[social_warfare]
The history of Trout Lake in Stroudsburg, Pennsylvania is super cool—literally.
The venue's namesake Trout Lake is a man-made lake created in the late 1800s for the purpose of ice harvesting, supplying customers in New York and Philadelphia with large blocks of ice to keep their food cold in the days before refrigeration.
Once refrigerators came onto the scene, the property was used as a family vacation facility through the late 1980s, after which it was purchased by its current owners and transformed into a sports camp and special event facility. If you take a look around, you'll still see some of the remains of the venue's former history, such as the impressive stone foundations that supported the massive five-story ice houses (JUST. THINK. OF. THE. PHOTOS).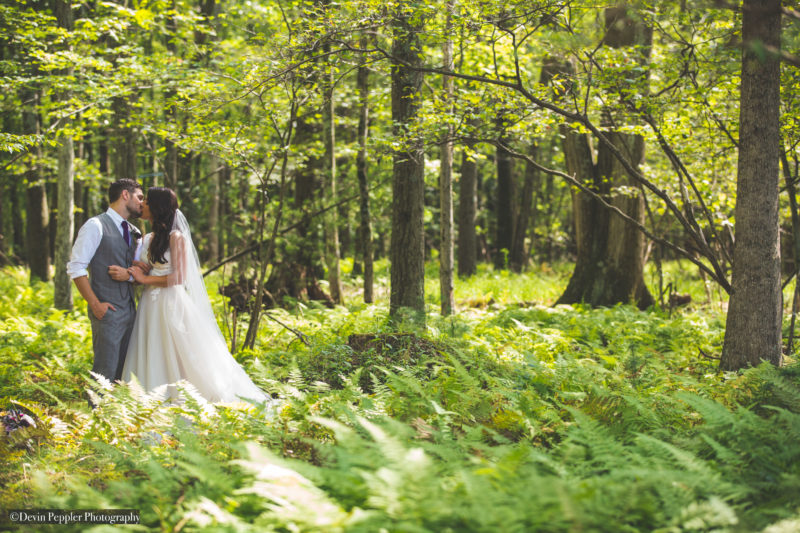 Photo credit: Devin Peppler Photography
So, to recap: Not only do we all now get to have modern refrigerators, but we also get an amazing wedding venue in Trout Lake. Sounds like a win-win to us.
Totally loving it? Learn more about Trout Lake from CJ Wengen, the venue's event's director.
When did your venue open?
Trout Lake opened in 1991. The Lake View Center is our newest addition and has certainly been a big draw for wedding couples over the past few years!
What is your capacity?
For a wedding, our max capacity is 250 guests.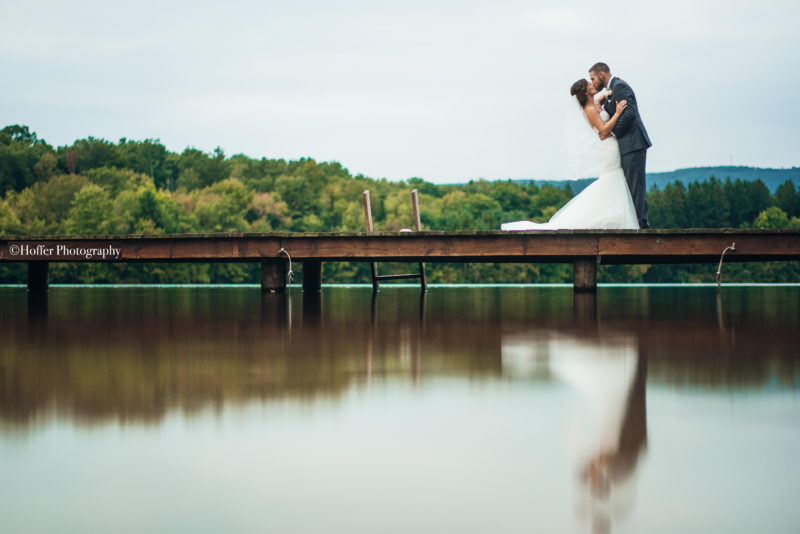 Photo credit: Hoffer Photography
Do you offer a ceremony location?
Although you are welcomed to get married wherever you'd like on the property, we do have a few favorite spots that have proven to be beautiful backdrops for our wedding ceremonies. The first is our expansive Lake's Edge ceremony site, which is adorned with two large maple trees and a rustic barn-wood pergola. The second is our Stone Terrace ceremony site, which sits on top of the old stone foundations against a rustic wooden fence.
What is included in your wedding packages?
In an effort to make the day as easy as possible for the wedding couple, our price includes all catering, set-up, clean up, tables chairs, linen, china, AV capabilities, and much more!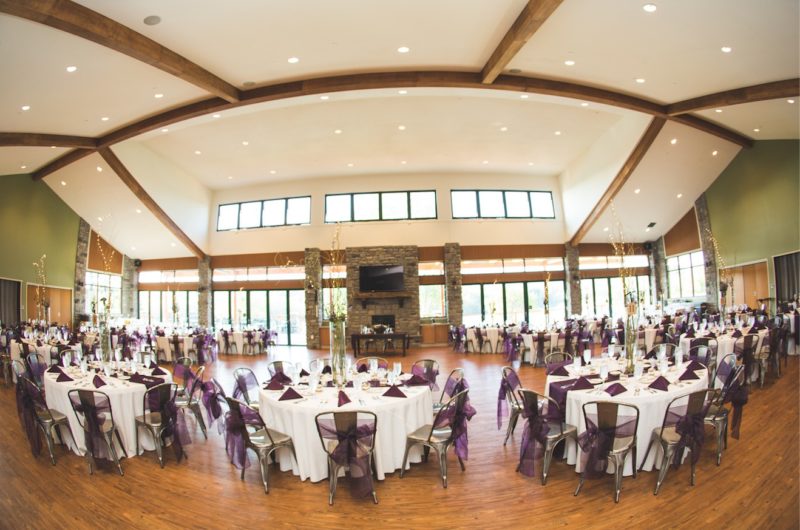 What makes your venue special?
Our location, staff, and food all play a part in making our venue extra special. We are conveniently located in the heart of the Pocono Mountains on 500-wooded acres that surround the 100-acre, picturesque Trout Lake. Our staff members are all dedicated to making your wedding your dream day. They are friendly, professional, and always happy to help. Finally, our culinary team brings years of experience, phenomenal attention to detail and culinary creativity to the table. The food at Trout Lake is always fresh, with many of our ingredients coming from local farms.
What is your favorite moment from one of your weddings?
This is a hard one! There have been so many memorable moments from my weddings here at Trout Lake. I would have to say my favorite was when I looked up during a slow dances and saw one of our young staff members slow-dancing with the bride's 80-year-old grandmother. It melted my heart to see both of them so happy, and it proved to me just how much our Trout Lake staff enjoy doing what they do!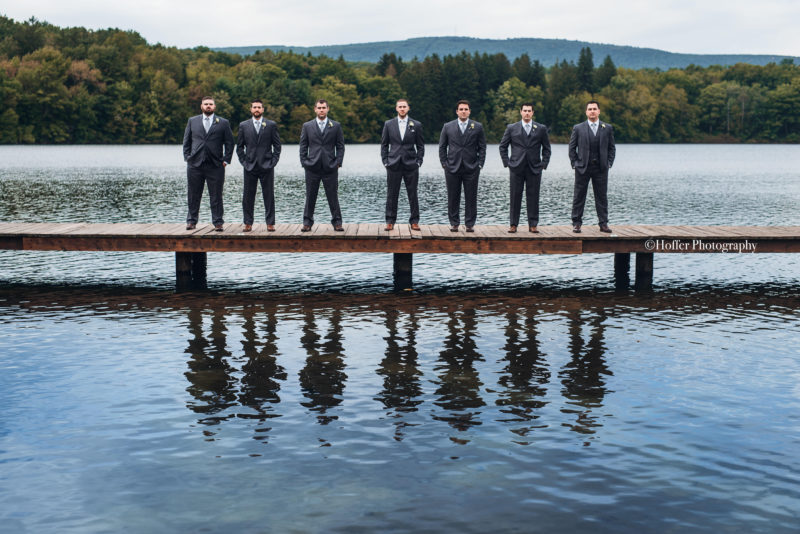 Photo credit: Hoffer Photography
What is your best advice to couples planning their weddings?
My best advice for couples that are planning their wedding would be to make it as easy as possible on themselves. I have seen so many wedding couples and family members be way too stressed out on the day of their wedding to be able to enjoy the day. Your wedding day should be the happiest day of your life, and one you remember as a good day, so worrying about what centerpiece goes where and who's handing out the ceremony pamphlets—I promise, it's not worth it in the end!
Are there any vendors you would recommend to couples planning a wedding at your venue?
We have a whole list of recommended vendors that we are happy to share with our wedding couples. Contact us to get your copy!
Top photo credit: Brian Keith Media