[social_warfare]
Like real, actual tears. That's just how much of a stunner HollyHedge Estate in New Hope, Pennsylvania is.

Originally constructed as a farmstead in 1782, the property was part of the William Penn Land Grant, which founded the then-colony of Pennsylvania. The property's original buildings, many of which still stand, were built from hand-hewn timber and locally quarried field stones. The estate currently has more than 20 acres of private floral gardens, fieldstone barns, and ponds, as well as working gardens and greenhouses that grow food for the reception kitchen and on-site inn. And, the beauty doesn't stop there—HollyHedge is surrounded by picturesque Bucks County.
Yeah, we're in love, too.
Hear more from co-owner Tim Luccaro, who owns the venue with his family (including two brothers!)
What is your capacity?
210 guests.
Do you offer a ceremony location?
The property offers both indoor and outdoor ceremony space depending on the needs of the client (and the weather). The indoor space is a converted 18th-century fieldstone barn, with massive ceilings, a huge open hearth (that works), and exposed stone and wood interior. The outdoor space is located in a brick terrace outside of the barn, with multiple orientation options depending on the client's preference. Small parties of less than 75 guests may also get married in an outdoor lawn area located beside a pond and freshwater brook.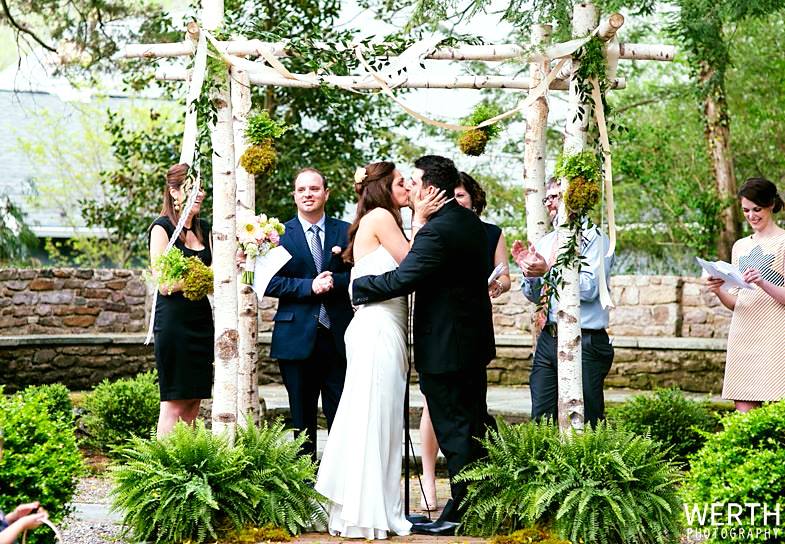 Photo credit: Werth Photography
What is included in your wedding packages?
We aim to create packages that are as inclusive as possible. All food, staffing, liquor, linens, flatware, glassware, tables, floral centerpieces, and event coordination (two event managers) are included as part of our five-hour, signature wedding package. Clients likely will need to hire a photographer/videographer, entertainment, and florist. The rest should be taken care of. 🙂
What makes your venue special?
We only open the property to one wedding per day. Making the space feel truly your own. Our event coordinators and award-winning chefs help each couple craft unique events and menus. The historic property offers an extraordinary blend of tasteful, modern elegance with the rustic charm that can't be built today. We also have 15 onsite inn rooms that allow for destination wedding that is only an hour outside of Philadelphia and an hour and a half from New York City.

Photo credit: Cindy DeSau Photography
What is your favorite moment from one of your weddings?
Every wedding has a magical moment. Sometimes they're captured on film. Sometimes they're a quiet moment shared between a couple or their family. Our job is to try and ensure that every person who comes to the estate walks away with a memory that will stay with them forever … in the best possible way.
What is your best advice for couples planning their weddings?
Find a few small details that represent each of your personalities and try to incorporate them into your wedding. But, you don't need to do a million things to make your wedding unique. A few small touches can go a long way. When you find the right venue (and the right person to marry), understated and simple can be absolutely gorgeous and make your guests feel at ease and comfortable. Ultimately, that's what they'll remember. It's meant to be a celebration, so don't forget to have fun!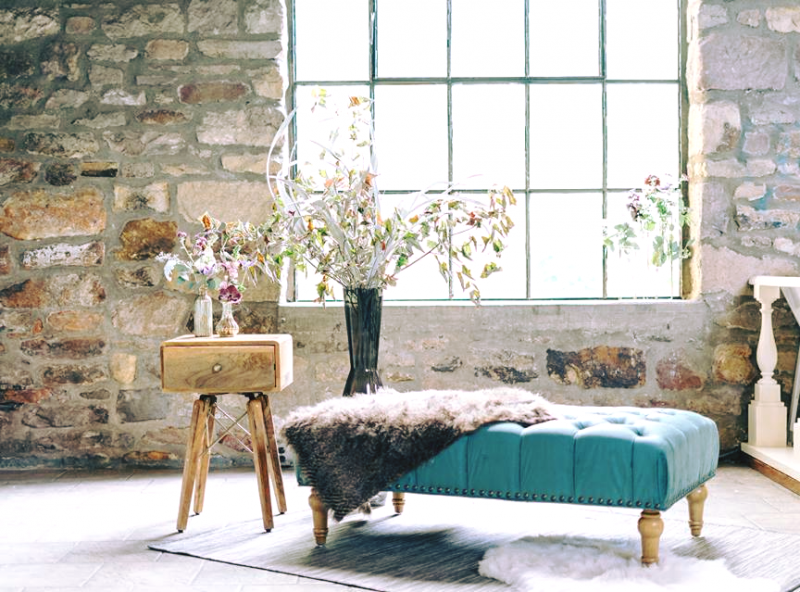 Photo credit: Steve Soares Photography
Are there any vendors you would recommend to couples planning a wedding at your venue?
We have a list of vendors with whom we have worked that we would recommend. They know the property, they do a professional job, and they are folks we like working with. You can find a list of the vendors on our website.