[social_warfare]
An 1850s-era barn PLUS bed and breakfast inn PLUS stunning grounds, including a former peach orchard? Rustic brides, it doesn't get much better than this—this being the Canna Country Inn in Etters, Pennsylvania.

The two-story barn started its life as a home for livestock; it was remodeled in the 1980s as a 7,800-square-foot bed and breakfast showcasing exposed beams, loft ladders, and historical craftsmanship. And those former stalls? They're now super-comfy guest rooms with private baths. There's just as much to love outside as there is inside, too—we particularly love the classic red exterior. Historic AND iconic? Sounds pretty perfect to us.
Learn more about this gem from innkeepers Daniel and Susan Ruffner, who opened the venue in 2008—and who are renowned for their hospitality (with loads of glowing reviews to prove it.)
What is your capacity?
We can host weddings of up to 125 guests and can lodge up to 26.
Do you offer a ceremony location?
We have 3.5 acres of beautiful grounds with several options for a ceremony, including a beautiful cove.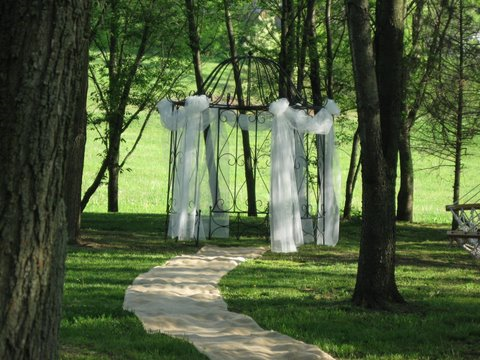 What is included in your wedding packages?
The entire venue, grounds, lodging and parking for the whole weekend. Couples have the flexibility to choose their own vendors.
What makes your venue special?
We rent out the property from Friday to Sunday, which includes lodging for up to 26 guests. This makes for a relaxing weekend for the bride and groom as they spend quality time with their wedding party and family, rather than running from one venue to another. Rehearsal dinner, ceremony and reception and lodging are all available in one spot. We have lots of opportunities for fun and relaxation for the whole group even beyond the wedding, such as rockers on the deck, shaded paths for walking, horseshoes, a hammock, and a fire pit.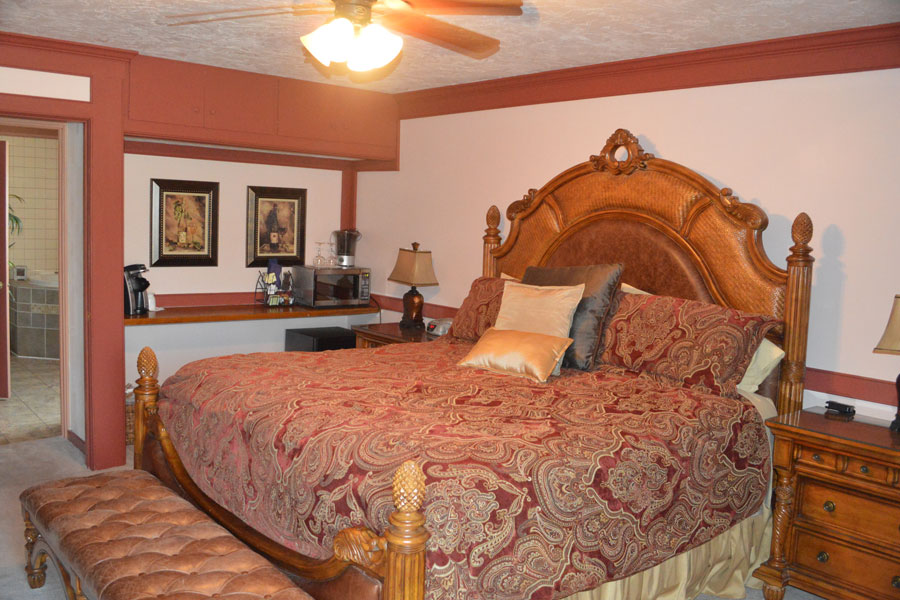 What is your favorite moment from one of your weddings?
We have had so many moments that are special here but one that stands out is our wedding couple had a French bulldog who practiced for a year taking the wedding rings down the aisle. He did a wonderful job!
What is your best advice for couples planning their weddings?
When planning for your special day, it's most important to remember that it's about your friends and family celebrating your love together with you.