[social_warfare]
A gorgeous ceremony and reception venue, a rehearsal dinner space, and night-before-the-wedding accommodations all in one spot? Yes, please.
Luckily for Pennsylvania-area brides (we're jealous!), that's exactly what the Barn at Madison delivers. Its Weekend Wedding package give couples Friday through Sunday access to the property, making for a convenient and less-stress celebration (and a really, really fun one, too). But that's not all there is to love about the Barn at Madison. History buffs will appreciate the many past lives of the property; in its 200+ years, the original dairy barn also has served as a home, a restaurant, and, as of 2013, a wedding venue. Its location in Madison, Pennsylvania provides convenient access to Pittsburgh, Greensburg, and Washington. And with its exposed beams, chandelier, and unique red brick barn exterior, this venue's a beauty.
Hear more from Annie Yeager, owner of the Barn at Madison.

What is the history of your venue?
The quaint town of Madison is surrounded by the history of our forefathers. We honor many of the historical highlights throughout our facility, from our Washington Ballroom to the Forbes Tap Room. The barn rests 82 feet from the original Braddock Trail. The barn has a long and distinguished heritage, and this story really highlights that:
On July 9, 1755, while en-route to capture Fort Duquesne, General Edward Braddock was mortally wounded. Notable members of his army traveling with him were Lt. Col George Washington, Daniel Boone, and Daniel Morgan. General Braddock's troops were surprised by the French and Indians. George Washington spoke at Braddock's memorial service.
In September 1758, General John Forbes sent Major Grant to scout Fort Duquesne with the 1st Highland Regiment, along what became known as Forbes Road. Unfortunately, after engaging with the French and Indians, 850 men were lost and Major Grant was captured. The rest of the British troops retreated to Fort Ligonier.
By November 1758, the French and Indians fled from Fort Duquesne and it fell to the British Empire, thereby named after William Pitt, the British wartime political leader. Located directly across the street and up the hill from The Barn at Madison was McDowell's Blockhouse. It served as protection for the colonials from the Indians after the French and Indian War.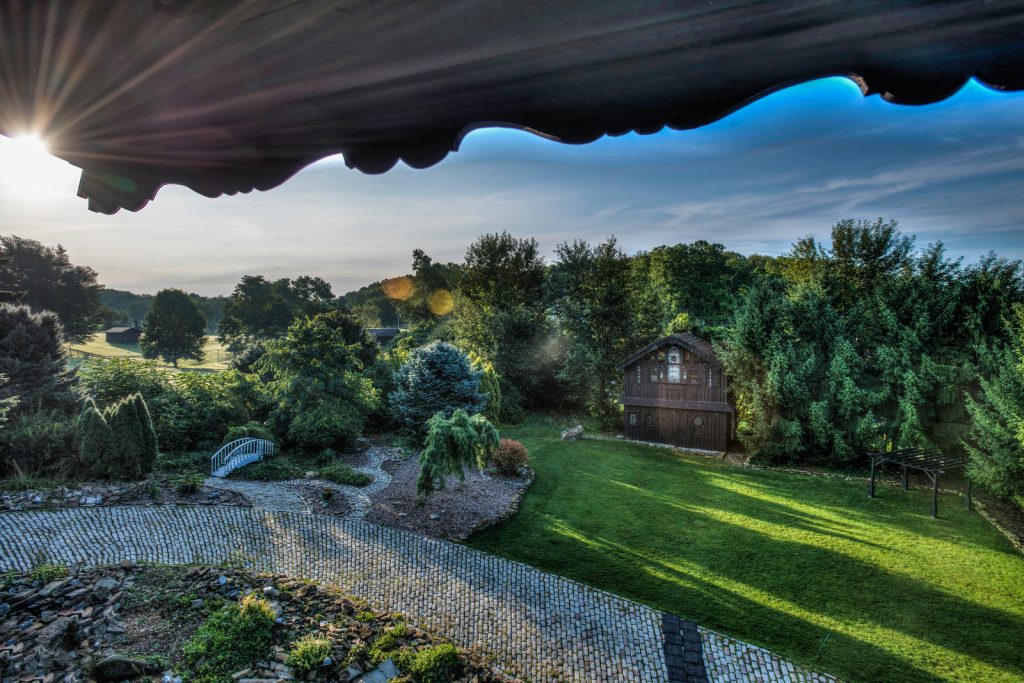 What is your capacity?
Max capacity 150-175. Less than 150 is recommended.
Do you offer a ceremony location?
Yes, there is a pergola with green wedding grounds.
What is included in your wedding packages?
The barn can be rented from Friday through Sunday, so you can enjoy more and stress less. Our This Weekend Wedding Package includes tables and Chiavari chairs, the outdoor wedding grounds, staffing for the event, and overnight accommodations for up to 12 guests each night. We have an amazing bridal suite with three bedrooms and two baths for you and your closest family and friends. The package allows you to decorate on your own time, have your rehearsal dinner right at the barn, and wake up rested and ready to go on your wedding day. Any last-minute details are just downstairs to taken care of, instead of driving across town. All levels of the The Barn at Madison can be air conditioned or heated.
What makes your venue special?
The availability of the Weekend Package. This is the single most raved about aspect from brides who have stayed the weekend. The affordability and convenience of being on site from Friday through Sunday is unmatched.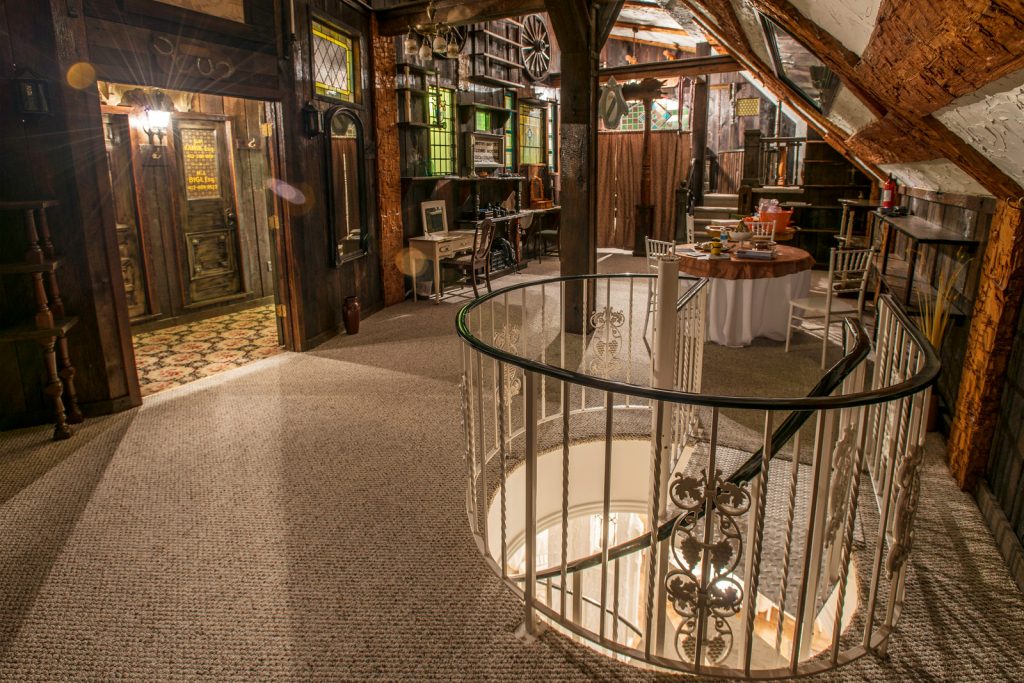 What is your favorite moment from one of your weddings?
Recently, on the morning of her wedding, I spoke with a bride who told me she could not imagine having her wedding anywhere else. She shared that being able to stay overnight at the property the night before the wedding was amazing, and especially to wake up surrounded by her friends and family on the morning of her wedding was the best. She was raving about her experience, and her emotions were so clear. It made me so happy for her, and so proud of what we offer couples.
What is your best advice for couples planning their weddings?
Start early on vendor selection, and get that out of the way. Also, don't let the little micro-stuff stress you out. Perfection will make you crazy, and it is the little "unique" mishaps that happen that will make memories. The brides that focus more on the marriage and less on the wedding tend to be the ones who are most happy on their wedding day. Don't be afraid to reach out to our staff, and your vendors, during your planning to help alleviate your stress!
Are there any vendors you would recommend to couples planning a wedding at your venue?
Yes, we have a wonderful selection of vendors, which we communicate during our tours.