The only thing that could make a fall Sunday brunch even better? A wedding—and to top it off, this one even took place in a gorgeous, big red barn.

Kjirsten and Evan's wedding brunch, held at the Red Star Barn in Walla Walla, Washington, was a casual and relaxed celebration all about family and friends.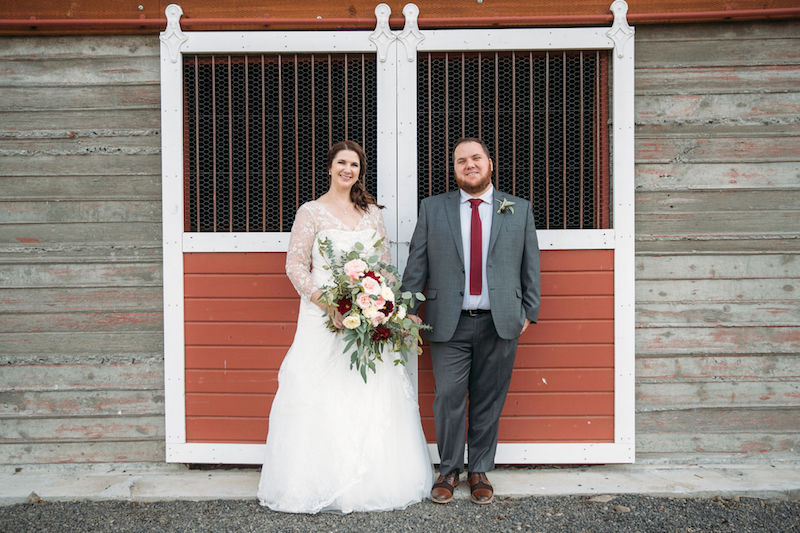 Says Kjirsten: "We chose a brunch wedding because we have never been a traditional couple. We wanted our wedding to have an inclusive and relaxing atmosphere, and felt that a family-style brunch was the perfect option. We have always been the couple that chooses a quiet night in with friends playing games over a night out on the town, so we wanted our wedding to reflect that."
A pre-ceremony coffee bar set the cozy atmosphere, while formal attire and dancing wear traded in for lawn games and a delicious brunch spread catered by Walla Walla Bread Company, one the couple's favorite local restaurants. The crisp and rich colors of the autumn season provided the ideal backdrop.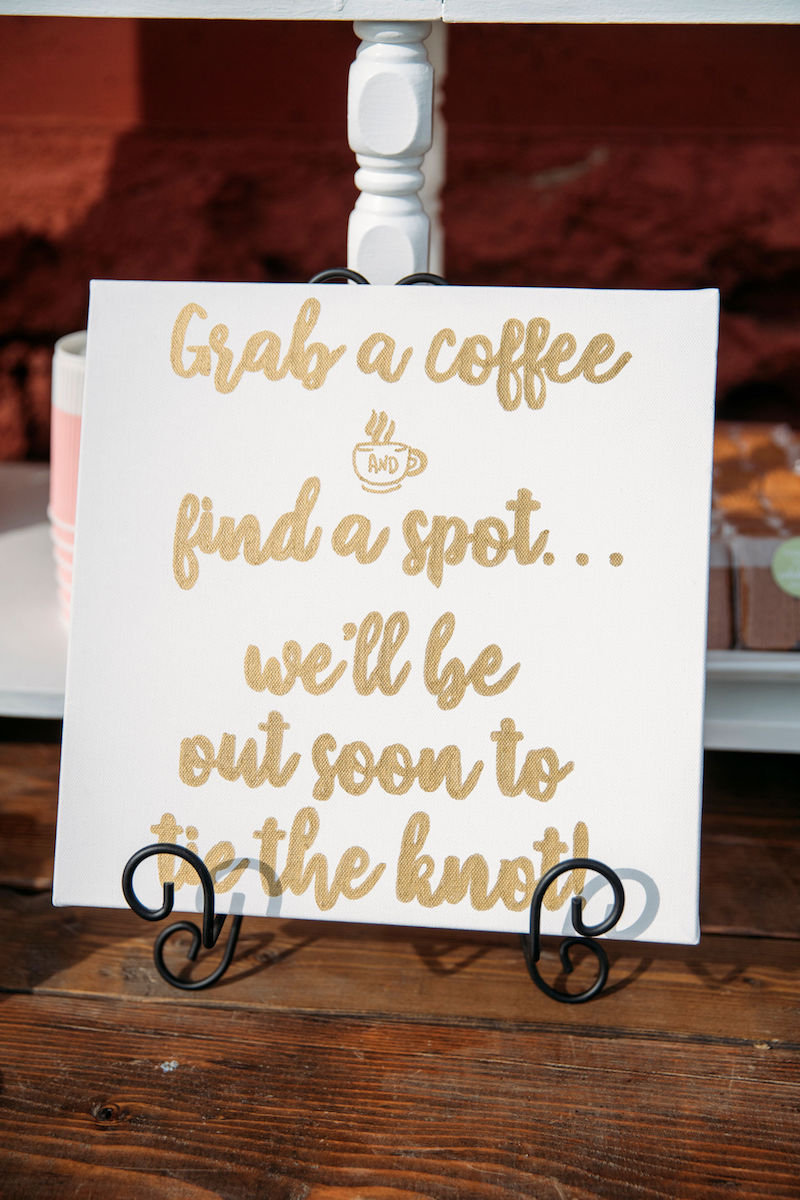 But as fun as all of the wedding details may be, one thing is clear: These two, who met while working at a record store, love each other—and it shows.
"After we met, I was sure I never felt this way about anyone before," says Evan. "One year on her birthday, when we were still just friends, I wrote down my true feelings in her birthday card. That was the moment I realized I never wanted to be without her in my life. It wasn't the right time for me to give it to her yet, so I held onto it for a few years and gave it to her once we started dating."
Says Kjirsten: "Evan was a friend that turned into a best friend, and then I realized I just always wanted to be around him. It was like, 'Oh, this is more than just friend feelings.' He always brings a smile to my face, knows exactly what to say to make me feel special, and how to make me laugh. He fills in the parts of me that are missing."
Kjirsten and Evan, thanks so much for sharing your special day—it was as lovely as you are!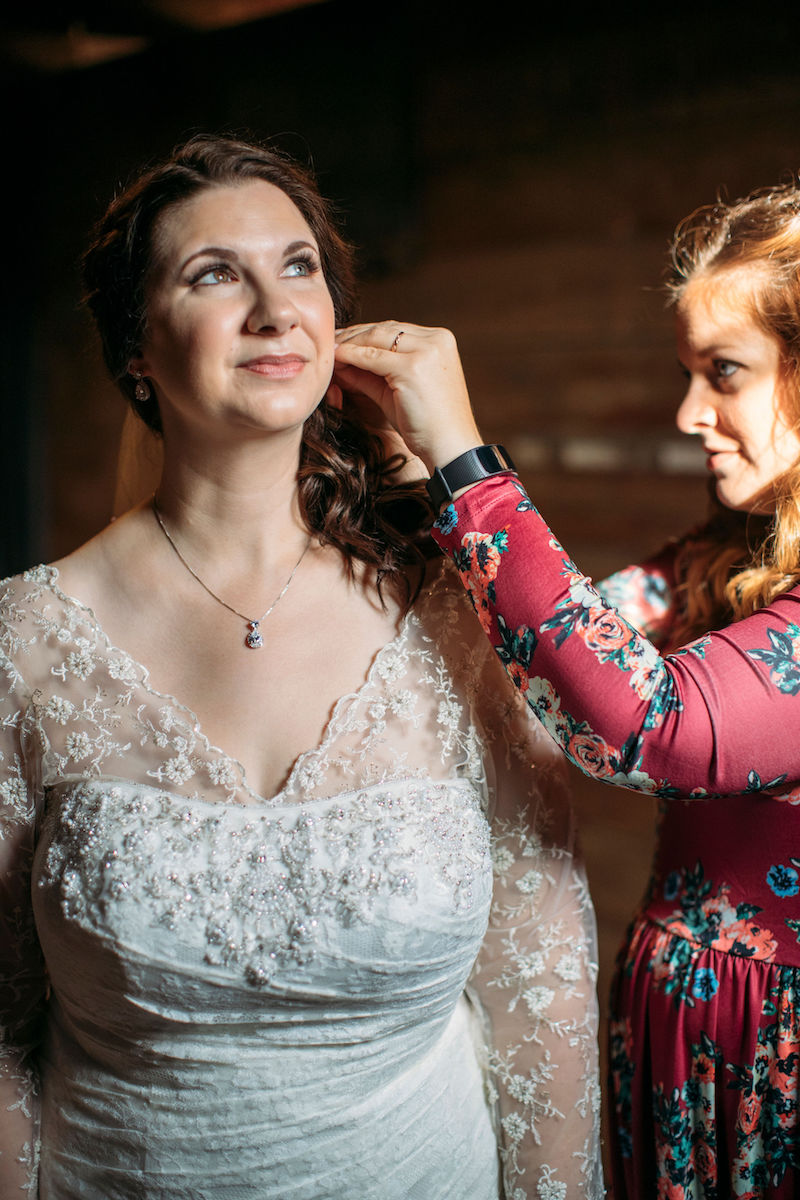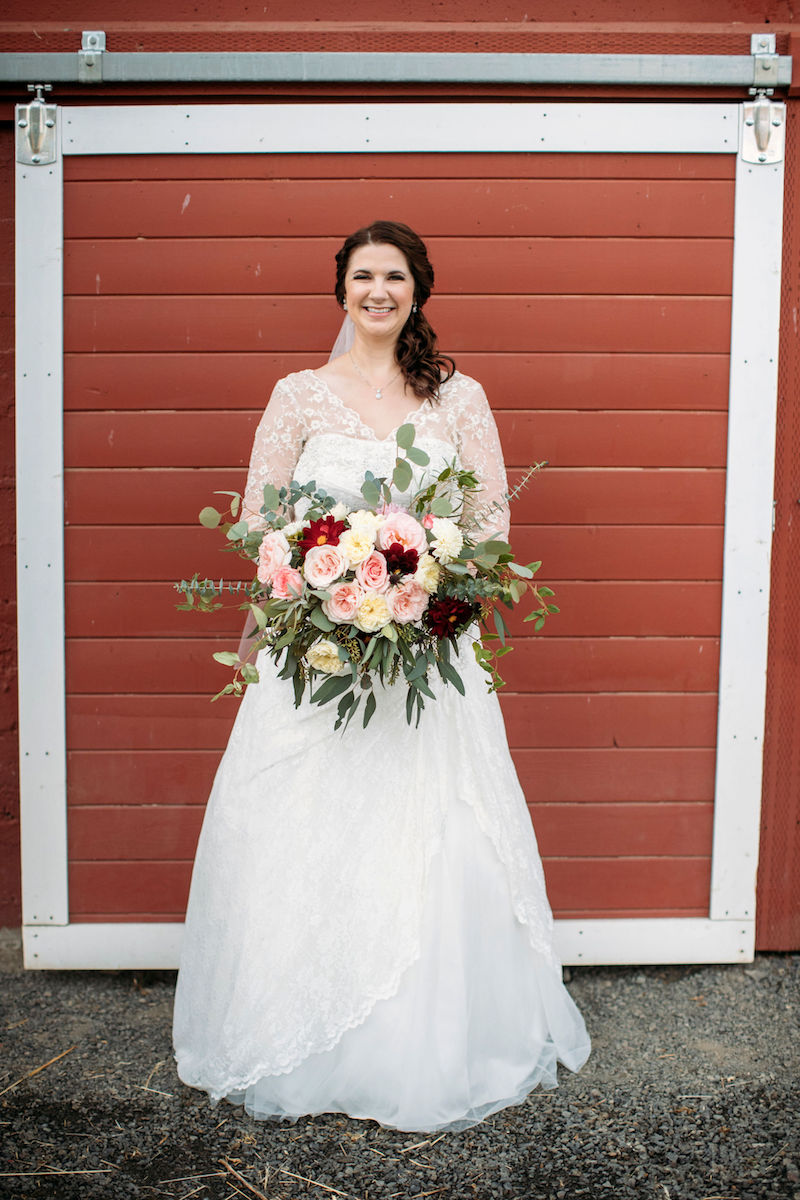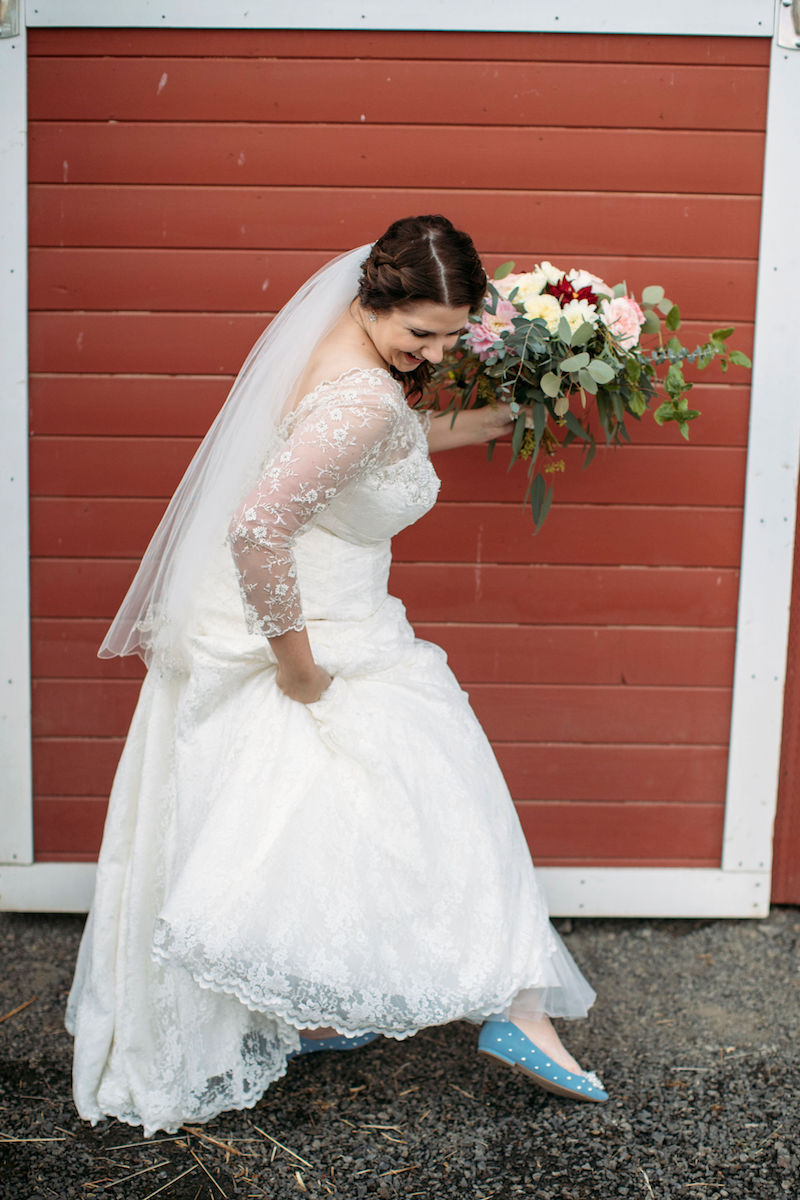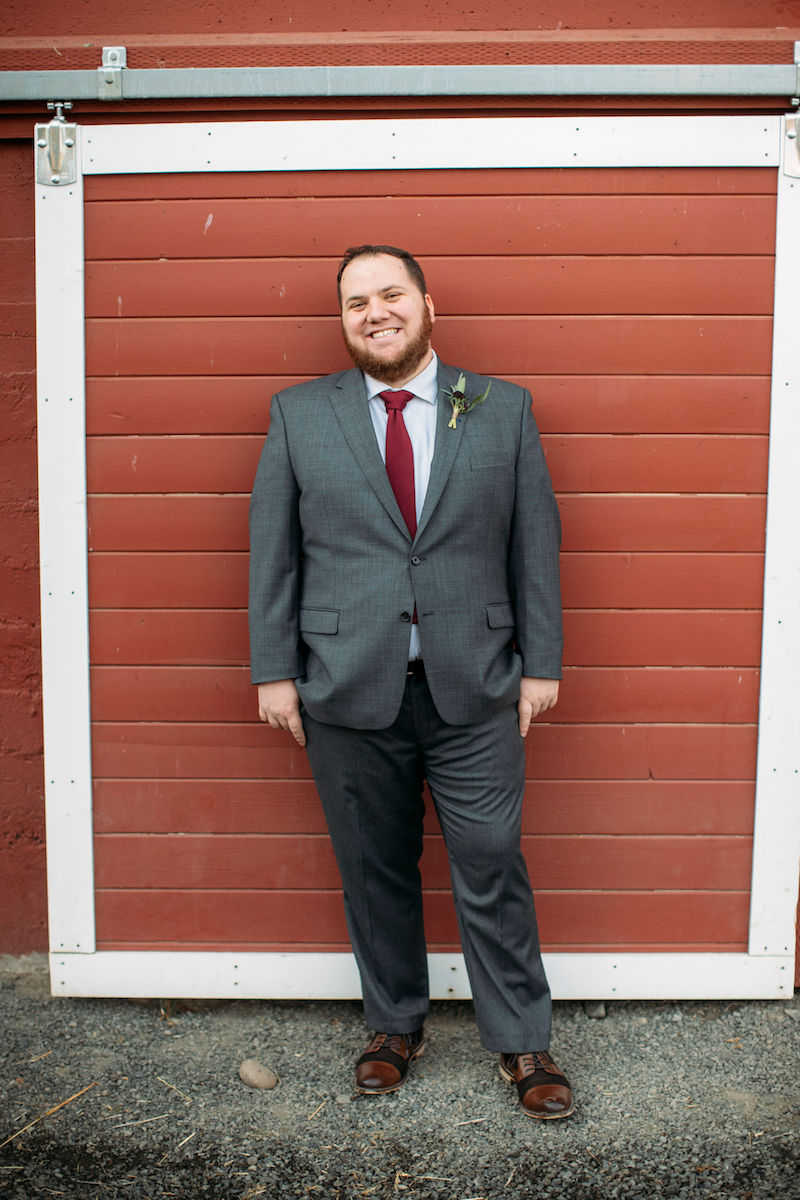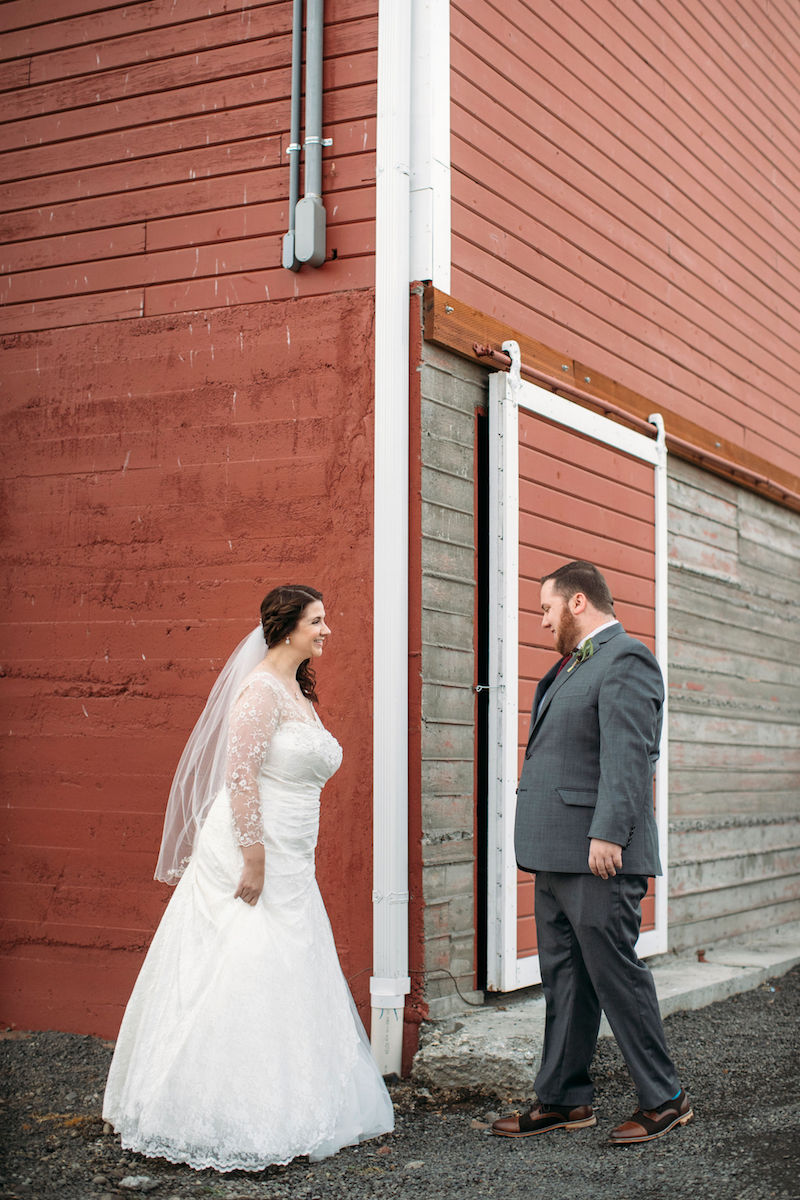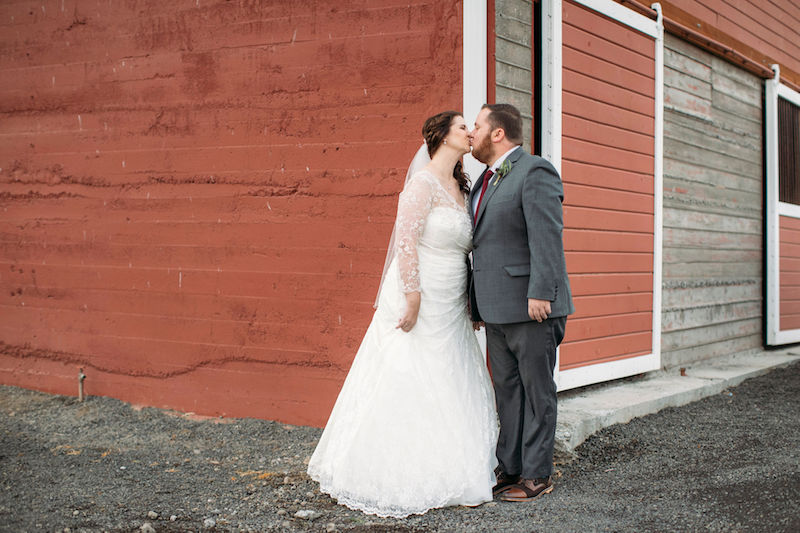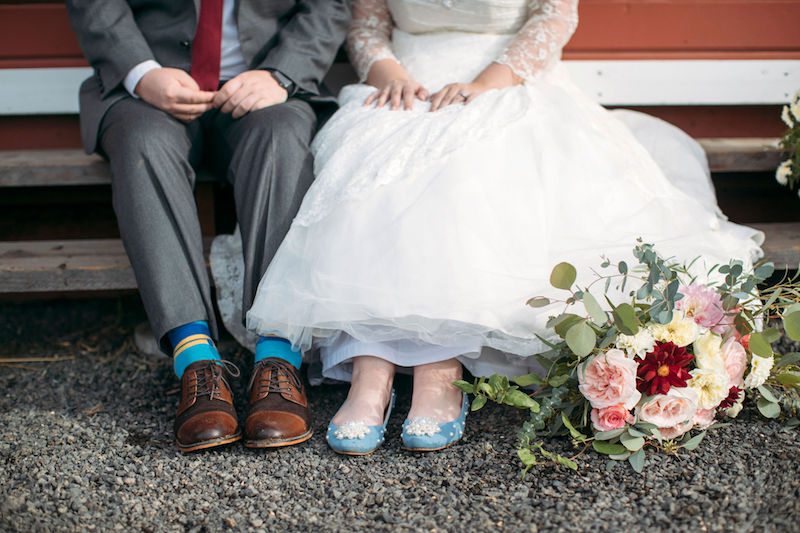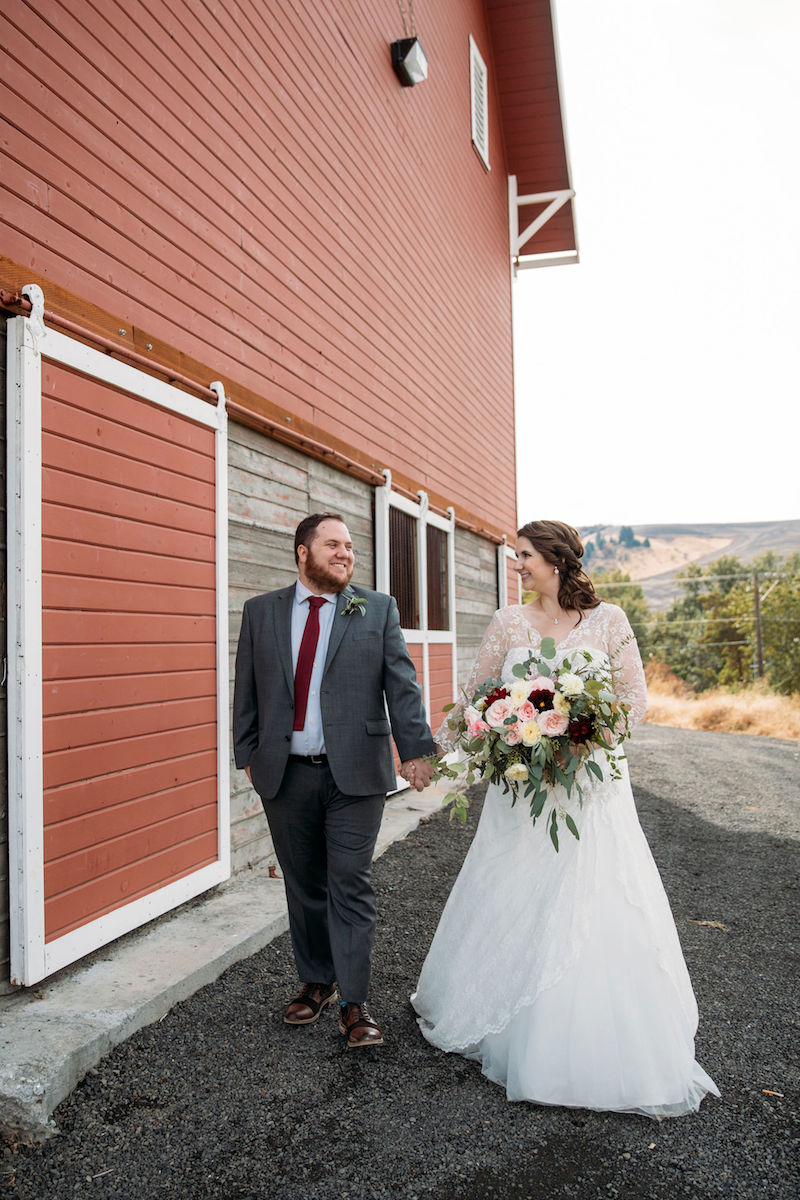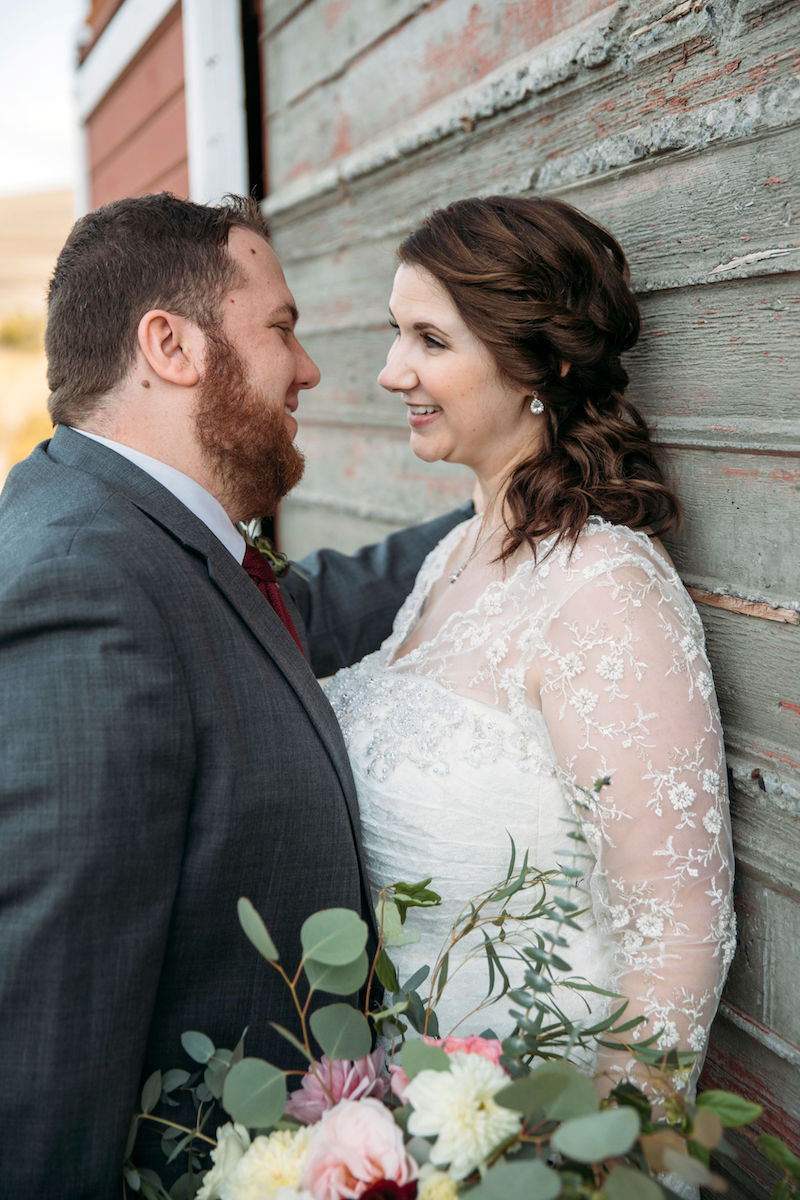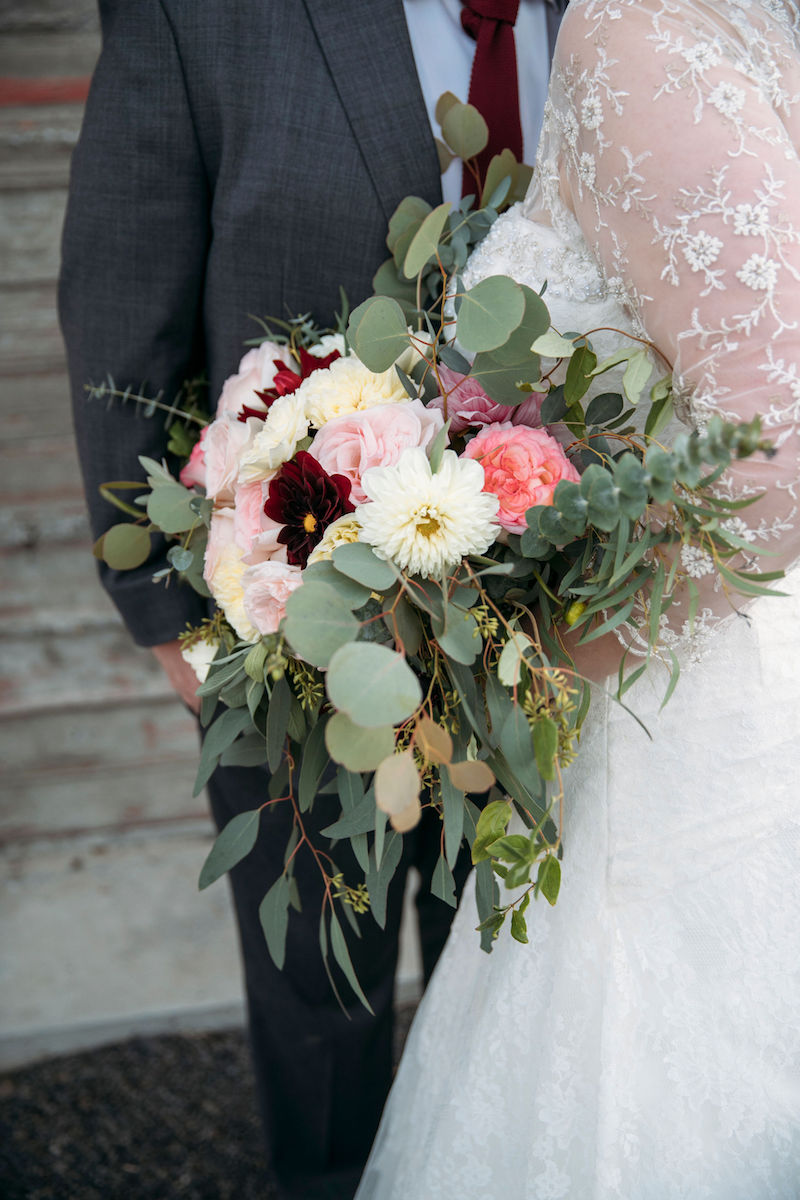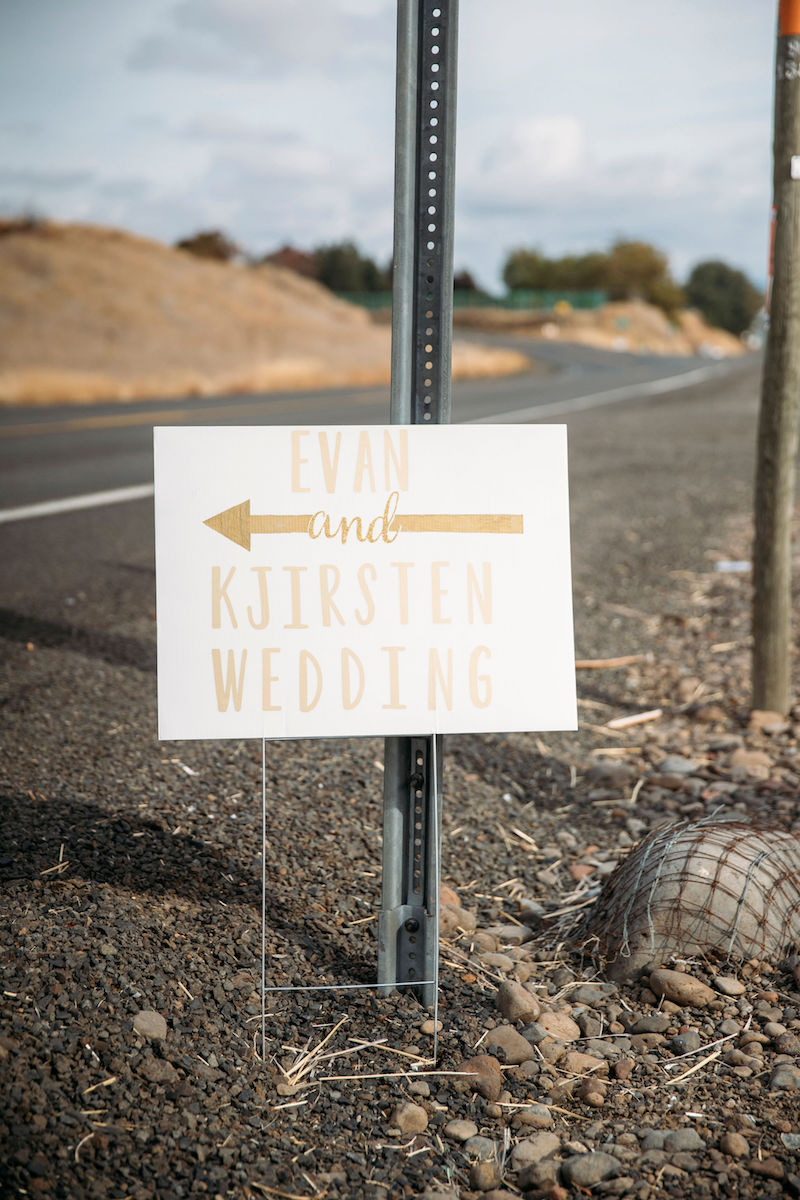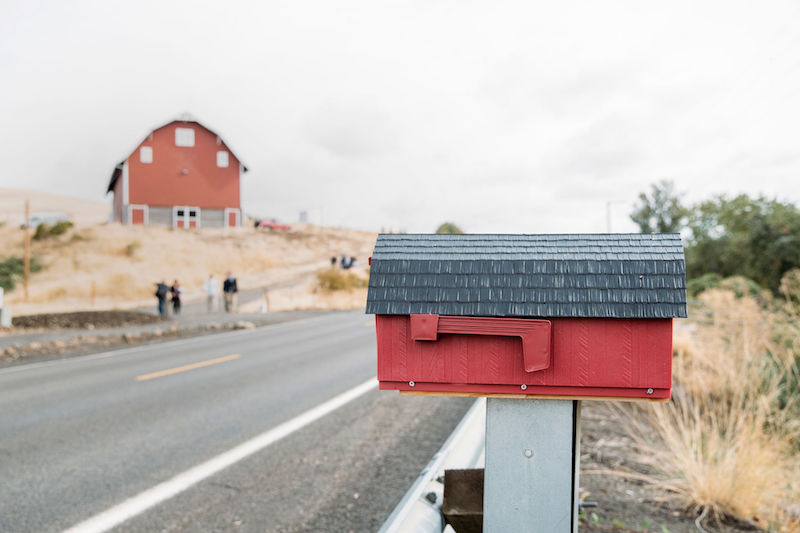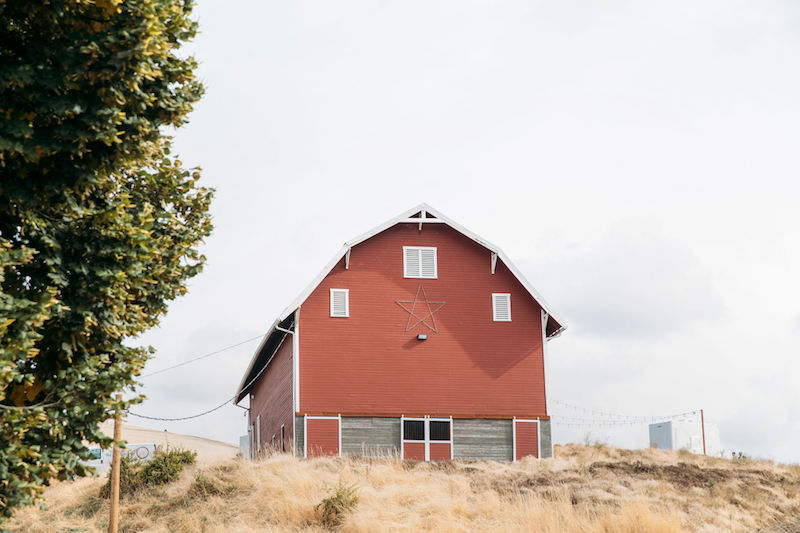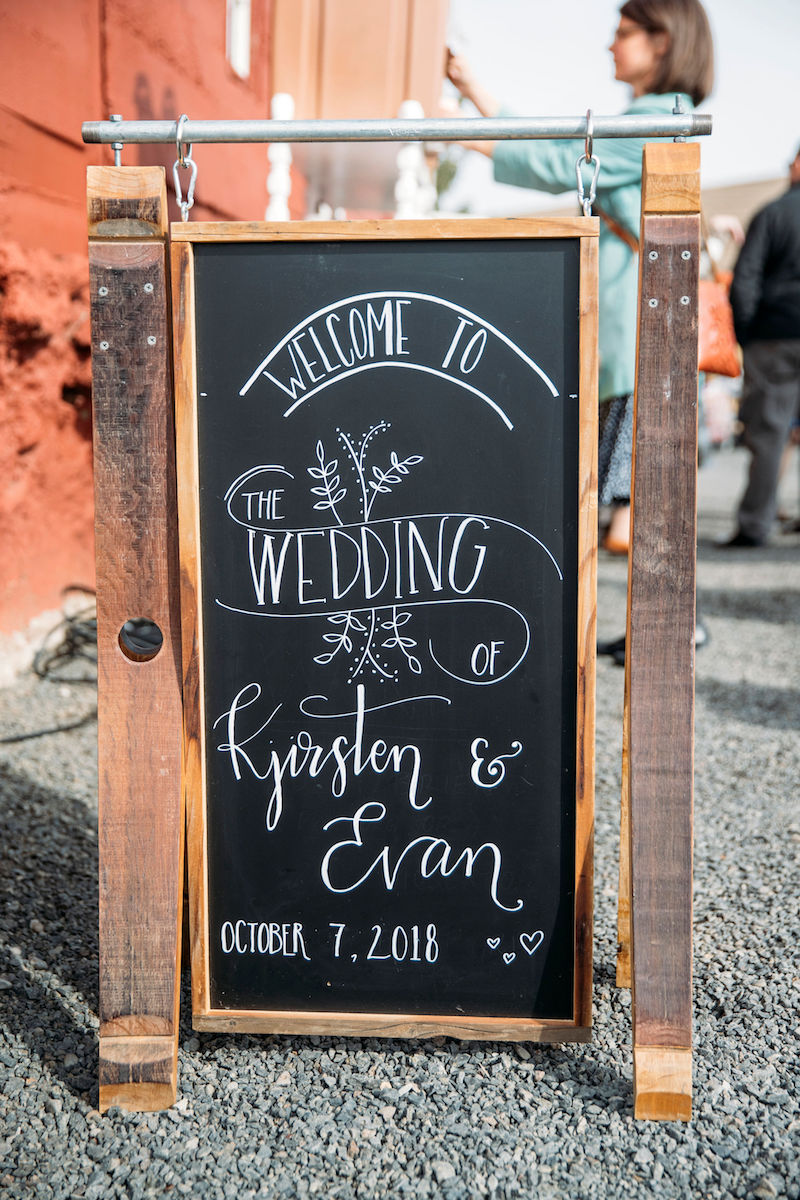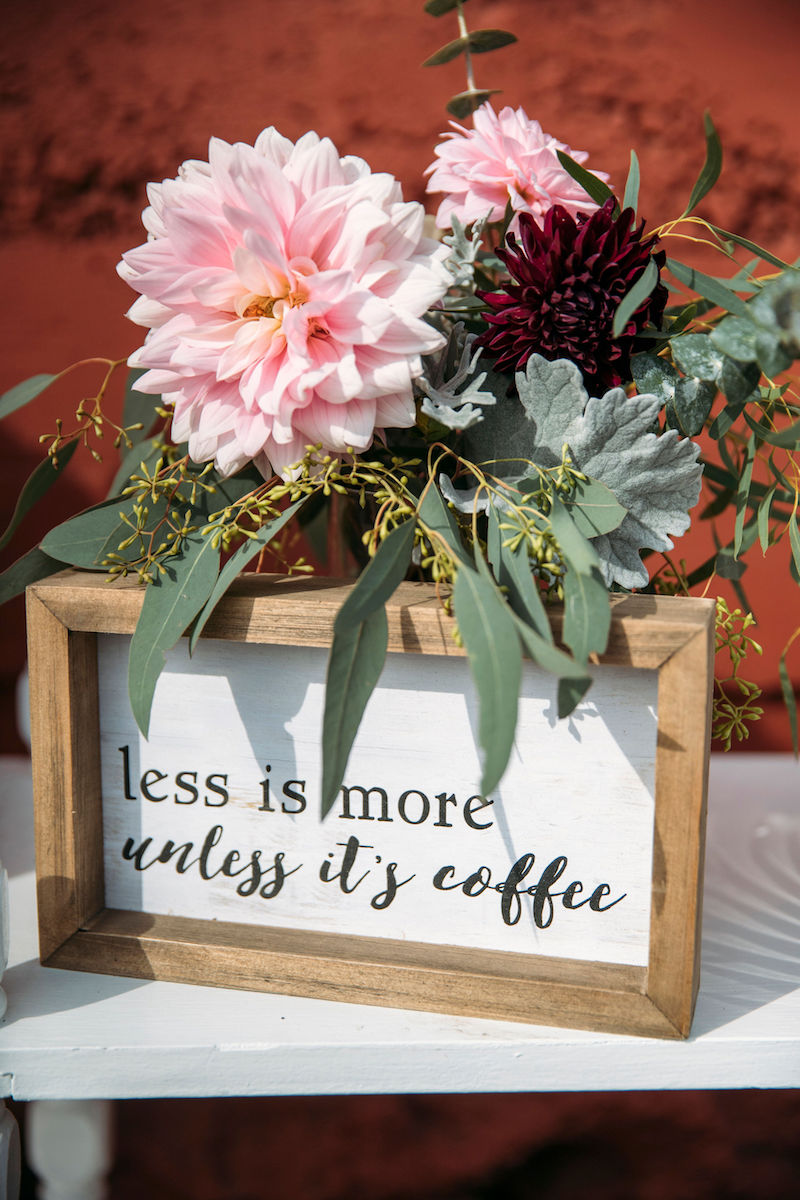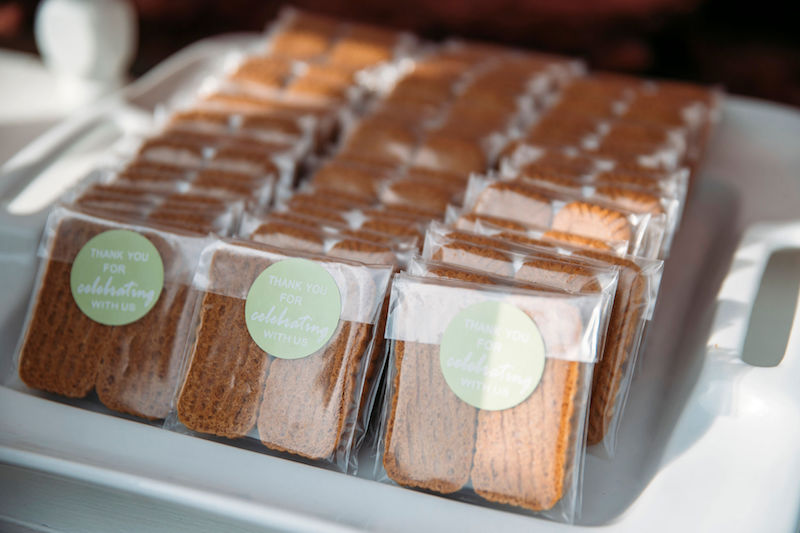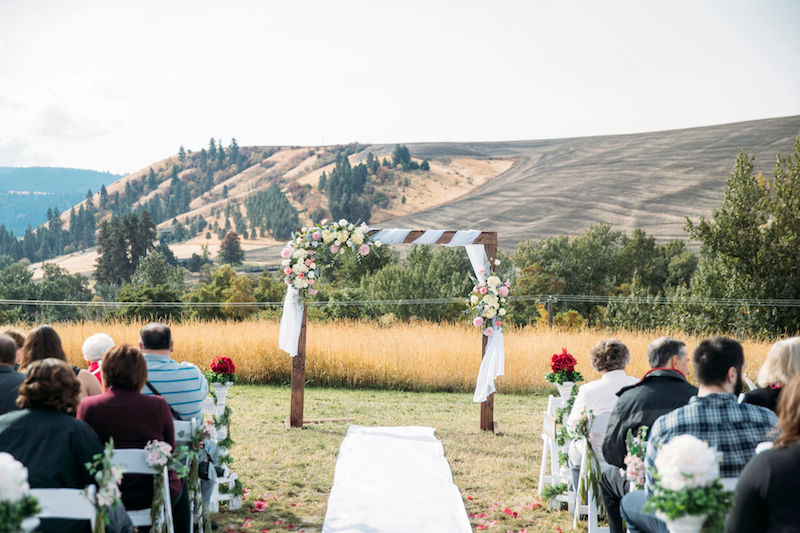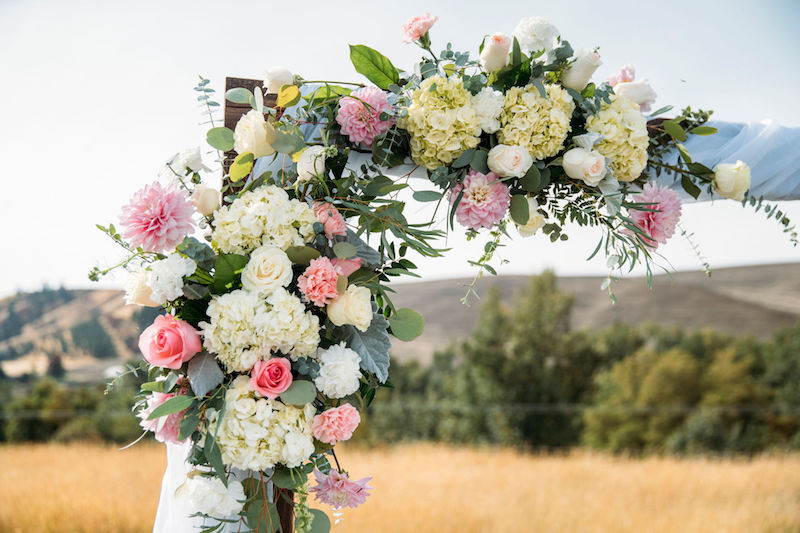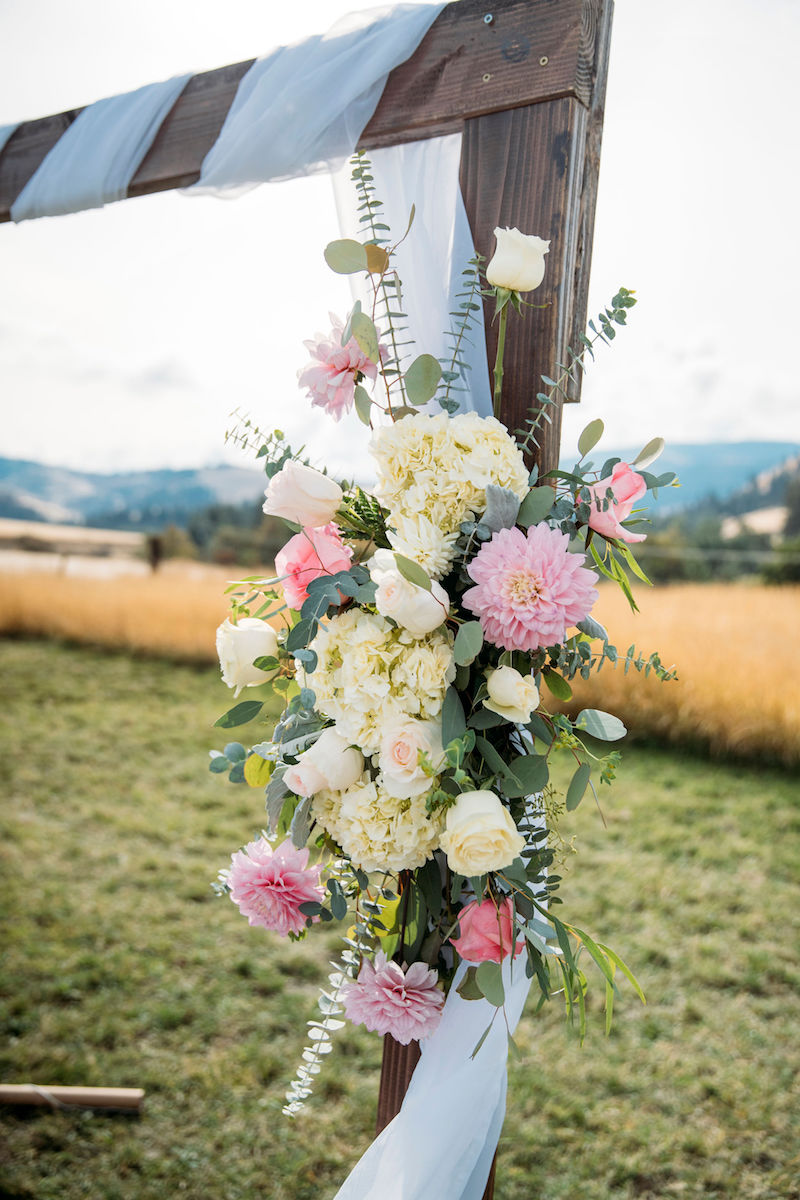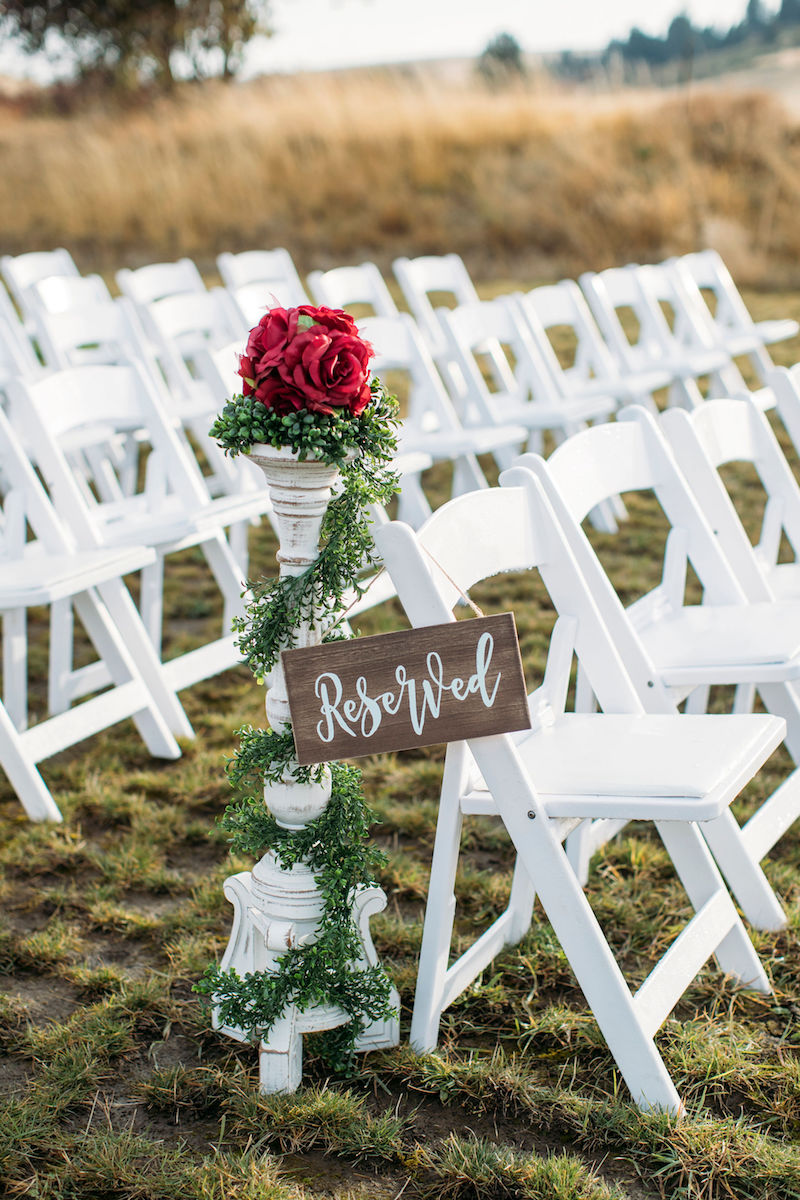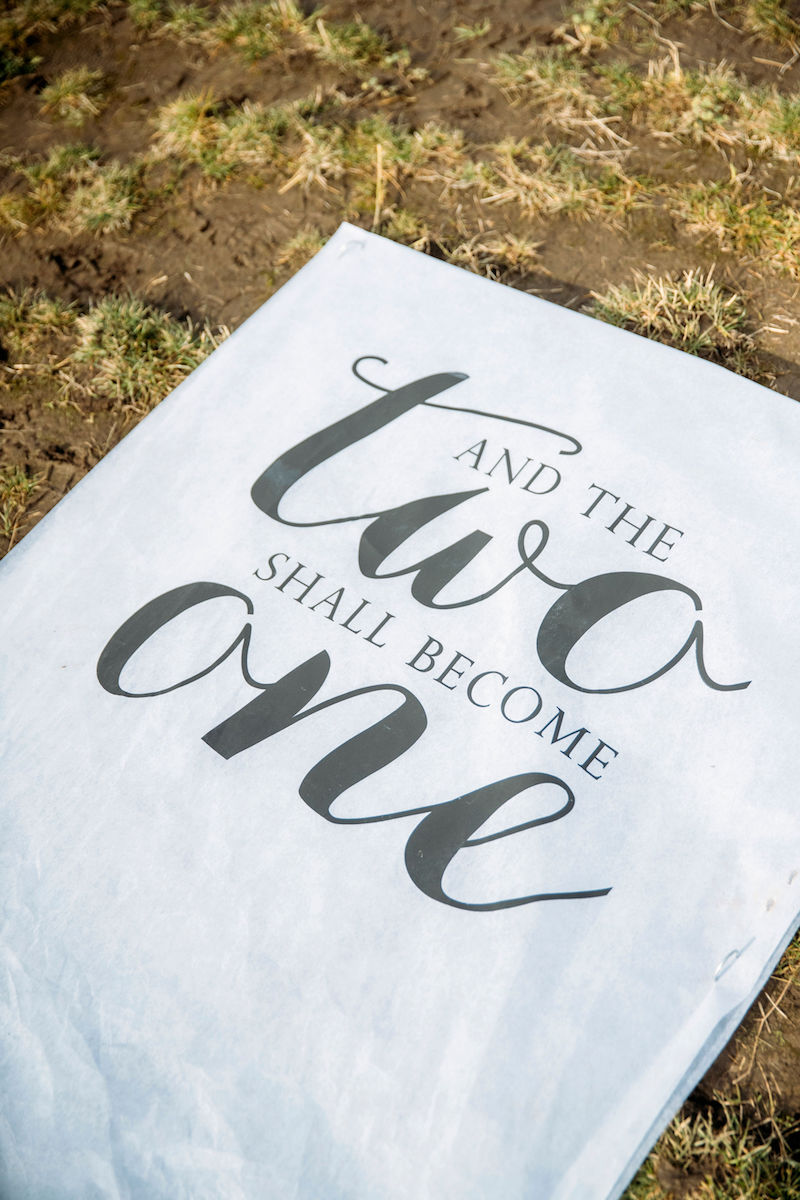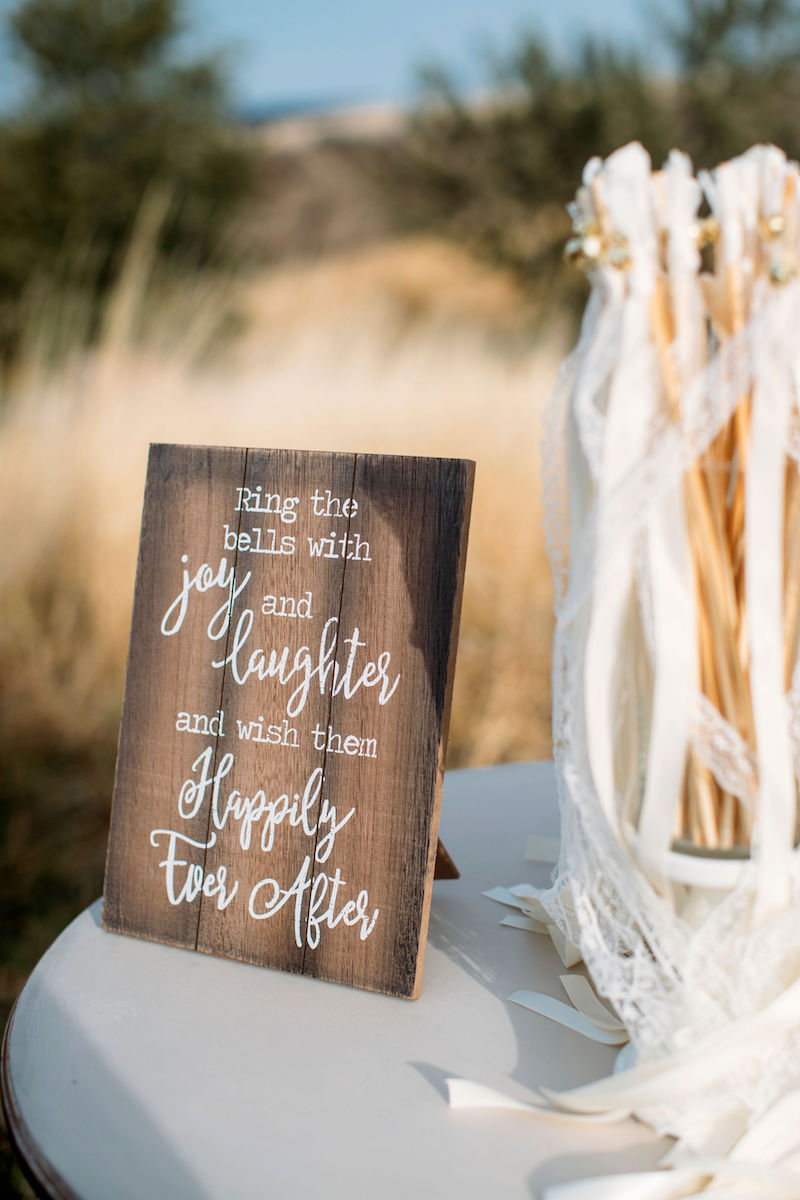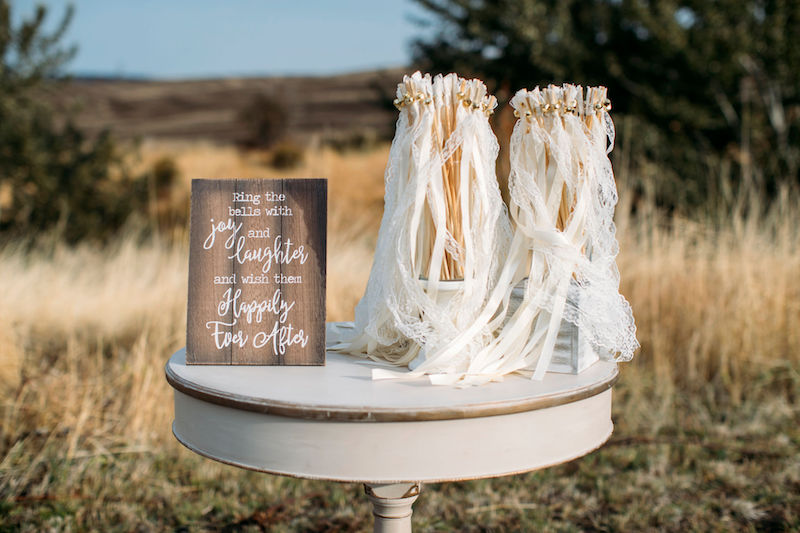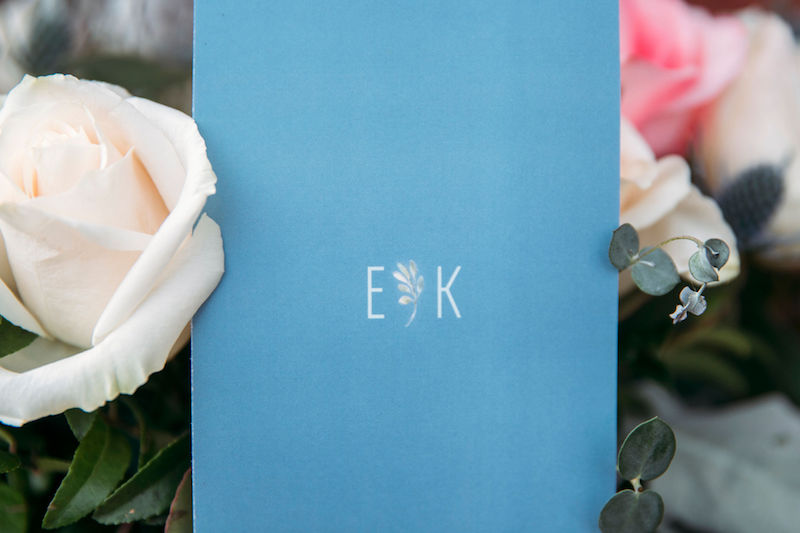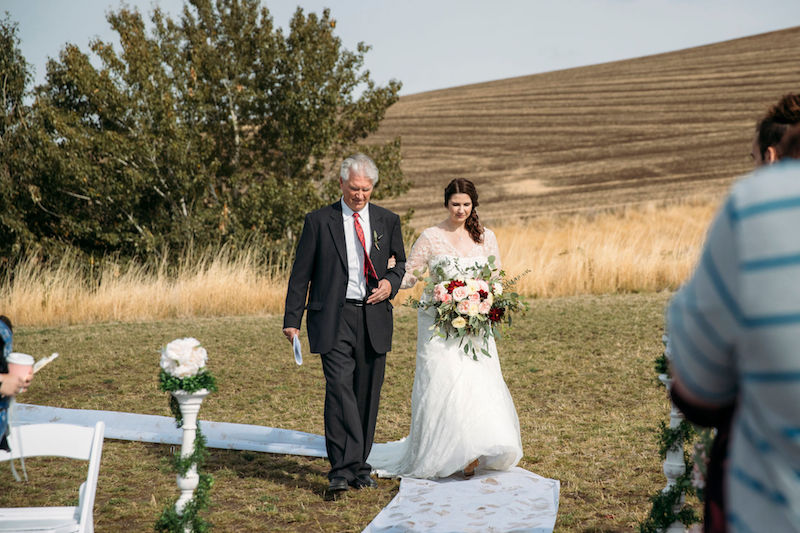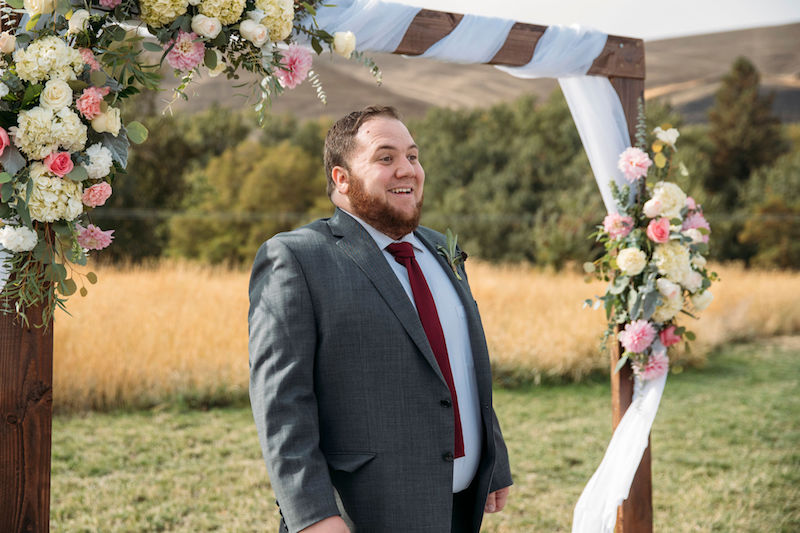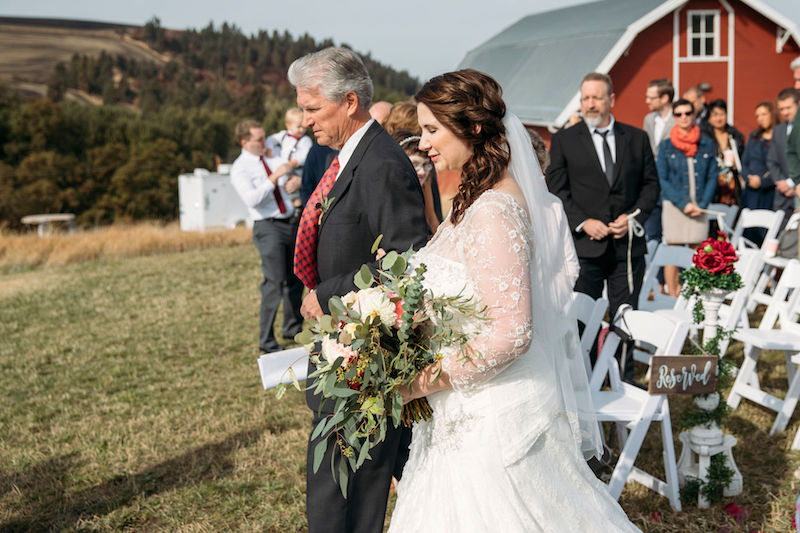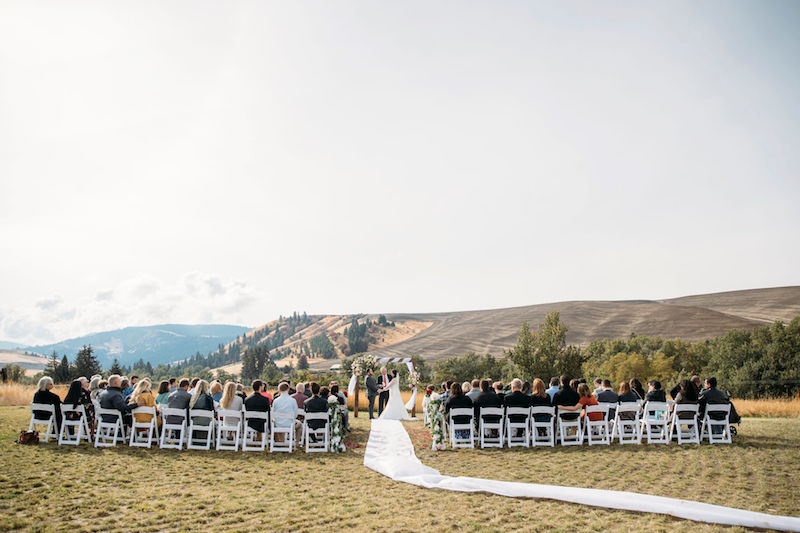 \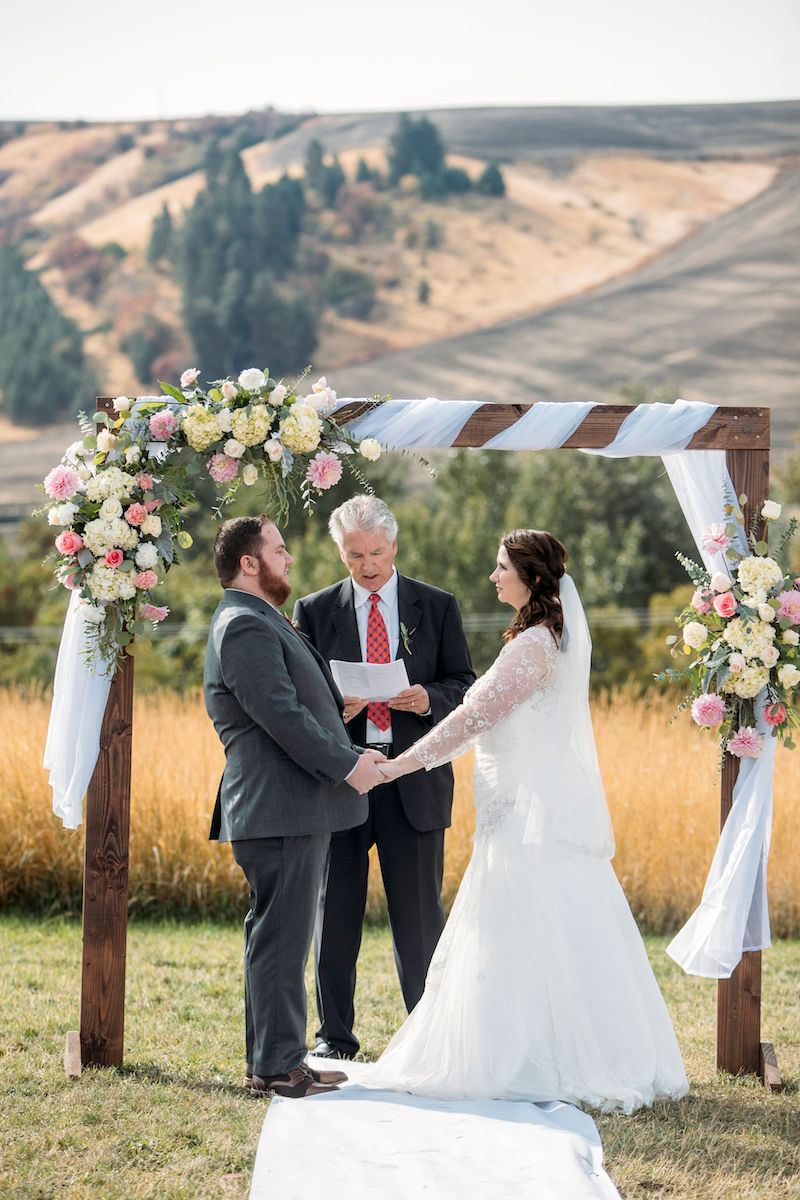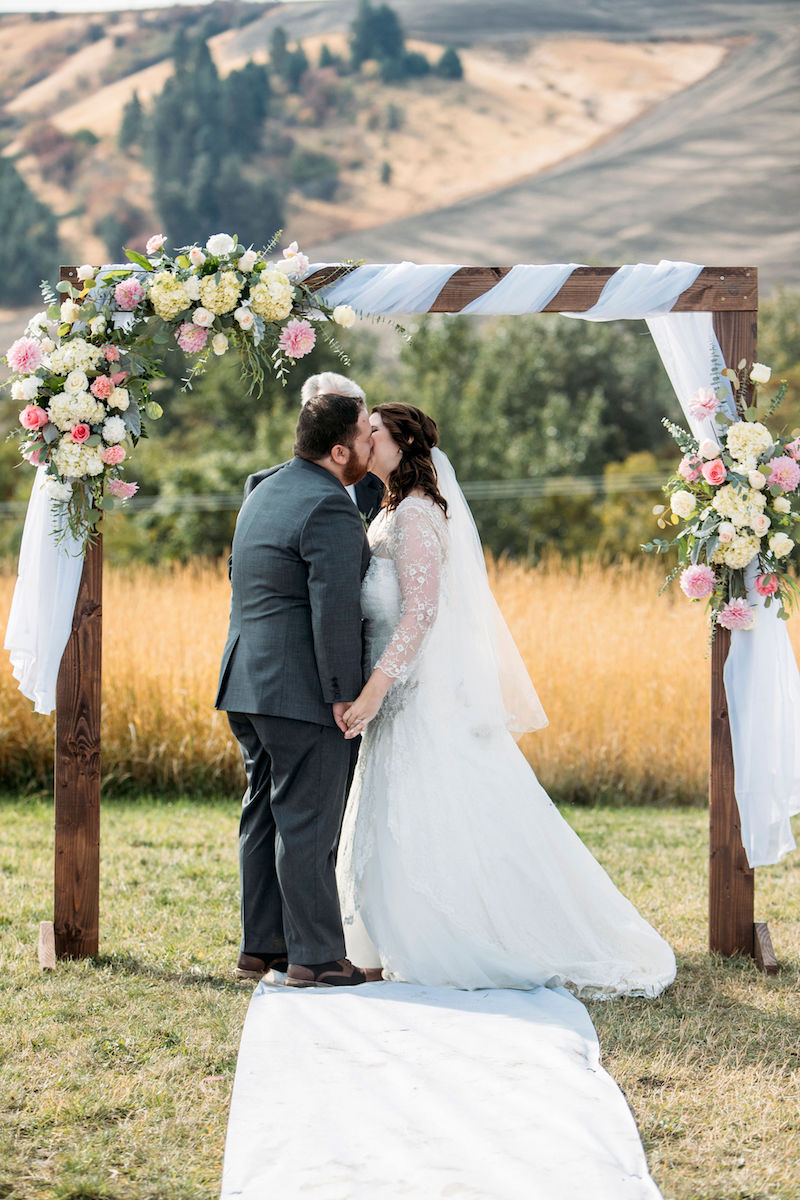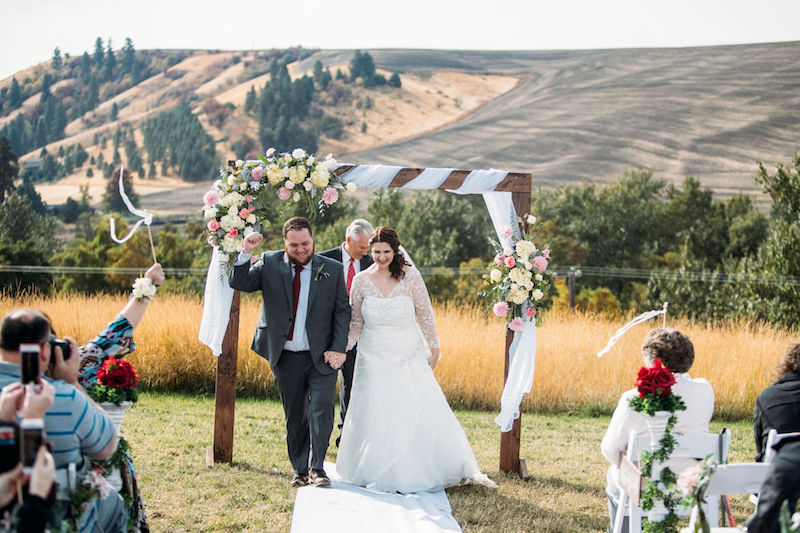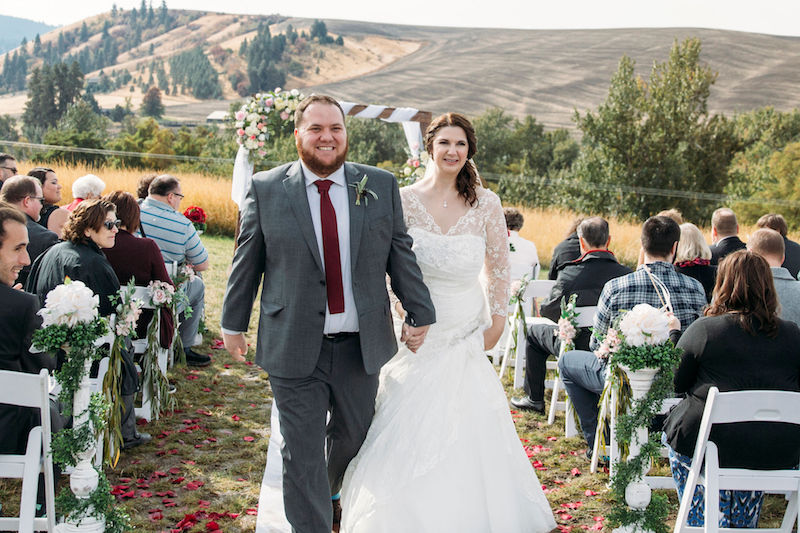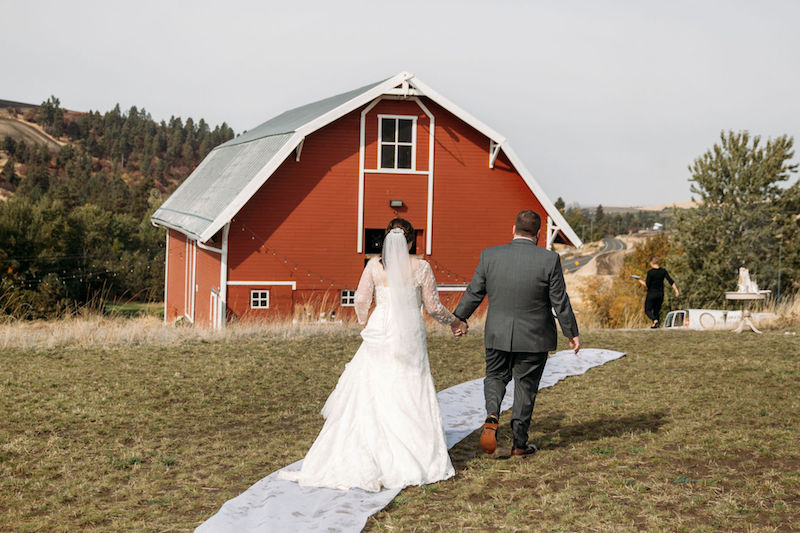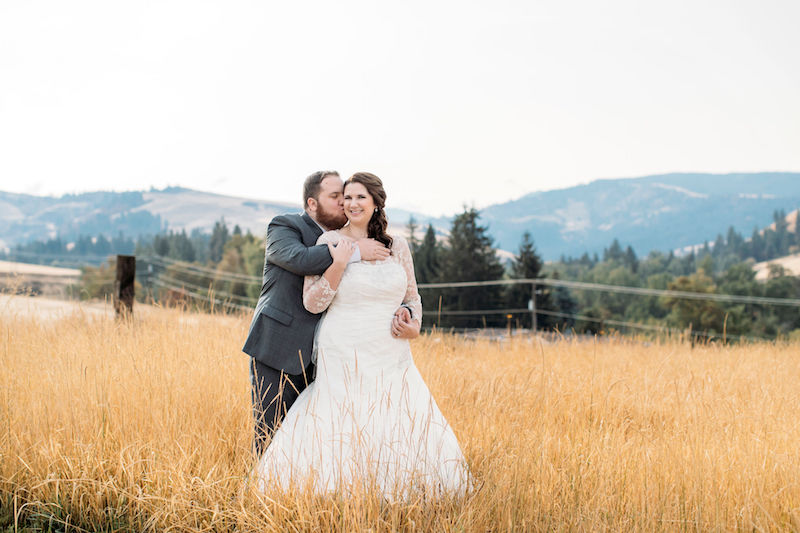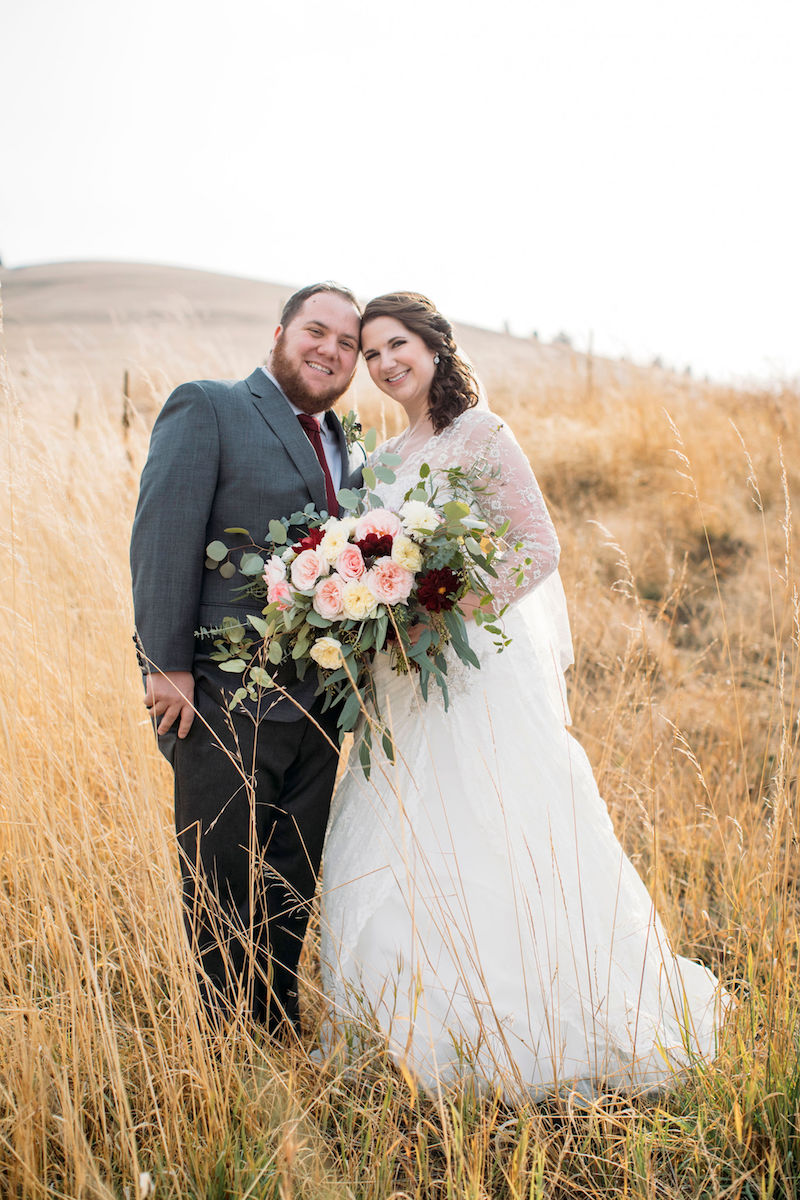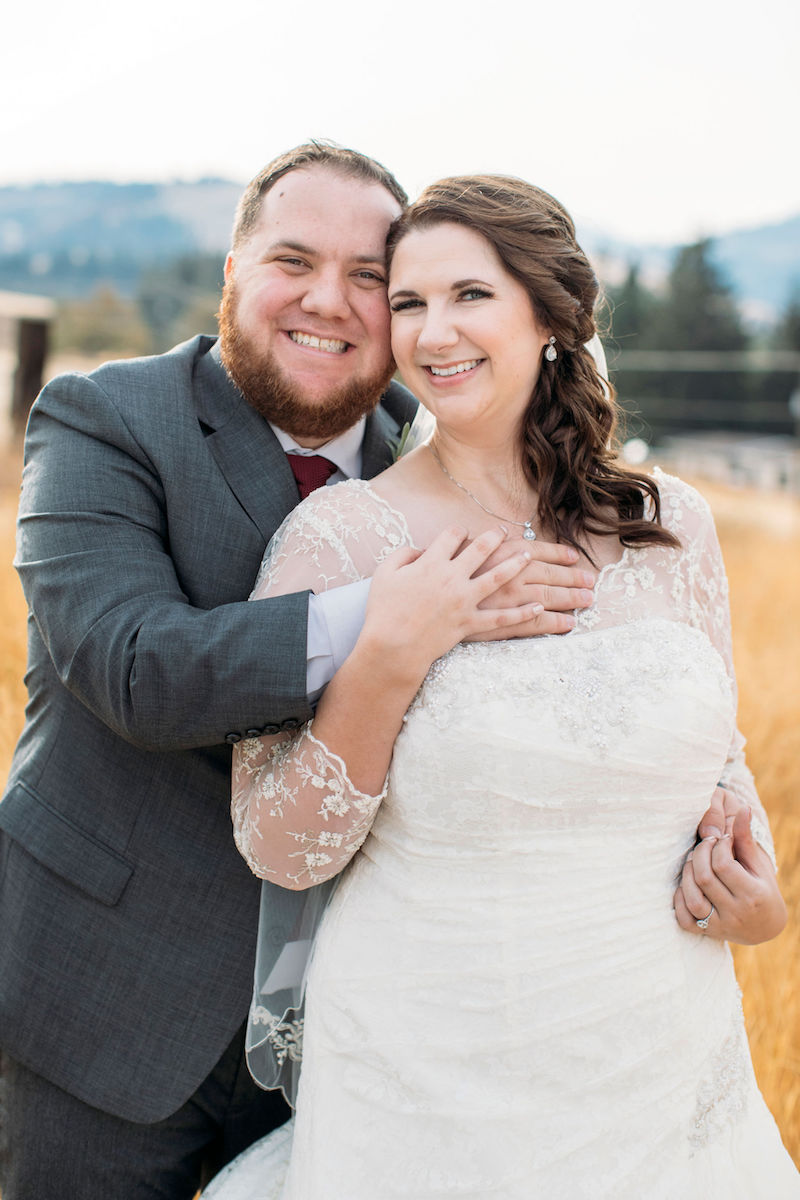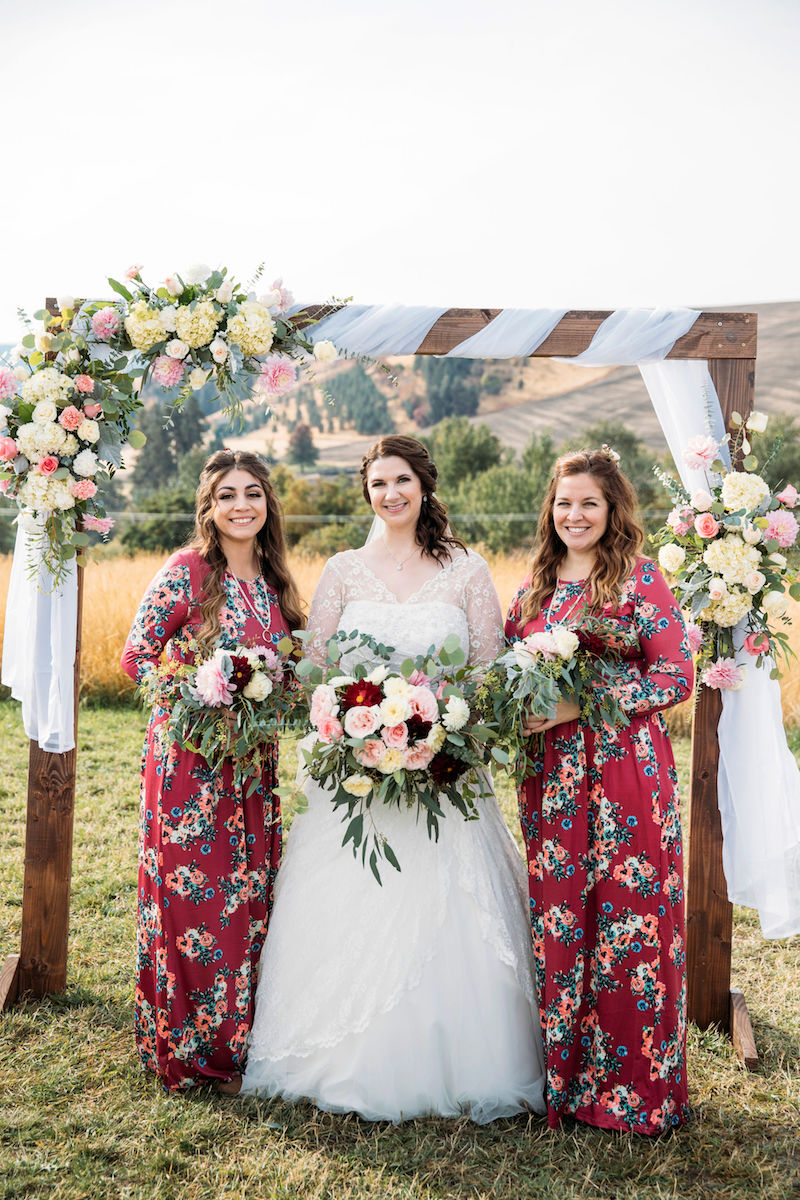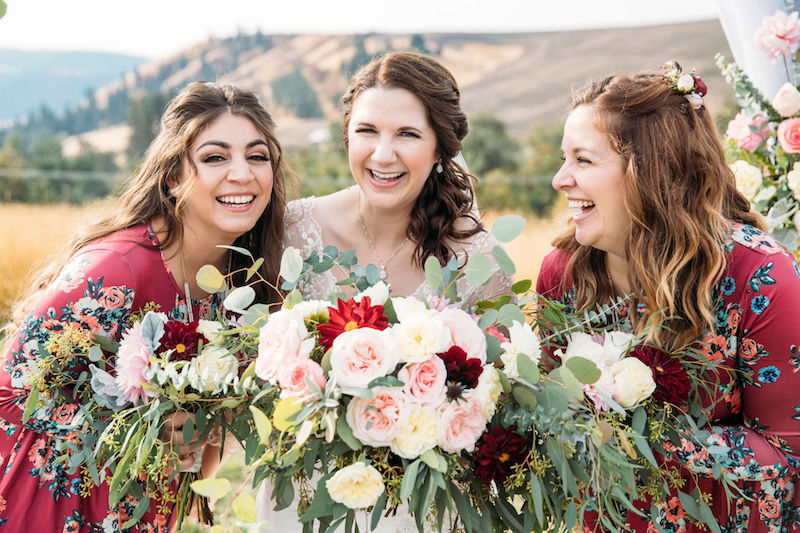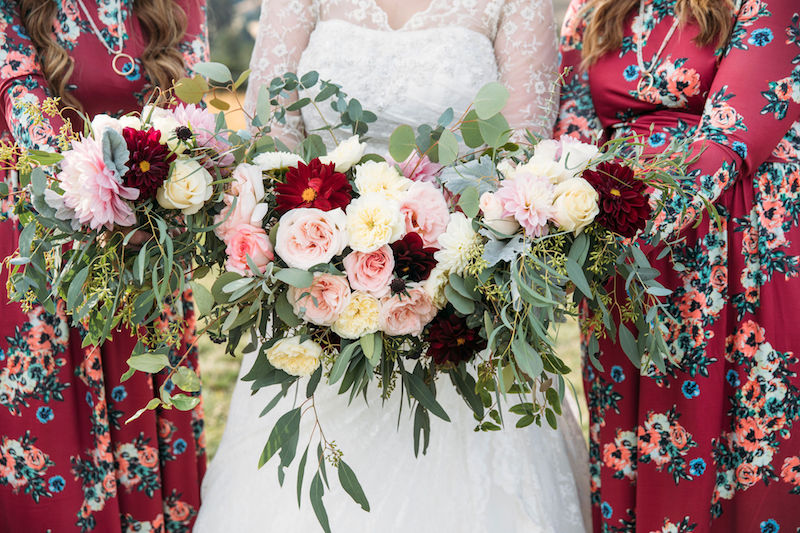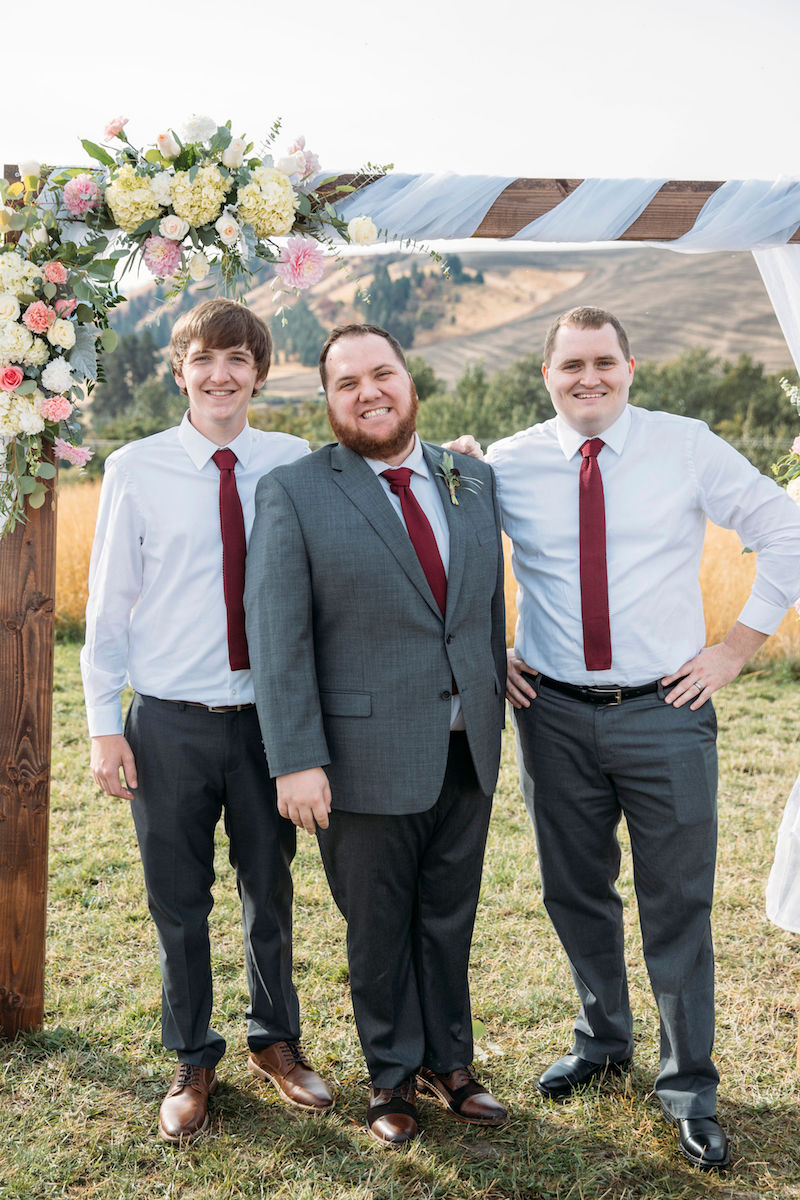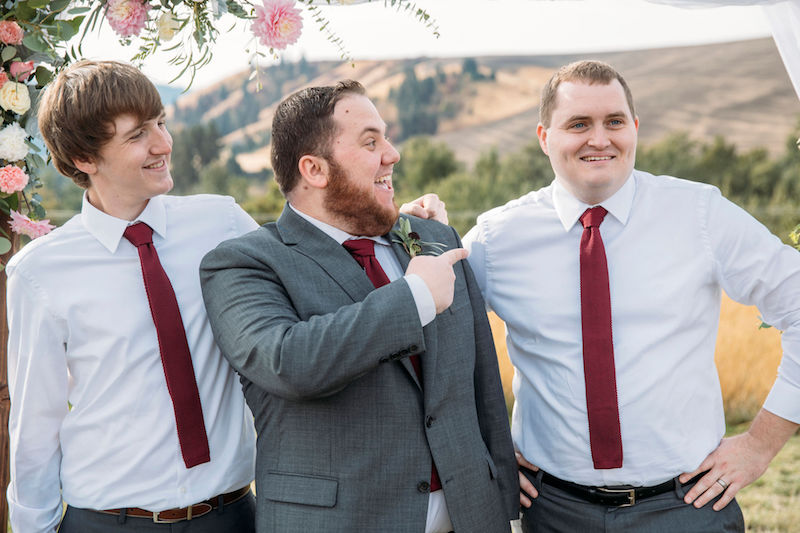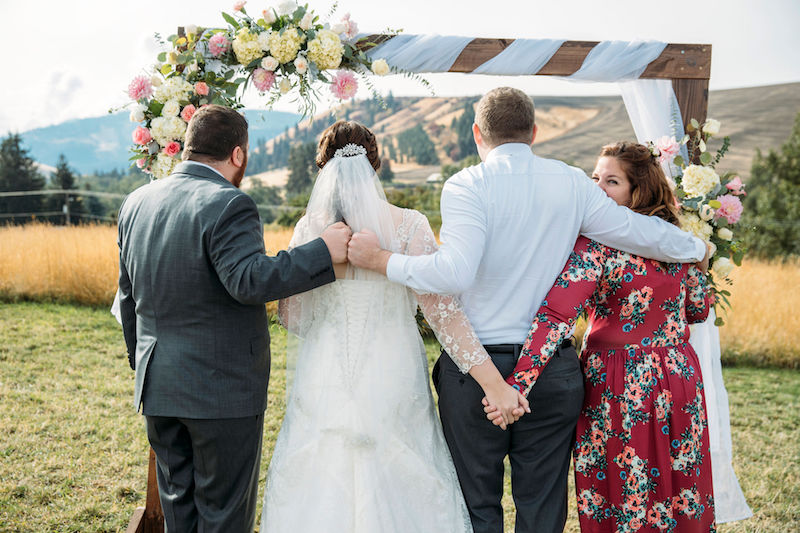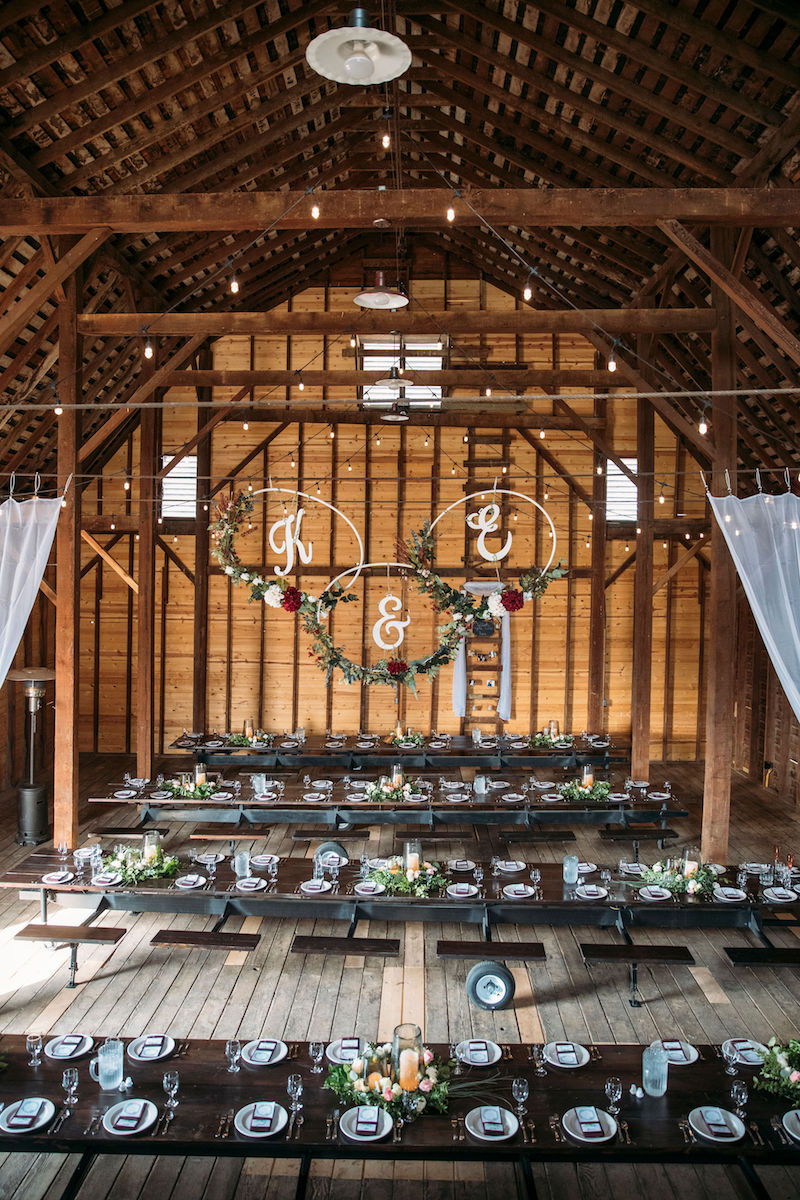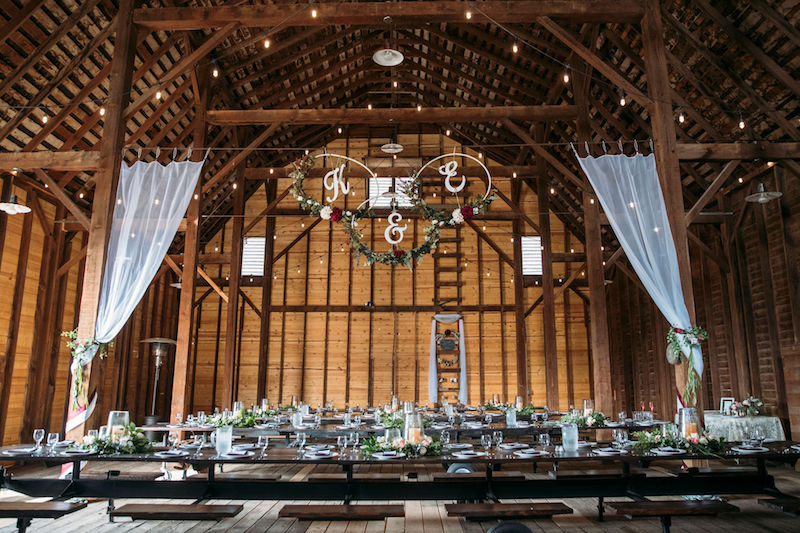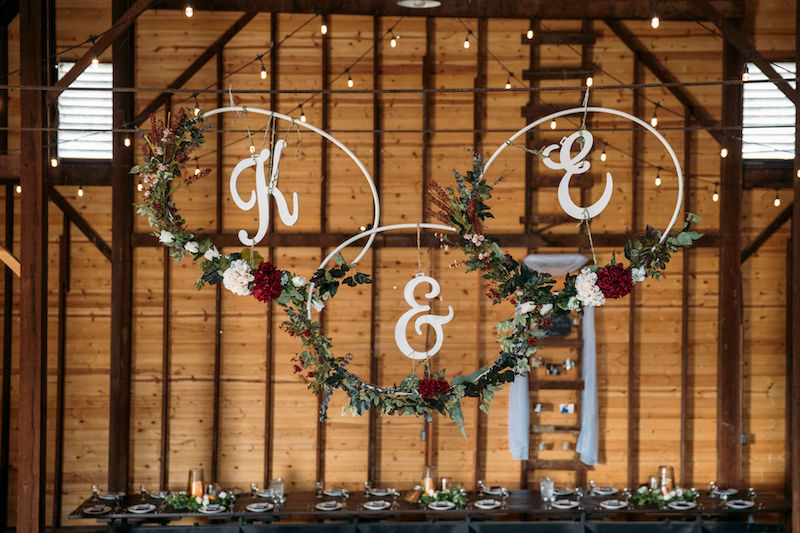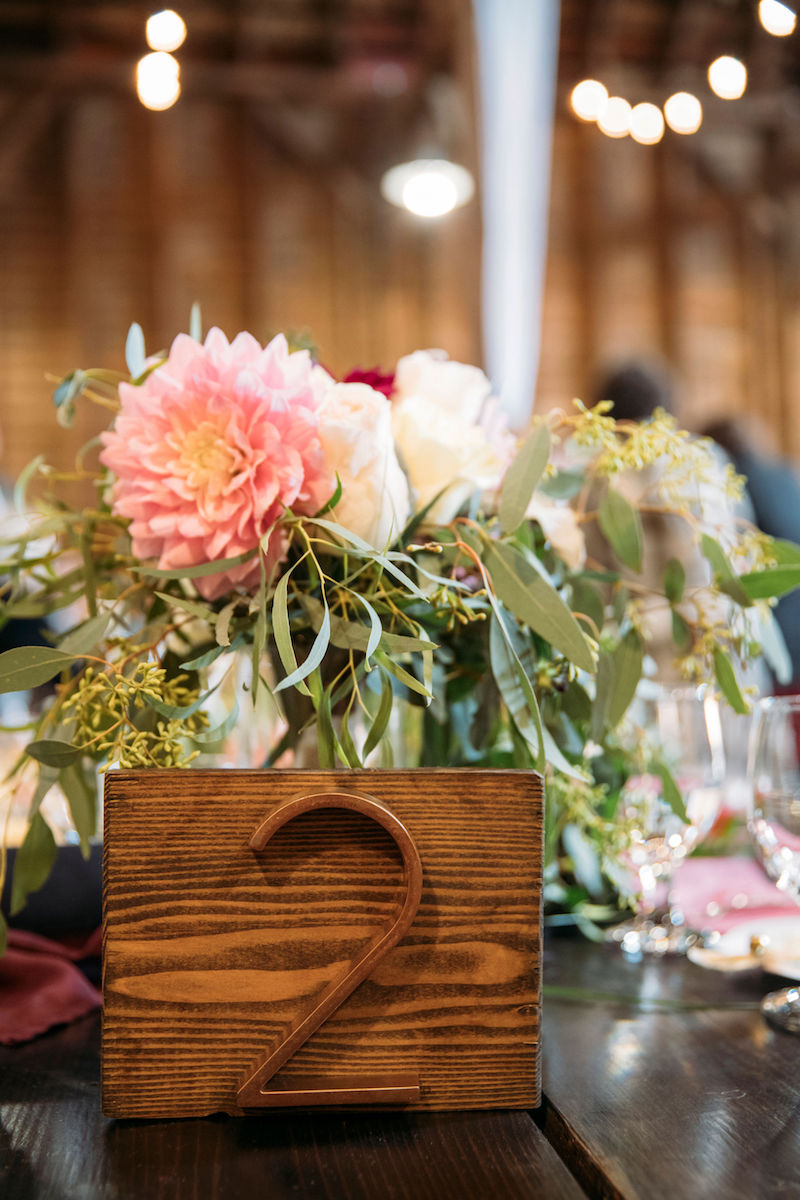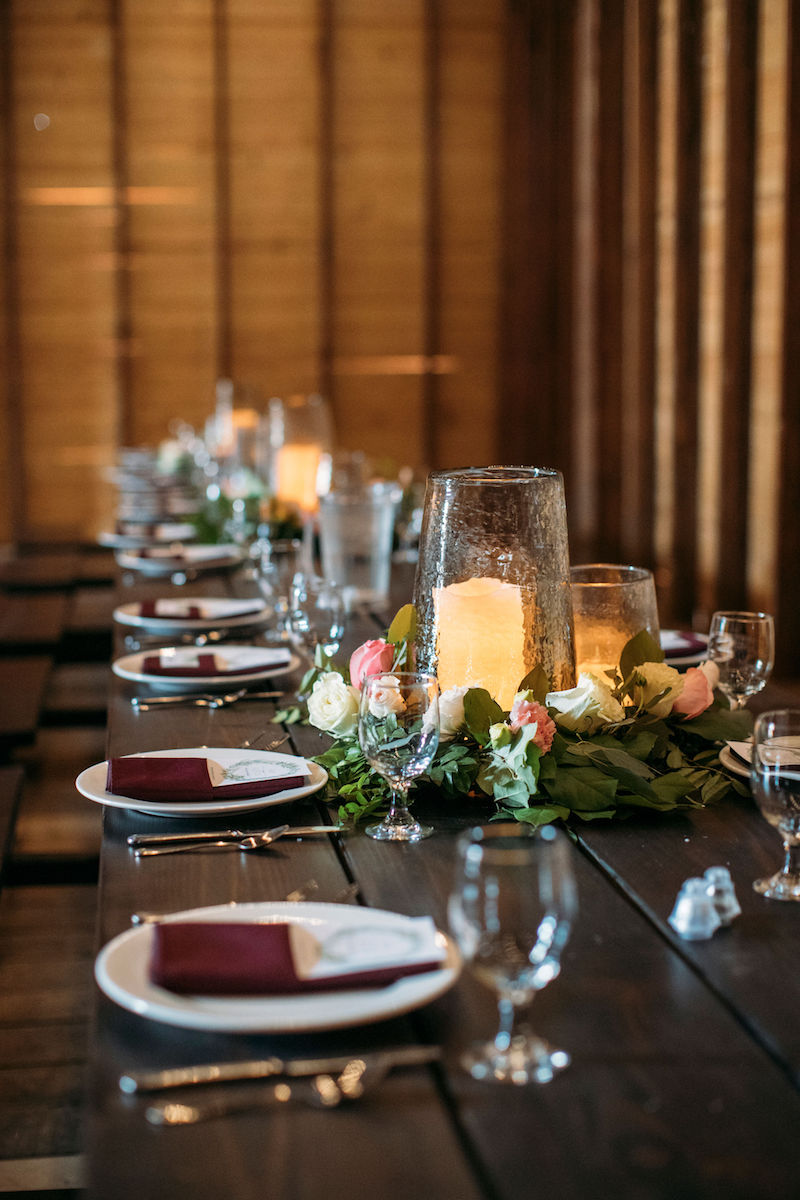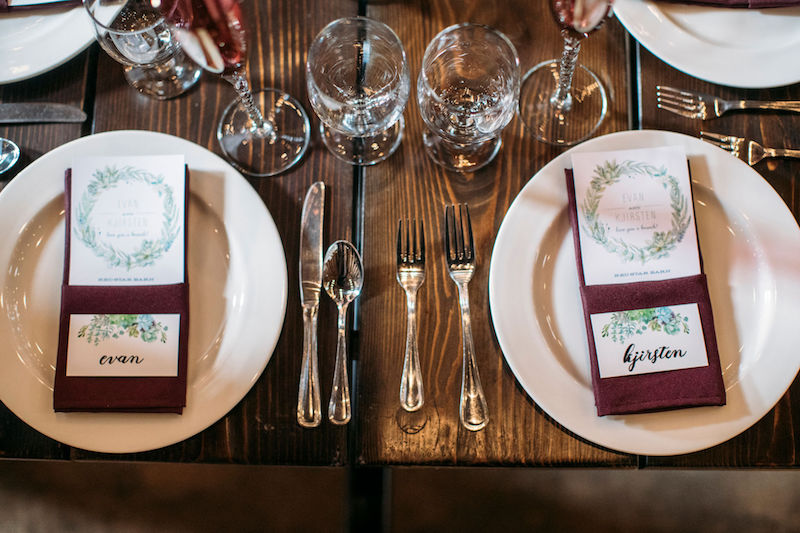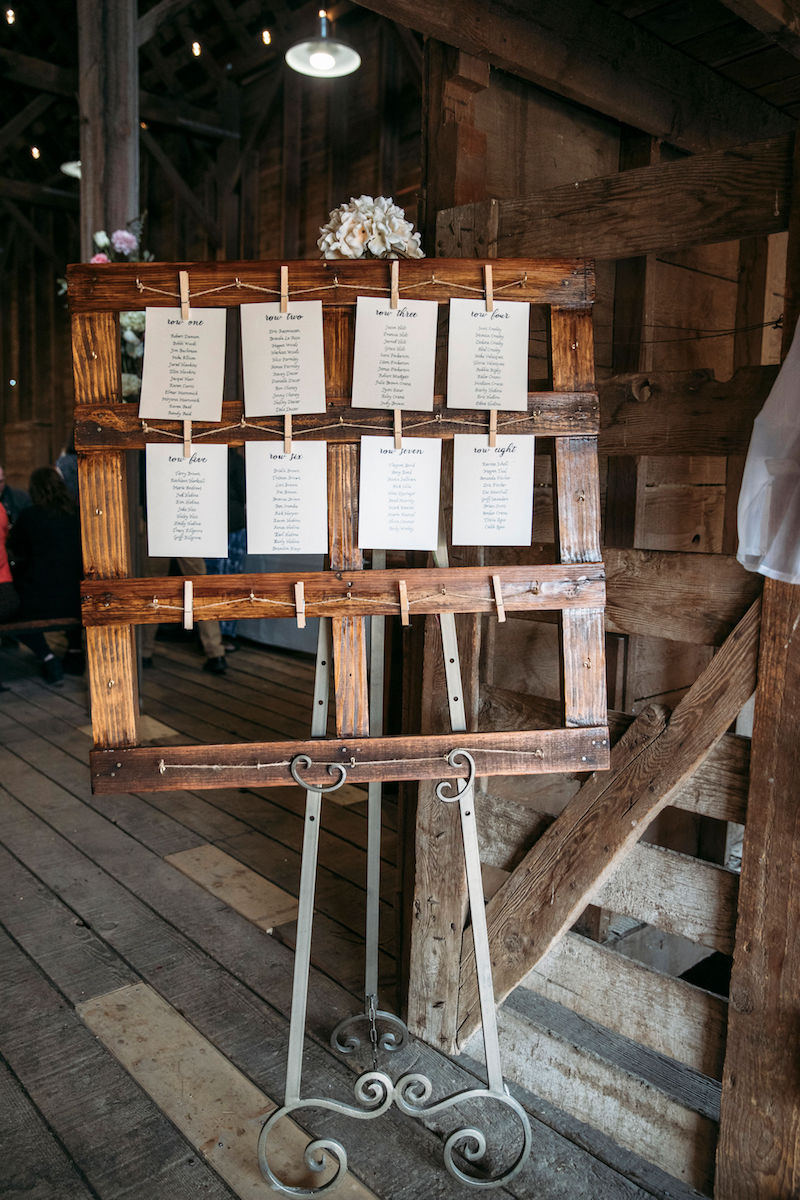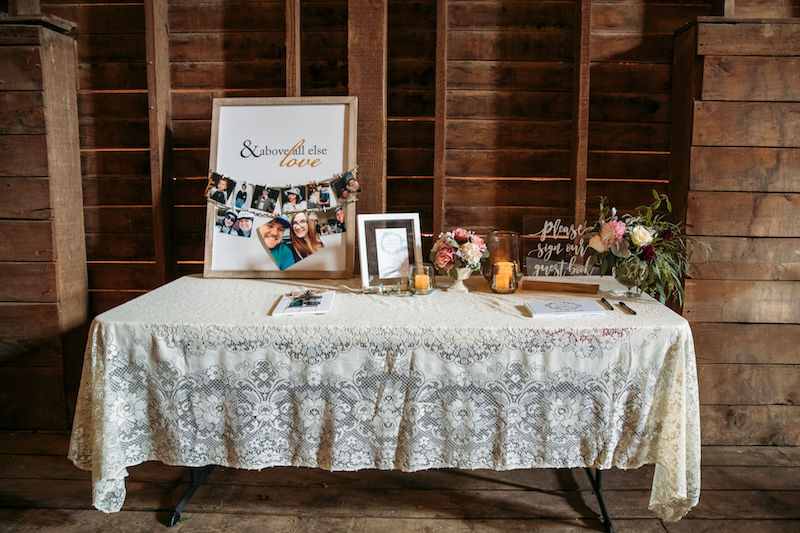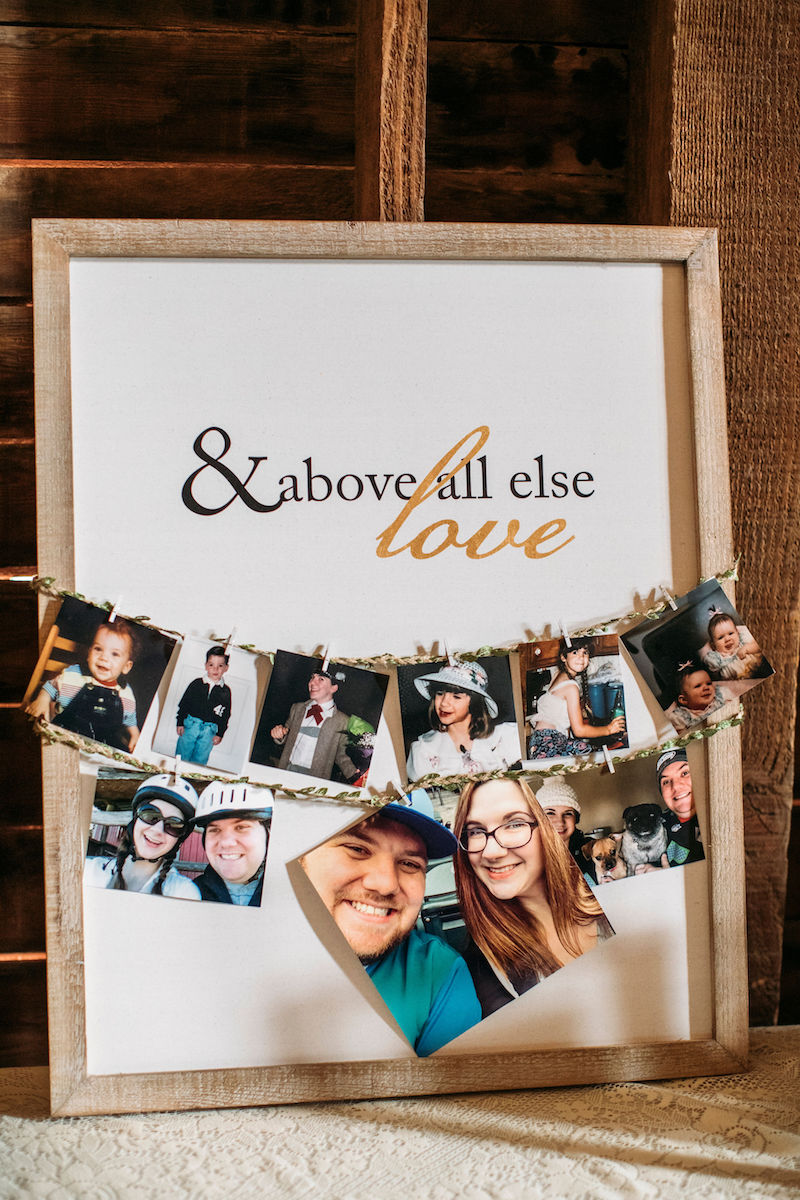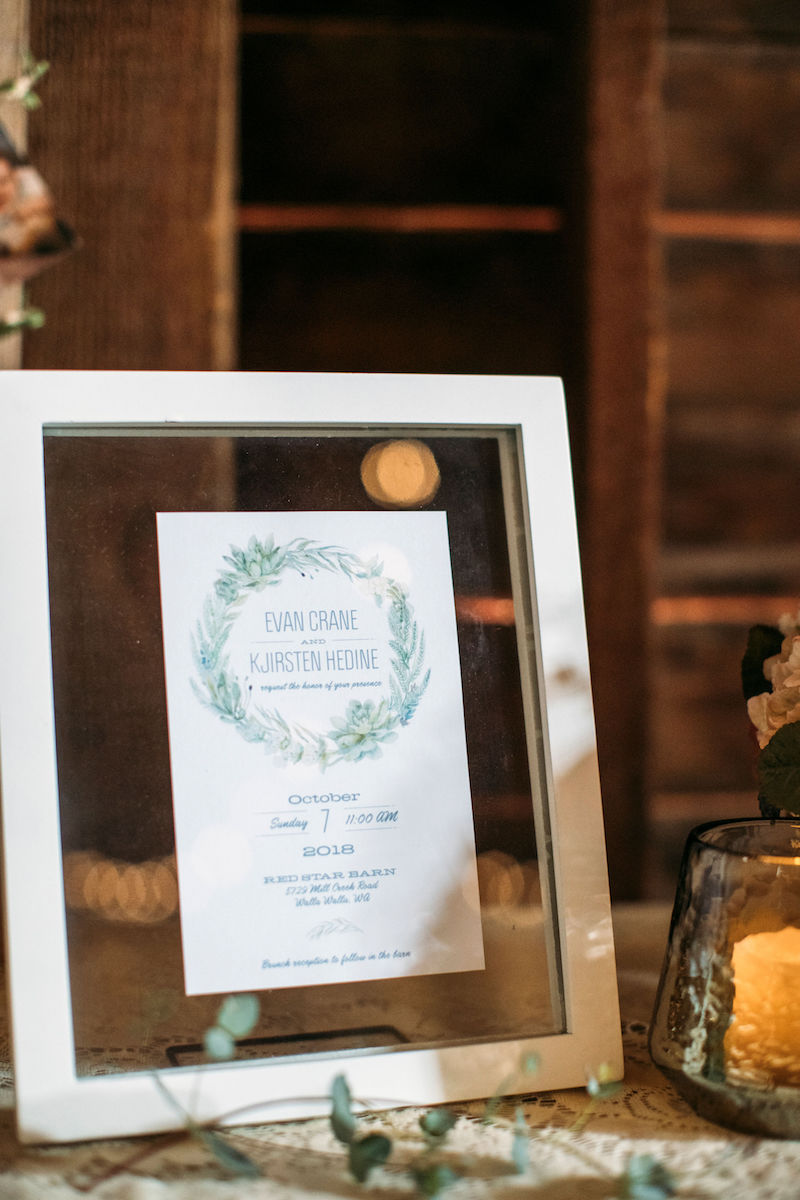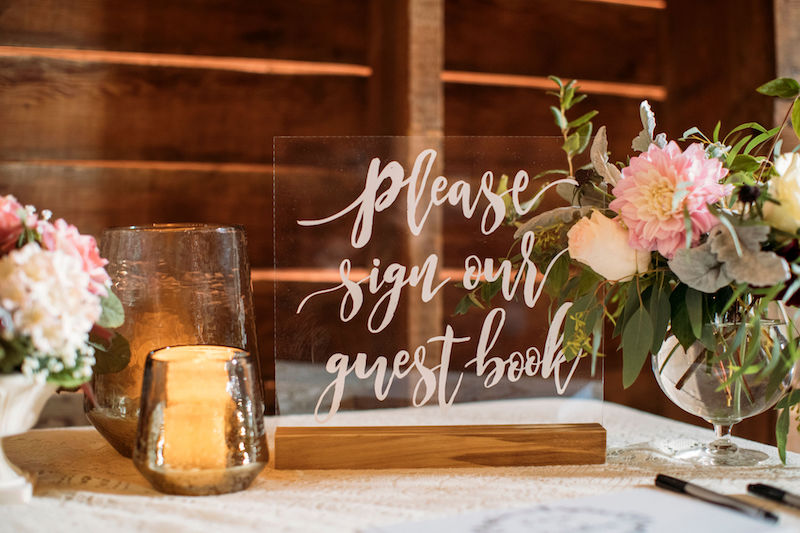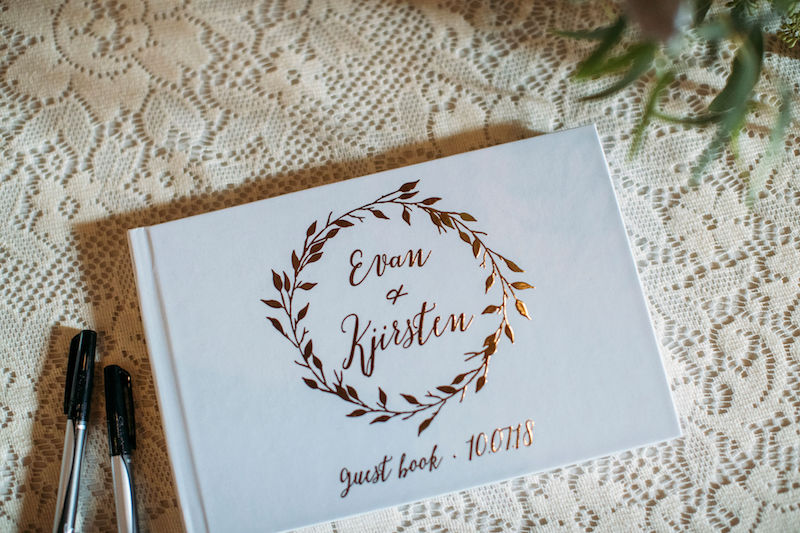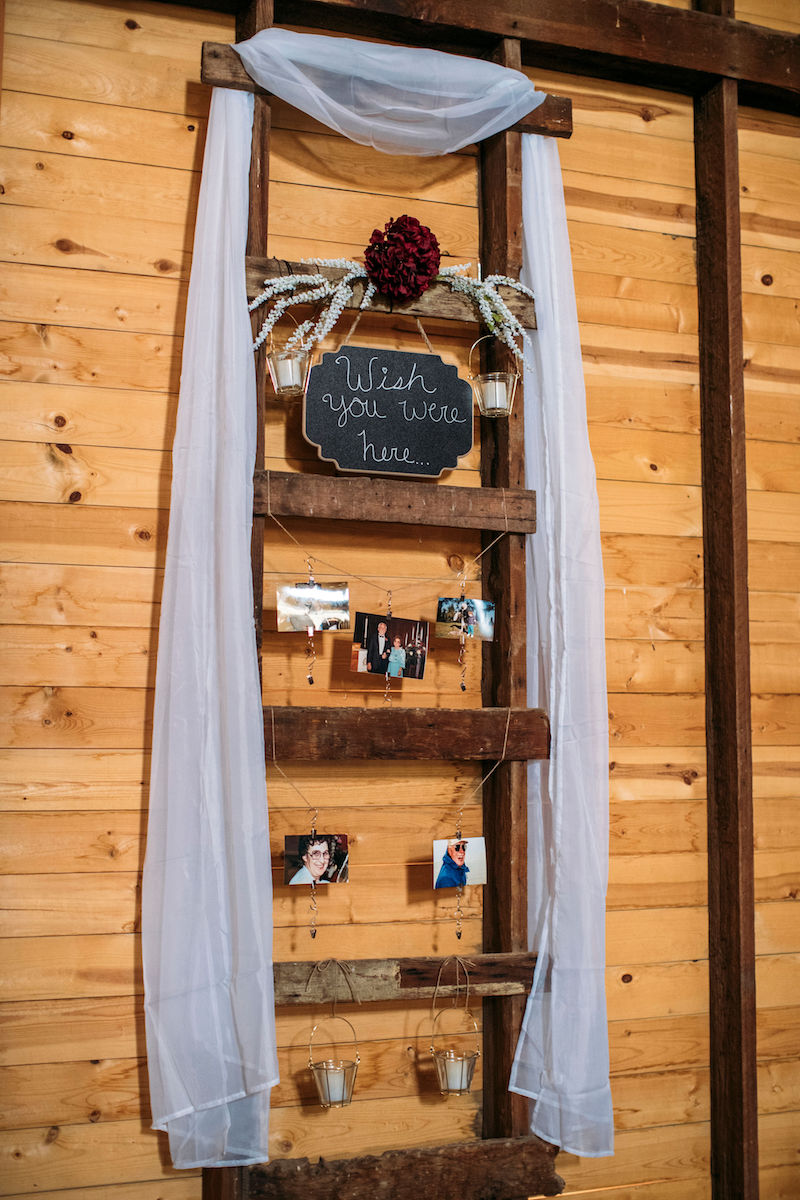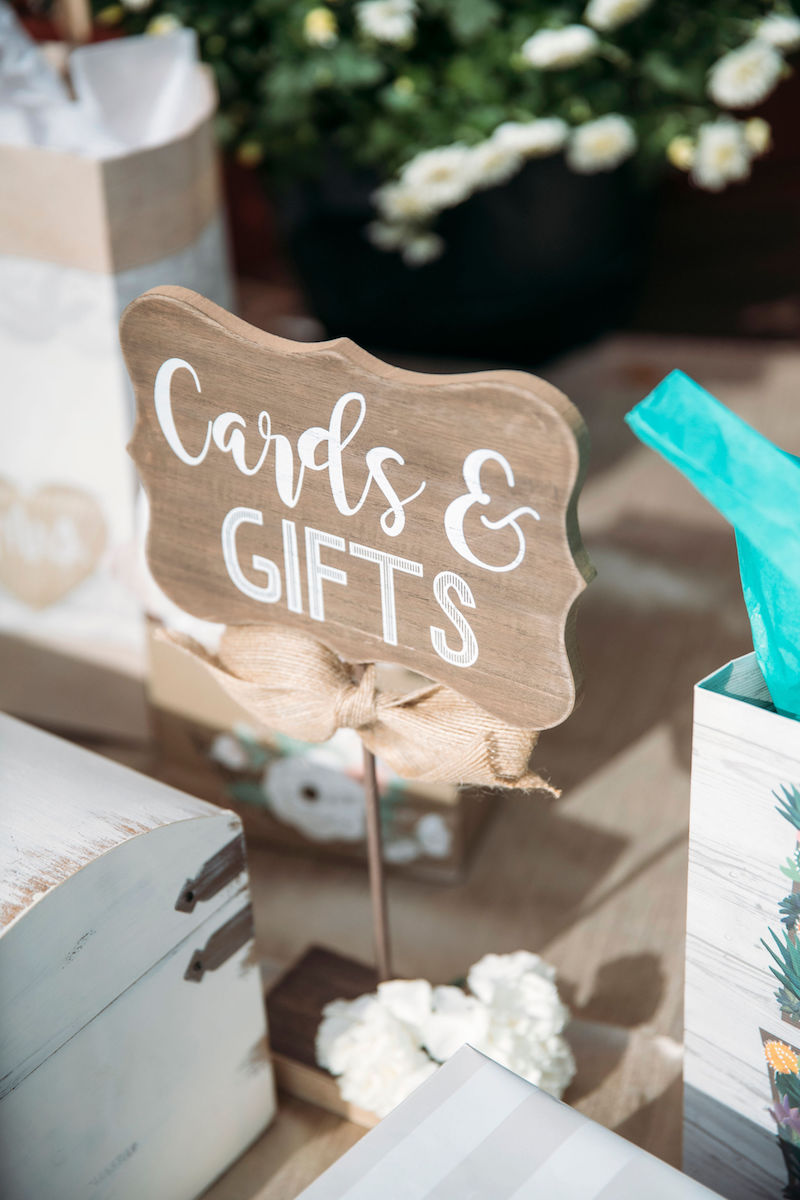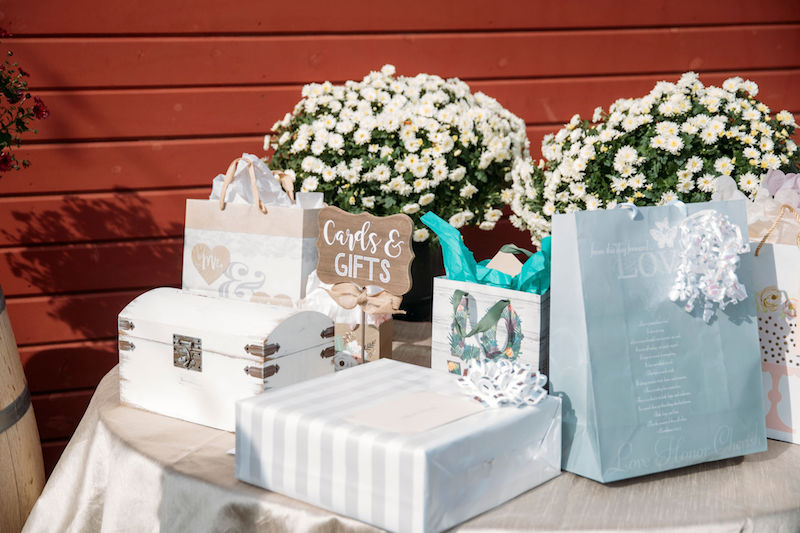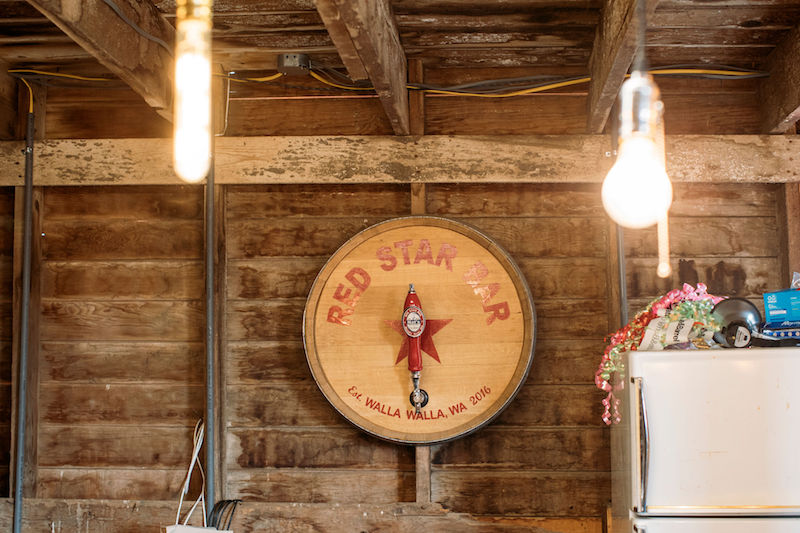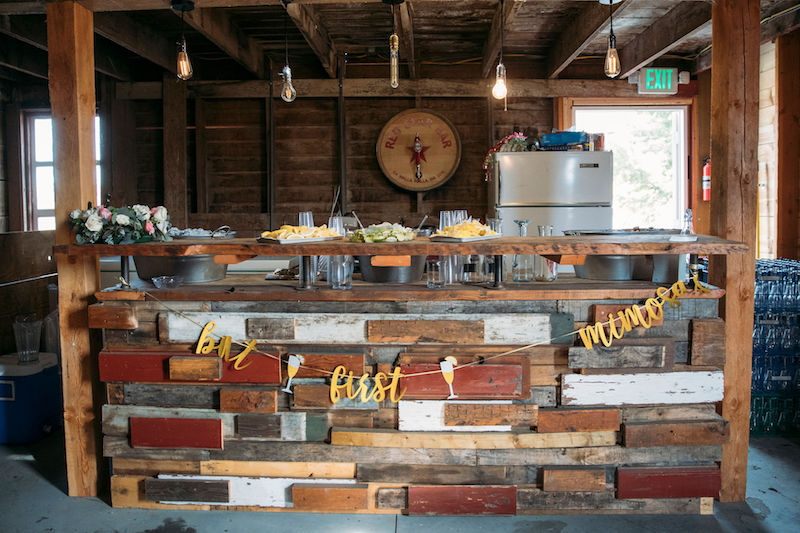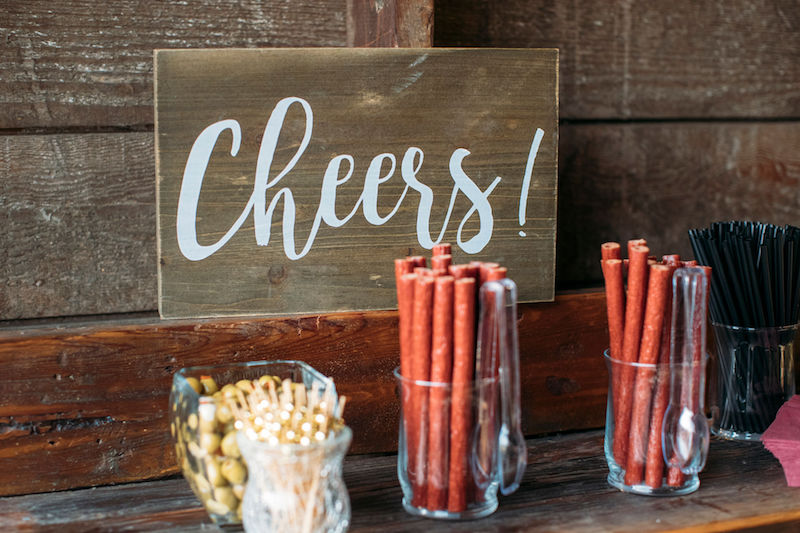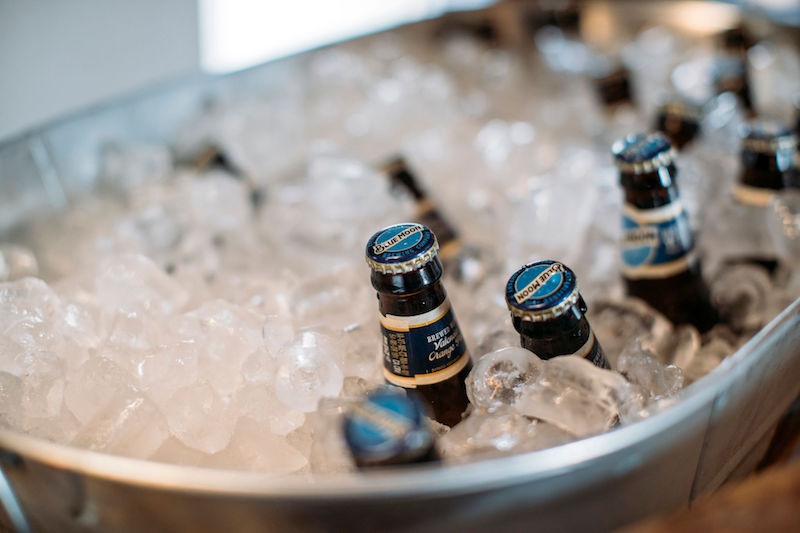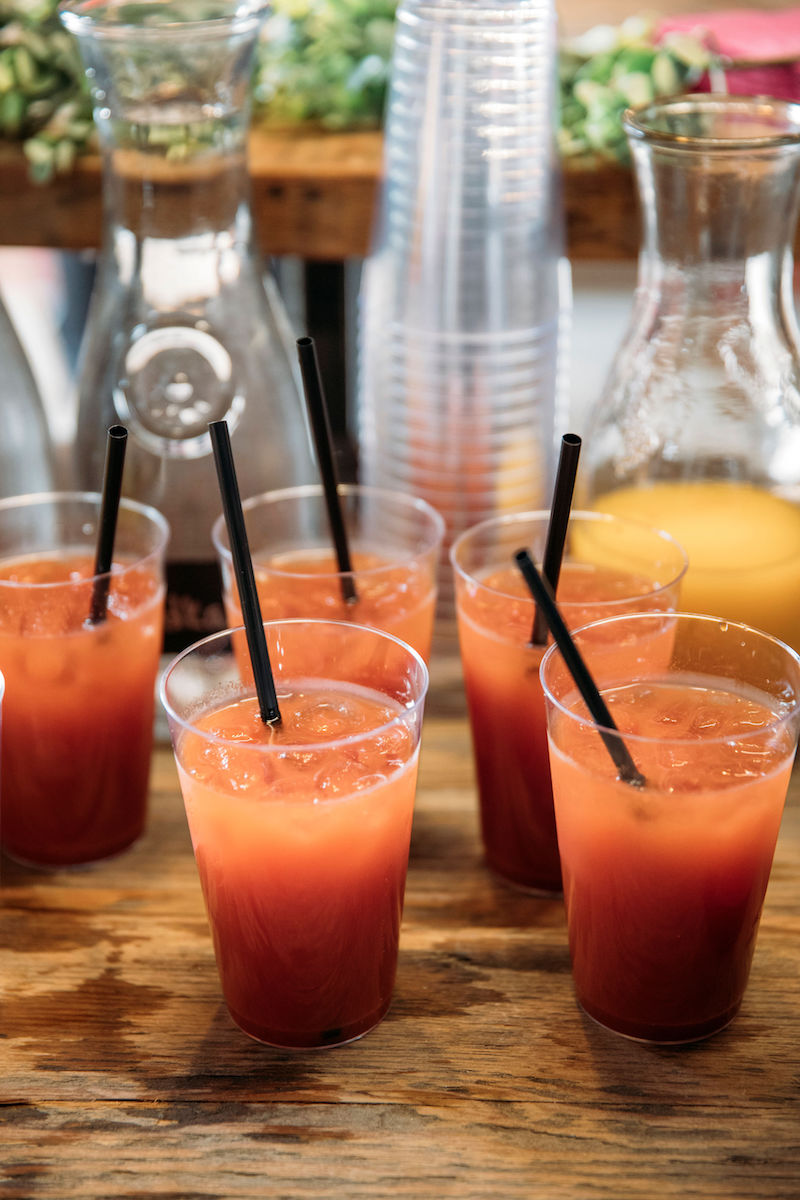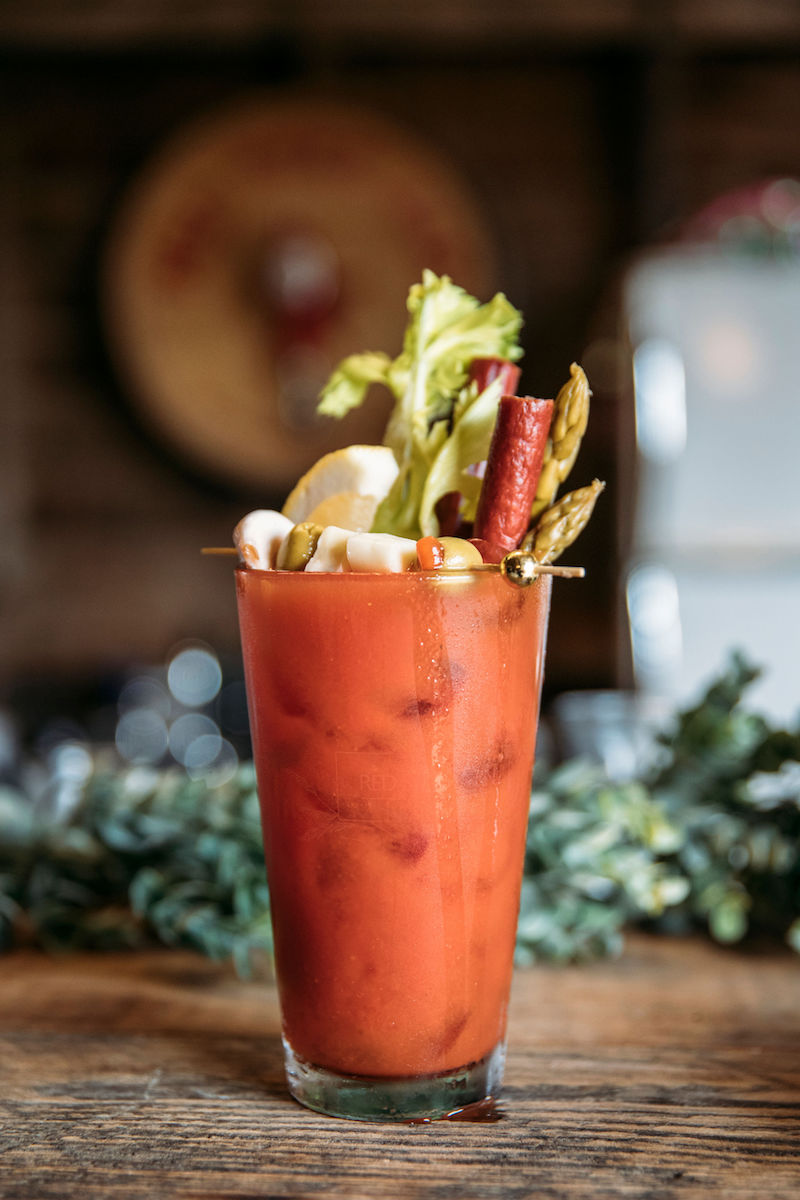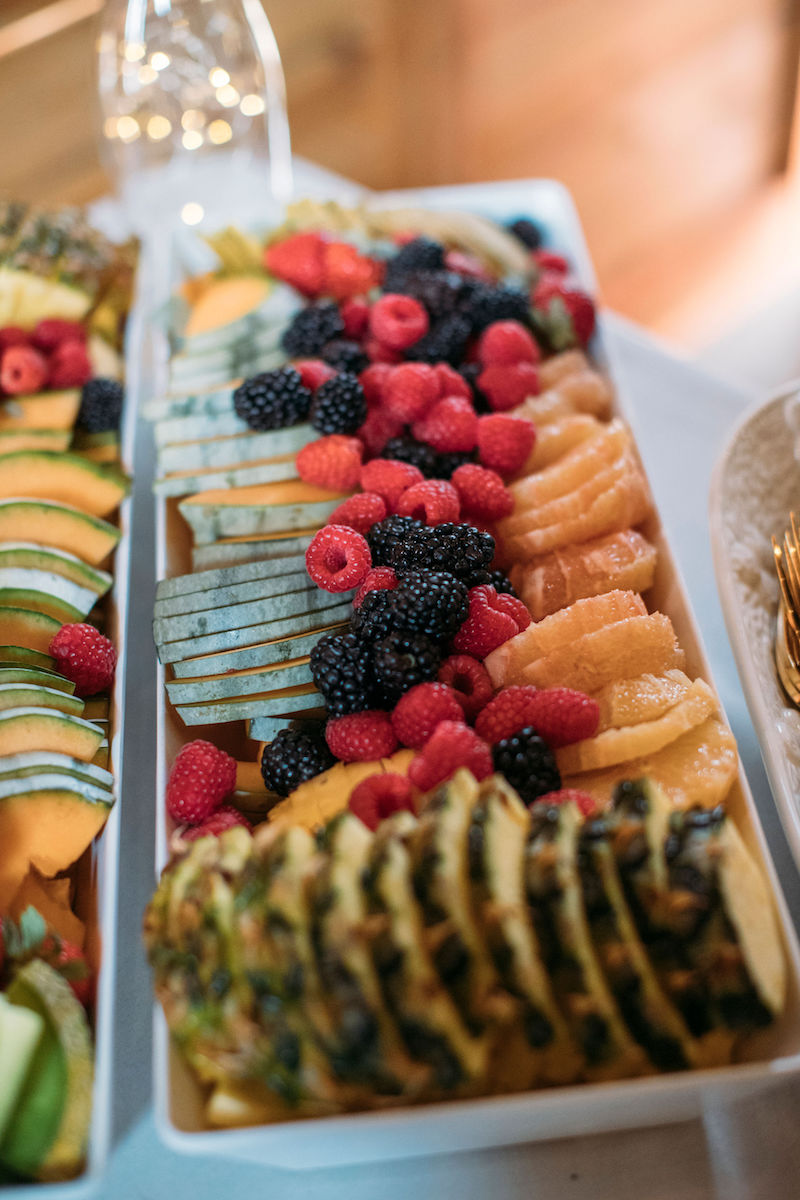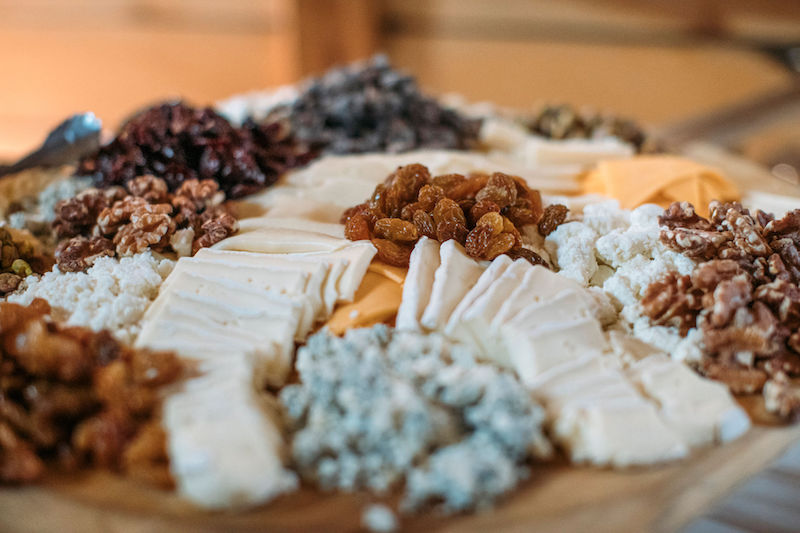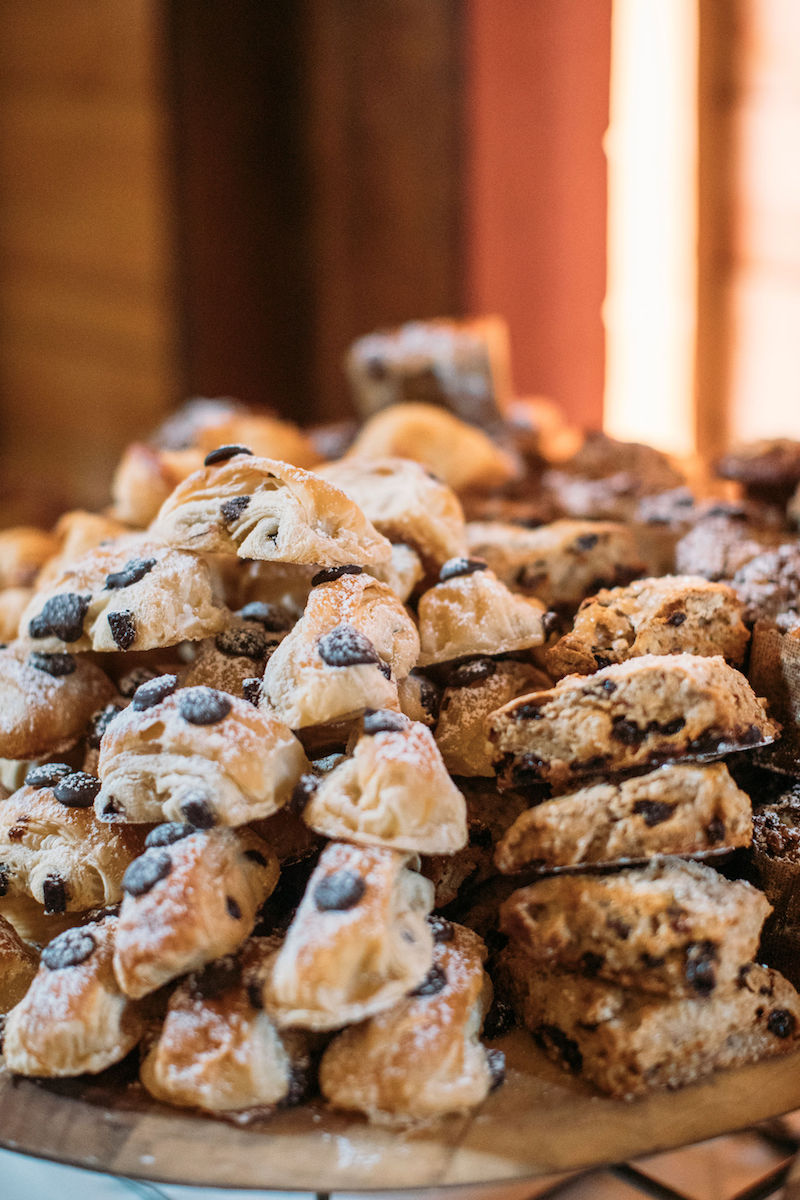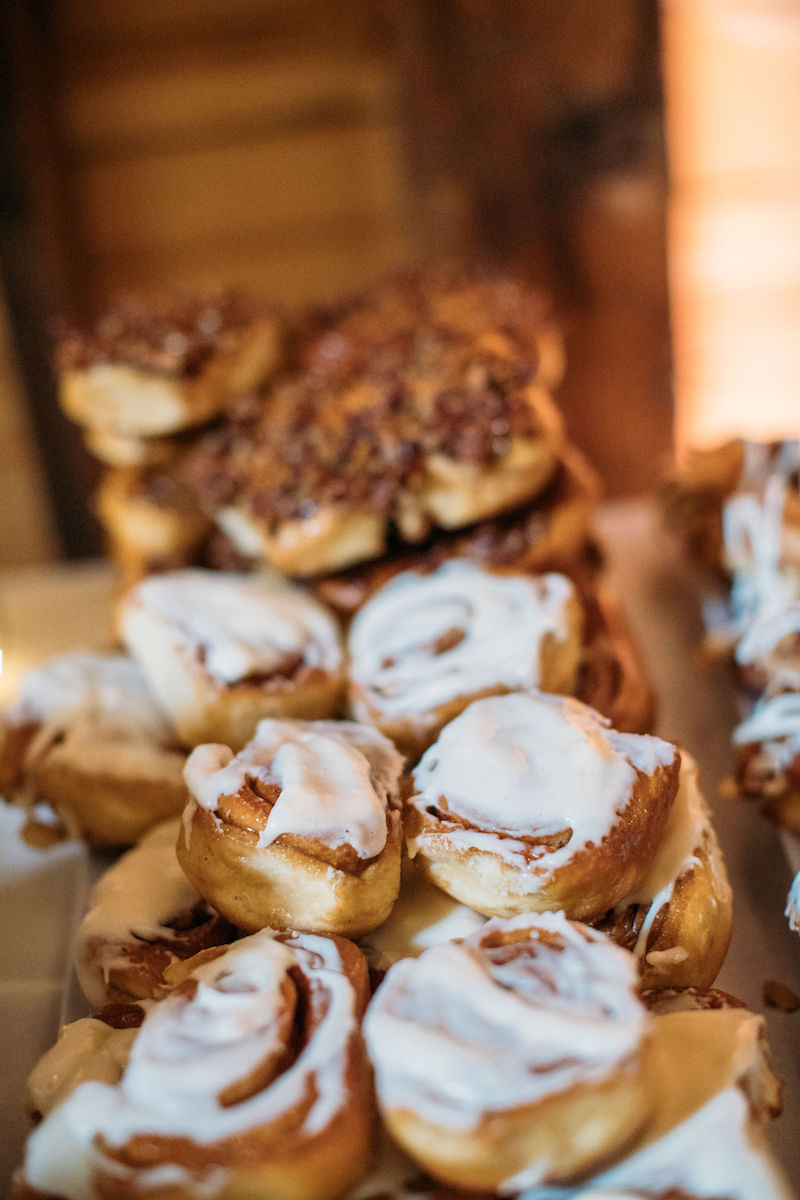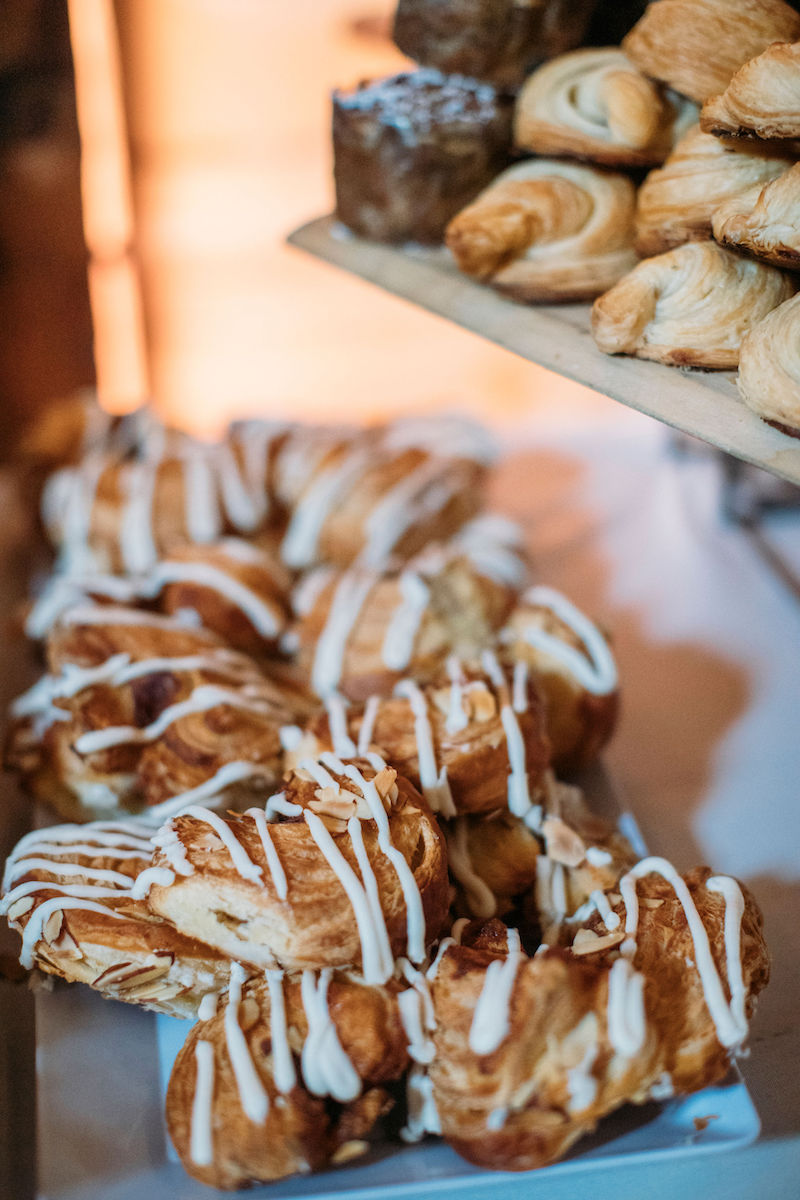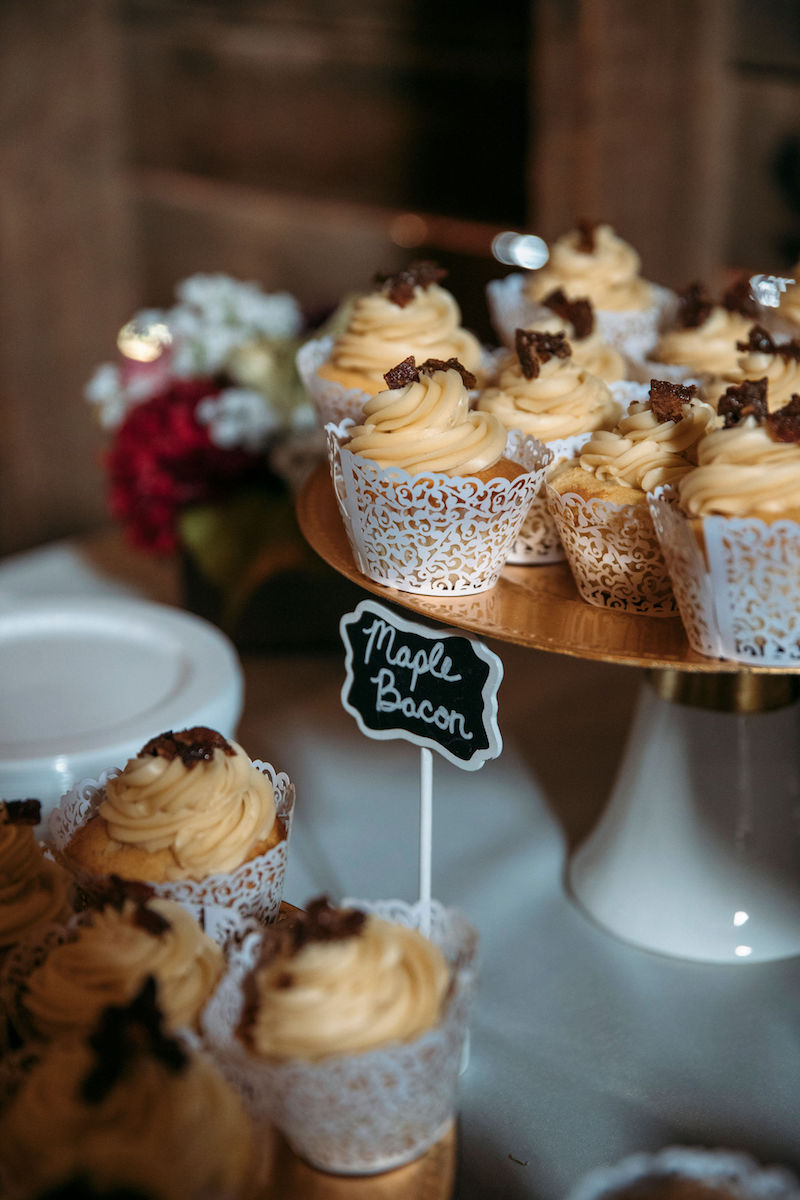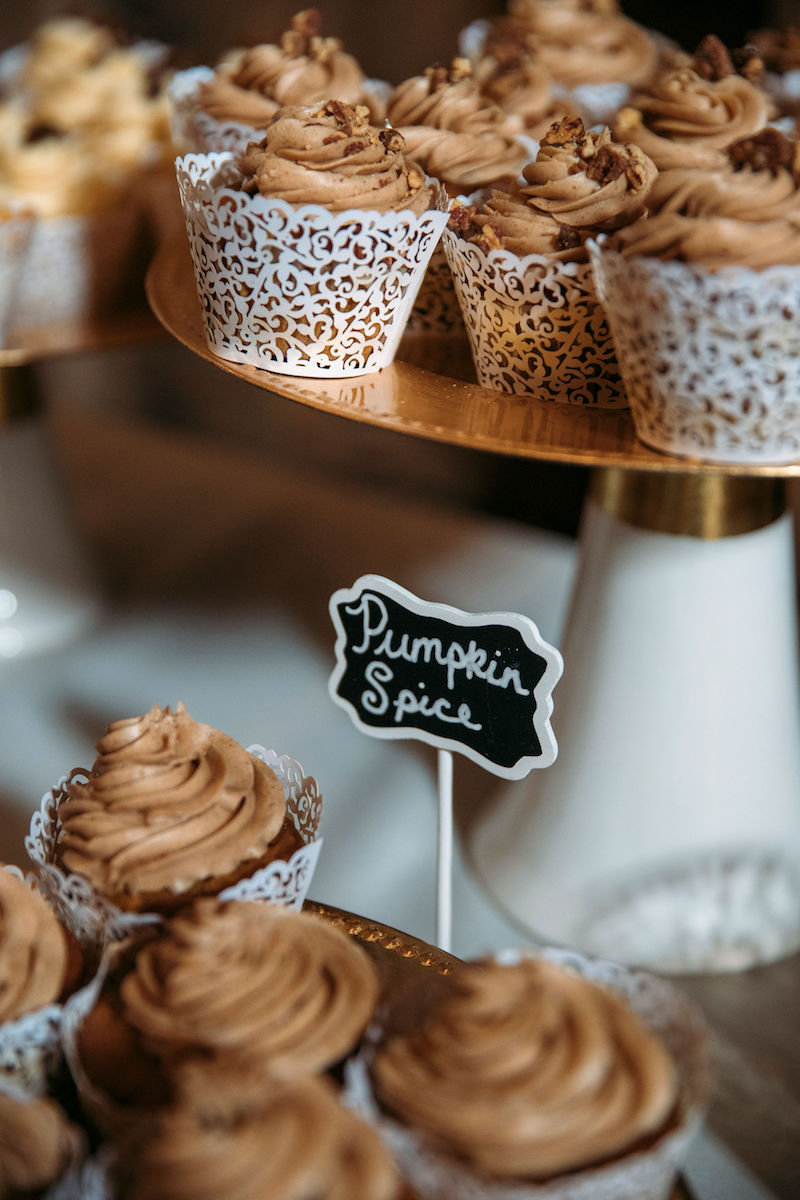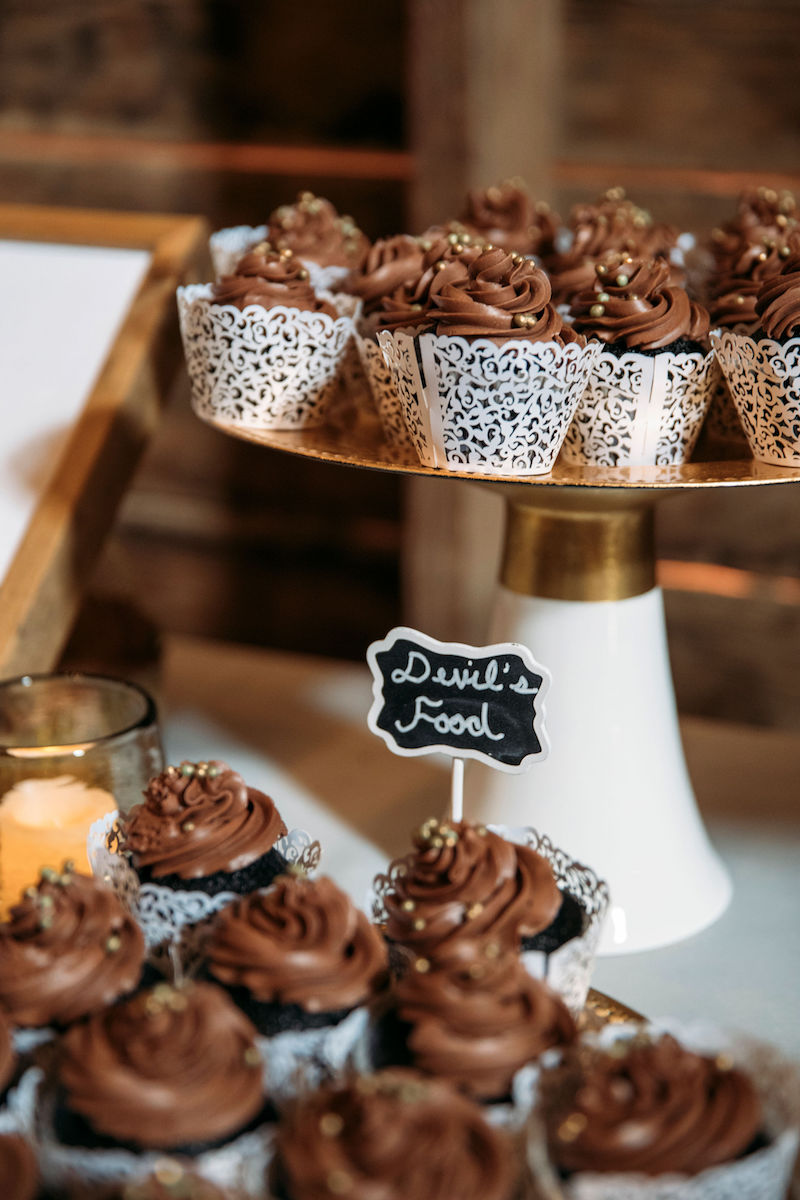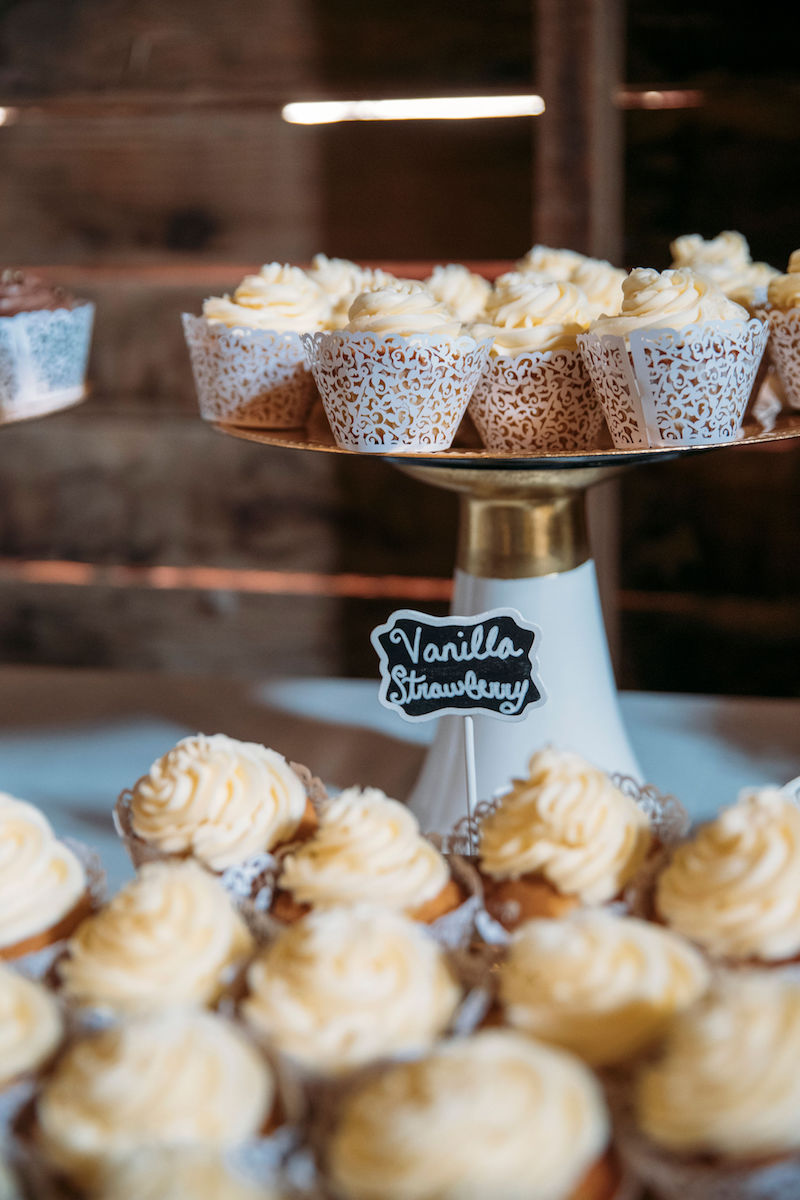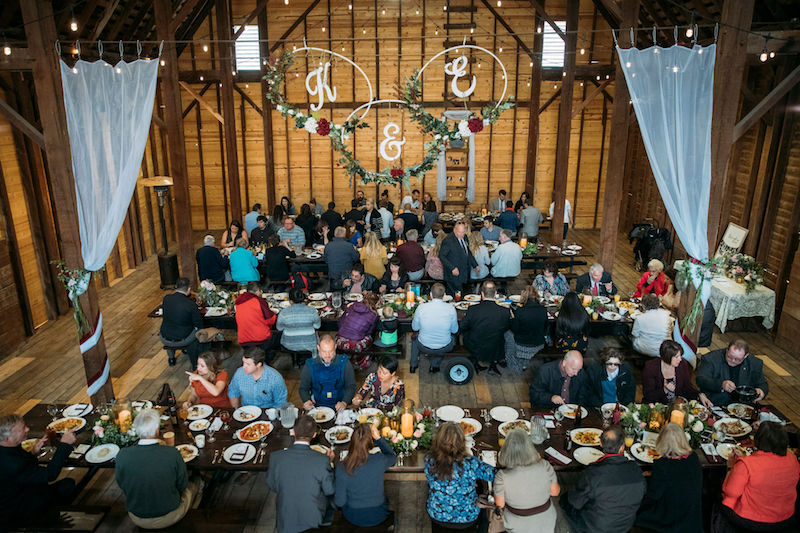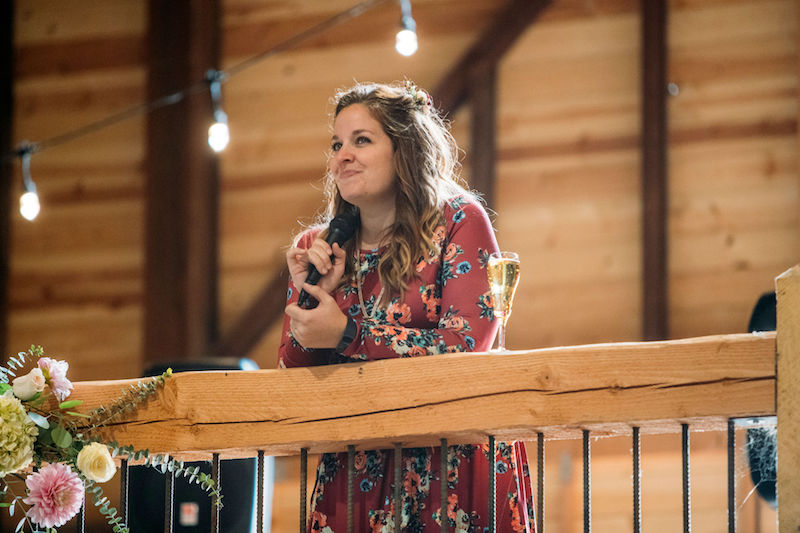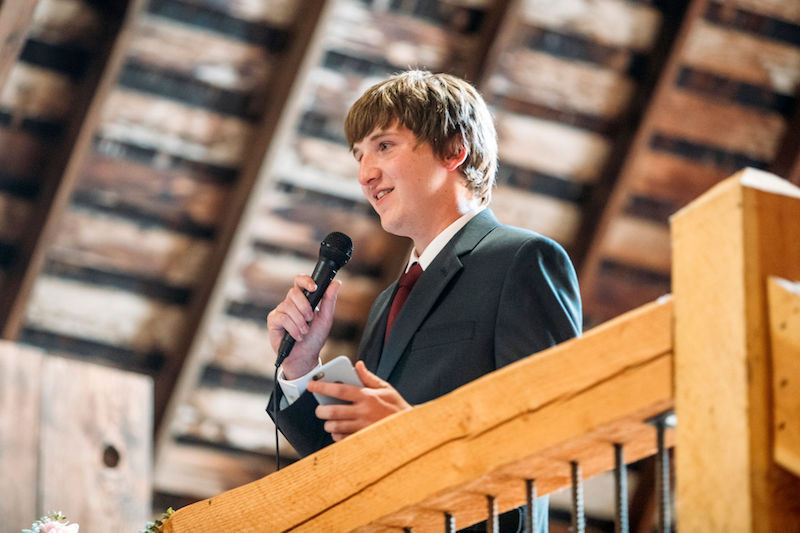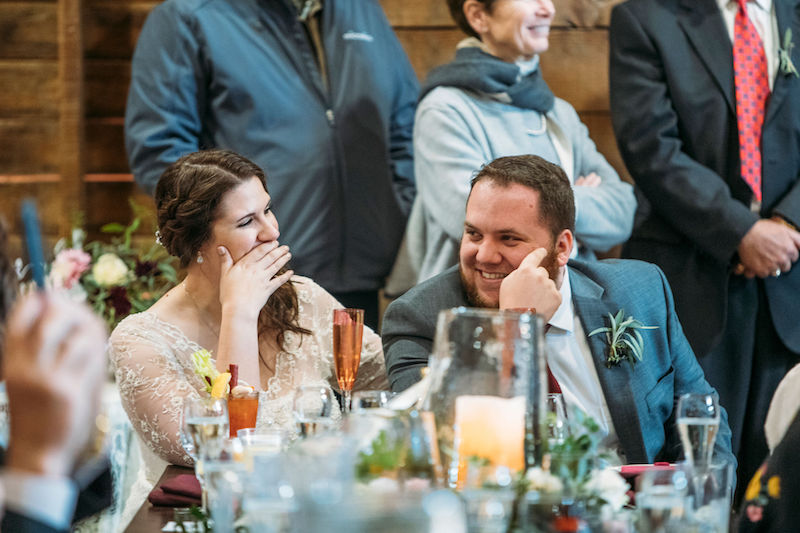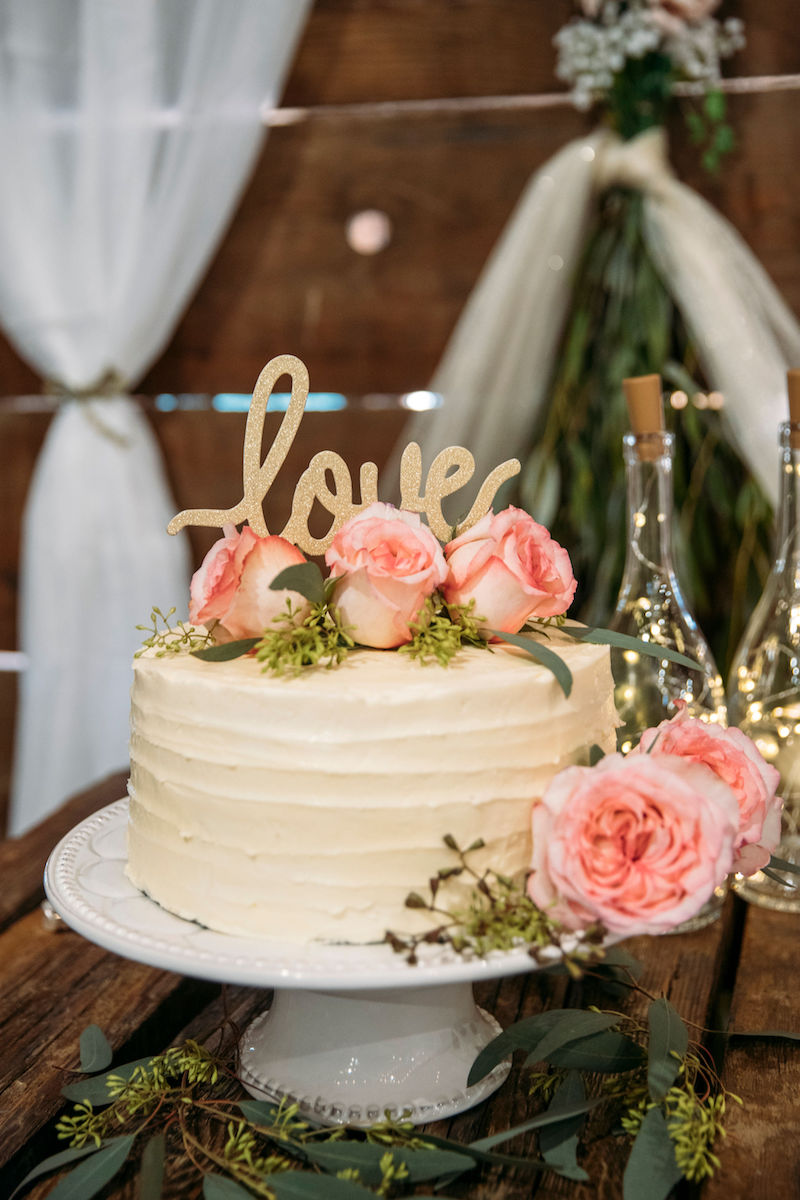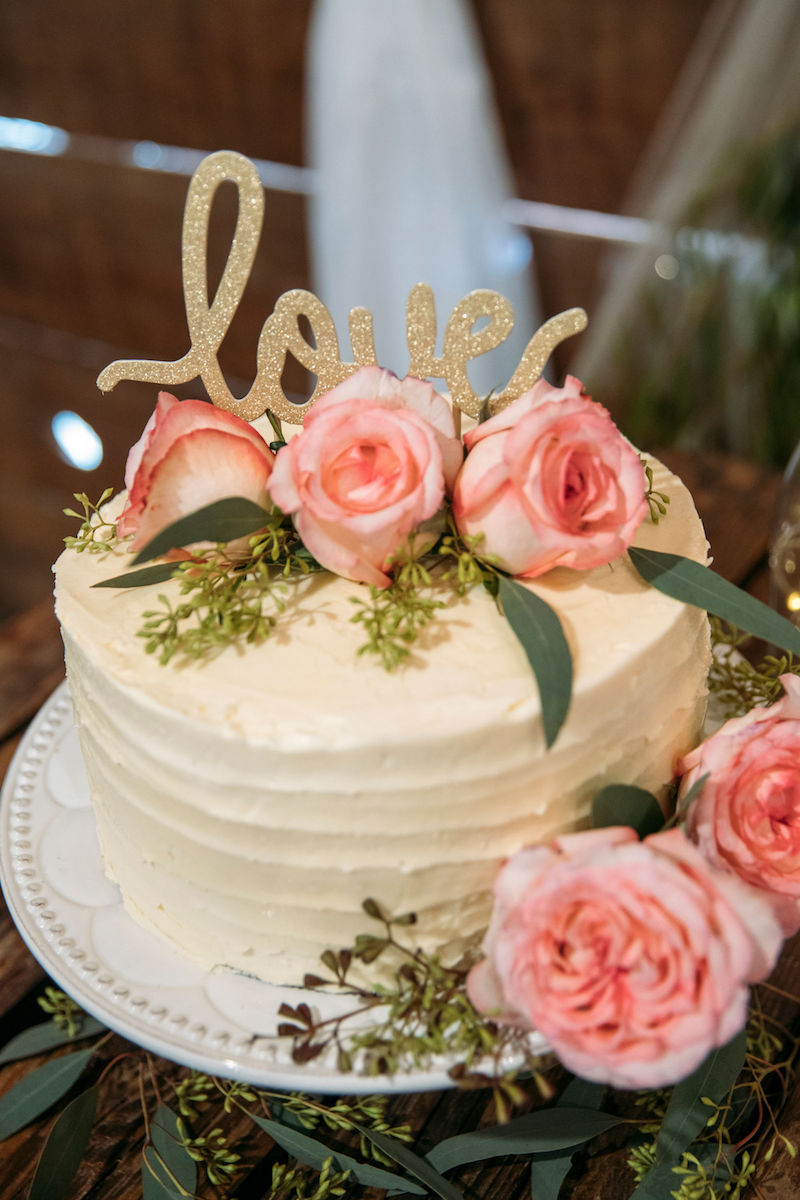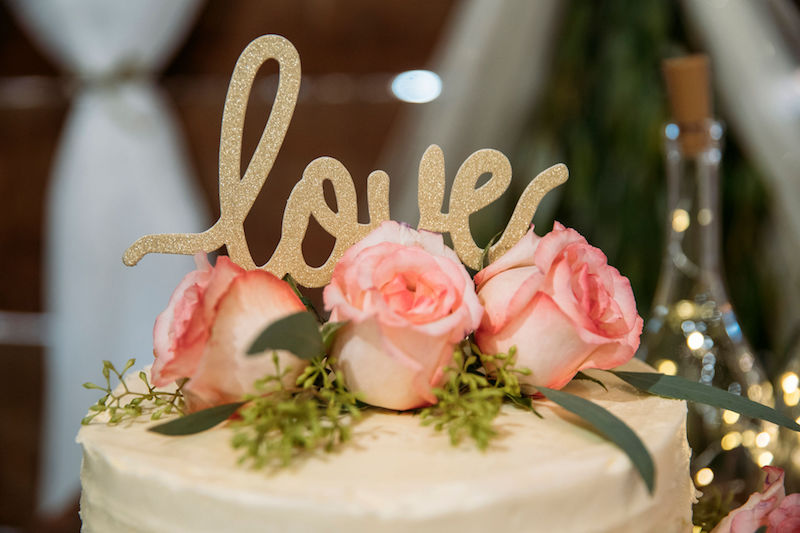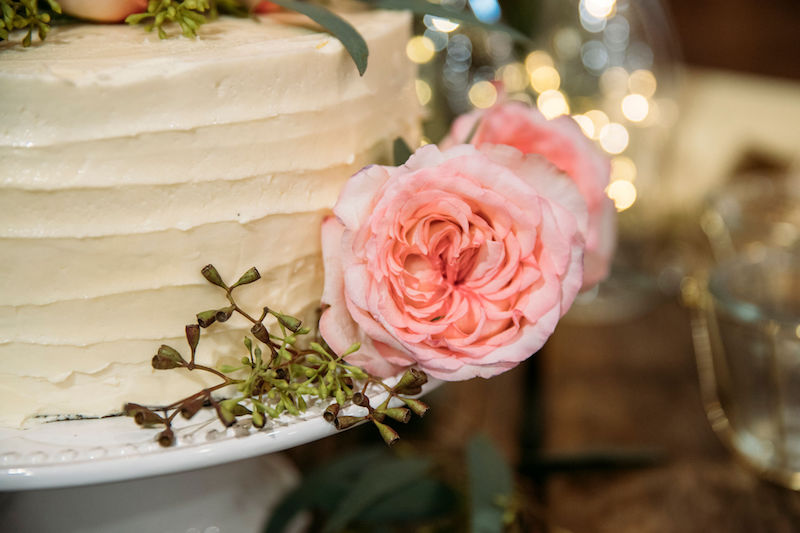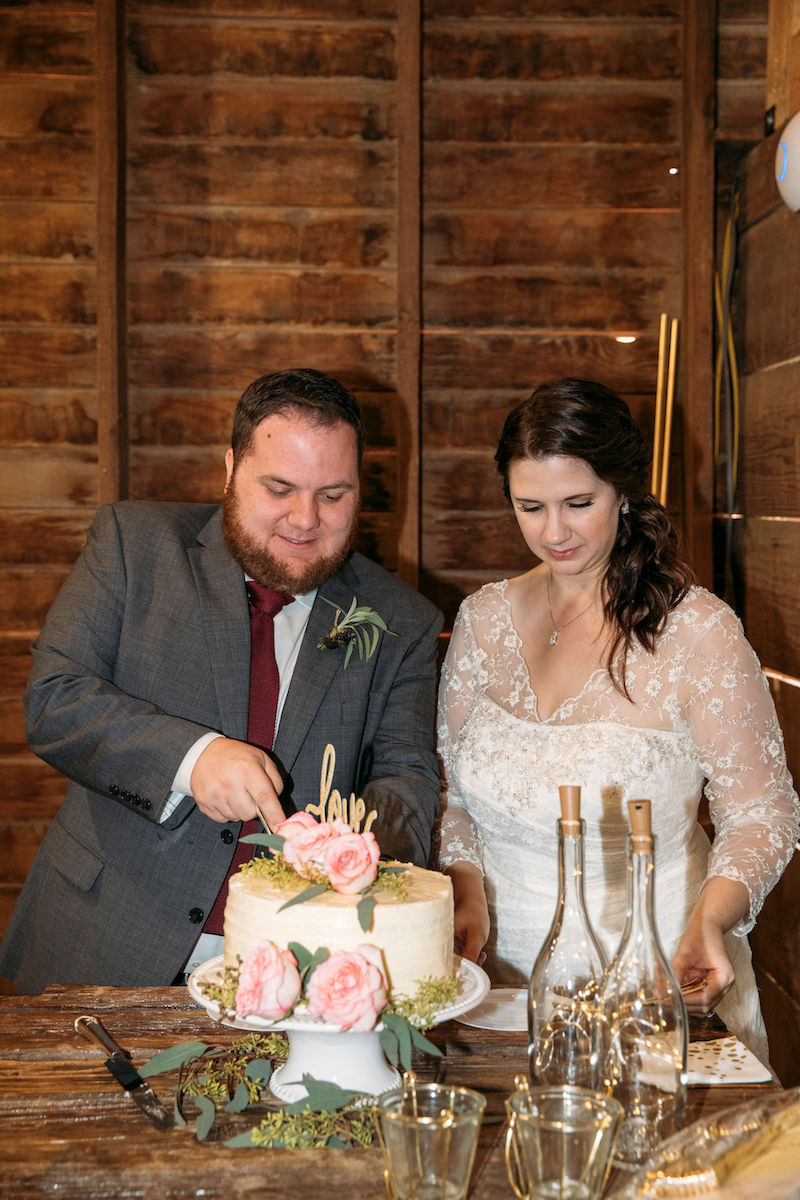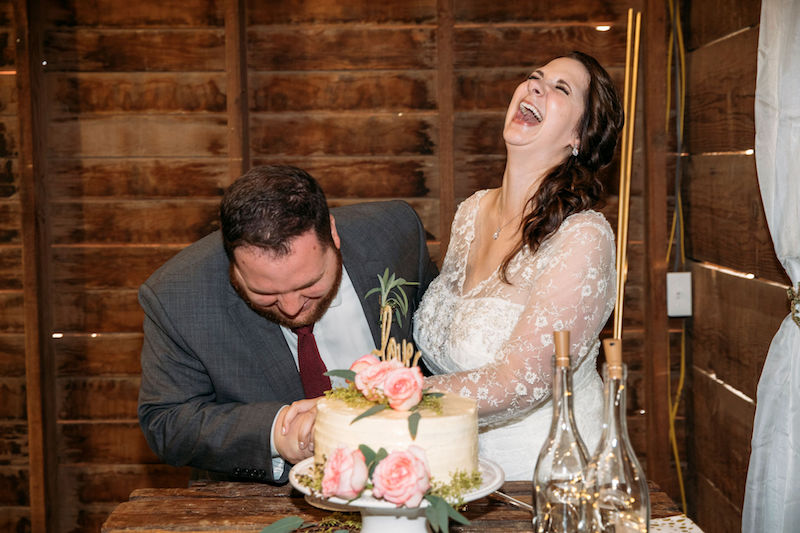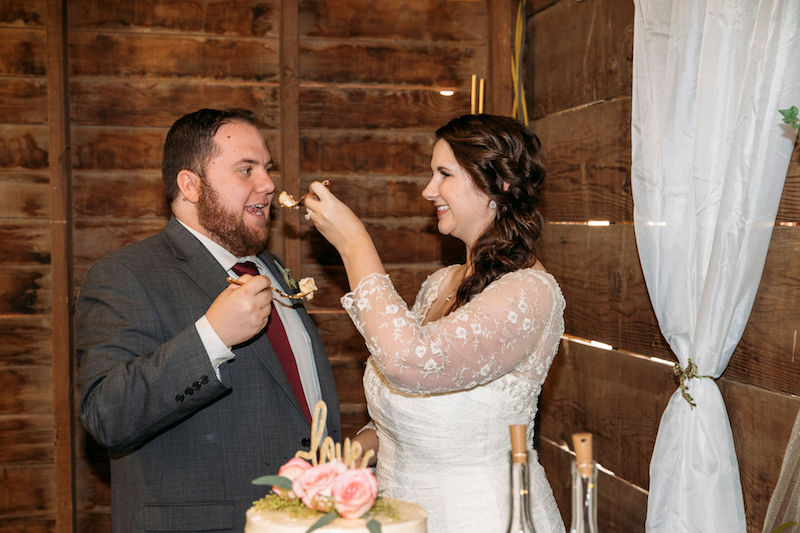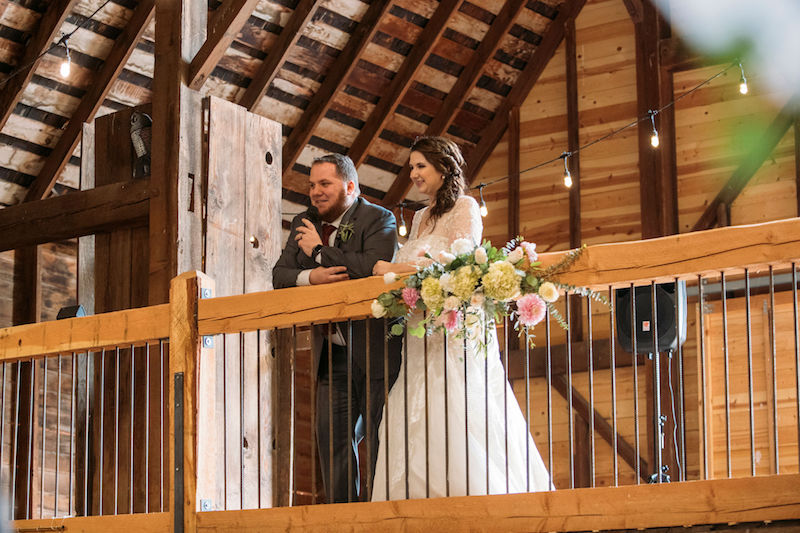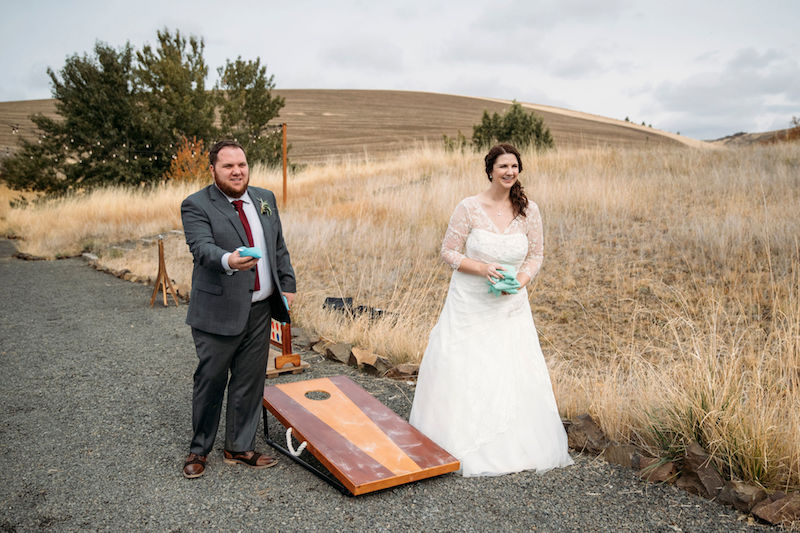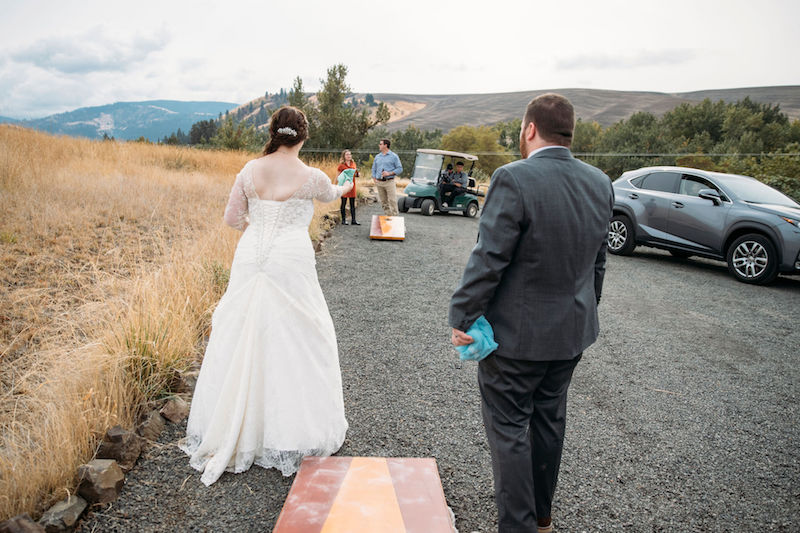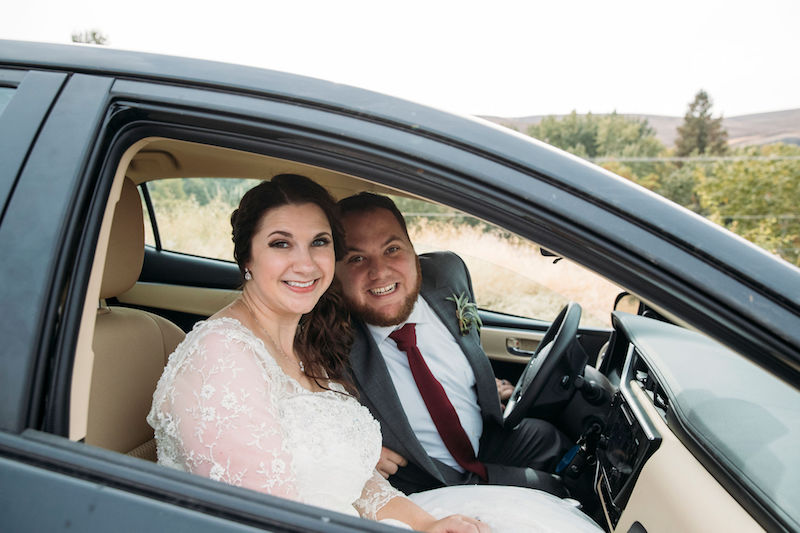 Vendor Credits
Venue: Red Star Barn
Photography: Melissa McFadden Photography
Wedding Planning: Magill Event Design
Florals: Petal Me Home Flowers
Catering: Walla Walla Bread Company
Reception Tables: Walla Walla Big Big Table Co. 
Wedding Dress: David's Bridal
Dress Alterations: Laila Bridal Studio
Hair and Makeup: True Salon & Spa
Find your own rustic wedding venues and vendors with Rustic Bride's venue and vendor guide.