[social_warfare]
Is it worth it to go into debt for your dream wedding? According to personal finance blogger Alli Rosenblum, the answer is a firm, "Nope."

That's why the 26-year-old from South Carolina has created a plan to save the $27,000 she estimates she'll need for her perfect wedding―all before her future fiance, Joe, even pops the question. And she's already halfway there.
Alli, who blogs at financiALLi focused and works as a customs and trade manager for a Fortune 500 company by day, has been saving casually for two years; approximately six to eight months ago, she ramped up her focus on her wedding budget.
"My goal right now is to save around $800 a month," says Alli. "Some months it is less and some months it is more, depending on what is going on."
As for her fiance, Joe, he's got some big financial goals of his own: paying off significant loans, while also saving to pay cash for an engagement ring for Alli—which the couple anticipates he will be giving to her by the end of 2018.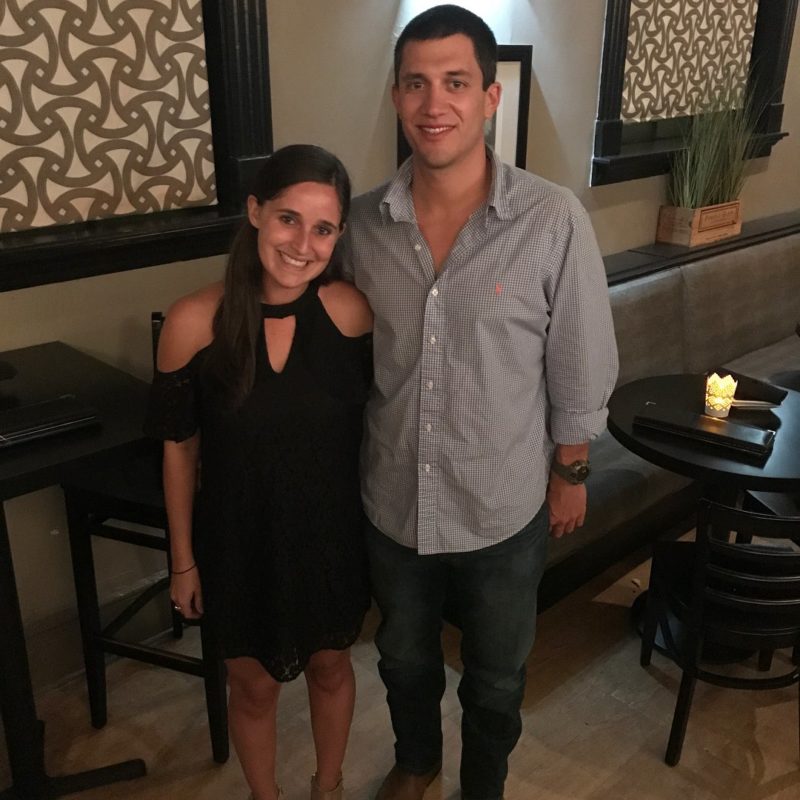 Setting the Budget
Doing her research and setting her priorities have both been key for Alli to determine just how much she needs to save to have her dream wedding. The couple estimates their eventual guest list will be around 150 to 200 people.
"I have spoken to people who have been married in my area to get a sense of what things cost," she says. "I have already priced out some photographers because that is important to me and an area where I am willing to spend more. I do not care about flowers, so I will probably only get bouquets, and that's it. I will probably make a lot of DIY decorations, and have a DJ instead of a band."
Not included in the budget are rehearsal dinner and honeymoon, though Alli has a plan to maximize her vacation dollars as well.
"I have been using a travel rewards credit card for years and am planning on using those travel rewards for my honeymoon," she says. "This way our honeymoon will be 'free.'"
Learn more about how one bride absolutely nailed gorgeous wedding flowers for only $700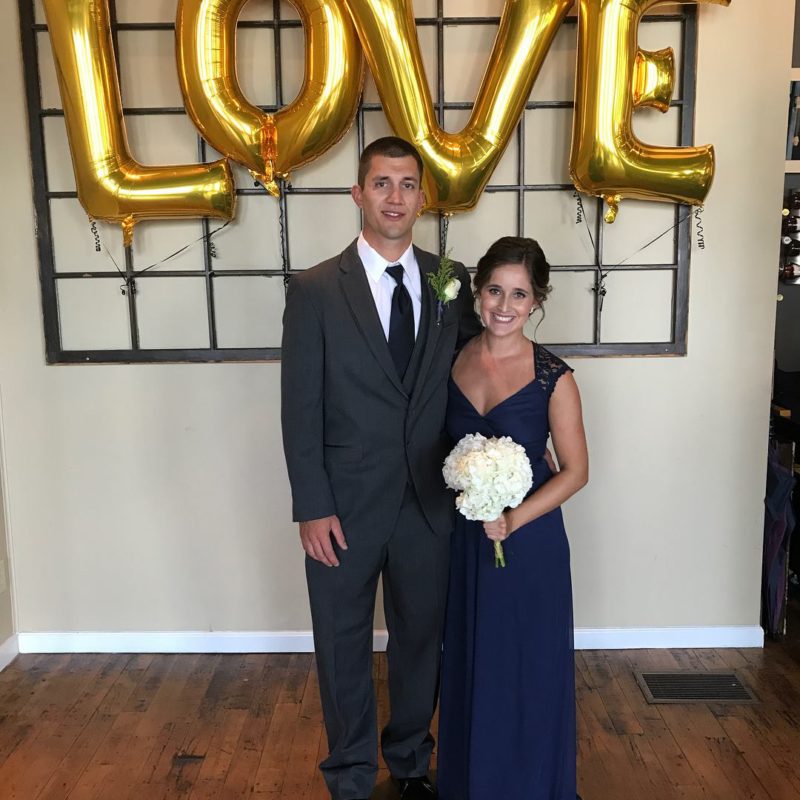 How She Does It
The main tool she uses to get it all done is Excel, with spreadsheets for both her monthly budget and her daily spending (yes, she tracks *every* dollar she spends!) She's also been experimenting with a paper budget, using worksheets provided by fellow blogger and friend Sami Womack from A Sunny Side Up Life.
"I became debt free in September 2017, so that has helped a lot. I have put a lot of focus on sticking to my budget," says Alli. "I track my spending so I can see if I need to make adjustments. I have significantly cut down on eating out and spontaneous spending, such as buying random things on Amazon."
Check out these popular wedding planner books to keep your wedding organized (for real)
Balancing Her Priorities
A wedding isn't the only piece of Alli's savings plan, either—she's also saving for her retirement, and has an emergency fund as well.
"My contributions to my 401k and Roth IRA are automatic, so I do not have to transfer the money and cannot use it for anything else," she says. "It is definitely hard to balance and takes work. It is not easy but if you create a budget, cut expenses, and live on less than you make, you can save for a wedding."
Read some of the very best wedding planning tips from the pros who have seen it all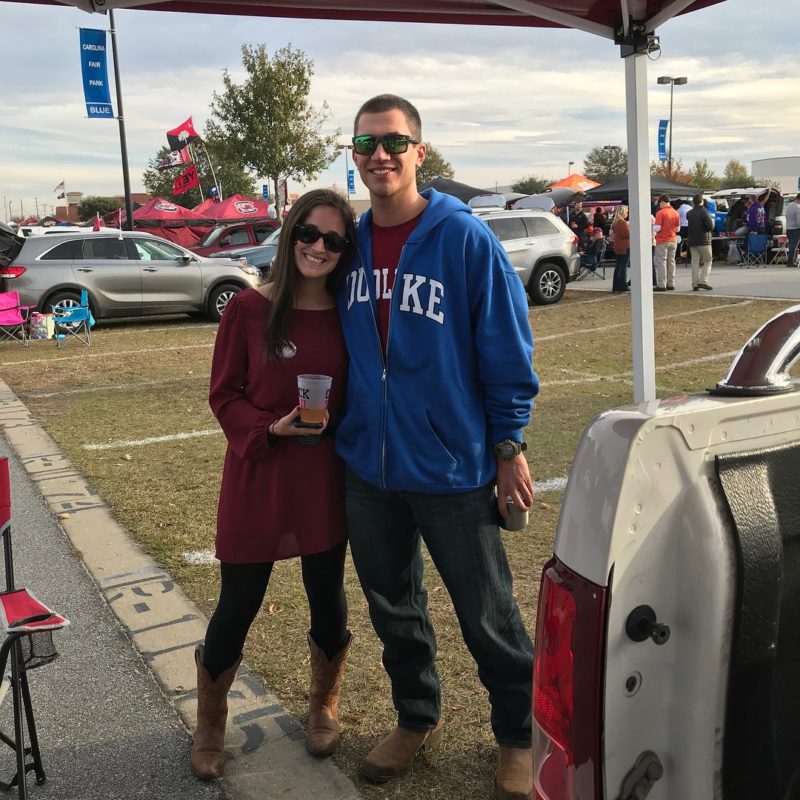 Her Advice for Other Brides
It's simple: Just get started.
"If you think one day you want to get married and you aren't sure if your parents are going to pay for it, you should start saving," says Alli. "There is no harm in saving extra money. If for some reason I did not get married, I could use this money for a house downpayment or a taxable investment account. And of course, your fiance can save as well. Ultimately, it will make your engagement a lot less stressful, and you can be really proud that you saved and paid for your wedding yourself."
Follow Alli online at financiALLI focused, and on Facebook, Instagram, Pinterest, and Twitter