[social_warfare]
Ceremony, reception, dresses, invitations, favors—when you're planning your wedding, the list of to-do's can go on seemingly forever. We've rounded up some helpful advice from some of the best wedding professionals (hint: they've got lots of experience) to help you stay focused on what's most important. Now that's one thing you can cross off your checklist.

"Remember that the most important part of any wedding is enjoying one another. Plans may go awry and things can get hectic, but never forget why you are doing this: You're marrying your best friend! Keeping that in mind can ensure you truly enjoy every moment, whether sweet or stressful."
Karen Hawkins
The Barn at Hawks Point
Anderson, Indiana
"ASK QUESTIONS. We are all about informing our brides on the best tips and tricks to making their wedding day absolutely seamless. We've been in the business for eight years—chances are that if you have a wedding planning question, we've got your answer and a pamphlet to go with it. 😉  We find that couples who ask even the most detailed questions have a much less stressful wedding day—and that's exactly what we are trying to create for you as the 'wedding venue experts.'"
Brianna Yates
The SPRINGS Event Venues
Throughout Texas and Oklahoma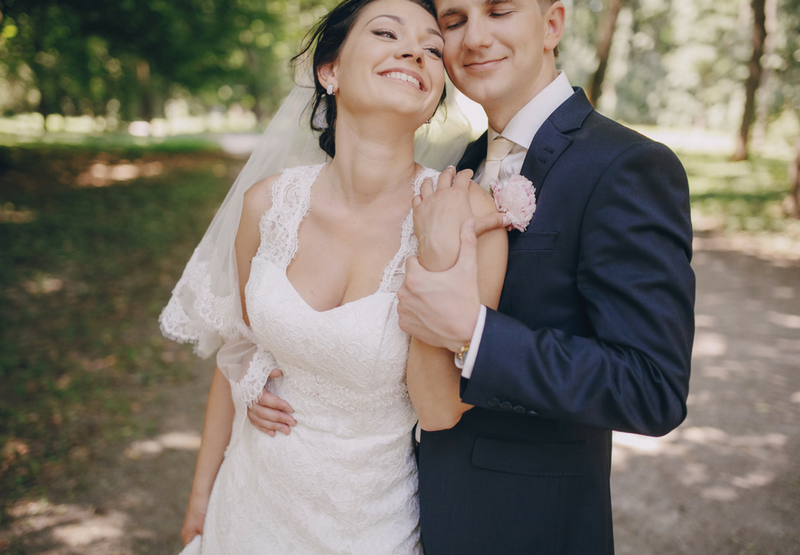 "Delegate all responsibilities for the day of the wedding so that you don't need to do anything but enjoy the day."
Cindy Blodgett
Blodgett Wedding Barn
Schoolcraft, Michigan
"My best advice for engaged couples is to enjoy engaged life. For many couples I work with, it seems as soon as the engagement happens, they immediately start planning their wedding. While there are definitely things that need to be booked well in advance, don't forget to slow down and just enjoy being engaged as well! Remember, your wedding is a celebration of YOUR love. It's easy to get wrapped up in advice from family, friends, and even wedding professionals when you're engaged and planning your own wedding. Remember that this day is for YOU as a couple and it's basically the one time in your life that at the end of the day whatever YOU want is what should happen. Make sure that everything you're planning showcases your personalities as individuals and a couple."
Rachel Kendall
Rachel Kendall Events
Woodbine, Maryland
"RELAX! Try not to get too caught up in trying to recreate everything that you've seen on Pinterest. We all love the ideas that we see there, but try to remember what the day is truly about … you and your significant other committing to each other for a lifetime ahead. Take the time to enjoy your family and guests. Choose a reputable venue and vendors that you can trust to do their job and then let them do it. Accept their guidance; they've done this a few times before! Try to slow down and enjoy the little moments of your incredibly special day, because it will pass more quickly than you could have ever imagined."
Martha Salem-Leasca
Salem Cross Inn
West Brookfield, Massachusetts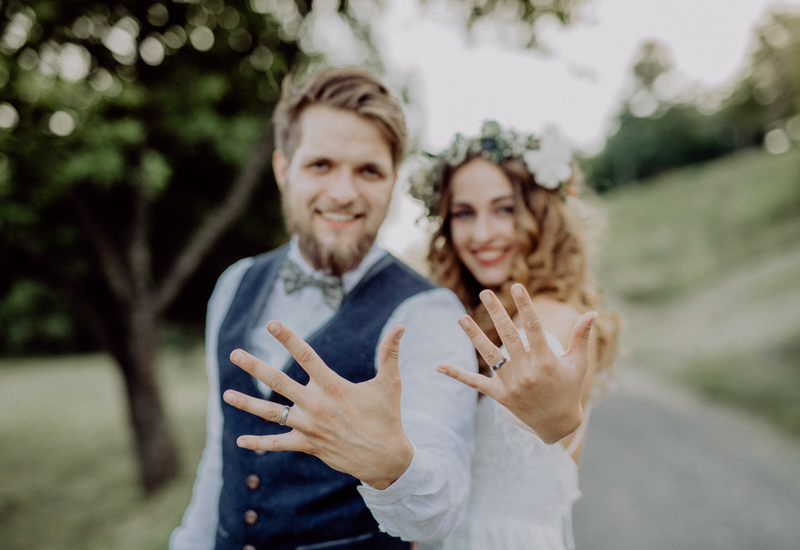 "You shouldn't have to be stressed while planning your wedding. It is supposed to be a time of happiness and excitement! Go with a venue and vendors that are personable, that you trust, that have good reviews and that will help take as much stress away as possible."
Angela Berry
Berry Acres
Odessa, Missouri
We reviewed some of the most popular wedding planning books to help you get—and keep—your wedding planning organized
"Have a trusted day of coordinator help pull together all of the months of planning. This allows the you to enjoy the day and not get caught up in vendor details or any last-minute issues that might arise."
Shawna Reindhart
Barn at Zyntango Farm
Whitestown, Indiana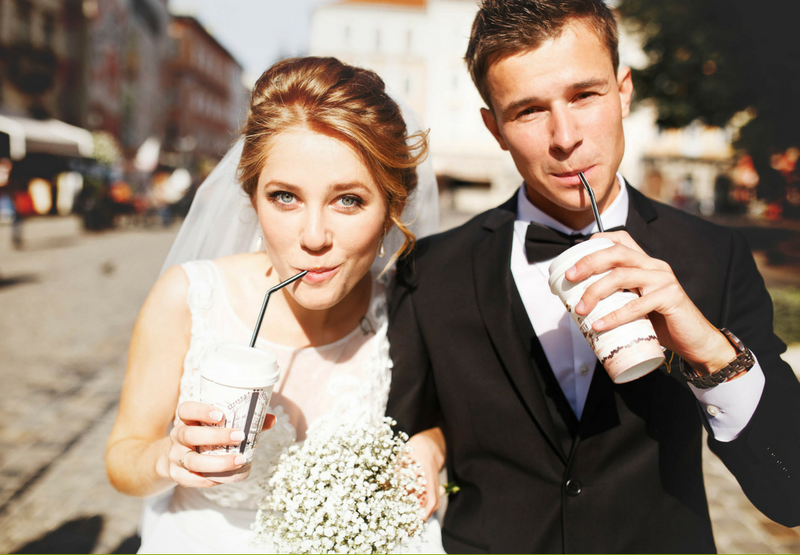 "Stay organized and keep ahead of schedule as much as possible. The more you have done the day of your wedding and before deadlines leading up to your wedding, the happier you, your fiancé, and your friends and family will be and the more you'll all enjoy the weekend. This is a happy time for all of you! Don't let the stress of putting together favors at the last-minute cloud the big picture and the reason you're here. The more you can do before your deadlines and your arrival, the better!"
Melissa Kowalinski
Christmas Farm Inn & Spa
Jackson, New Hampshire
"Be flexible, have a plan and a budget in place and be unique don't let traditions hold you from what you really want—and make sure to communicate your thoughts!"
Patrick Riedlinger
Shenandoah Mill
Gilbert, Arizona
"Start early on vendor selection, and get that out of the way. Also, don't let the little micro-stuff stress you out. Perfection will make you crazy, and it is the little 'unique' mishaps that happen that will make memories. The brides that focus more on the marriage and less on the wedding, tend to be the ones who are most happy on their wedding day. Don't be afraid to reach out to staff at your venue during your planning, and your vendors, to help alleviate your stress!"
Annie Yeager
The Barn at Madison
Madison, Pennsylvania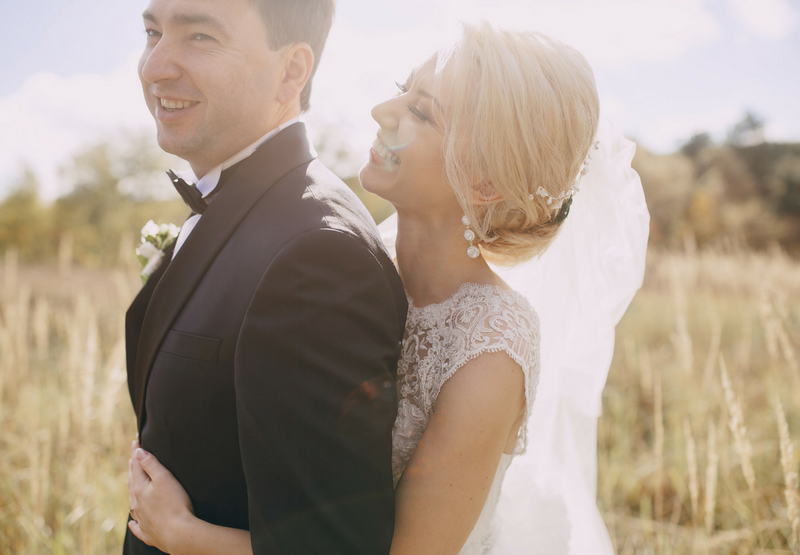 "As a wedding planner, my best advice to engaged couples is to take a deep breath! Now that we have that under control, the number one, first thing to decide is budget and approximate number of guest. The rest of your decisions will be based off these two sacred numbers. Once you have these, you are golden and ready to divy your budget to your needs and then wants. Then it's time to make a timeline. This will keep you on track, keep your nerves at bay, and help you know when money is due. 'What in the world do I put on a timeline,' you ask? There are plenty of wedding planning timelines on Pinterest! So pick which one best fits your style and needs."
Shawna Mann
As You Wish Event and Wedding Planner
Jonesboro, Arkansas
Your very first step in wedding planning: Head to Rustic Bride's venue and vendor guide to find the pros who can make your dream rustic wedding day happen.