[social_warfare]
The Cedar Crest Lodge in Pleasanton, Kansas is a SHOW. STOPPER.

First, there's the grounds: 100 acres featuring walking trails and 16,000 square feet of garden space (including a cutting garden providing fresh-cut flowers). Then, there's the food: Meals are made with the freshest produce possible, much of which is harvested directly from the organic gardens on site (no guests complaining about wedding food here). And then, there are a number of awesome wedding options for couples: You can choose from locations ranging from the expansive lawn with views for miles to the 100-year-old pecan grove (OMG, yes), as well as packages that can accommodate small, intimate celebrations all the way up to 125 guests.
Oh, and it's even been certified as an Official National Wildlife Habitat. Seriously, could it possibly sound more idyllic?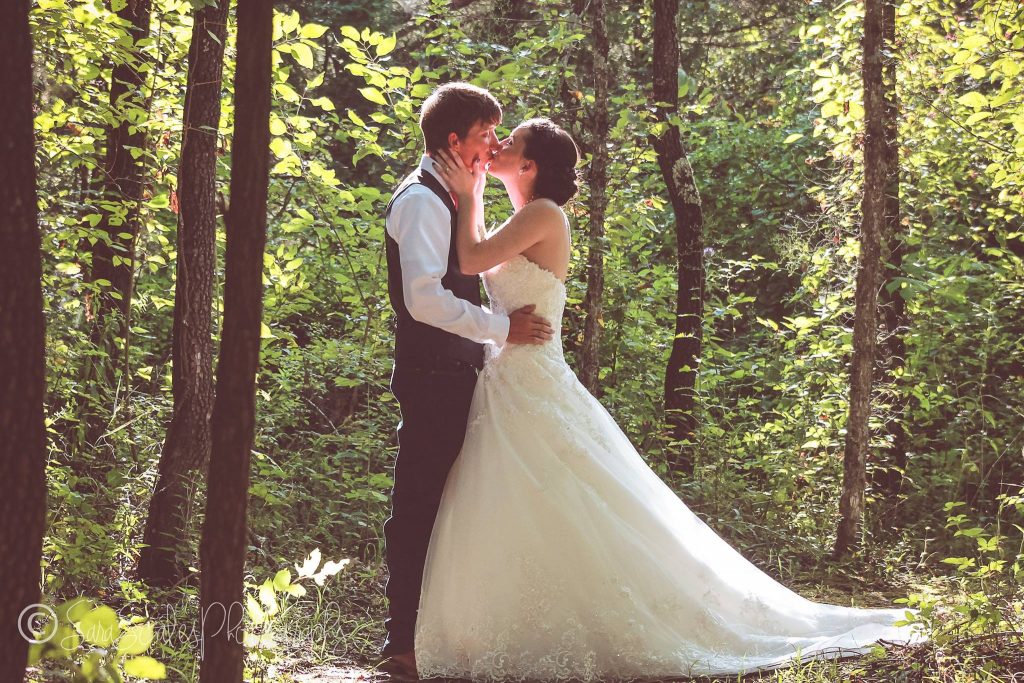 Photo credit: Sara Scales Photography
Read on to learn more about this stunner from Laura Cunningham, who in 2000 purchased the property, originally built in 1984, with her husband, Matt.
What is your capacity?
125.
Do you offer a ceremony location?
Our main ceremony site is atop a hill with a magnificent view overlooking rolling hills and trees. The main reception site is located on the west side of the property and showcases brilliant sunset views.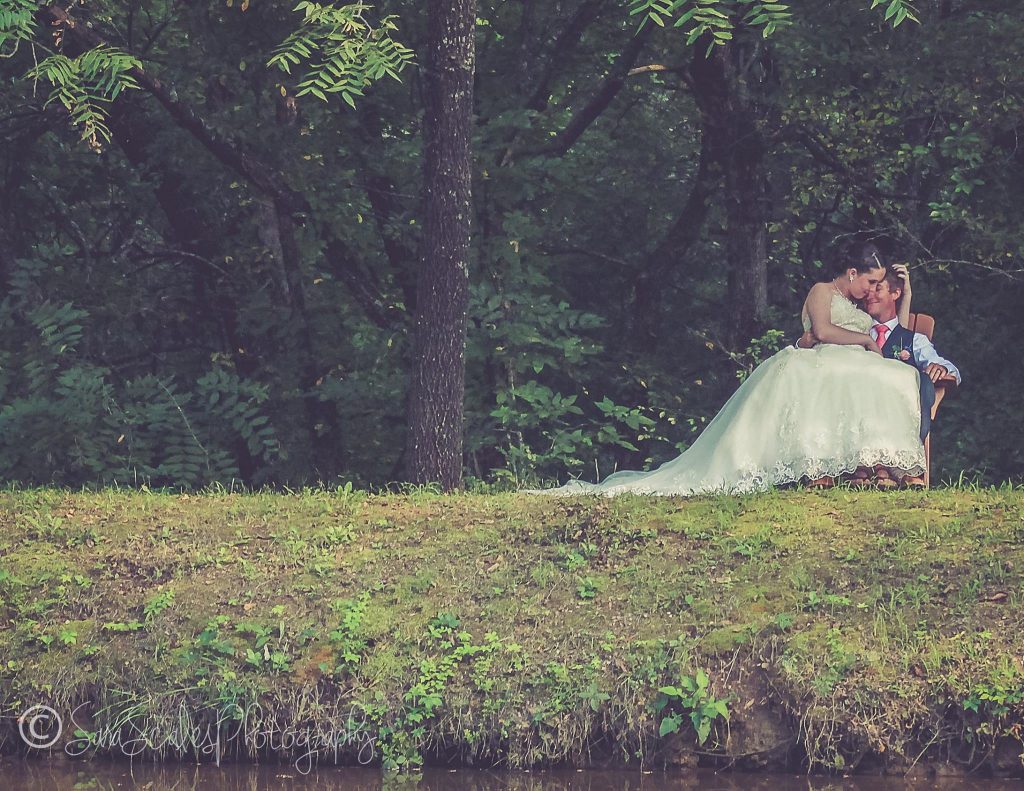 Photo credit: Sara Scales Photography
If you are planning an elopement, the small number of guests allows for more intimate locations, such as a warmly lit fireplace or small garden.
What is included in your wedding packages?
*Use of Cedar Crest Lodge from 11 am to 11 pm the day of the wedding
*Dinner for all guests (see menu)
*Tables, white wooden padded chairs, china plates, white cloth napkins and tablecloths, cups, and flatware
*Twelve rooms for overnight guests. The number of nights depends on package selected.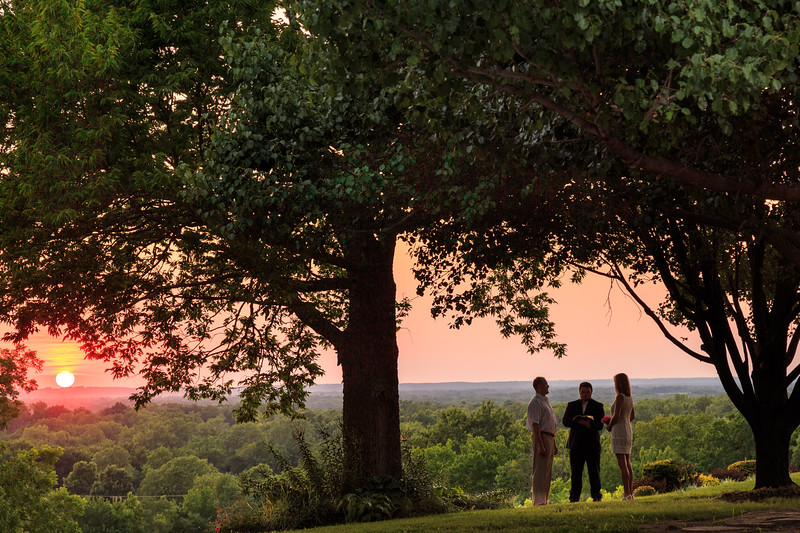 Photo credit: Jumping Rocks Photography
What makes your venue special?
We care. When you choose Cedar Crest Lodge for a wedding venue, you are also choosing each and every employee who works non-stop to make your day as special as it can be. Our service is outstanding, the setting inspirational, and the food amazing!
What is your favorite moment from one of your weddings?
I LOVED the couple who set up a "sweets" table at their reception which included their wedding cake, candy, and special cookies. The bride and groom stood behind it with their nieces and nephews laughing and holding hands celebrating the moment. The sunset was beautiful as their mariachi band played in the background.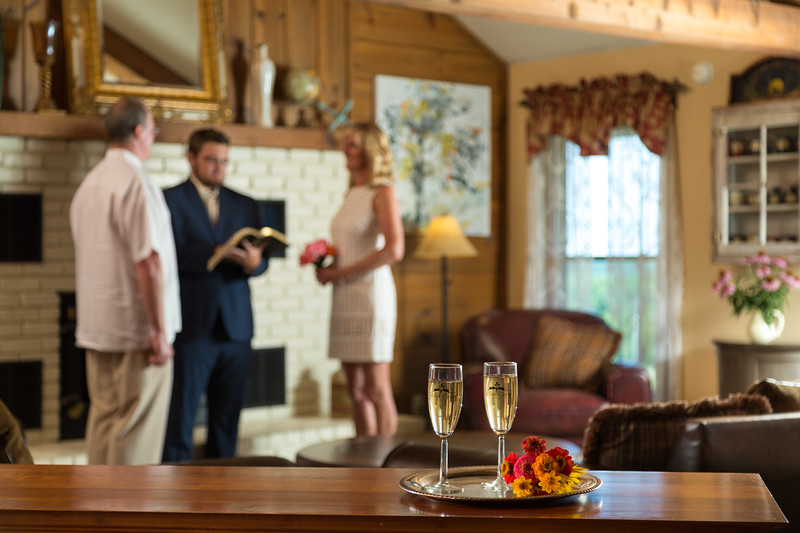 Photo credit: Jumping Rocks Photography
What is your best advice for couples planning their weddings?
Ask LOTS of questions and don't assume anything! We find the more detail that is worked out in advance, the smoother the day goes.
Are there any vendors you would recommend to couples planning a wedding at your venue?
Yes, we can provide you with details during your visit.
Top photo credit: Jumping Rocks Photography
Learn more about weddings at the Cedar Crest Lodge.