When bride and groom Allie and Owen were getting married, there was only one spot that would do for their celebration: Rangeley, Maine.
For Allie, who was raised in Rangeley, her love for the area extends as far back as she can remember. "As a child, I grew up on Saddleback Mountain," she says. "Whether it was skiing, teaching, hiking, or even high school prom, a lot of memories happened there. After Owen and I met, we spent a lot of time together in Rangeley, hiking, hunting, and my favorite, exploring Saddleback together."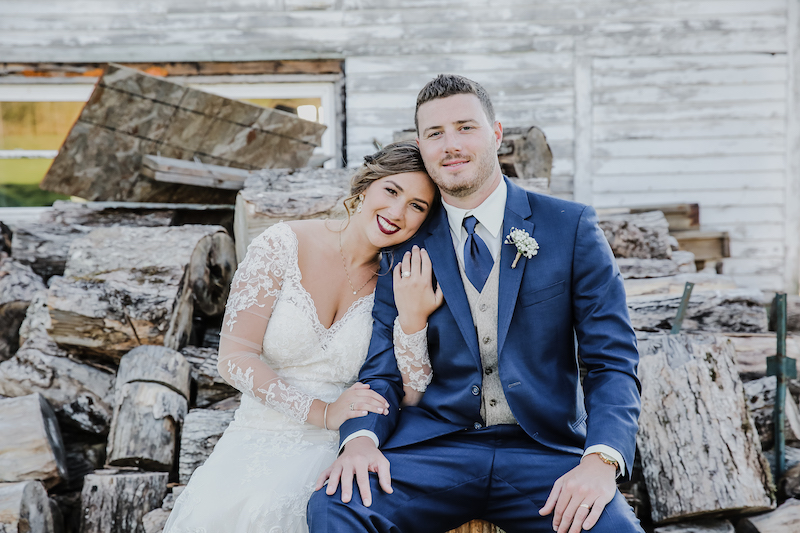 But it was another shared love—basketball—that first brought this adorable couple together, but strictly as friends, at first.
"We first met when were both students at The University of Maine, Orono. I was a member of my school's intramural basketball team, and was unable to play in the championship game because I recently had surgery," says Allie. "I was there cheering my team on, and Owen was in charge of running the clock. We spent the whole game getting to know each other and talking about life. I knew then we had a special connection, but it wasn't until a few years later that we went on our first date."
After three and a half years as a couple, they were ready to take the next step—starting with an epic, mountaintop proposal by Owen, with help from a few friends.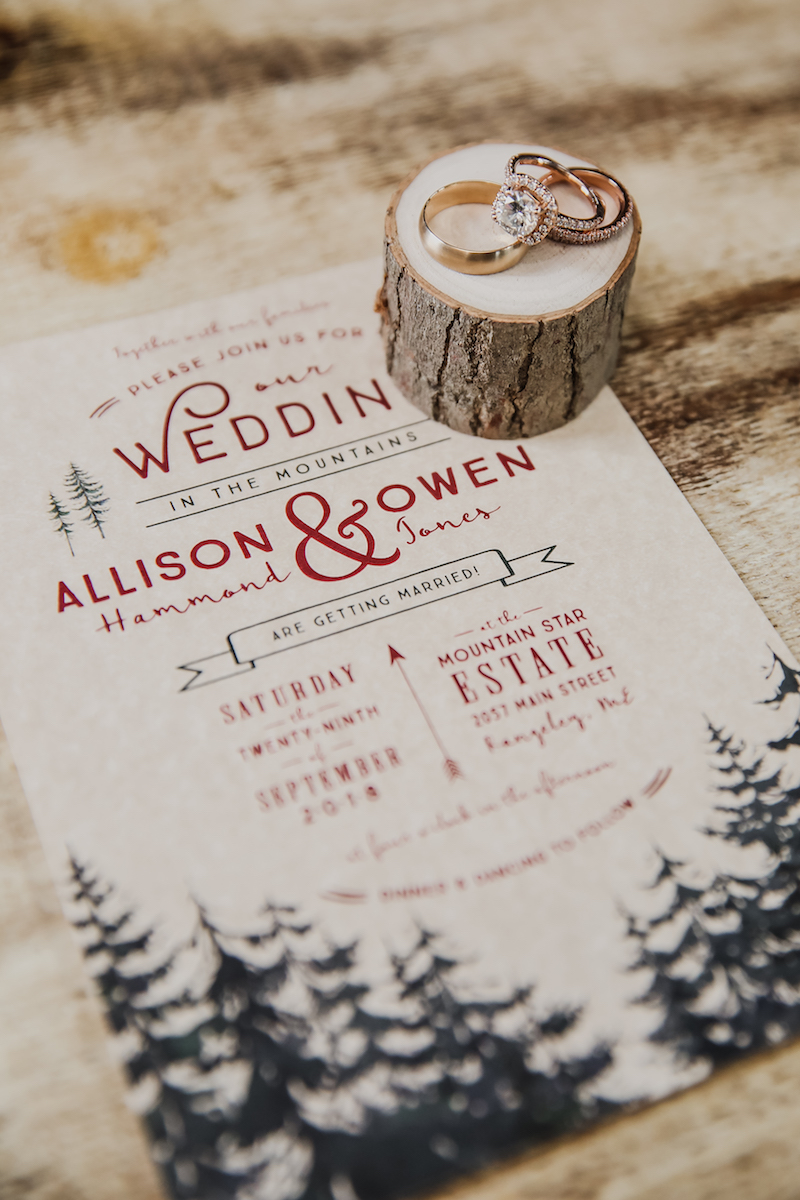 "The morning of the engagement, Owen and his best friend, Bryan, climbed Saddleback Mountain to set everything up," says Allie. "Later that day, I went on a hike there with my best friend, Kim (who is married to Bryan). When Kim and I reached the top, I saw a blanket, note, and bottle of wine. Owen came down from the ski patrol shack he had been hiding behind and proposed. I could get barely get a "Yes" in with all of the happy tears, and I almost pushed Owen down the mountain in excitement."
With a start like that, it's no surprise the wedding day itself was equally amazing, too. The custom-designed barn at Mountain Star Estate in Rangeley provided the perfect backdrop for the couple's special day, with photography provided by Ashley Dorso of Silverbell Photography.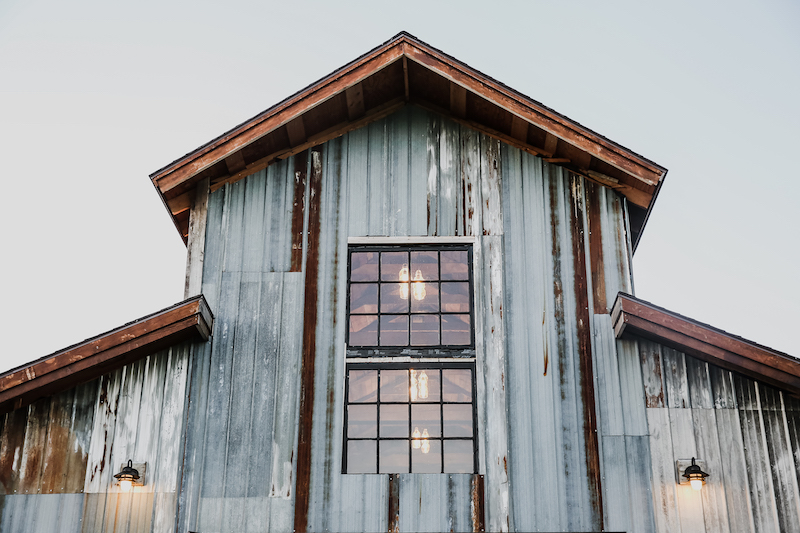 Woven throughout the day were the talents of the couple's family and friends. The cupcakes were provided by a woman Allie babysat as a child, while Allie's high school friend, Meghan, did the bride's wedding day hair.
At the ceremony, Allie's high school music teacher sang as her parents walked her down the aisle; another special musical moment came when Allie's brother surprised the couple by performing a song. Helping the couple say their vows was Allie's aunt, who performed the ceremony (which the couple wrote entirely themselves).
At the reception, the couple gave a nod to their special love for the area, replacing table numbers with some of their favorite destinations around Rangeley. And a HUGE hit among guests were the couple's his and hers kegs (Citizen Cider in Allie's, and Samuel Adams Oktoberfest in Owen's).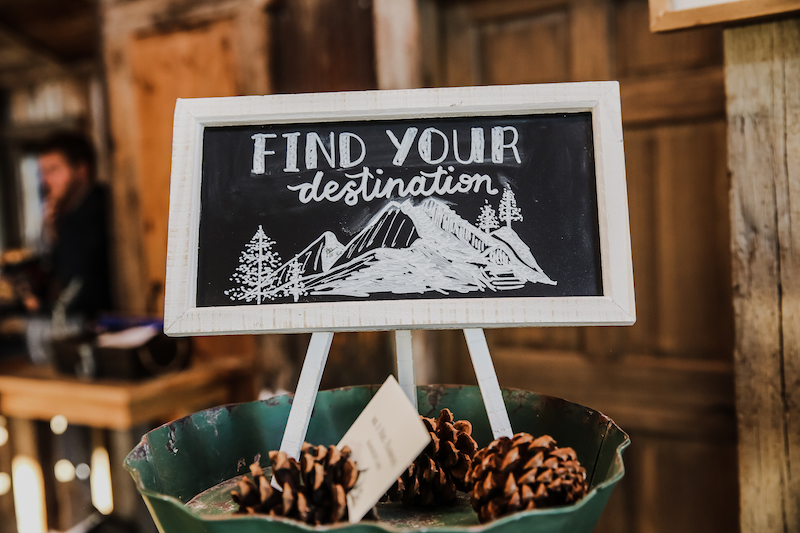 "For us, the small moments were the most memorable moments," says Allie. "We were so excited to have so many of the people we love in the same place at the same time. It was nothing short of perfect."
Allie and Owen, thanks so much for sharing your special day!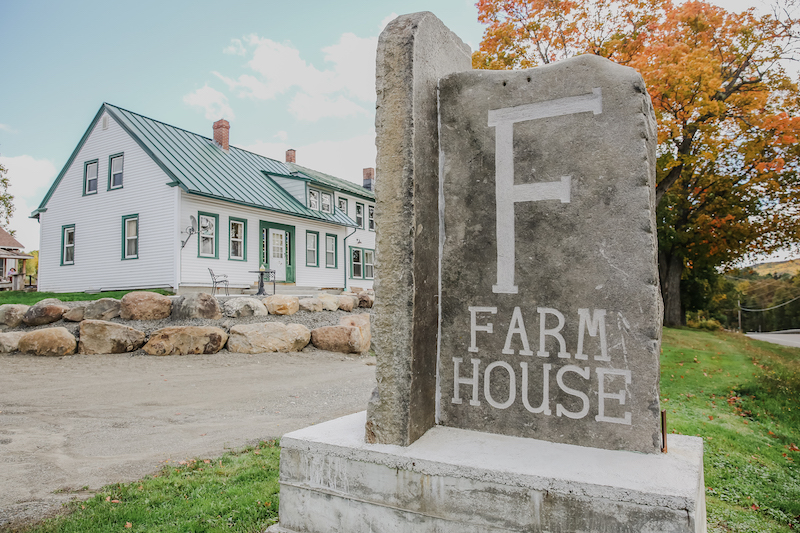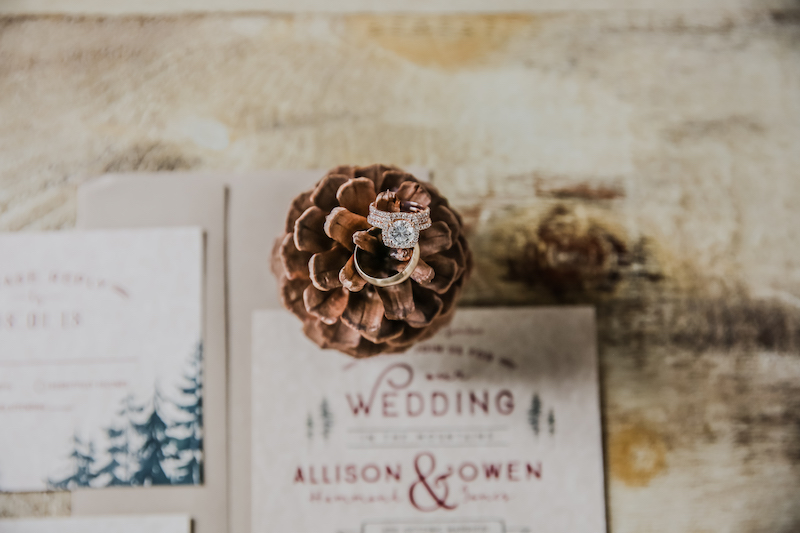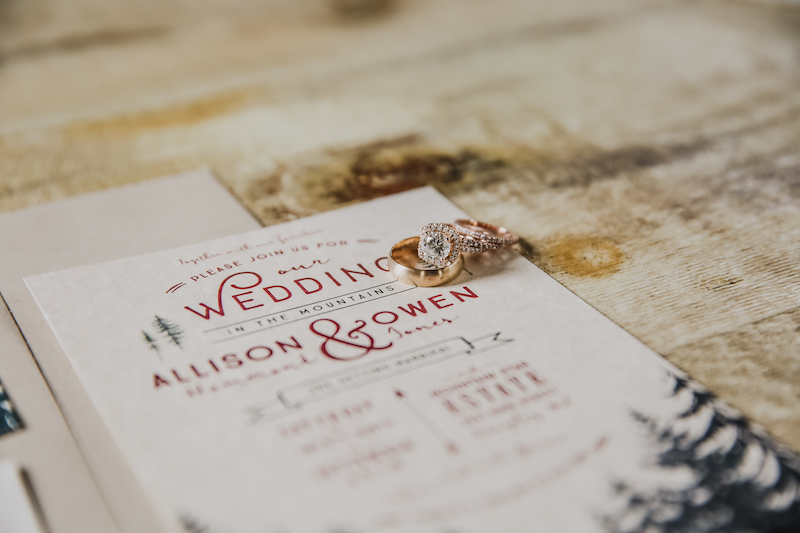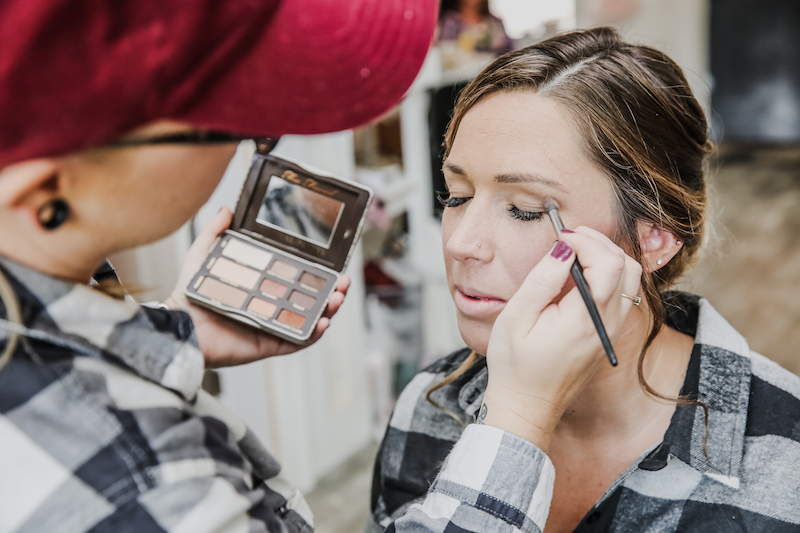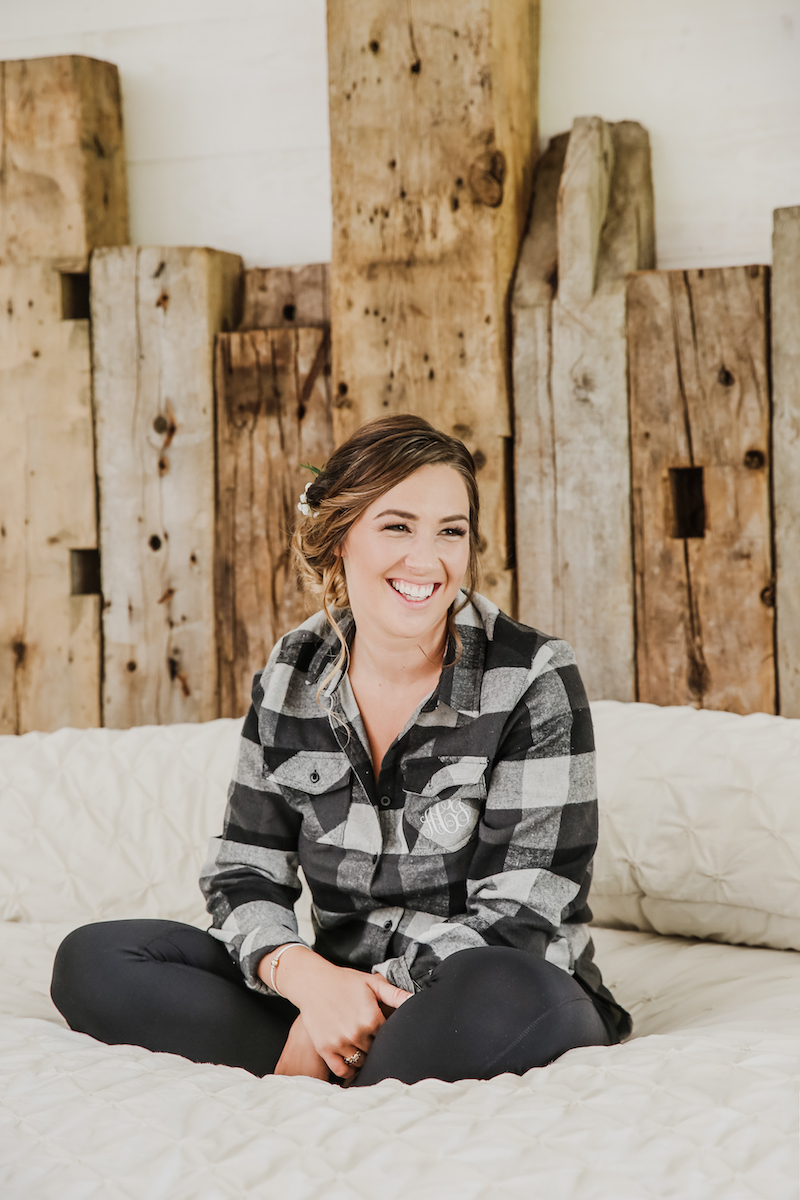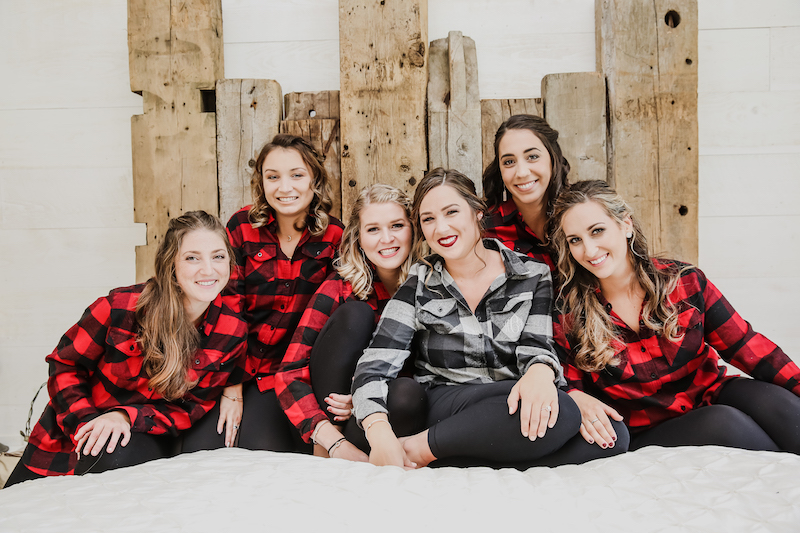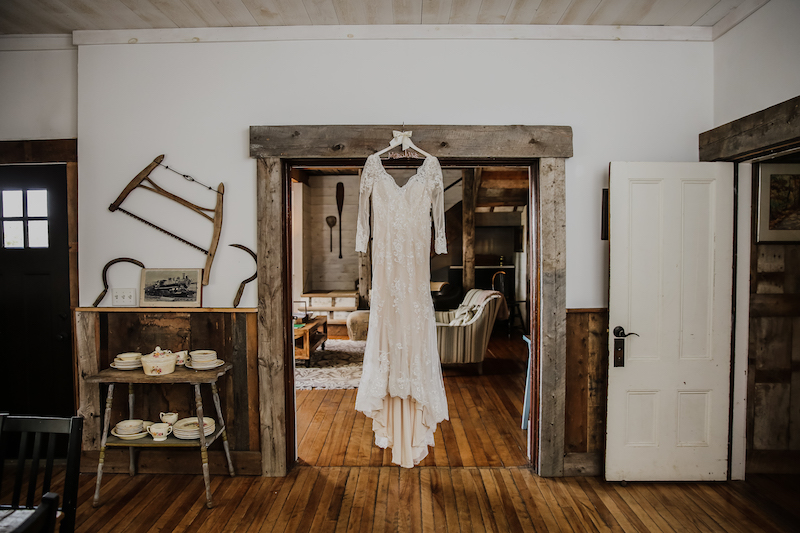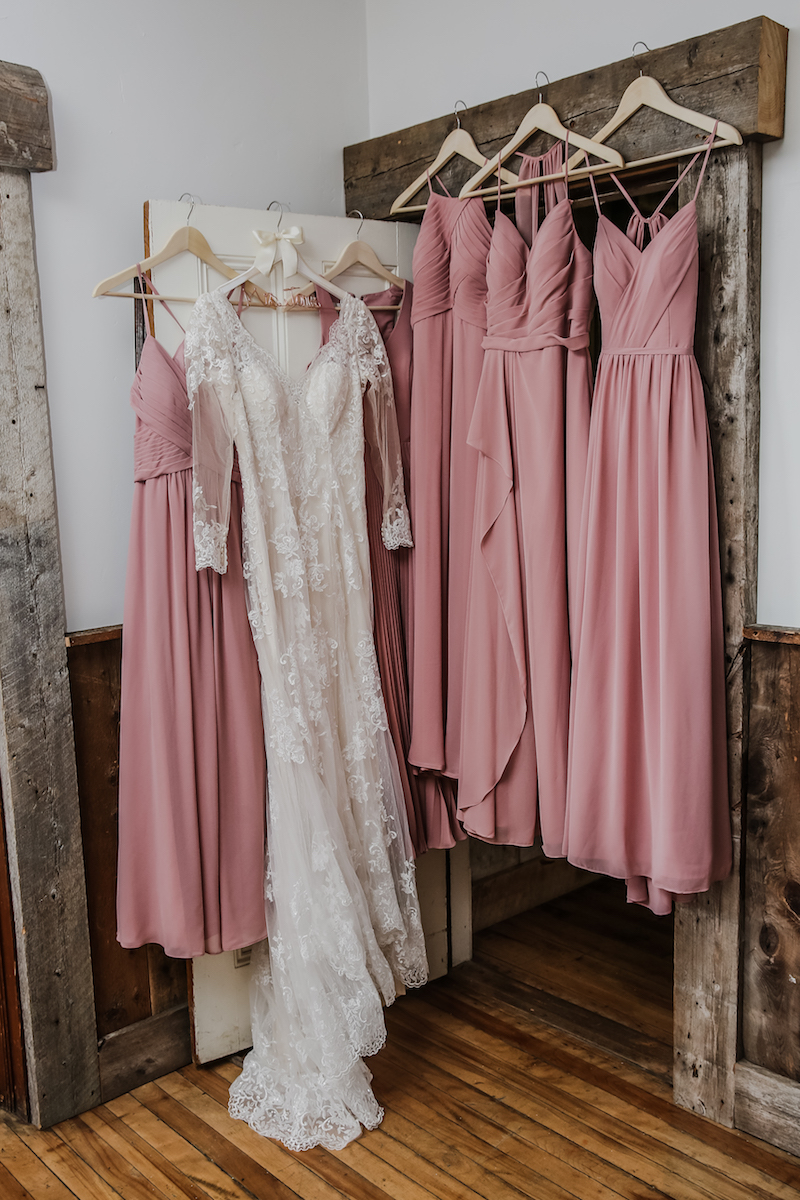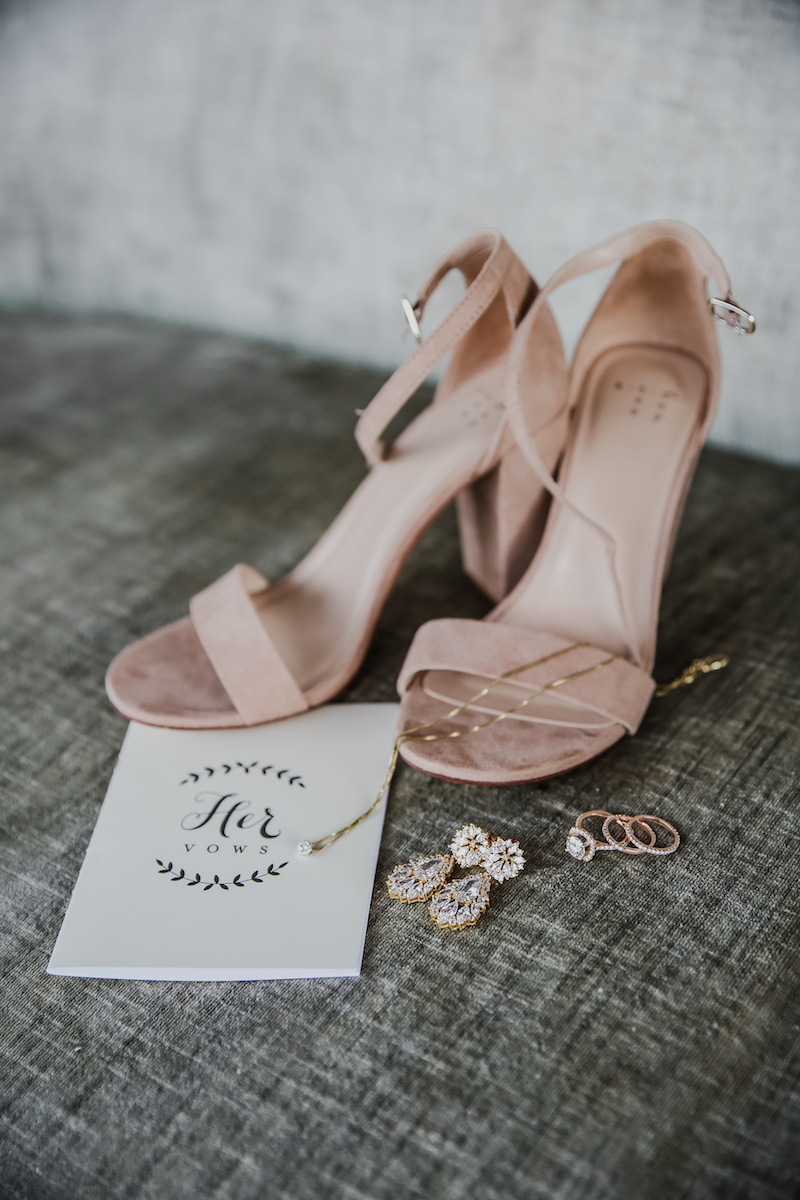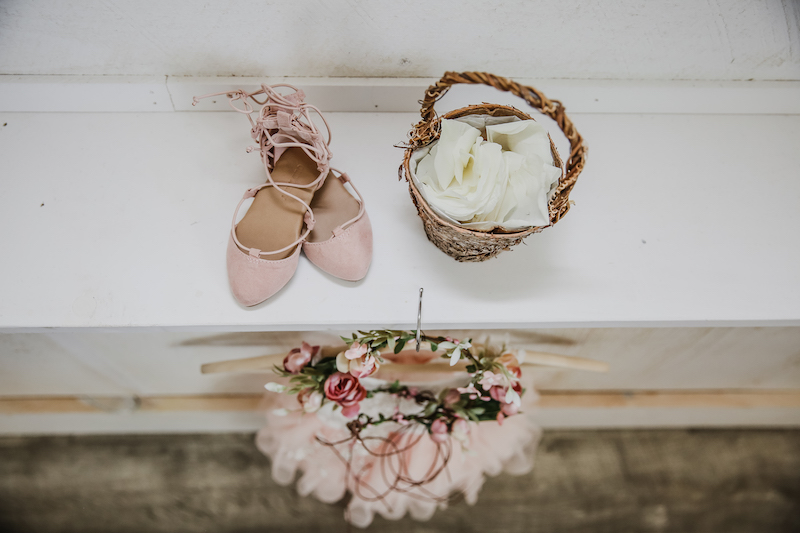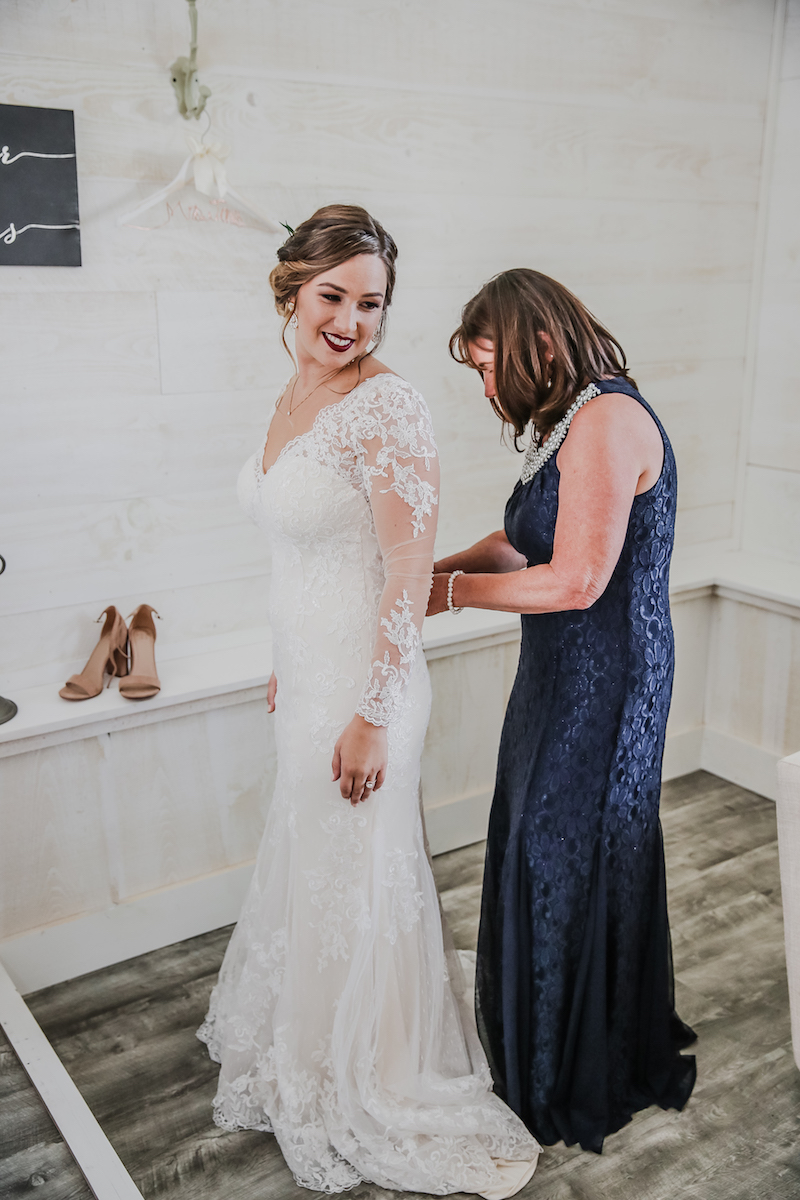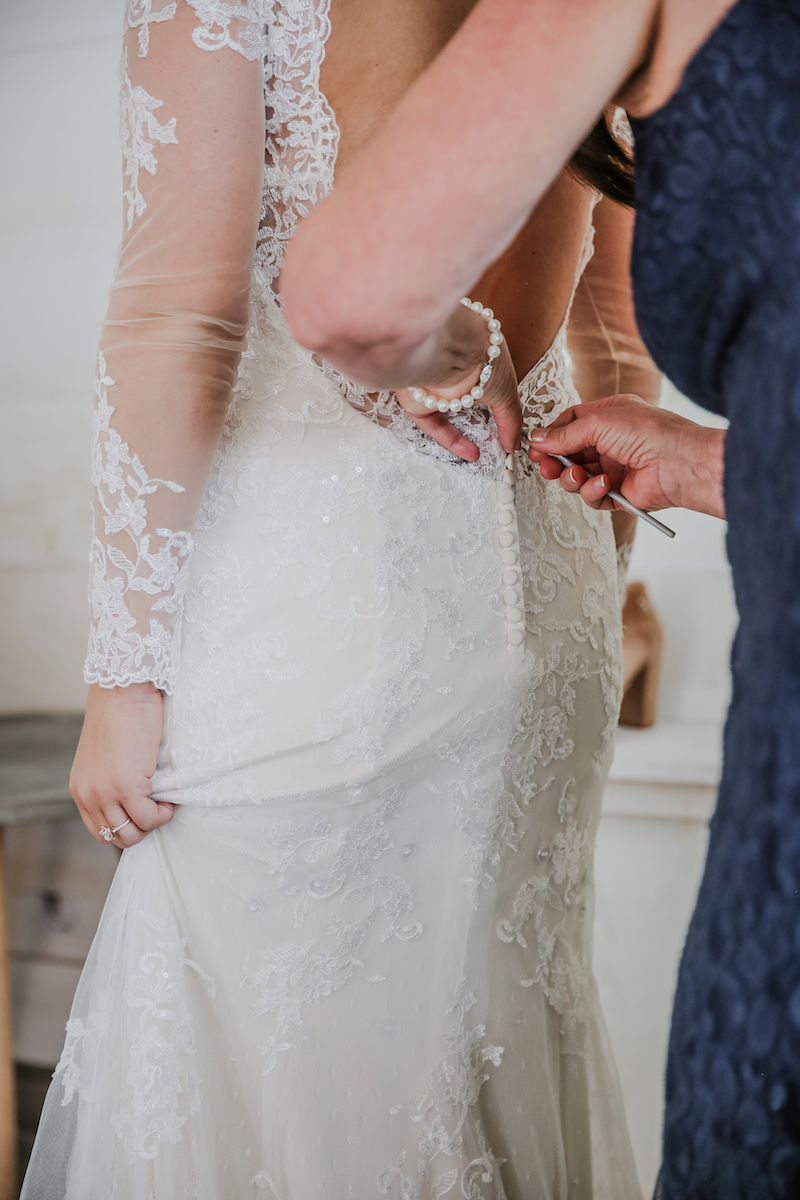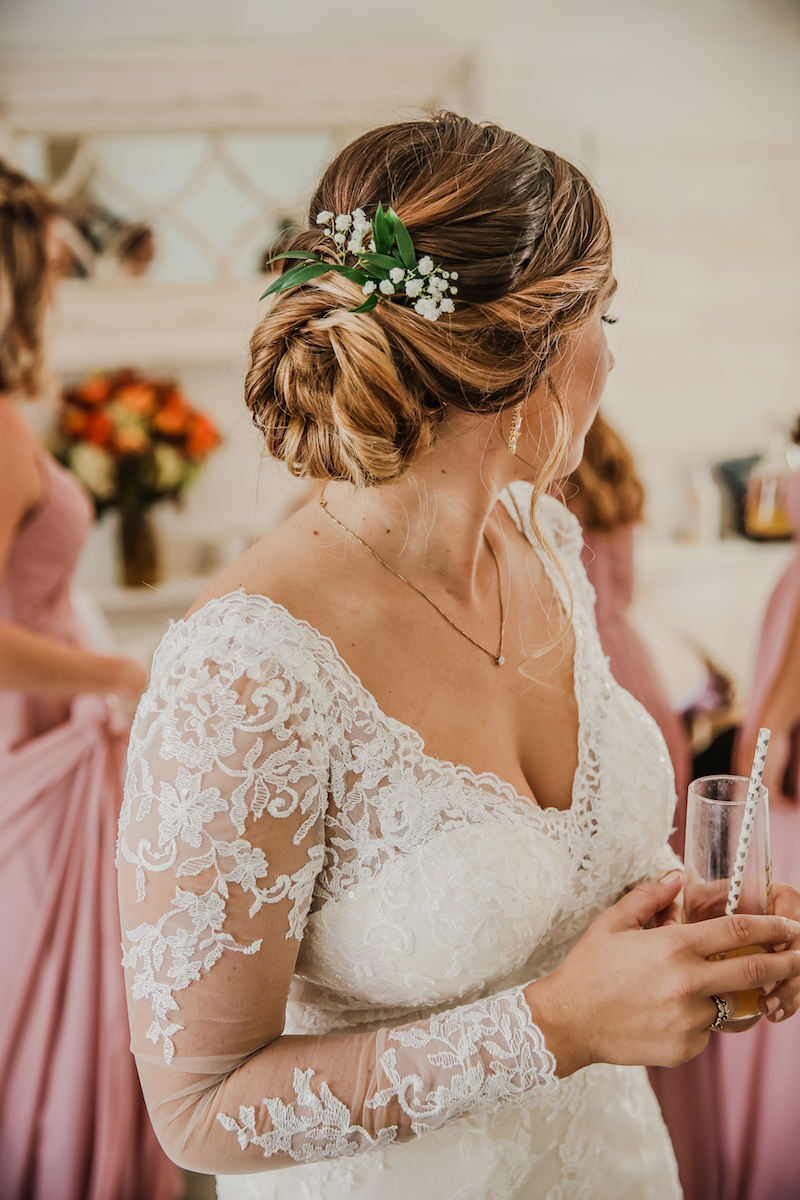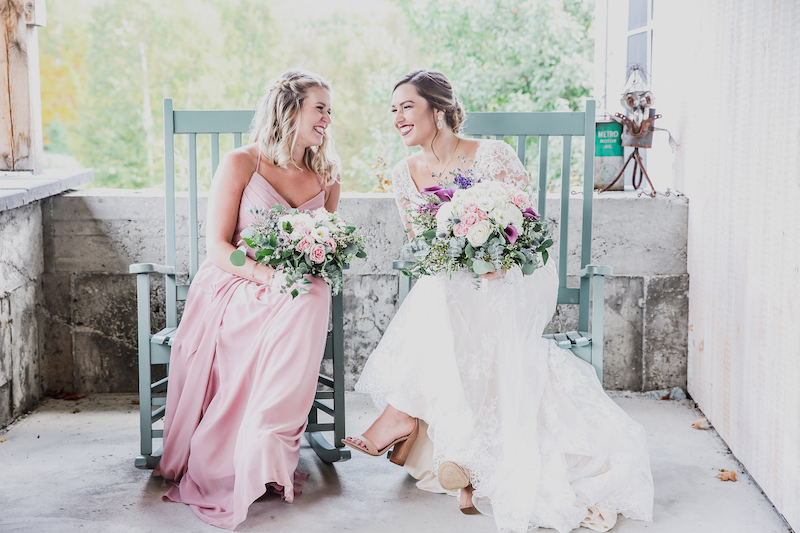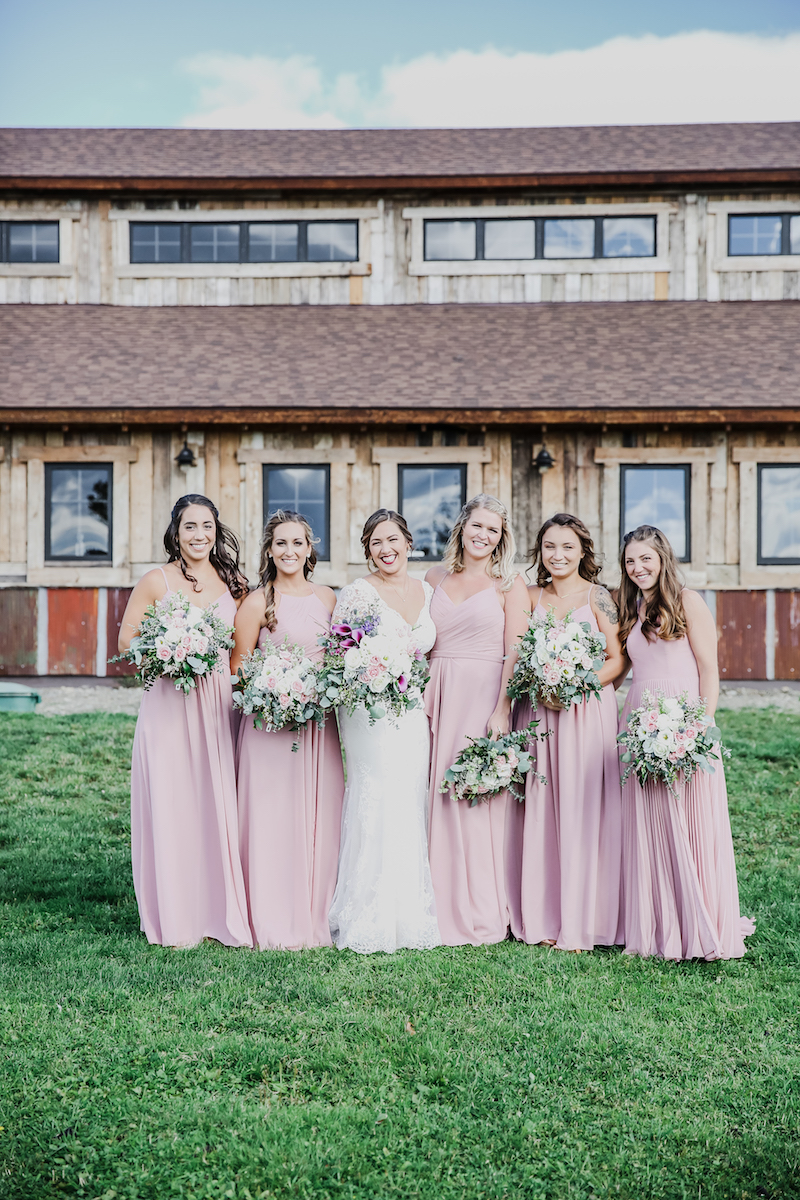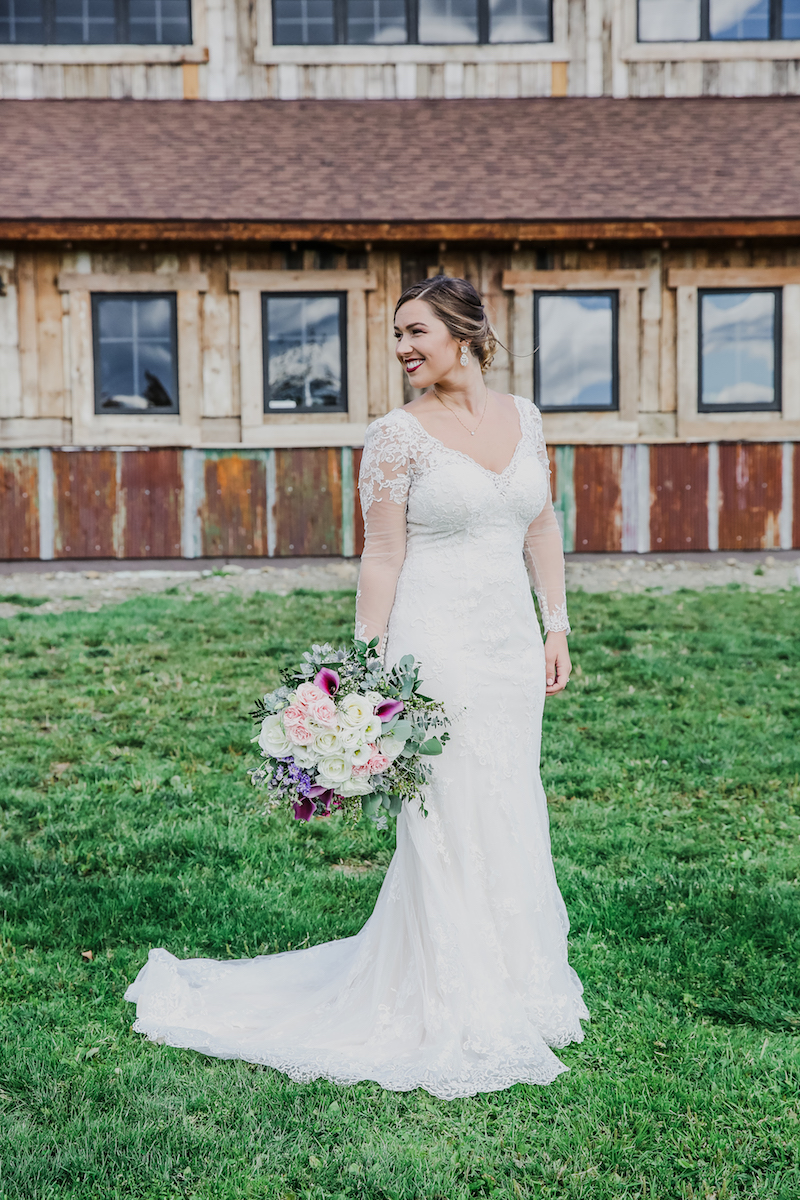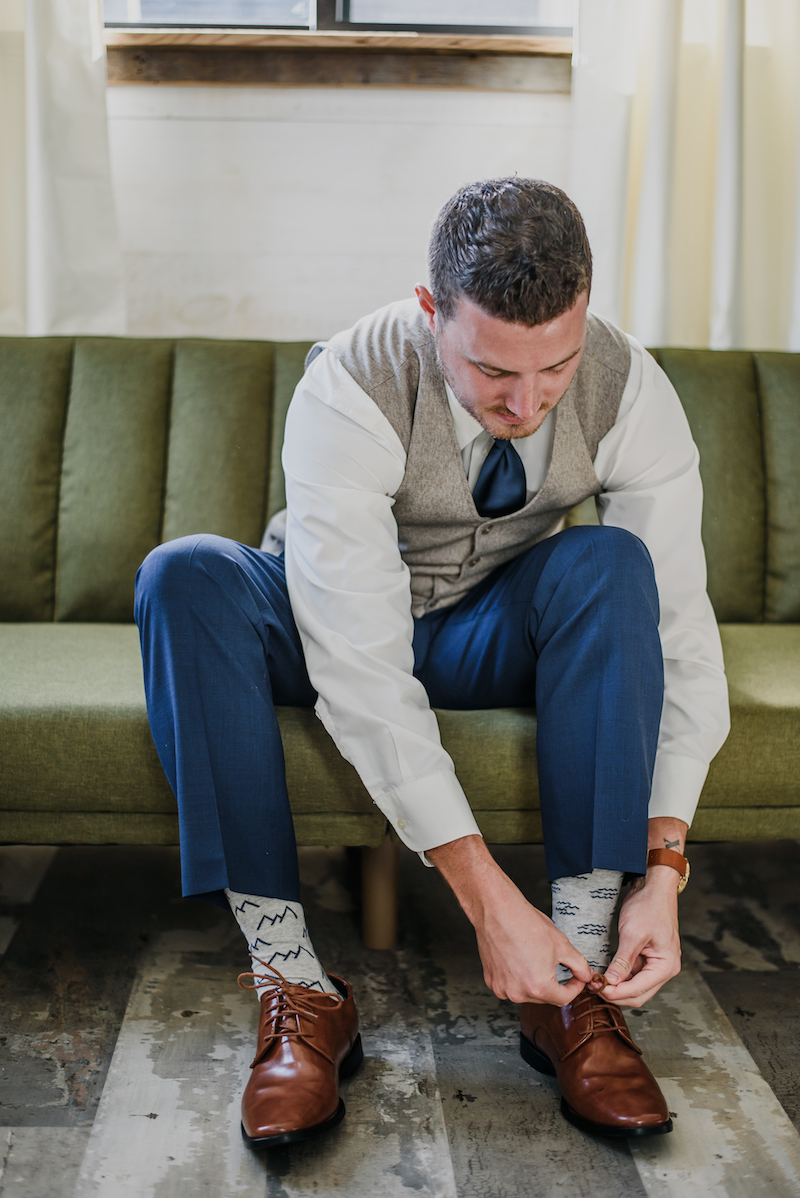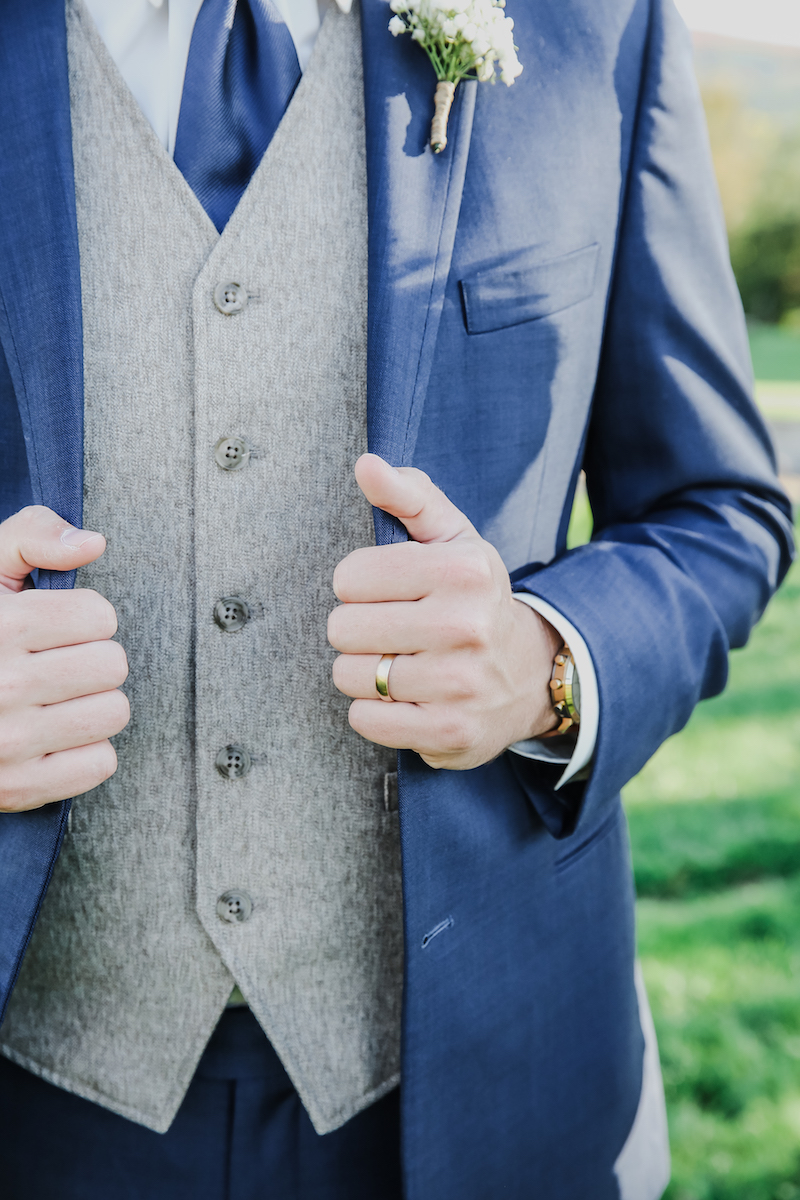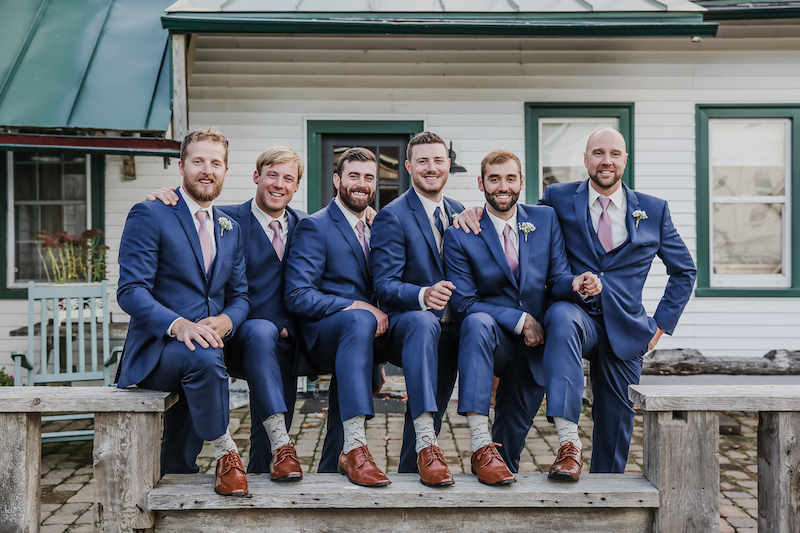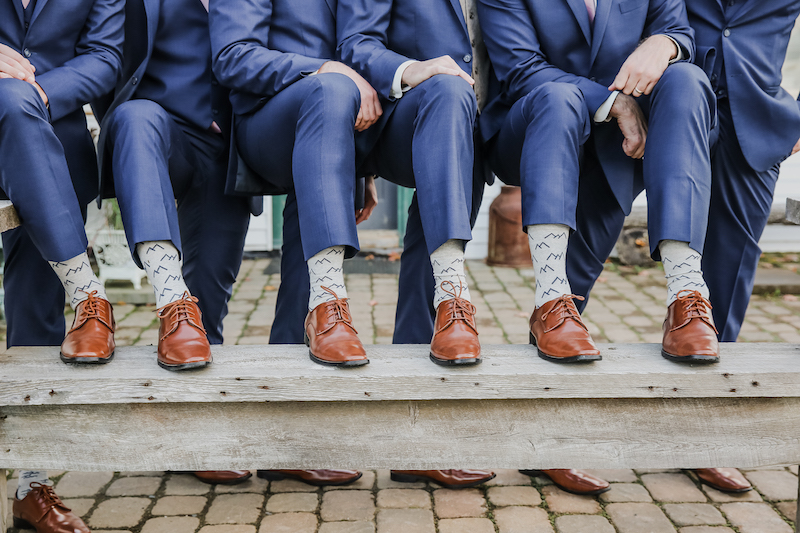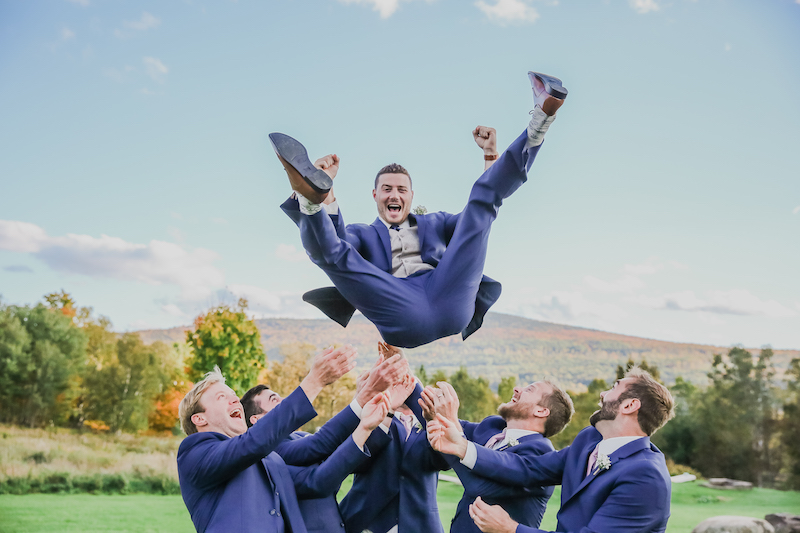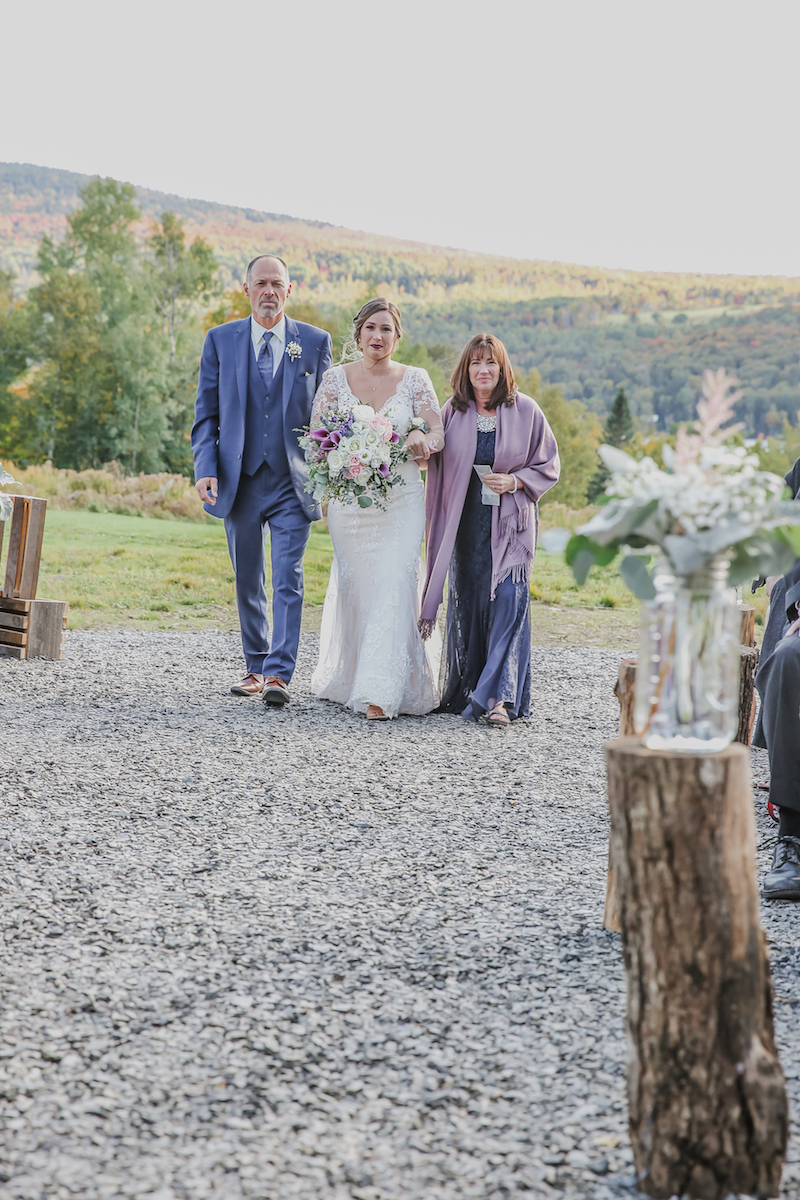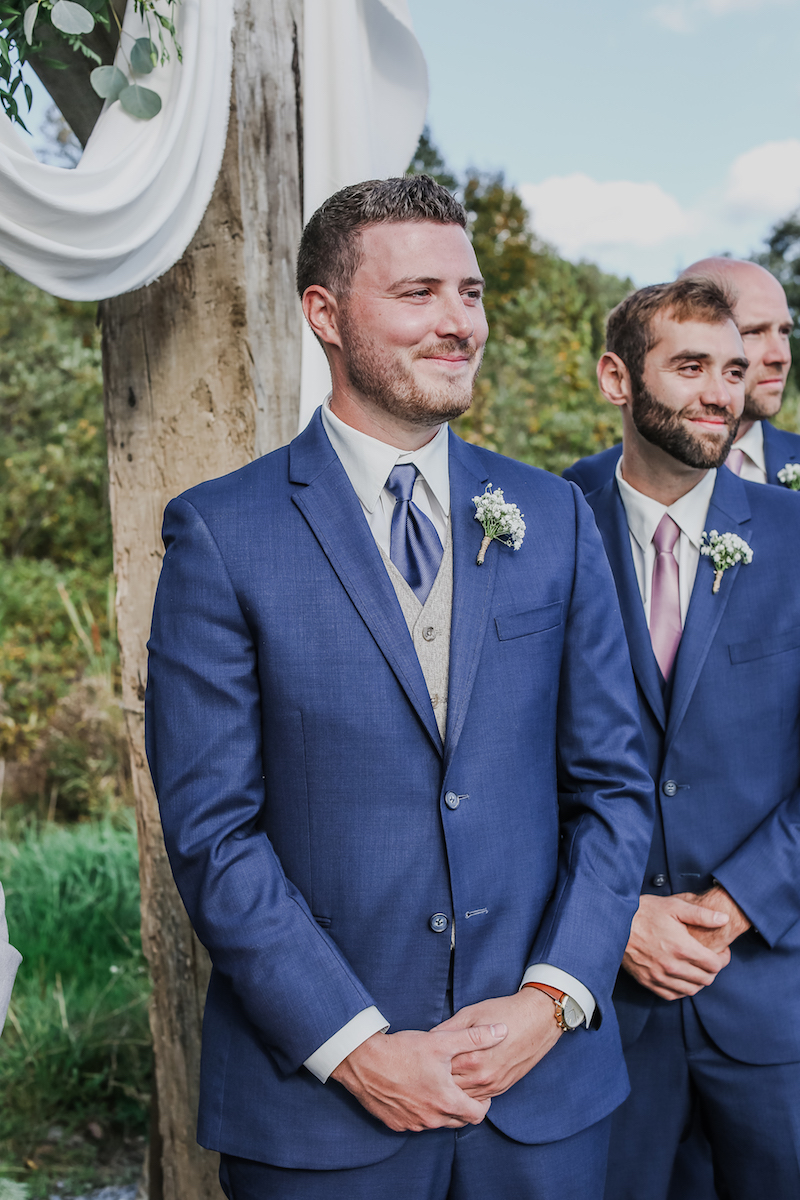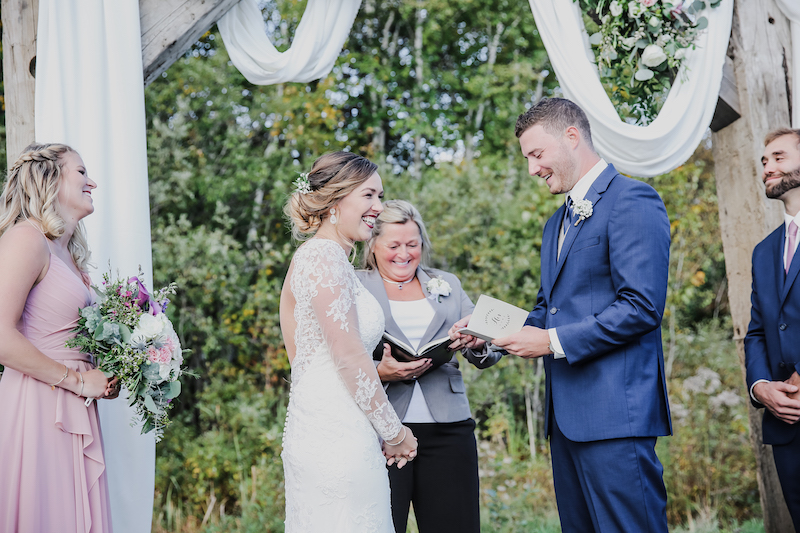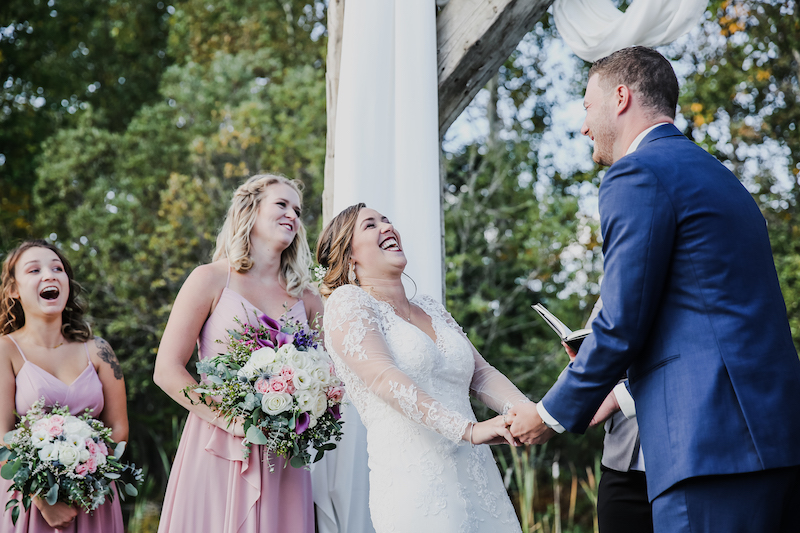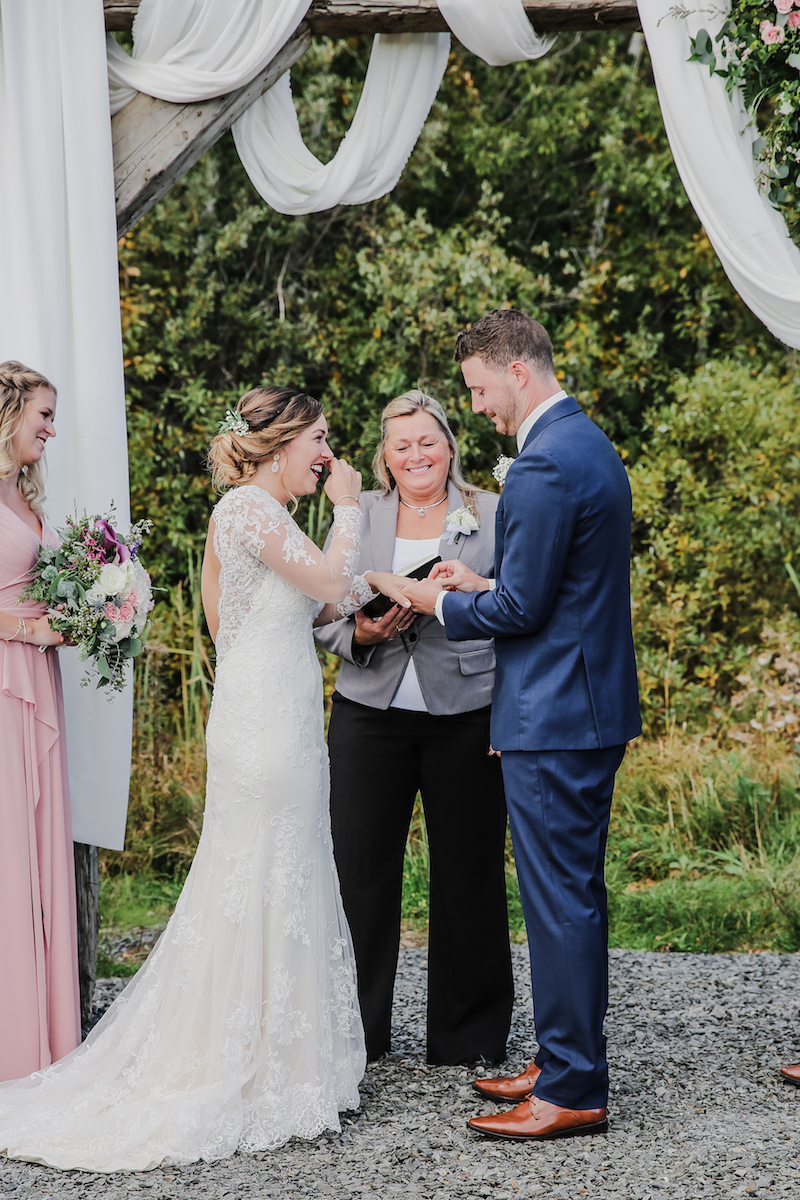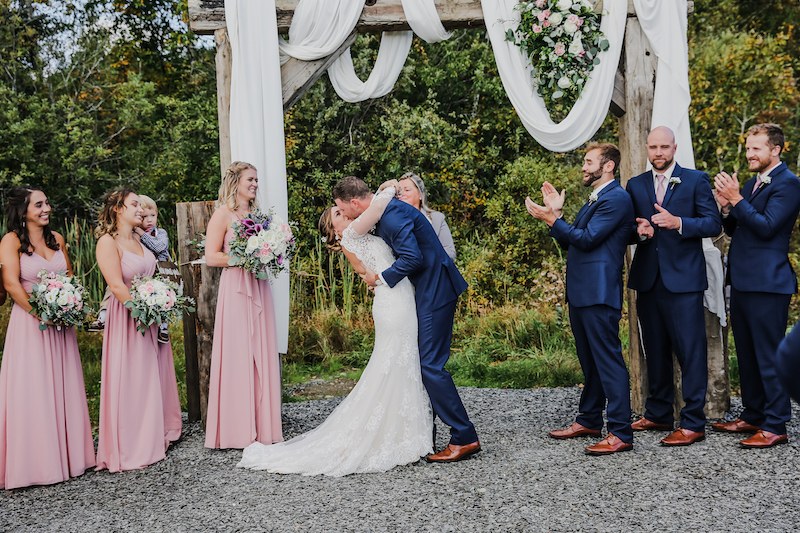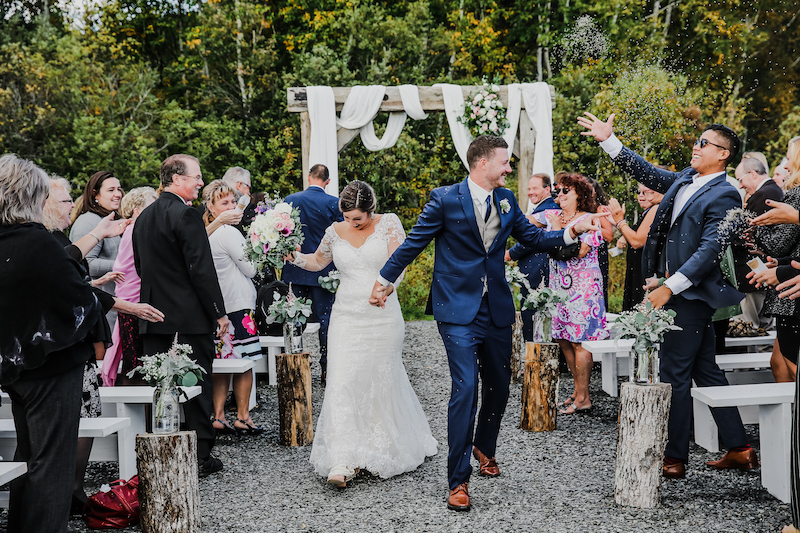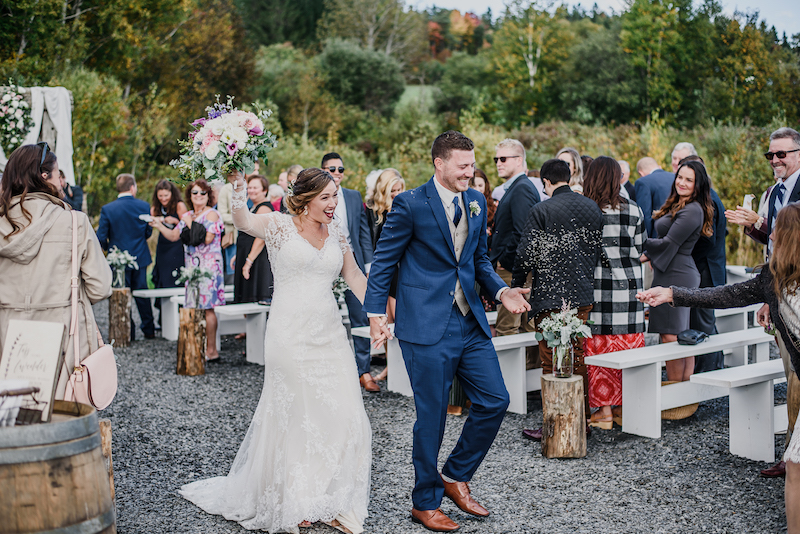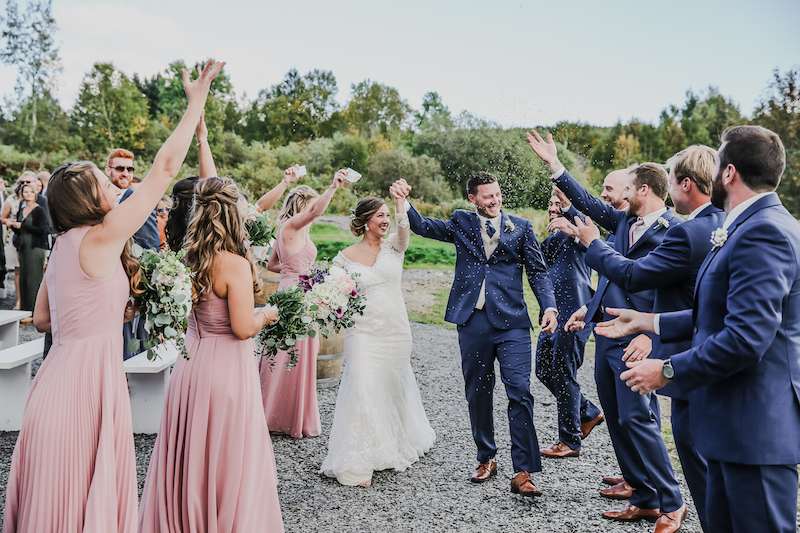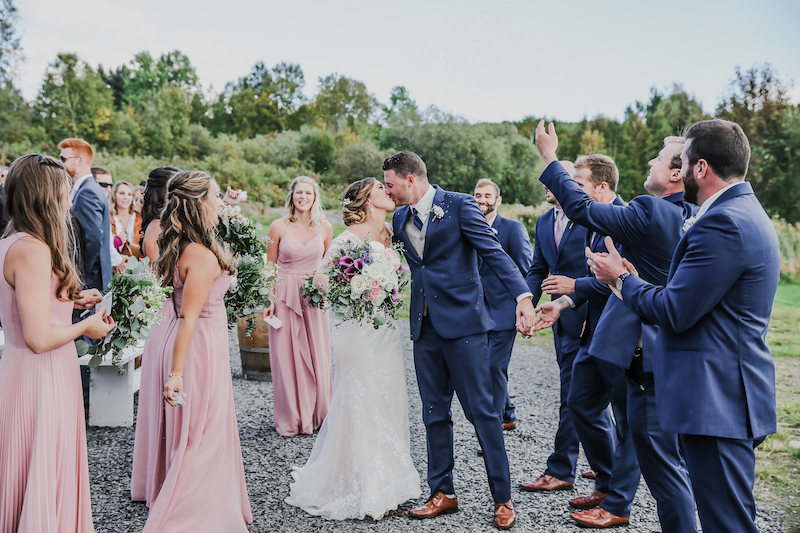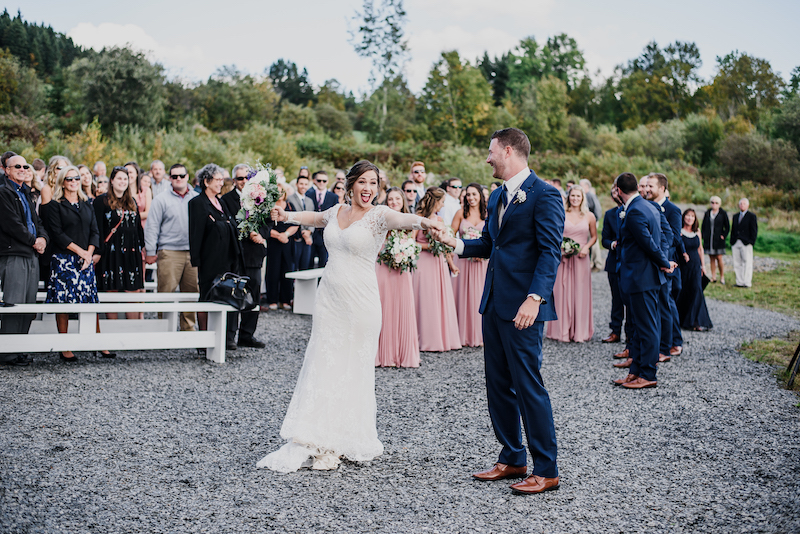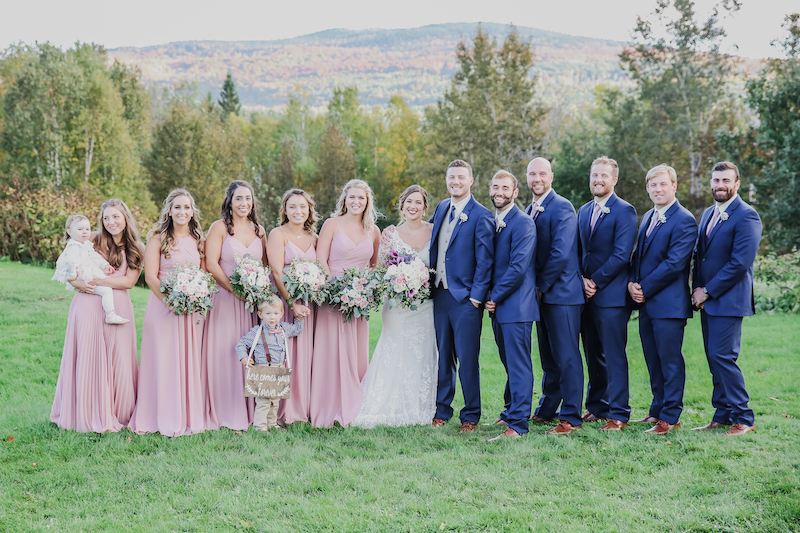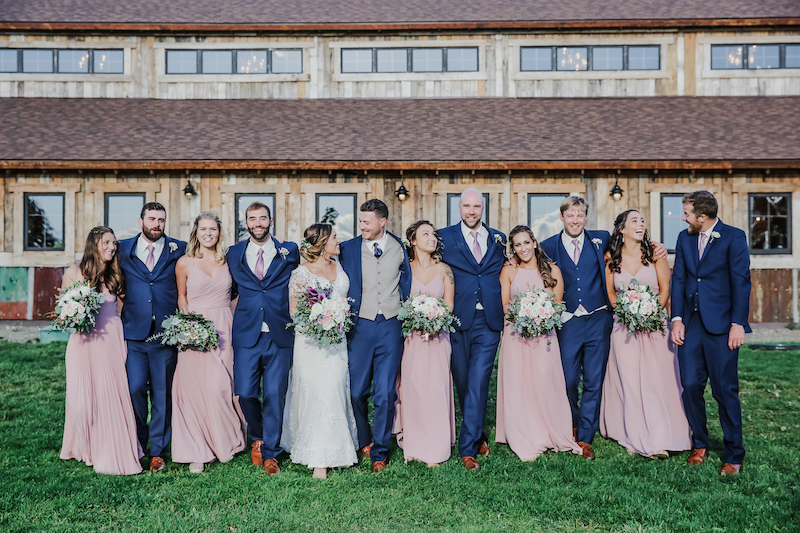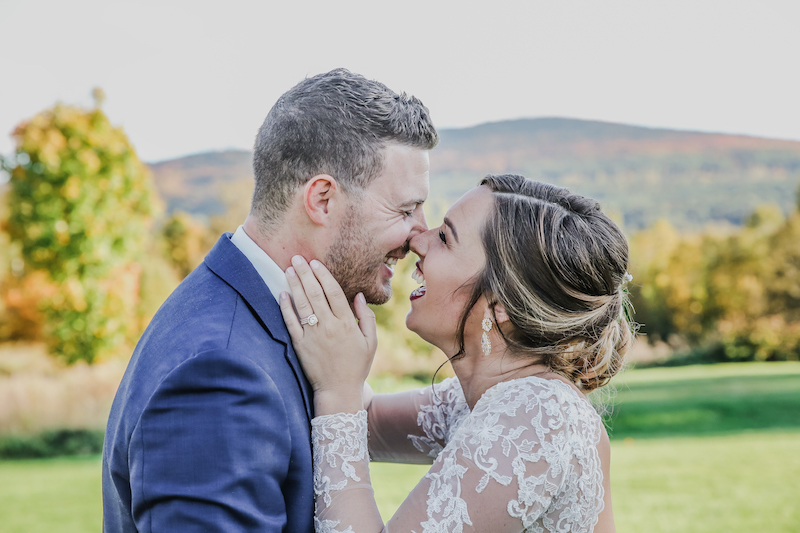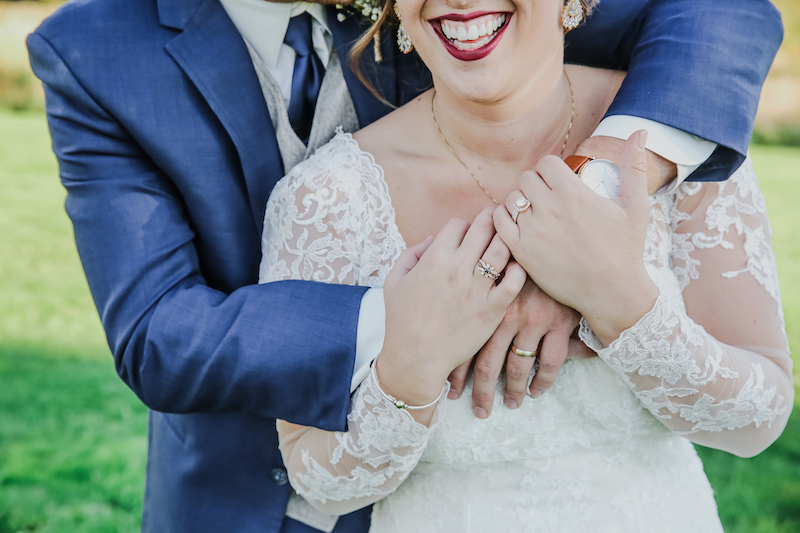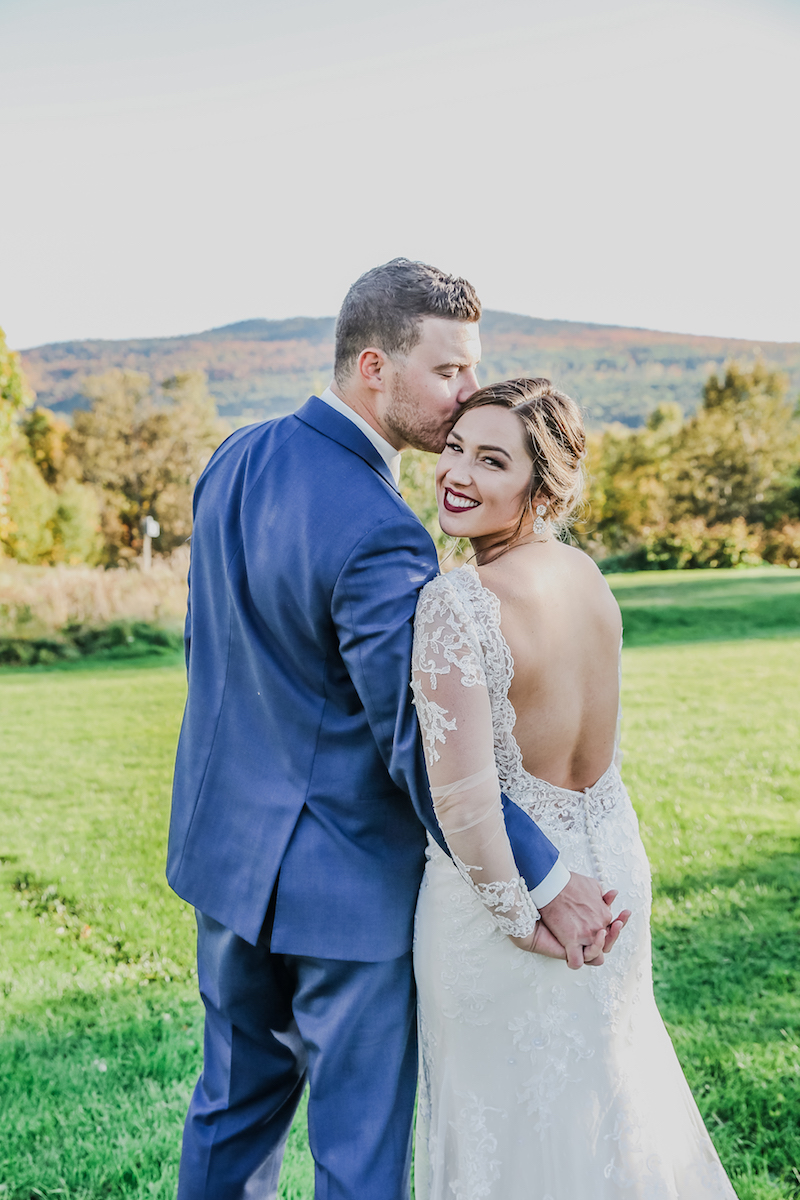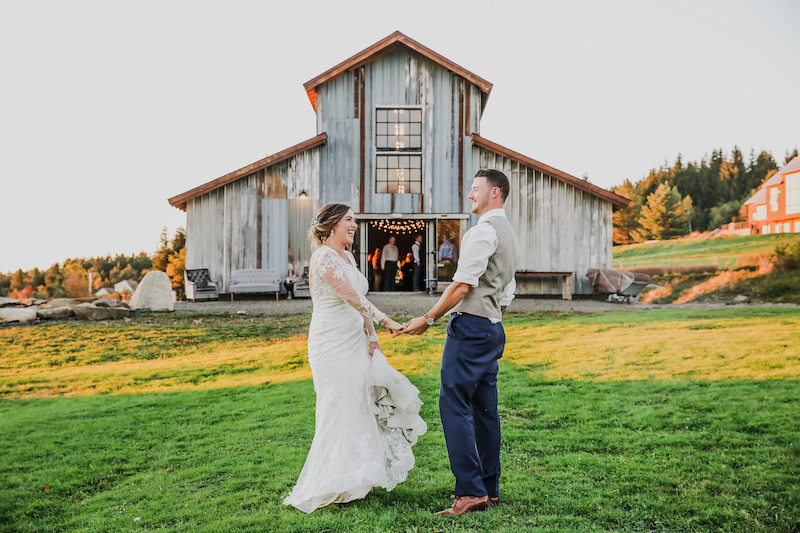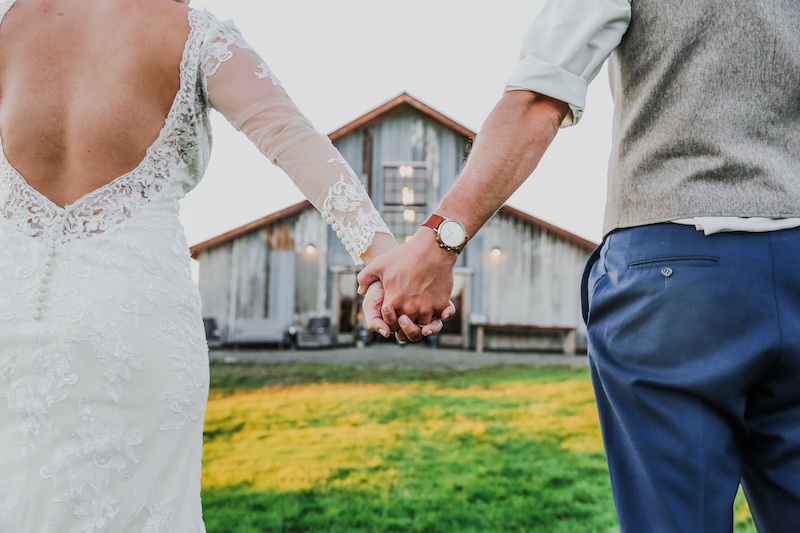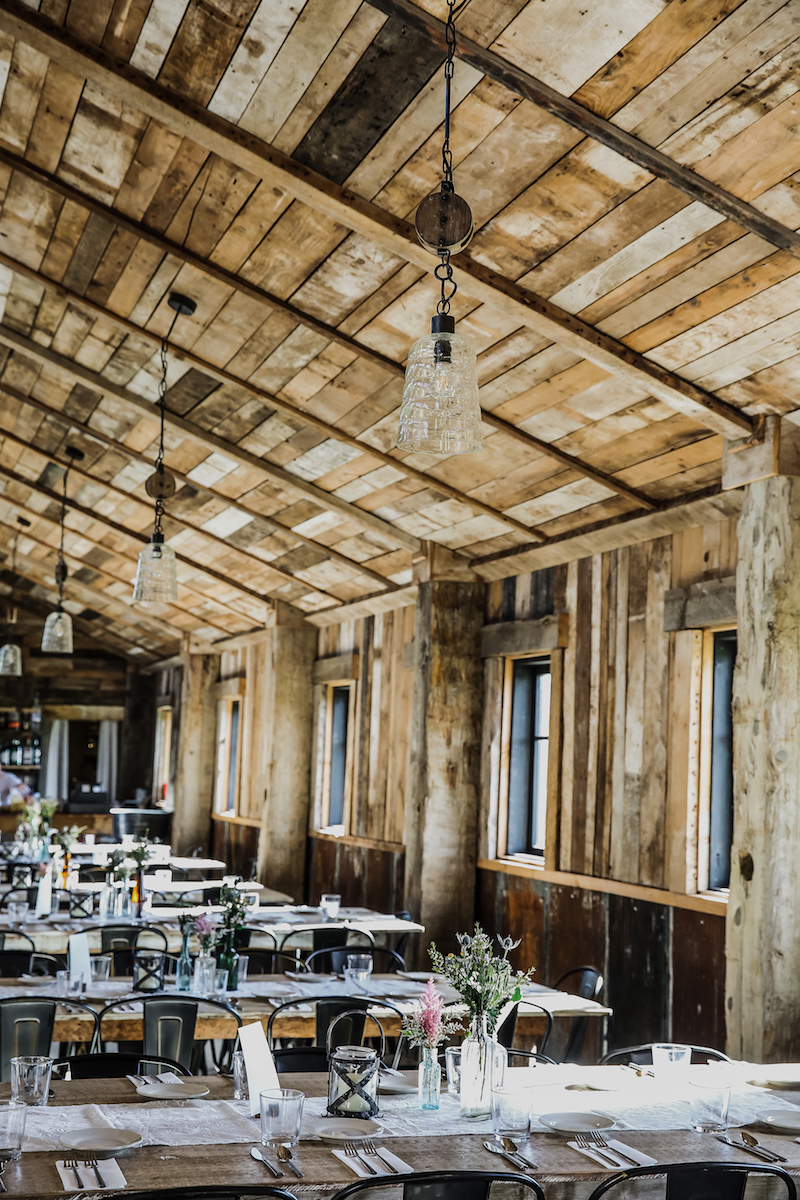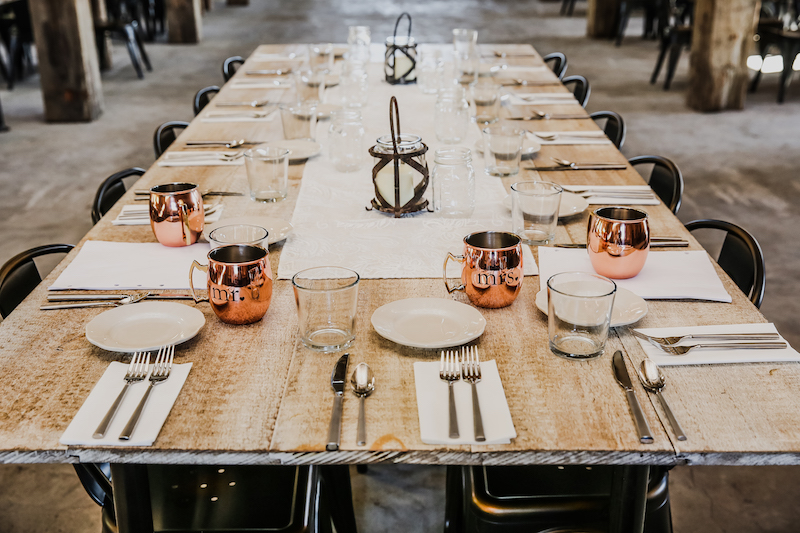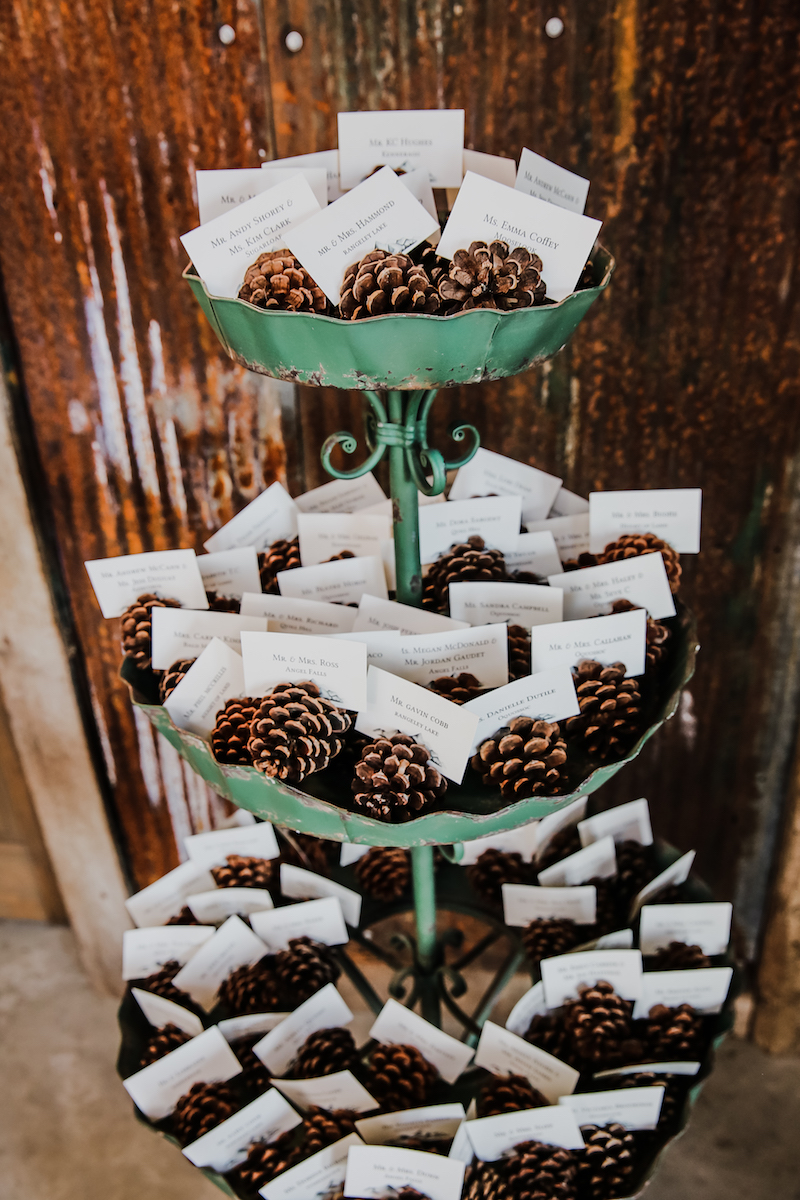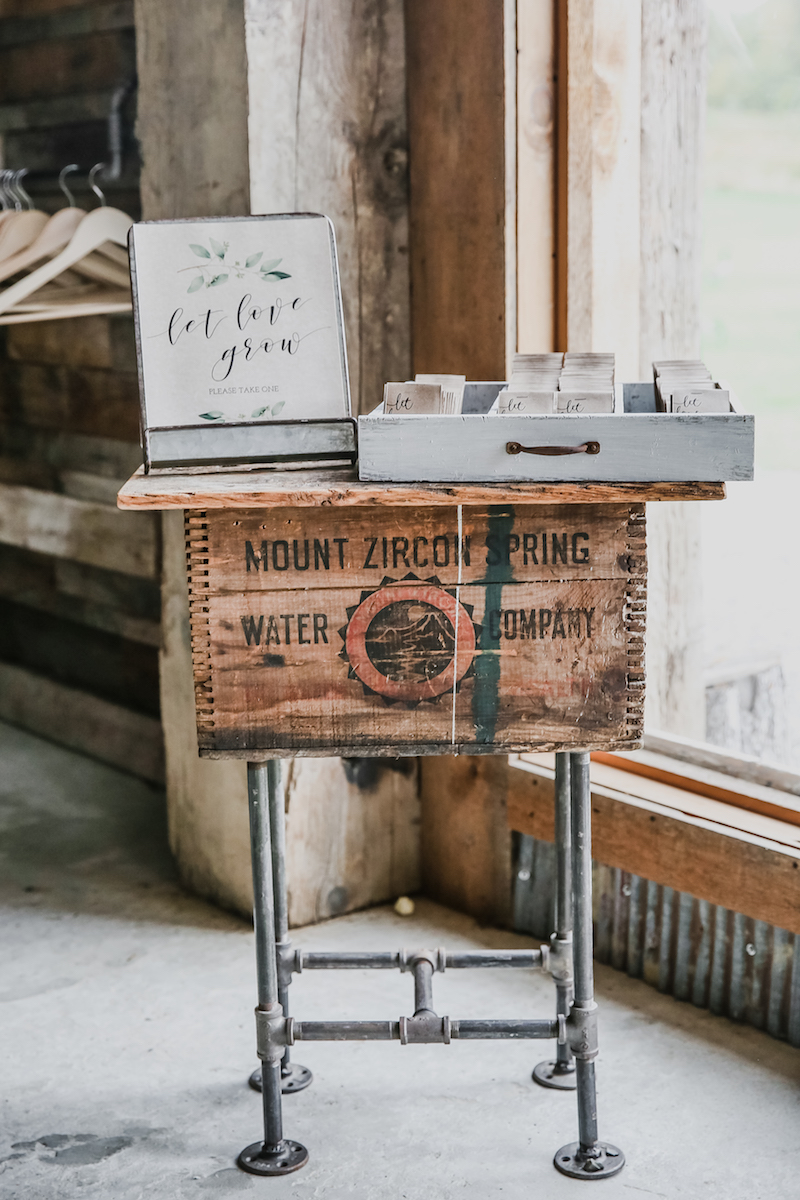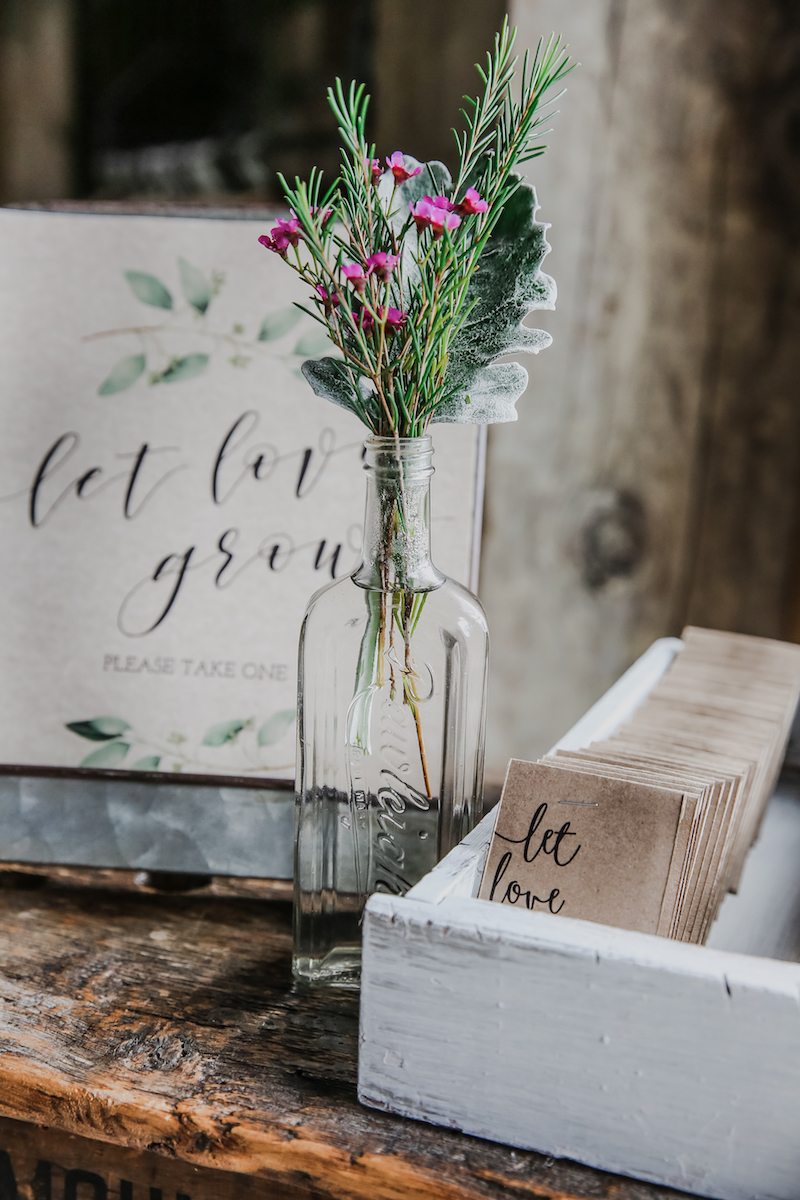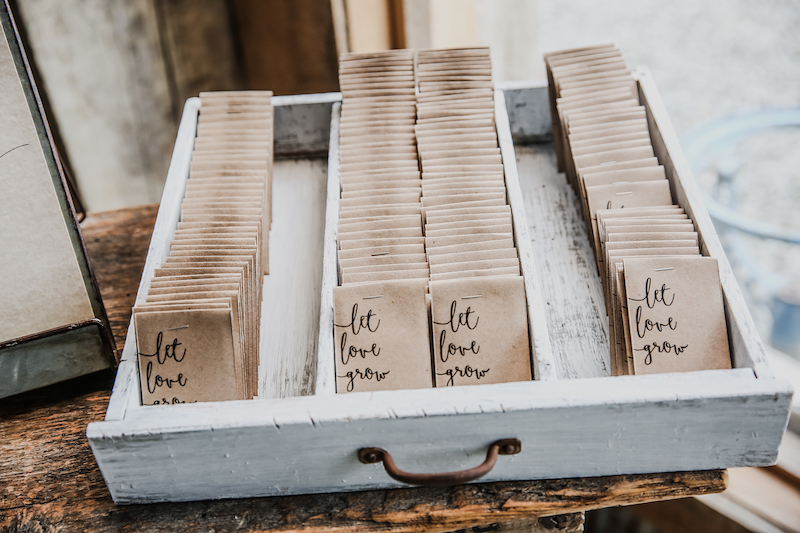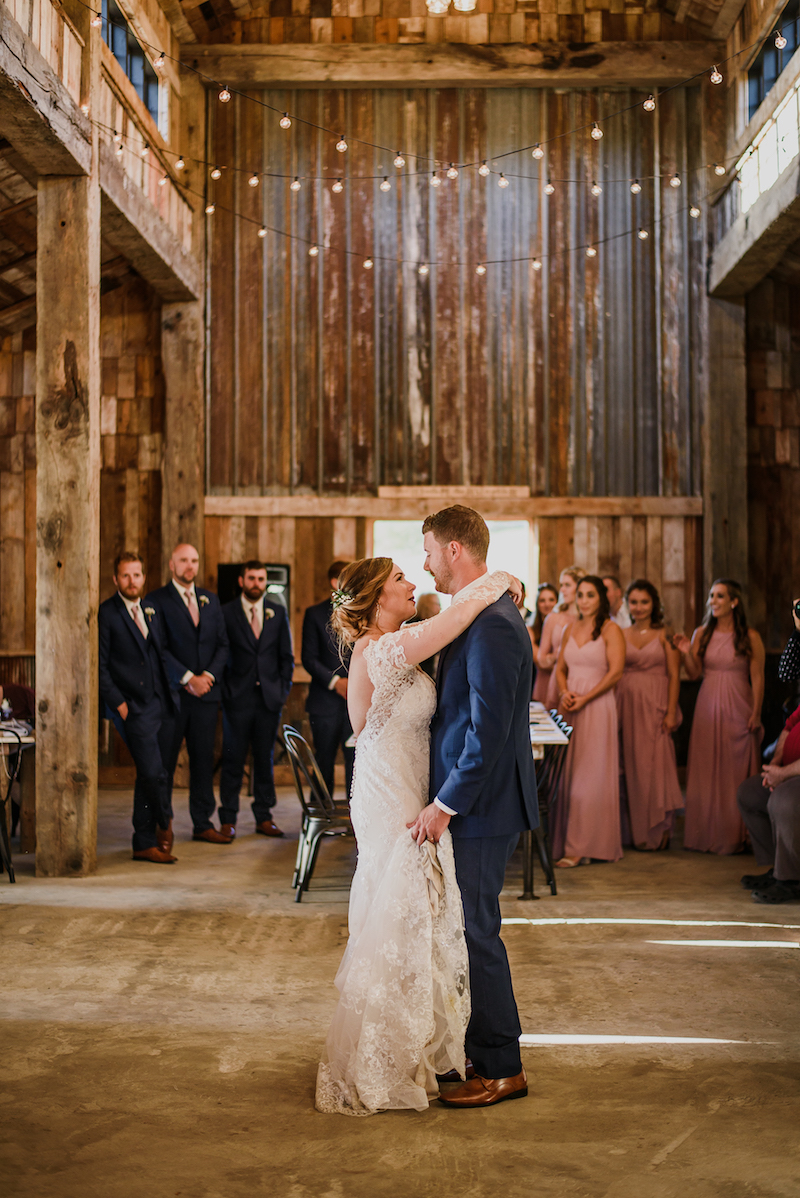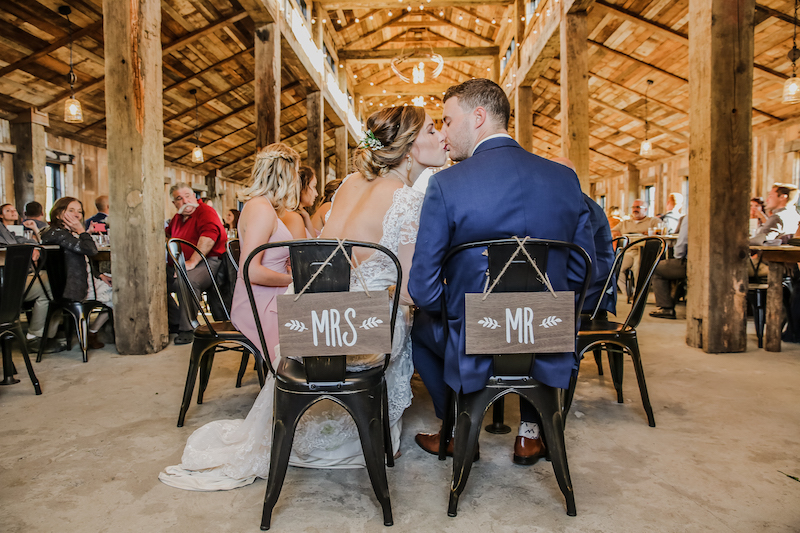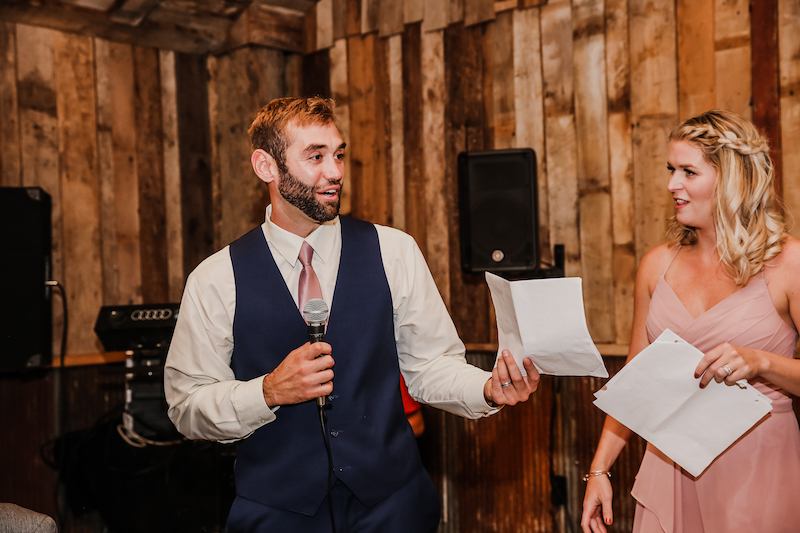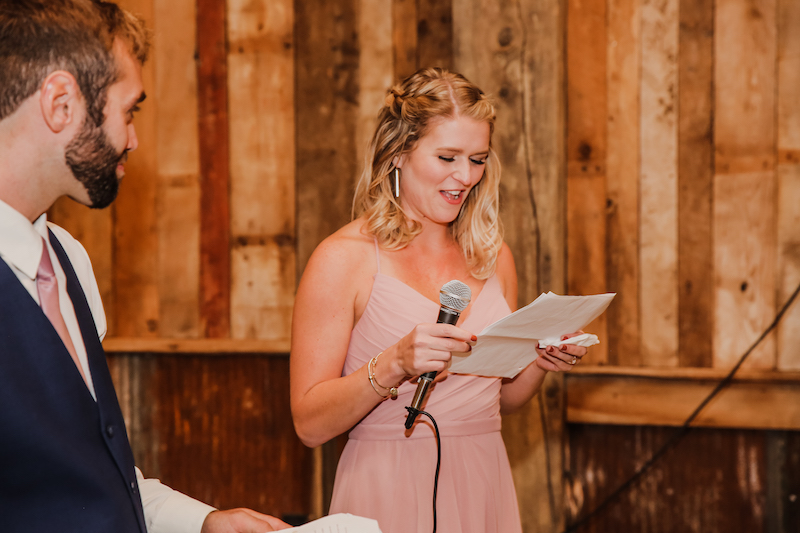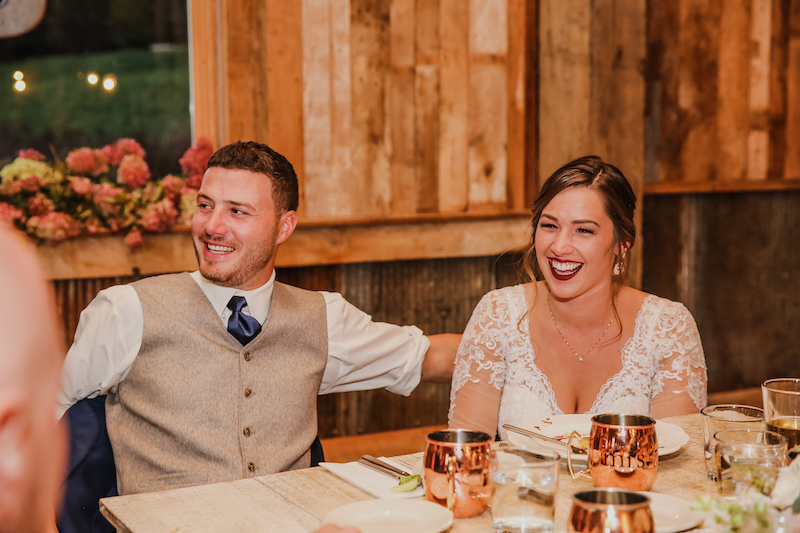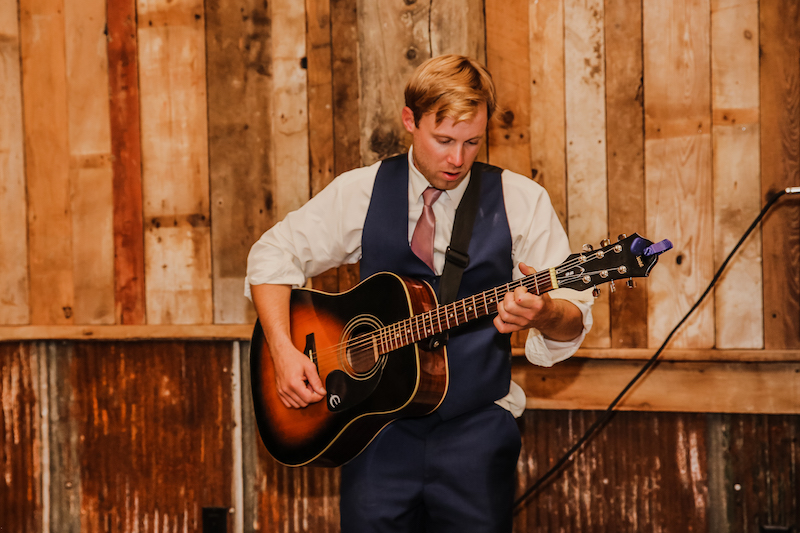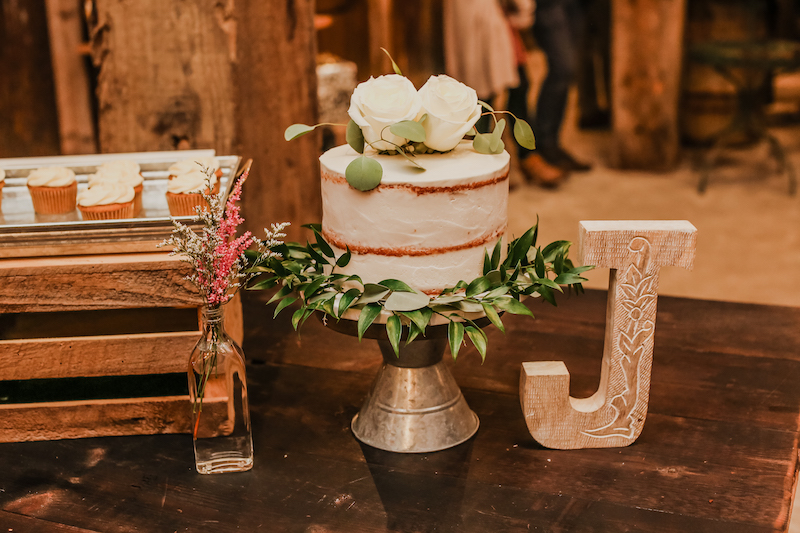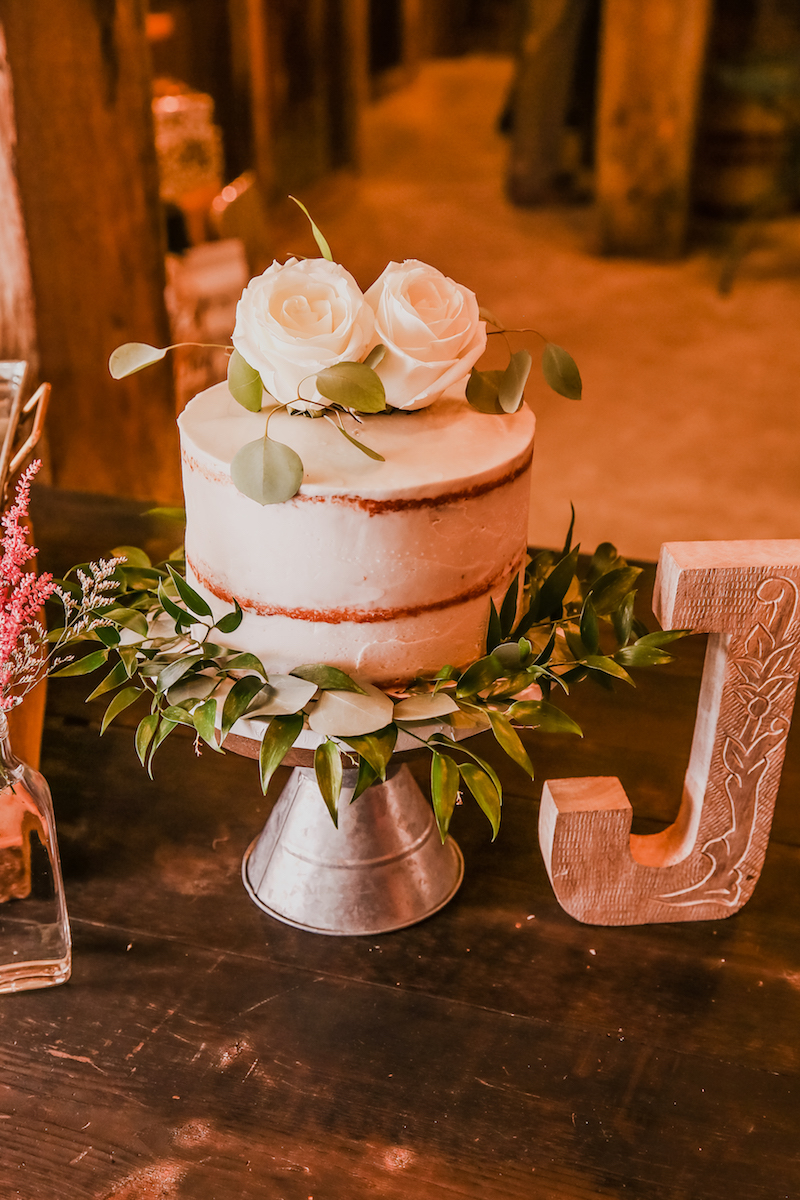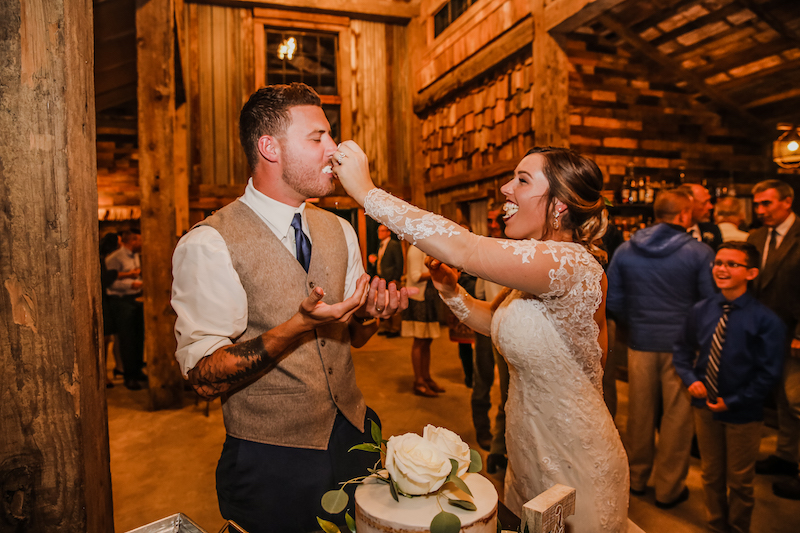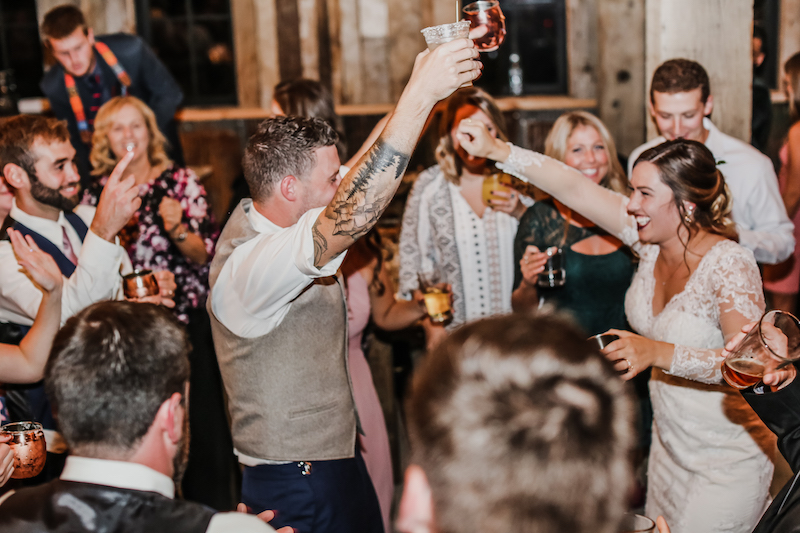 Vendor Credits
Venue: Mountain Star Estate
Photography: Silverbell Photography and Andy Dumas (second shooter)
Videography: Griffin Thomas Conlogue and Liz LeClair
Florist: Davis Florist
Music: DJ Ballski
Caterer: Michael Flewelling
Cake: Emily MacCabe
Wedding Gown: Blush Bridal and Formal
Hair: Meghan Trafton
Makeup: Amber Dow
Groom and Groomsmen Attire: Men's Wearhouse
Rings: Day's Jewelers
Start planning your own rustic wedding and find your rustic wedding venues and vendors with Rustic Bride's venue and vendor guide.