Megan and Eric are a couple with a special connection since childhood―even though they didn't always know it.
As children, the pair both attended the same summer camp; yet, despite returning each summer for nearly 10 years, the couple's visits never overlapped. Instead, their first official introduction came in 2007, when Megan was the prom date of Eric's best friend (and future groomsman!).
"Megan drove me and my date home following our post-prom party, and I will never forget drifting in and out of sleep in the back of her car, with Lily Allen playing in the background. But that was it for the time being," says Eric.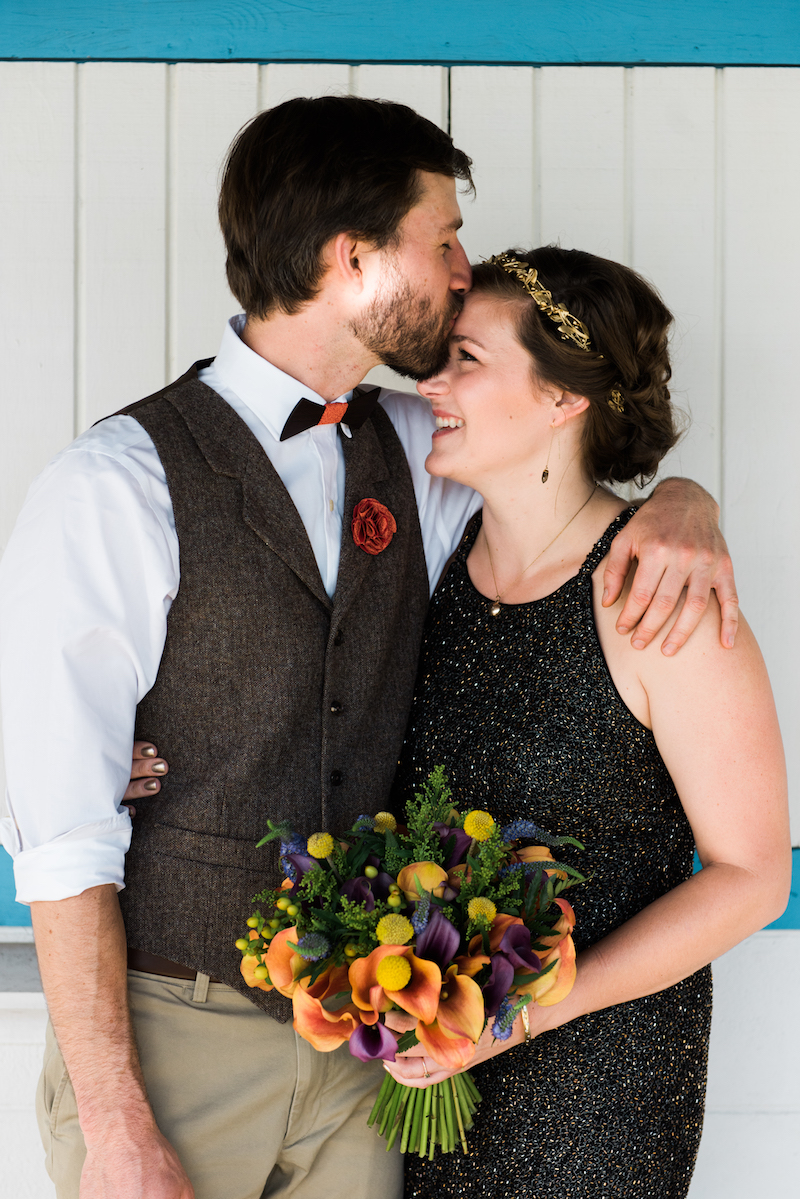 Fast forward two more years, and the duo met again at a party―and the connection was instantaneous. Says Eric: "We are both notoriously poor sleepers, and late in the night, Megan discovered I was the only other person awake at 2:00 a.m. We spent the next several hours watching Mythbusters and catching up. Throughout the summer, we grew closer and built a friendship. At the time we were both in relationships, but we can now see that, deep down, we knew we were kindling something special."
By 2011, the couple was ready to give a real relationship a shot. At the time, Eric was a counselor at the very same camp that they attended as kids―and Megan was a frequent visitor. "That entire summer was magical, and it was something special that we knew we had to recreate at our wedding," says Eric.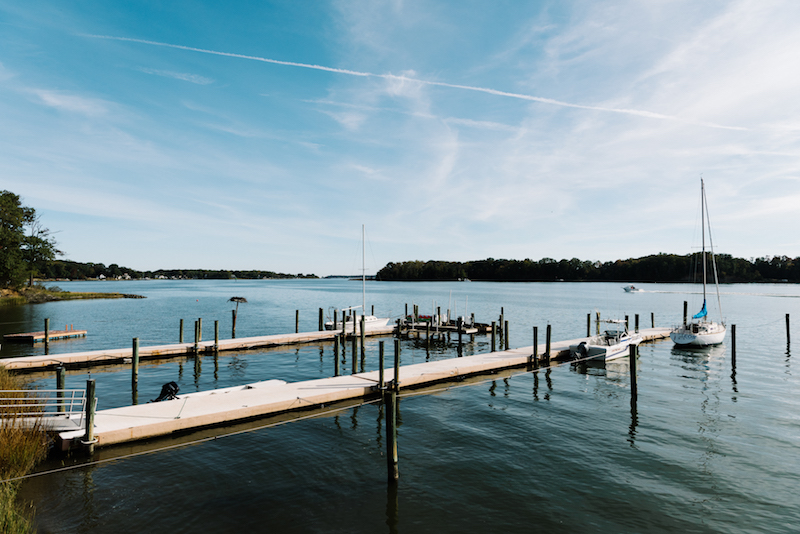 YMCA Camp Letts in Edgewater, Maryland provided exactly that perfect setting. With the camp as their backdrop, Eric and Megan created a magical day packed with special, meaningful touches, ranging from the florals (made by Megan's family and friends) to the napkins (handmade by Megan and her mom, and which were part of the guests' favors. Eric milled and carved all of the wooden centerpieces—as well as all of the groomsmen's wooden bow-ties. During the cocktail hour, he also gave a special guest performance with the bluegrass band to play his favorite song, "Wagon Wheel." Behind the camera capturing it all was Karlin Villondo Photography.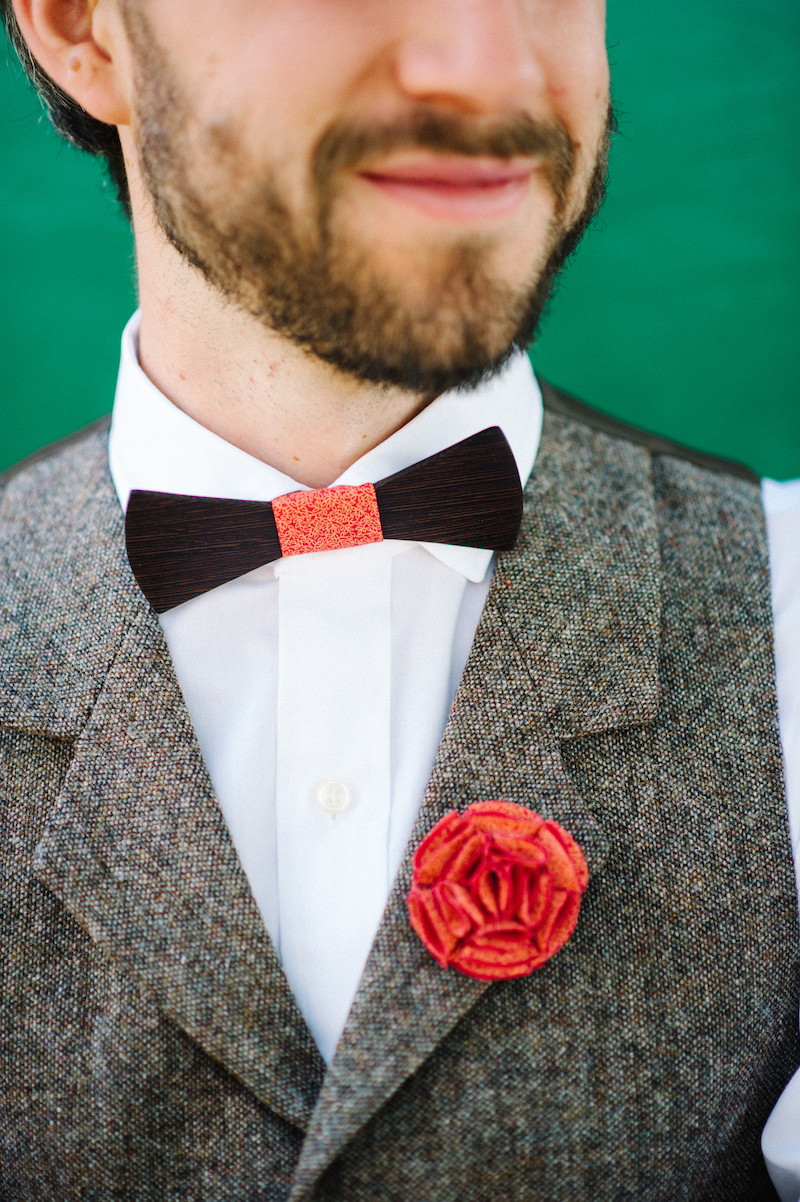 Says Rachel Cumberland of Rachel Kendall Events, who served as the couple's wedding coordinator: "I knew there was something special about Megan and Eric right away. They didn't want to just have a wedding; they wanted a wedding celebration in a special setting that truly reflected who they are."
Megan and Eric, we say, "Mission achieved!" Thanks so much for sharing your big day with us.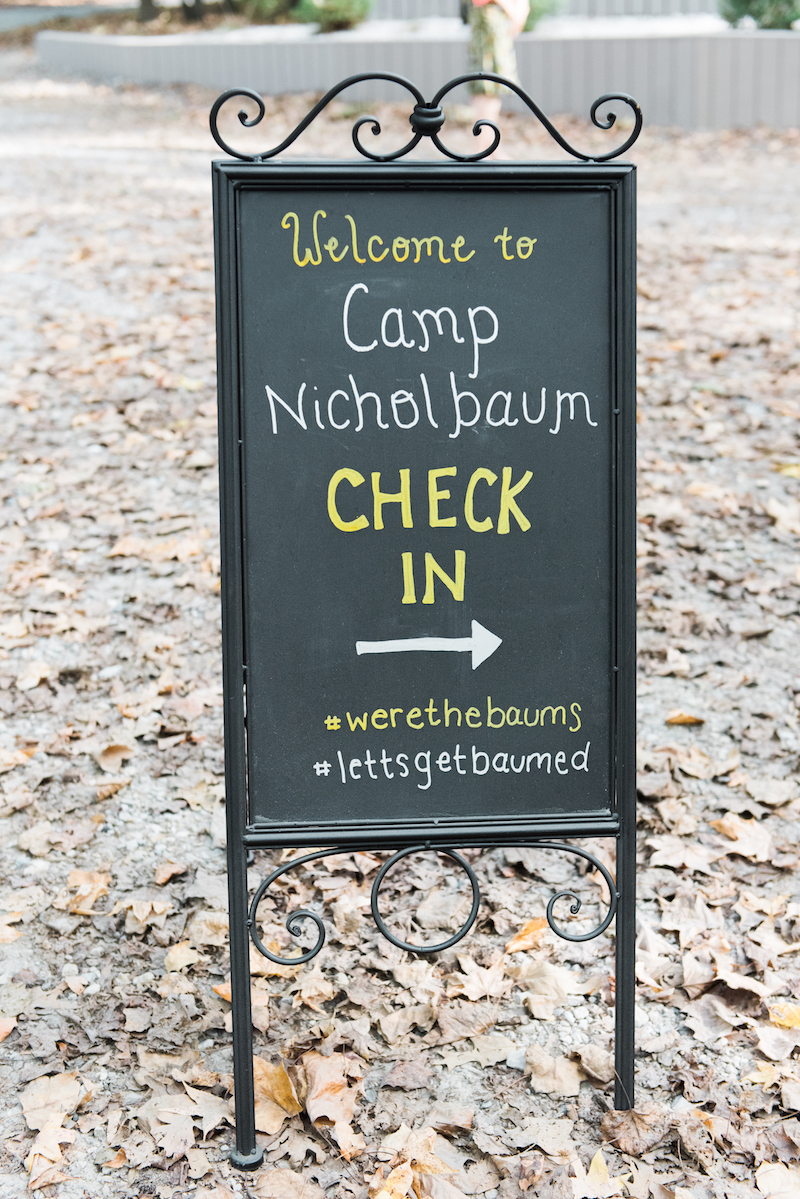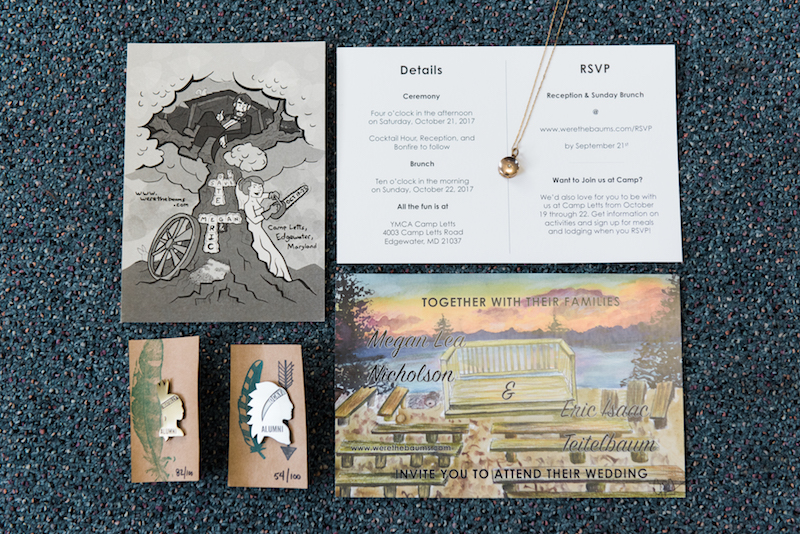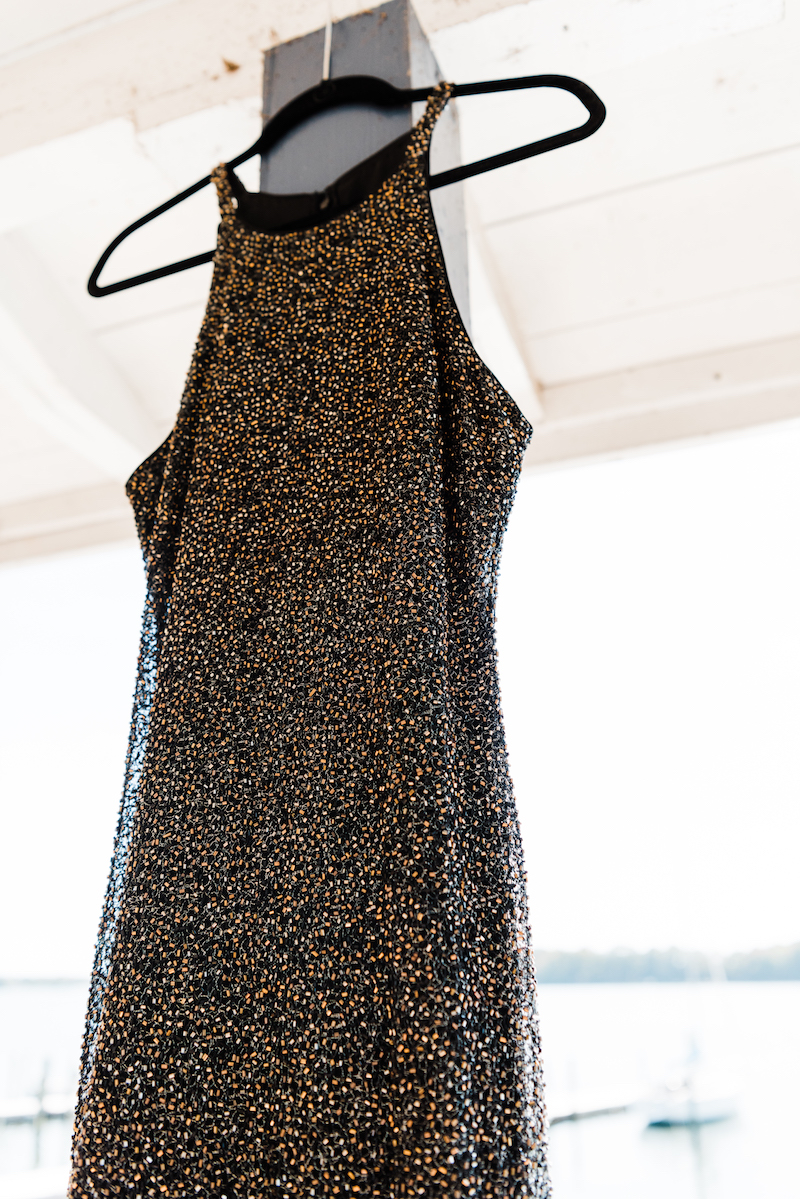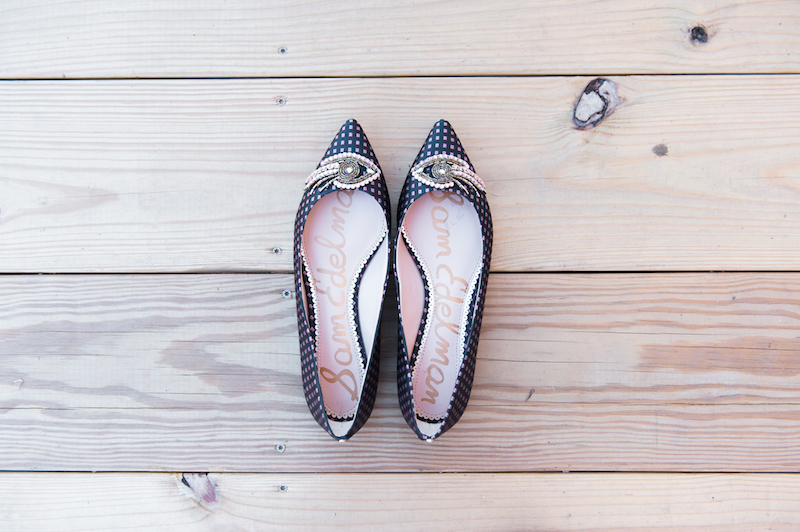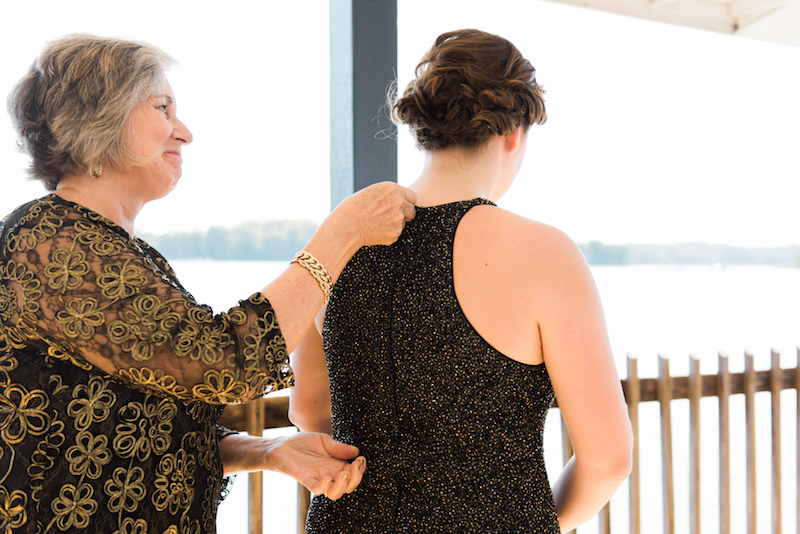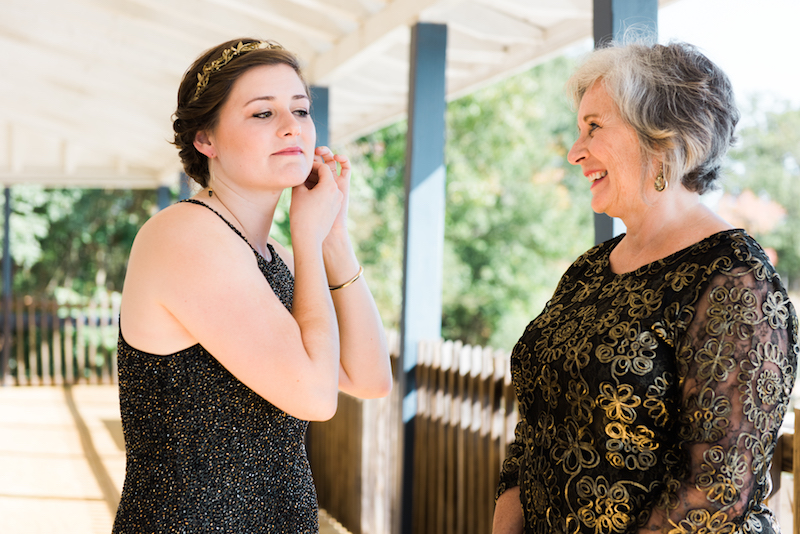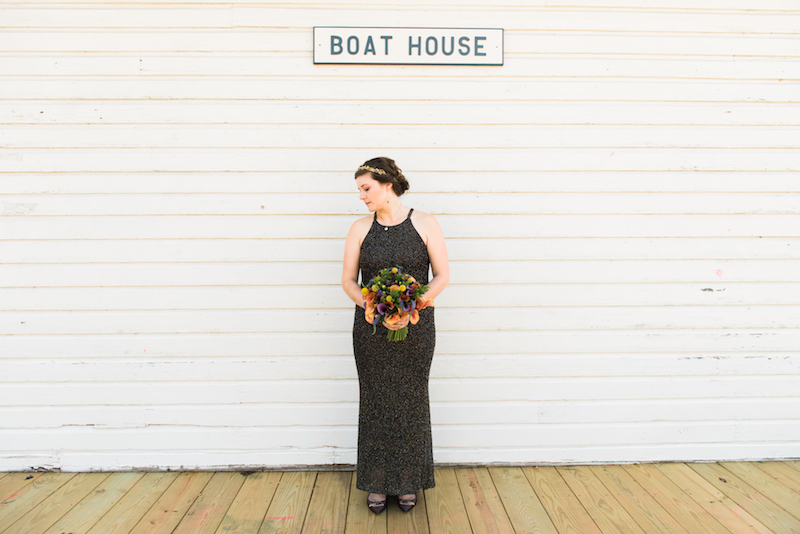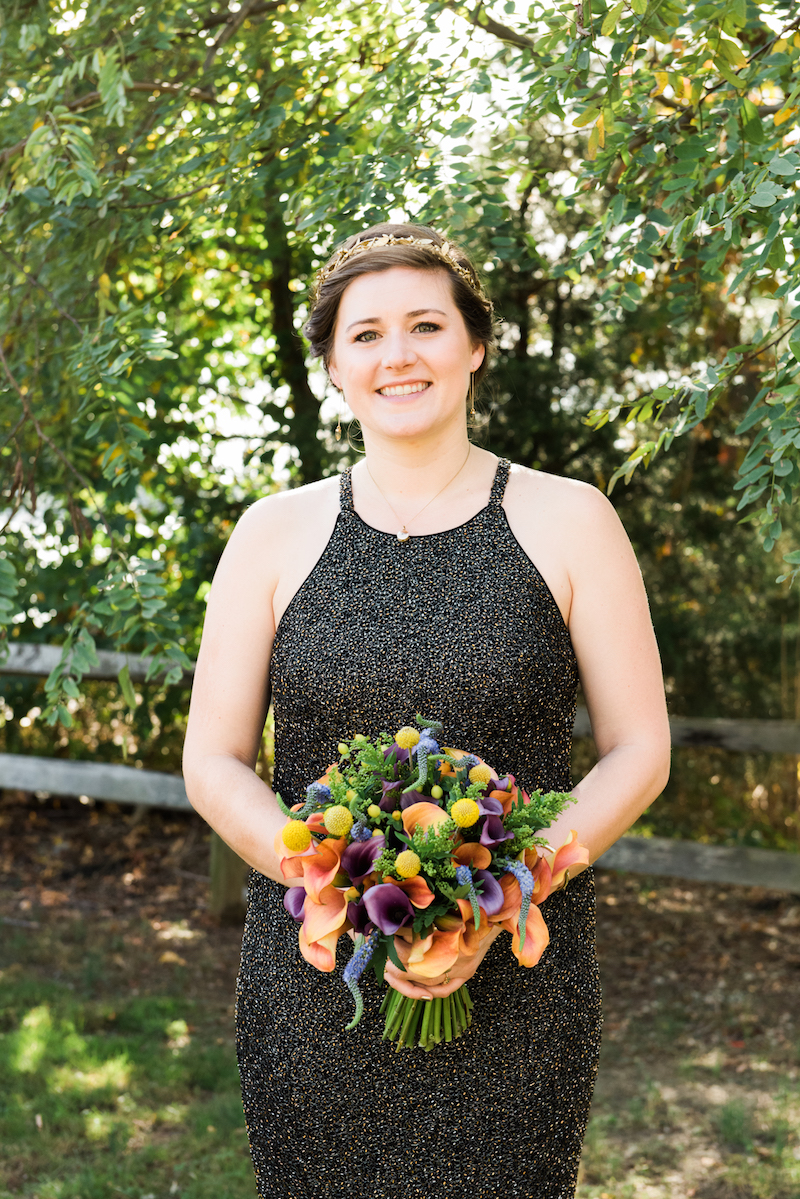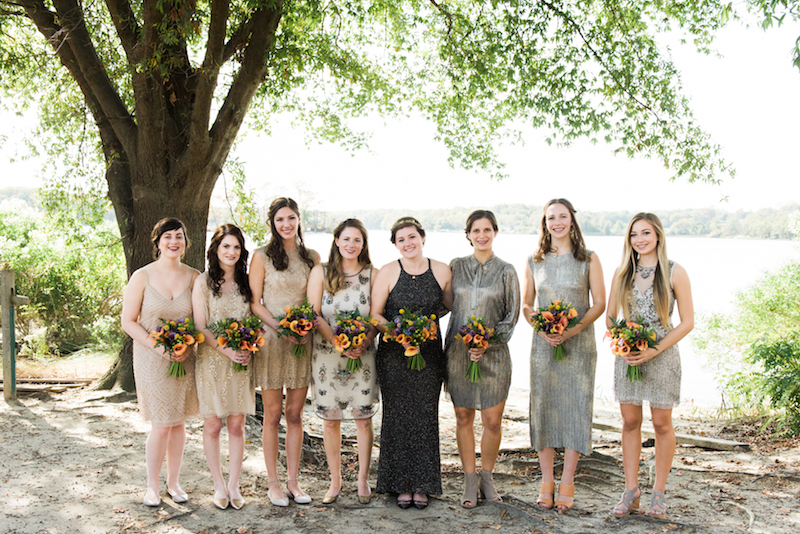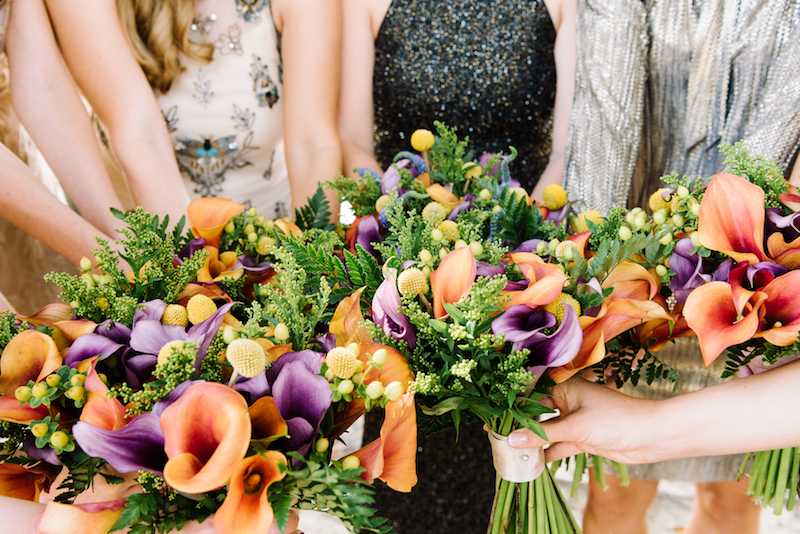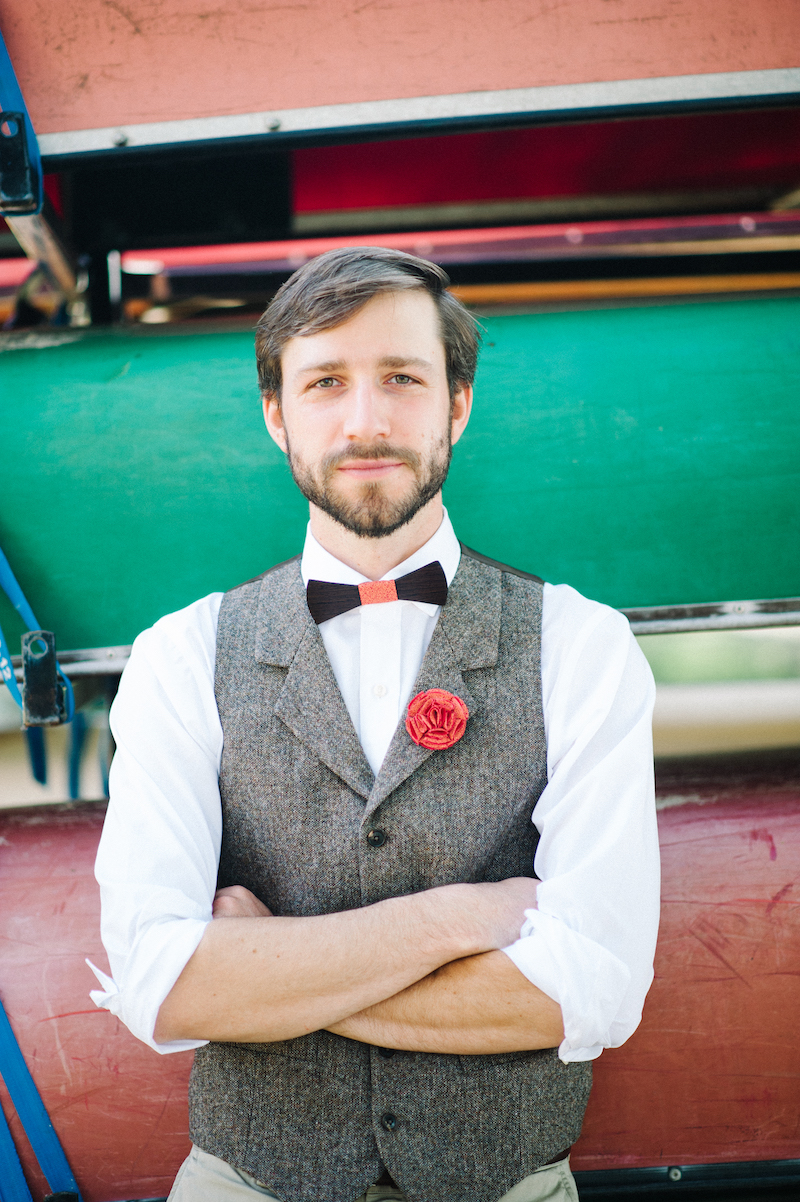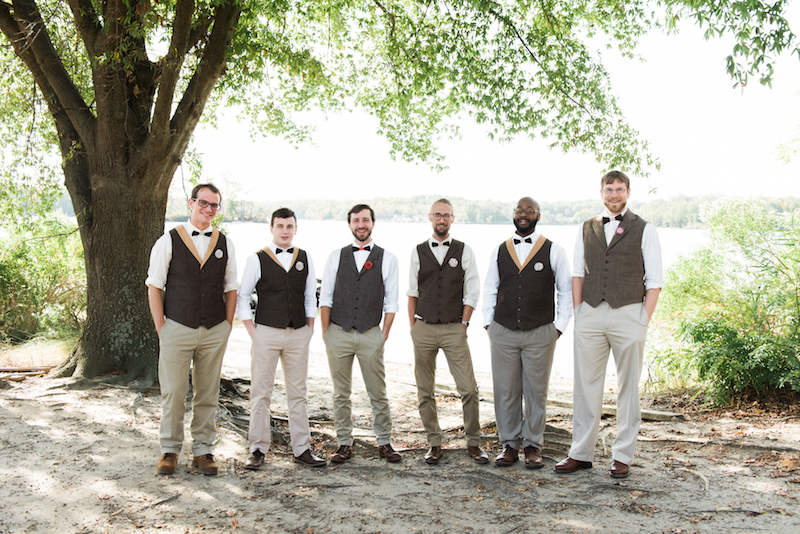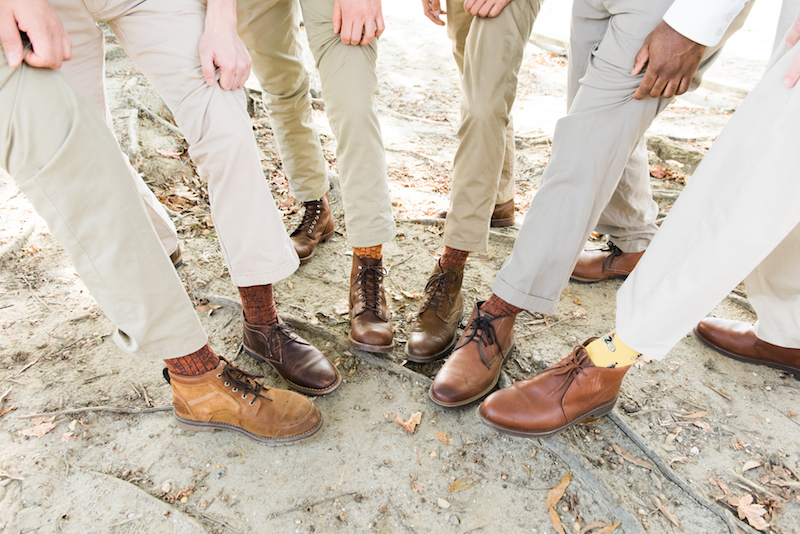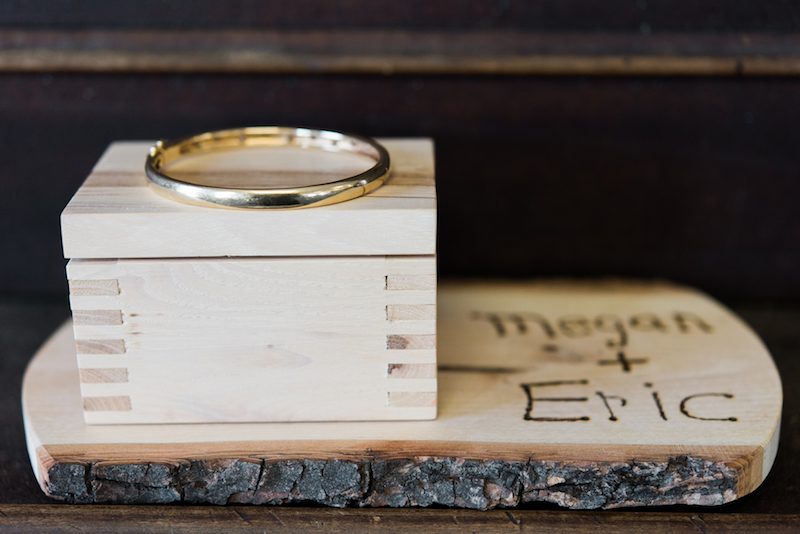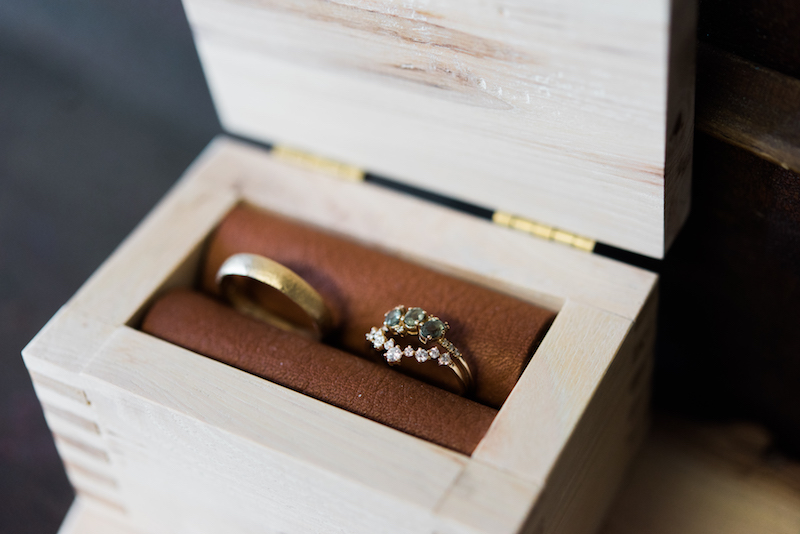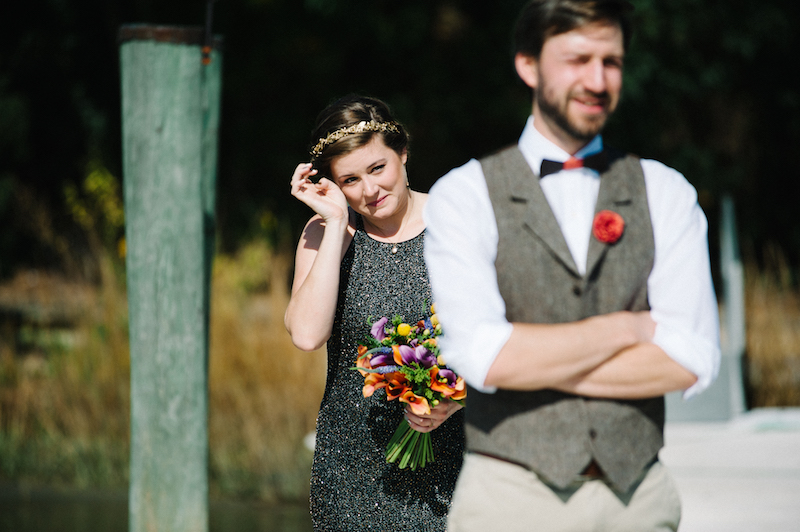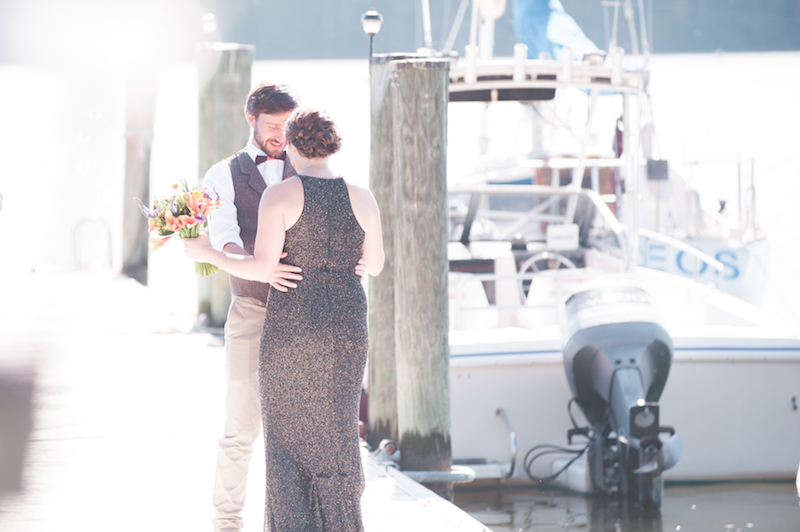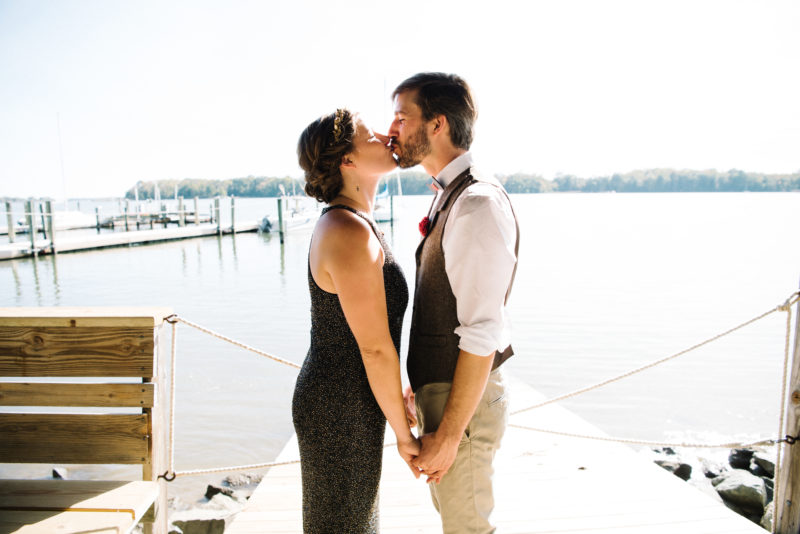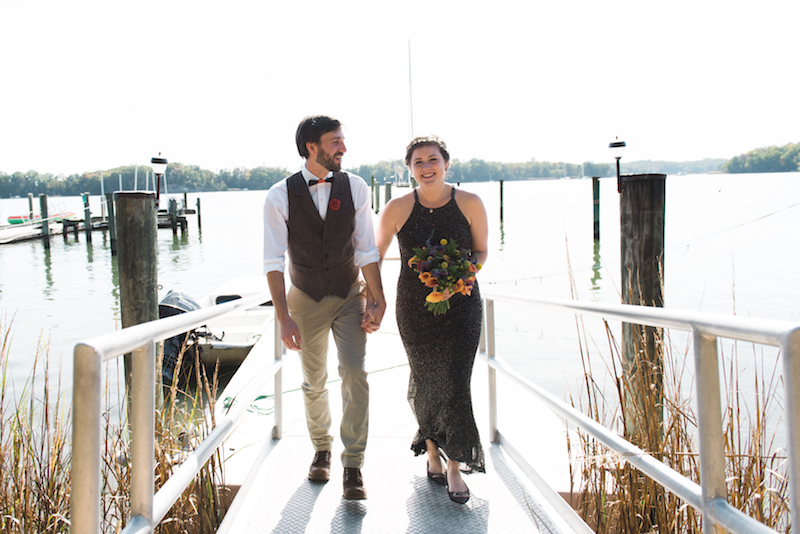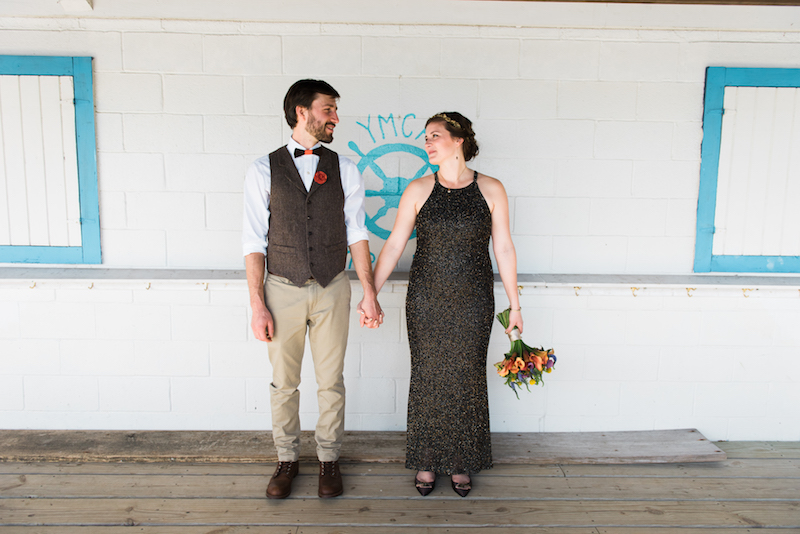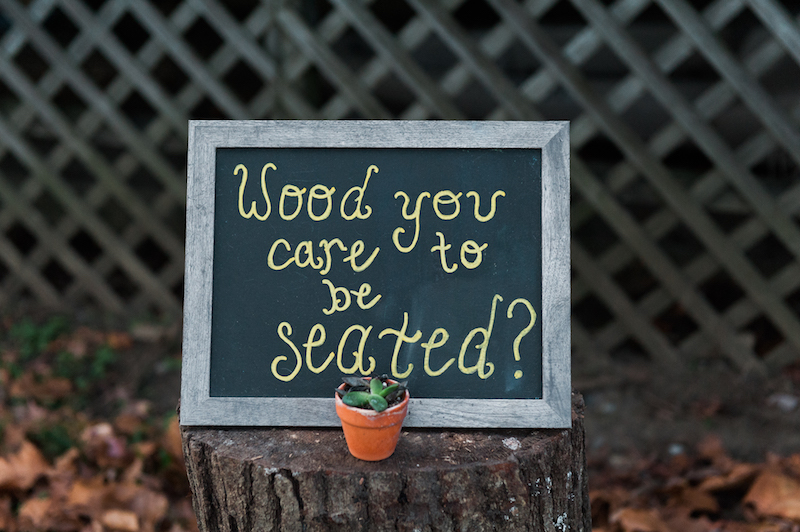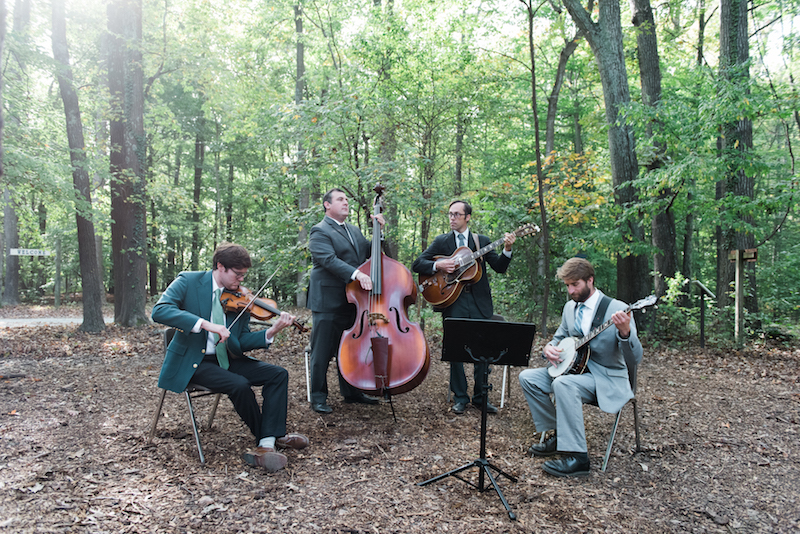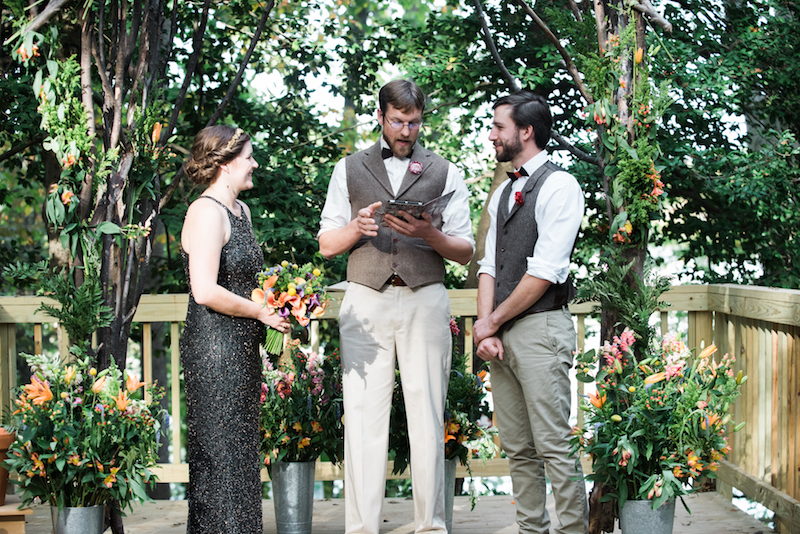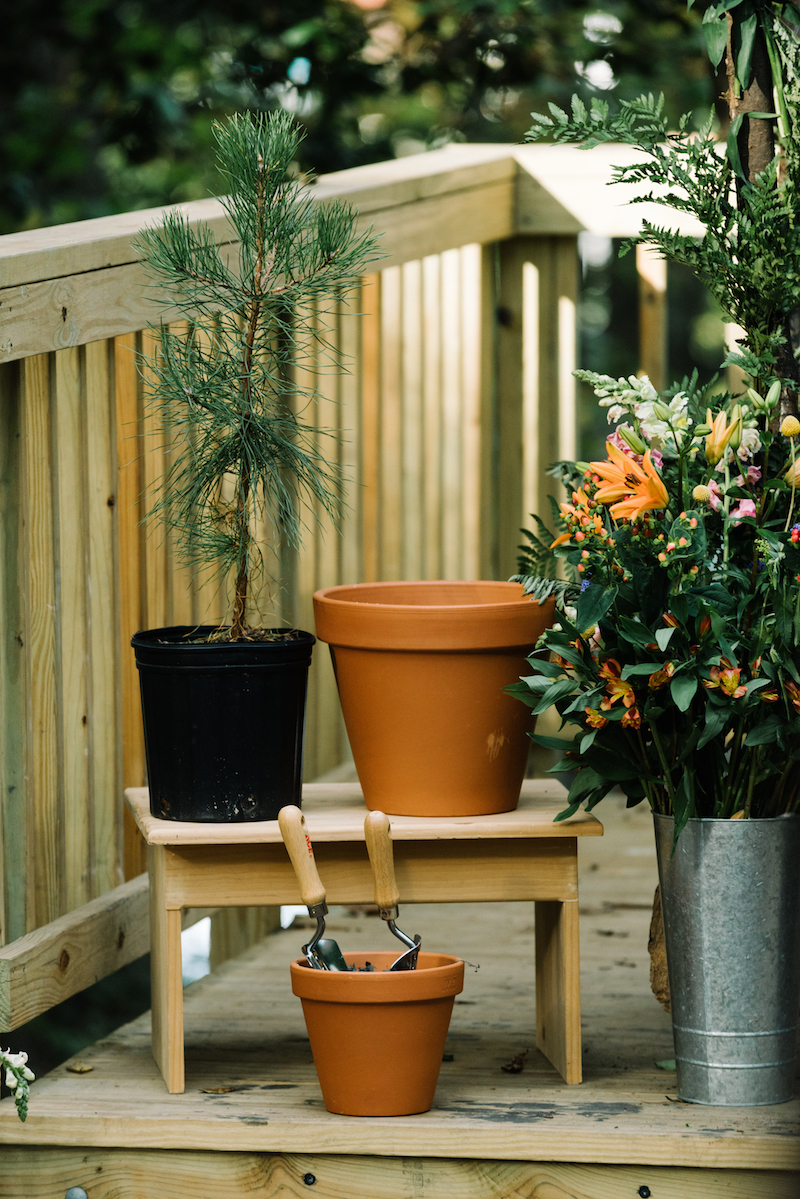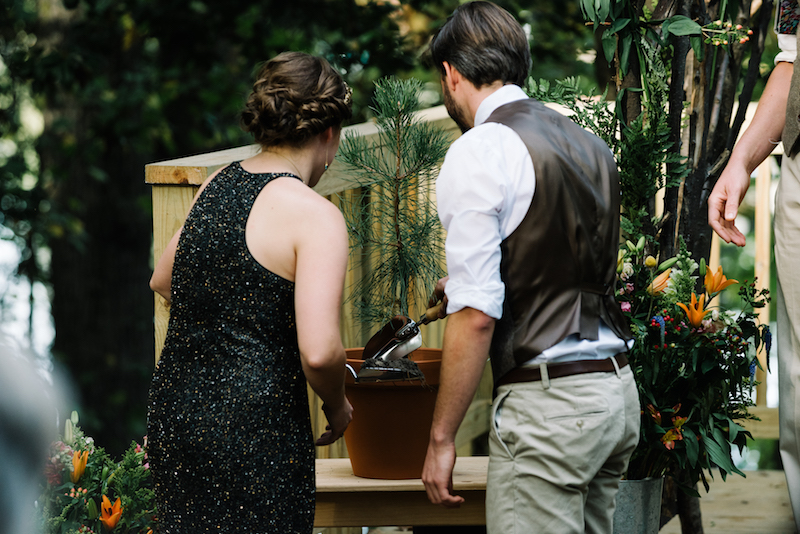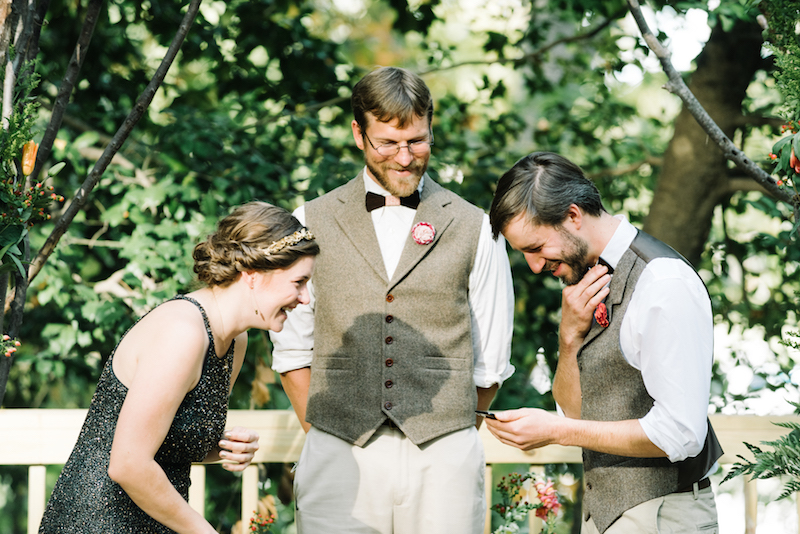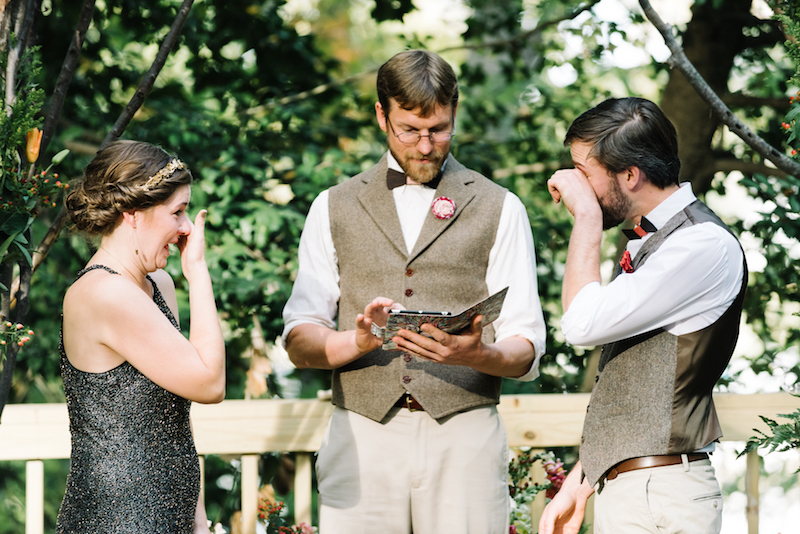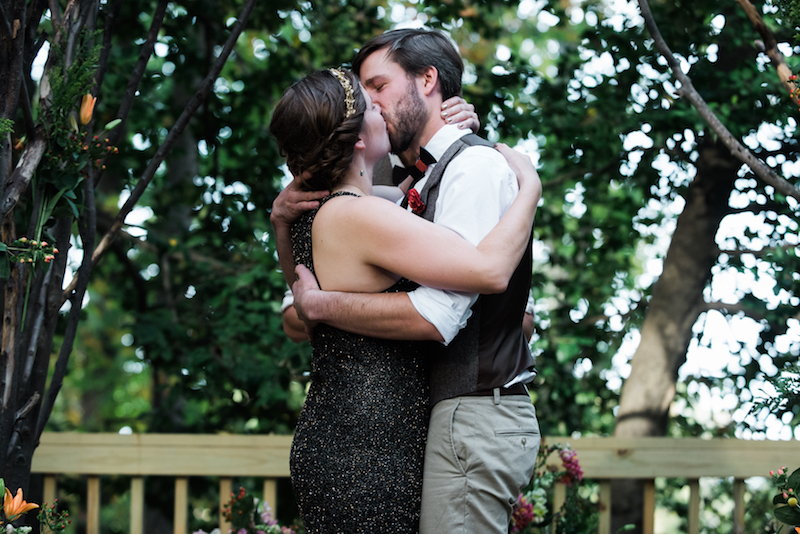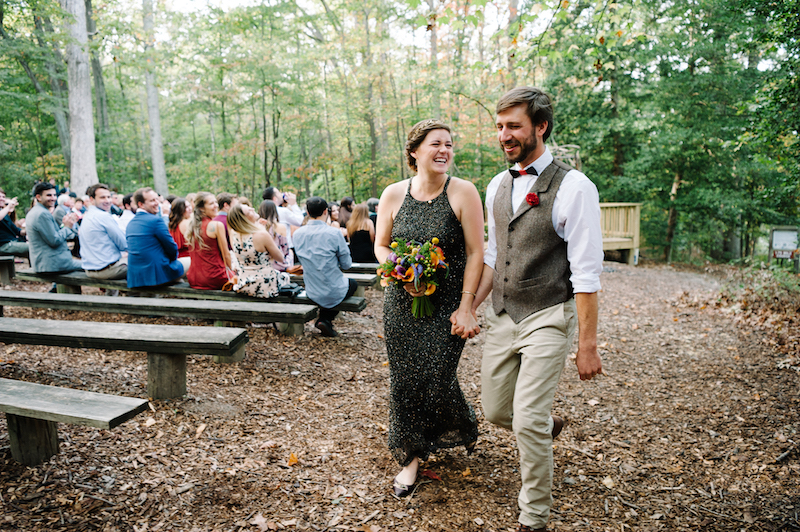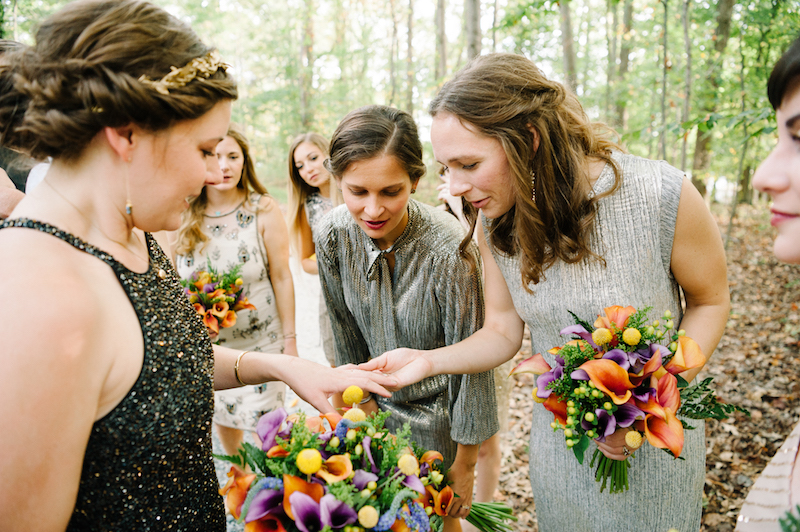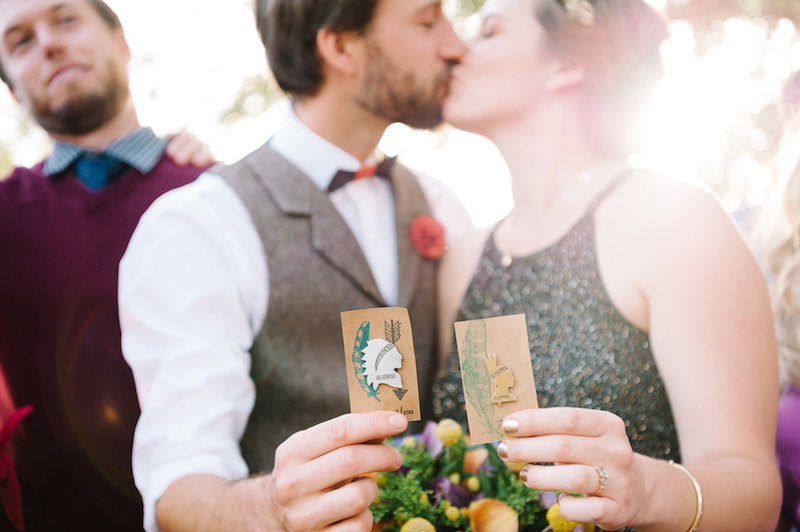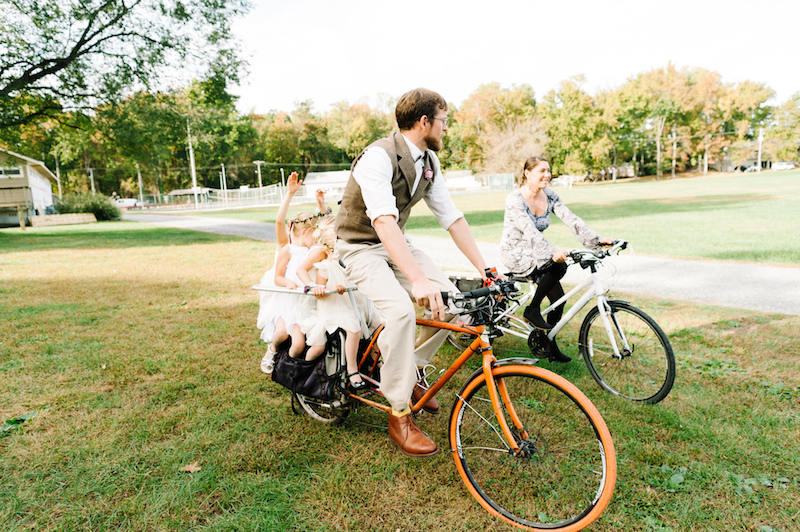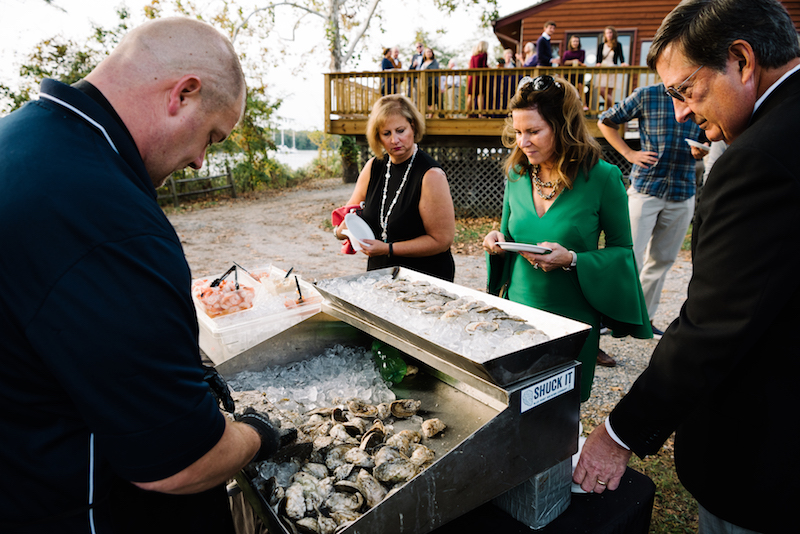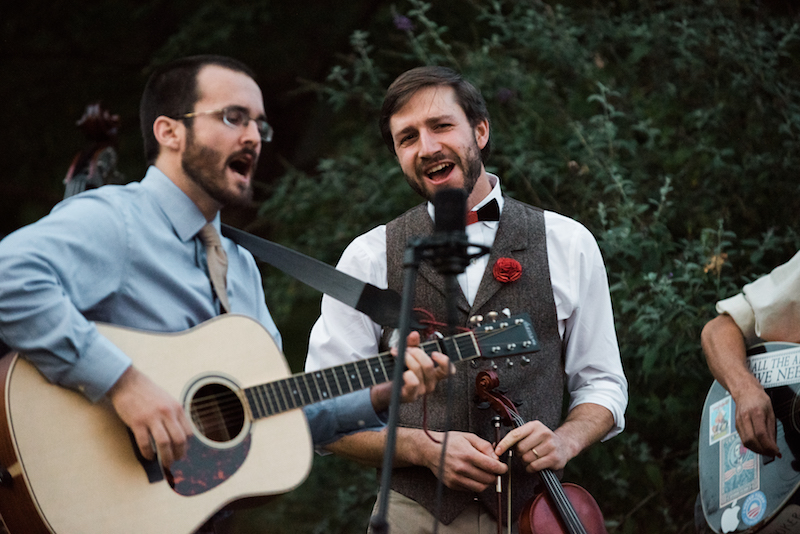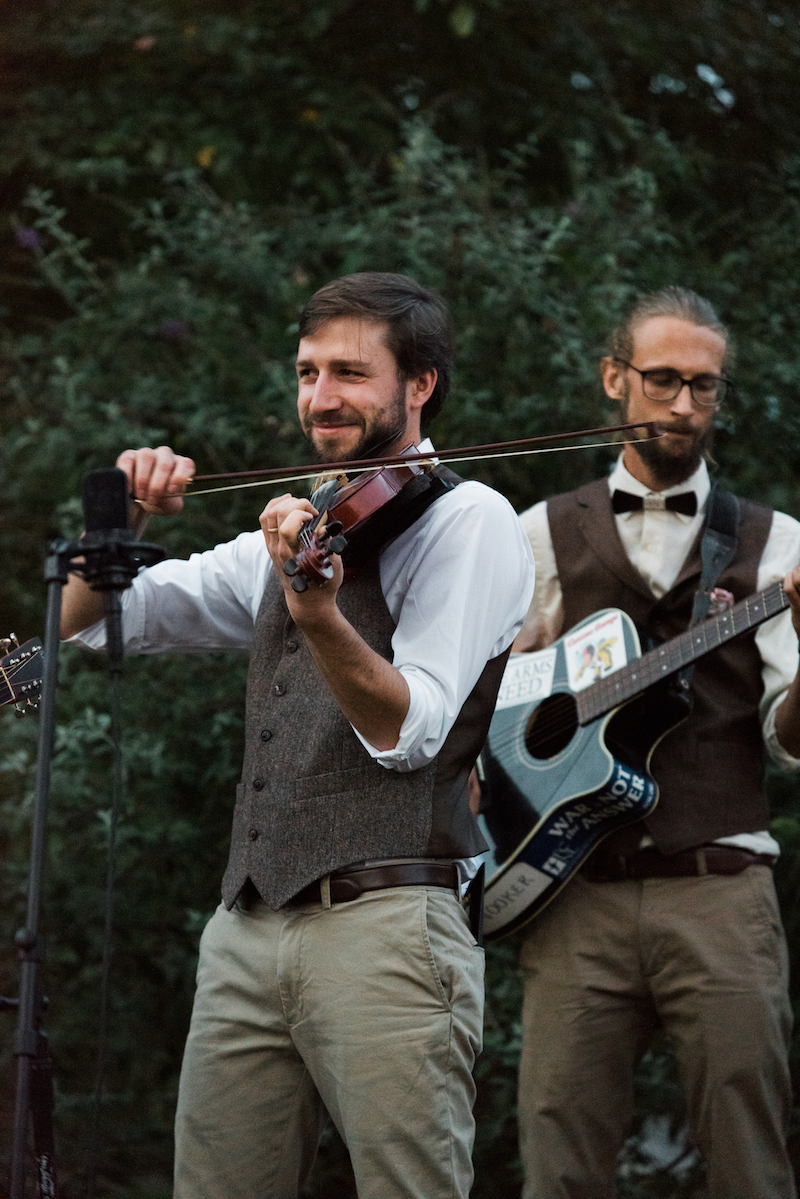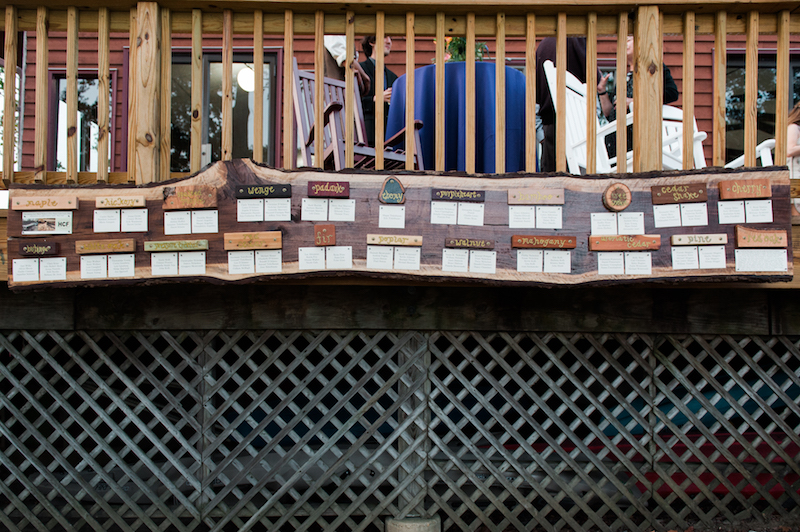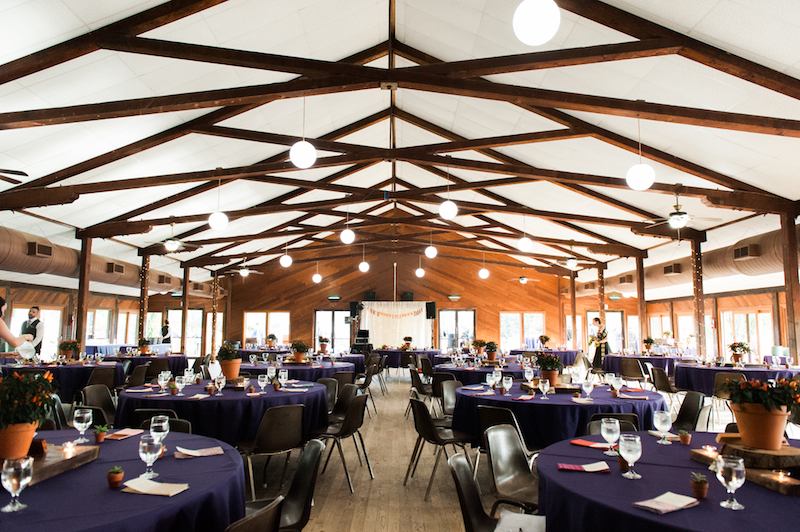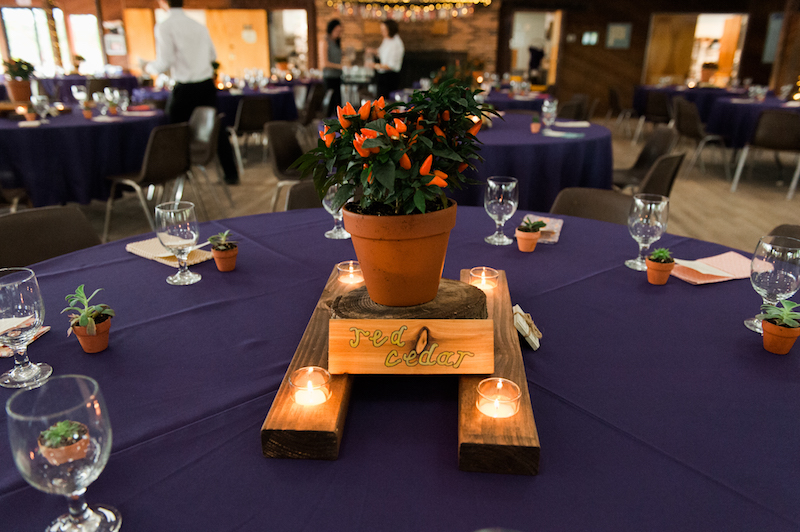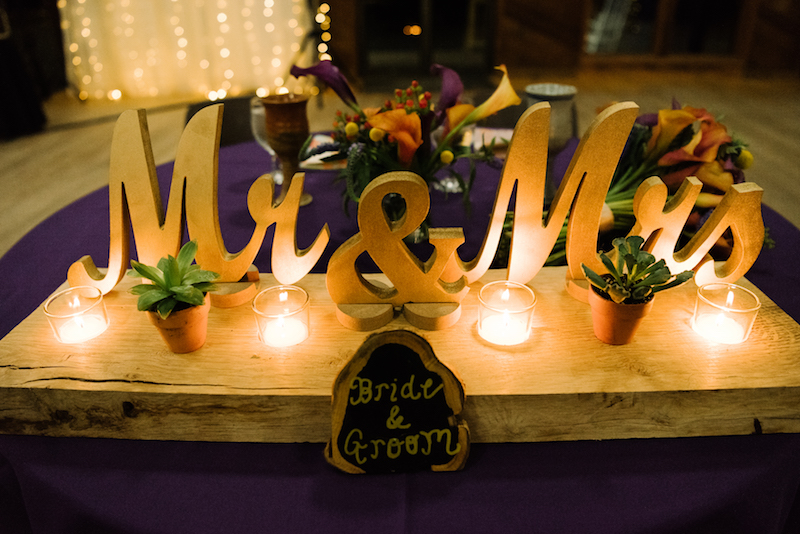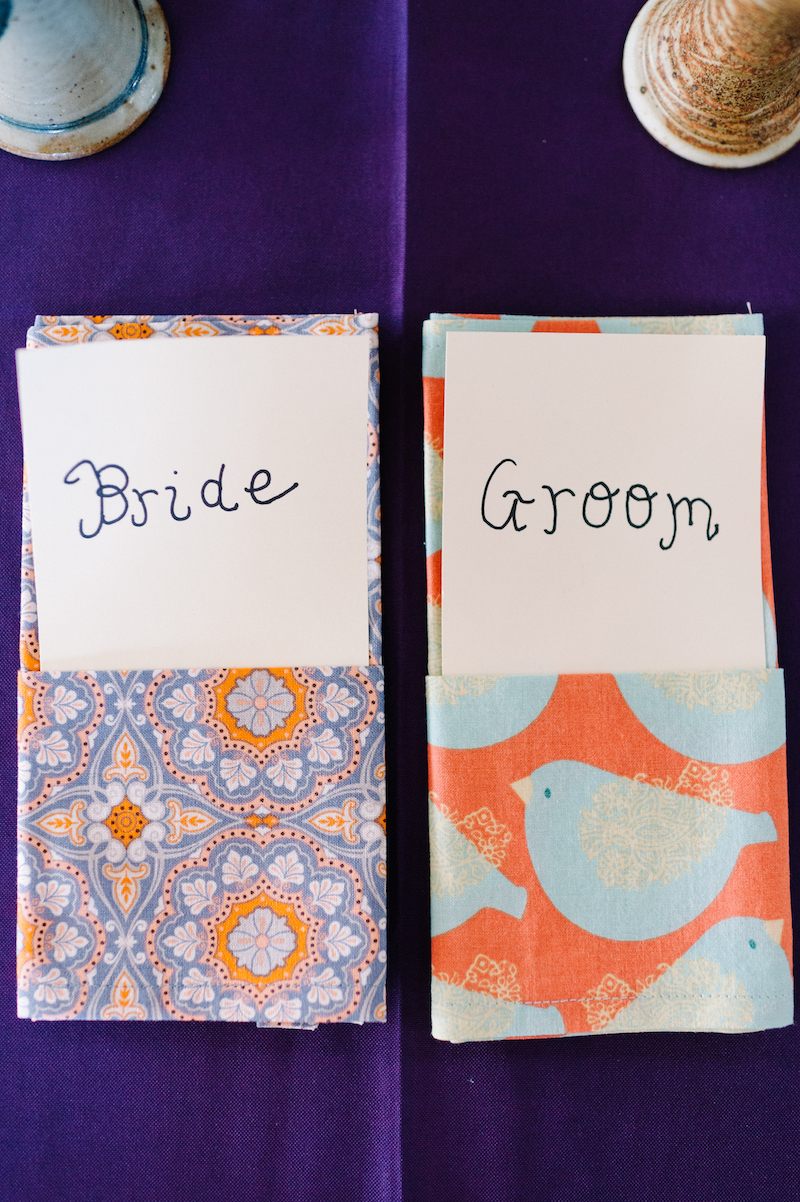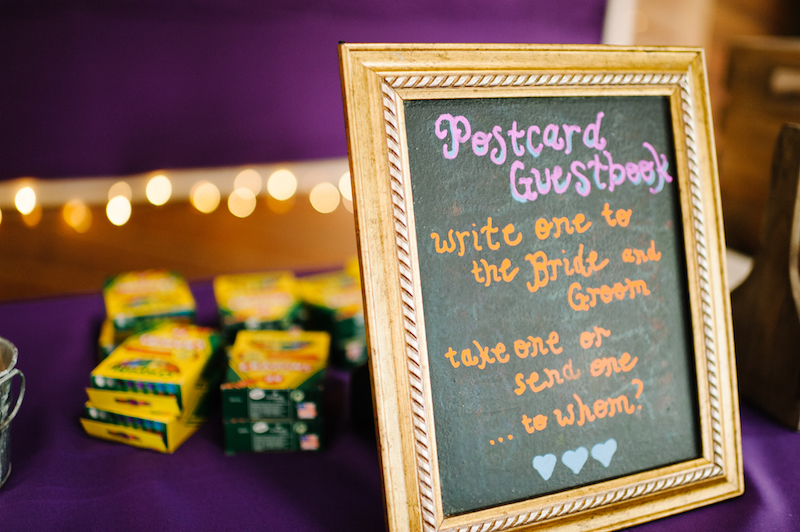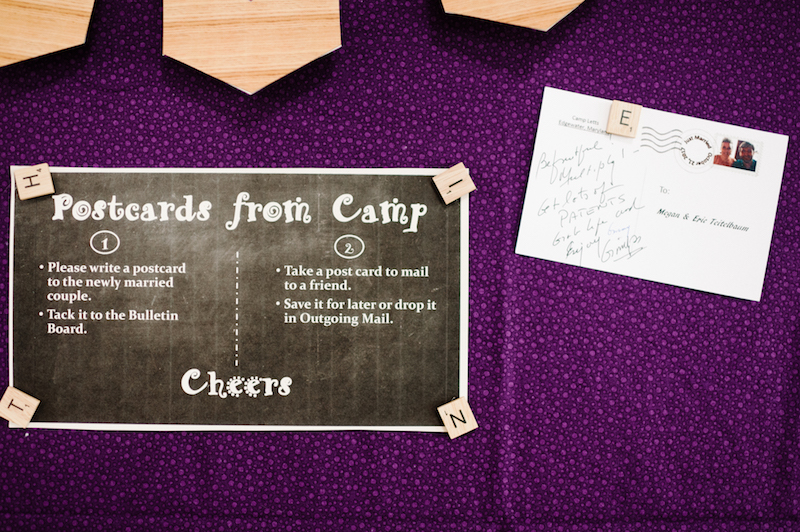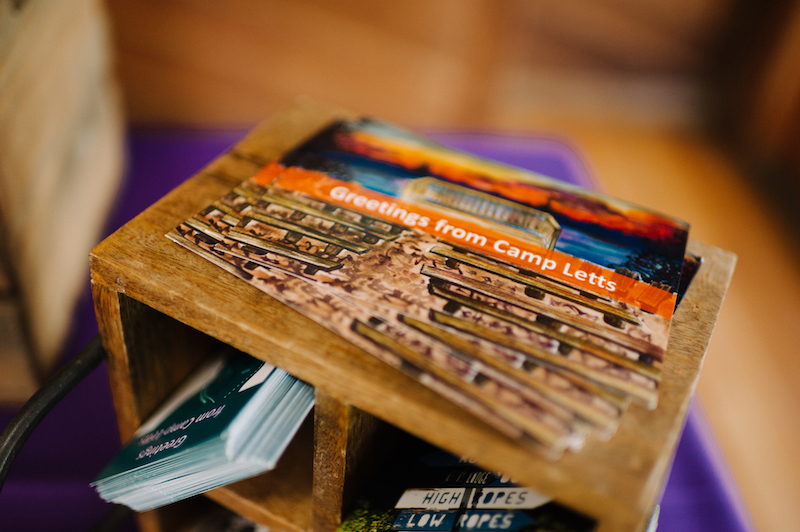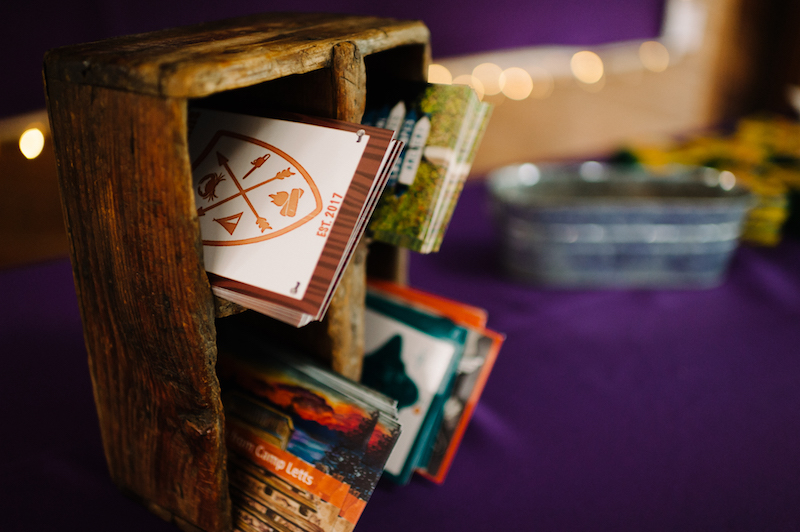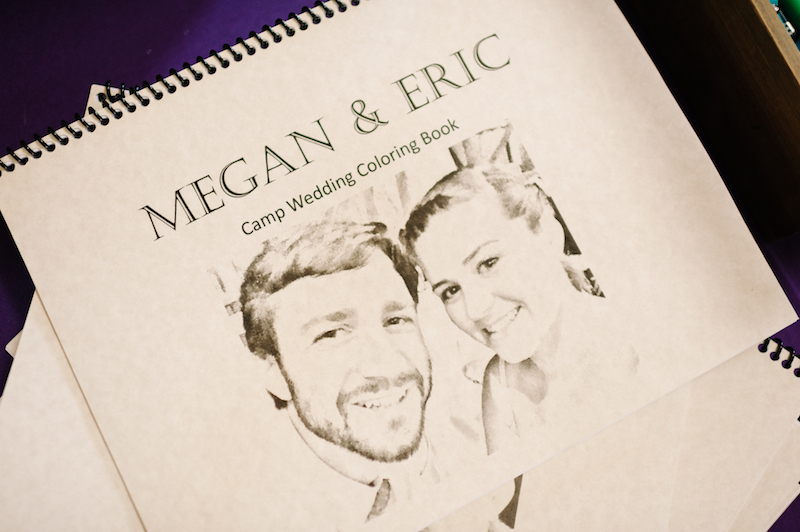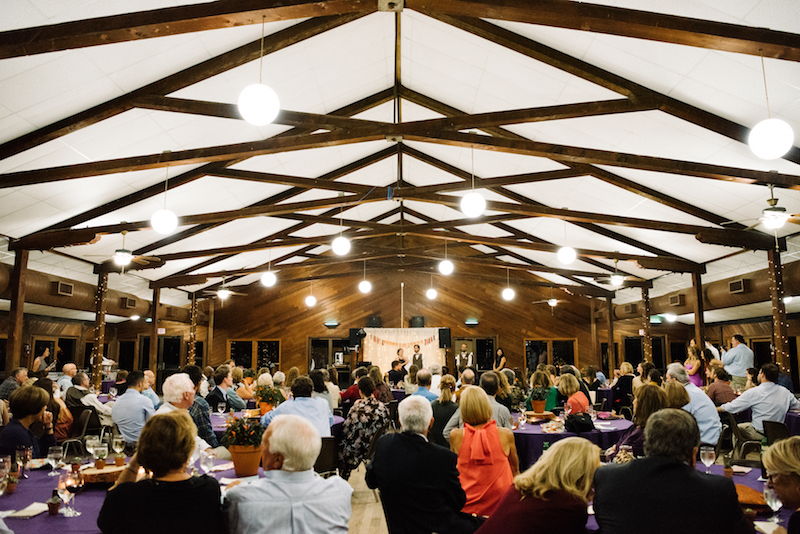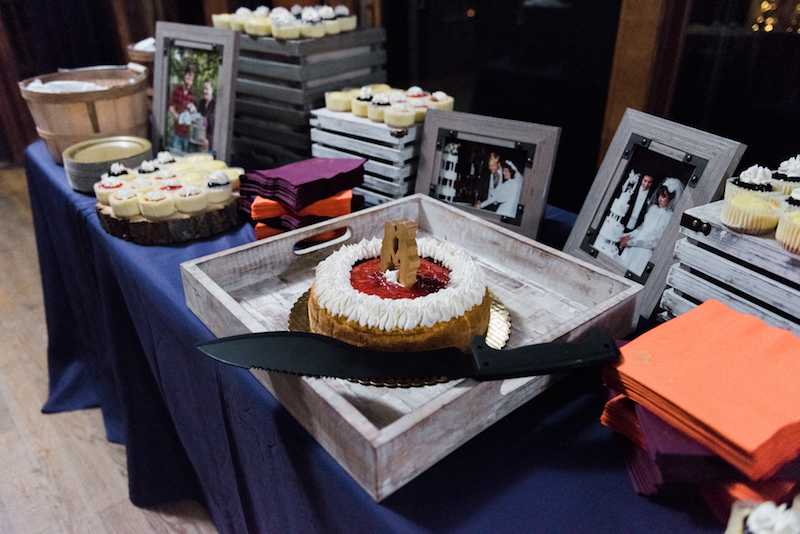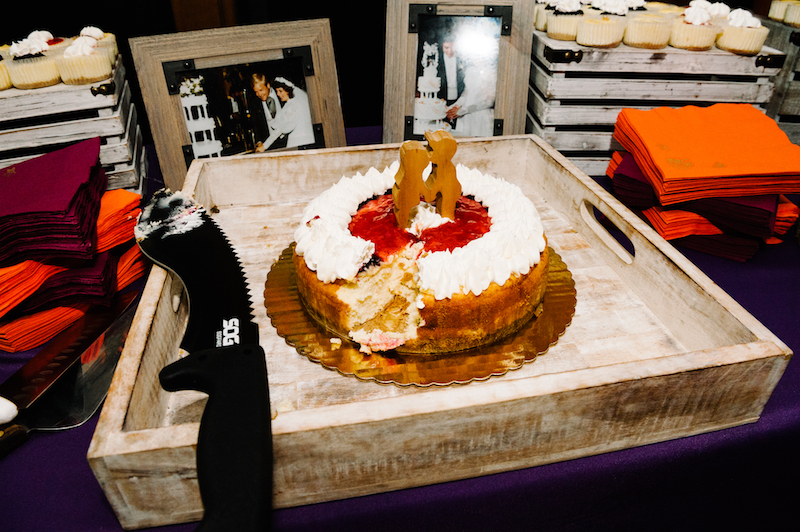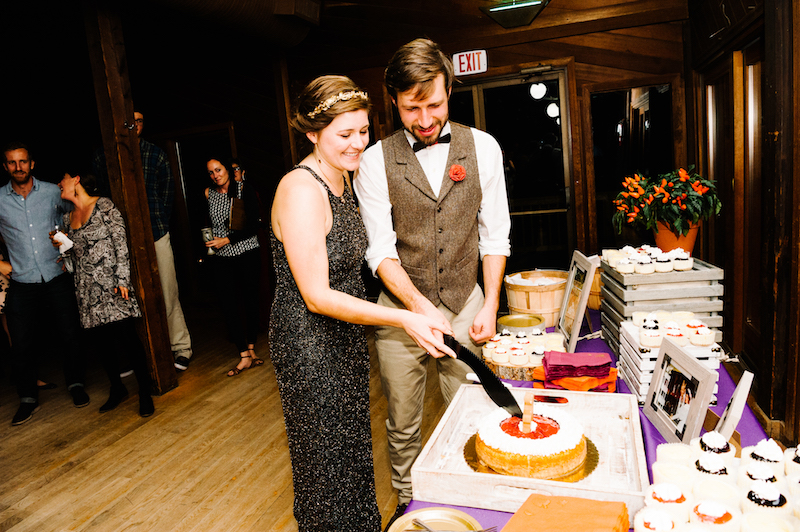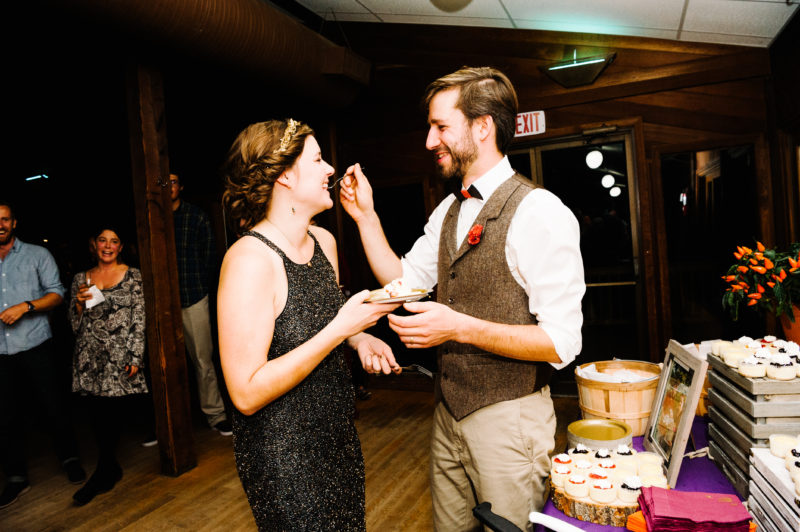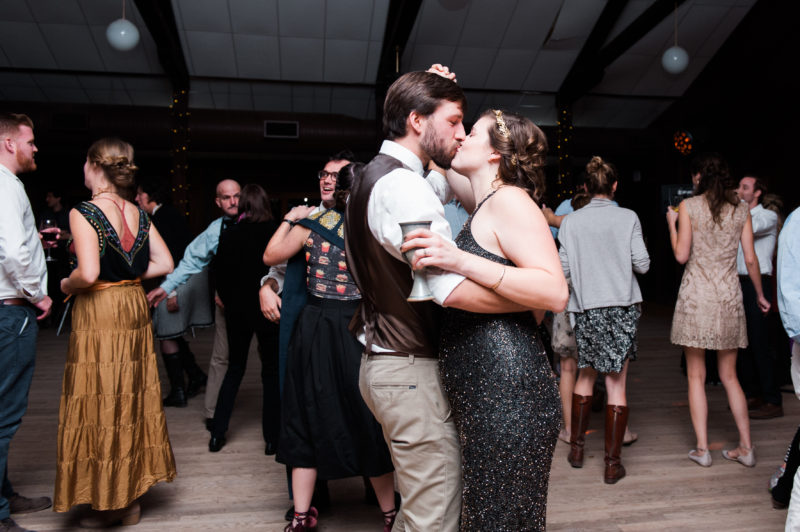 Vendor Credits
Venue: Camp Letts
Photography: Karlin Villondo Photography
Event Planner: Rachel Kendall Events
Rentals: Absolute Party Rentals
Desserts and Cake: Honey Hive Bakery
Music: The High & Wides (Watershed Entertainment)
Bartending Service: Mixology
Oysters: Proshuckers
Hair and Makeup: Jewel Hair Design
Get started planning your own dream rustic wedding with Rustic Bride's venue and vendor guide.