When a wedding includes Viking drinking horns, you *know* it's going to be a good one.

Juli and Peter's fun, family-and-friends-filled wedding celebration was held at Ashton Creek Vineyard in Chester, Virginia, and photographed by Shannon Hennessey Photography.
The couple, who met on the dating app, Bumble, quickly fell for each other, going on three dates in three days―because they simply couldn't wait to see each other again.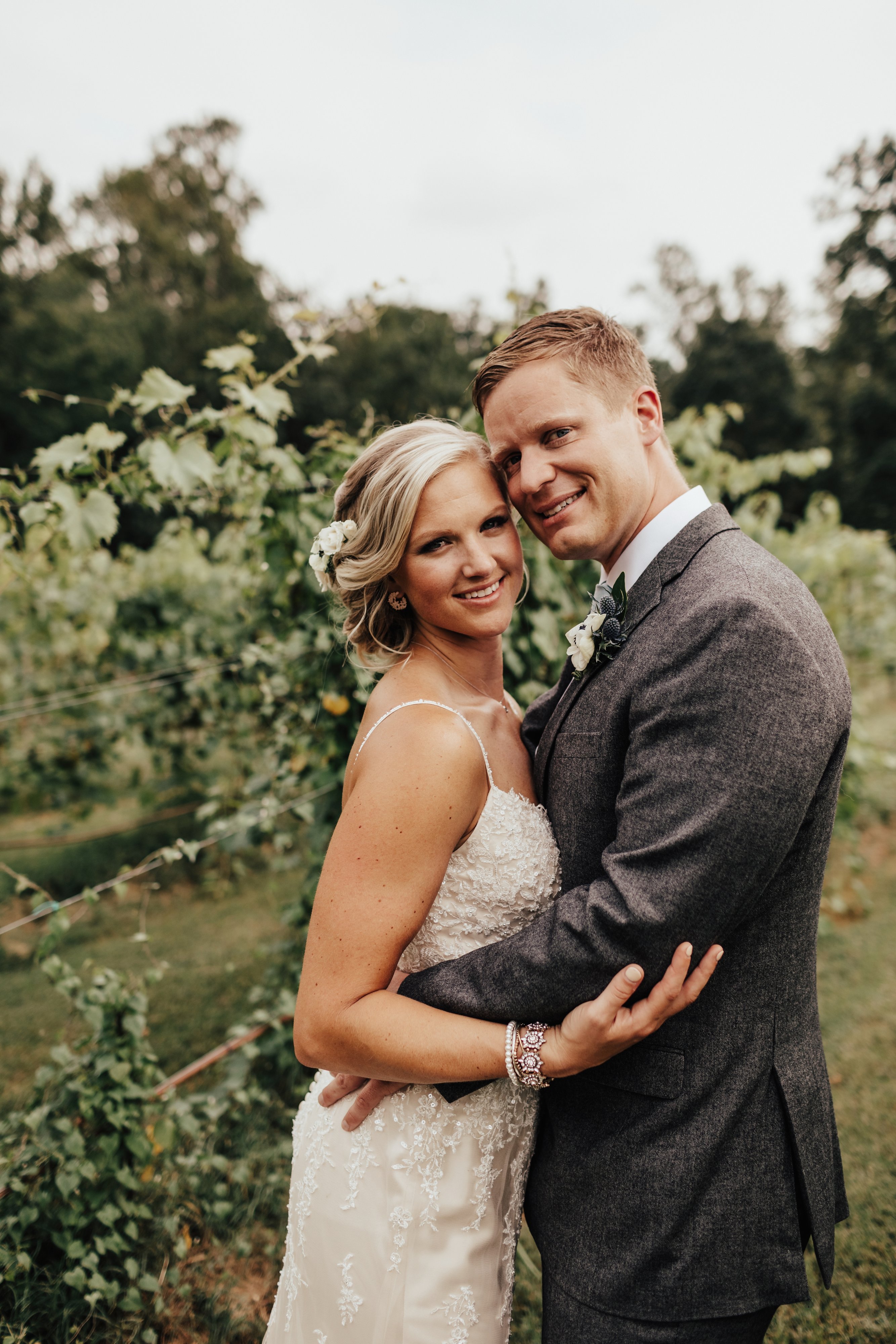 "I had a really strong feeling Peter was my soulmate on our third date," says Juli. "We went to brunch and then walked around Belle Isle for almost four hours just talking. It was such a connection through conversation, and I have never felt that comfortable with someone in such a brief amount of time."
Adds Peter: "I worked a long night the night before, but I was so excited to see her again, it was like the equivalent of four cups of coffee. We talked about everything under the sun. The four hours felt like 20 minutes. She was honest, didn't say the things that people just wanted to hear, and was real. And she still is!"
When it came time to wedding planning, the reception space at Ashton Creek Vineyard, which echoed the feel of a great European banquet hall, proved the perfect spot to reflect the couple's heritages, which was an important part of their day (Peter was raised in Norway, and Juli's father is from Germany).
At the ceremony, the Persian rugs were sourced from the consignment shop owned by Juli's parents, while the handmade macrame backdrop and macrame decor lining the aisles (handmade by Peter!) have their origins in Juli's childhood.
"Juli's Omi and Opa, her paternal grandparents, had a little cottage in St. Michael's, Maryland, which Juli would visit often," says wedding coordinator Chelsea Moring of Illumination Events Studio. "It was a treasure trove of German trinkets and decorations, and macramé was a big part of their style. Her Omi and Opa passed away before her wedding to Peter, and it was Juli's way of honoring her grandparents by showing off her love of macramé in the details of the wedding decor."
And in a nod to Peter's roots, the couple drank from special bride and groom Viking drinking horns (Viking drikke horns), brought especially by Peter's grandmother from Norway; the groom also gifted drinking horns to his groomsmen and other close family and friends.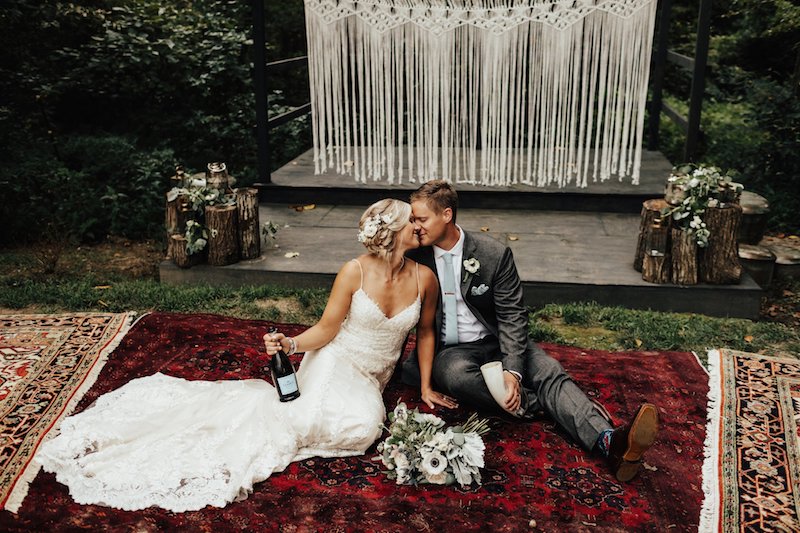 For the favors, the couple chose antler bottle openers with a note saying, "Tusen takk" which means "a thousand thanks" in Norwegian. Calligraphy for the favor tags, as well as the wedding signs, was provided by Juli's sister and friend, both artists.
"My favorite part of this wedding was the magnetic quality of this group of people," says Chelsea. It was one of the closest and most fun groups I have seen in my eight years of weddings—one giant family drinking from horns, hugging, dancing, laughing, crying, and bringing one love together."
Juli and Peter, thanks so much for sharing your special day with us!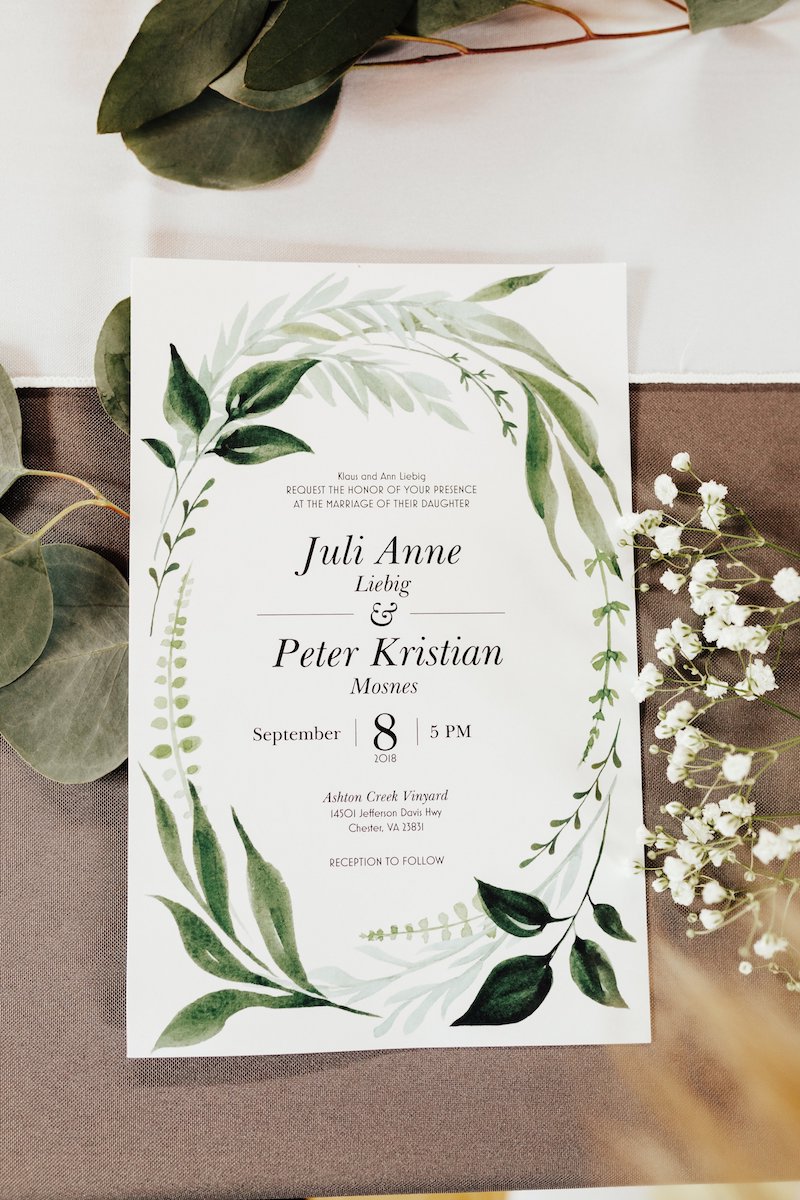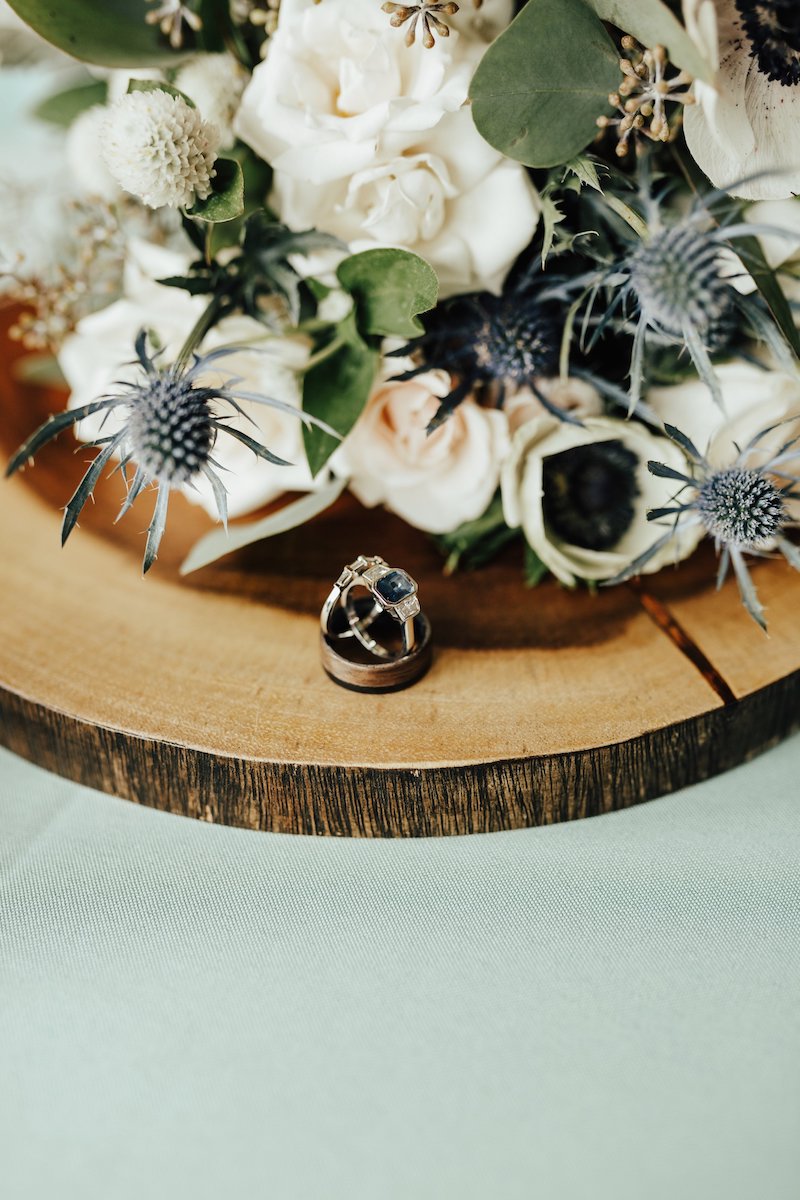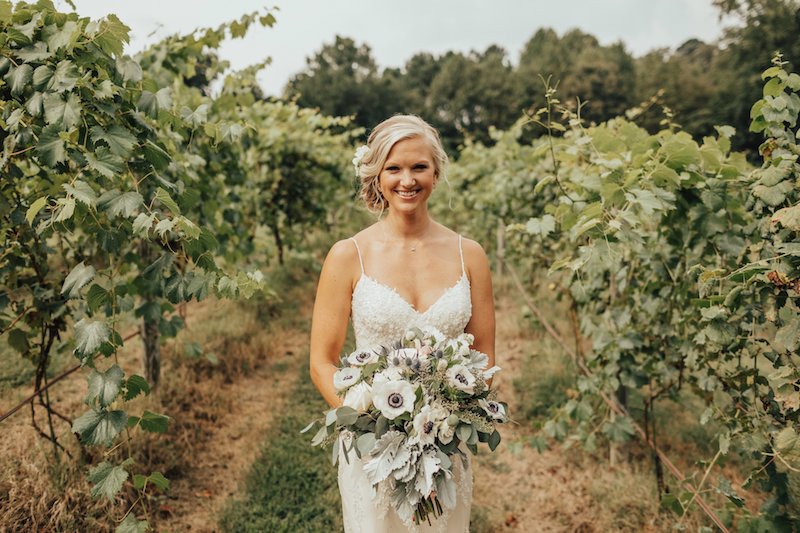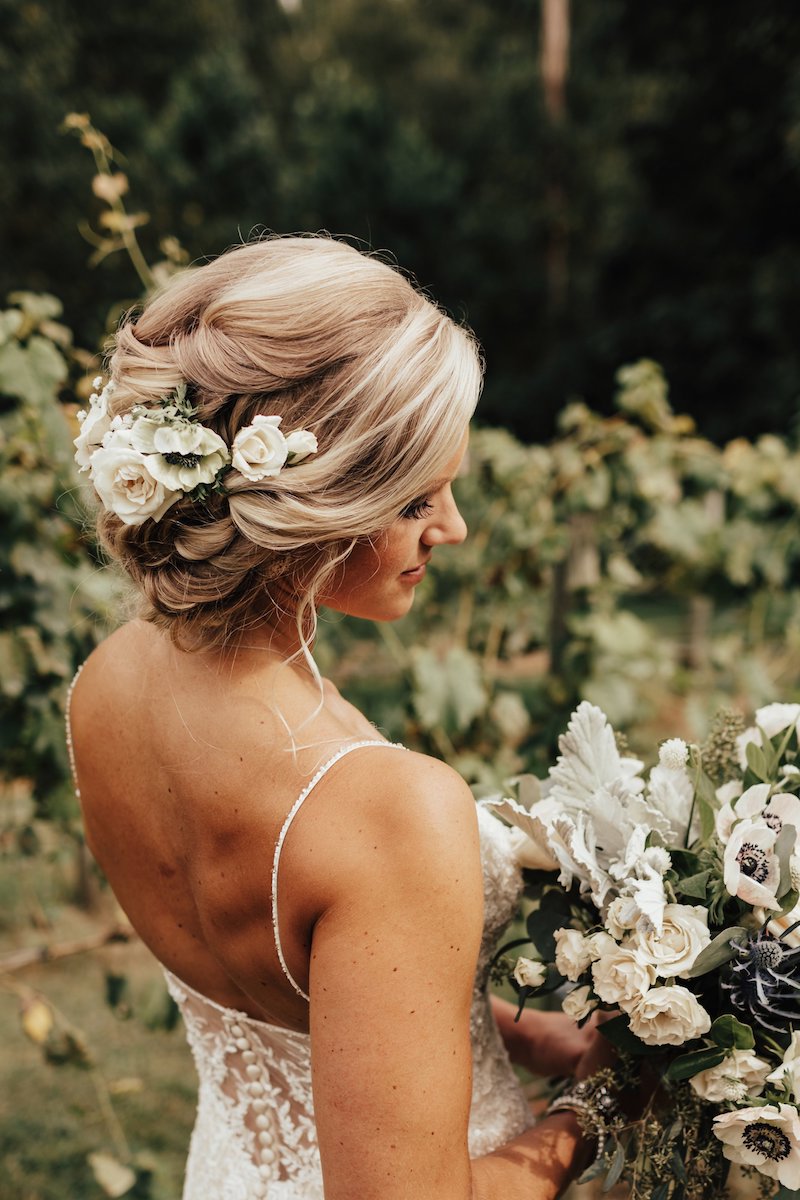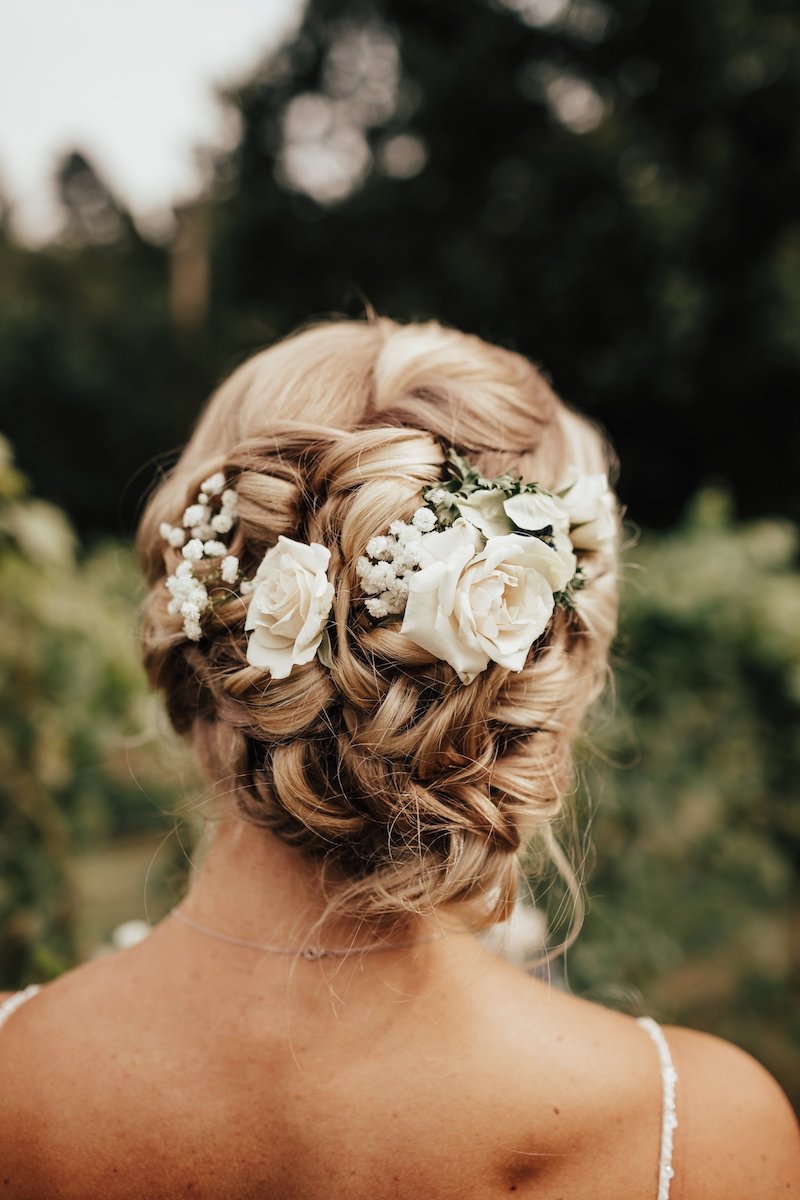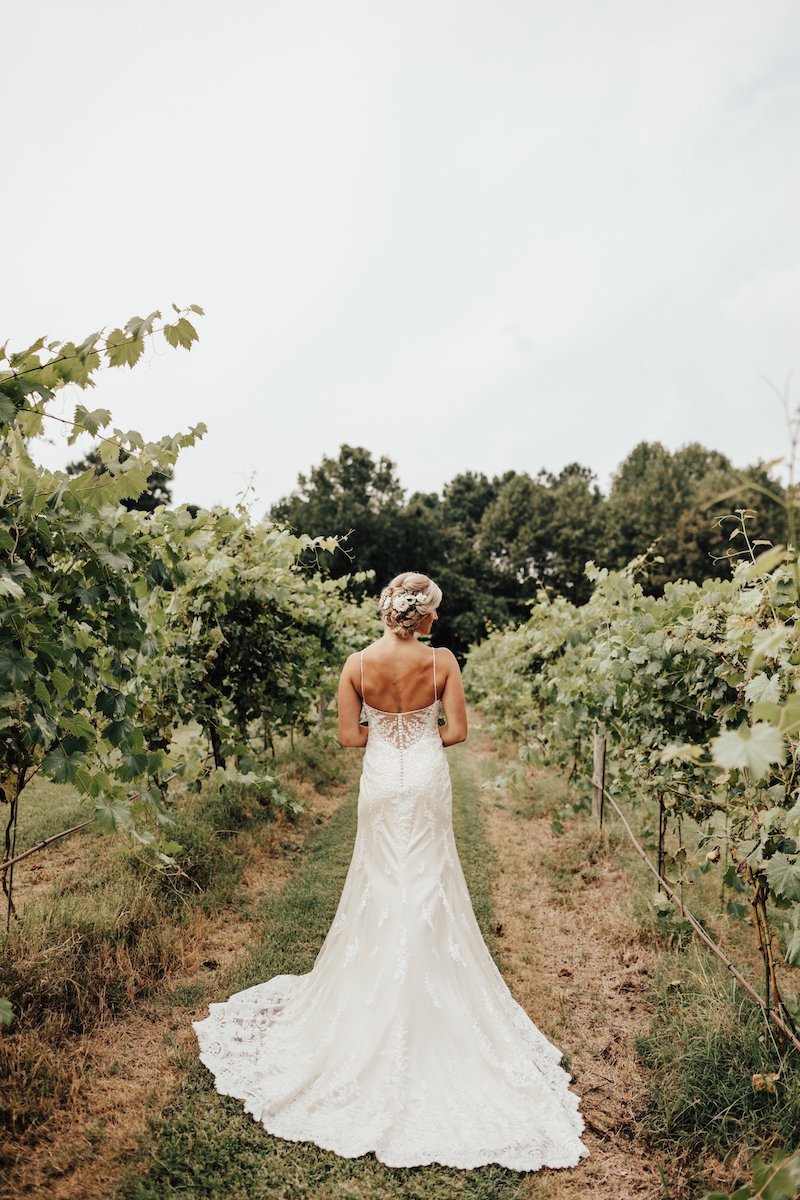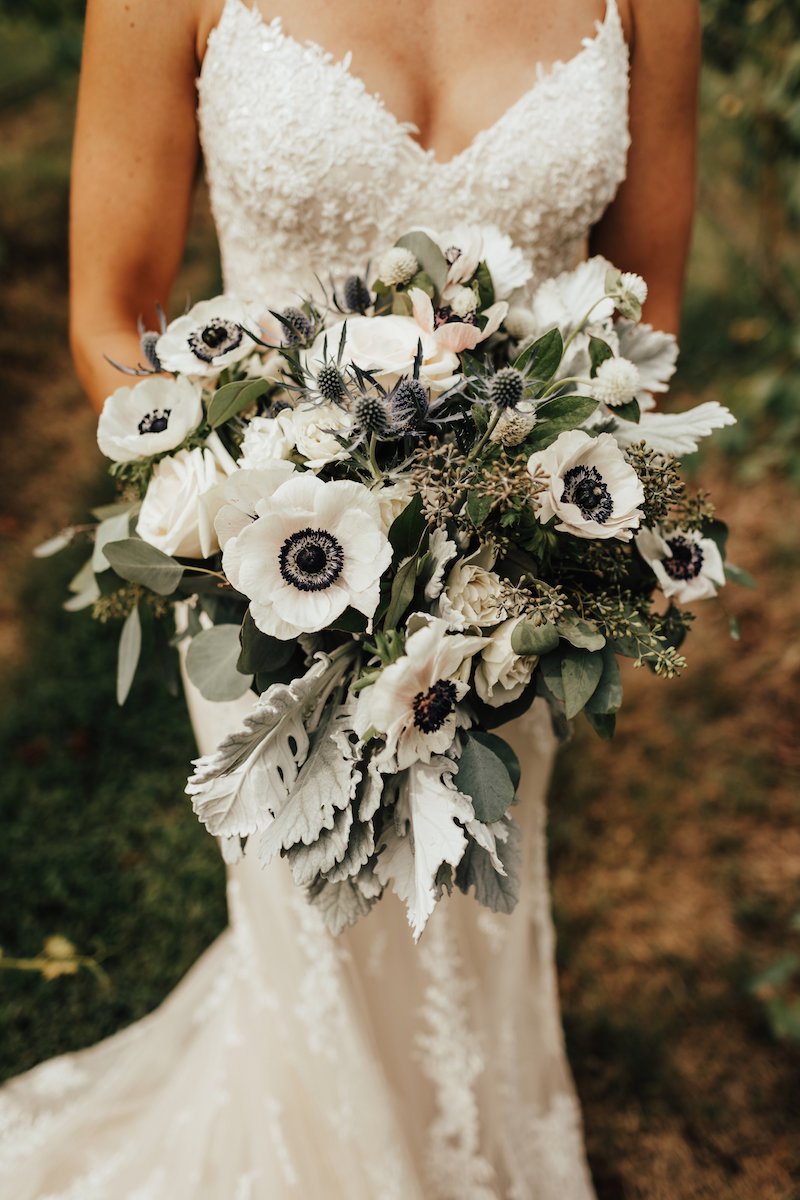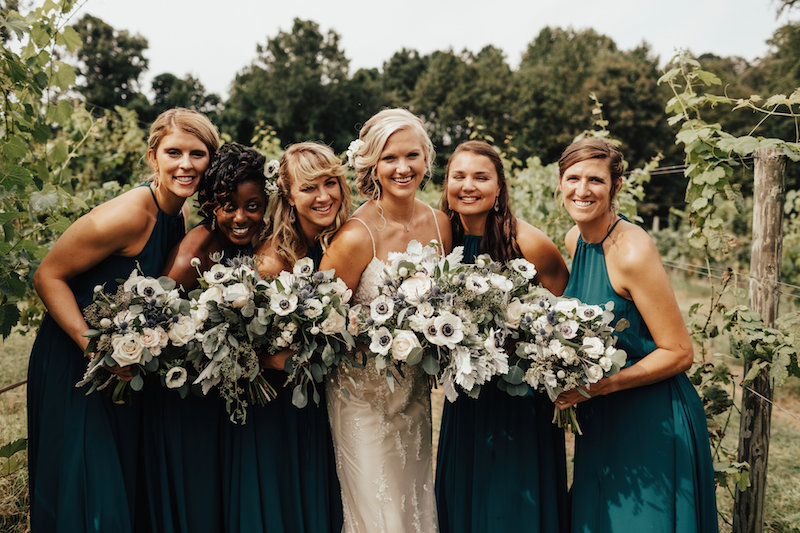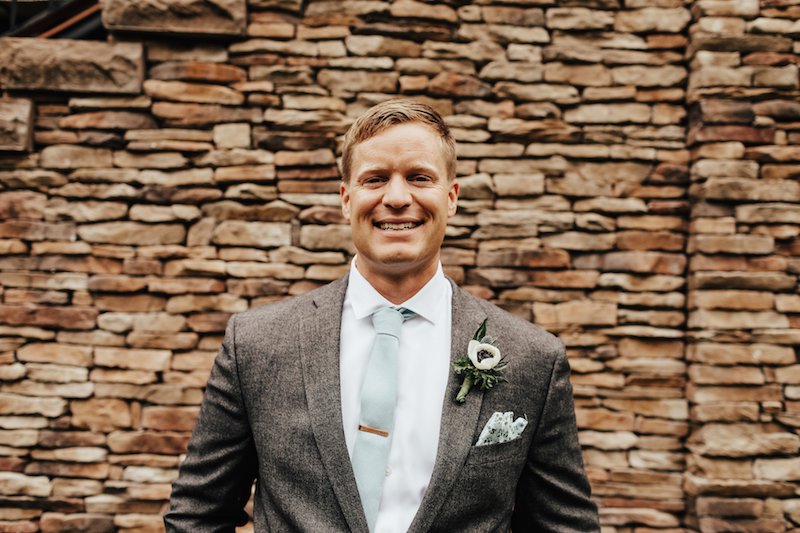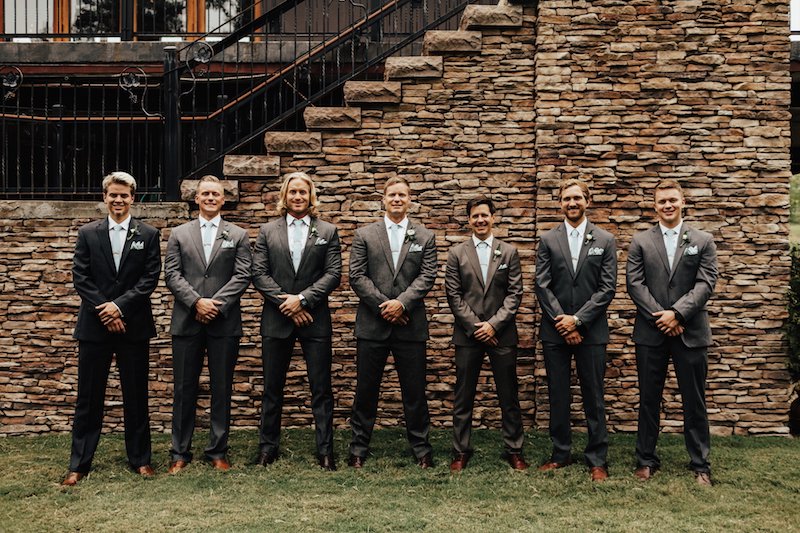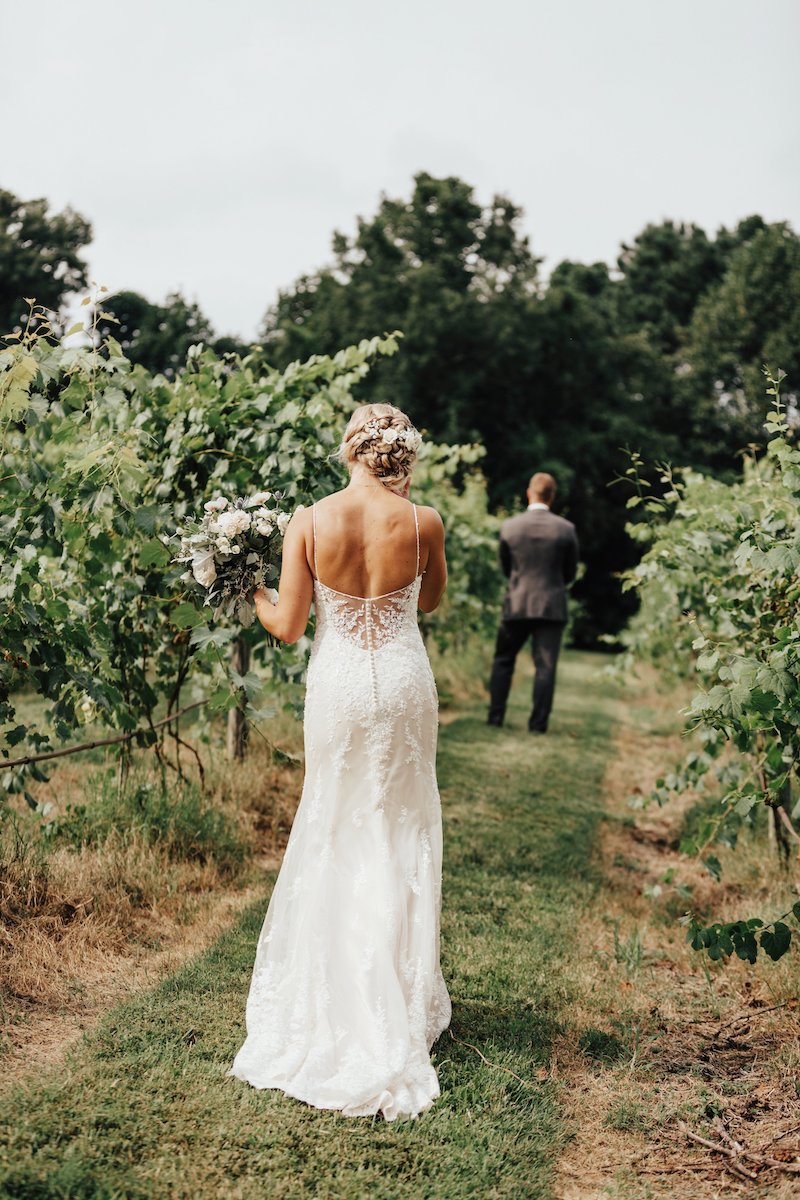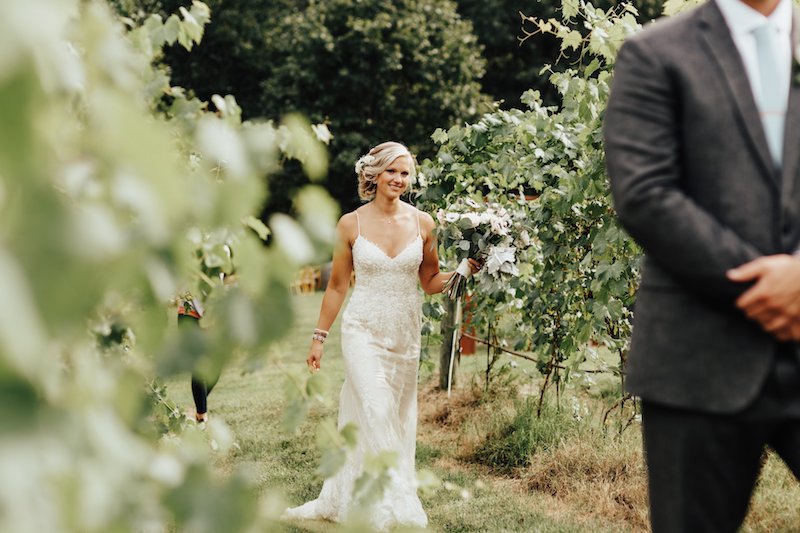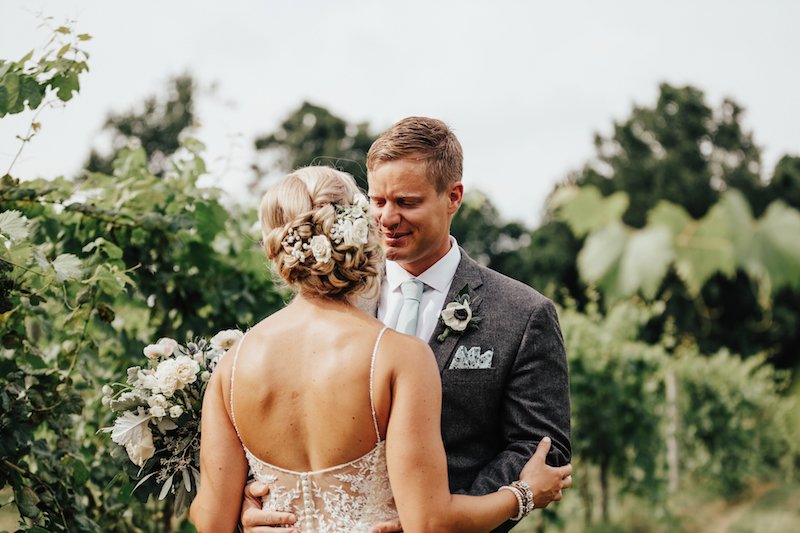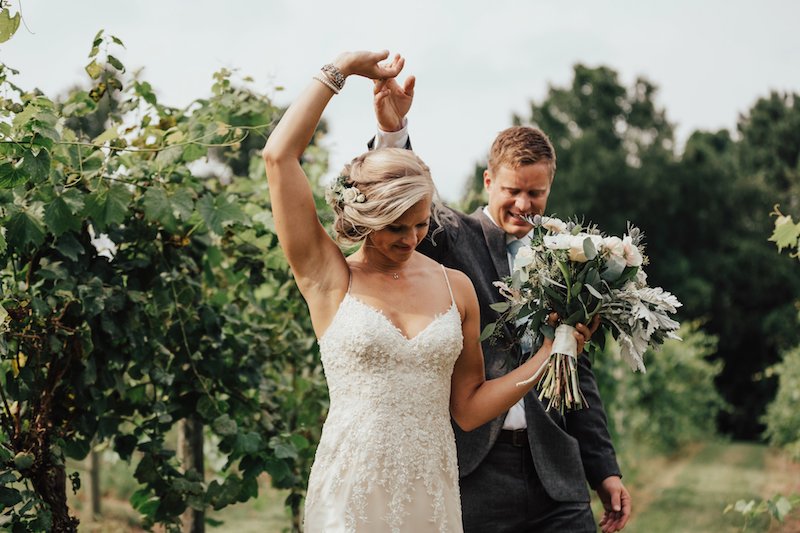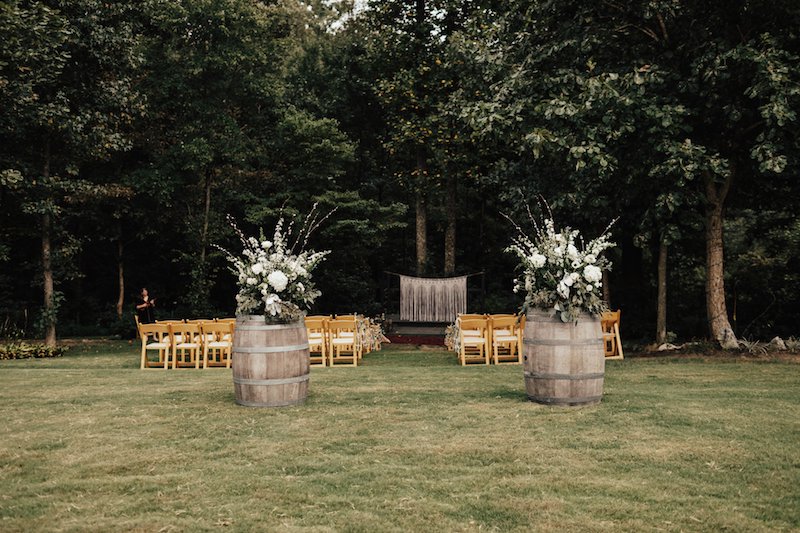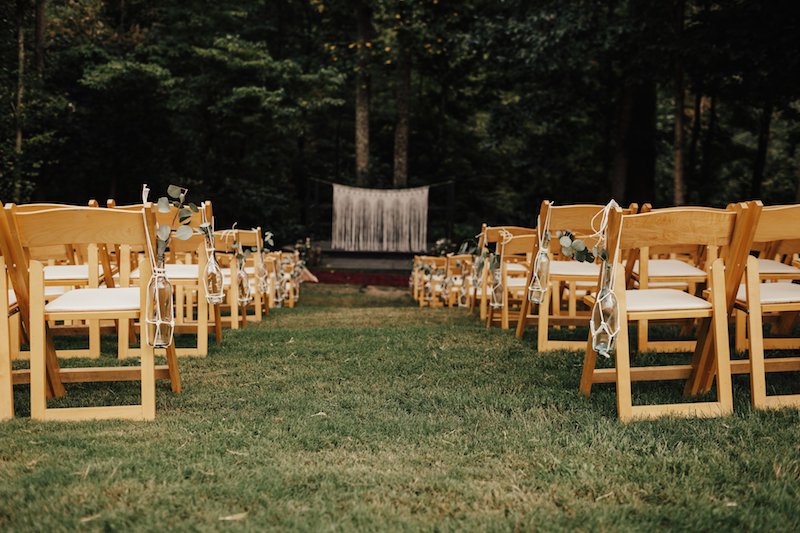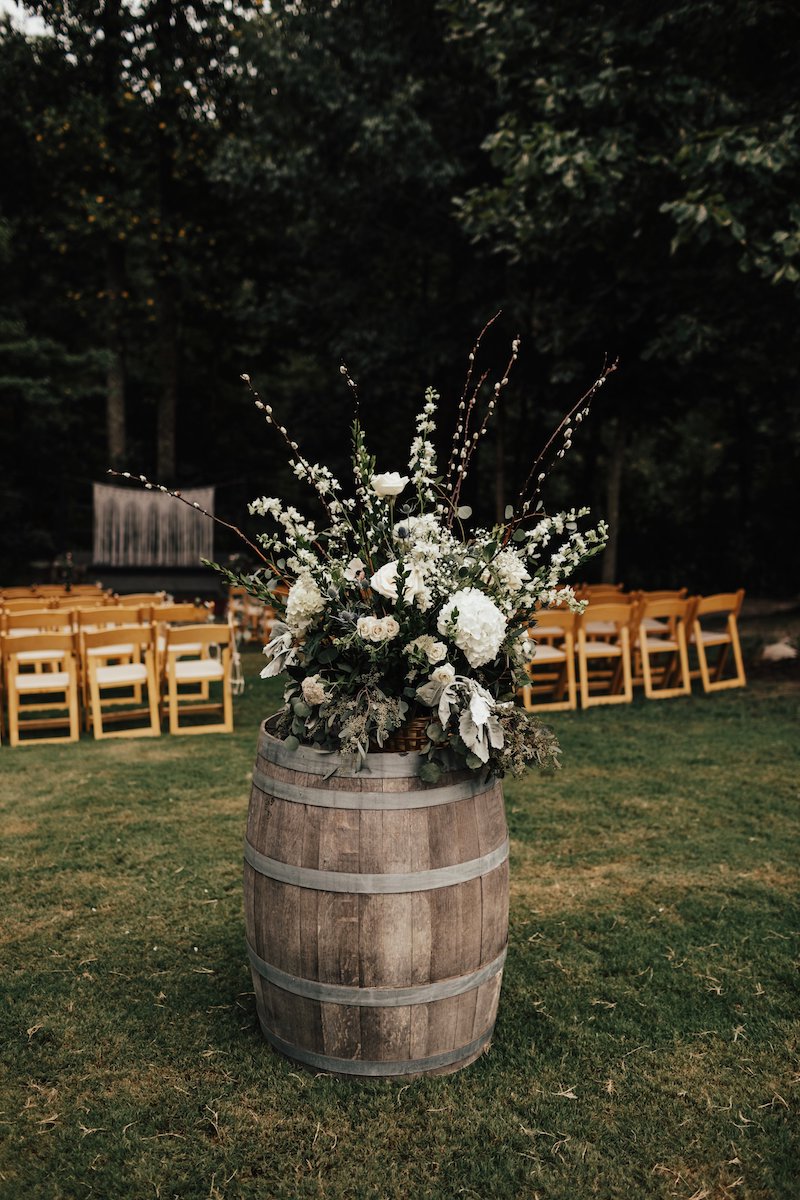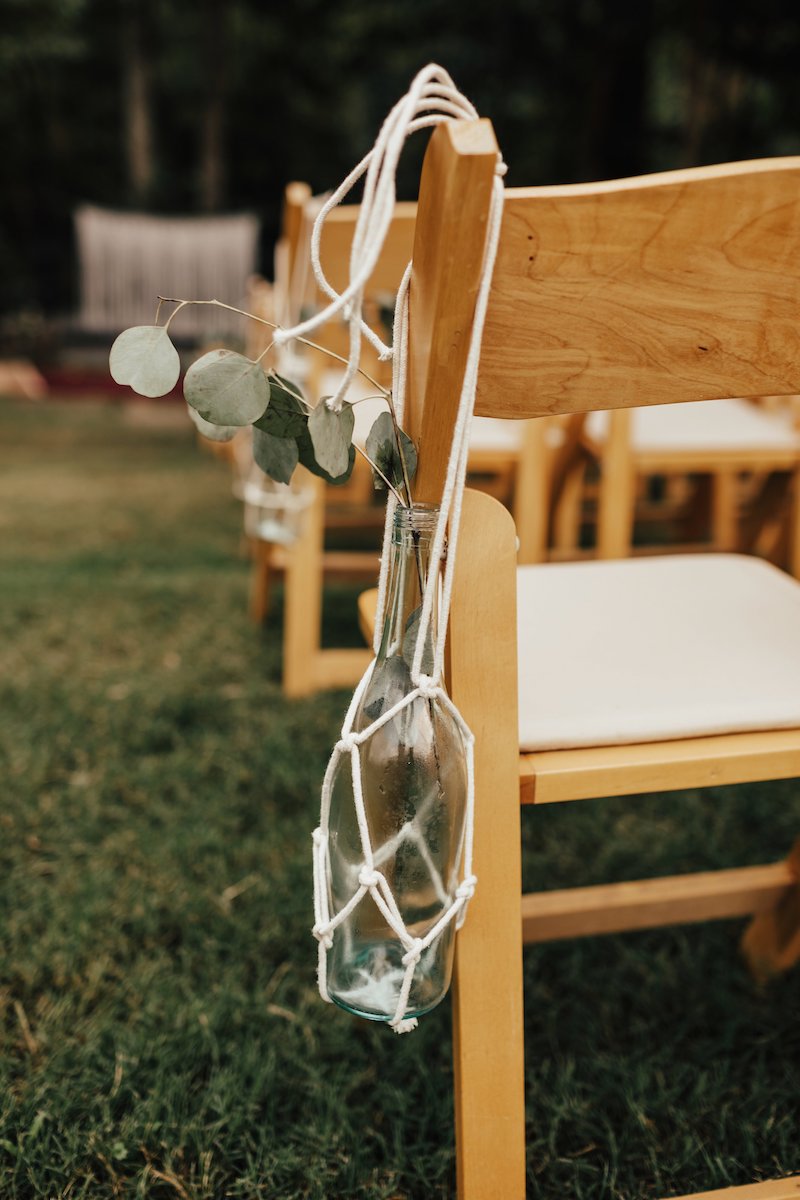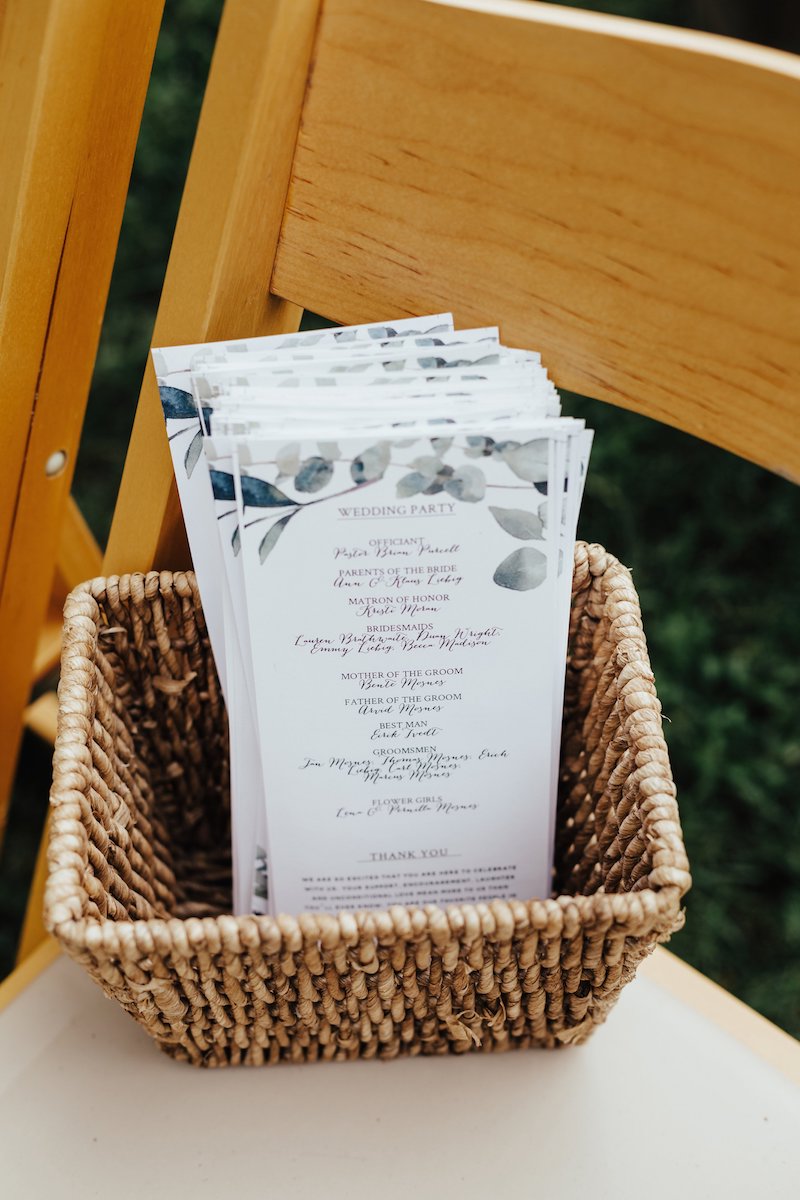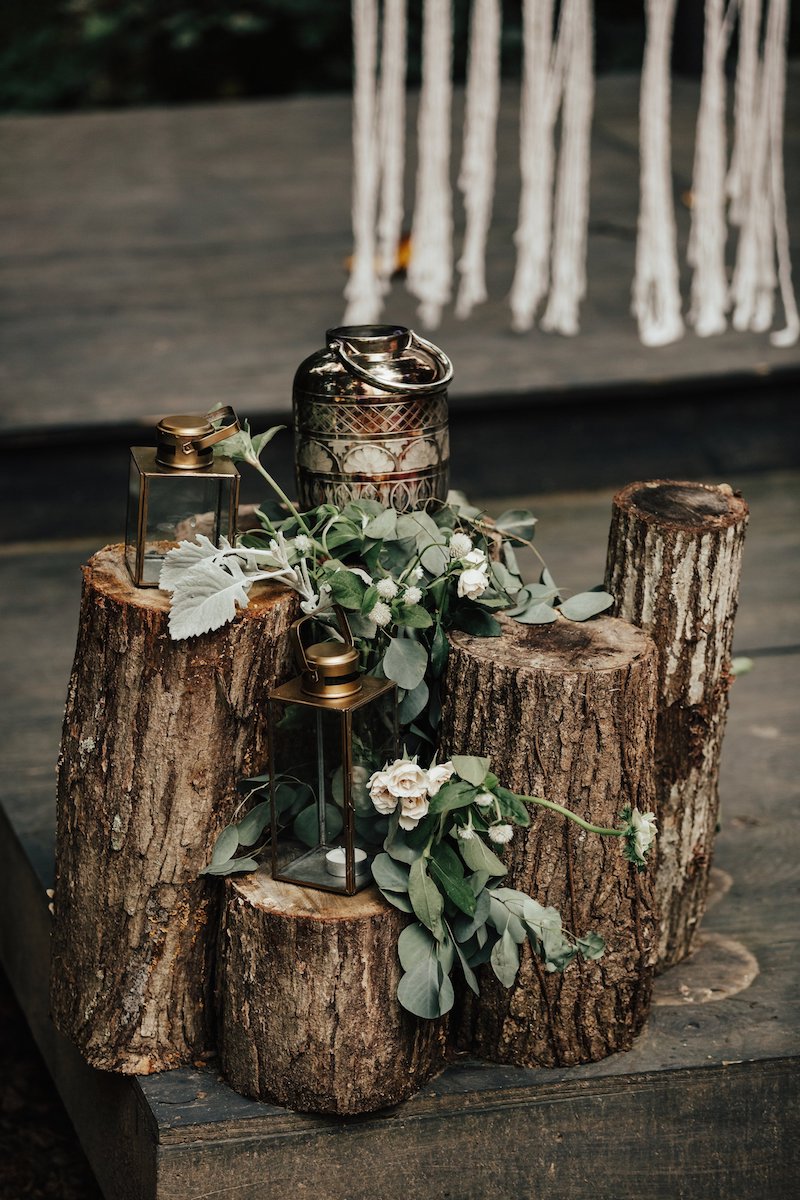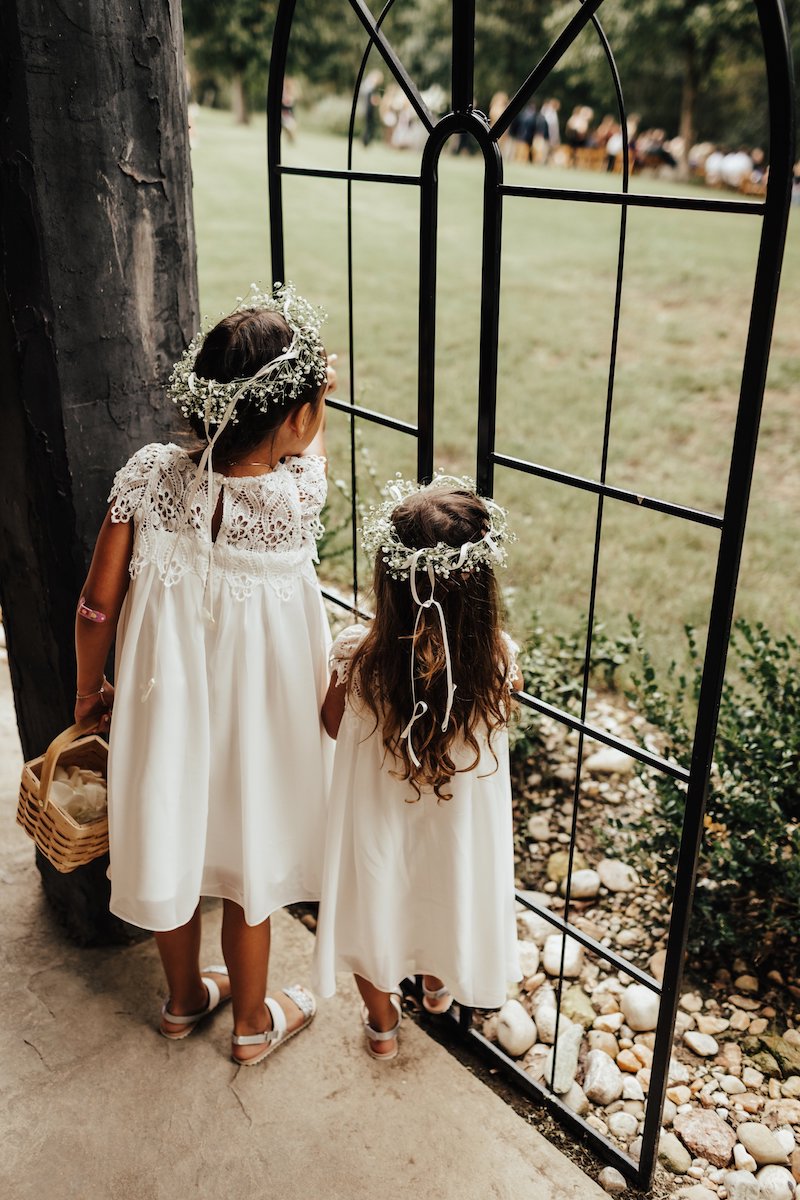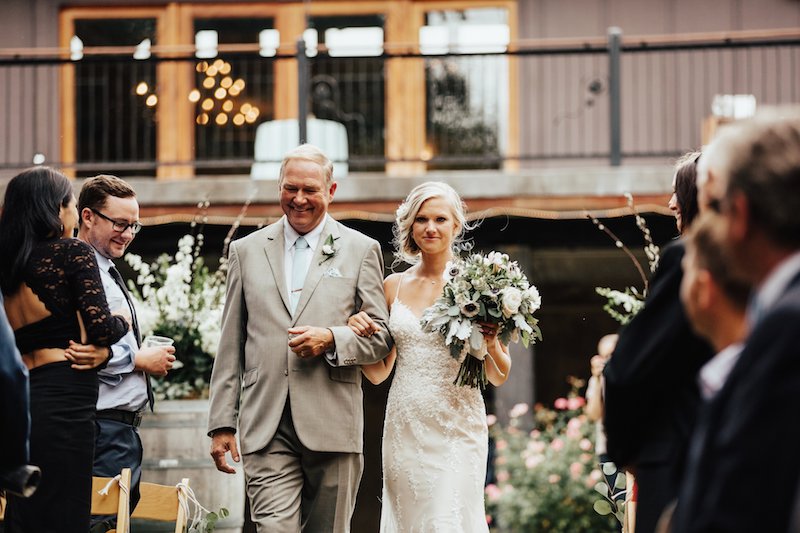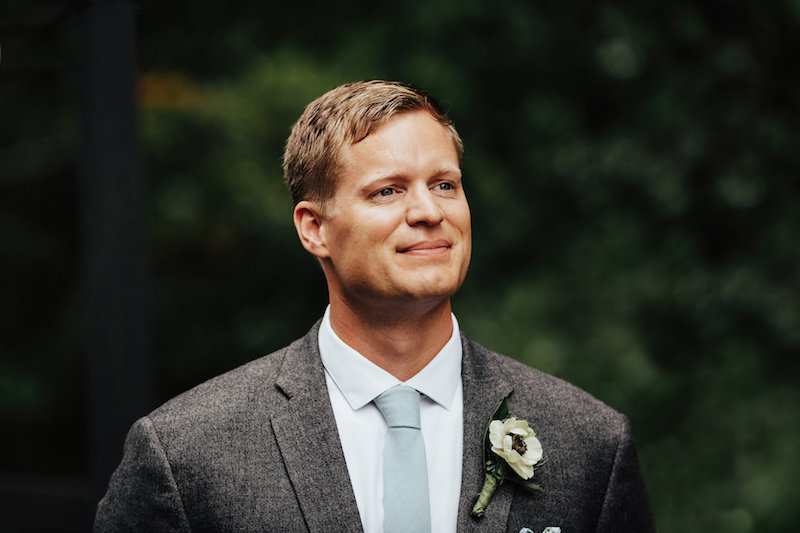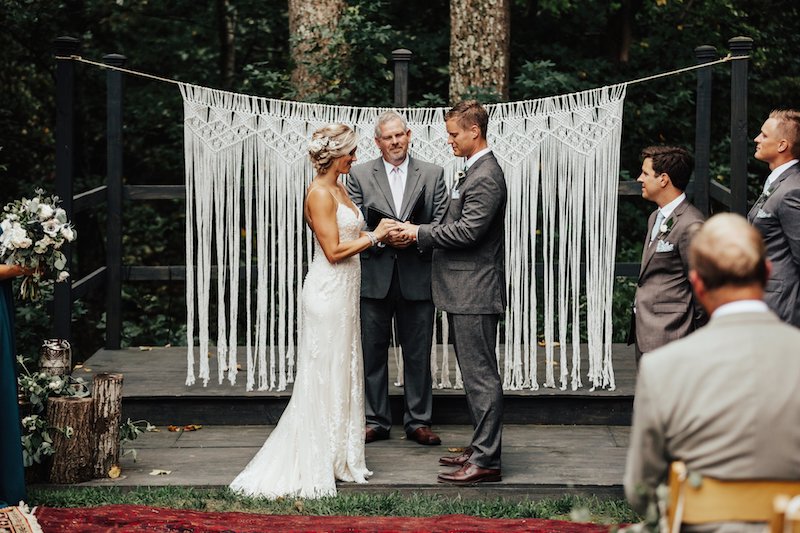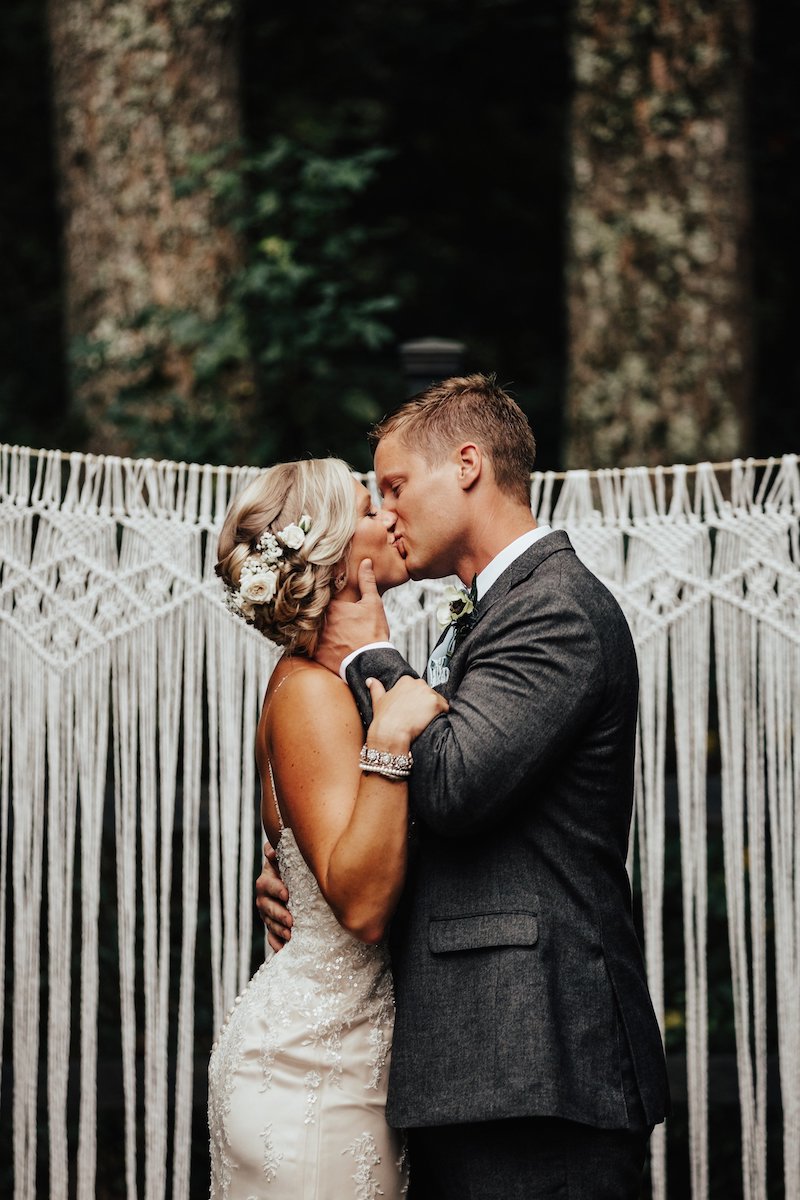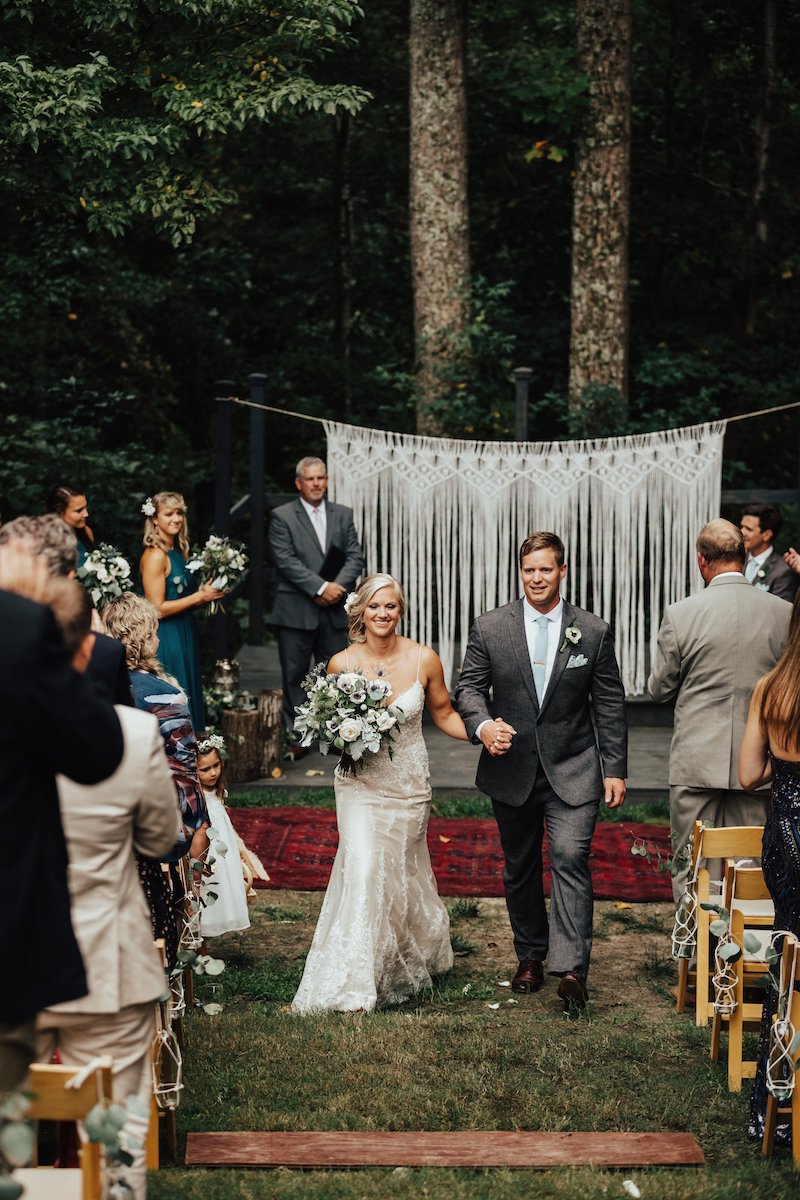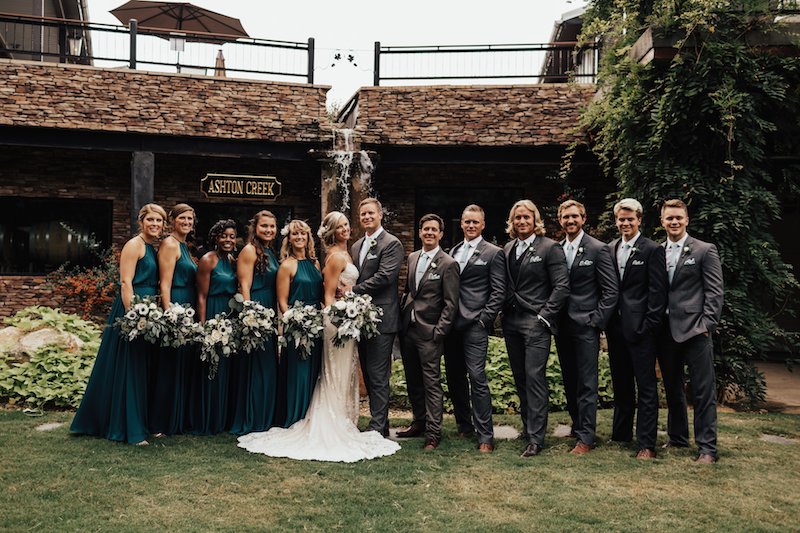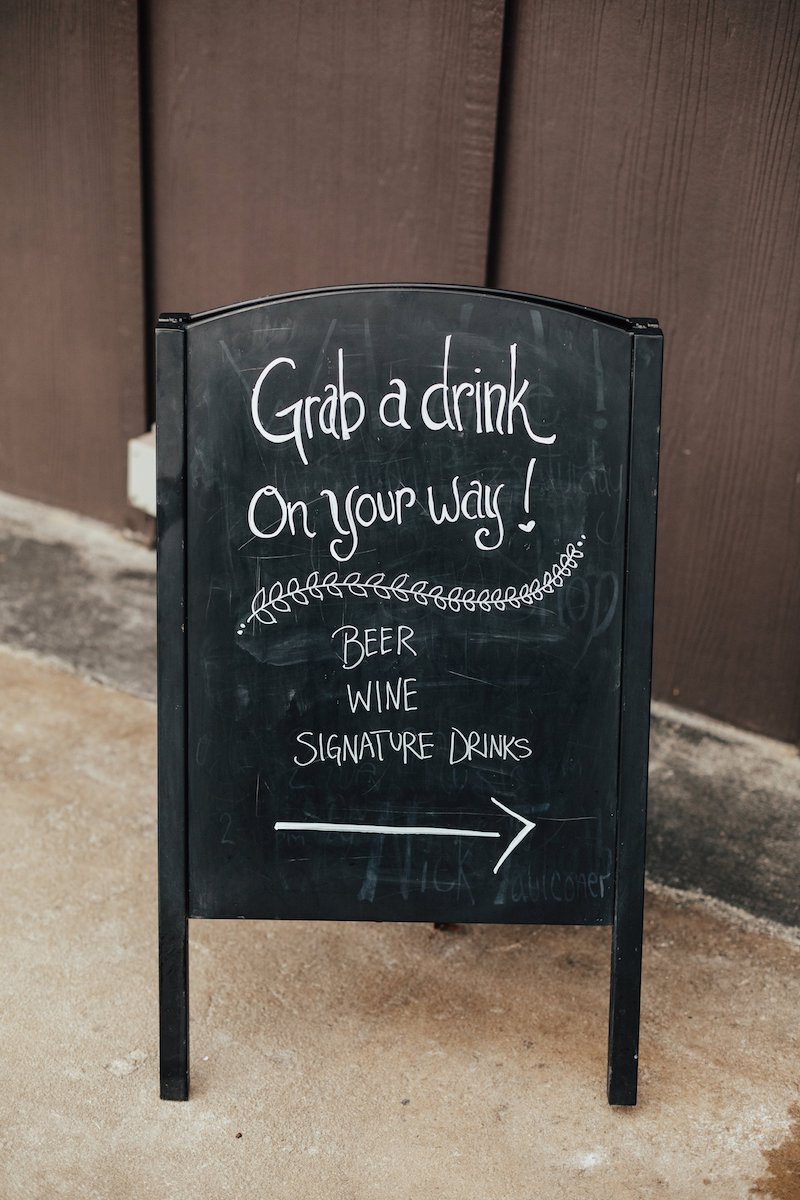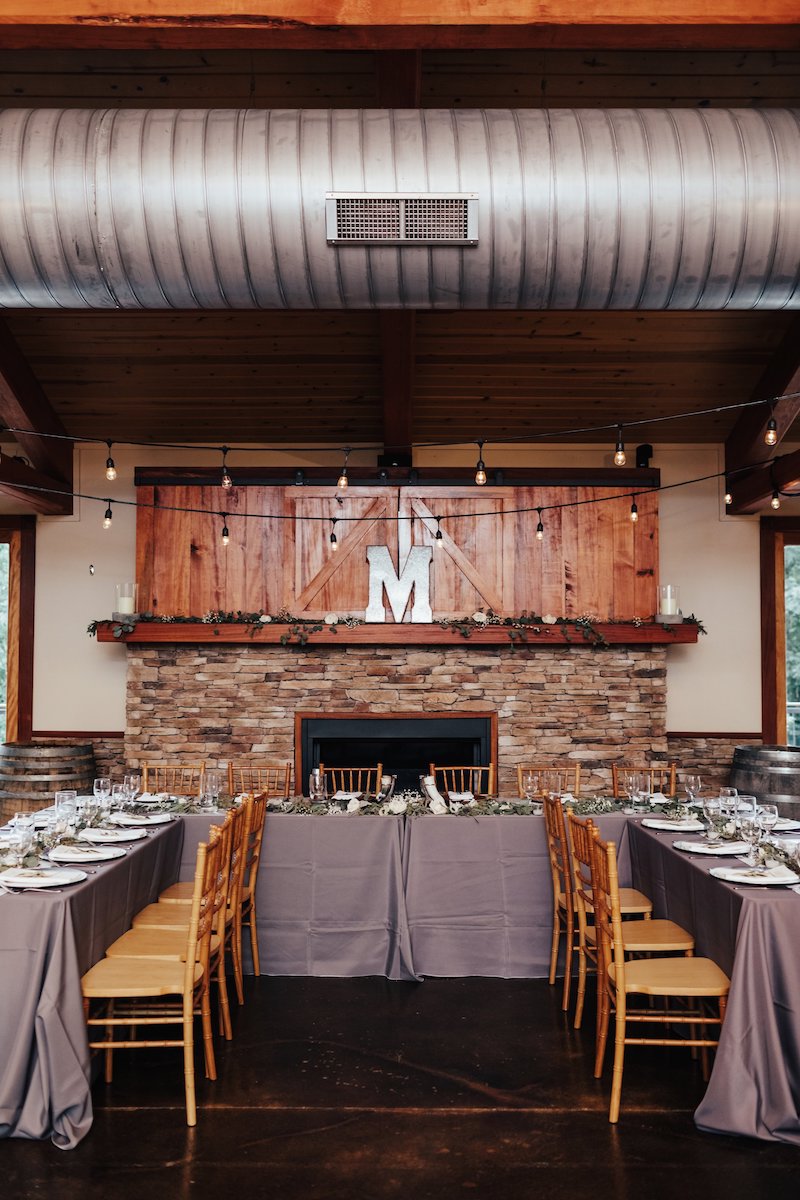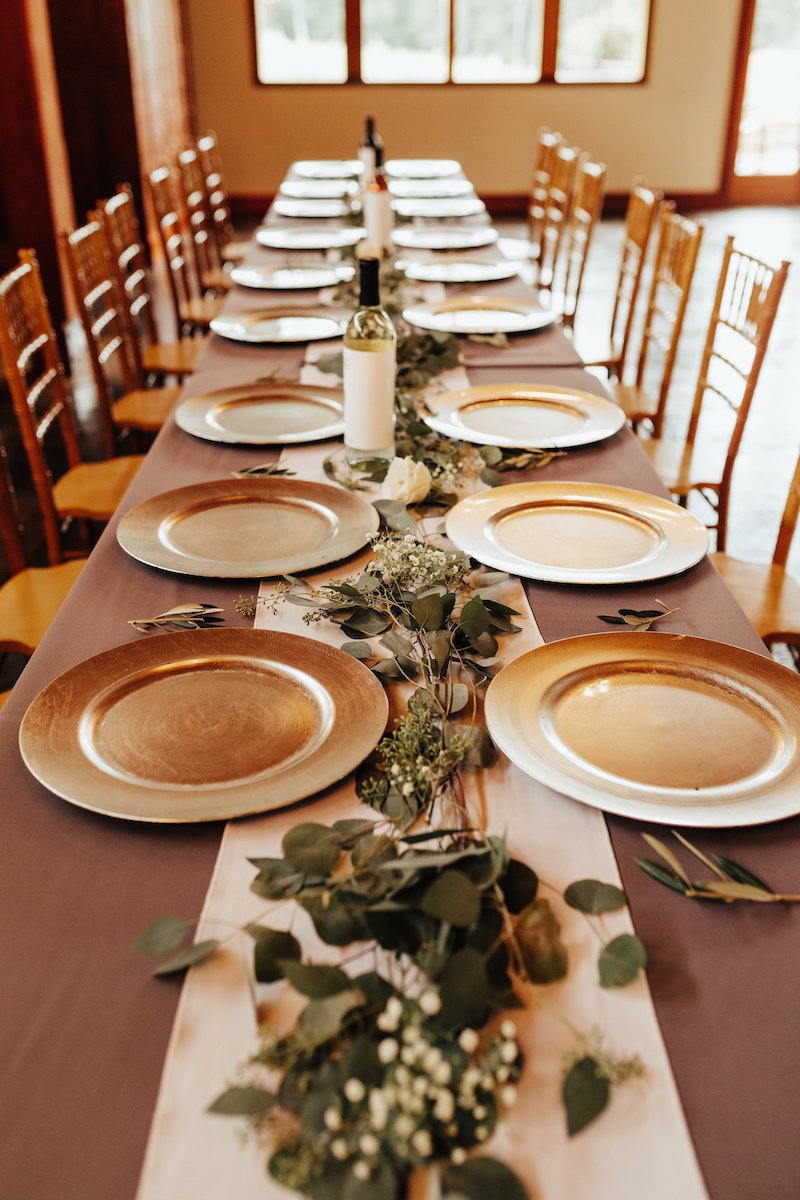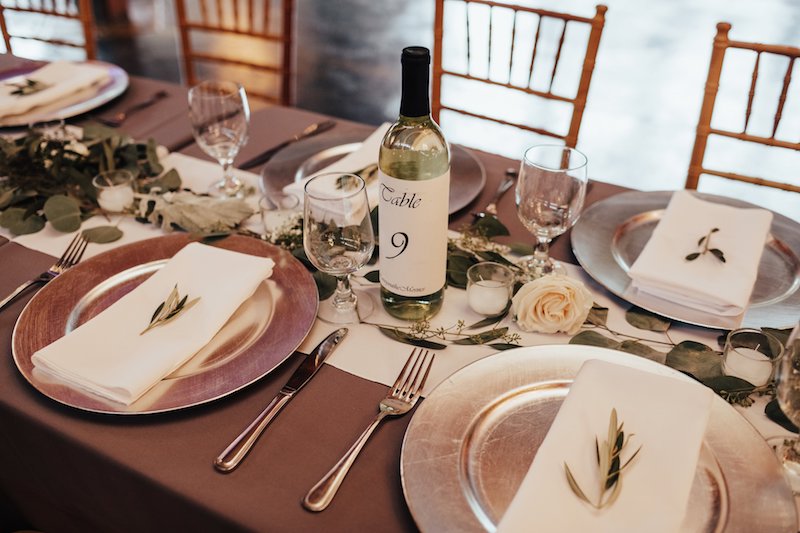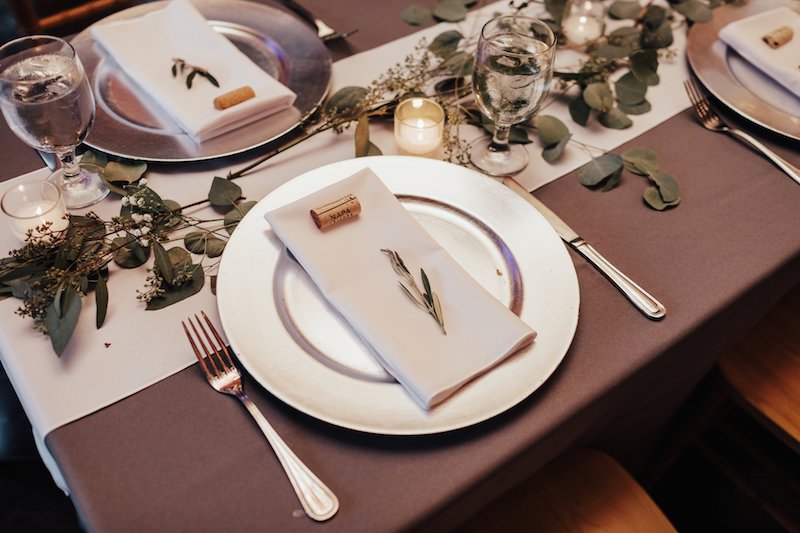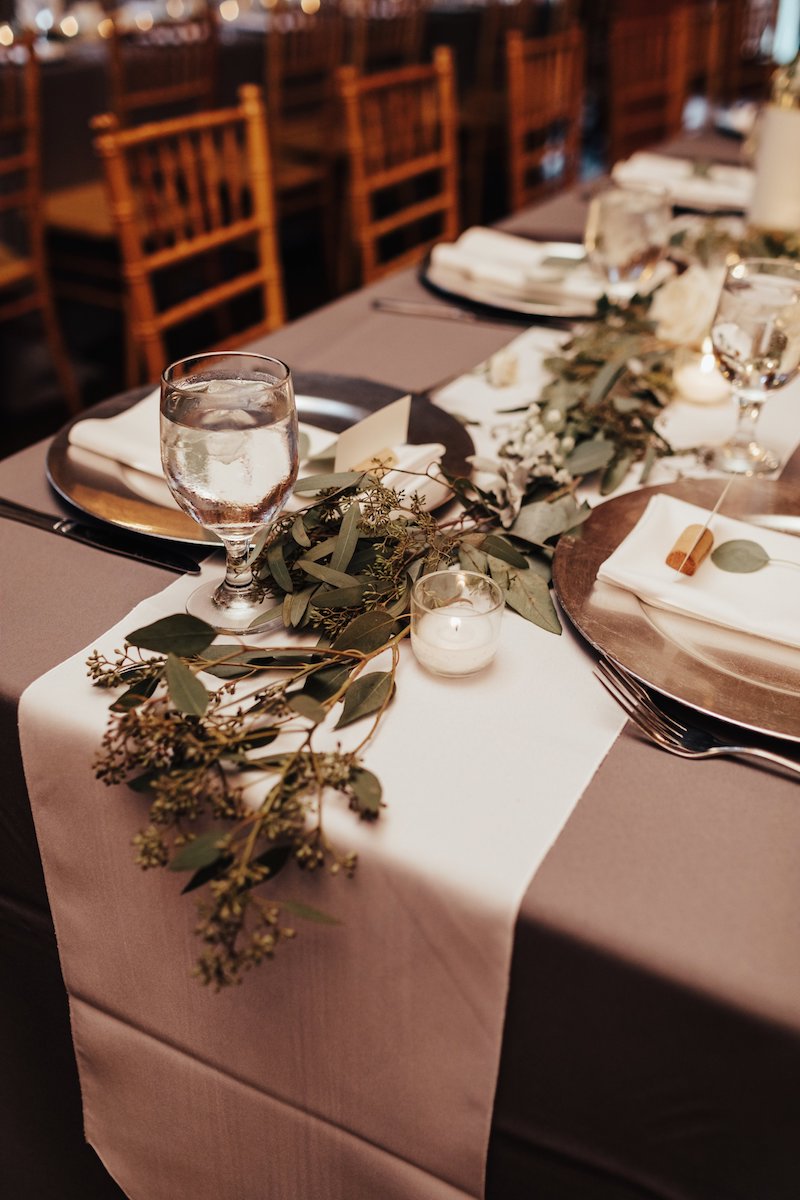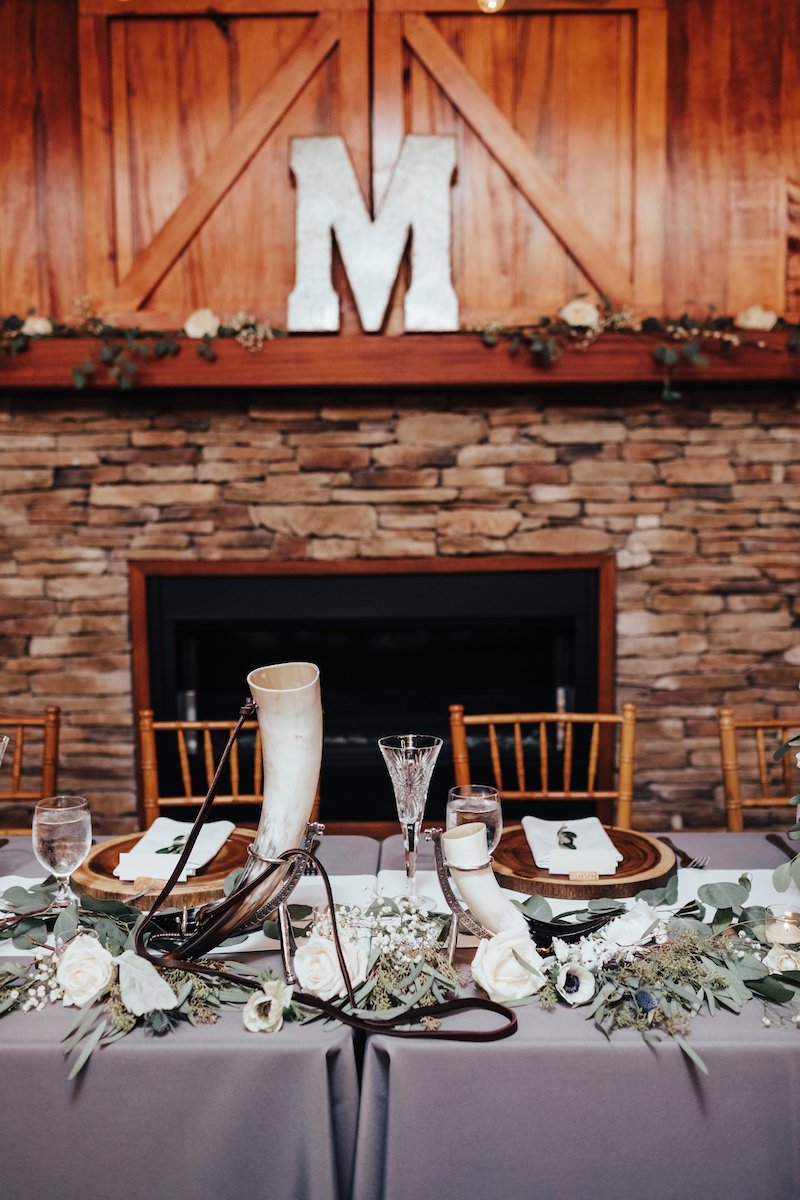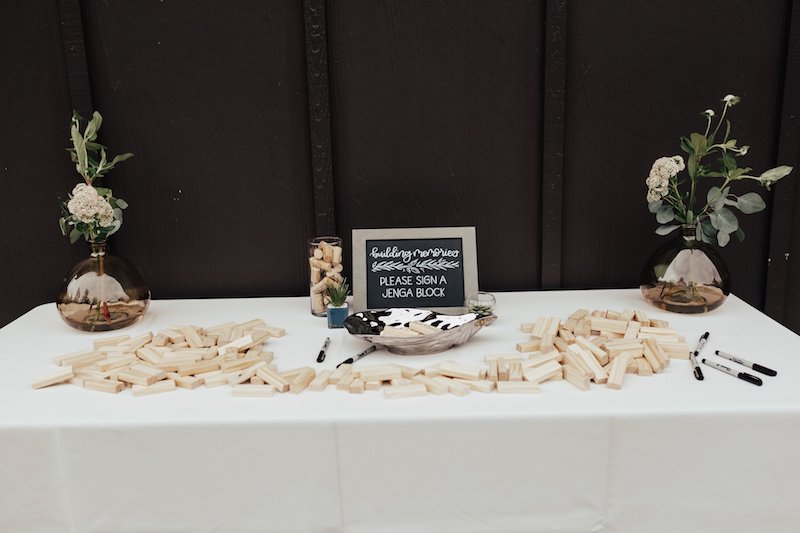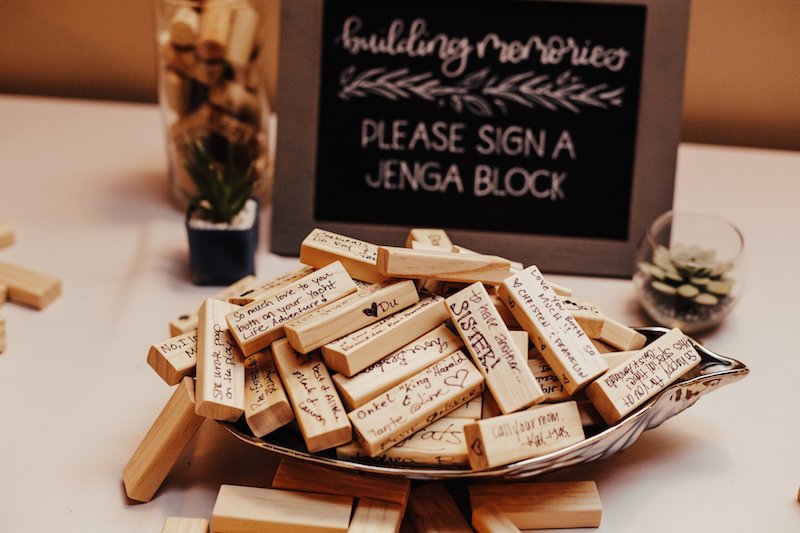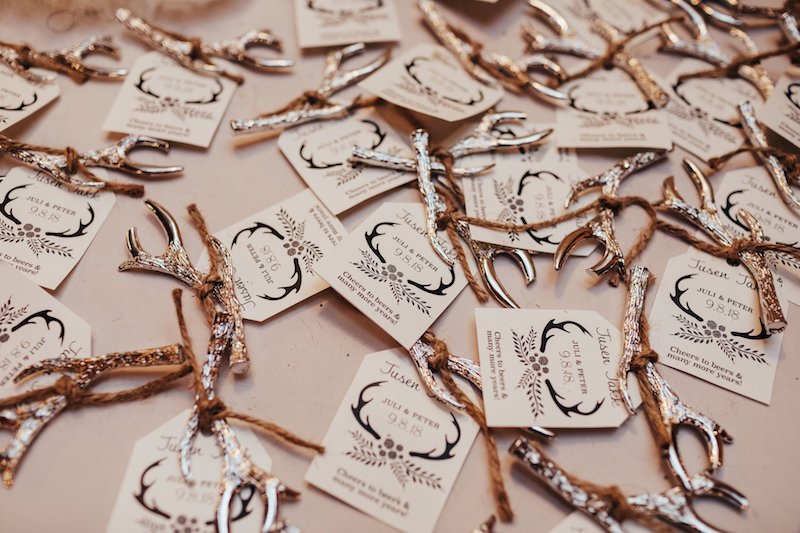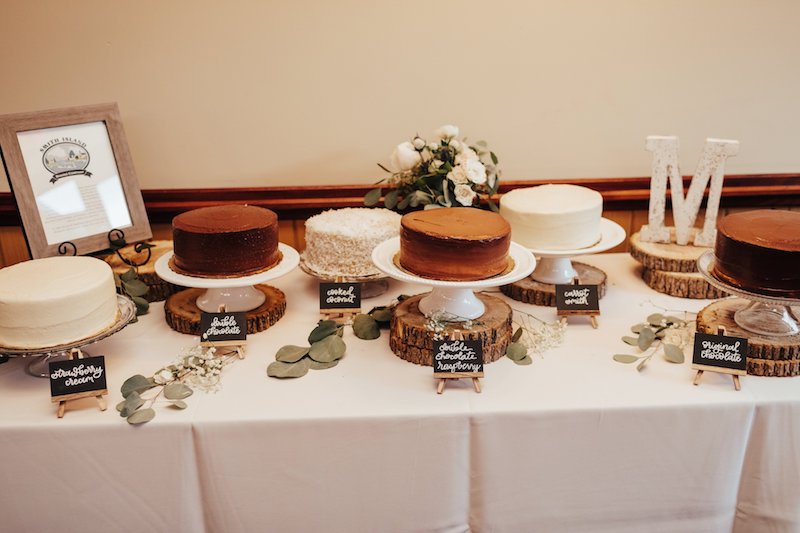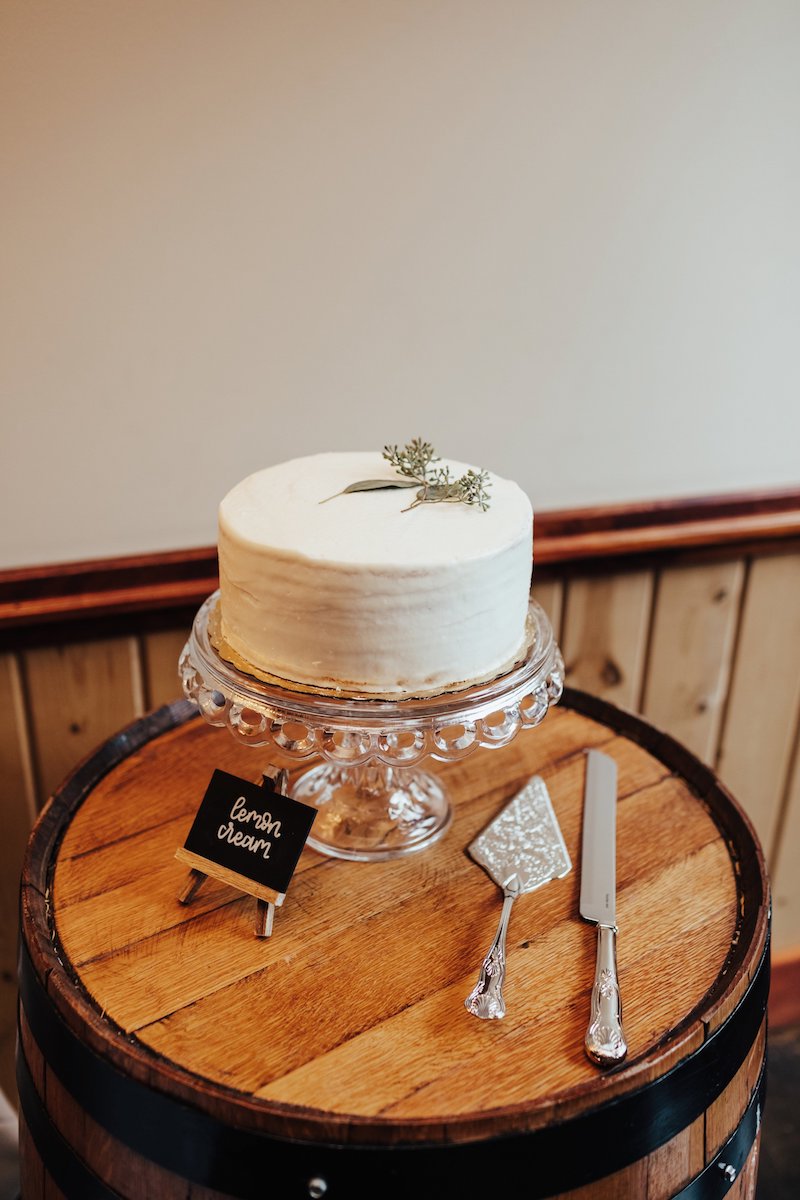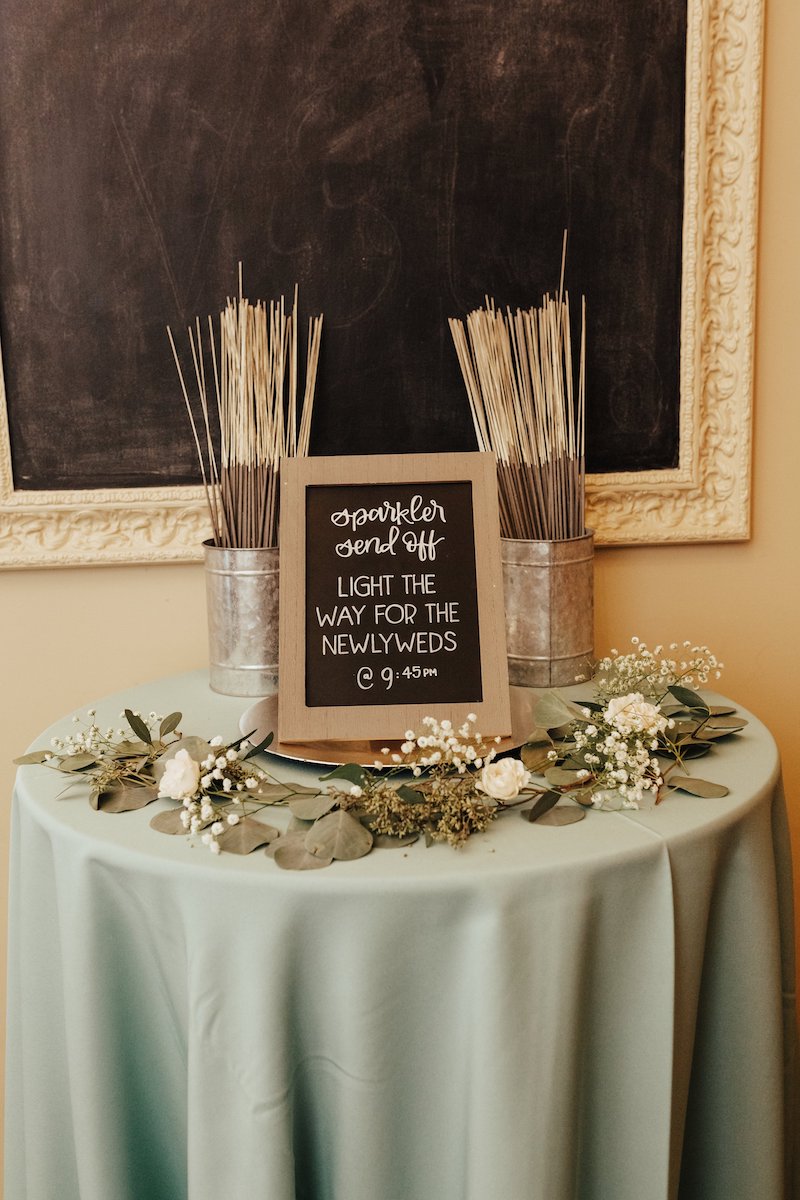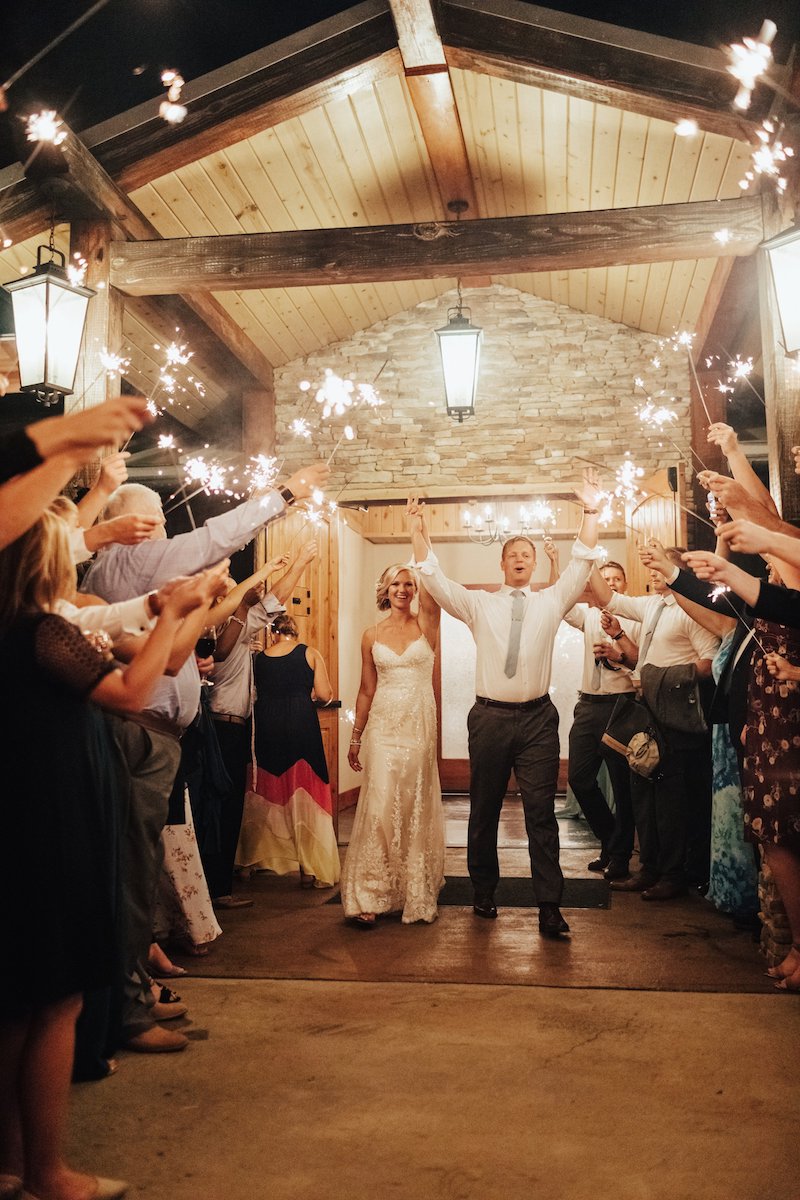 Vendor Credits
Venue: Ashton Creek Vineyard
Photography: Shannon Hennessey Photography
Wedding Coordinator: Illumination Events Studio
Florals: Flowers by Dana Jackmowski
Rentals: Classic Party Rentals
Catering: Mosaic Catering
Cake: Smith Island Baking Company
Officiant: Two Become One Ministry
Ceremony Violinist: Melissa Jones
Band: Sam Hill Entertainment
Transportation: Winn Transportation
Bridal Boutique: Scher's Bridal Shop
Groom's Suit: Nordstrom
Hair and Makeup: Lou Stevens Glam Squad
Find your own rustic wedding venue and vendors with Rustic Bride's venue and vendor guide.