Be warned: You aren't going to be able to look away from this wedding.

Natalia and Jay, the bride and groom, met as members of the Navy, while stationed on the same ship in San Diego — when Natalia arrived, Jay had already been aboard for two years, and he quickly became a friend and mentor to her.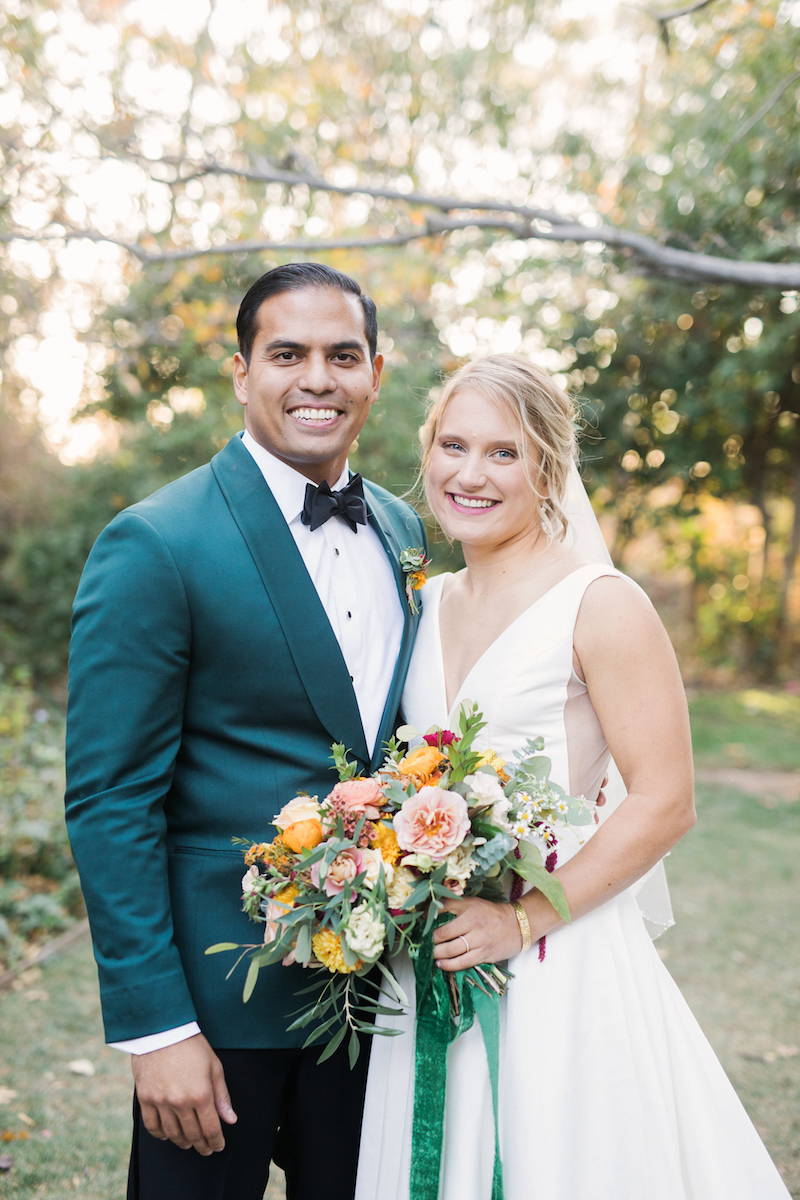 "From the beginning, I could tell Jay was very good at his job," says Natalia. "Most importantly, I could see he cared a lot about those who worked for him, as well as his peers and colleagues. He was genuine and honest, which are traits that are hard to find in people these days. Outside of work, we shared many of the same interests. I loved that he has grand dreams and fierce loyalty to his family and close friends. I could be myself with him; in fact, he didn't want anyone but the real me. After getting to know this side of Jay, I pretty quickly figured out that he was the person I was meant to be with."
Adds Jay: "Being in the military, you are regularly apart from one another for days or weeks, or even months at a time. During those long nights apart, I remember that I never wanted anyone else but her — no matter the distance and how long we were going to be away from each other."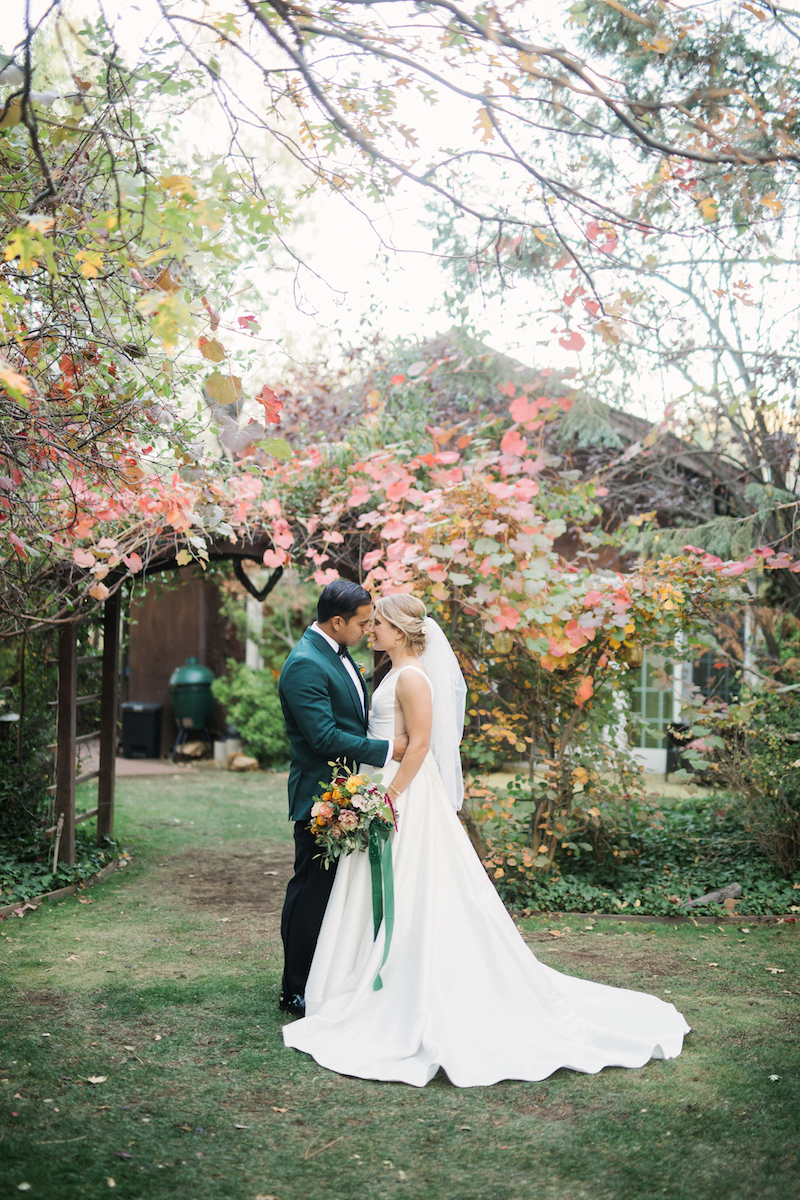 Once the couple was reunited as an engaged couple, finding a cozy, intimate venue with beautiful outdoor space was high on the list of wedding planning priorities.
"We quickly realized we wanted an intimate wedding," says Natalia. "We envisioned having our closest friends and family at big tables with delicious food — like a dinner party at our house. We also knew we wanted an outdoor wedding because our favorite pastime is spending time together in the outdoors. When we found Sacred Mountain Julian, we immediately knew it was what we were looking for. We were limited to 65 guests, which was the perfect size for us. It was intimate, but still enough people for a good dance party!"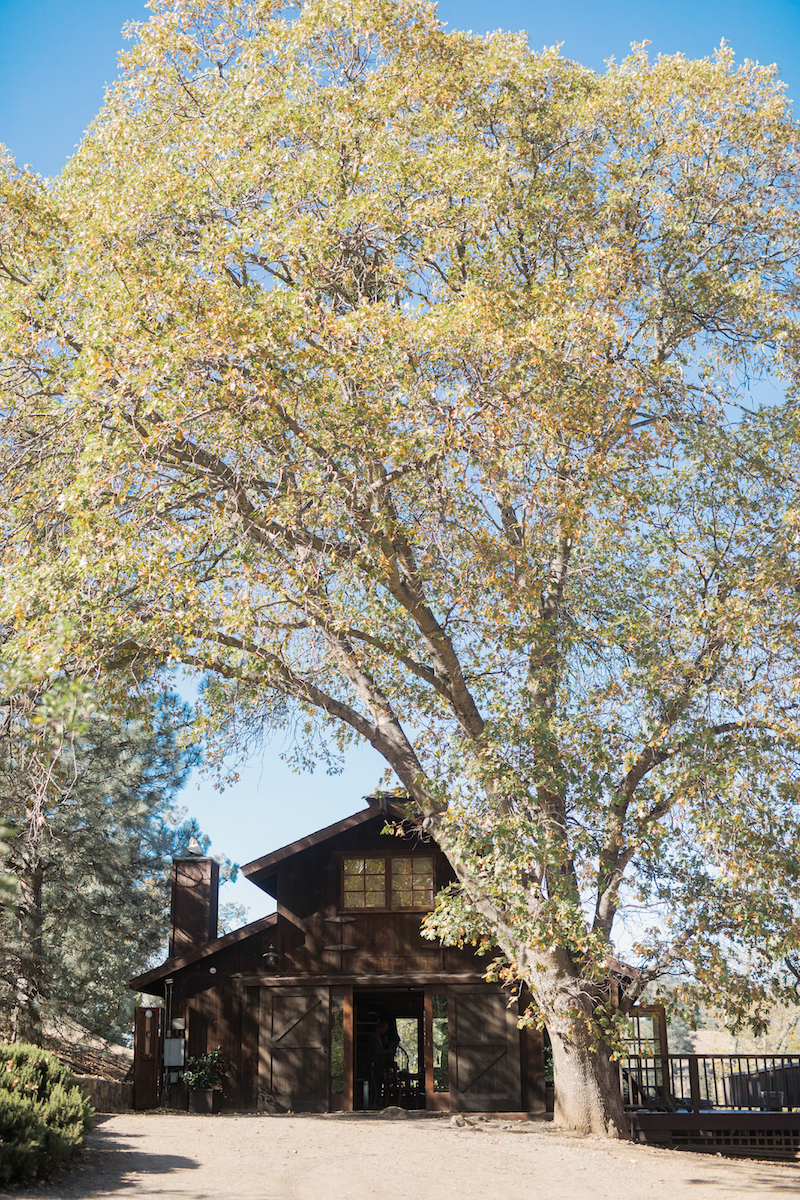 The couple chose dark hunter green as the wedding's main color, which was accented by a palette of cream, light peach, gold, ochre, and burnt orange tones. The hunter green was carried throughout the attire, including the bridesmaids' dresses and the groom's tux jacket, as well as the bride's heels and a velvet ribbon around her bouquet. Brightening up the earthy palette were the copper mugs the couple gave to guests as favors, and which were also used for drinks throughout the night. Gideon Photography was behind the camera, capturing all of these special details.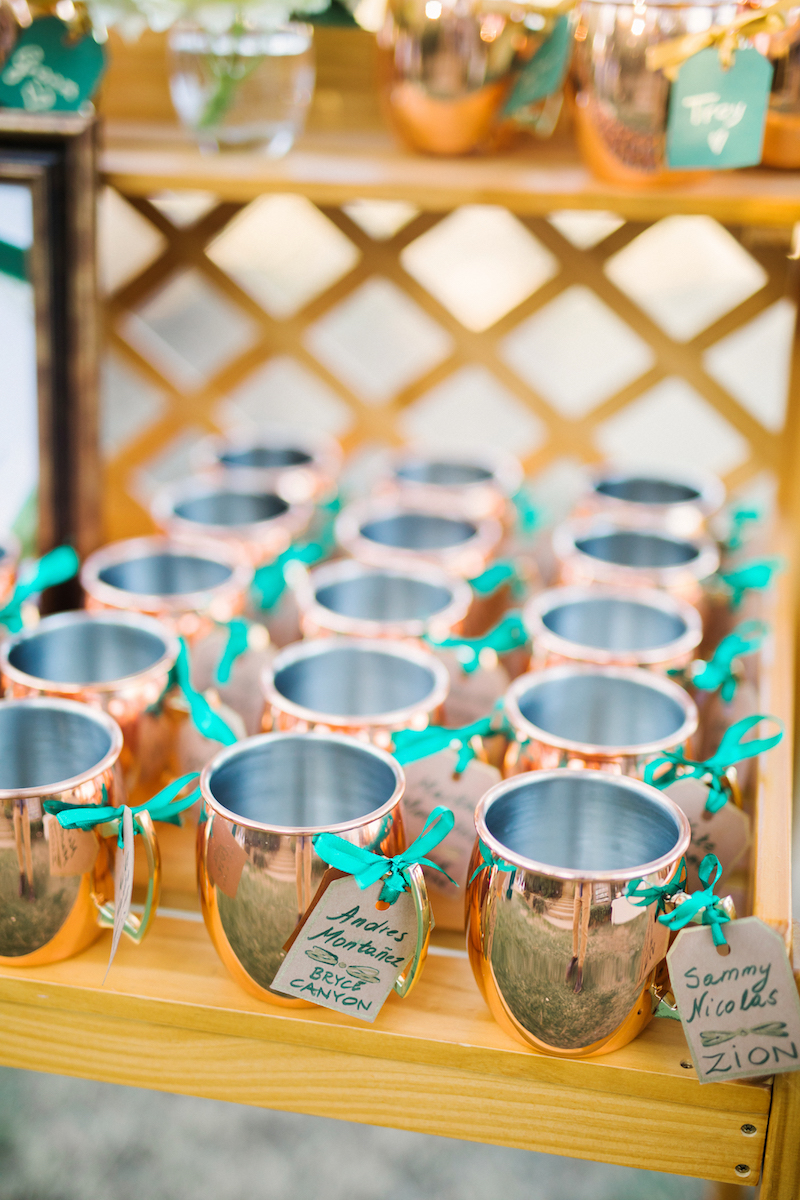 To keep the mood intimate and their guests warm with chilly night time temps, Jay and Natalia had two firepits, lots of lanterns with candles, and funky blankets they picked up at a local vintage market. In a further nod to their love of the outdoors, they named each of the tables after their favorite national parks, and used postcards from each park as table markers.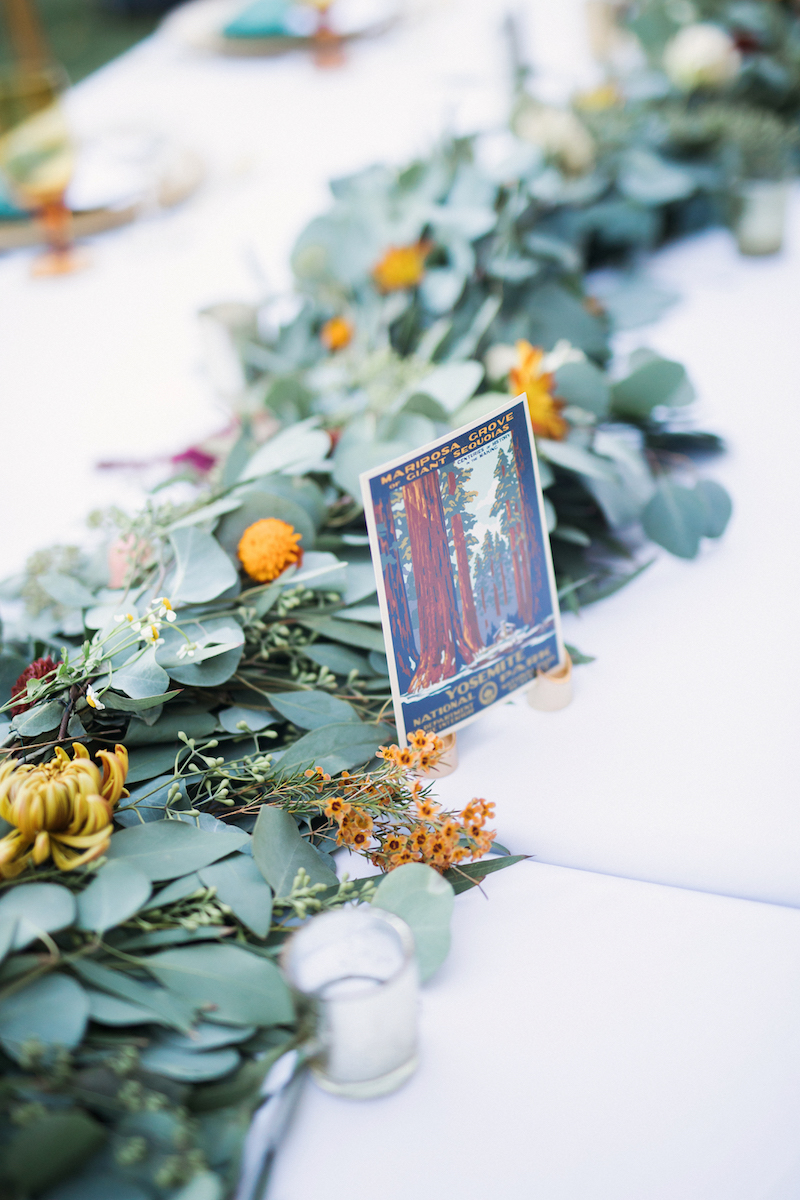 An especially meaningful project for the couple was the guestbook.
"We wanted to make our guestbook unique and meaningful, and definitely not traditional," says Natalia. "We spent a few months collecting photos from our life with all of the invited guests. We had them printed and displayed on a big rustic wooden frame with chicken wire. The guests could find their photo and sign the back with their wishes. We think it added a special touch to show our friends and family just how much they mean to us and remind them of the special memories we share with them."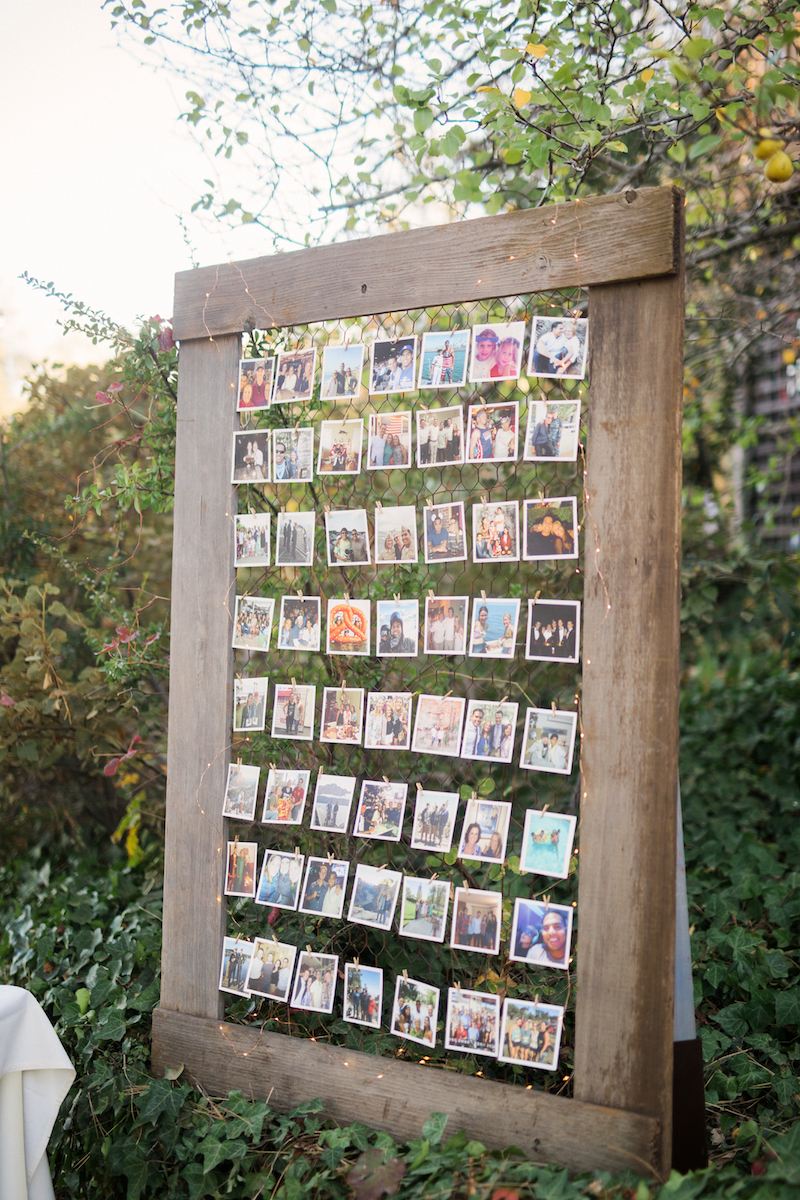 Natalia and Jay, your beautiful wedding certainly only added to those special memories for your family and friends. Thanks so much for sharing it with us!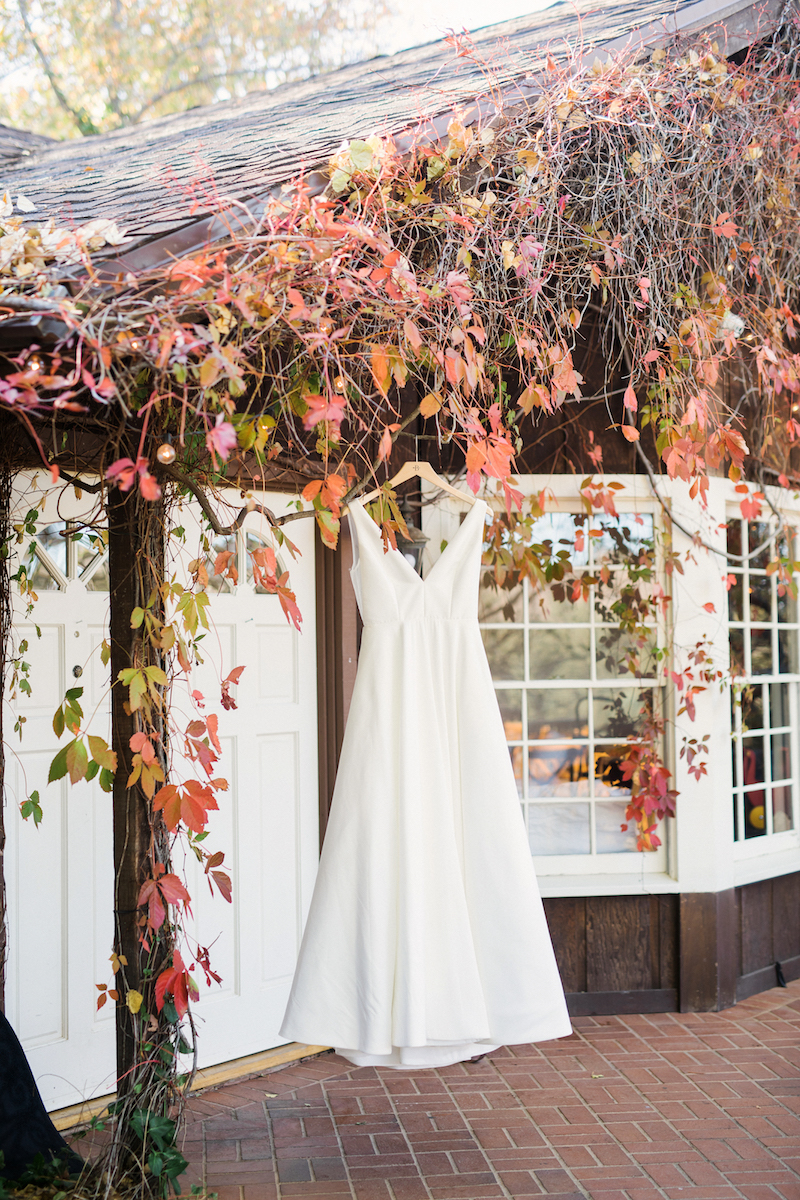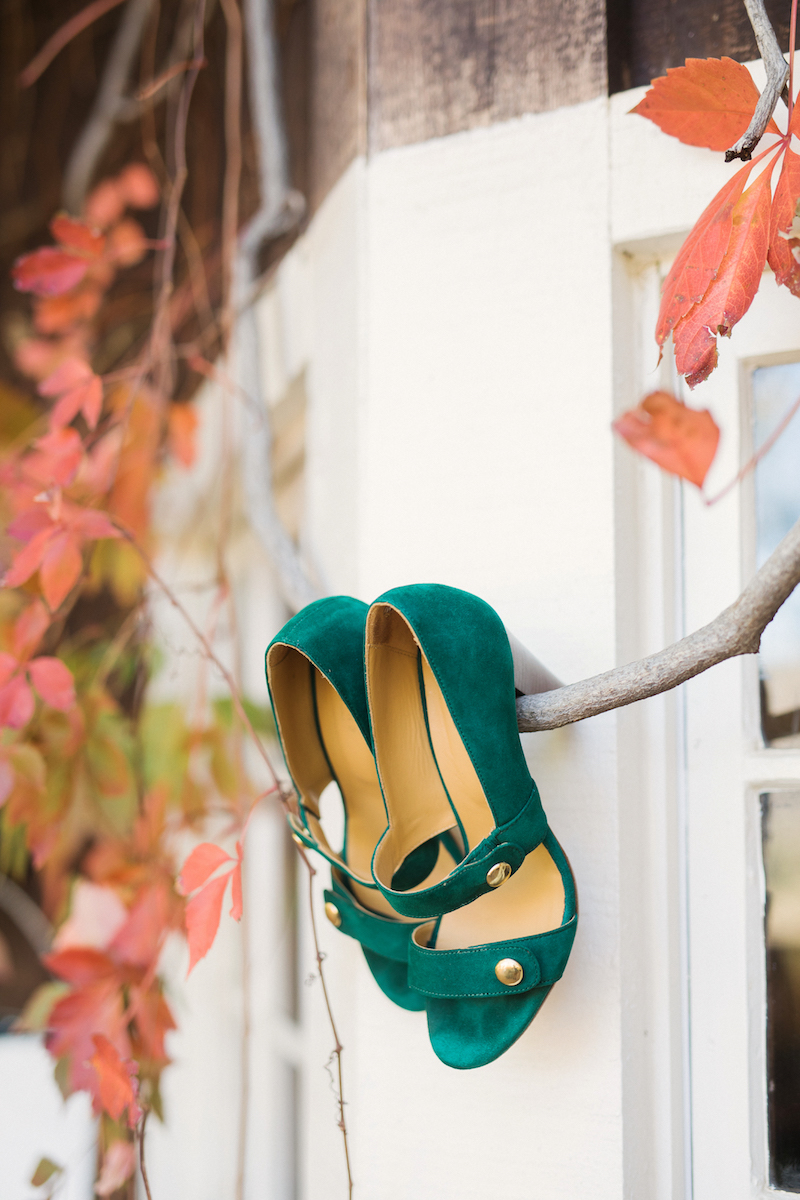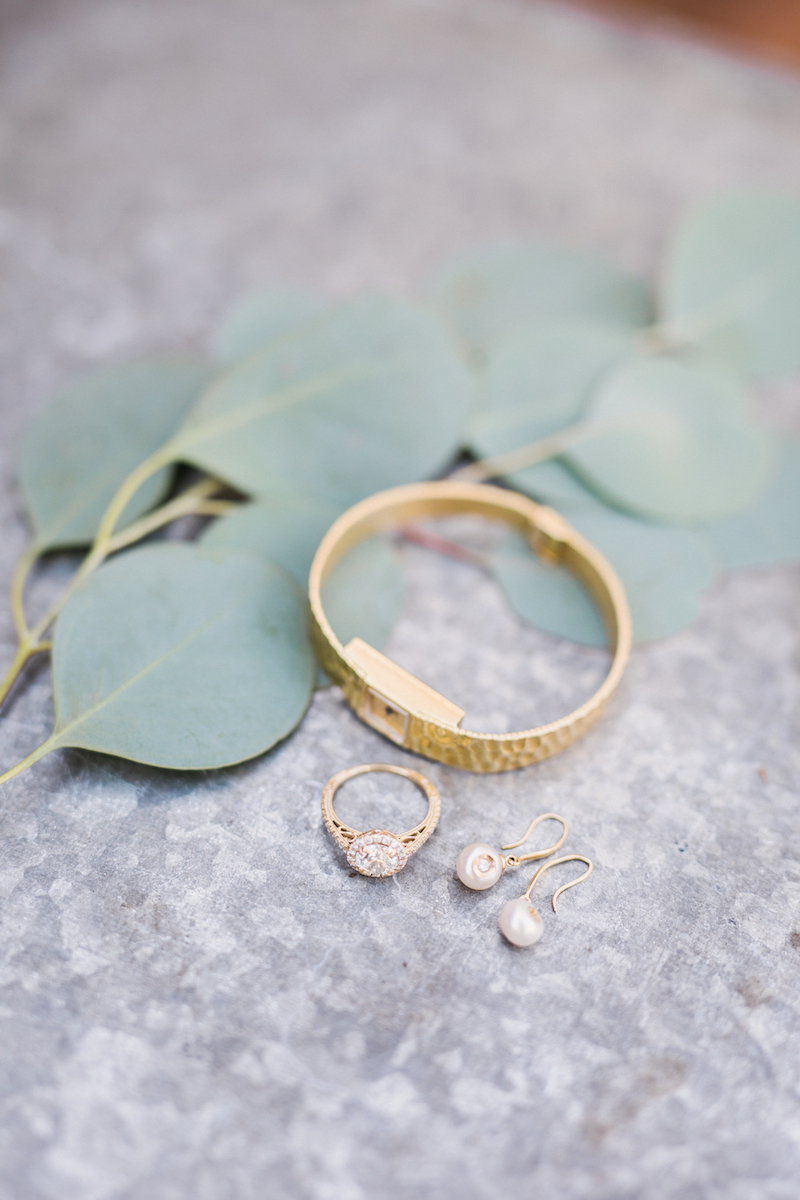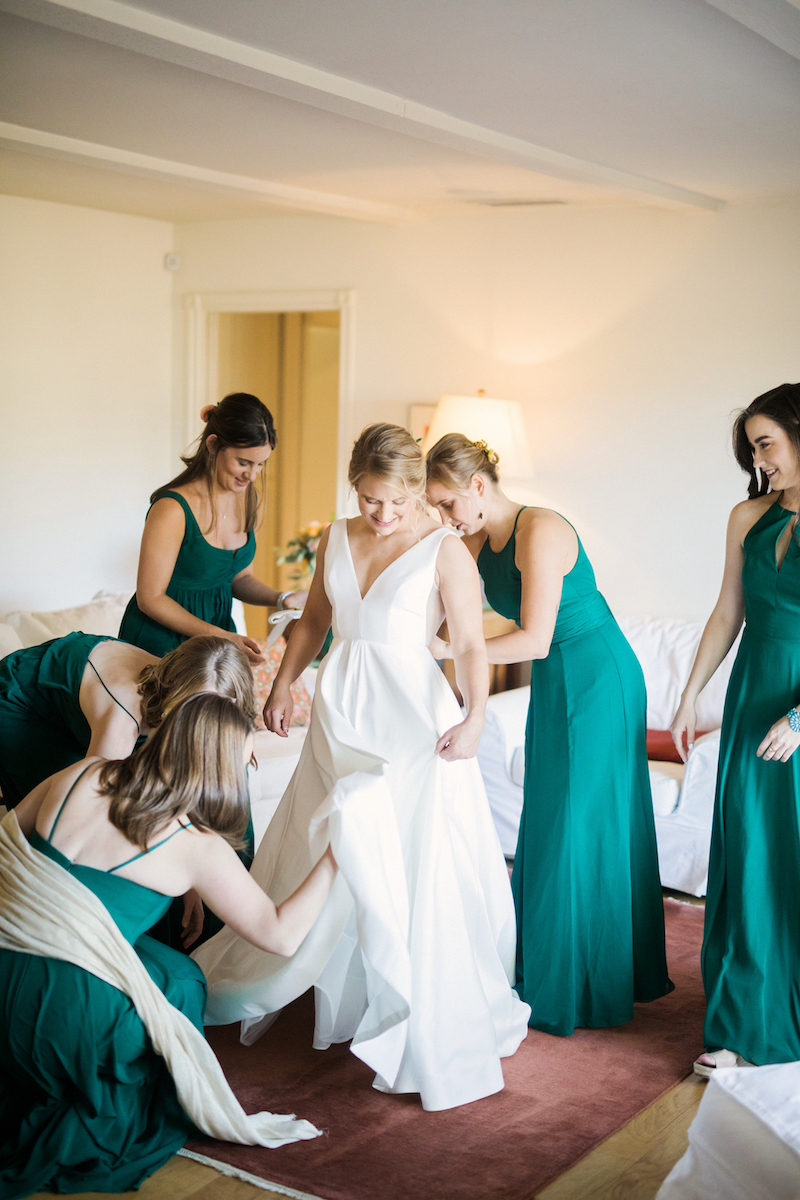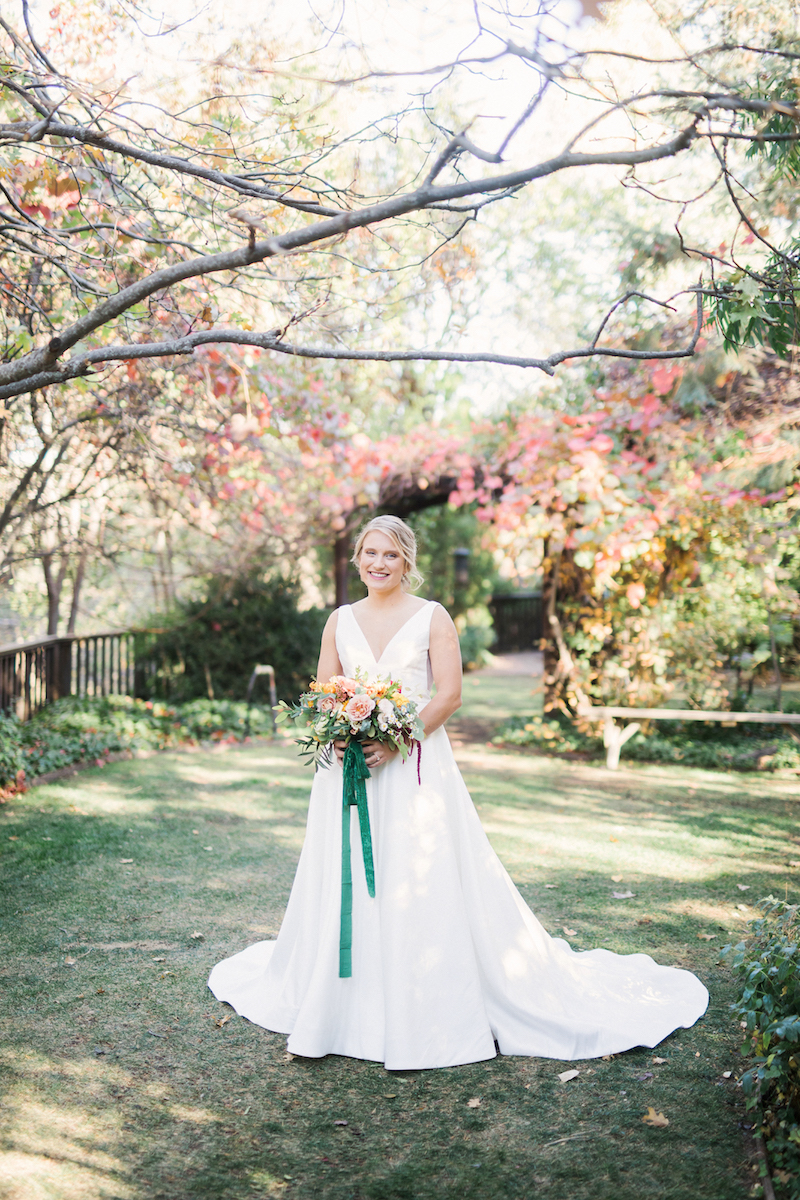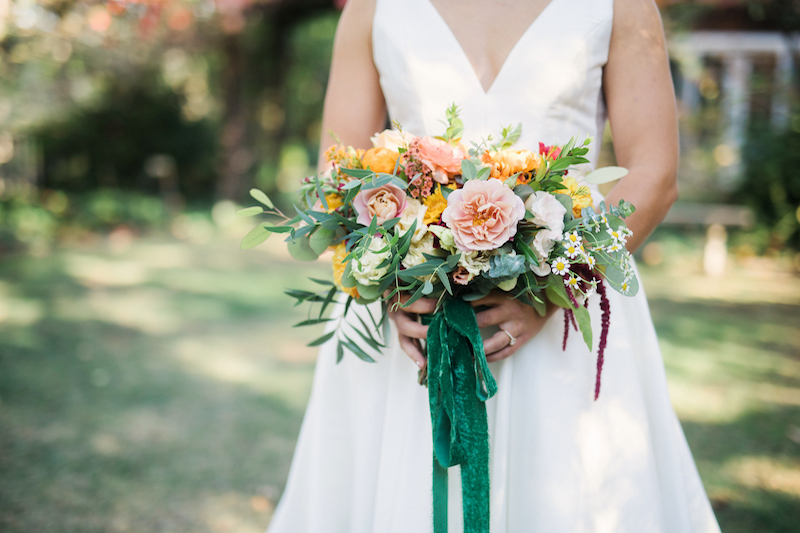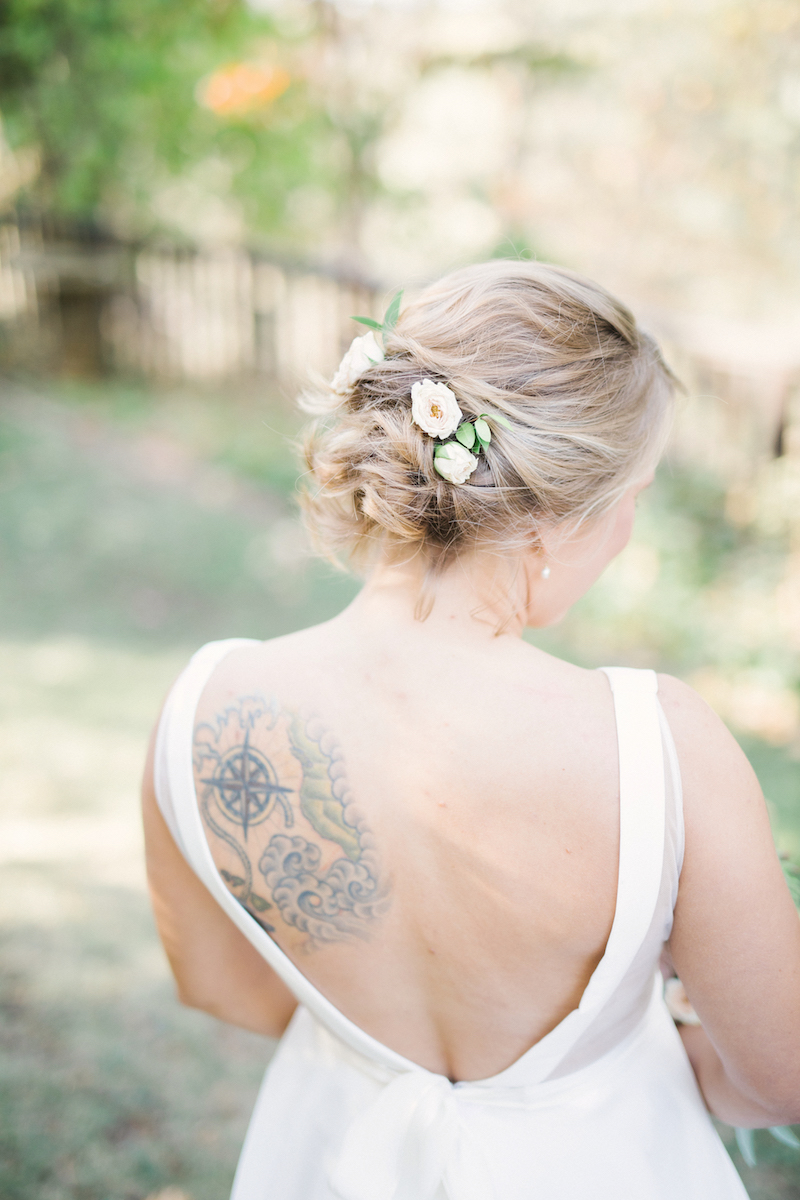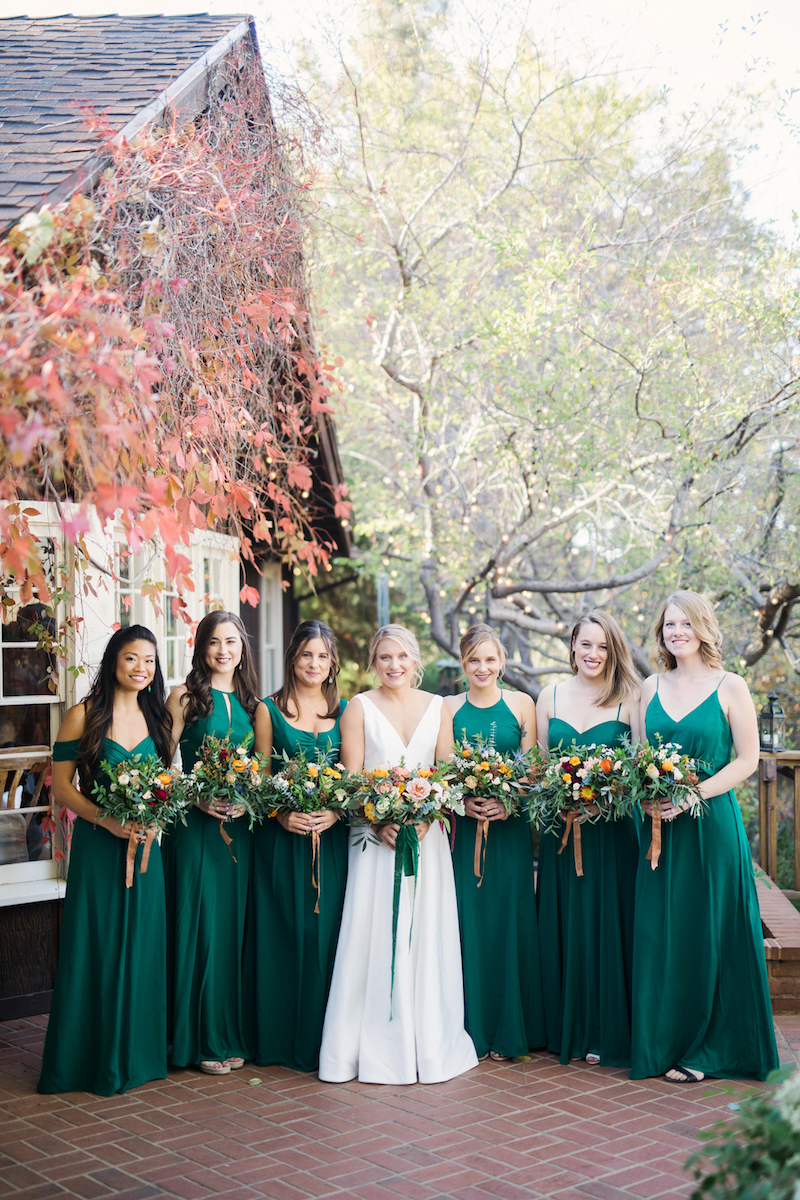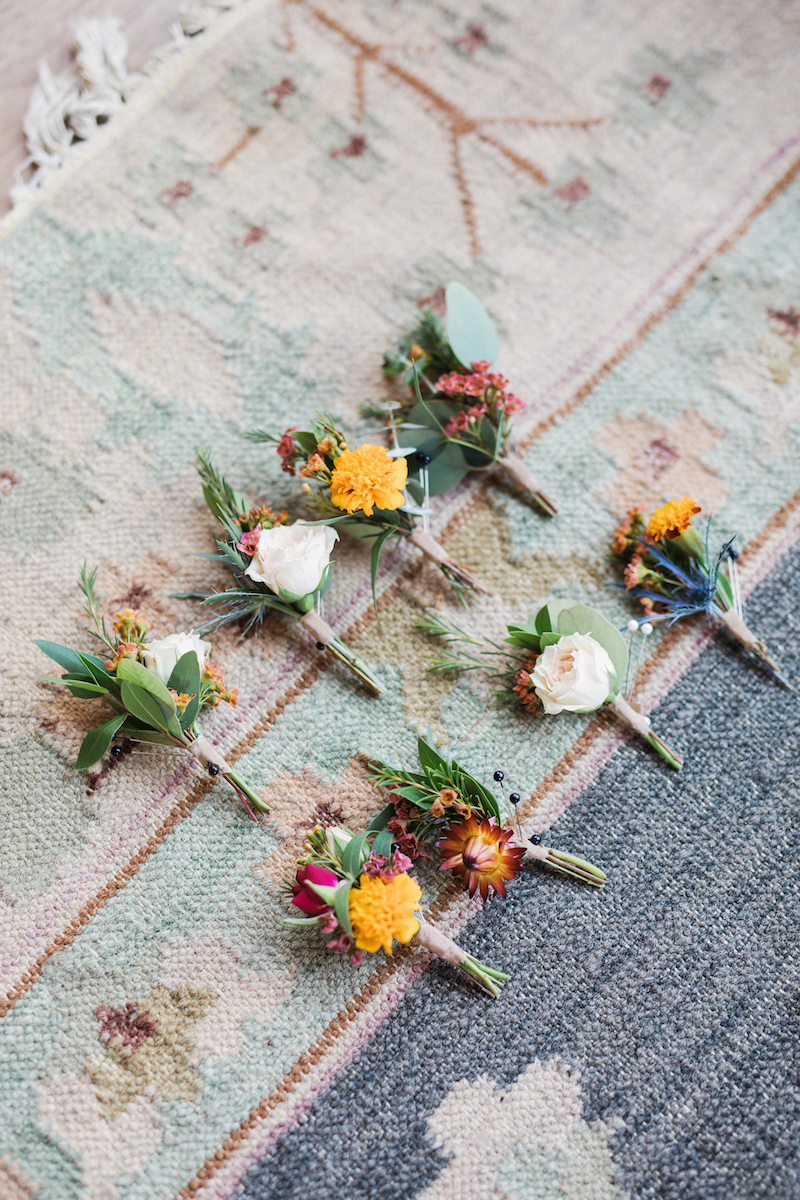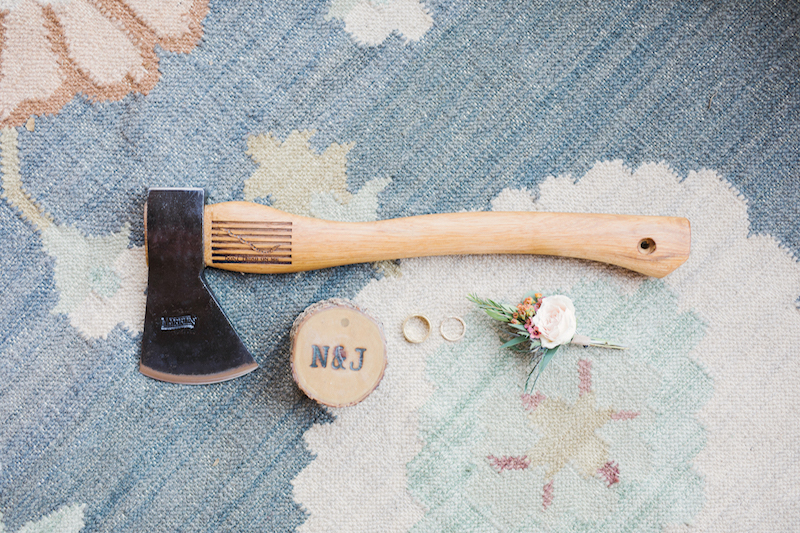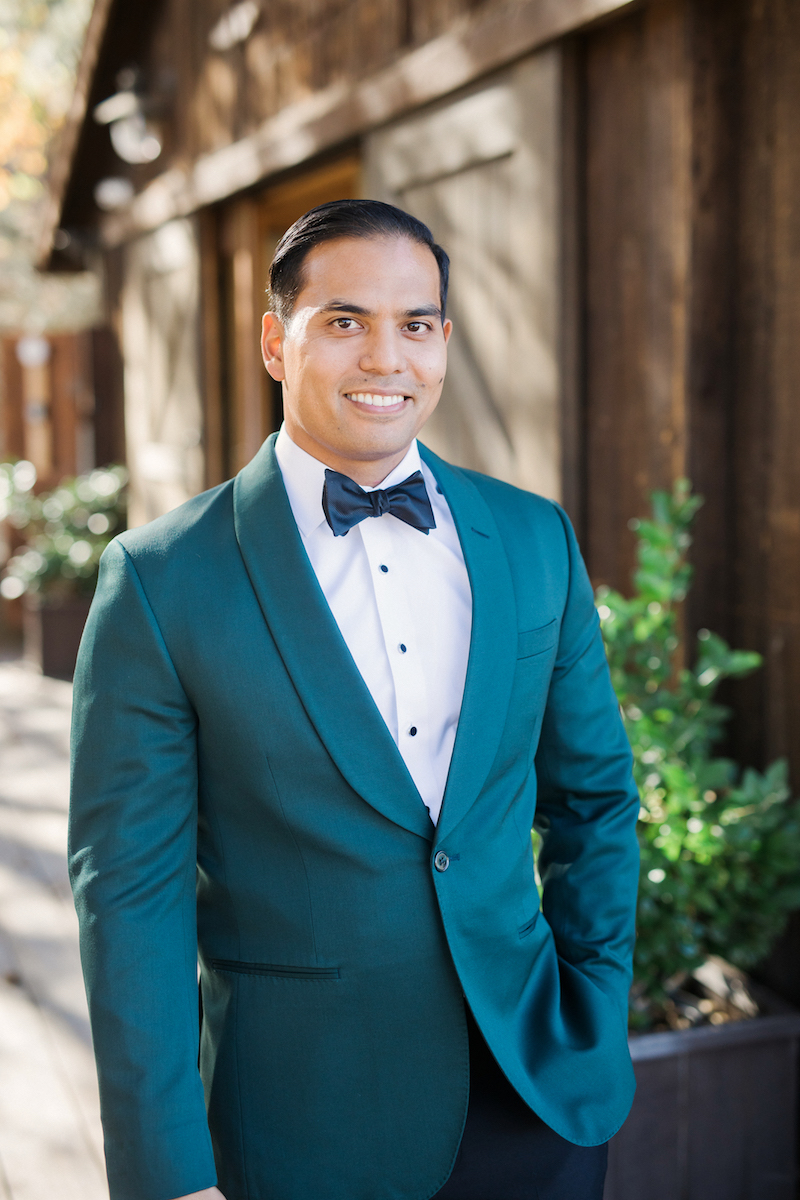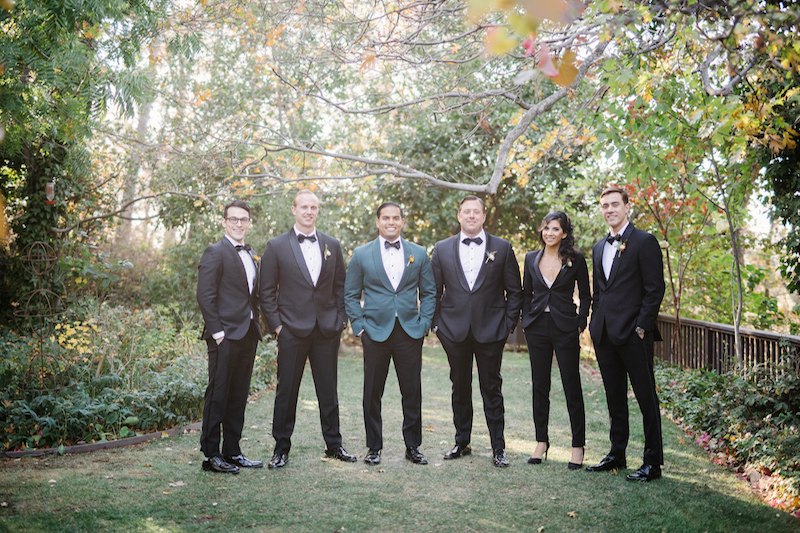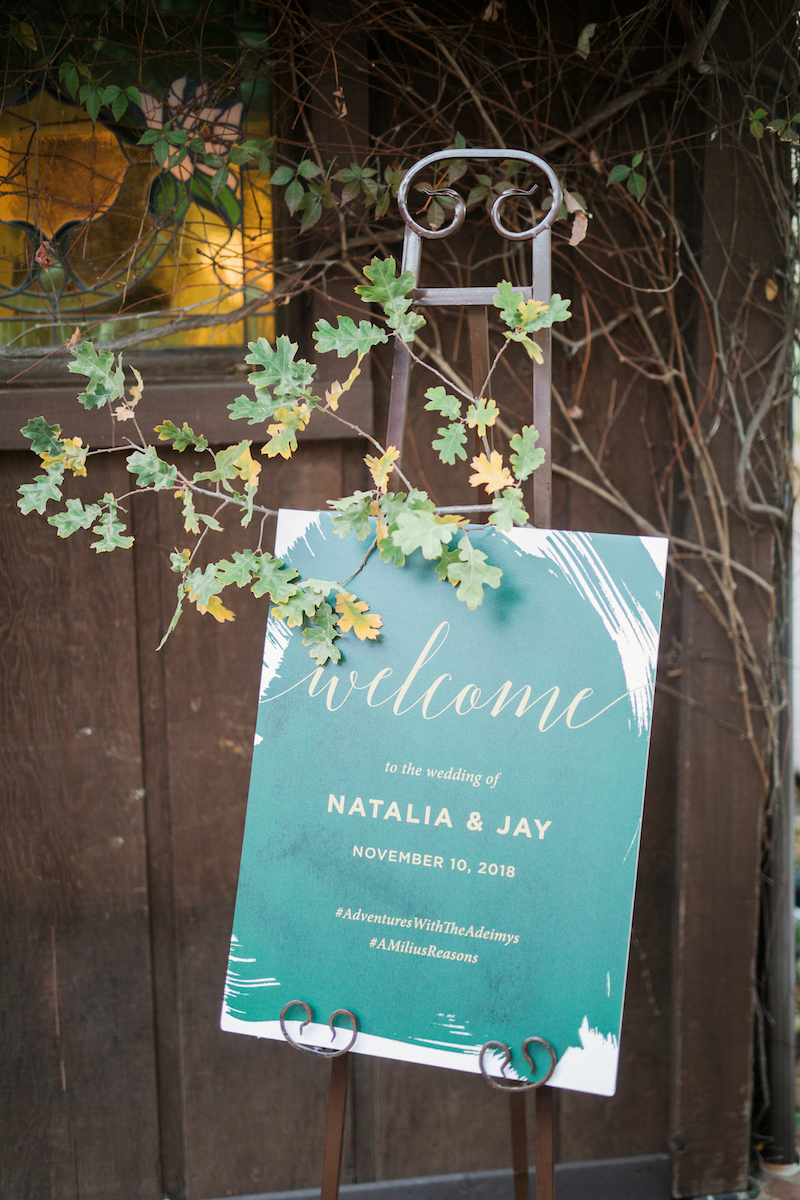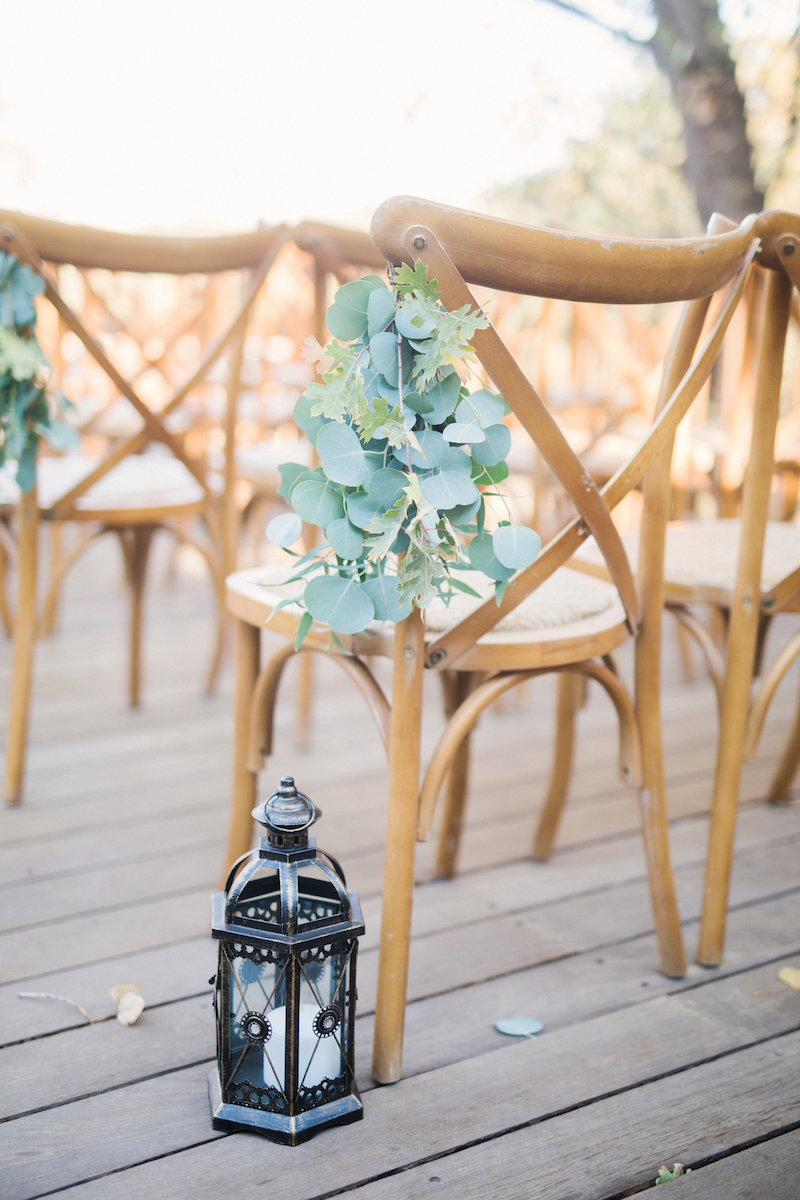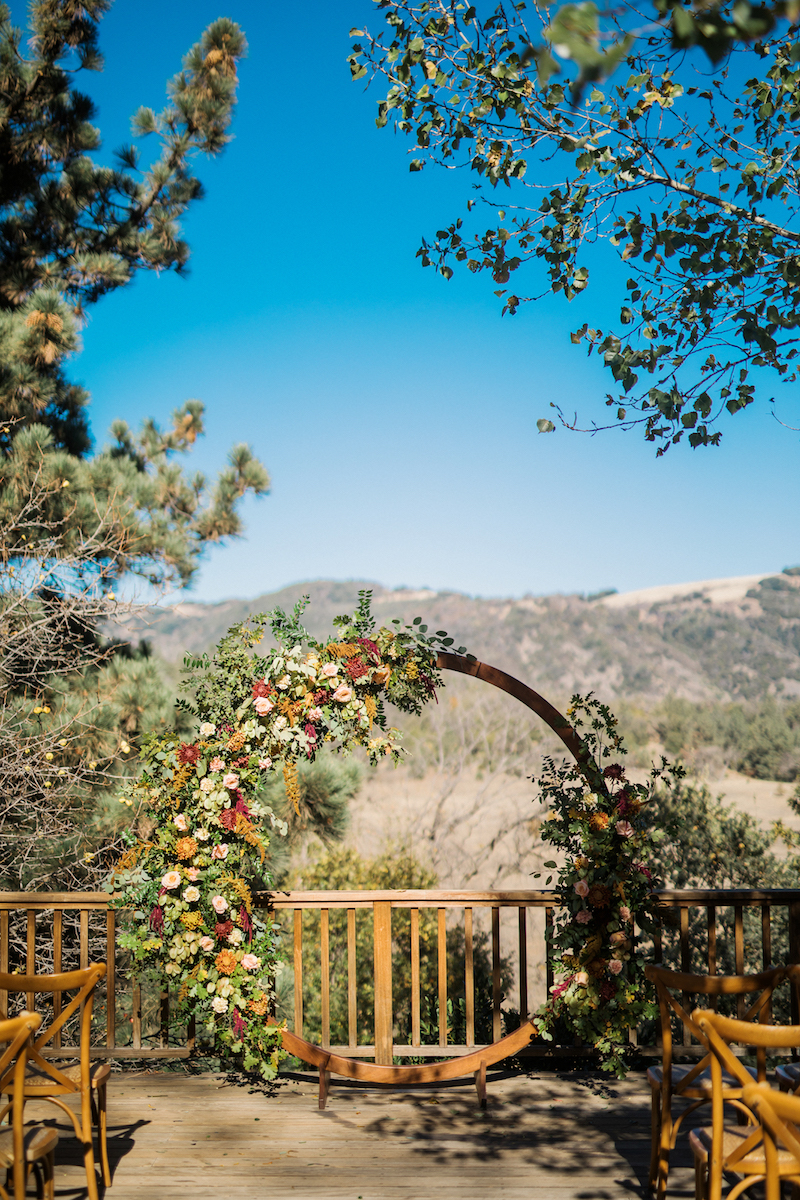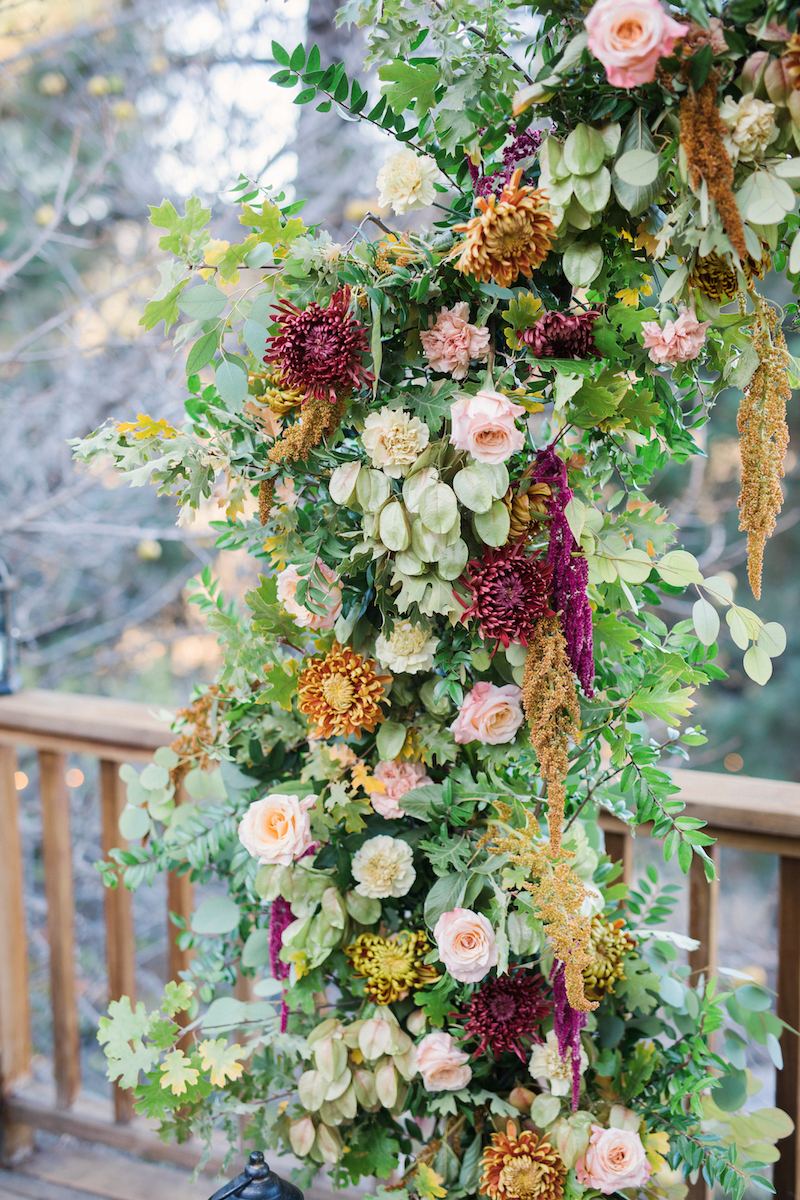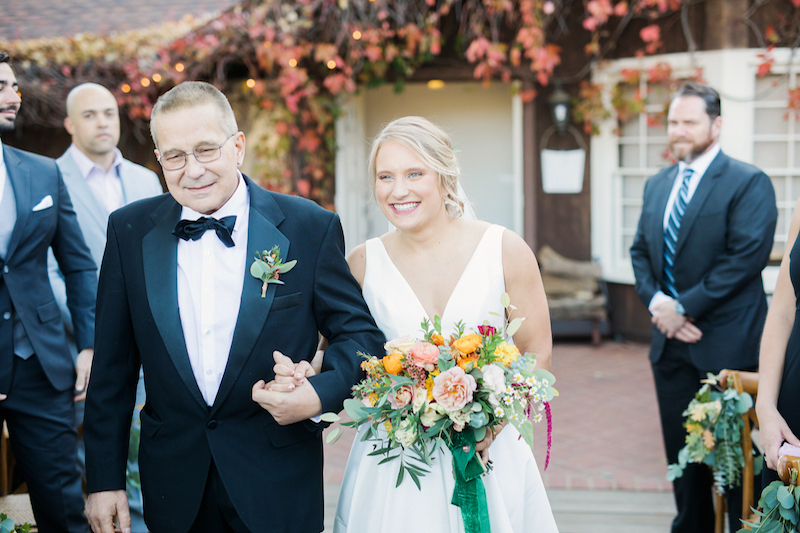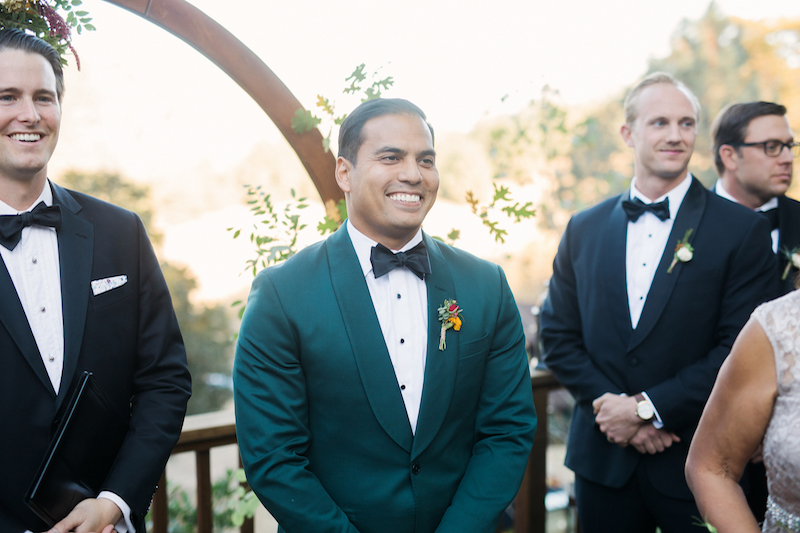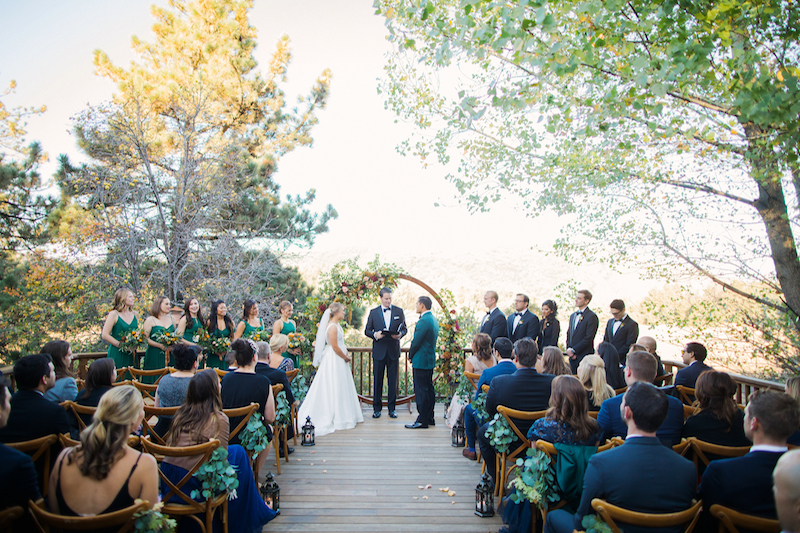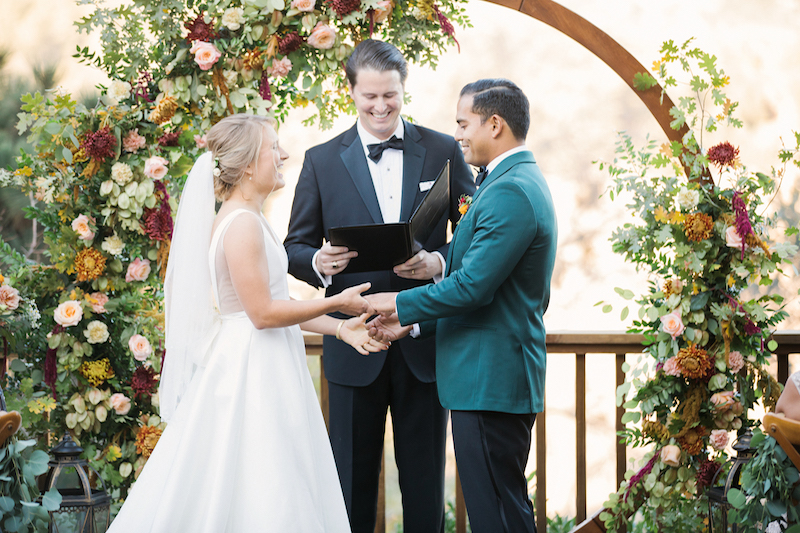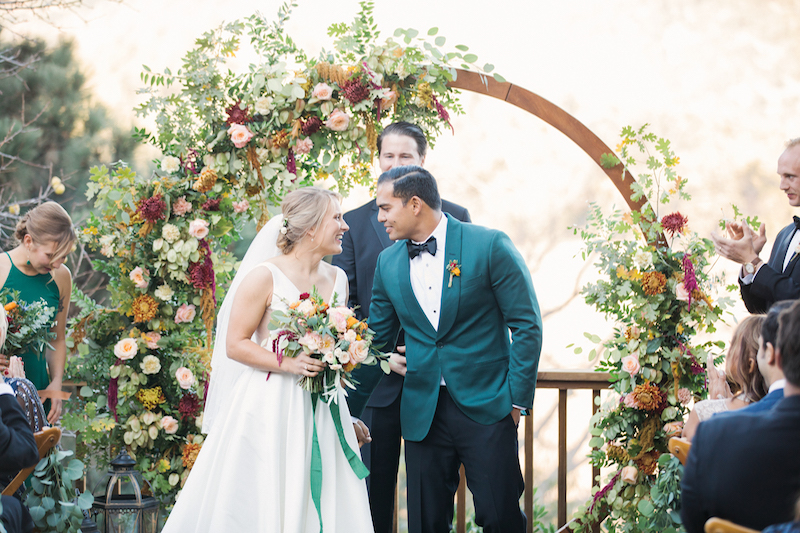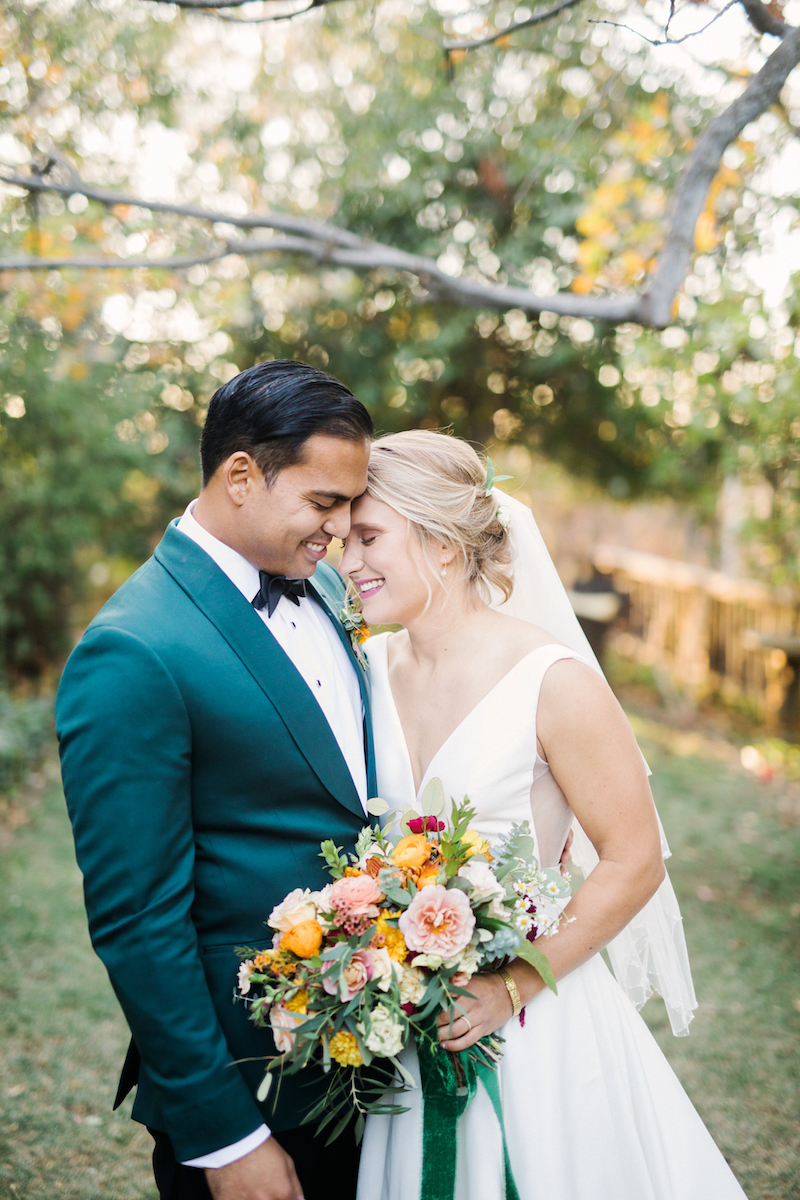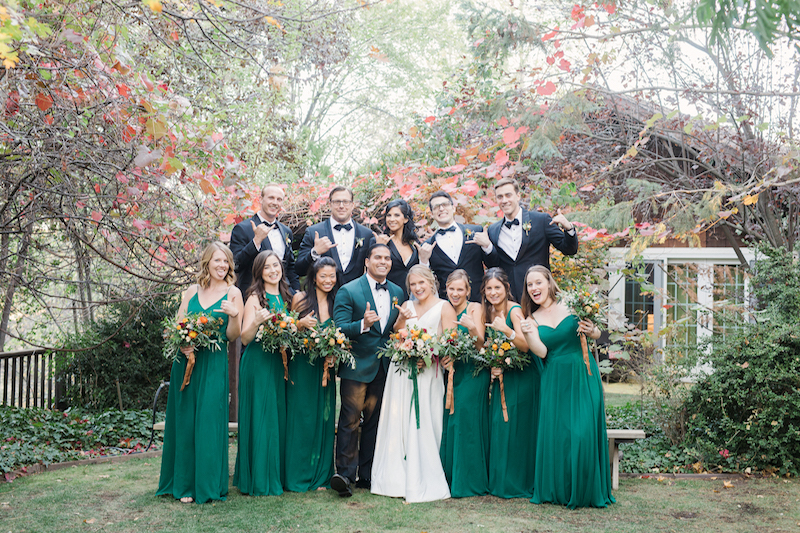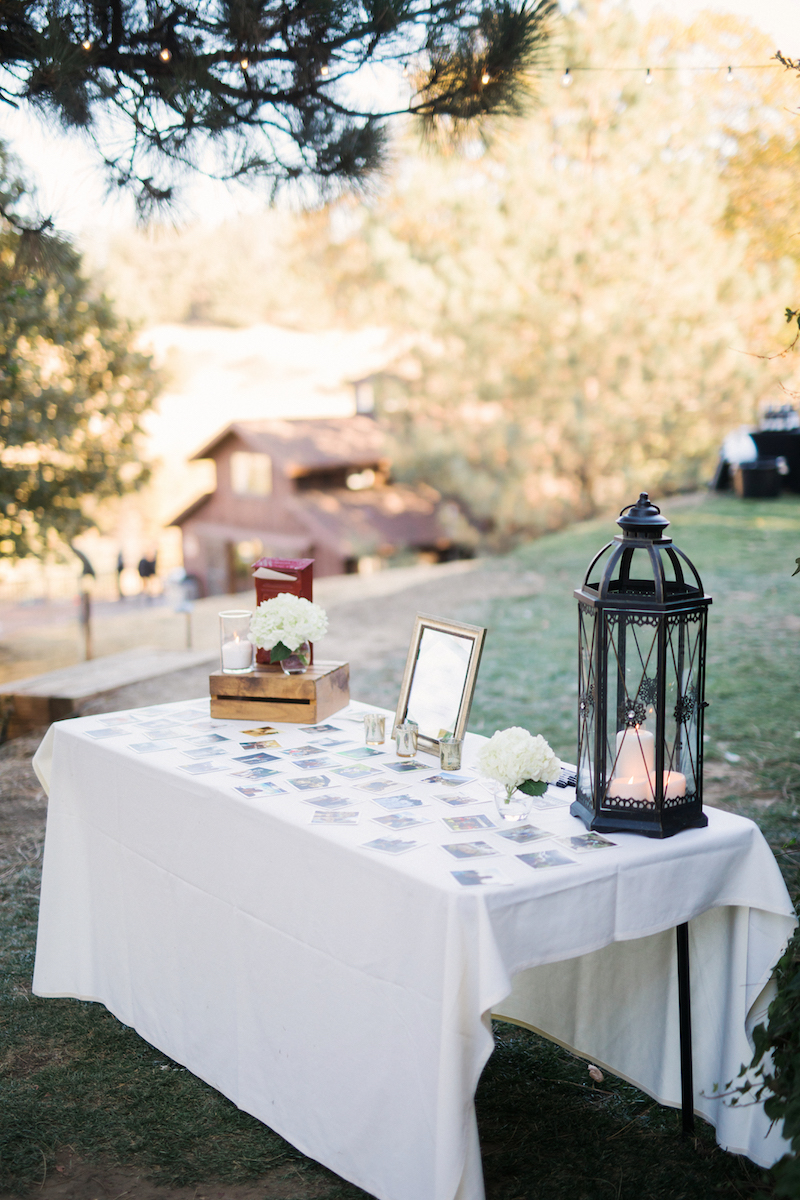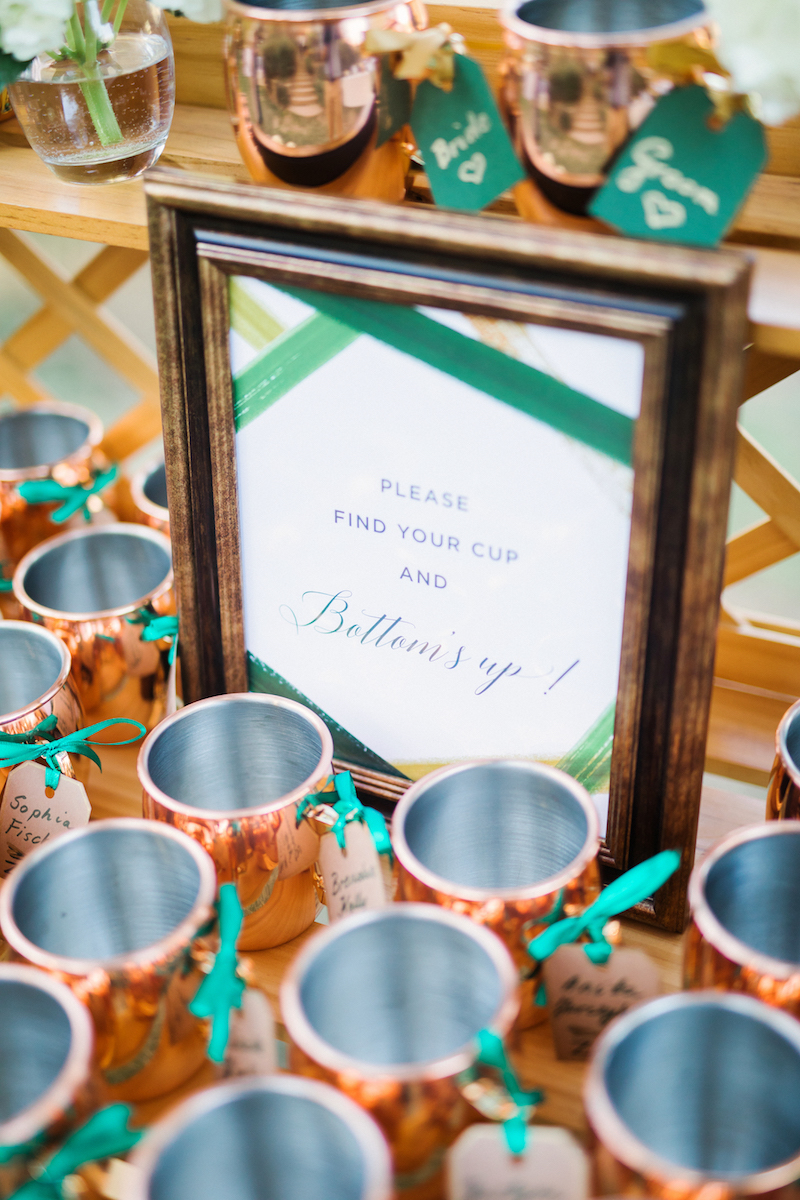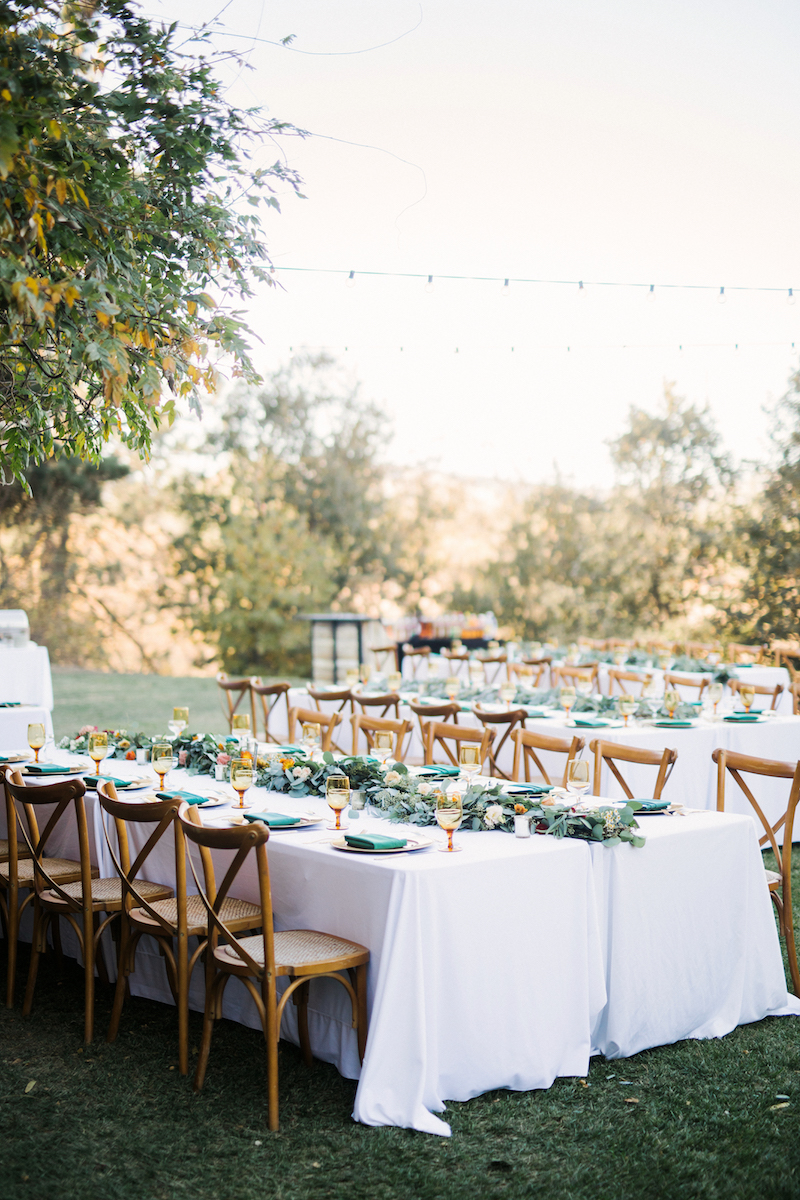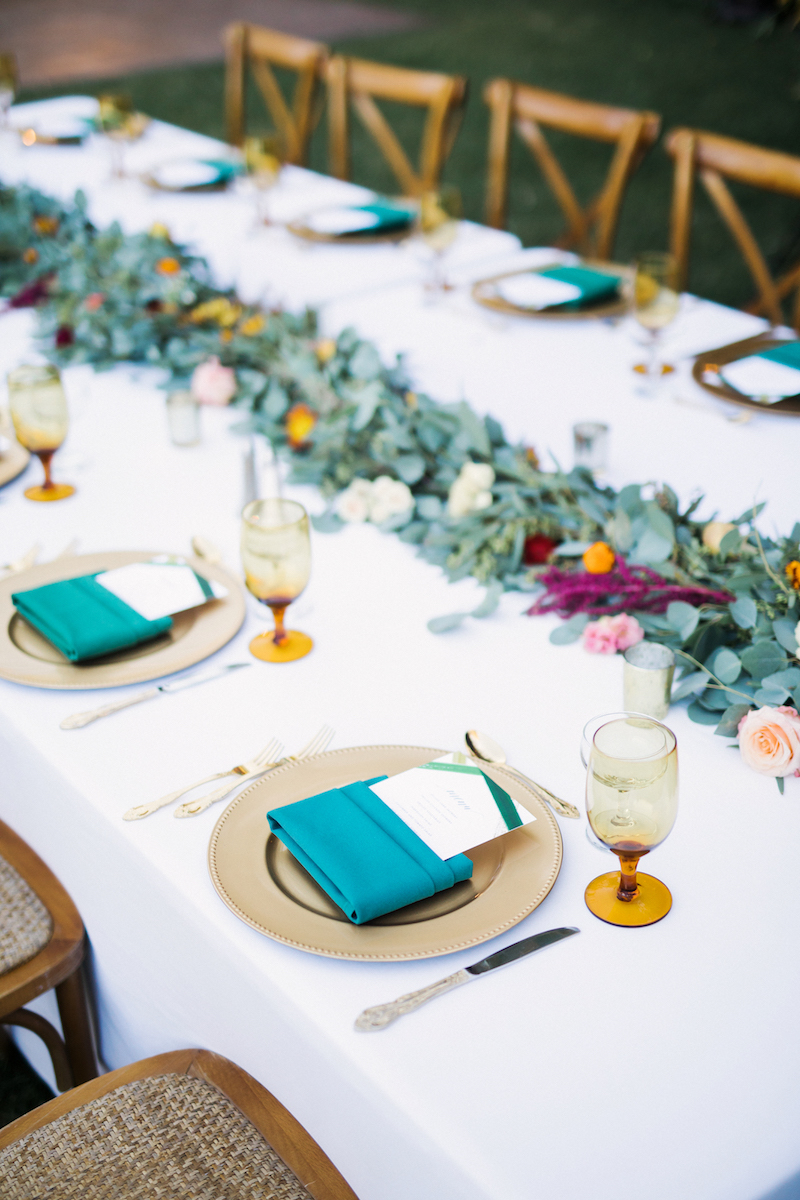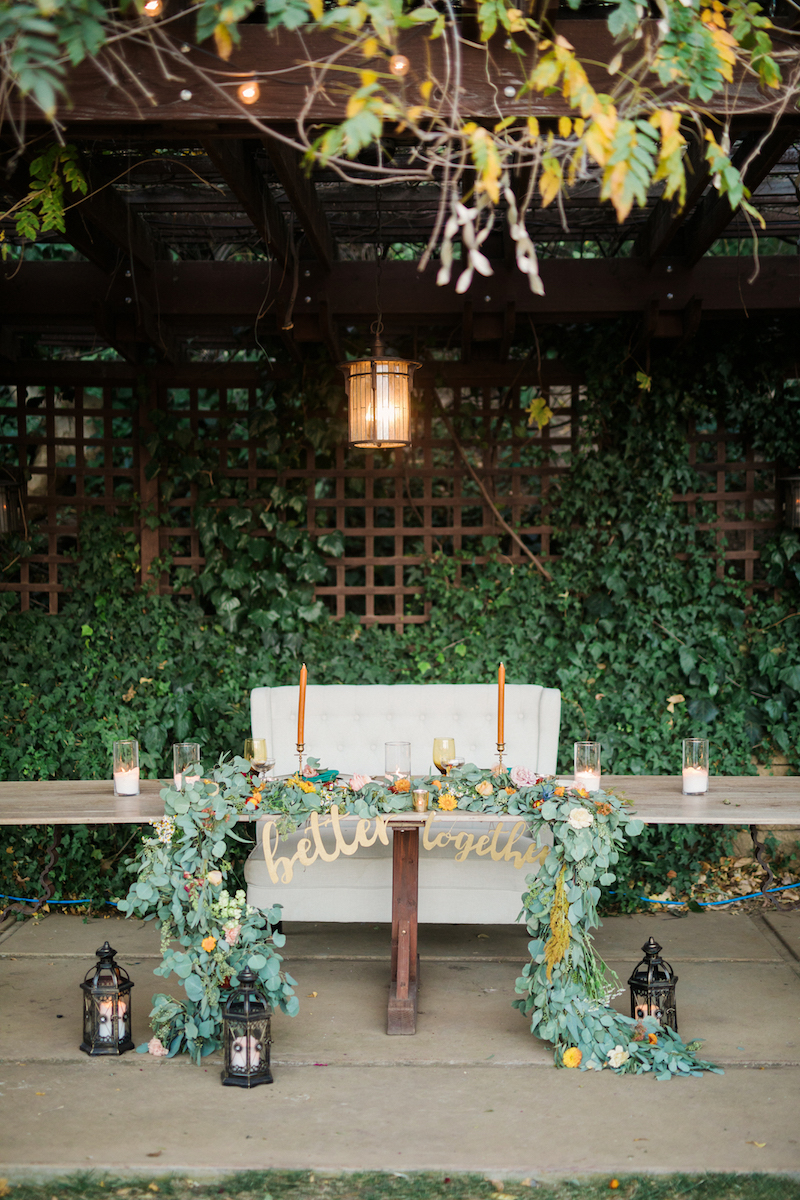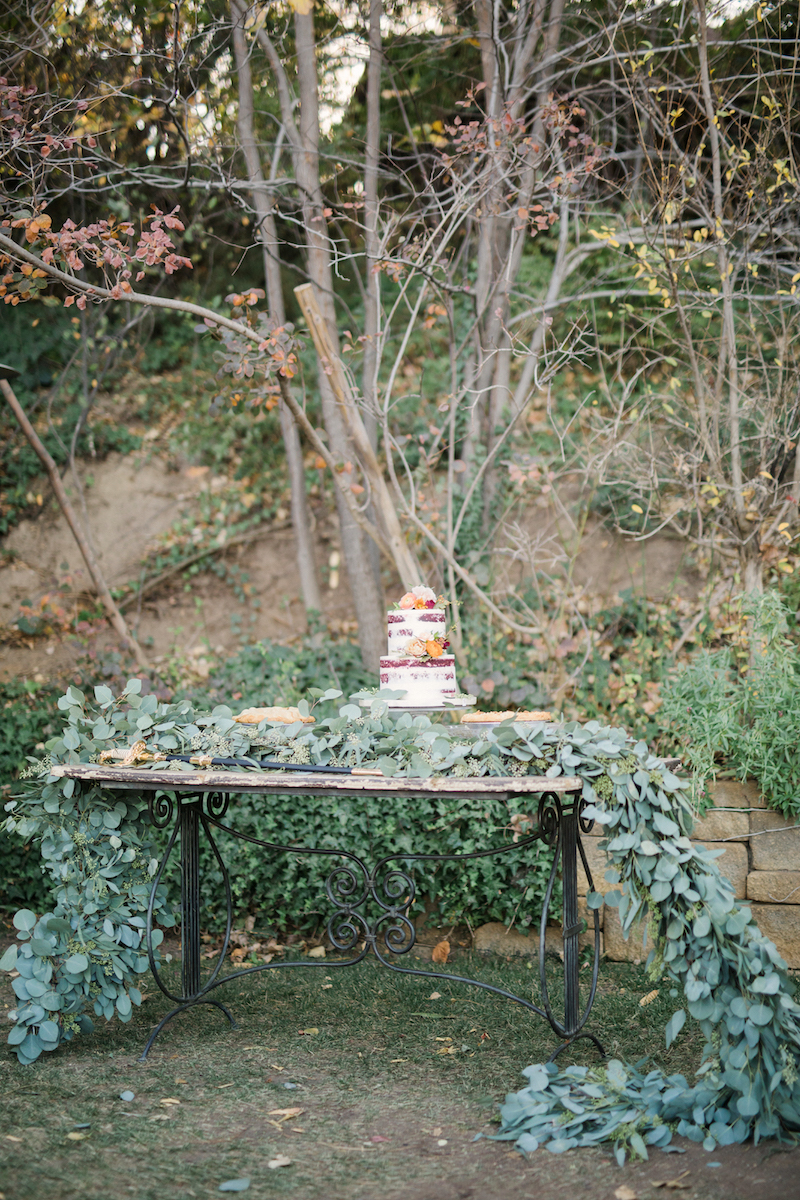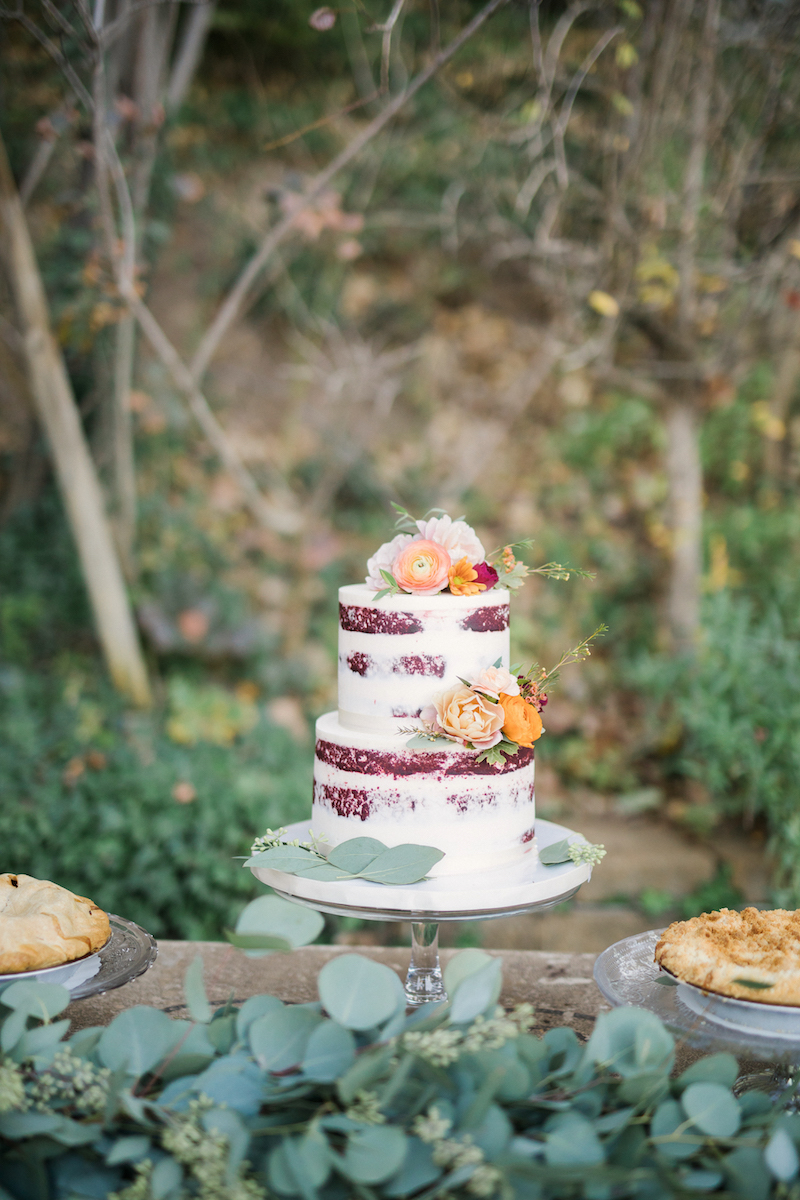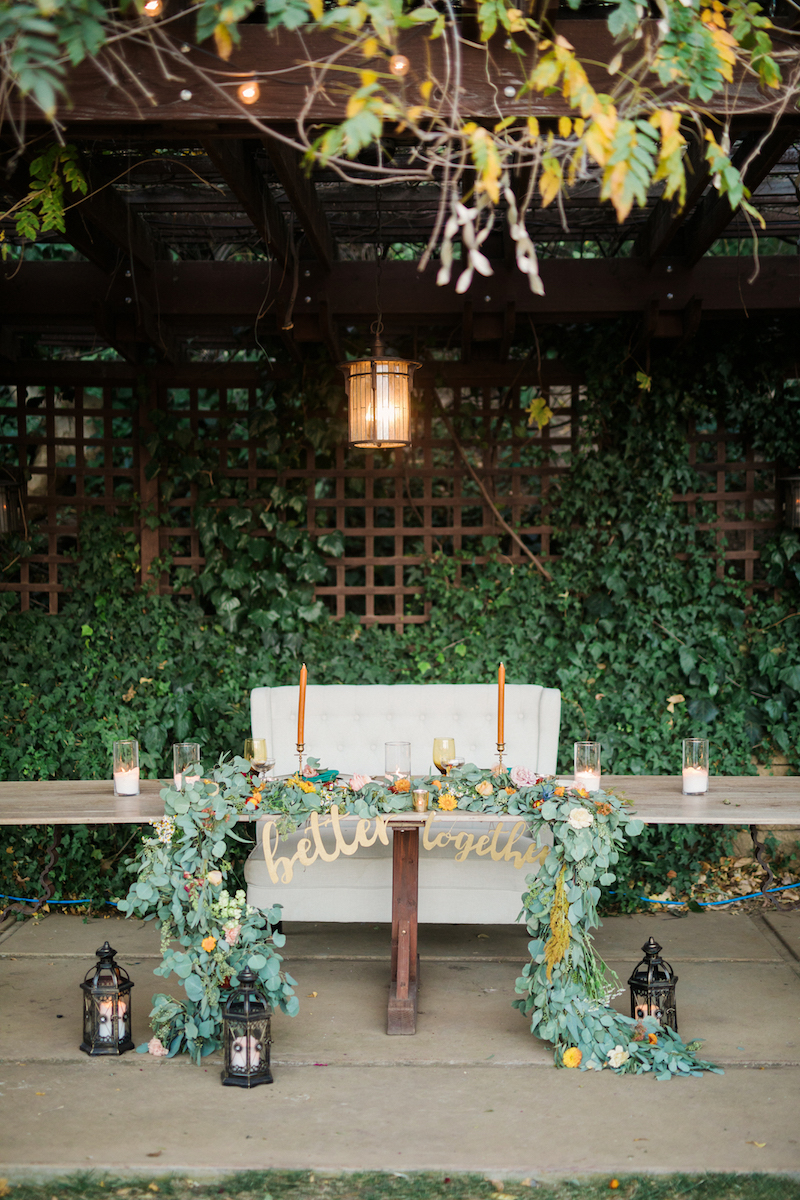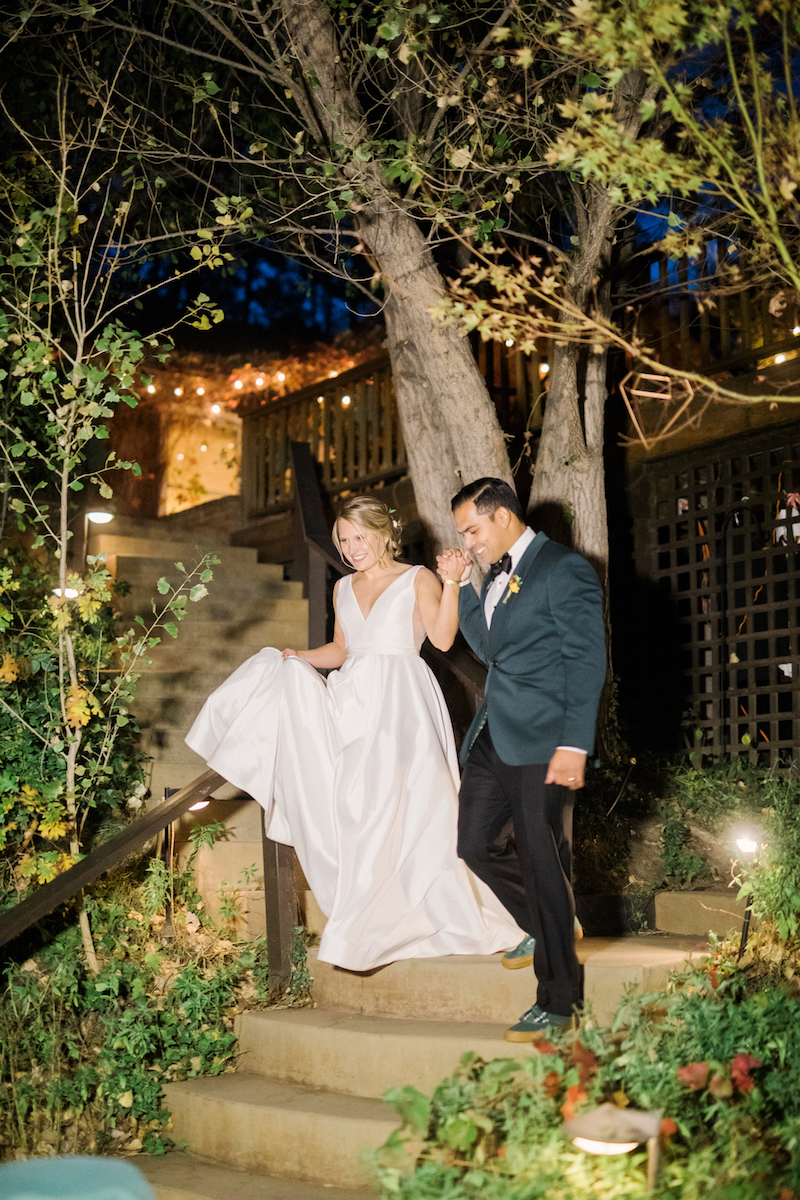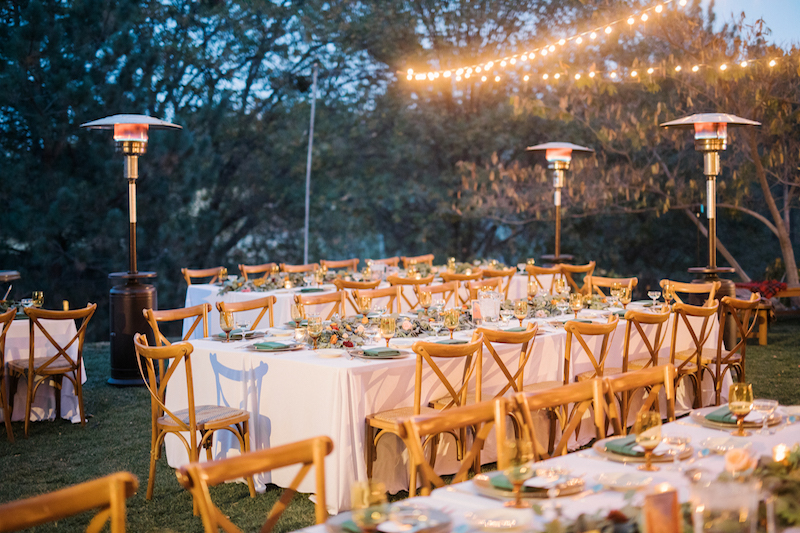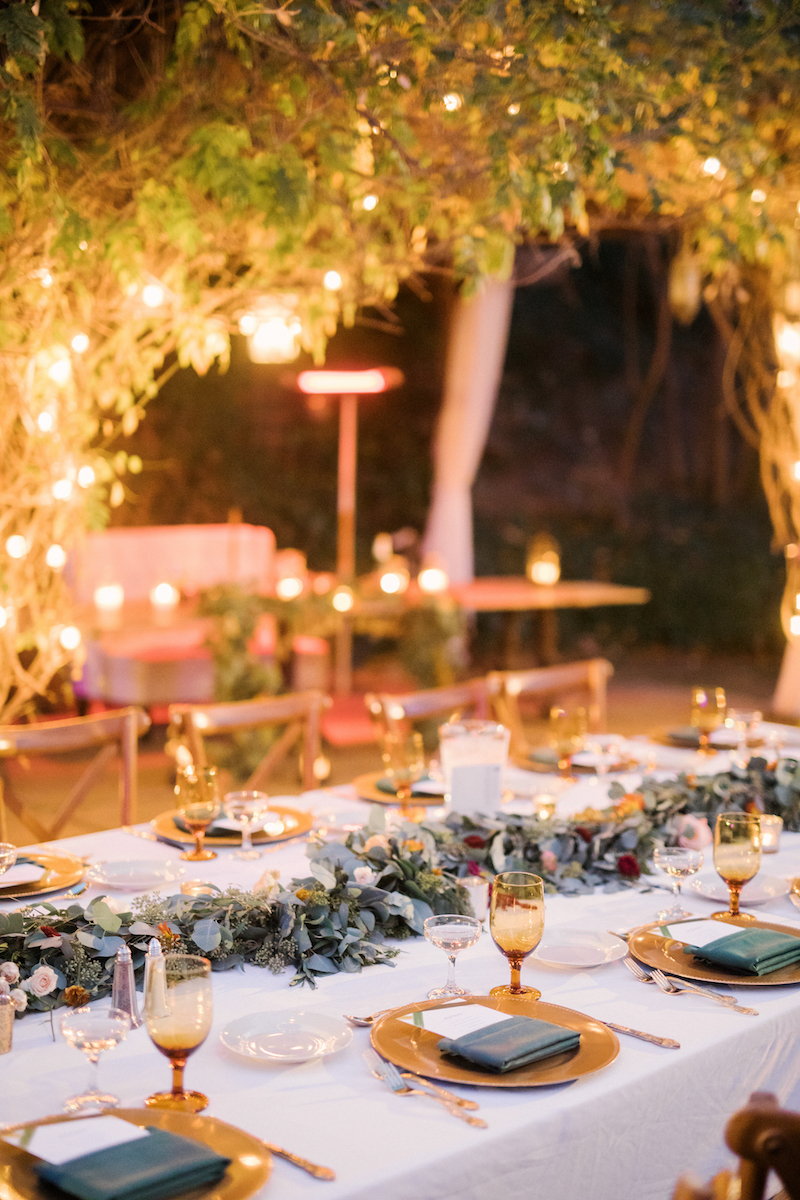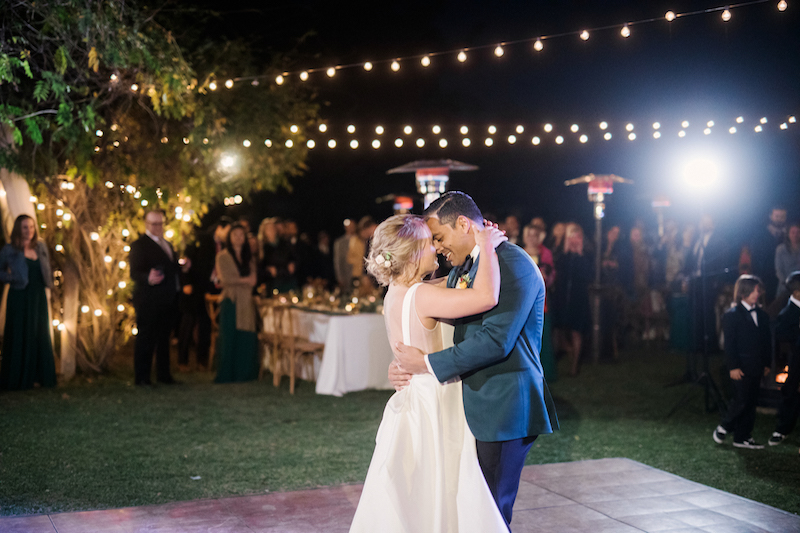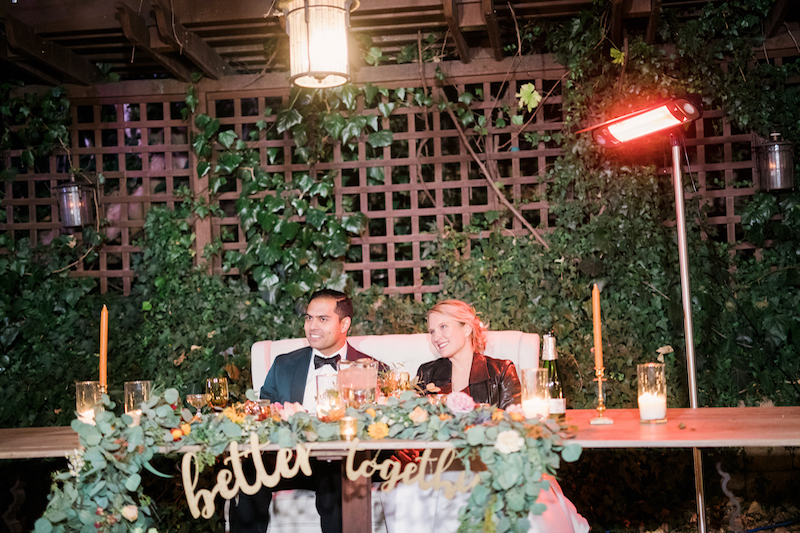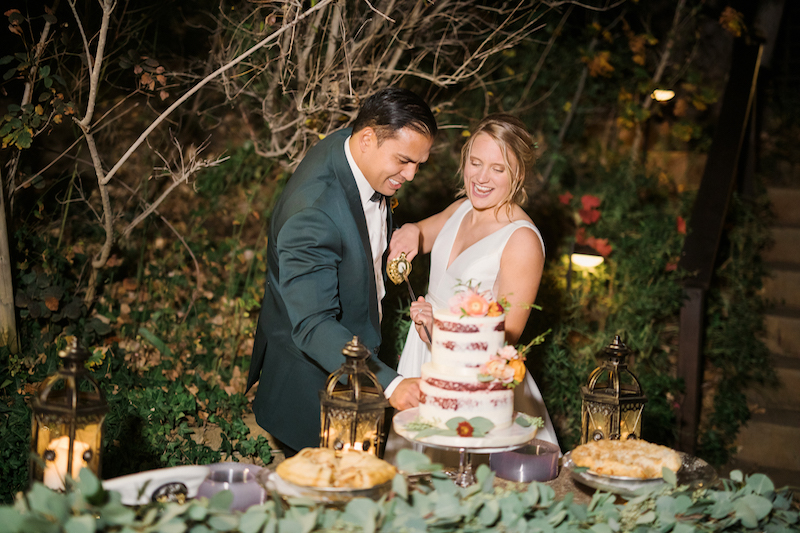 Vendor Credits
Venue: Sacred Mountain Julian
Photography: Gideon Photography
Wedding Coordinator: Love Always Planning
Wedding Coordinator Assistant: E. Anthony Weddings & Events
Florals: Tiny Victories
Catering: Catering by Herach & Ara
Bartending: Mia's Martinis
Cake and Desserts: Sweet Cheeks Baking Company
DJ: Inzunza Productions 619
Hair and Makeup Artist: Belli Belli Salon Pacific Beach
Transportation: Wright Trammel Transportation
Find California rustic wedding venues and vendors like these with Rustic Bride's venue and vendor guide. Getting married somewhere else? Find your state's best rustic wedding venues and vendors here.