You might call the Shenandoah Mill in Gilbert, Arizona the ultimate DIY wedding project. How else would you describe a 200-year-old mill moved thousands of miles across the country from Virginia to Arizona to be painstakingly rebuilt piece by piece as wedding venue?

The Riedlinger family, which owns the property, didn't start out as the wedding pros they are today; their business then specialized in restoring old barns, silos, and other historic structures. While sightseeing in Virginia, Don and Carolyn Riedlinger spotted the mill with a for sale sign in the window, and new ideas for how to use the property started to roll (so, so thankful "wedding venue" was the winner).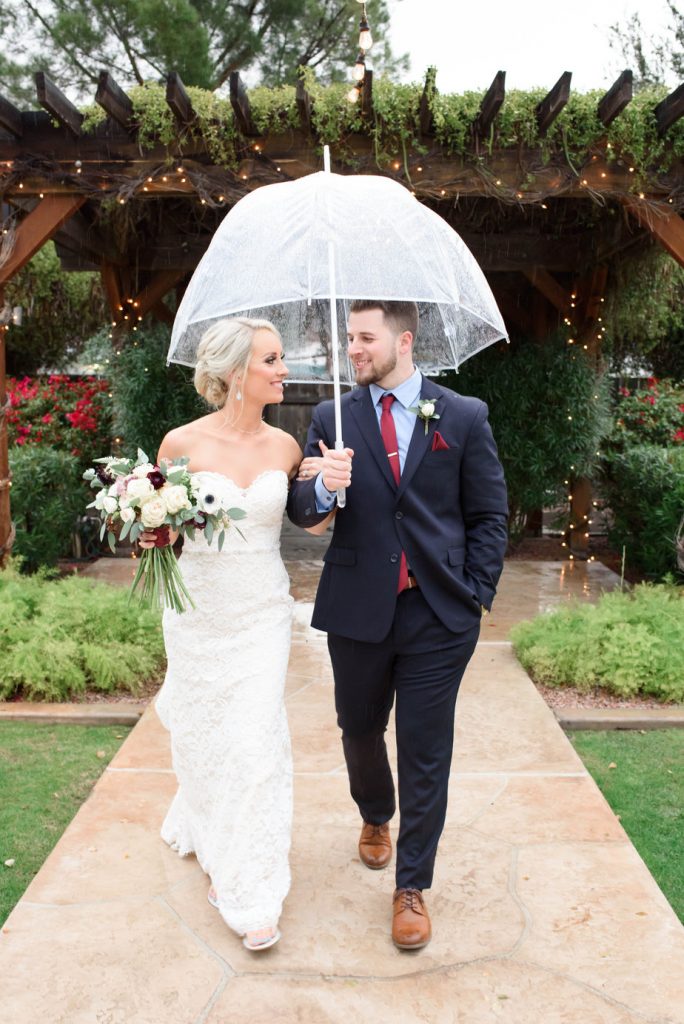 Even though it has a new location, the authentic grist mill retains the history and charm of its former life: all of the windows and beams are original to the structure, and even the old machinery can be found on the property as lawn ornaments. And it has remained a family business, with the Riedlingers' extended family members available to provide everything from music to flowers to photography to couples getting married at the mill. The couple's grandkids even have items available for rent—not sure that it's even possible to get more adorable than that.
Hear more about this gorgeous venue from Patrick Riedlinger, Don and Carolyn's son and the Shenandoah Mill's resident DJ.
What is your capacity?
We are comfortable with 100 to 150. The maximum would be approximately 250.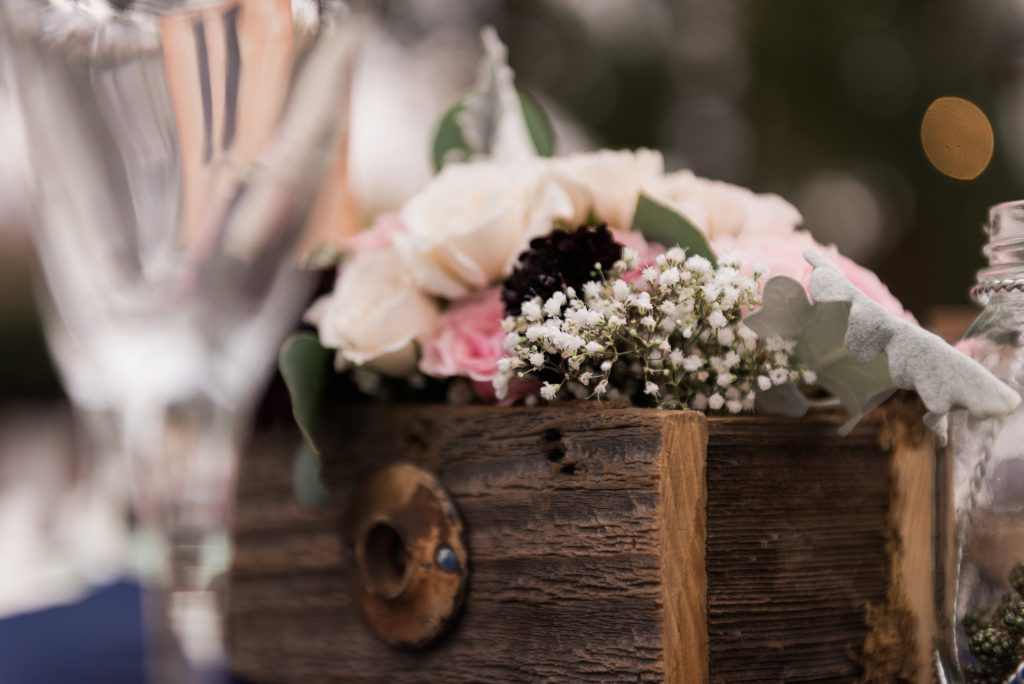 Do you offer a ceremony location?
Yes, the ceremony is held in front of a 100-foot-wide arbor with adjoining gazebo. It's covered in vines and lights and features plenty of green grass. The best way to describe it is private garden.
What is included in your wedding packages?
The basic rental includes chairs, linens, centerpieces, complete setup and cleanup, and use of the whole property. Our professional package also includes DJ, photography, flowers, food, cake, bartender, and minister. You don't have to choose our vendors, but we've found that we provide a really convenient and experienced option for couples.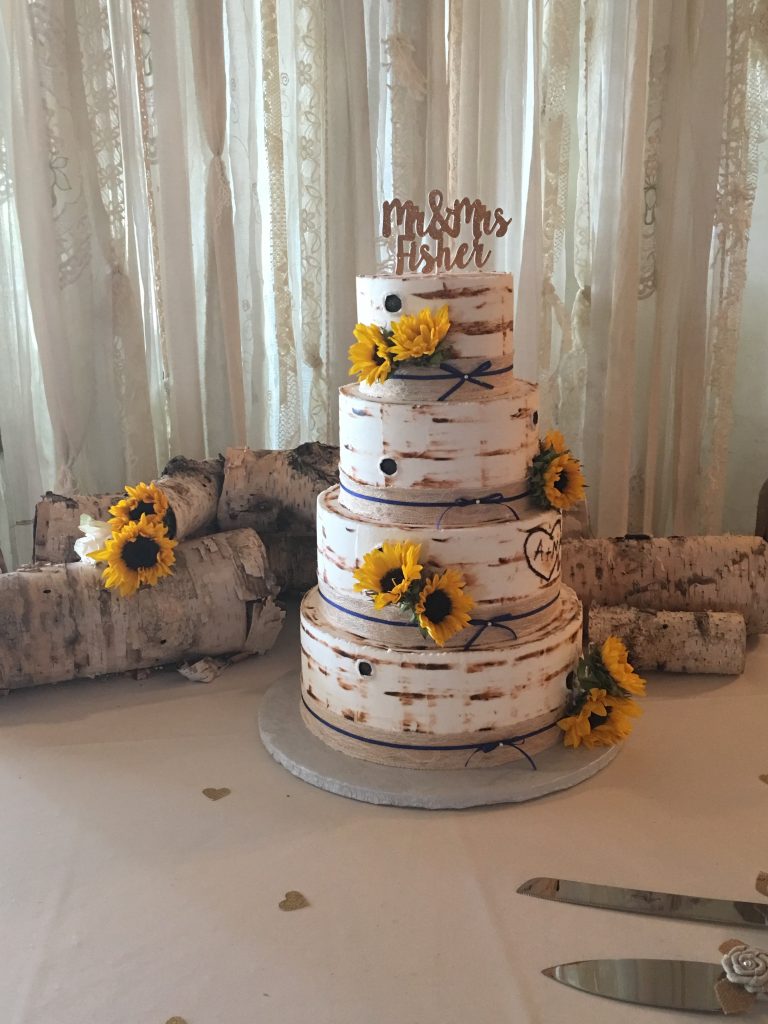 What makes your venue special?
We allow the clients to bring in any professional they would like and that allows for a lot of freedom and money savings. Think DIY with options.
What is your favorite moment from one of your weddings?
What we love to see is a bride and groom that work together to make the day truly unique. It's so fun seeing them smile all night and show that extra love for each other, knowing they did it as a team.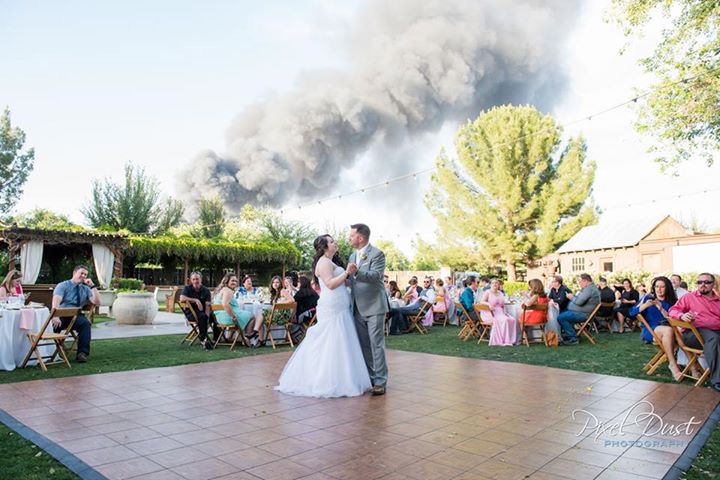 What is your best advice for couples planning their weddings?
Be flexible, have a plan and a budget in place and be unique don't let traditions hold you from what you really want. And make sure to communicate your thoughts!
Are there any vendors you would recommend to couples planning a wedding at your venue?
We are a family-owned venue with family wedding professionals, including:
DJ: Platinum Day Entertainment
Flowers: R-Flowers
Photography: Micah Carling
Cake: Lovina Sweets