Madison-area brides, you can stop searching for your perfect venue now, because we've done the hard work for you. Just take a look at our awesome list of some of the very best rustic wedding venues in your area.
#1. Villa Buonincontro — Fort Atkinson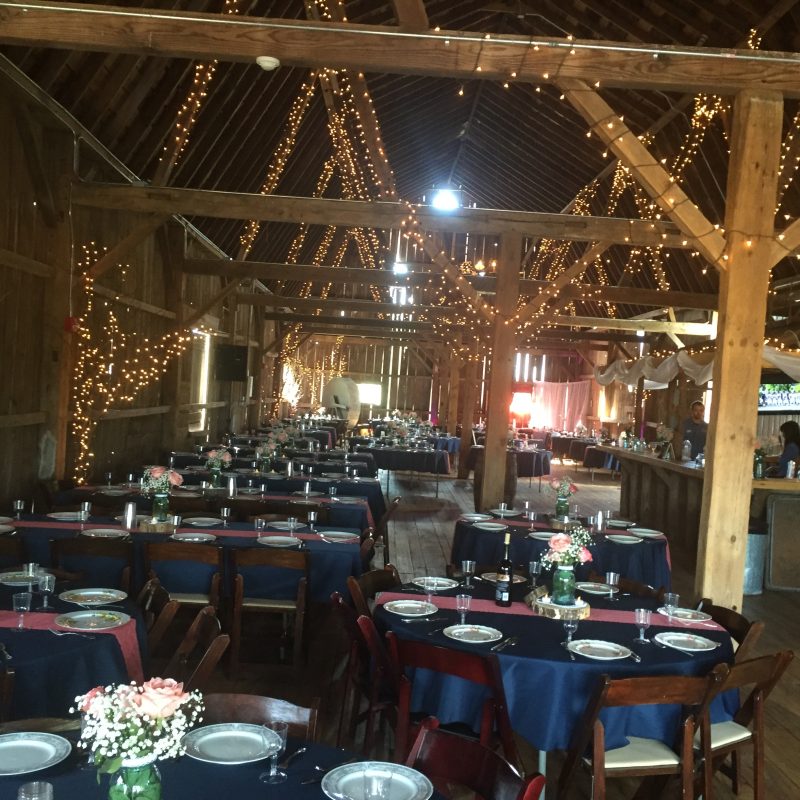 Photo via Villa Buonincontro
Featuring one of the oldest and largest authentic Gambrel barns in the entire state, Villa Buonincontro is, quite simply, a barn wedding lover's dream. Dating to the late 1800s, the barn is located in Fort Atkinson and is perfect for large events, accommodating up to 250 guests. There's also a large patio and second-story deck, and a gorgeous (and huge) flowing fountain. Combine all that with their wedding packages, which includes your choice from among hundreds of pieces of glassware, linens, china, as well as specialty items and decor at a discounted rental rate, and this one's a winner, for sure.
#2. Bridle Barn and Gardens — Mt. Horeb

Photo via Bridle Barn and Gardens
If a venue with thousands of blooming tulips and thousands of other flowers sounds like your thing (and of course it does!), Bridle Barn and Gardens just might be the perfect place for you. The restored 1870s barn sits with a formal European garden, featuring a center fountain. In addition to tulips, flowering cherry trees, boxwood, and ornamental grasses are just some of what you'll find on the property. And come nightfall, it's just as stunning. Both the gardens and barn positively glow with sparkling white lights, lanterns, and coach lights placed throughout; inside the barn, six massive chandeliers only add to the magic.
Contact Bridle Barn and Gardens
#3. The Century Barn — Mt. Horeb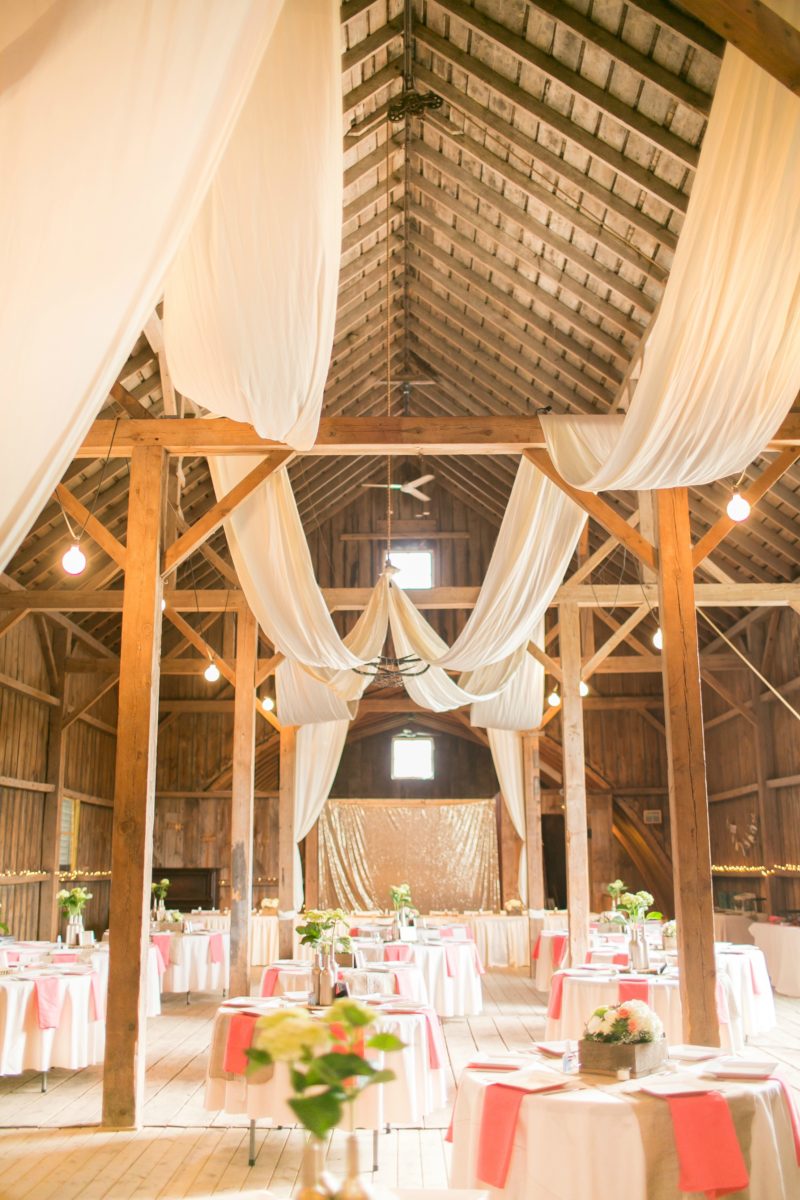 Photo via The Century Barn
DIY brides, you'll find the perfect home at the lovely Century Barn in Mt. Horeb. The wedding pros here love a good DIY wedding, and they offer you a lot of fun spaces to create exactly the wedding you envision—you'll want to check out the gardens for your photos, hang out under the circular pergola for the cocktail hour, and play a few lawn games (New wedding rule: The bride always wins!) Oh, and the barn itself? This beauty sits on top of a rolling hill, with the Blue Mounds on the horizon (sunset photos, anyone?) There's even a fragrant hops garden on site—little venue details don't get more awesome than that.
#4. Enchanted Valley Acres — Cross Plains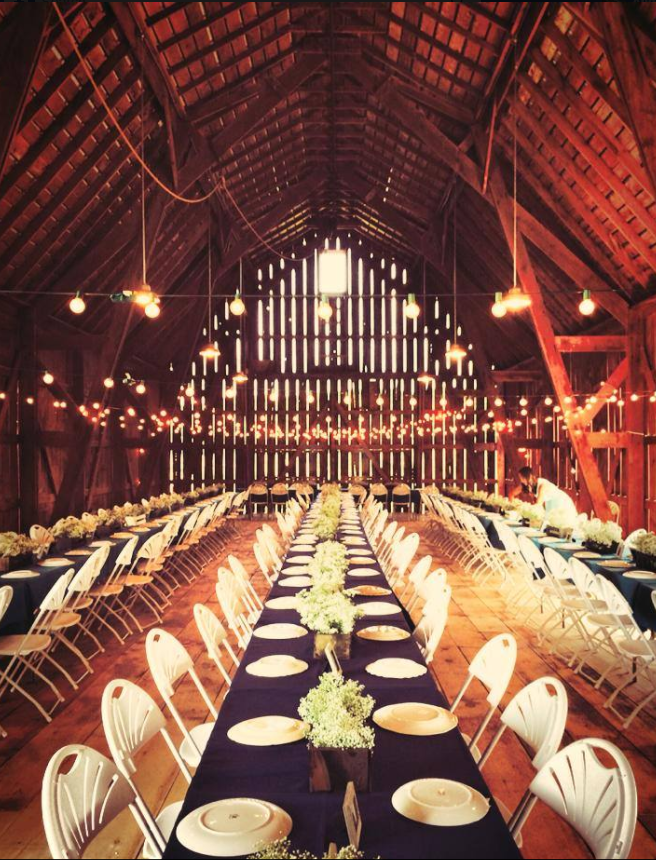 Photo via Enchanted Valley Acres
Ever thought about having a 200-foot giant slide at your wedding? Well, the team at Enchanted Valley Acres has—and so you *know* this venue is all about having a good time. The showpiece of this 136-acre farm property is the quintessential big red barn, built in 1937. This venue books only one wedding per weekend, so you'll have three days for set up, clean up, and most importantly, celebrating. Only adding to the fun are a pumpkin patch, corn maze, farm animals, and many other activities.
Contact Enchanted Valley Acres
#5. The Fields Reserve — Stoughton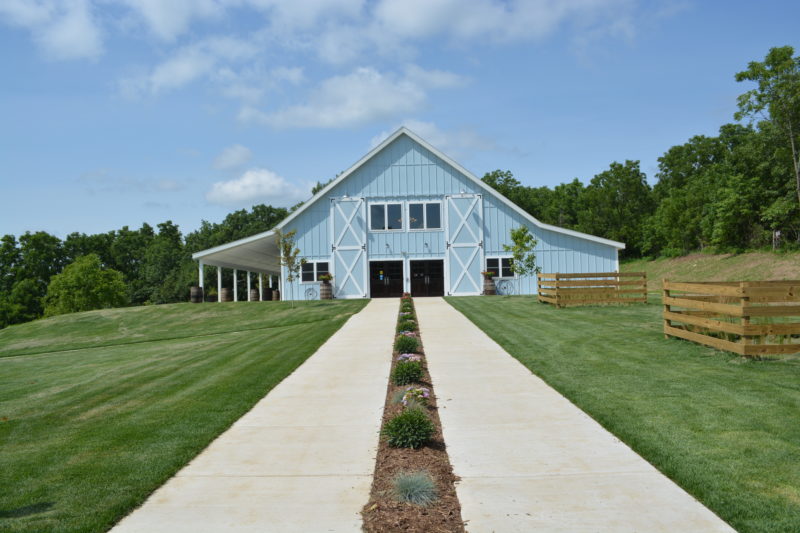 Photo via The Fields Reserve
Dream wedding alert: This venue has not one, but TWO barns on site. The separate ceremony and reception barns are newly built and full of charm, featuring exposed wood trusses, hand-milled spruce walls, and gorgeous vintage chandeliers. The rest of the 20-acre property is equally amazing, with rolling hills and lush trees that make a perfect outdoor ceremony location, if you want to combine a barn reception with wedding vows said outside. The Fields Reserve features all of the amenities you need to make wedding planning easy, include heating and air conditioning, indoor restrooms, bridal suites, and modern technology.
#6. Prevailing Winds Lodge — Blue Mounds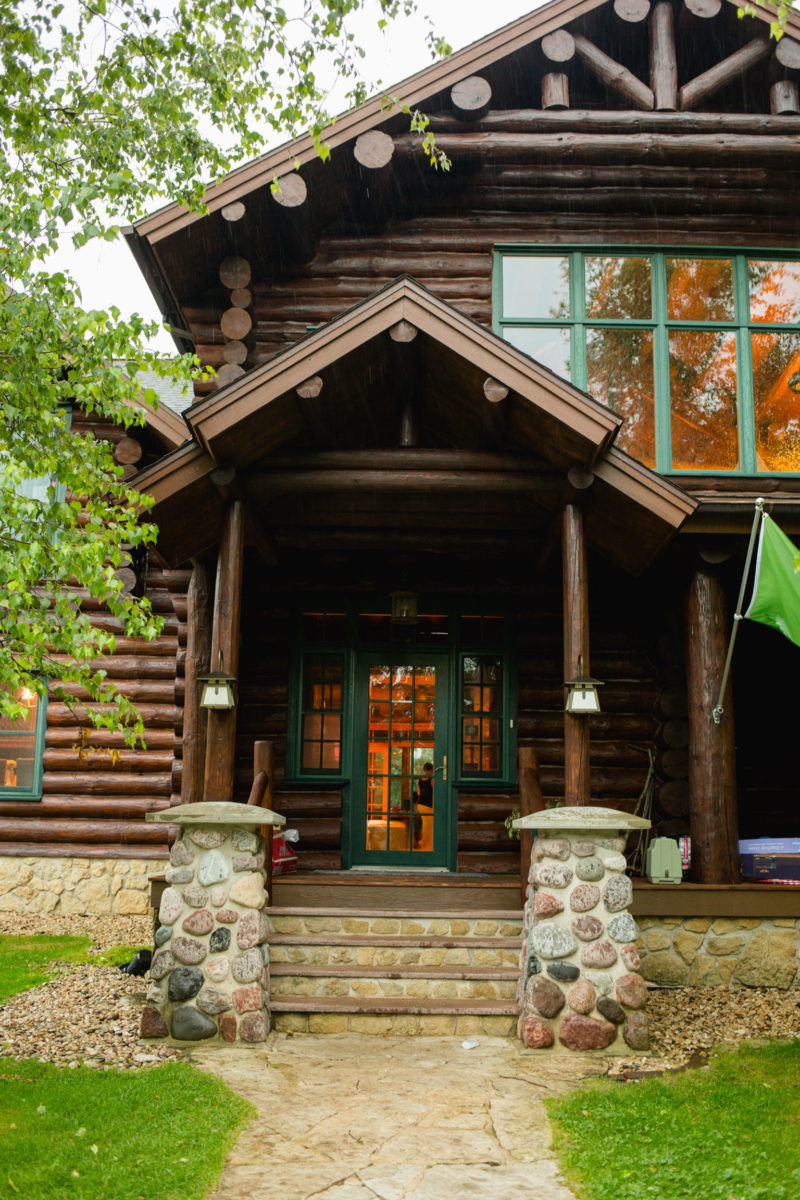 Photo via Prevailing Winds Lodge
This private lodge is an ideal setting for both small and large weddings alike. Located on 44 acres of rolling hills, open prairies, and hardwood forests, Prevailing Winds Lodge offers on-site accommodations for up to 20 people. Couples seeking an intimate wedding will love the custom-built log lodge (featuring reclaimed wood countertops, a 30-foot fieldstone fireplace, and handmade Craftsman-style cabinetry); larger celebrations can be held in your choice of a number of different—and gorgeous—outdoor spaces.
Contact Prevailing Winds Lodge
And here are some other amazing venues you'll want to add to your search:
Bennett Barn — Watertown
Common Gardens — Dane
Melson Farms — Clinton
Quivey's Grove — Fitchburg
Serendipity Farm Bed & Breakfast — Waterford
The Gathering Barn — Fort Atkinson
Head to Rustic Bride's venue and vendor guide to find even more amazing rustic wedding venues and vendors in Wisconsin.