[social_warfare]
The Hillbrook Inn & Spa in Charles Town, West Virginia isn't just a to-die-for wedding venue setting—it's an actual part of history. The inn, built as a private home by Brigadier Frank E. Bamford in the 1920s, sits on land George Washington once owned and farmed. Pretty awesome, right?

Modeled after an inn in Normandy, this beauty was built with 200-year-old timbers and stone from the Locke Farm, which occupied the site in the 1800s. And, the *original* spring house provided Hillbrook with water until 2005, when the house was switched to a well. If this place isn't charming, well, we don't know what is.
Hear more about the Hillbrook Inn & Spa from Marcy Deck, who serves as the venue's event coordinator and innkeeper, along with her husband, Andy. (Fun fact: Marcy and Andy were married at the inn themselves!)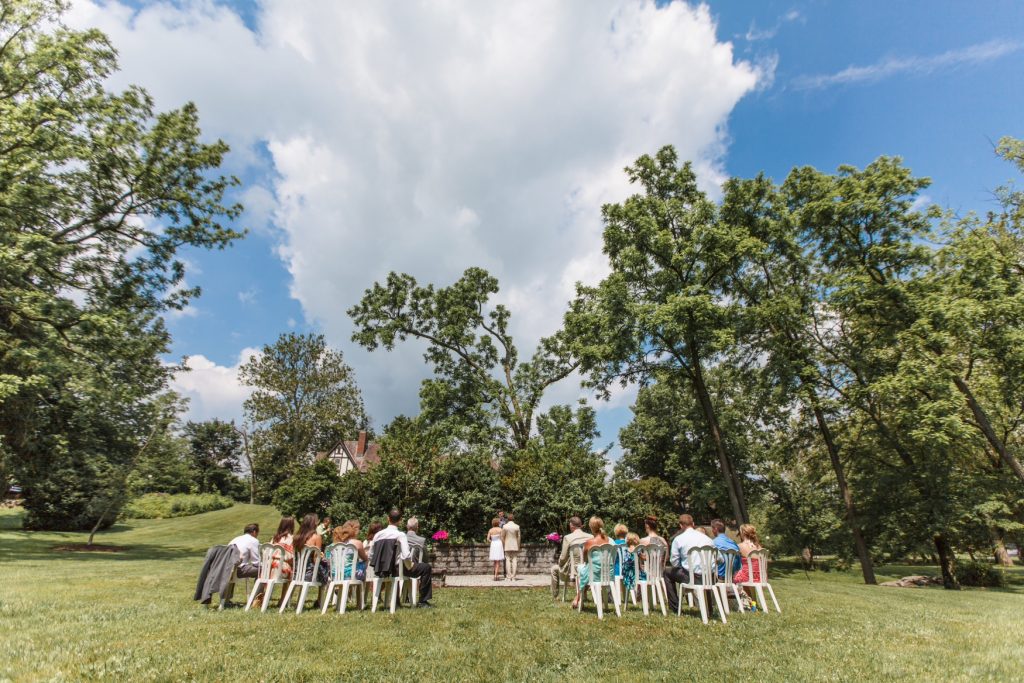 Photo credit: Katie DeLorme Photography
When did your venue open? 
The main property has been operating as an inn since the mid-1980s, and the Hawthorn Estate opened in 2013 after an extensive renovation.
What is your capacity?
Max 80 under a tent; max 50 in the dining room.
Do you offer a ceremony location?
Yes, we have a round terrace in our open backyard, as well as several other outdoor locations for ceremonies. We also have a couple of rooms where we hold indoor ceremonies.
What is included in your wedding packages?
Venue rental, catering, bar package, officiant, flowers, cake, violinist, photography, hair/makeup, etc.
What makes your venue special?
We are very custom and do our best to tailor each event to the desires and personalities of each couple. We also offer as many services as possible to make it a stress-free experience.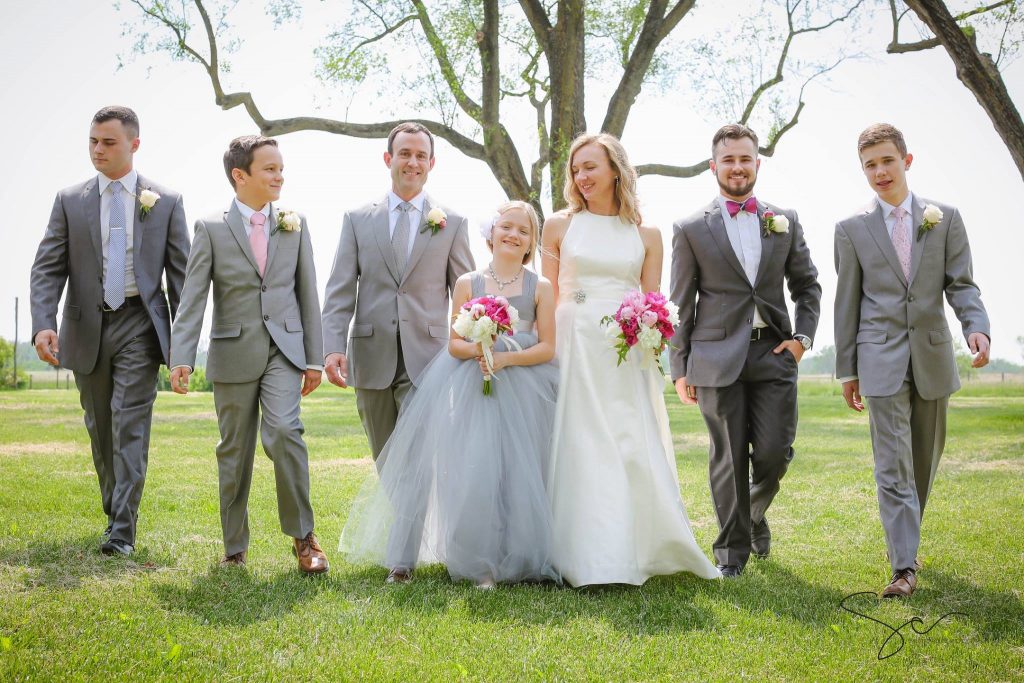 Photo credit: Sweet Caroline Photography (Shannon Larson)
What is your favorite moment from one of your weddings?
We recently had a bride and groom act out a scene from a Broadway play during their wedding ceremony. It was adorable, and they involved their unknowing guests as well!
What is your best advice for couples planning their weddings?
Keep it simple, and focus on preparing for marriage—not just the wedding.
Are there any vendors you would recommend to couples planning a wedding at your venue?
Yes, we have many vendors that we recommend.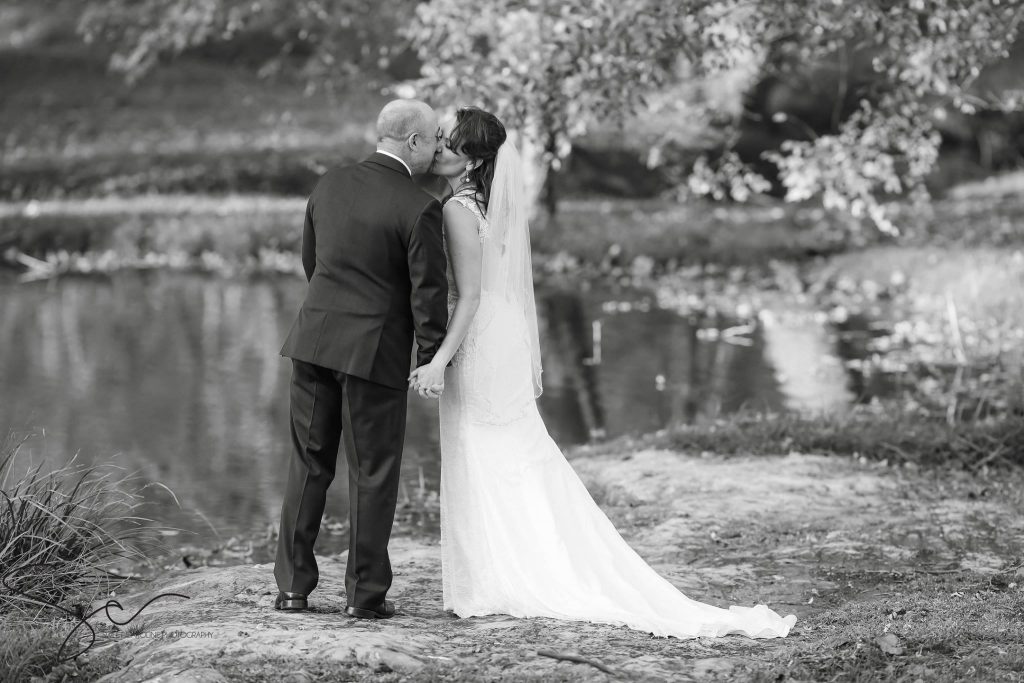 Photo credit: Sweet Caroline Photography (Shannon Larson)
Top photo credit: Bryan Zanella
Learn more about weddings at the Hillbrook Inn & Spa.