[social_warfare]
Wedding venues don't get more lovely than The Woolverton Inn in Stockton, New Jersey.

To start, there are the grounds: 10 park-like acres on the property itself, surrounded by 300 acres of preserved farmland and forest. The centerpiece of the property is the 1792 Manor House, which was built by a prominent businessman as a summer residence and sits high above the Delaware River. And, the staff here has the whole hospitality thing down pat, seriously—The Woolverton Inn welcomes more than 5,000 guests each year, and it's been named one of the top 10 bed and breakfasts in the entire United States by bedandbreakfast.com (clearly, they have the credentials to know what they're talking about).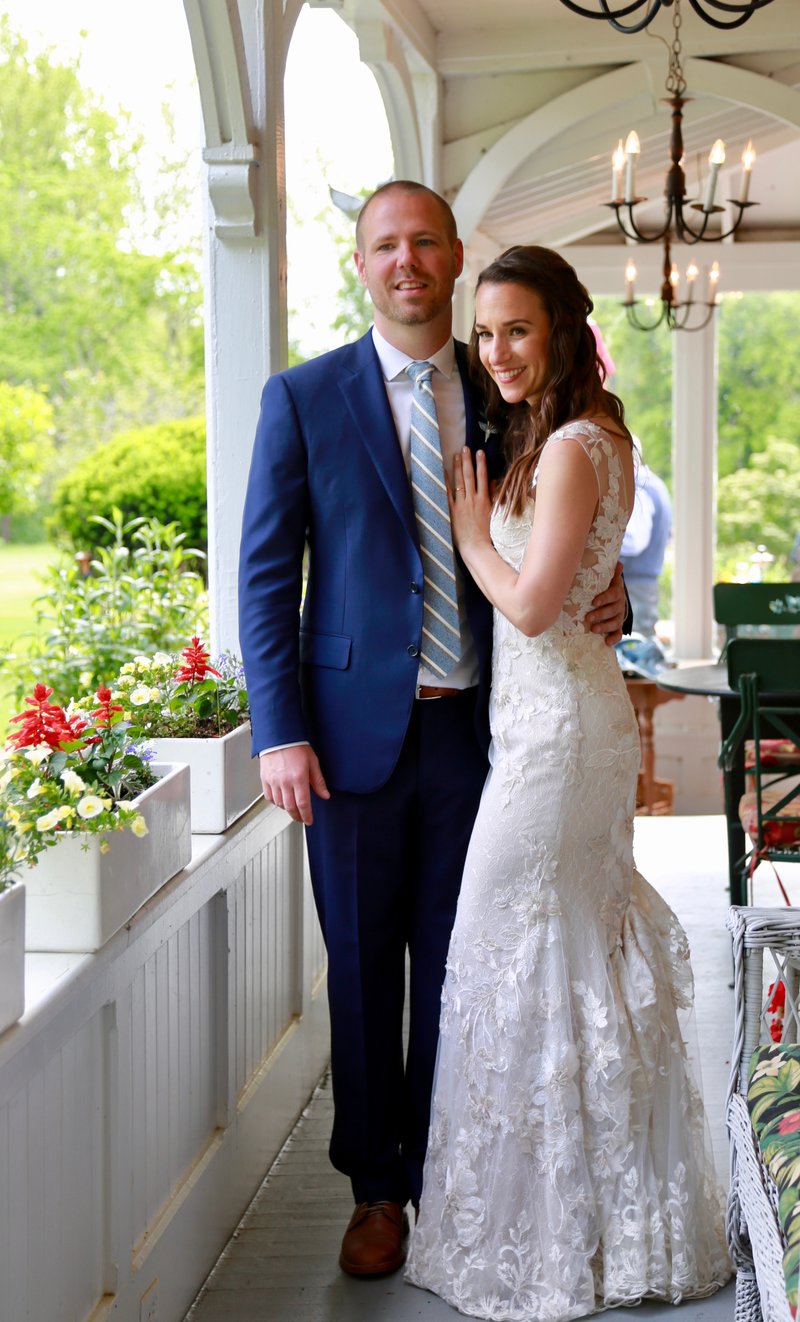 Ready to get married here? (We are, too). Get started by learning more about the inn from Mary Passalacqua, who owns the property with her husband, Mario.
When did your venue open?
The Woolverton Inn property became an active B&B in the mid-1980's, and has been hosting weddings since then.  
What is your capacity?
The Woolverton Inn can host weddings up to 200 guests in the spring, summer, and autumn seasons, and small, intimate weddings of up to 15 guests in the winter season.
Do you offer a ceremony location?
Ceremonies are typically held in our beautiful Horse Shoe garden or beside our Stone Barn Planting Field.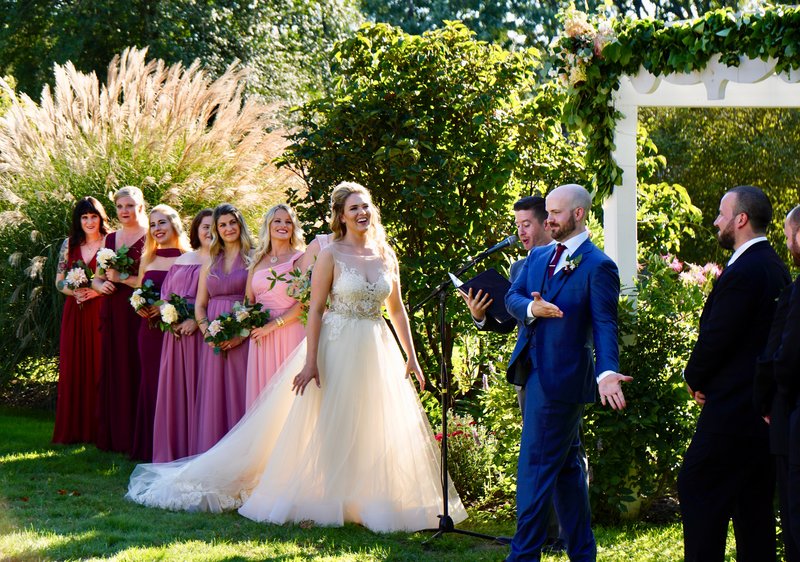 What is included in your wedding packages?
Our wedding packages include exclusive use of the inn and its grounds; a ceremony in one of our outdoor gardens; a one-hour cocktail party with butlered hors d'oeuvres, presentation station, and alfresco bar, followed by a four-hour wedding reception with a four-course elegant wedding dinner. After parties are also possible.  
What makes your venue special?
The Woolverton uniquely allows a wedding to extend into a relaxed yet elegant celebration. Rehearsal parties can be held on one part of the expansive and beautiful property the day prior to the marriage, the ceremony and reception are held in completely different areas and guests will have the ability to take advantage of overnight accommodations to enhance and also simplify logistics for  the event. There are few venues anywhere that combine the beauty, hospitality, and endless possibilities of a Woolverton wedding.

What is your favorite moment from one of your weddings?
We love to see the ad-hoc reunions of family and friends that can only take place when you have a few entire days together, as opposed to an event that's just a few hours long.  
What is your best advice for couples planning their weddings?
Seek advice and help from your vendors or people you know who have recently gotten married. There are little details to be shared by those who routinely live in or have recently been through a wedding. These people will provide invaluable insight and guidance to make your event extra special and enjoyable. Also, don't over-schedule your day or your weekend. Leave time to visit with your guests—many have come a long way to see you and this is what you will remember the most.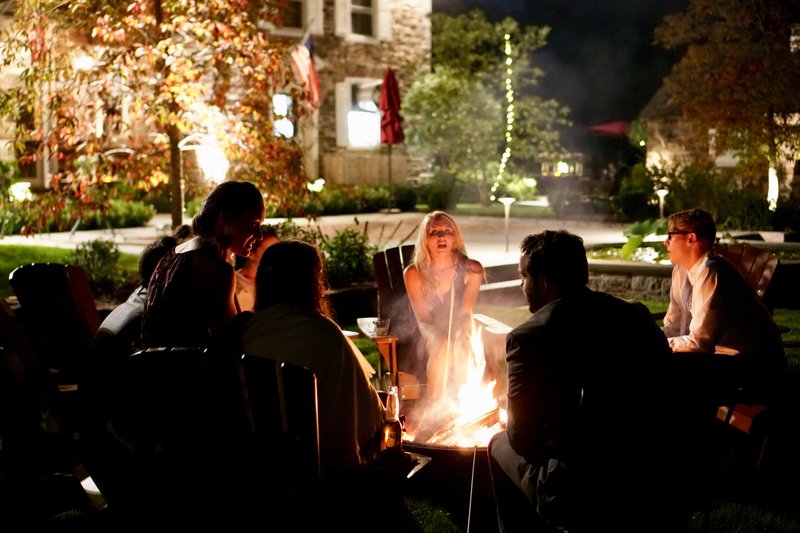 Are there any vendors you would recommend to couples planning a wedding at your venue?
We highly recommend our caterer, Emily's Cafe & Catering of Pennington and Brillman's Rental Barn for all rental needs. Flora in Lambertville creates awesome flower arrangements.
Learn more about weddings at the Woolverton Inn.