Two transplants from the Ann Arbor area move to Texas and fall in love: It's a meet-cute story for sure, and the prelude to one heck of a gorgeous wedding.

The bride and groom, Laurel and Aaron, first got to know each other through a shared passion for music.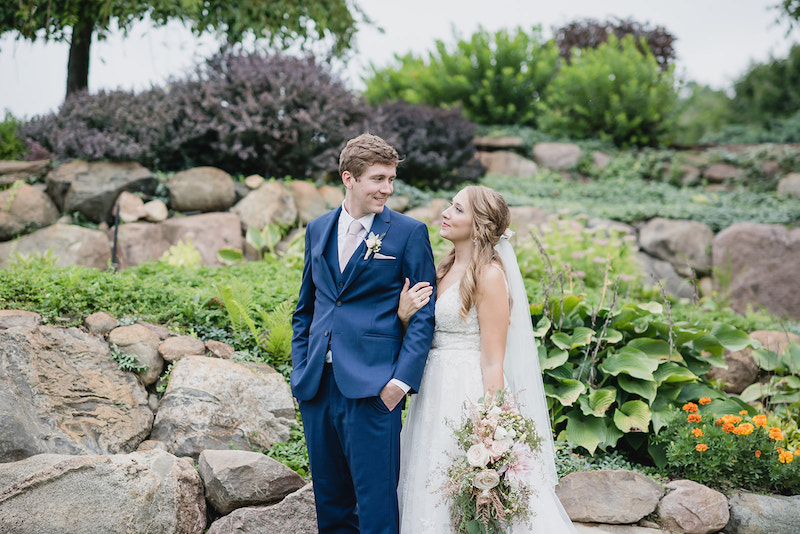 "The beginning of our relationship was formed through our love of live music, going to several shows throughout Austin," says Laurel. "Since Aaron was new to Austin, we enjoyed playing tourist in our own city, as I showed him all there is to love about the area."
Over time, that friendship deepened into love.
"There wasn't a particular moment that I realized Aaron was the right person for me, but rather, a series of experiences and, over time, discovering our shared opinions and beliefs," says Laurel.
When it came time to plan their wedding, the couple chose the rustic barn wedding venue Nixon Farms in Dexter, Michigan as their venue — and which provided a perfect backdrop for an event full of DIY touches.
"Almost everything at the wedding was DIY," says Laurel. "We hand-dyed our cheesecloth table runners; our mothers sewed our napkins from IKEA tea towels; and my aunt made the huge floral hoops that hung over the dessert table."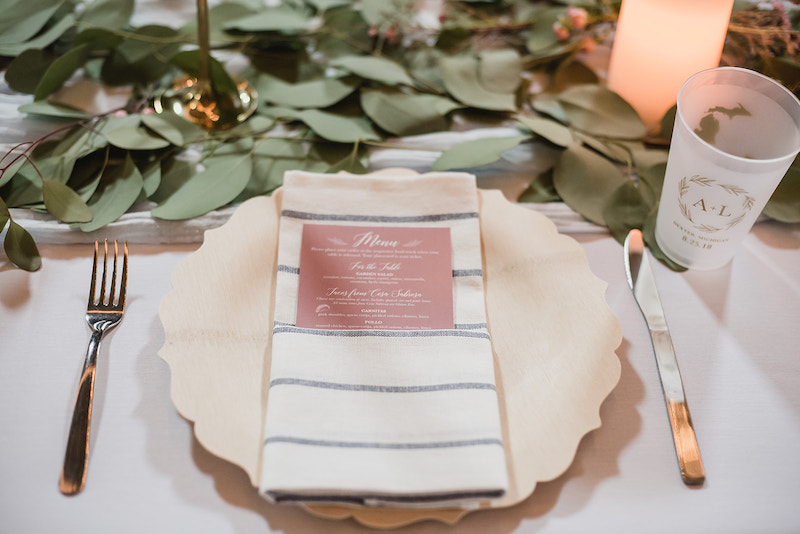 And another extra special handmade element: the invitation and stationery suite were personally designed by Laurel, who owns design company Laurel Twist & Co.
Equally meaningful to the couple were meaningful moments shared with family and friends — including a few very special dances.
"My cousin and I bet on the University of Michigan vs. Loyola game," says Laurel. "She lost, and had to perform the Napoleon Dynamite dance at the wedding reception. She completely nailed it!"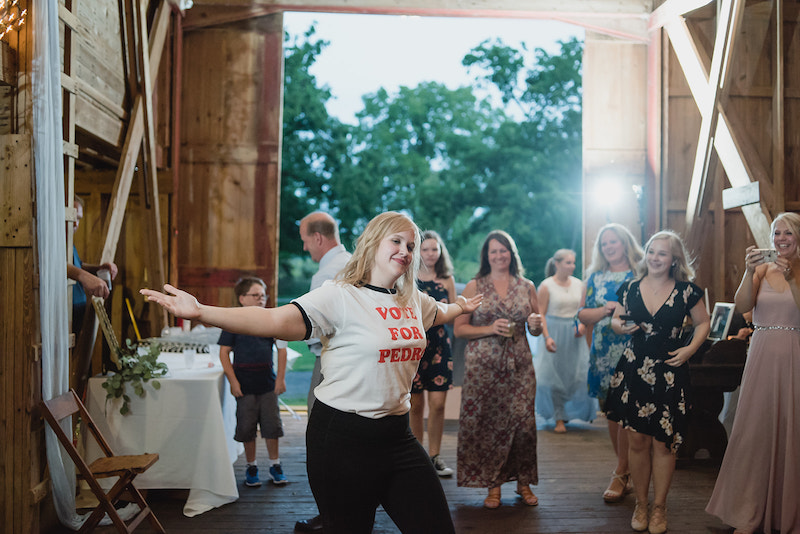 "My maiden name is Twist, and it has been a family tradition for years for all of the Twists to gather on the dance floor and give "the twist" their all," she adds. "I was so happy to experience the tradition at my own wedding with my new husband!"
Laurel and Aaron, we're so happy you could share your beautiful wedding with us. Thank you for letting us be a part of it — and to photographer Kari Dawson of Kari Dawson Photography for these incredible images!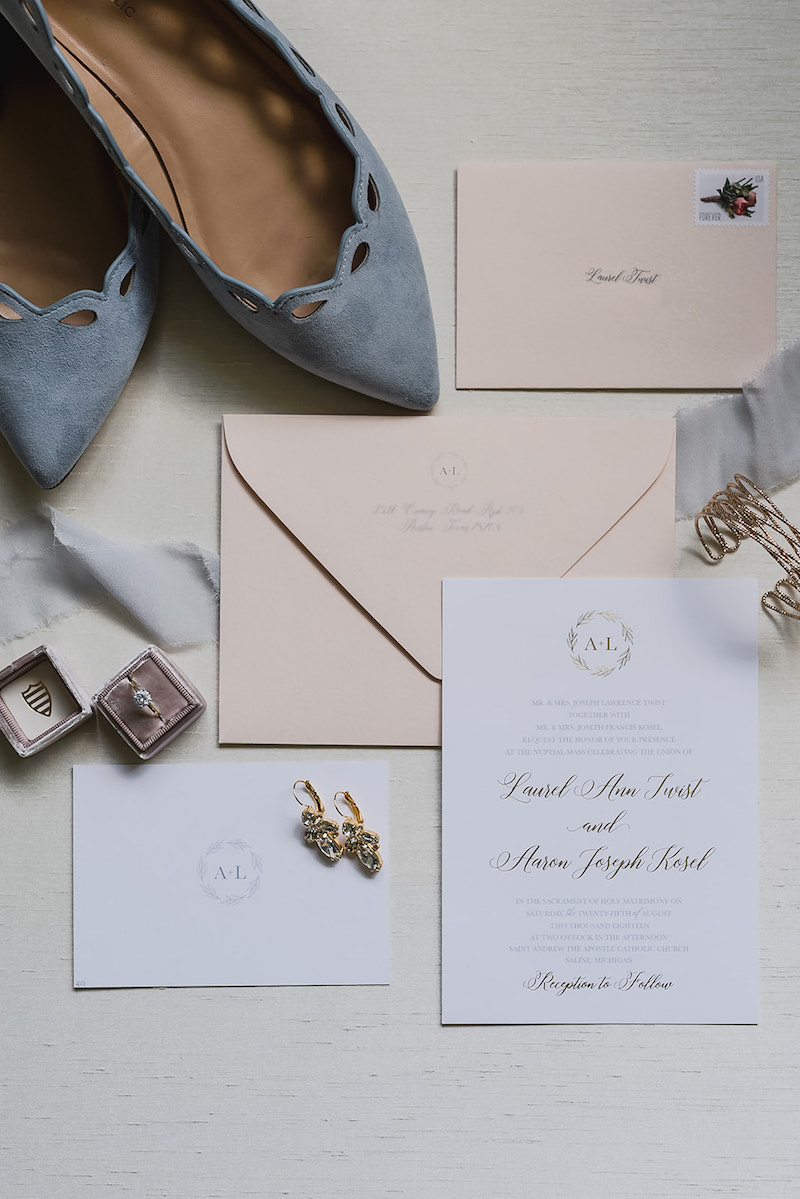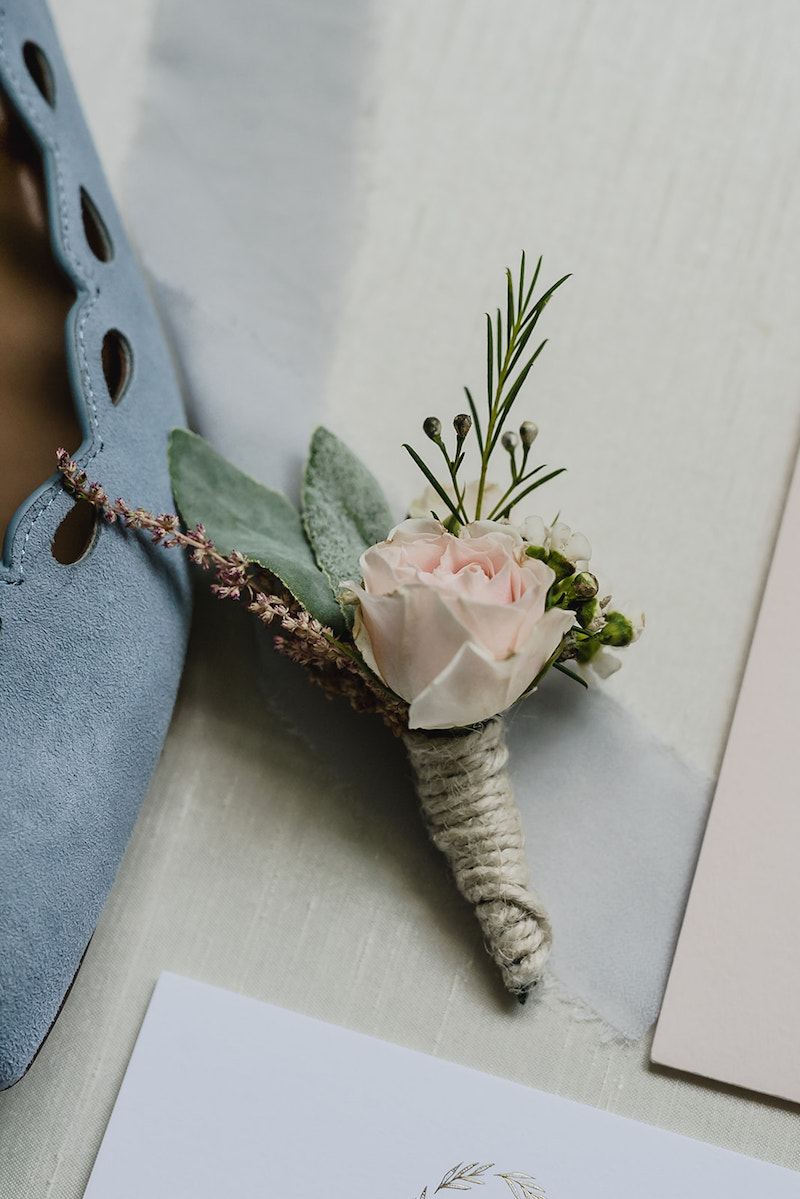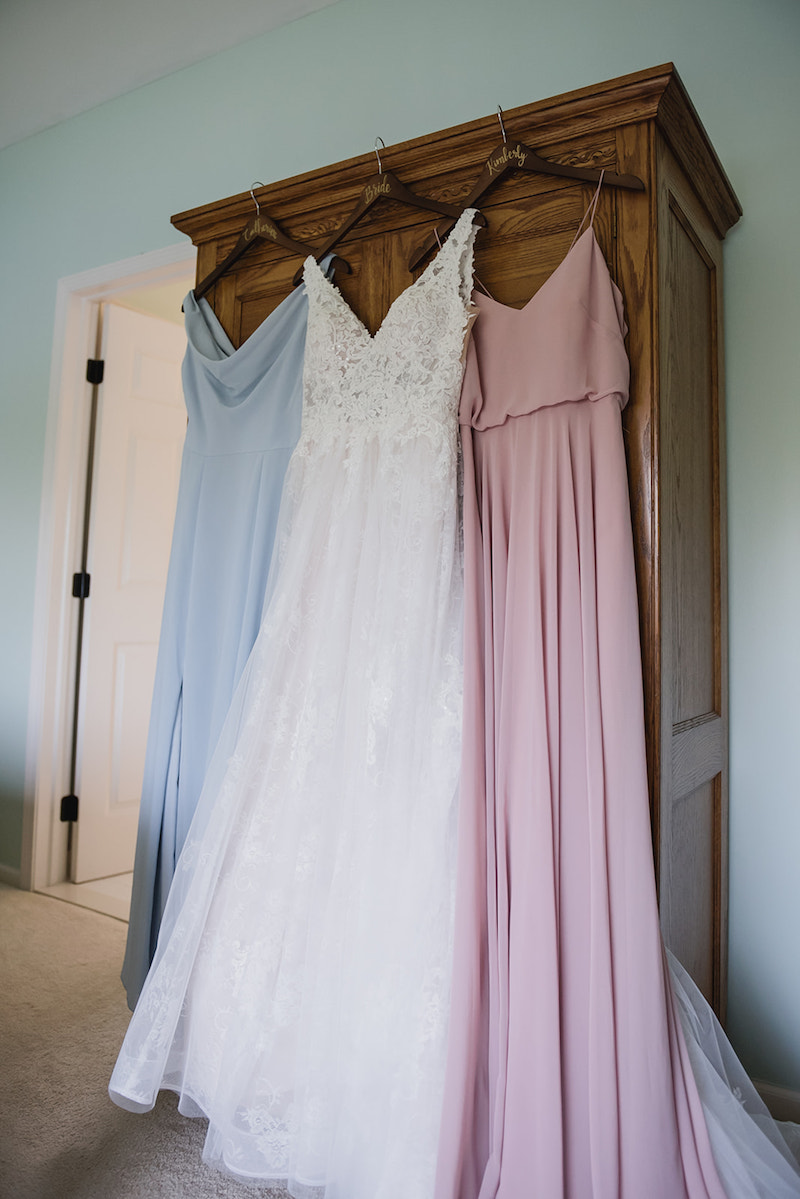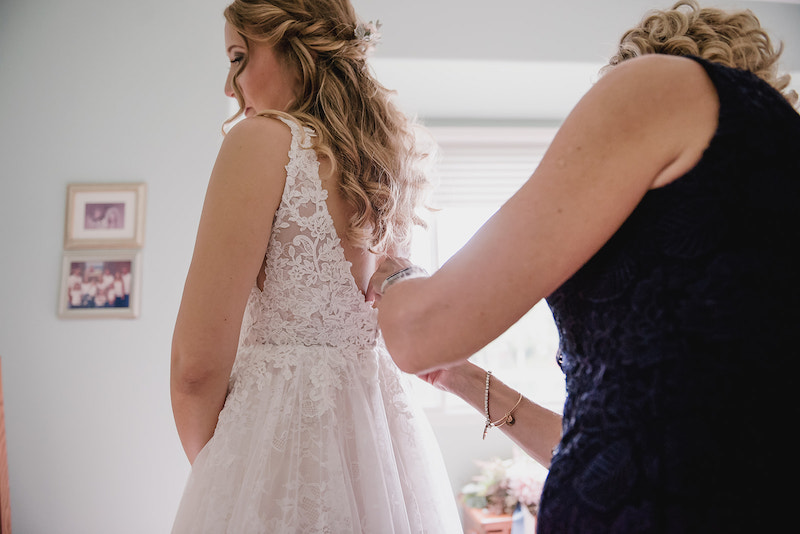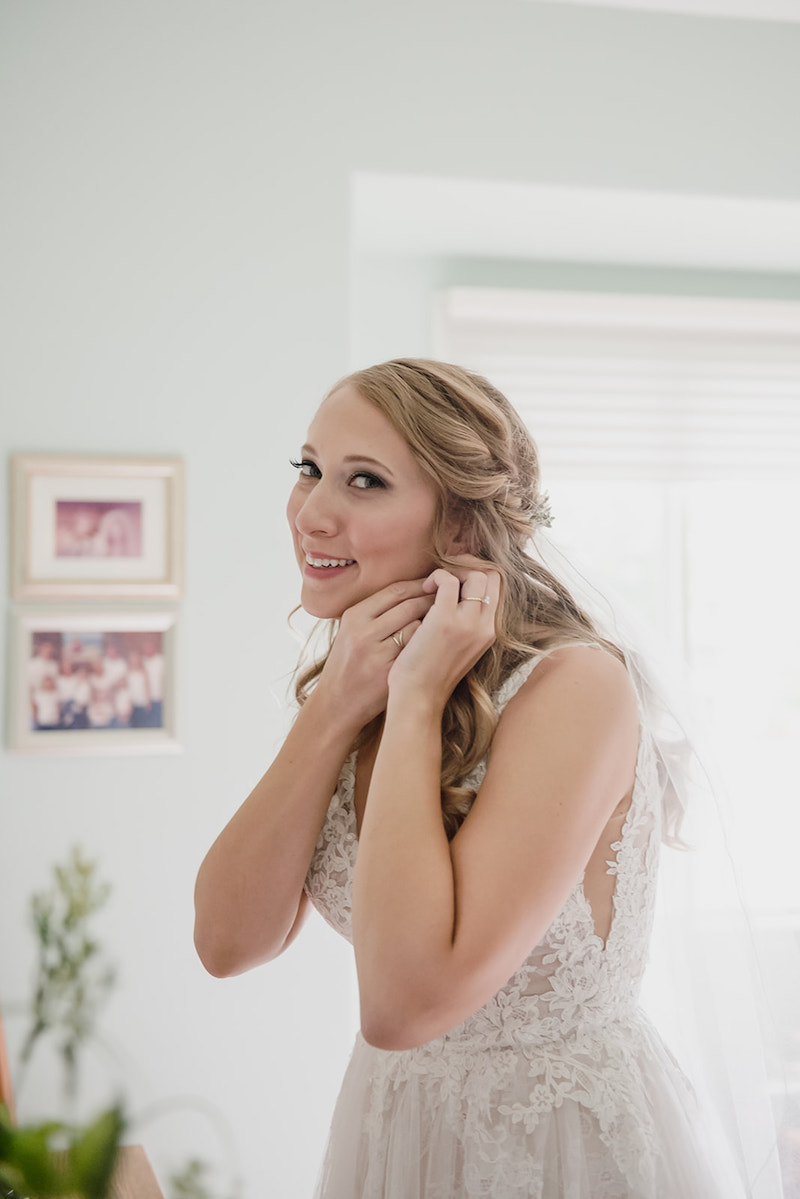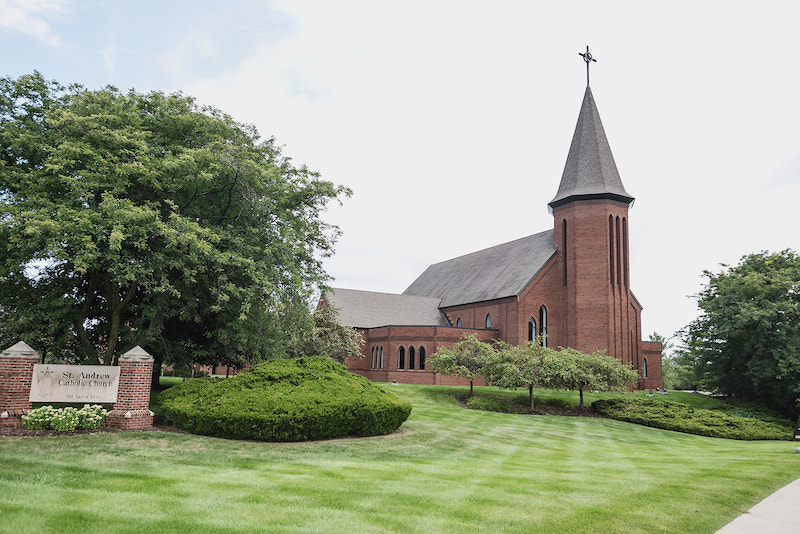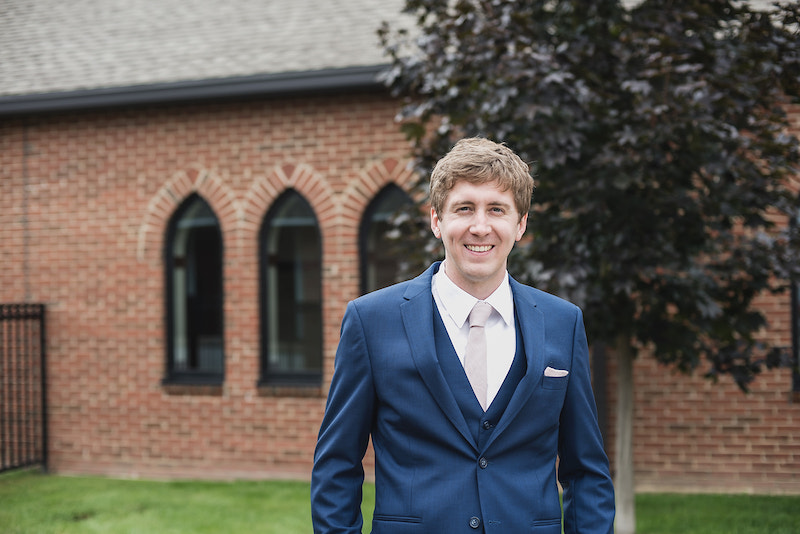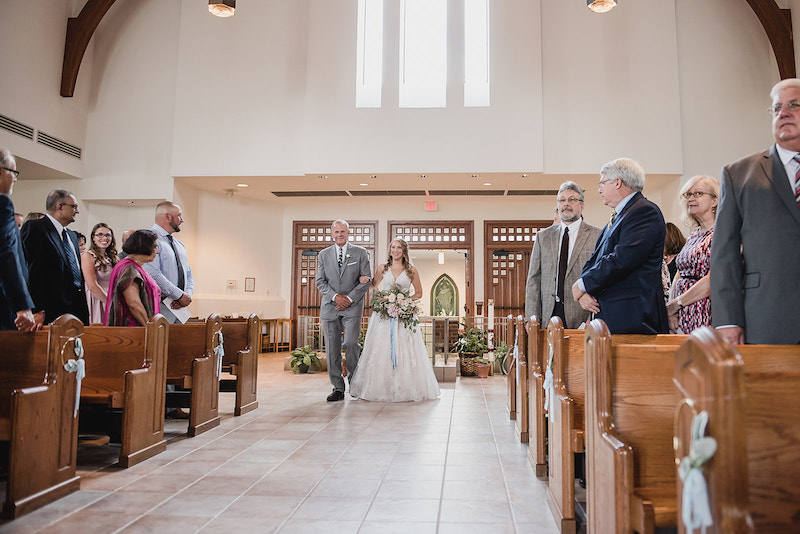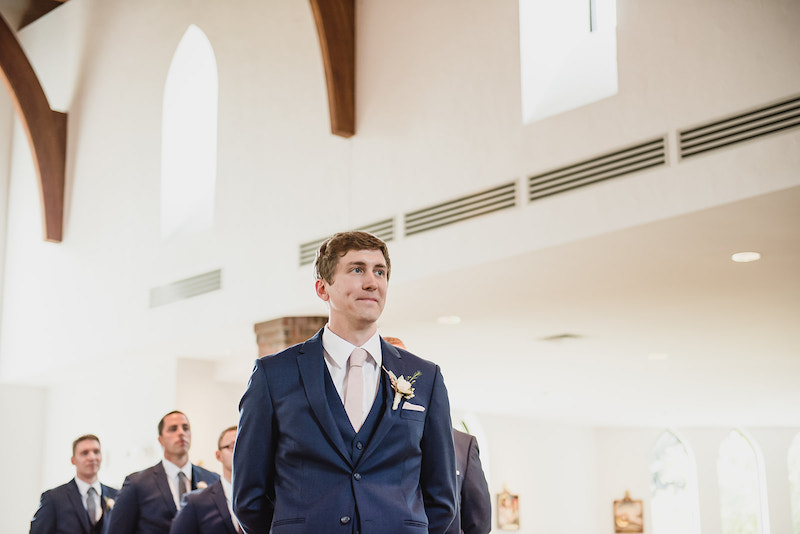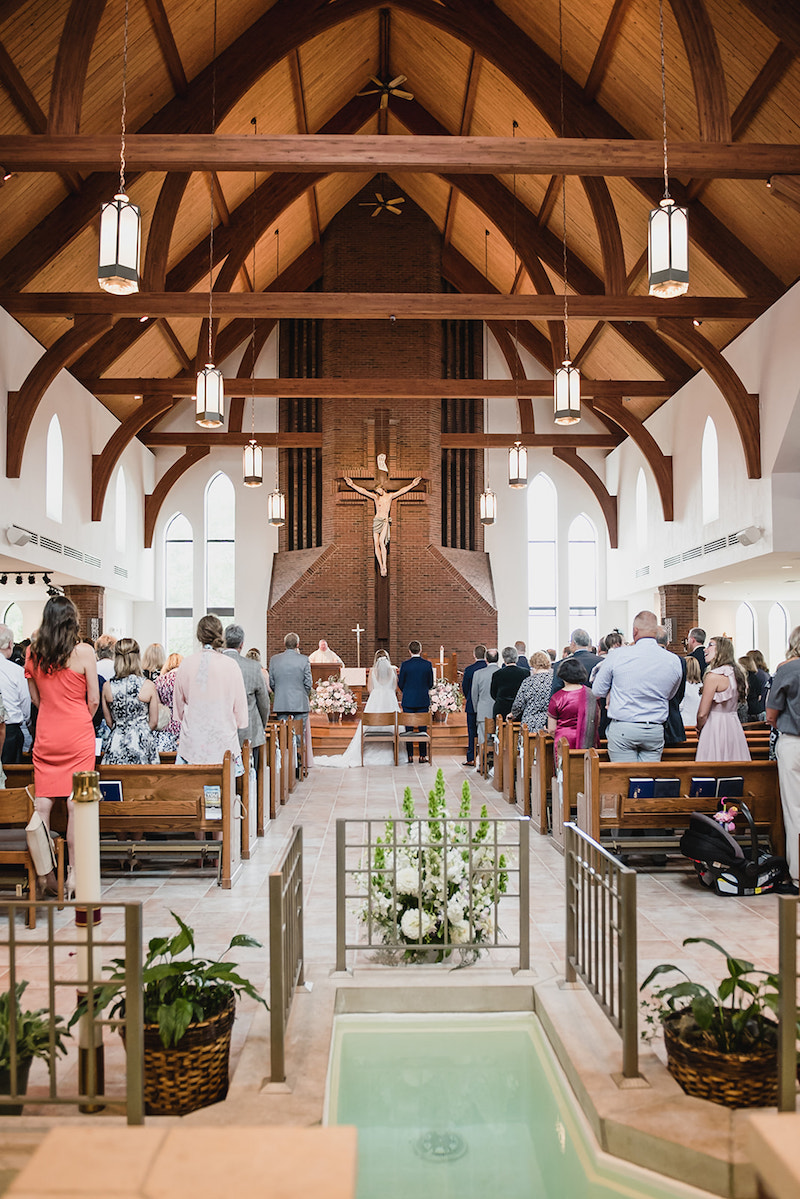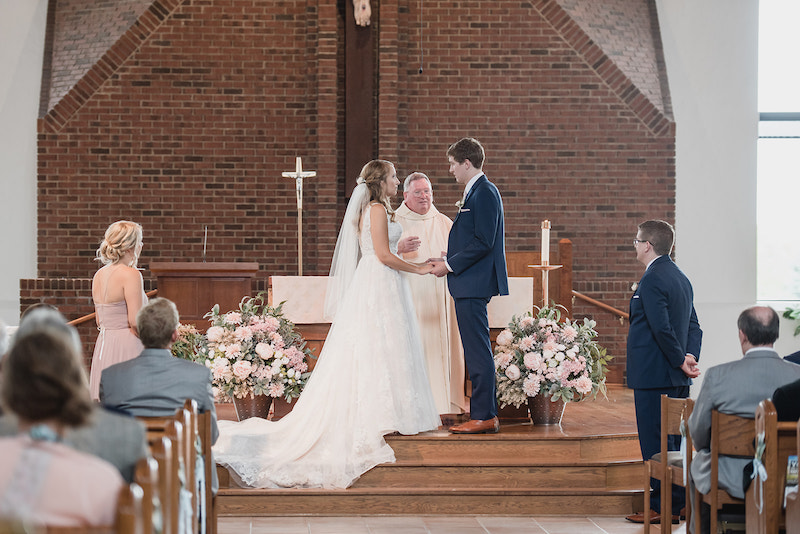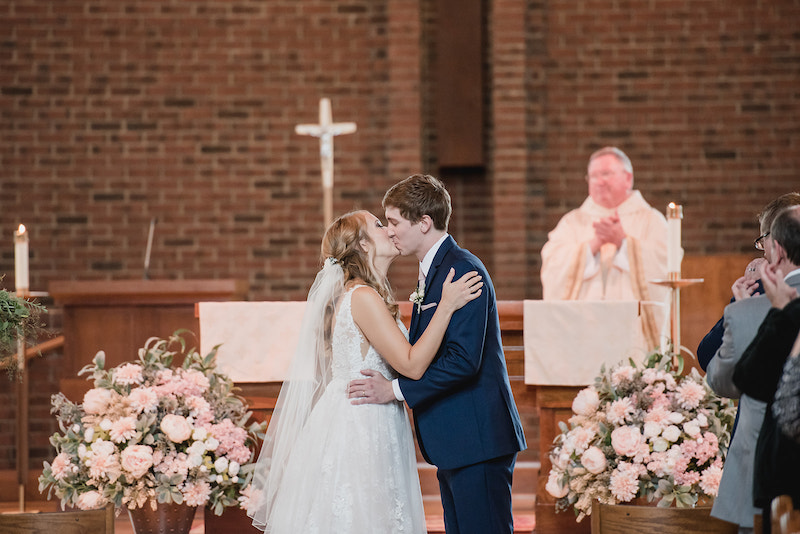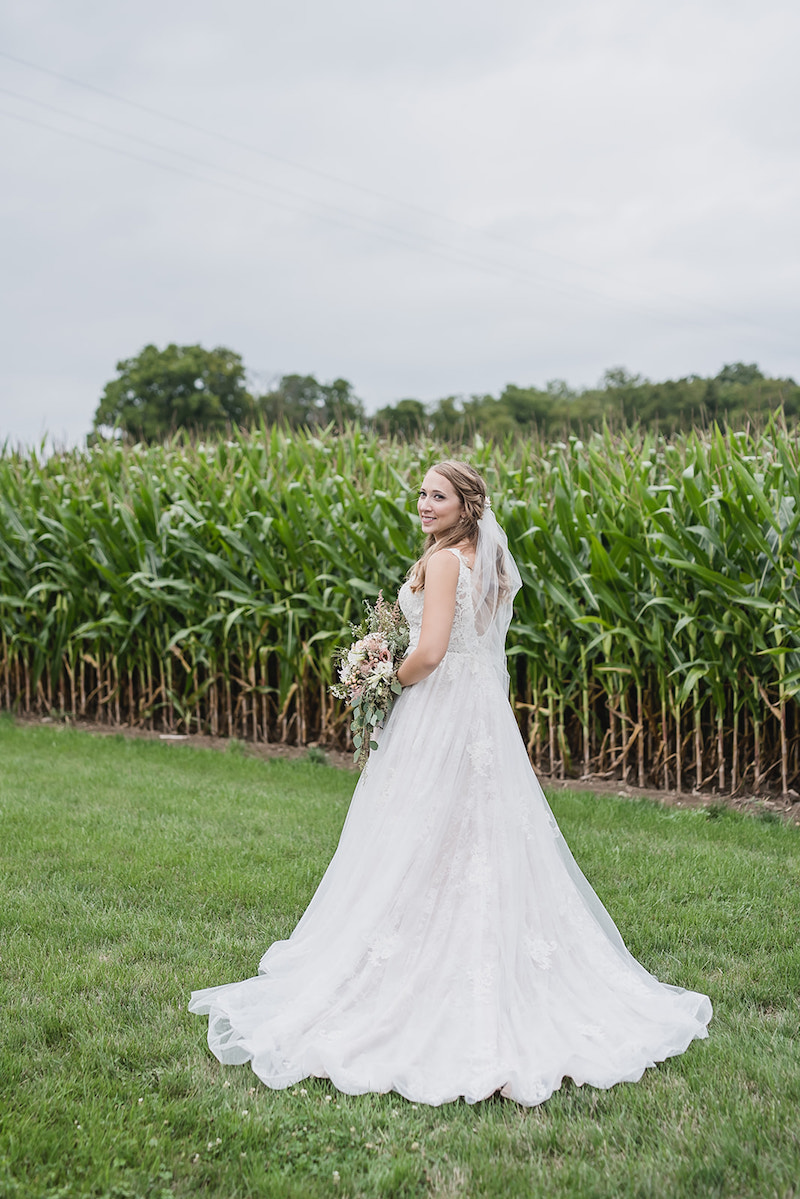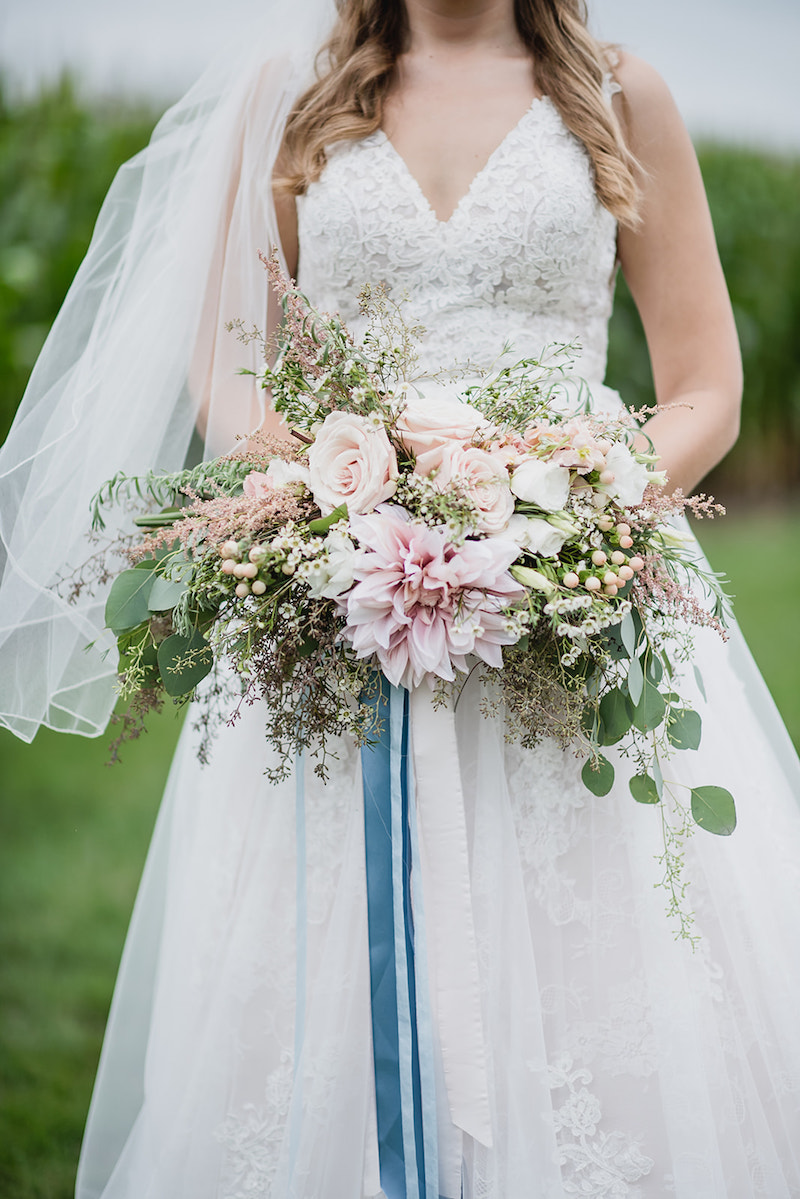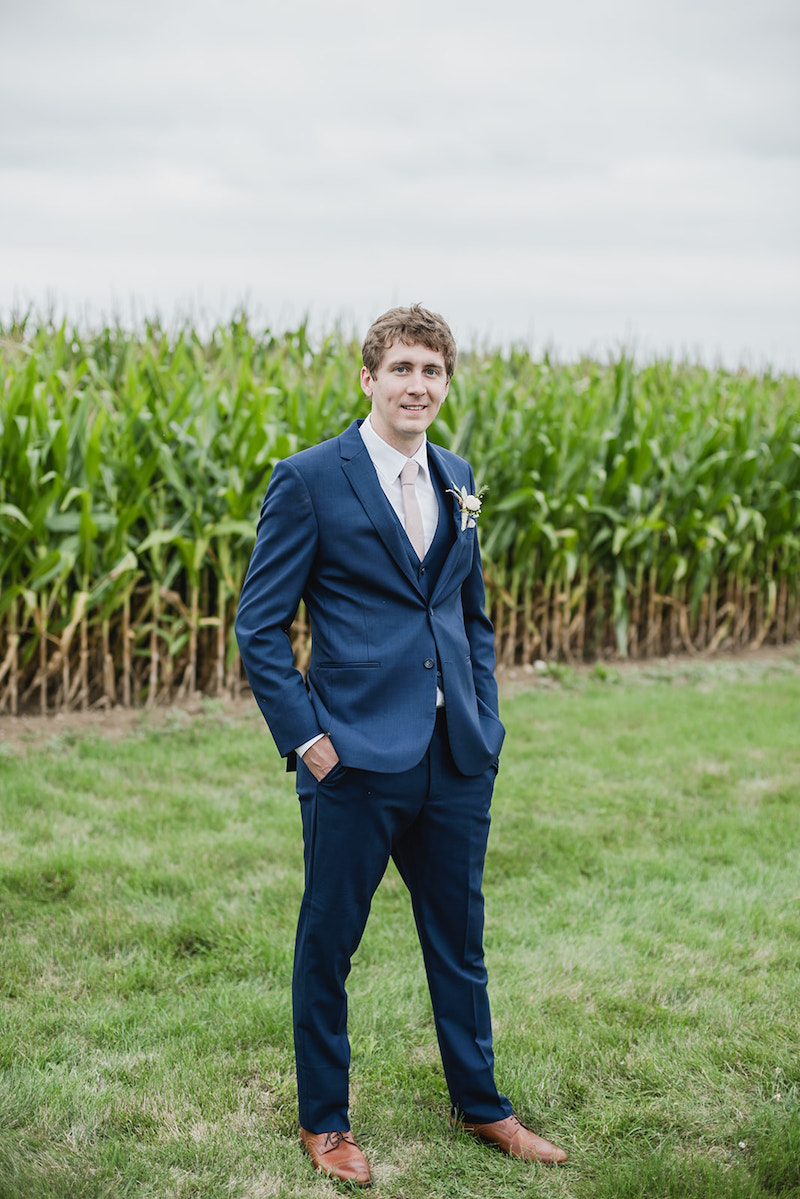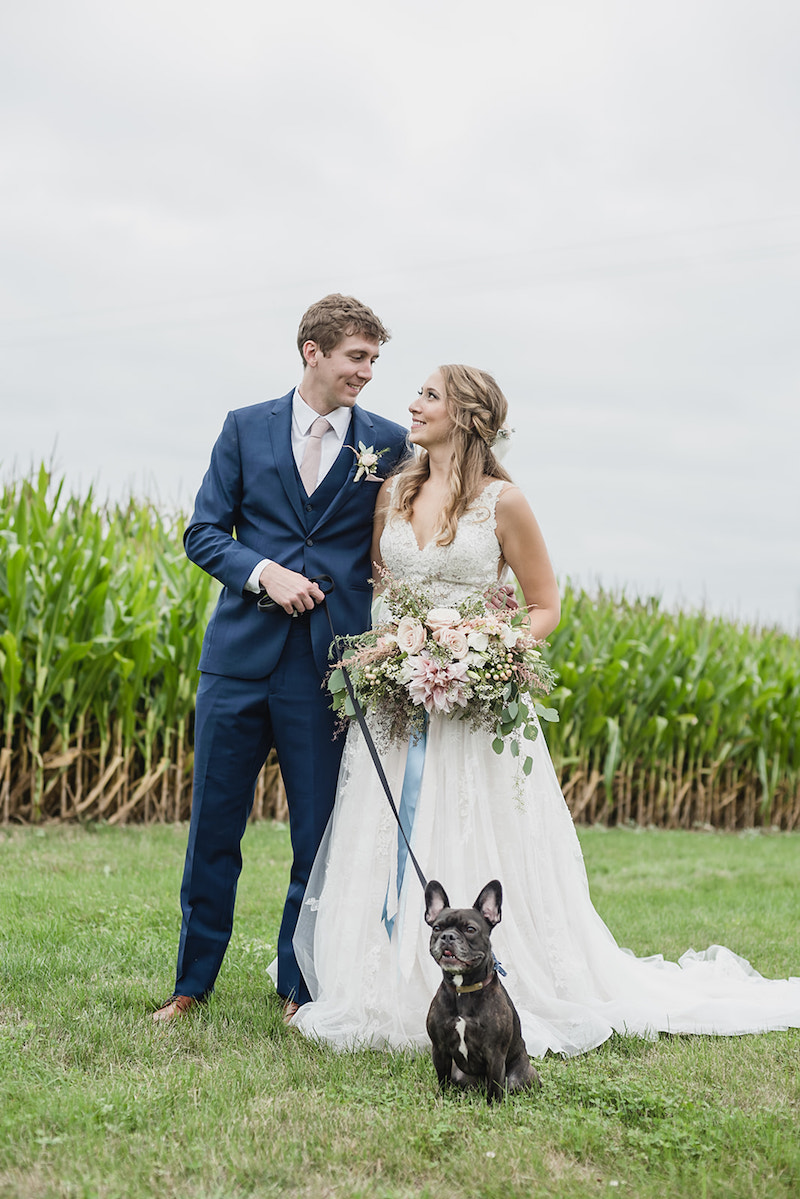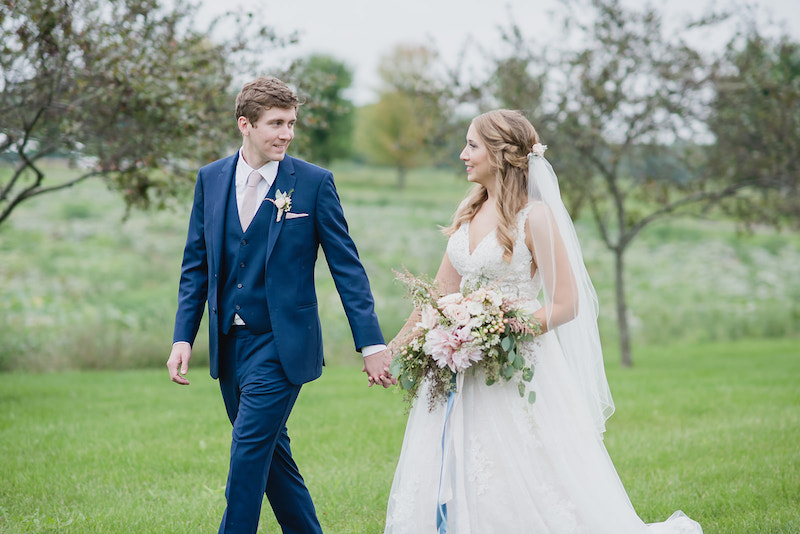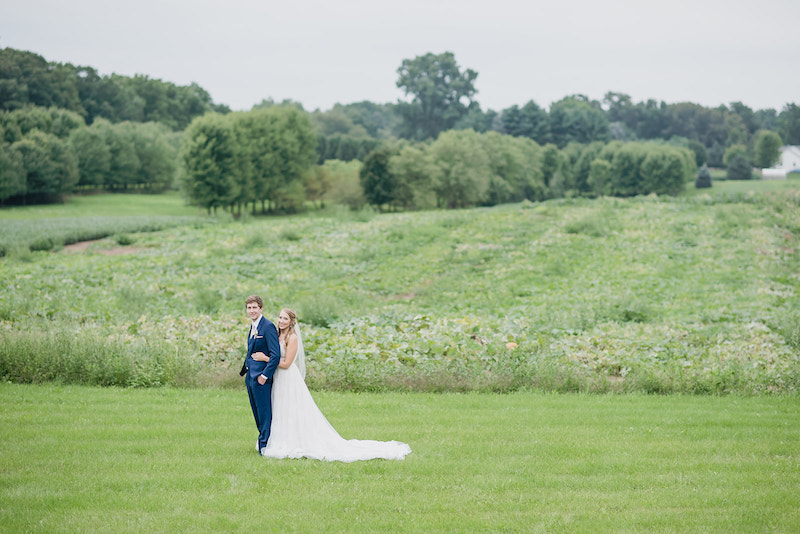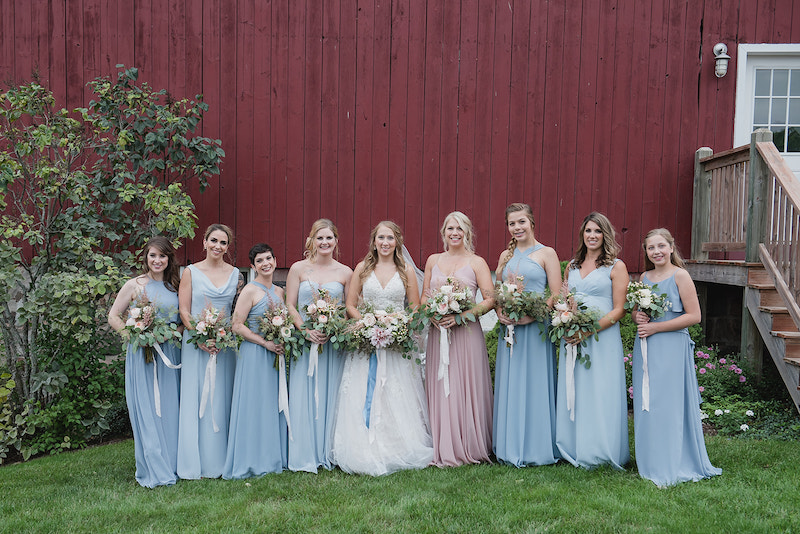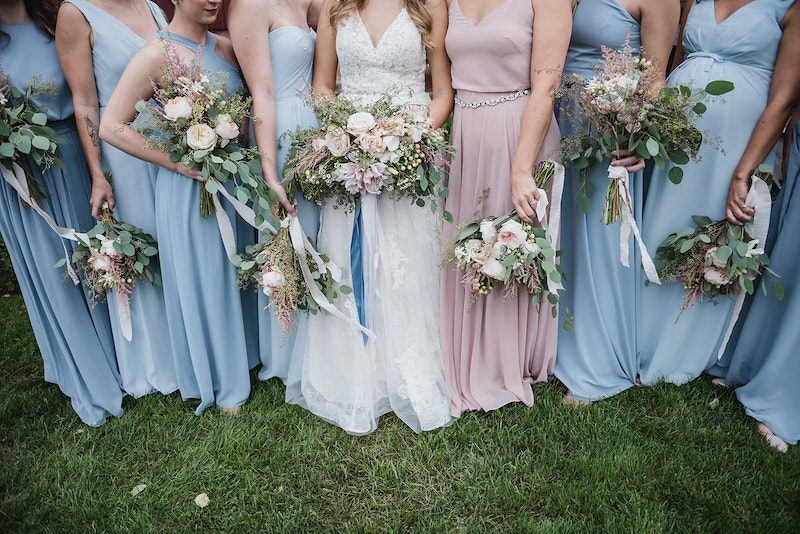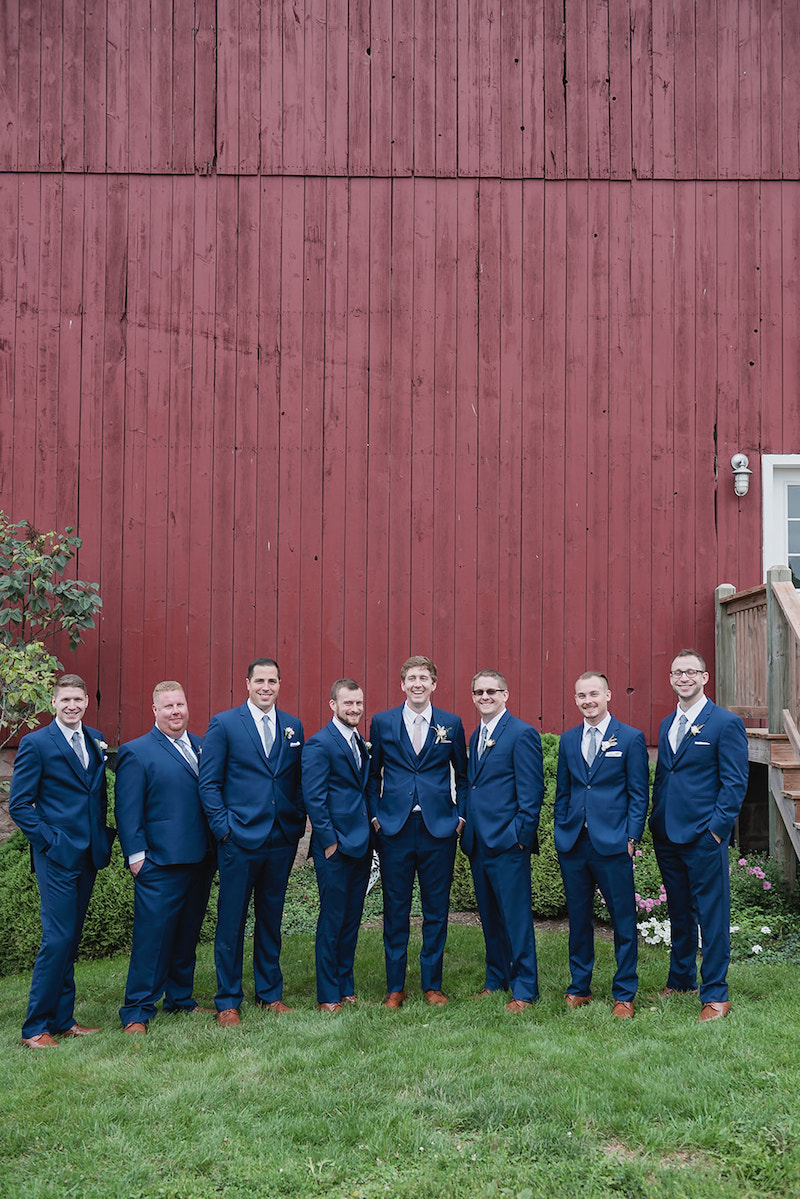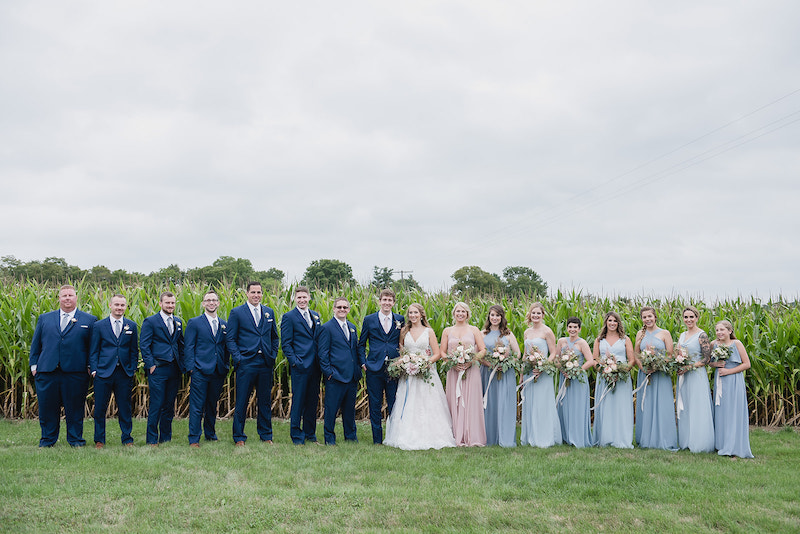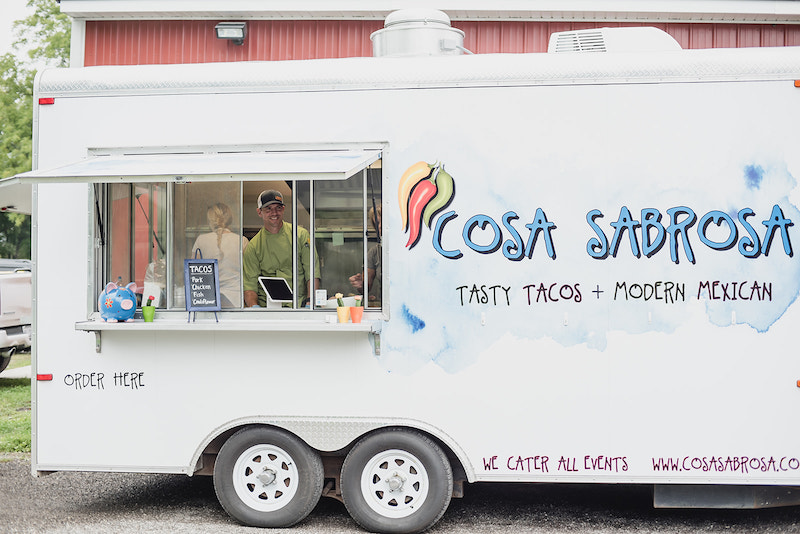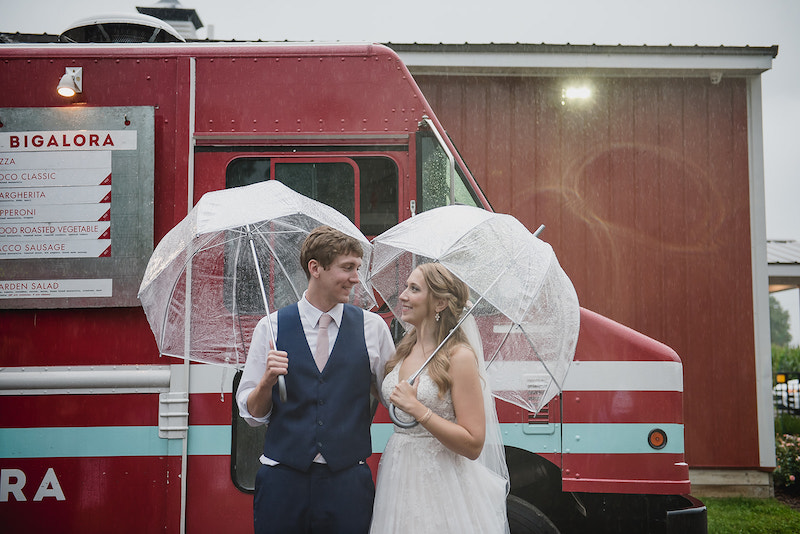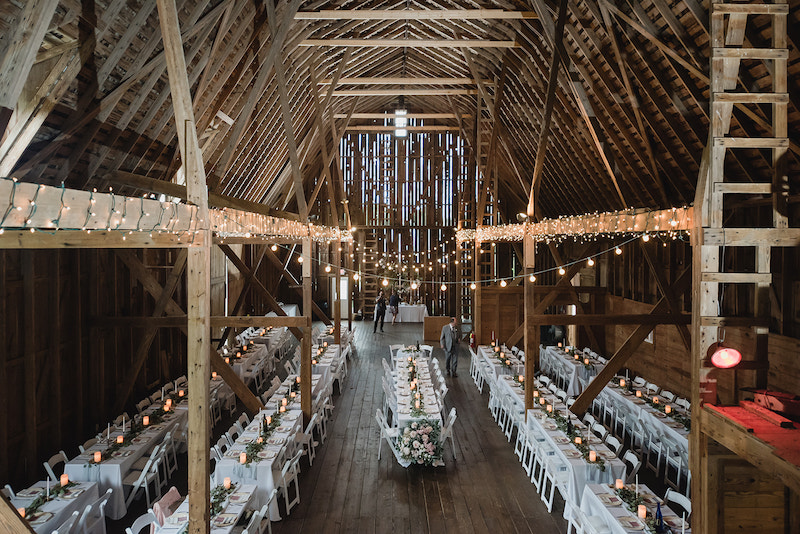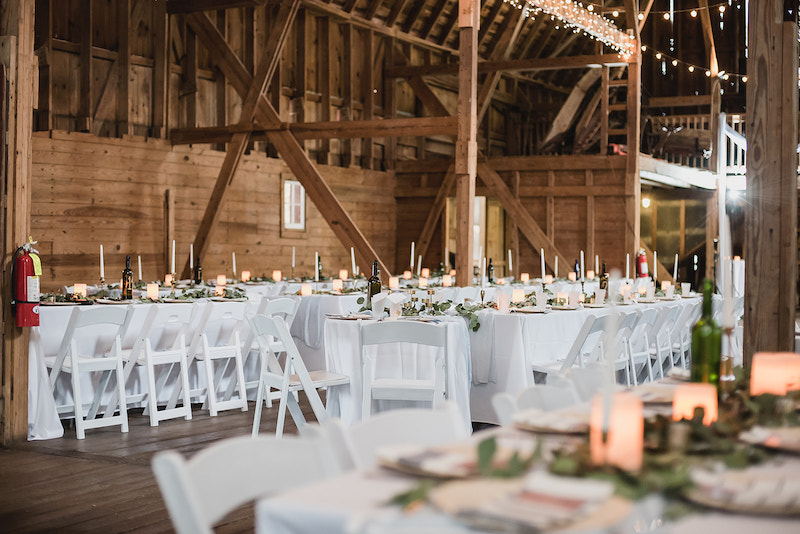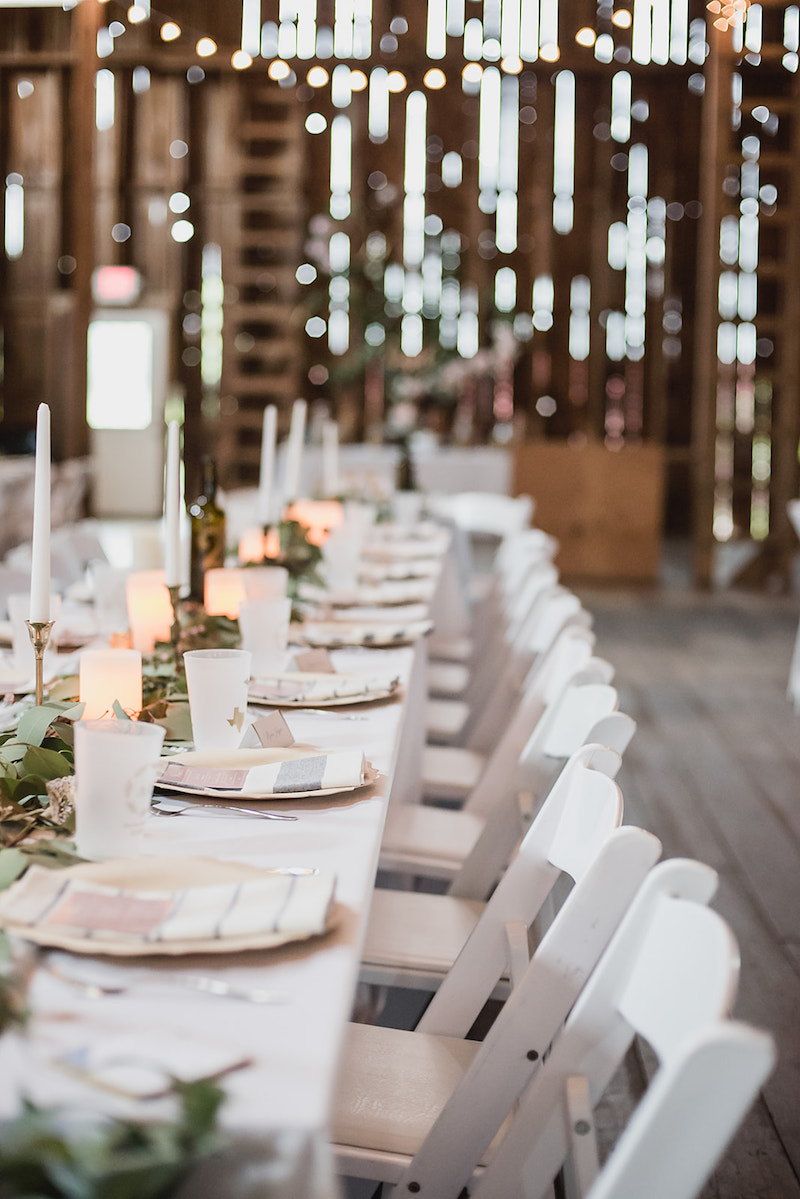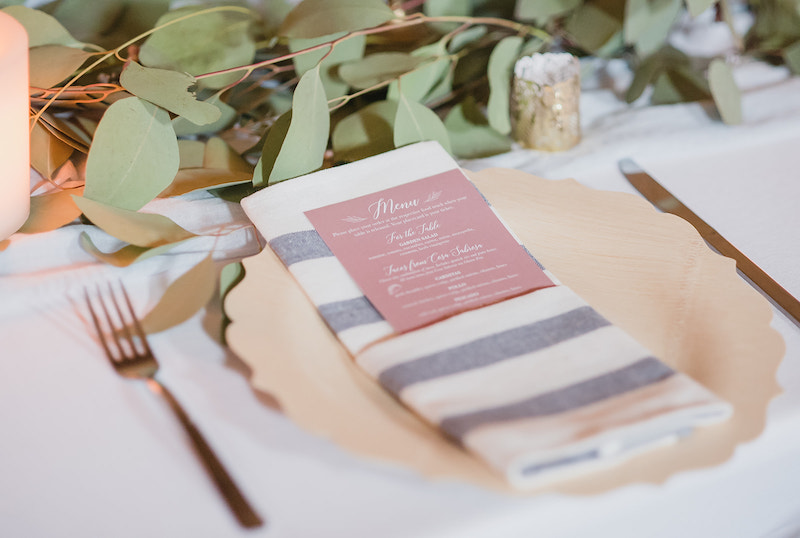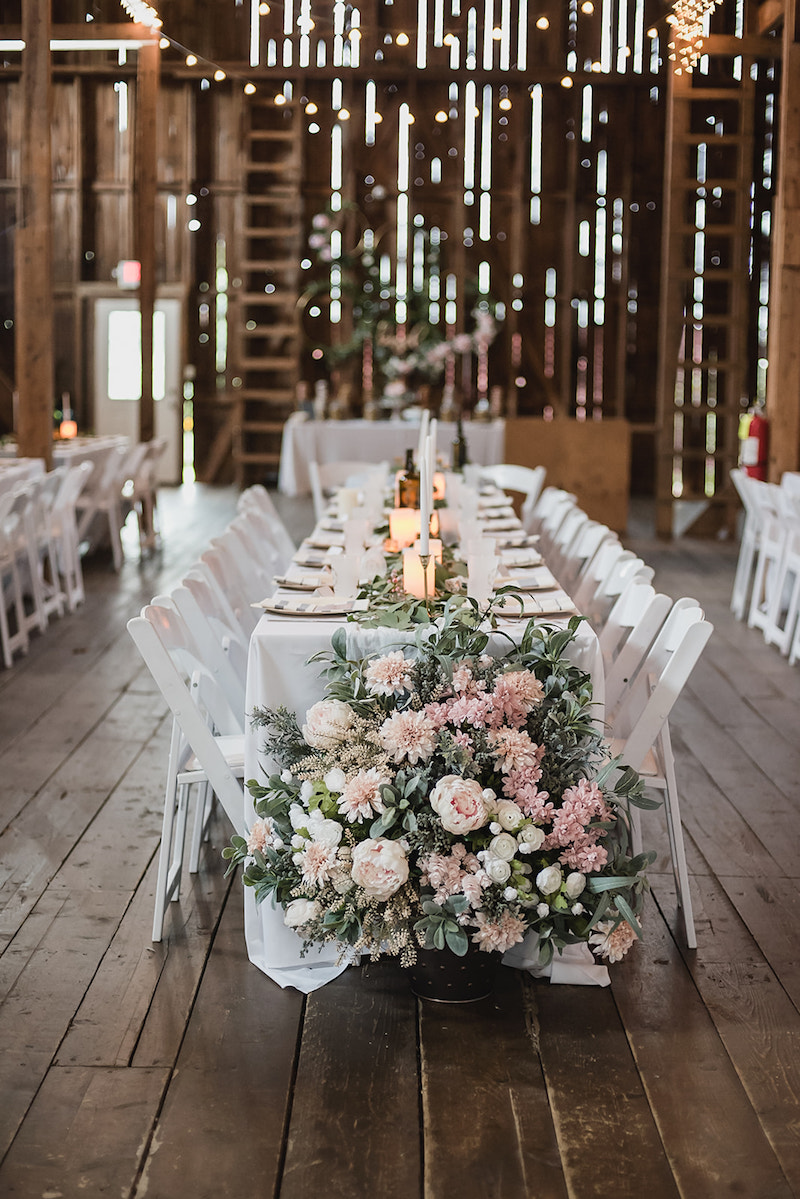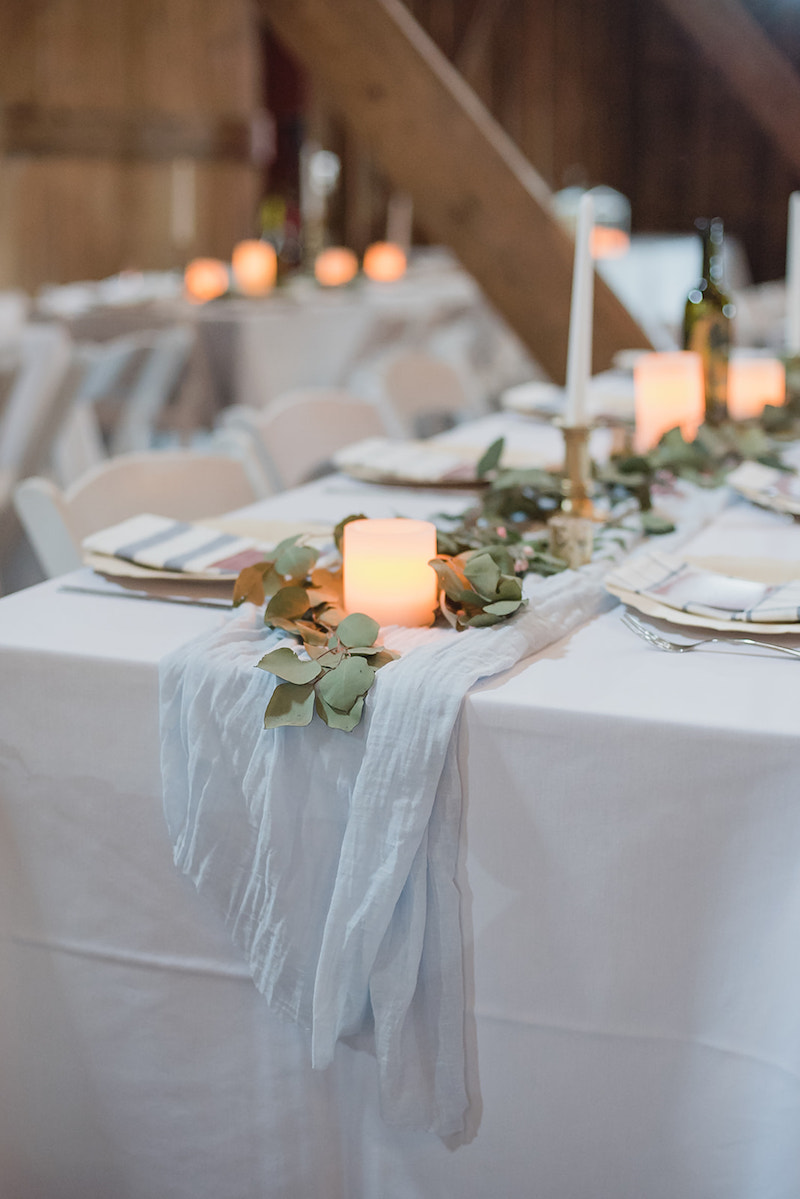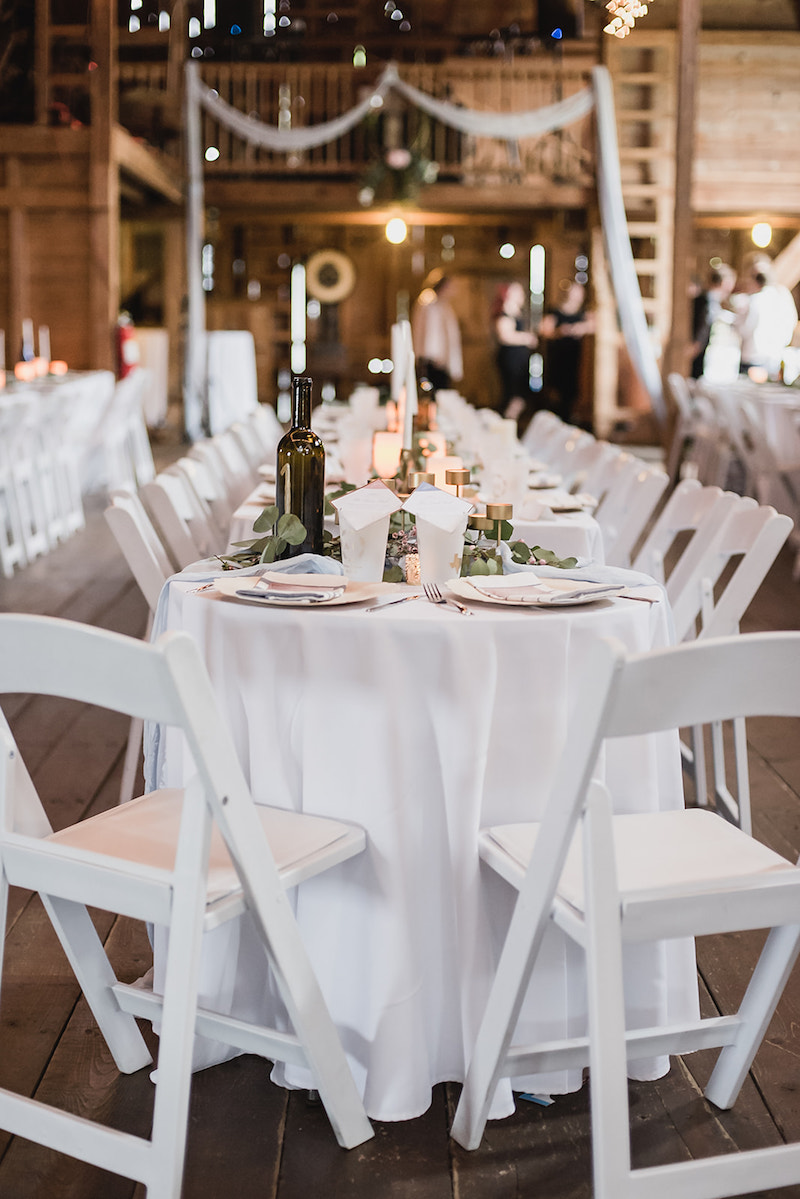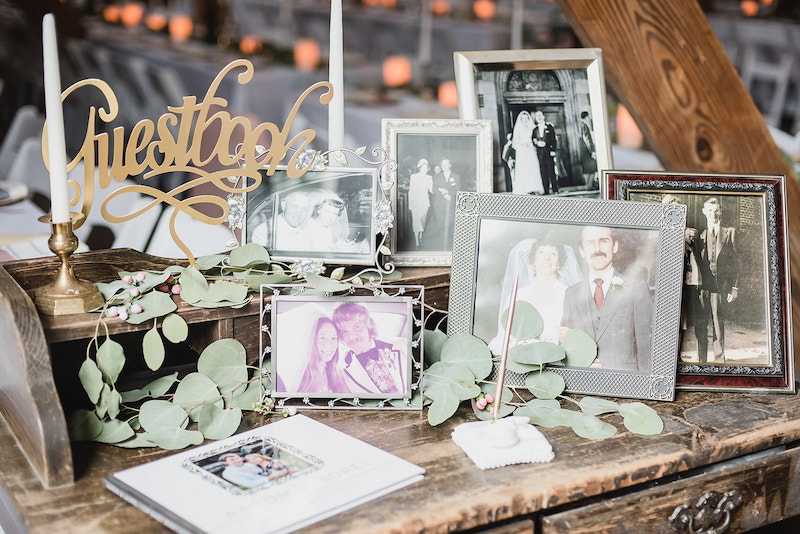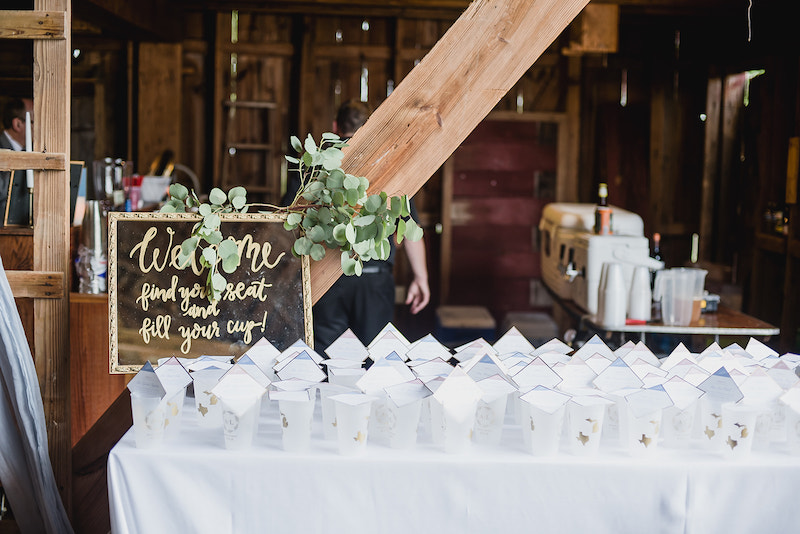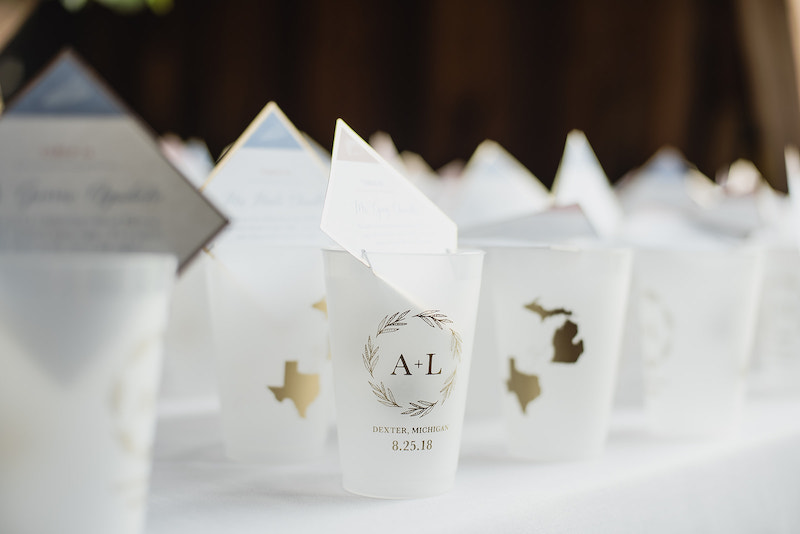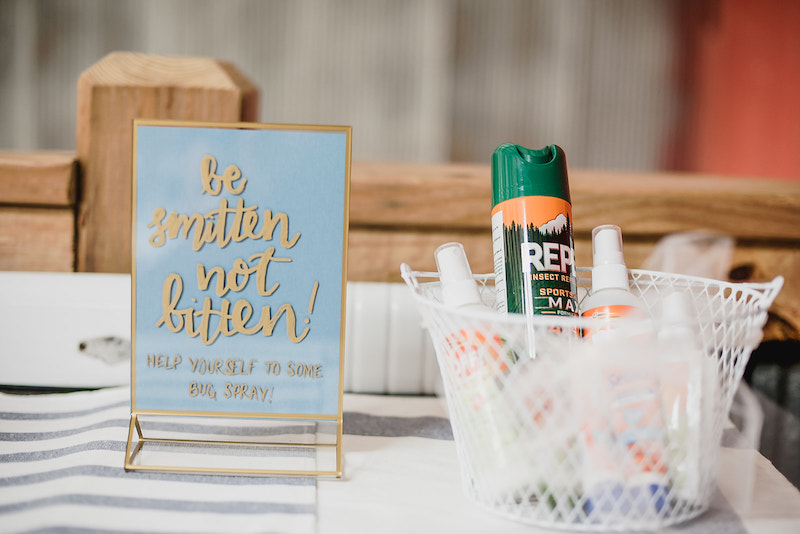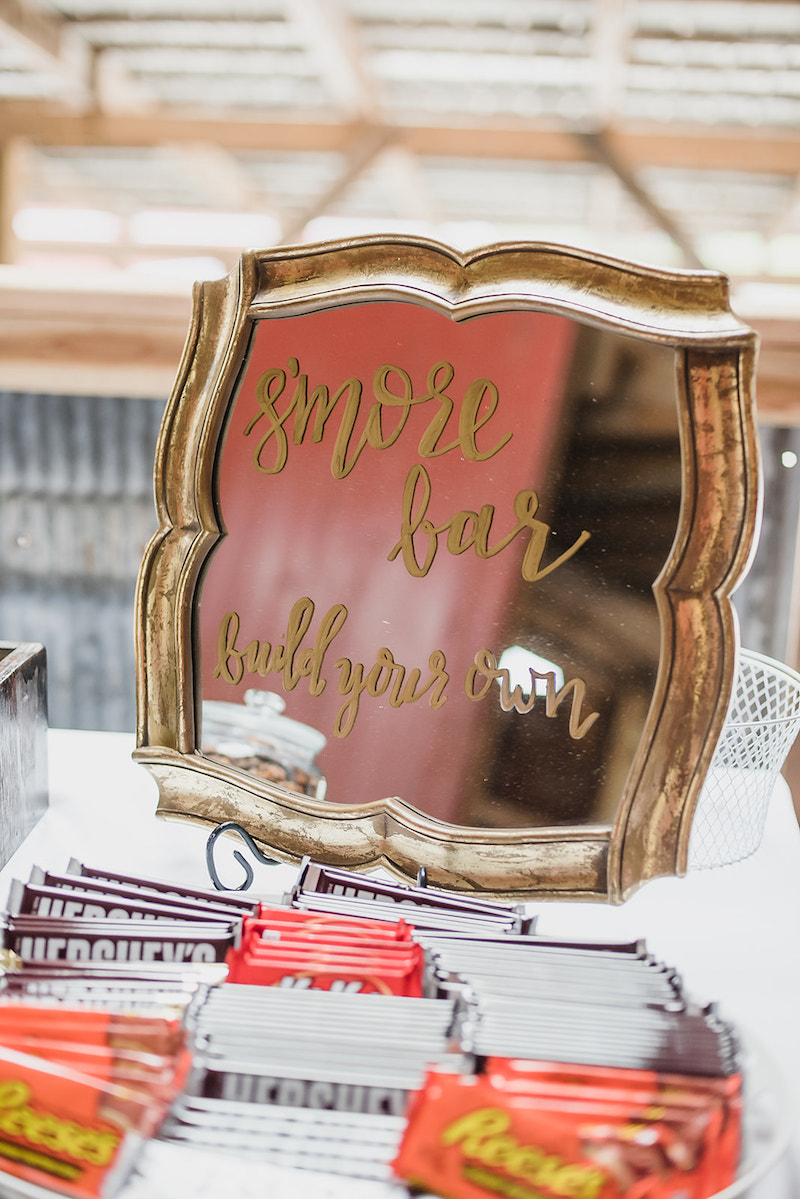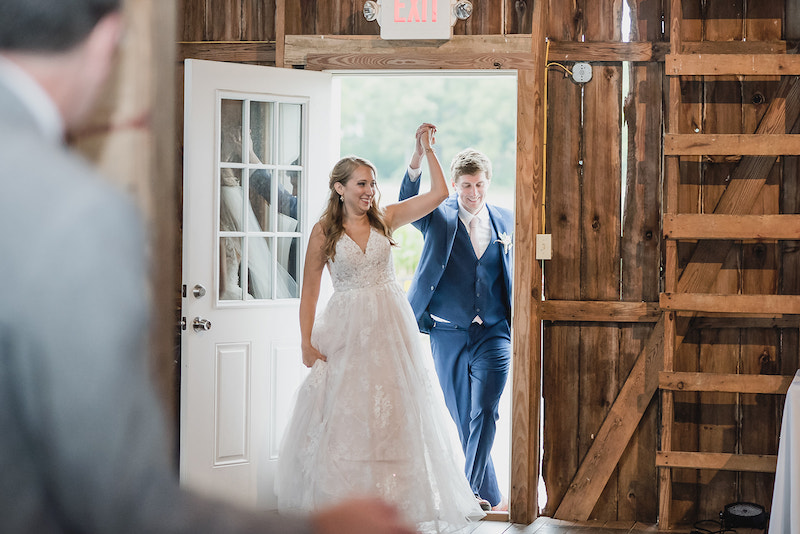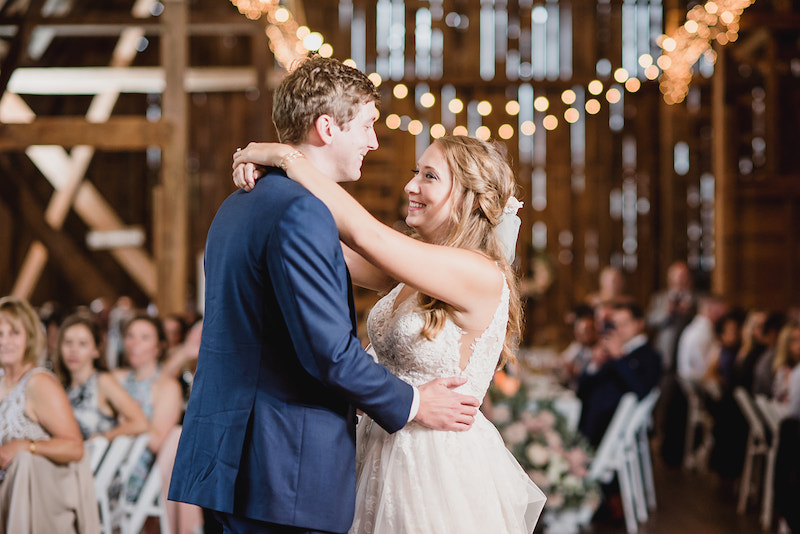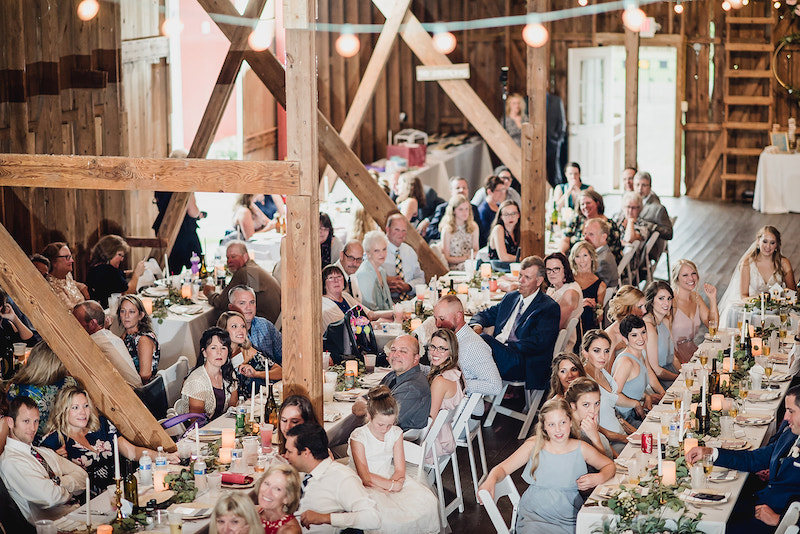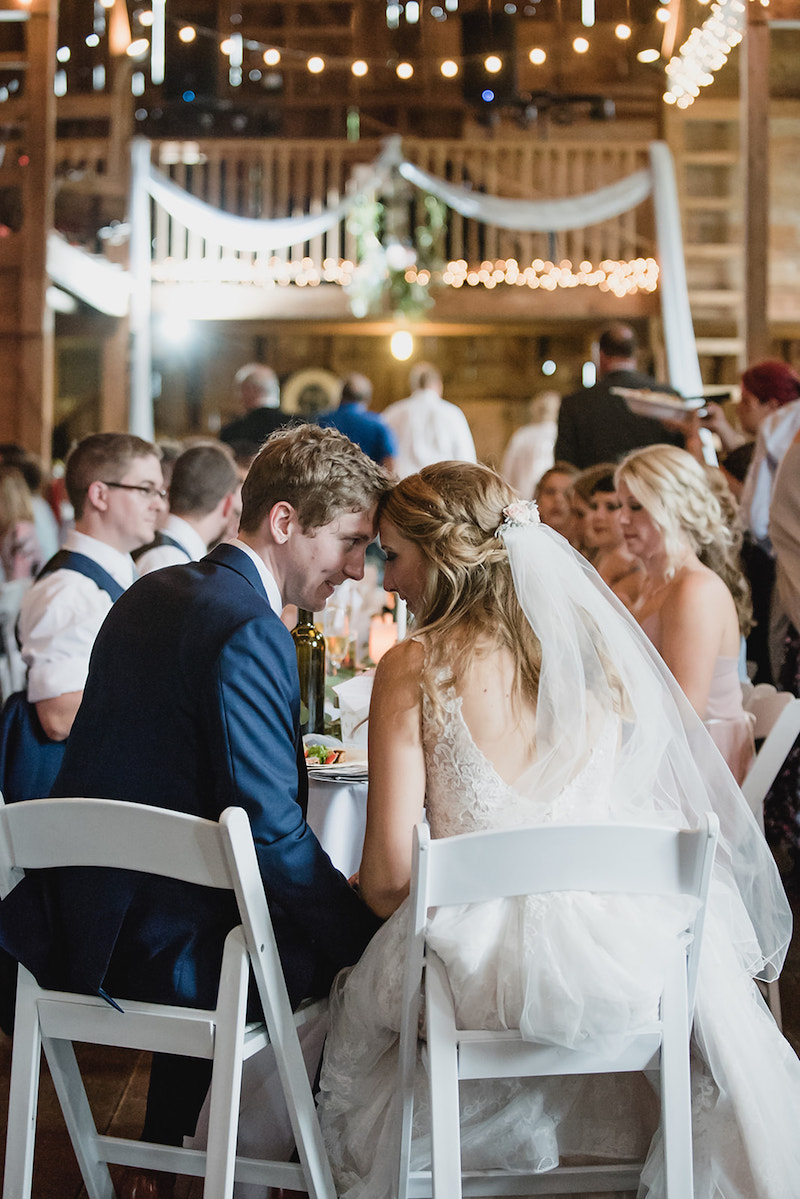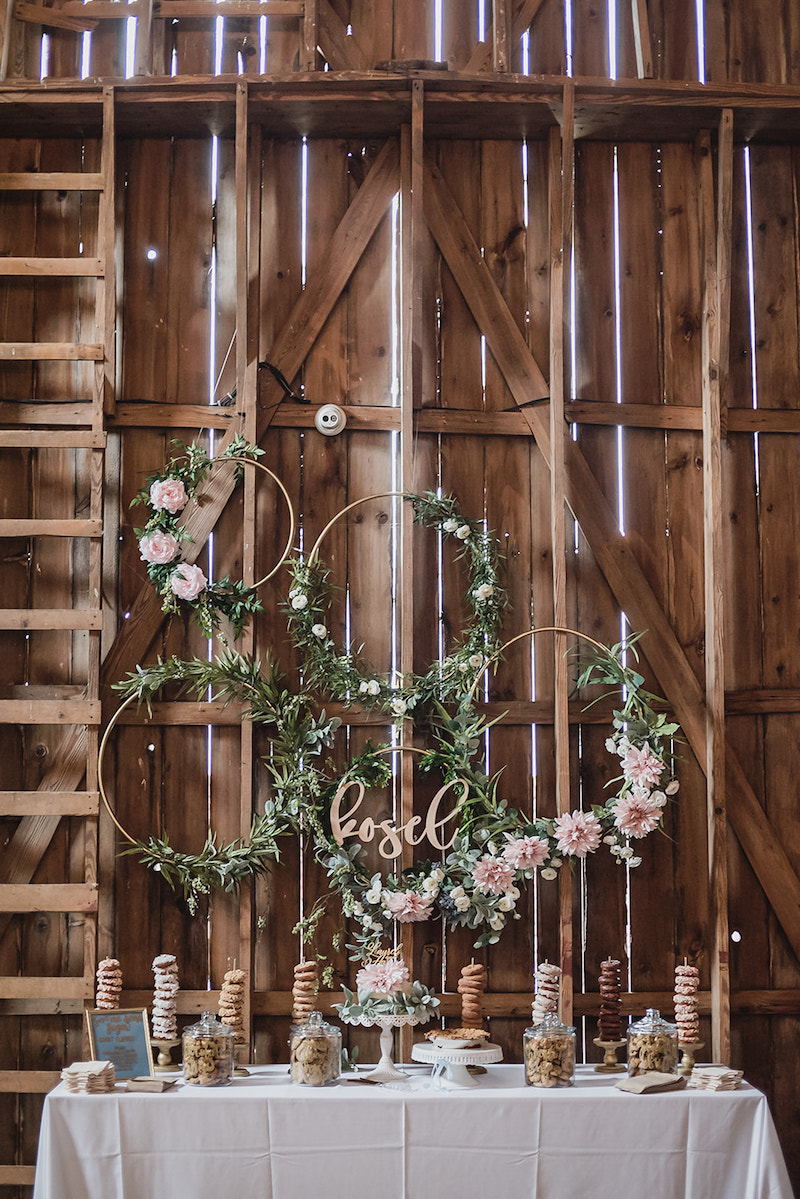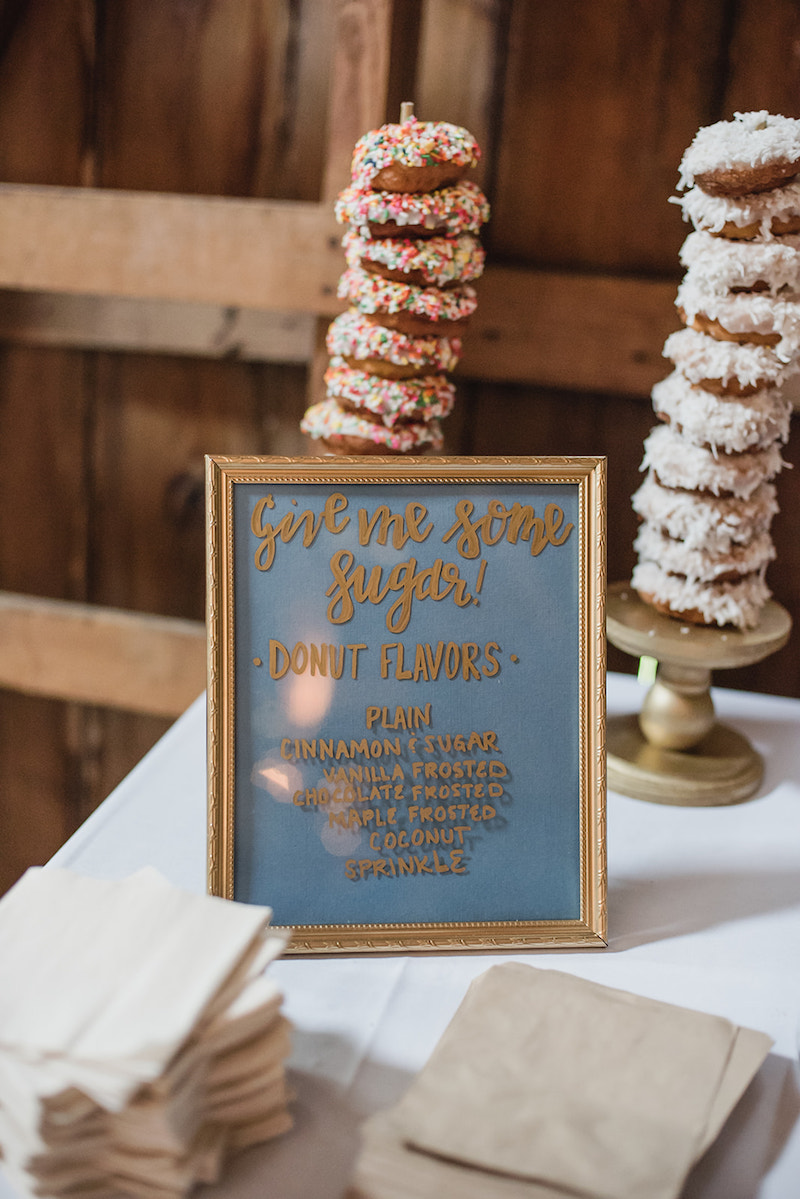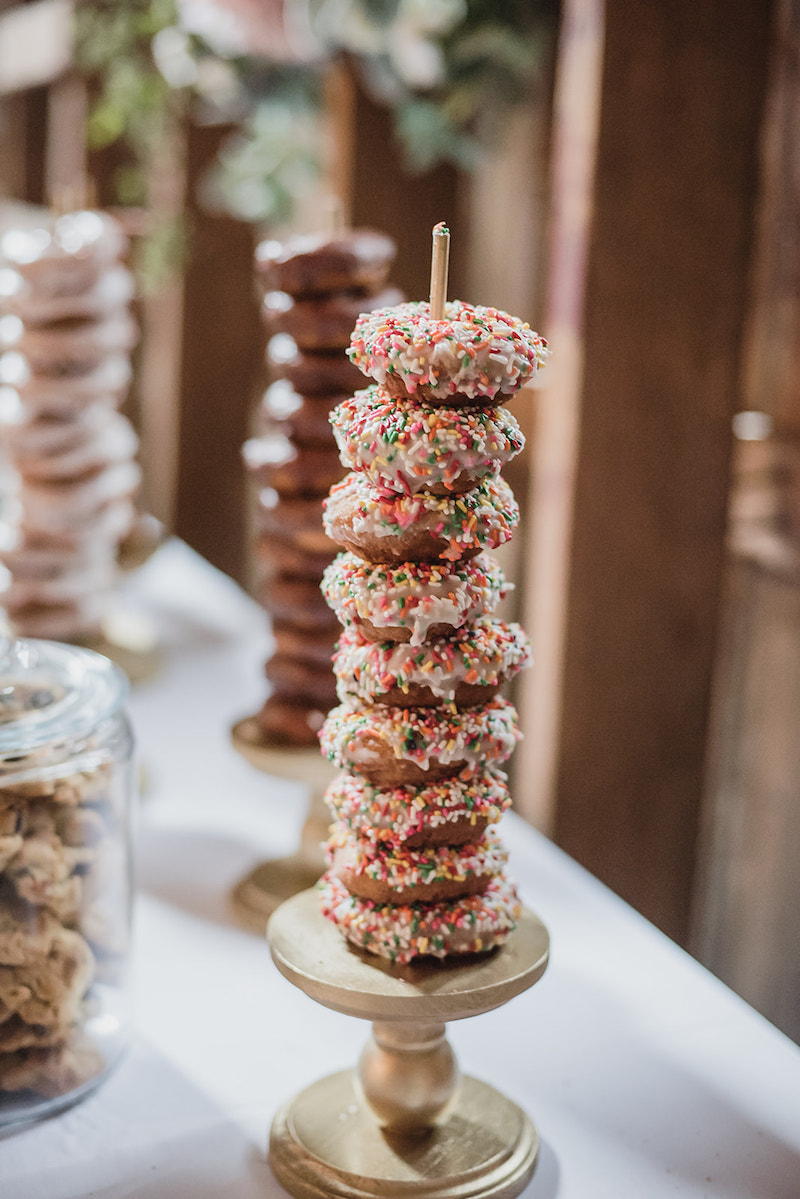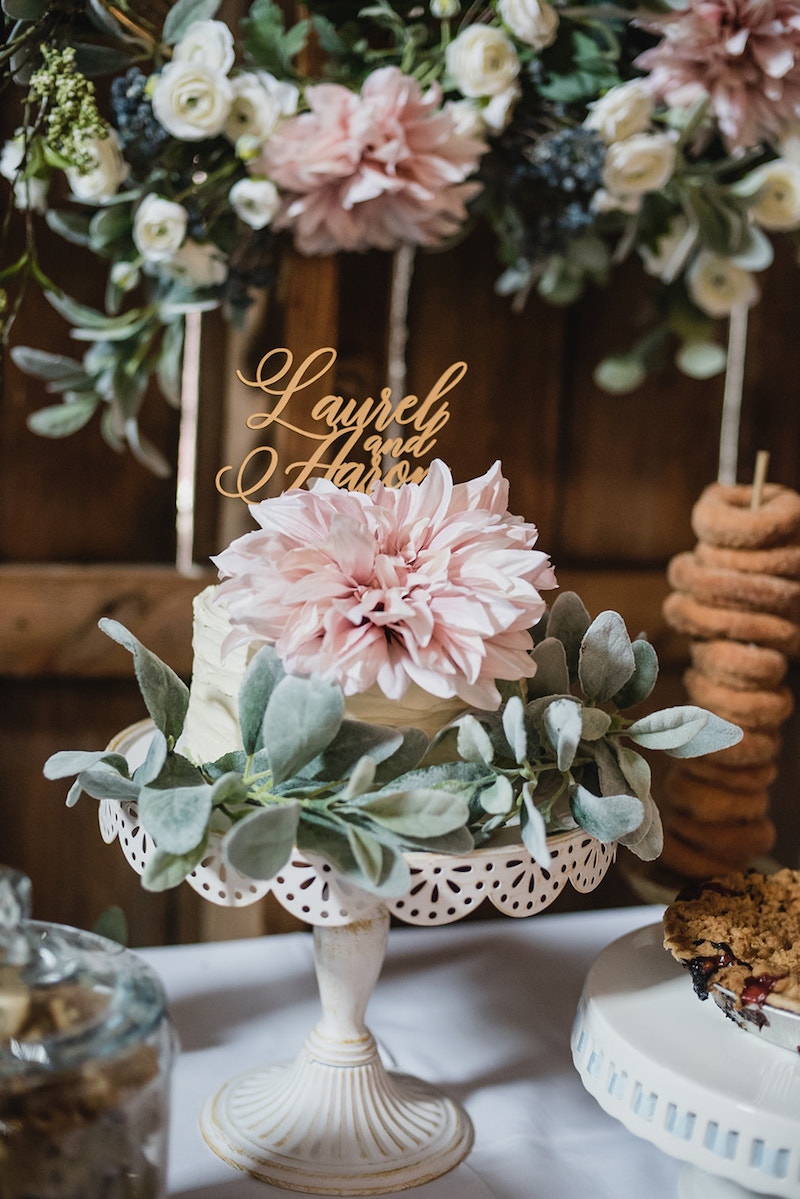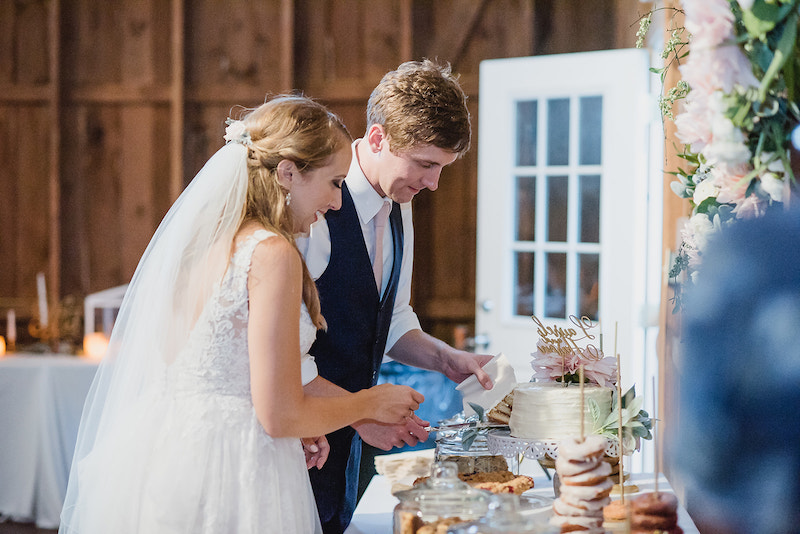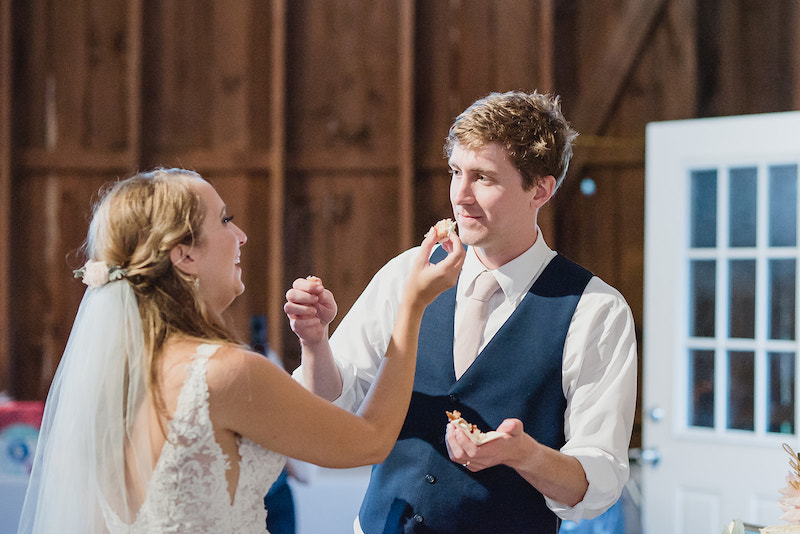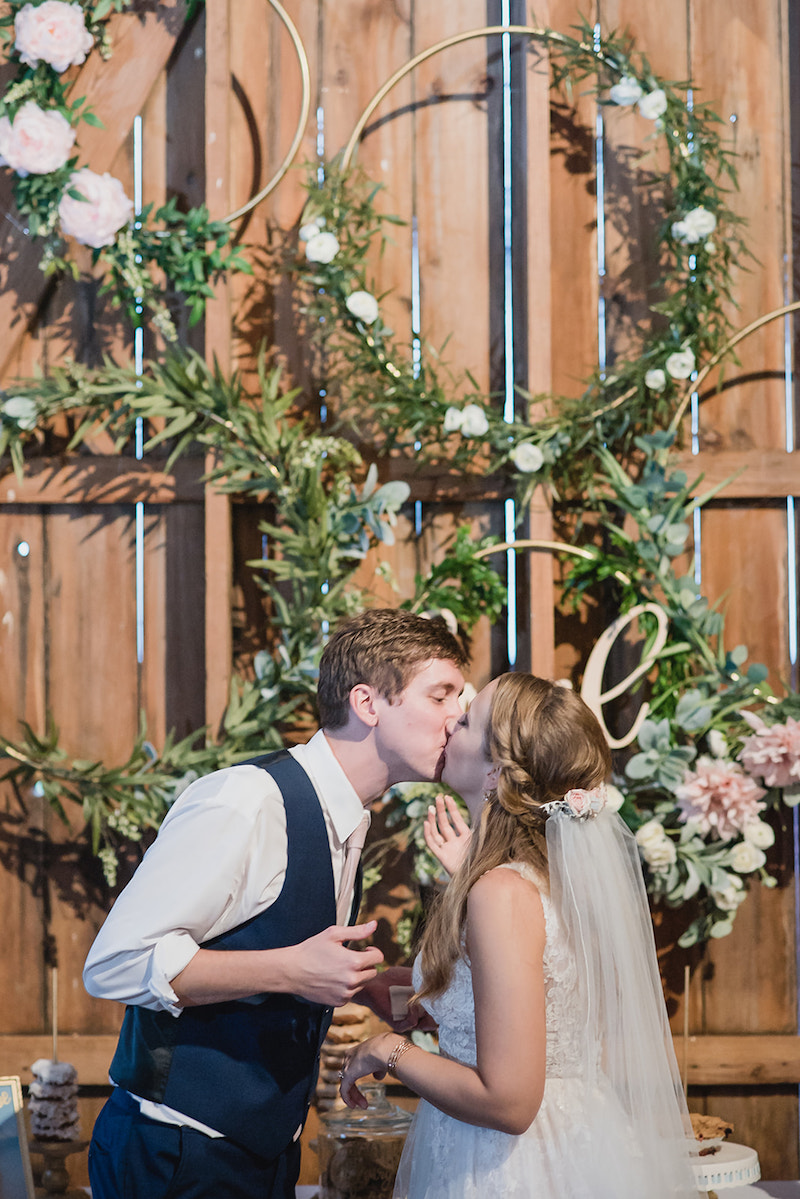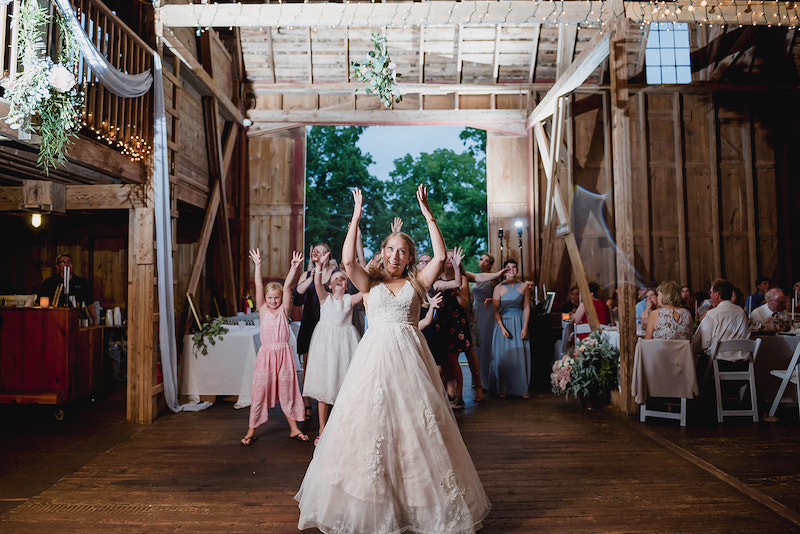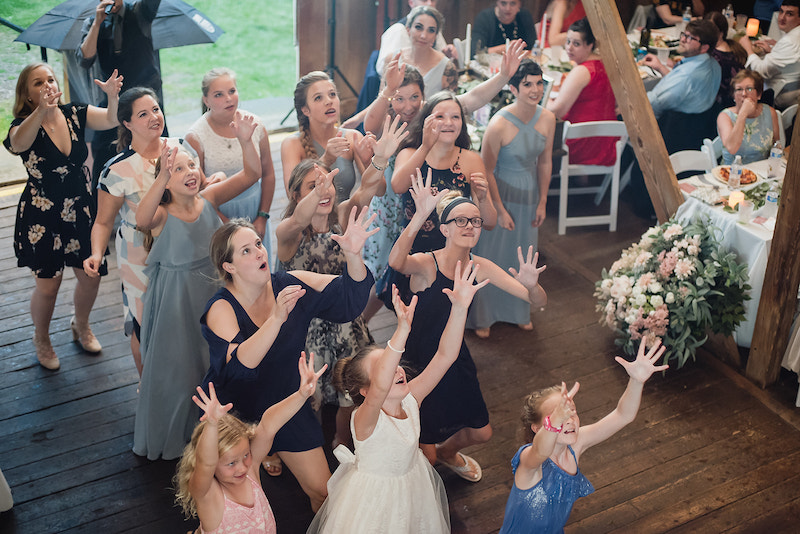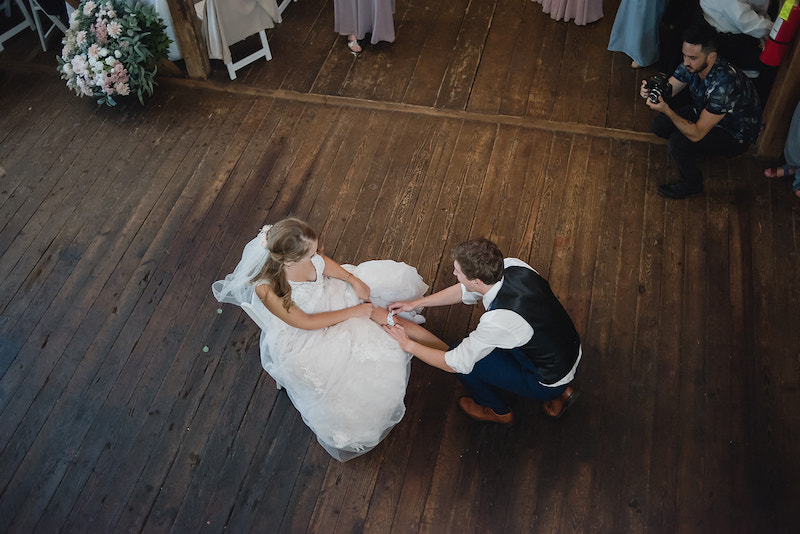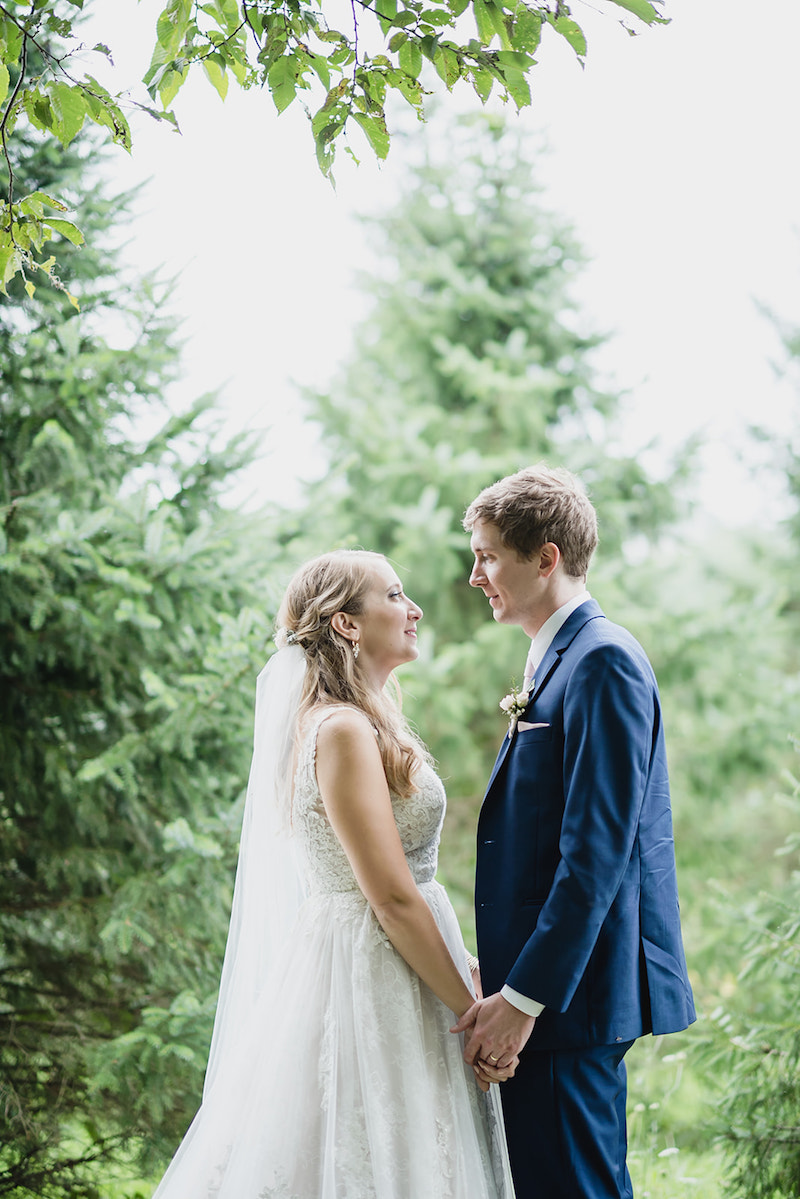 Vendor Credits
Venue: Nixon Farms
Ceremony: St. Andrew the Apostle Church
Photography: Kari Dawson Photography
Florals: Mary Ann Twist
Rentals: Knights Rental
Stationery and Invitation Suite: Laurel Twist & Co.
Food Trucks: Bigalora and Cosa Sabrosa
Cake: Courtney Foster
DJ: Rock Out Entertainment
Hair: Kimberly Jasper
Makeup: Makeup by Design
Find your own rustic wedding venue and vendors with Rustic Bride's venue and vendor guide. 
Pin This Wedding on Pinterest