[social_warfare]
Full disclosure: Choosing just a few photos of this real wedding was an impossible task—it was truly that amazing. And so, you've got a whole lot of *incredible* photos ahead of you.
But first, you need to meet the bride and groom: Riva and Rutledge, who met nearly 10 years ago during their freshman year at Brown University (Riva had noticed Rutledge—and his neon green trucker hat—during the first weeks of school; a shared Mandarin language class is what officially brought them together). These two are *so* in love, and it shows.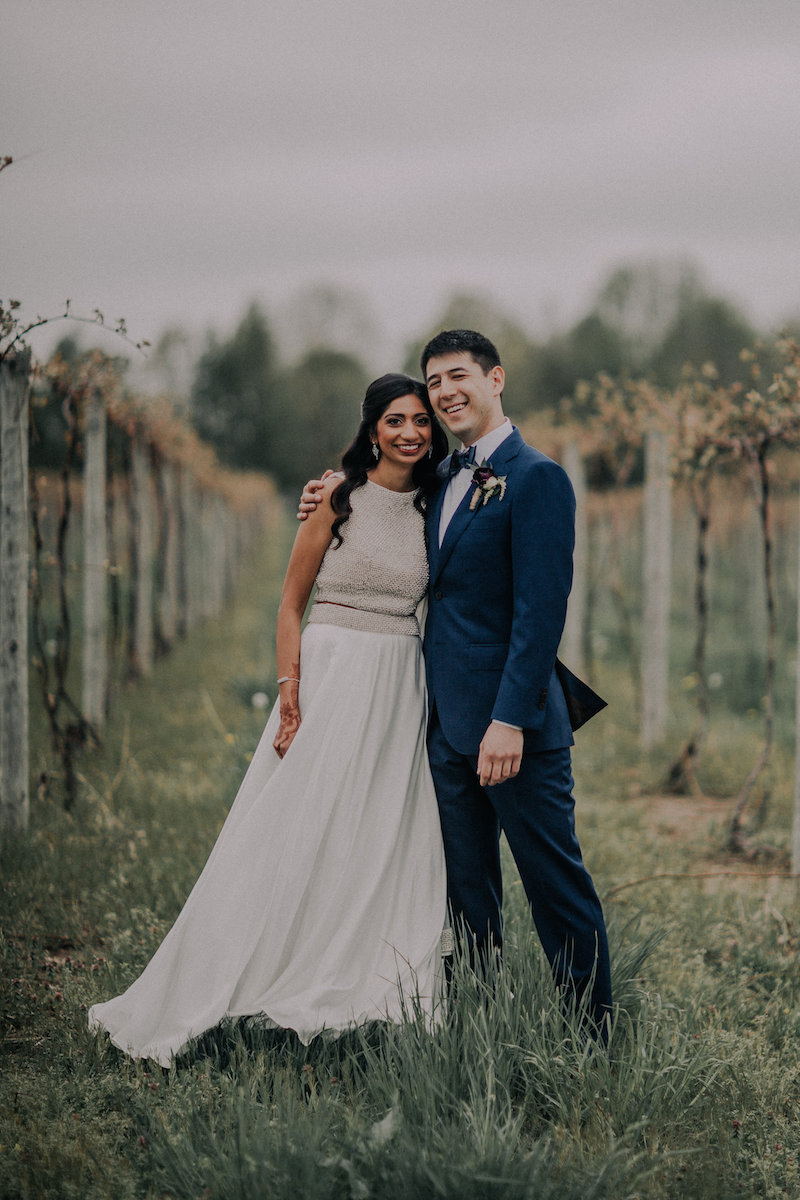 Held at the Hidden Vineyard Wedding Barn in Berrien Springs, Michigan, and photographed by Kelsey Maiko, this wedding was not only an utterly elegant event, but beautifully celebrated the couple's heritages (Riva is Indian, and Rutledge is Chinese and Jewish) throughout, beginning with their ceremony. A wedding tradition in both the Hindu and Jewish faiths presents seven blessings to the bride and groom on their wedding day; Riva and Rutledge customized it by making it their wedding vows. The couple also performed the Jewish custom of breaking the glass, symbolizing their first steps in their marriage. Overseeing it all was their dear friend, Sarah, who served as their officiant.
These special touches extended to the reception, too. Just some of the highlights included 150 tiny elephant figures, to accompany the placecards, brought from India especially by Riva's parents; Rutledge added his own cultural flare with rice bags, made of Chinese patterned silk, that guests were able to take home after the couple's rice sendoff. On the dance floor, they performed an Indian stick dance called Dandiya Raas, as well as a Jewish Horah dance to the song "Hava Nagila."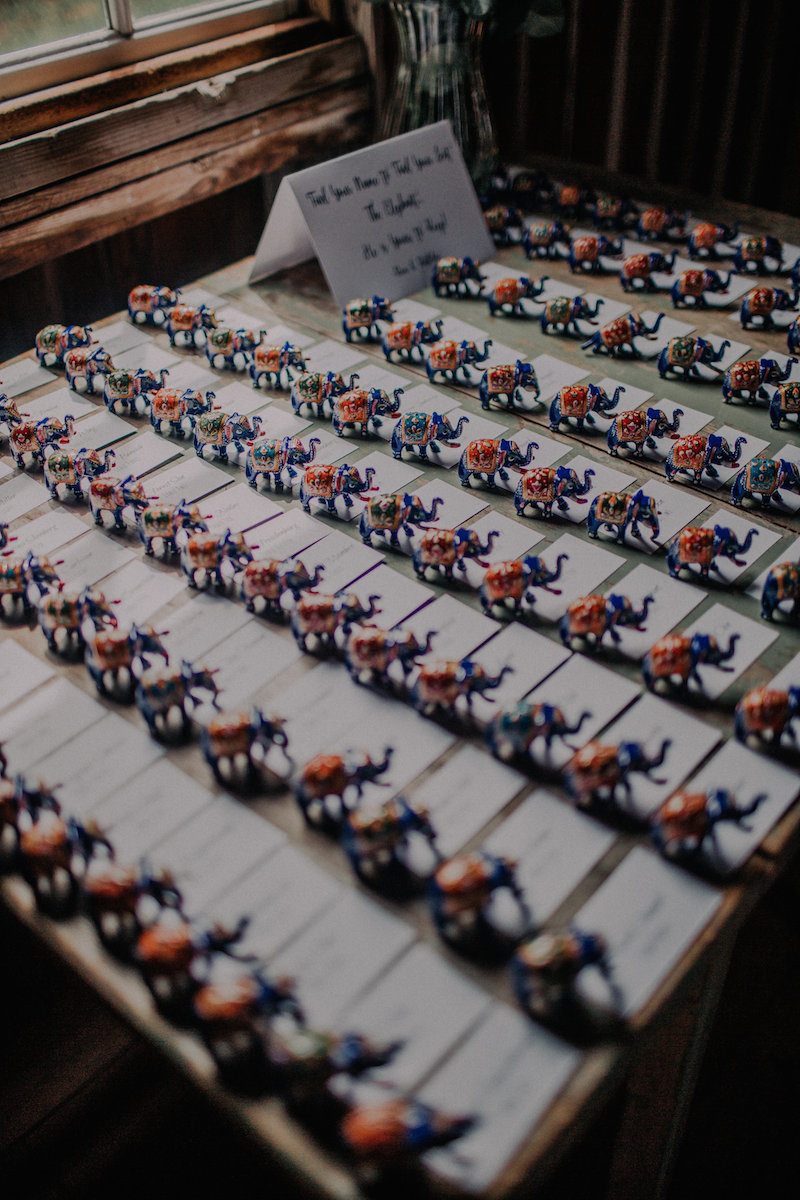 Not only did the wedding celebrate Riva and Rutledge's individual cultures, but they also made sure the day included special nods to who they are as a couple. All of the desserts (including special gluten- and dairy-free options for guests with allergies) came from their favorite bakeries in Chicago and Michigan. Their beloved dog, Cosmo, also made an appearance via an adorable, custom portrait during the ceremony (as well as a few anecdotes about their life as dog parents!)
And we can't talk about this day without acknowledging how crazy beautiful the bride was. Riva, you were STUNNING. Her two sarees—white for the ceremony and a colorful blue and gold for the reception—were made in India and brought here by her parents.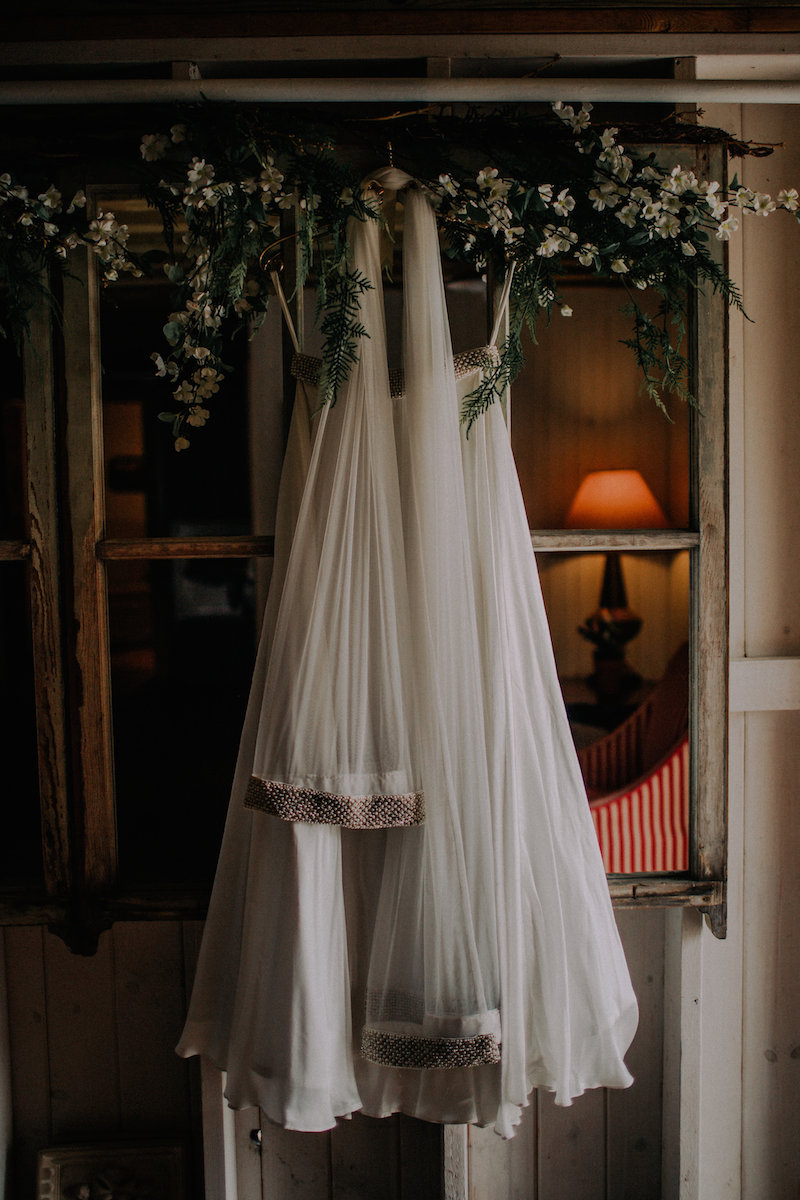 On her hands was the traditional mehndi, commonly known as henna. It is a paste associated with positive spirits, and in Asian culture, is considered good luck. Riva's mehndi included peacocks, often seen in Indian mythology and folk stories and symbolizing grace, pride, and beauty. Traditionally, the groom's name or initials also are hidden in the mehndi; a fun custom has the groom try to spot them in the intricate design—you can see Rutledge searching for his own initials in the photo below. (And special thanks to Pratiksha of Henna Tattoo Chicago for this look into the symbolism of mehndi—she's the artist who created Riva's amazing tattoos.)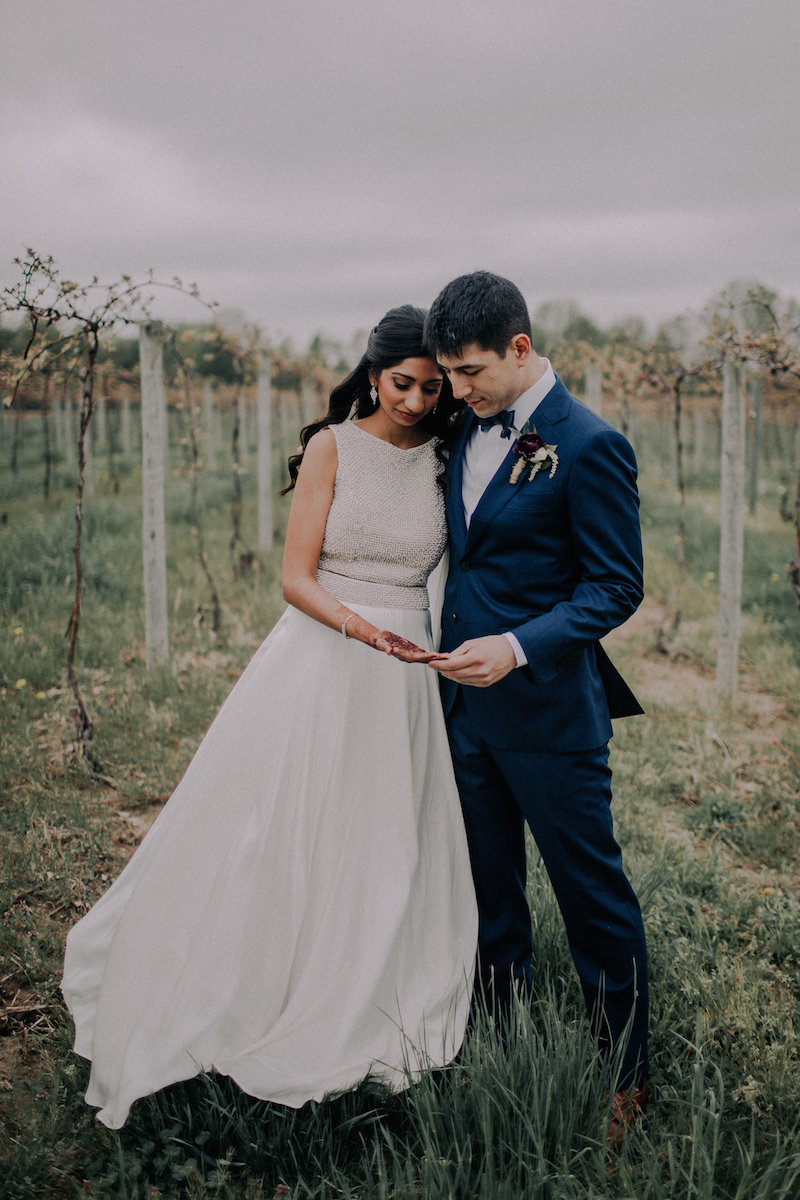 Riva and Rutledge, thank you so much for sharing your special day with us. We're a tad jealous (ok, a lot jealous) of the family and friends who got to experience it in person!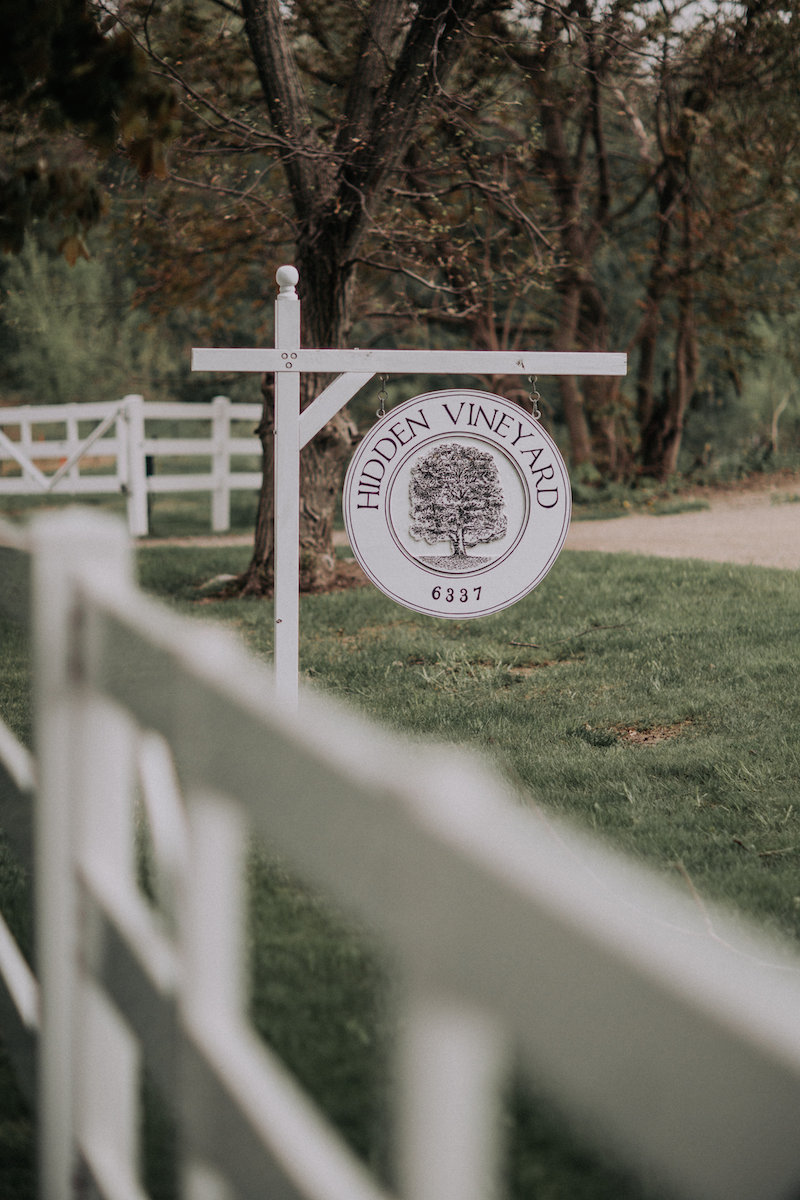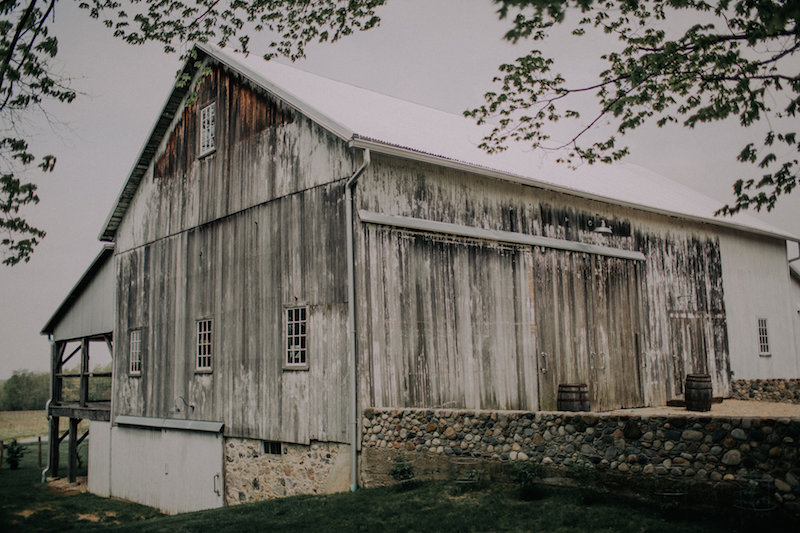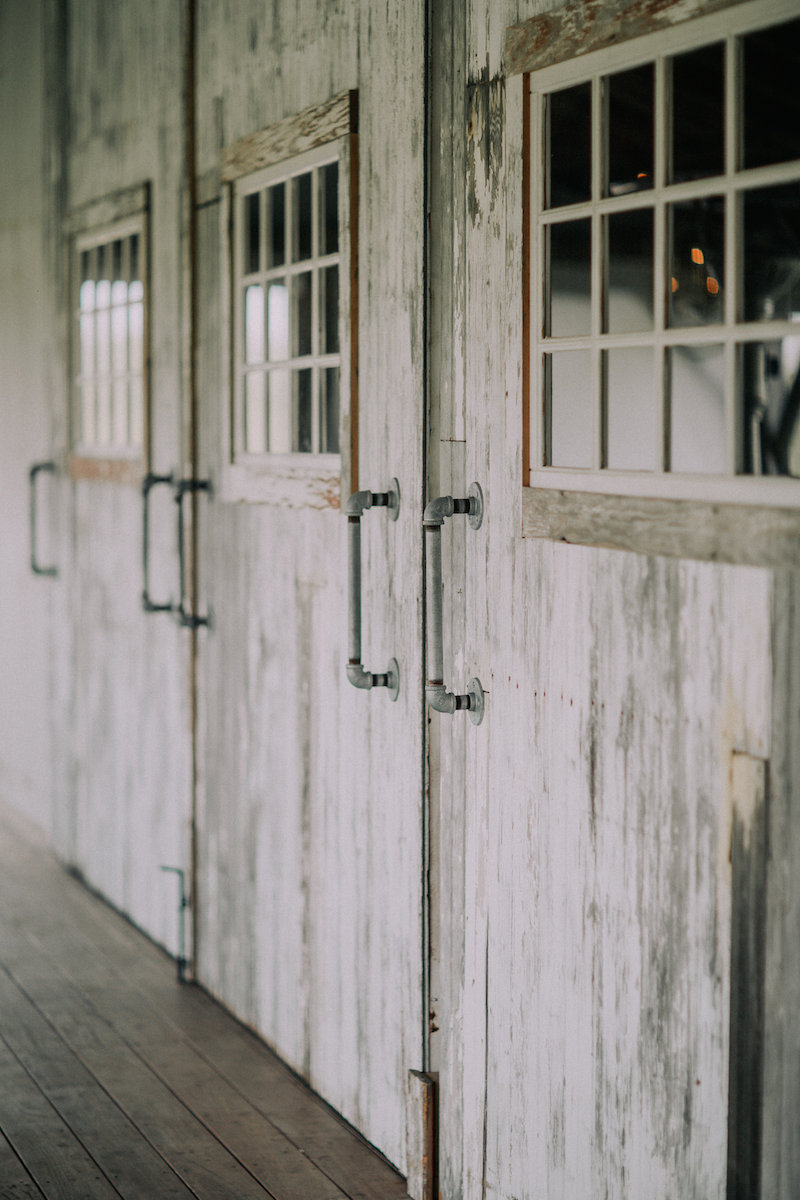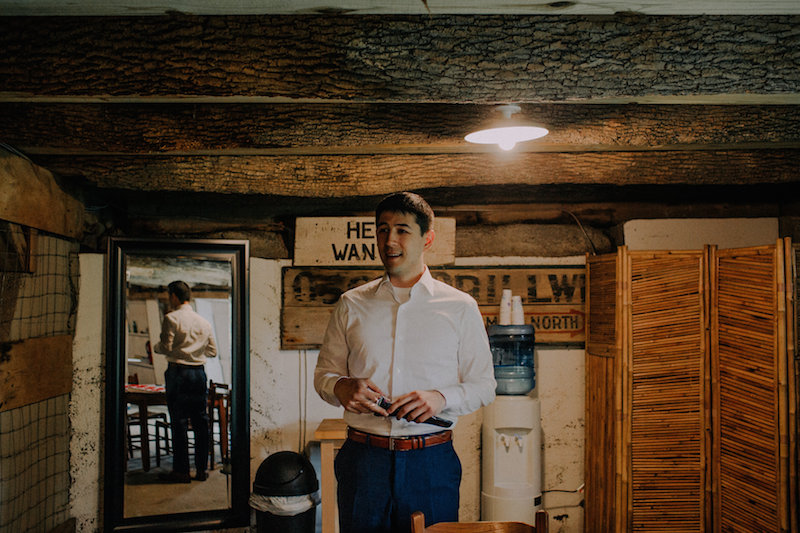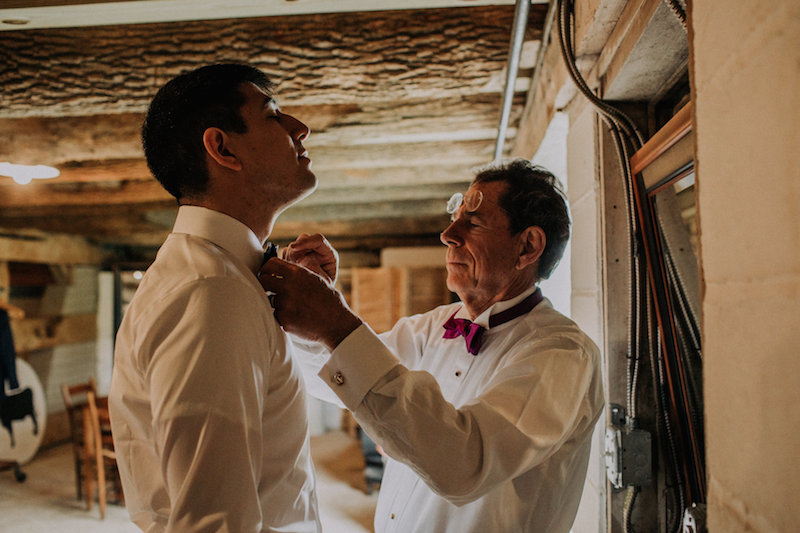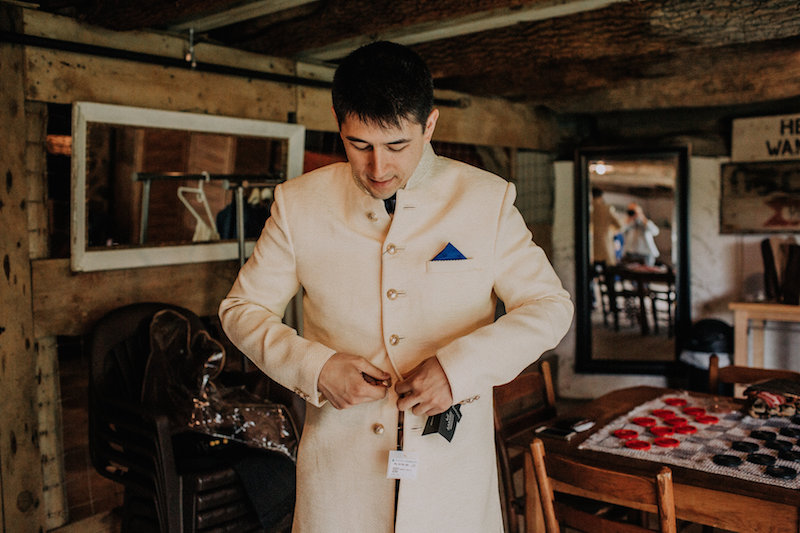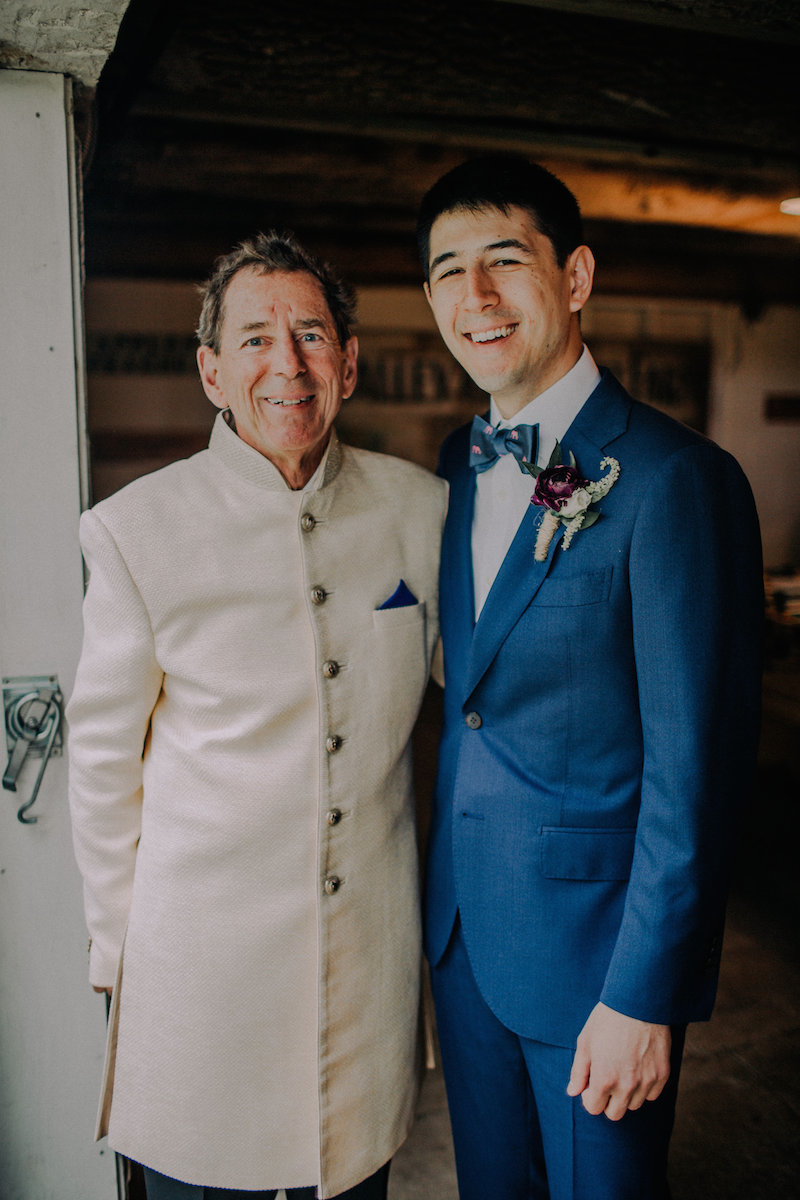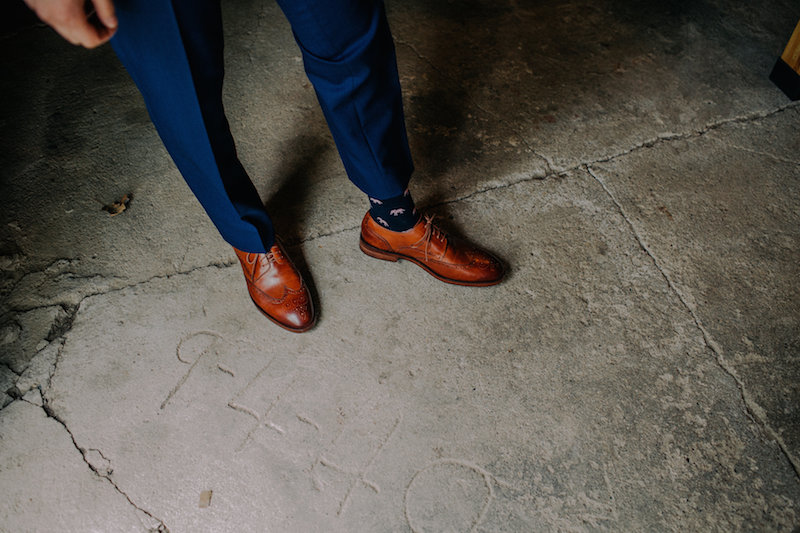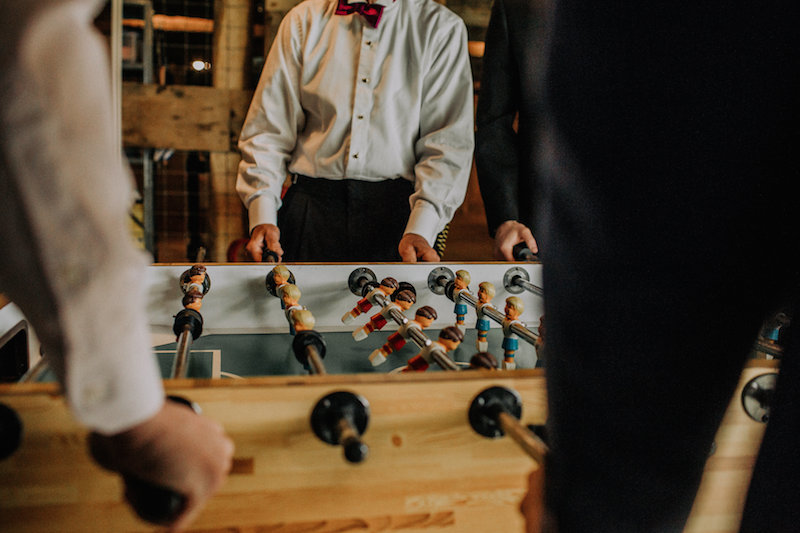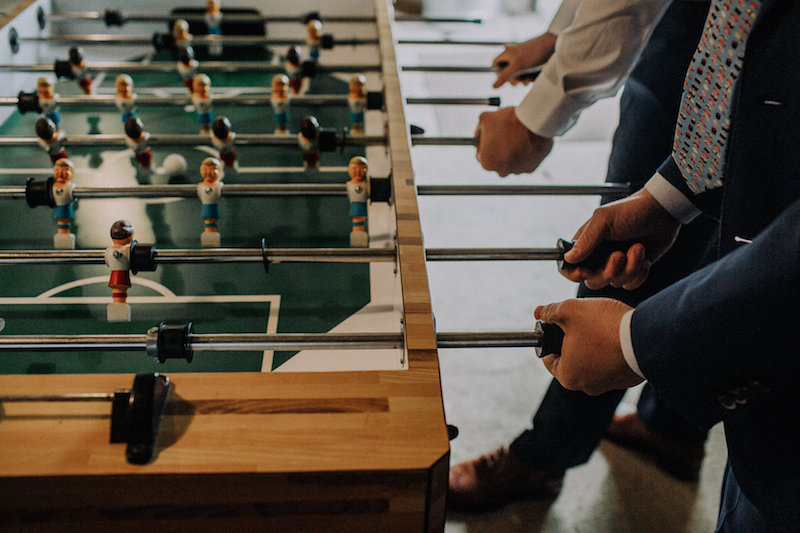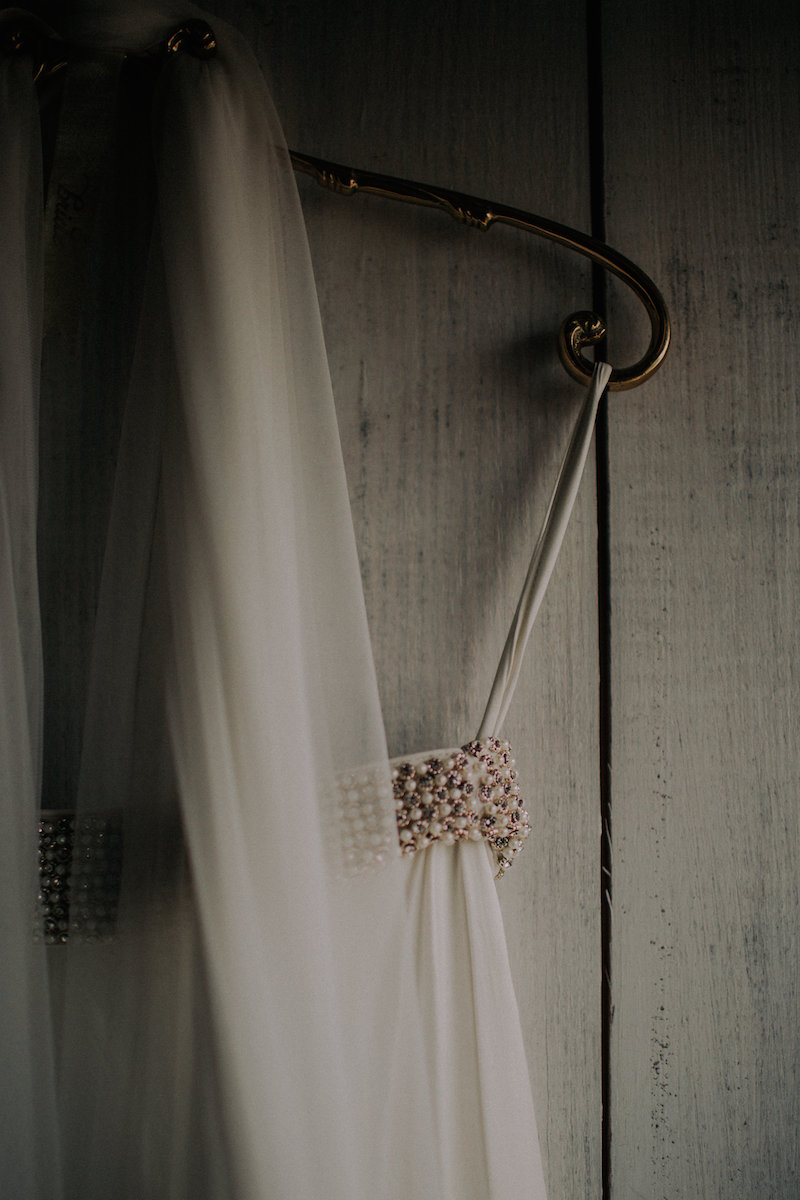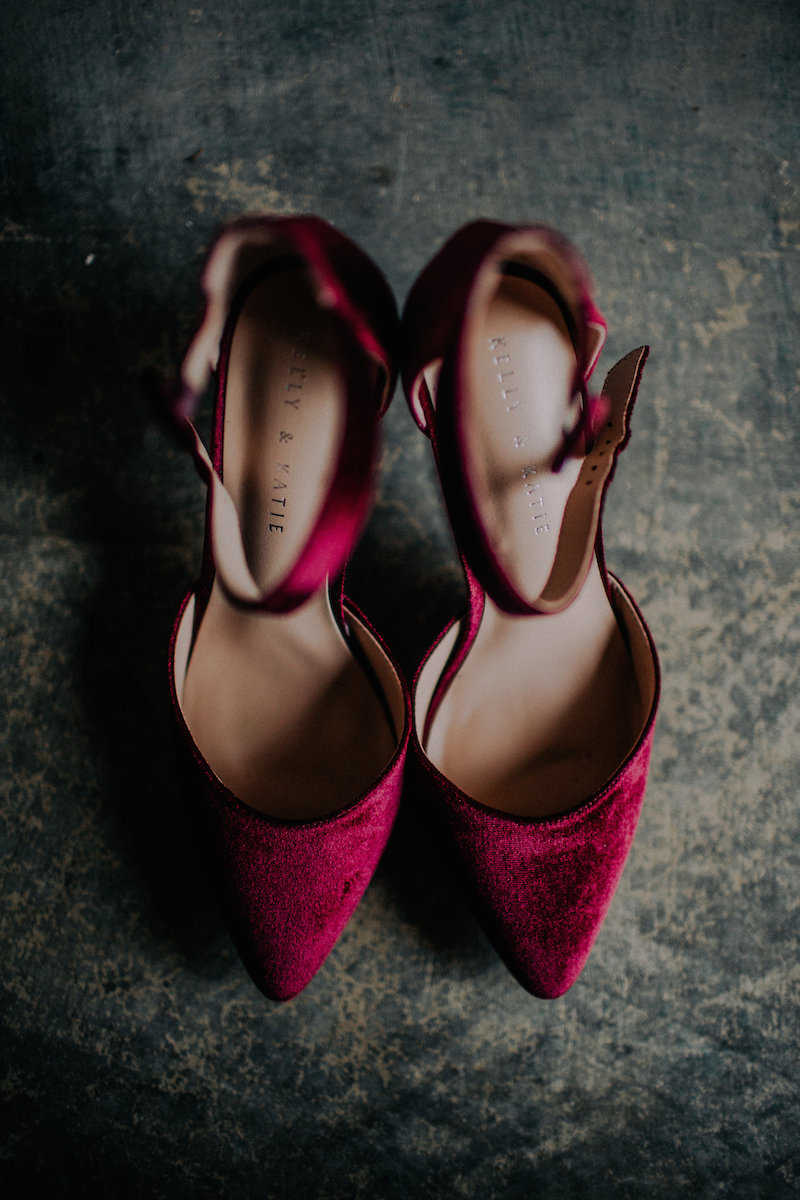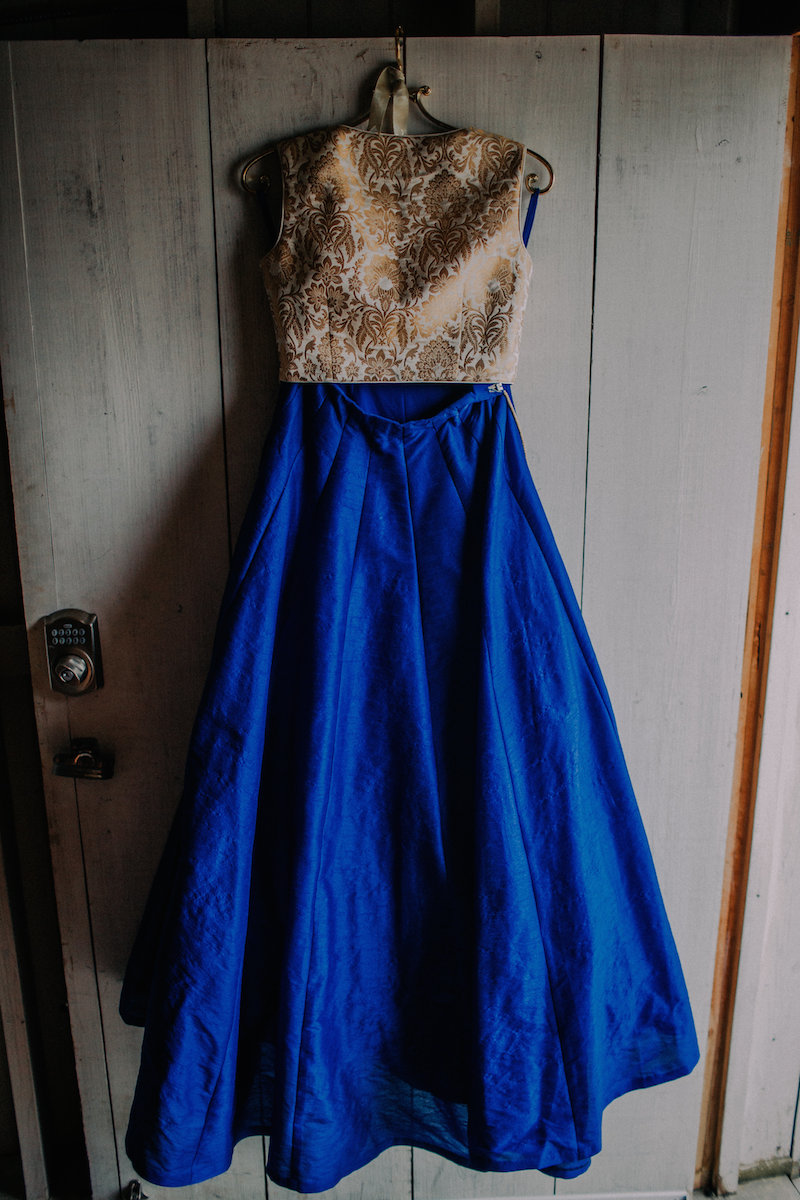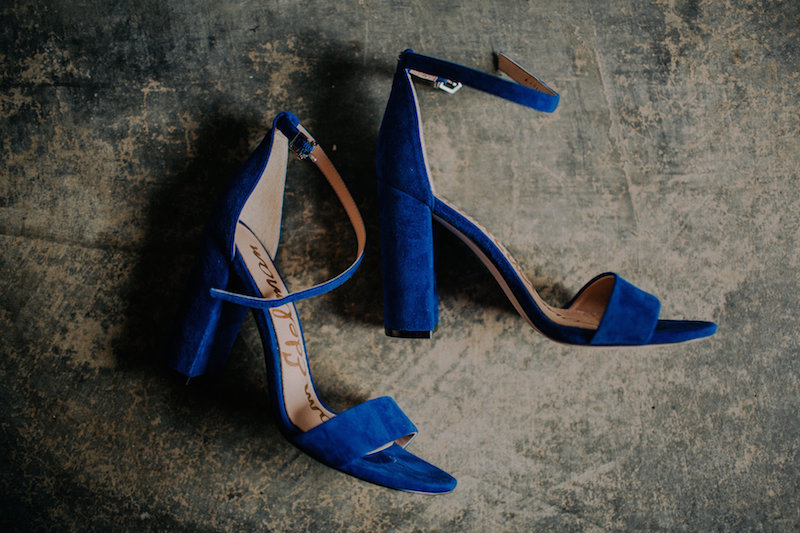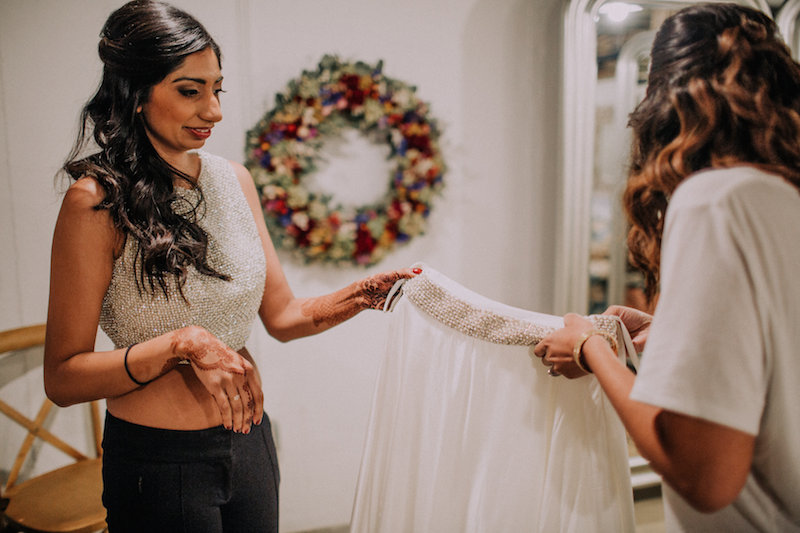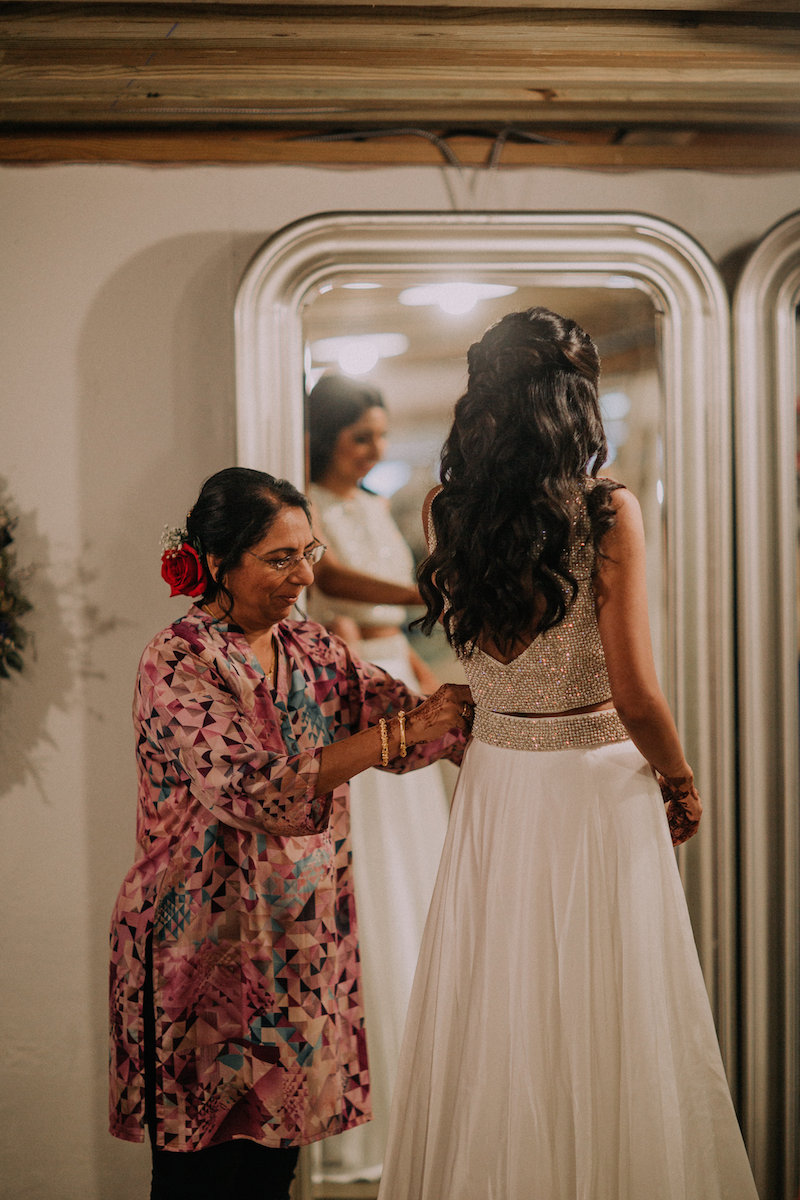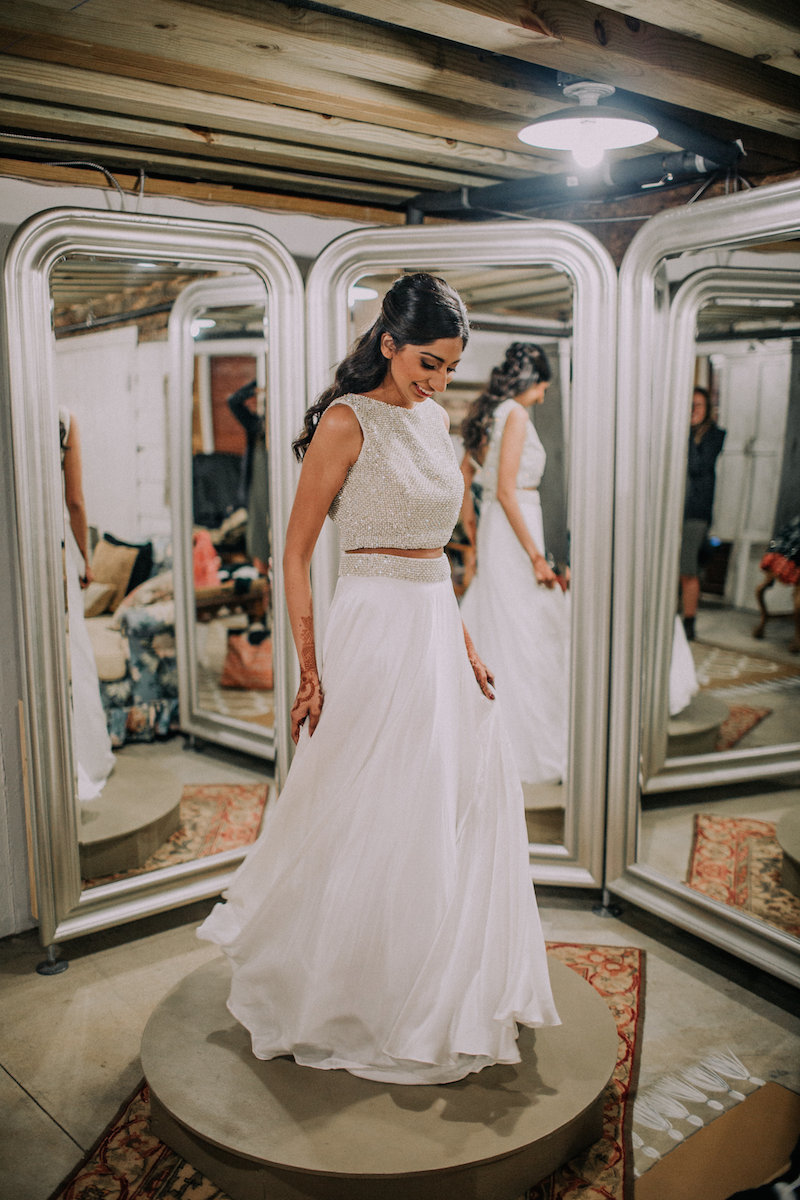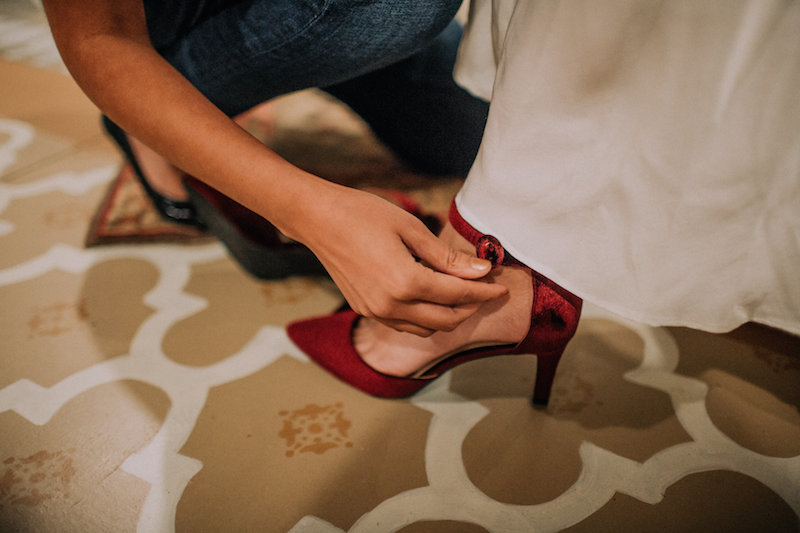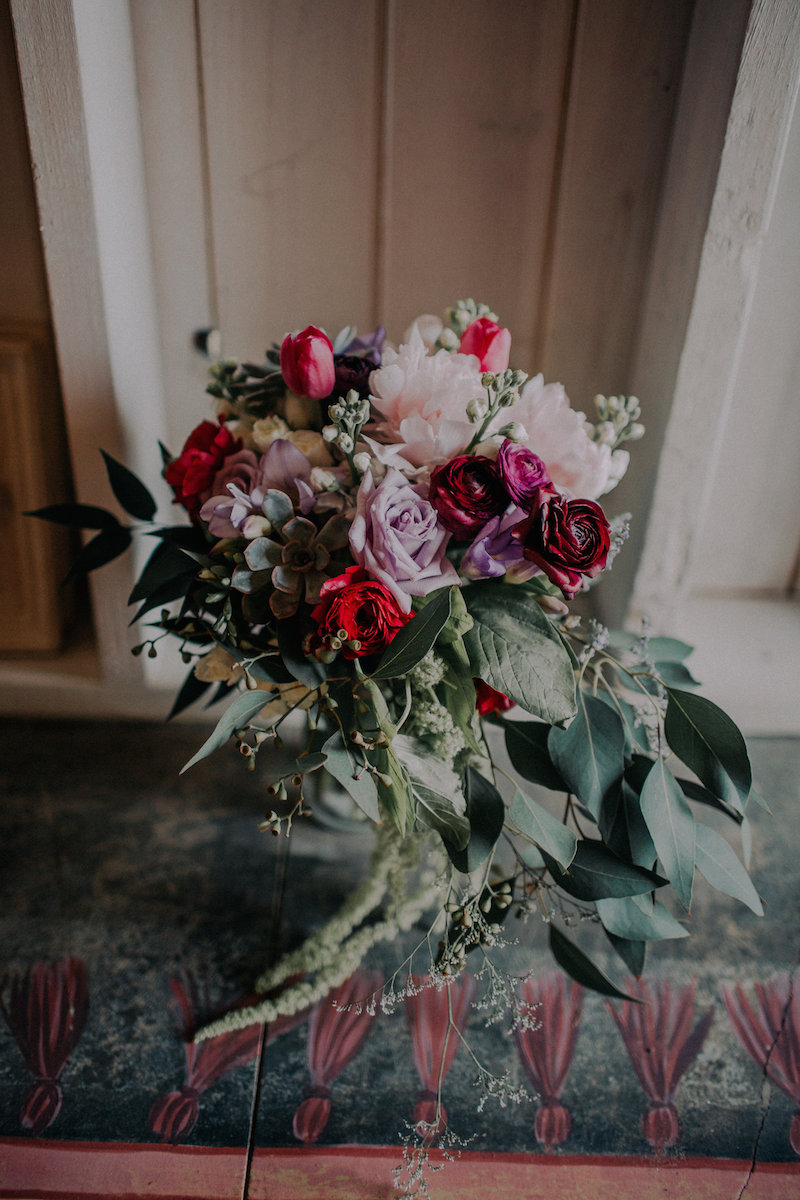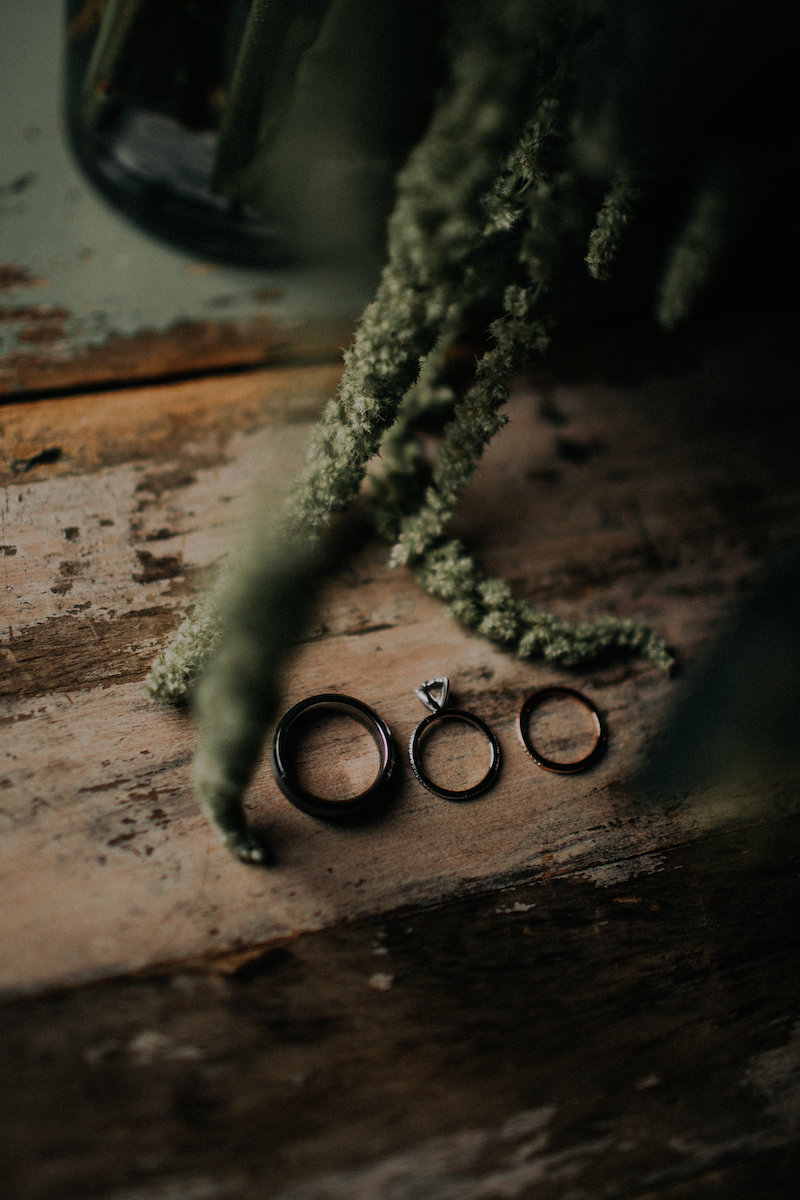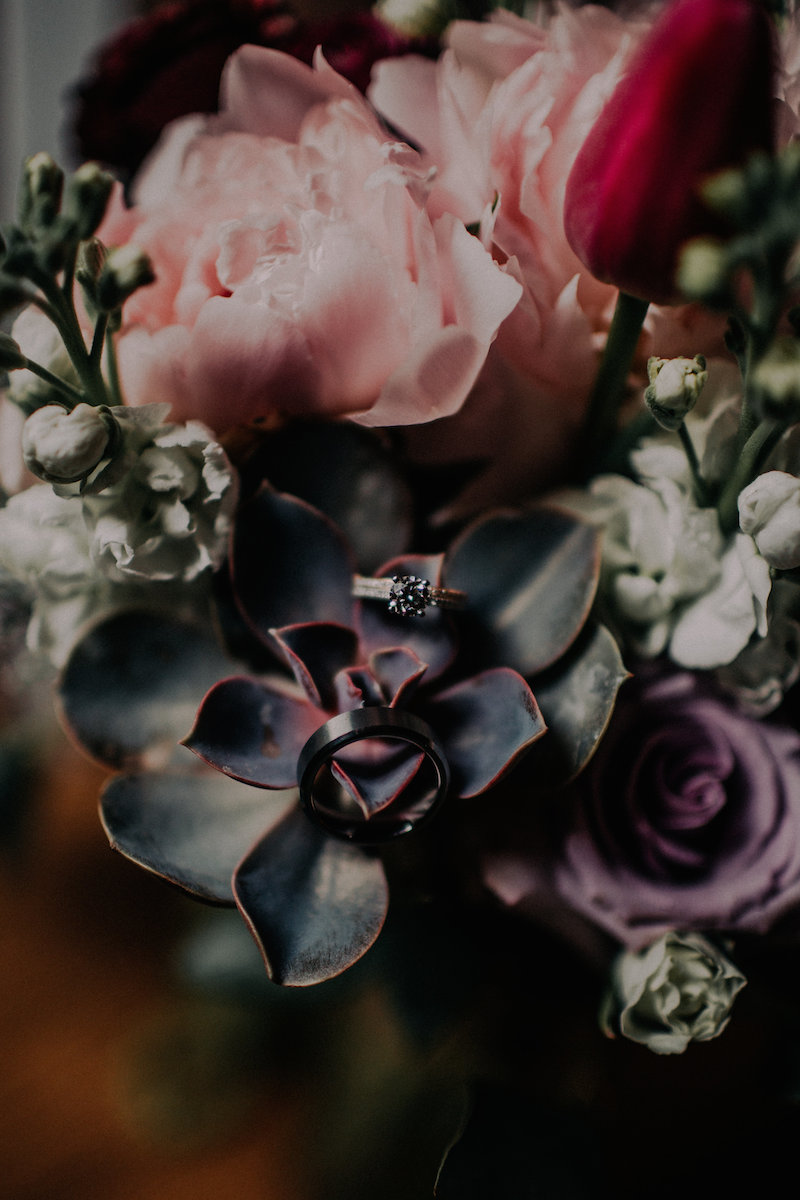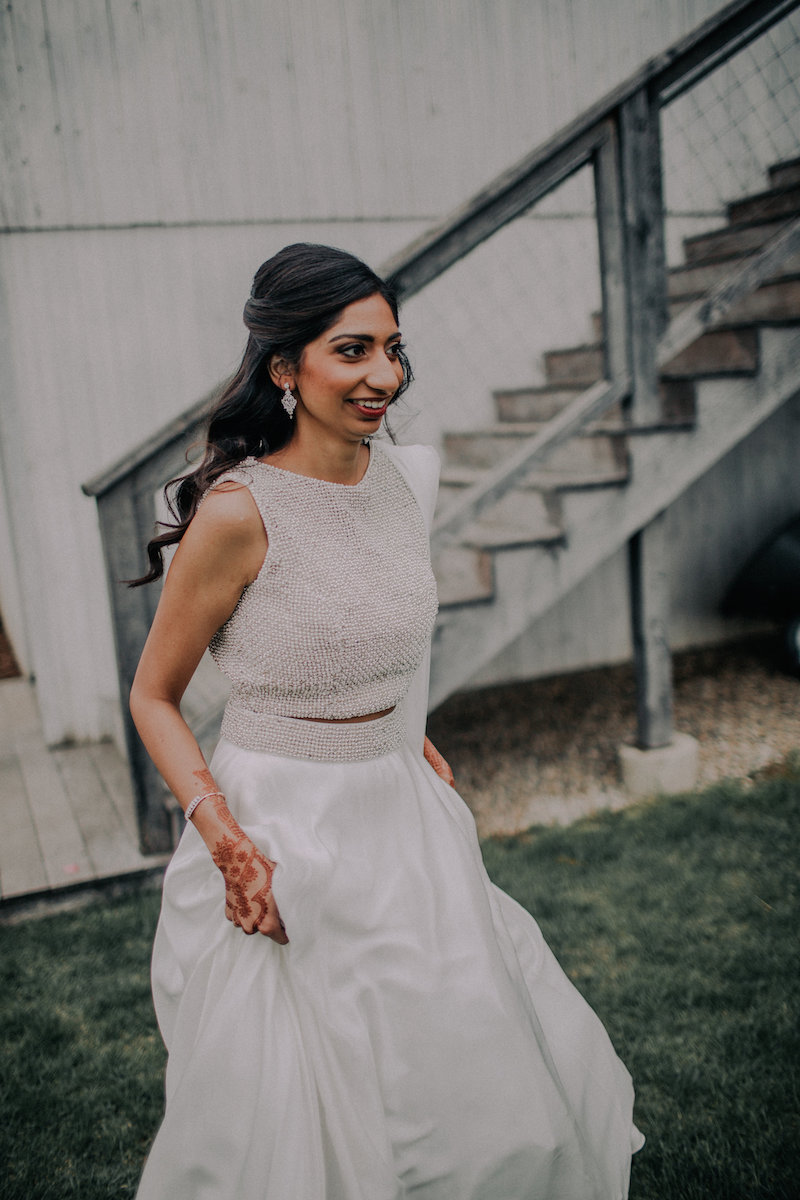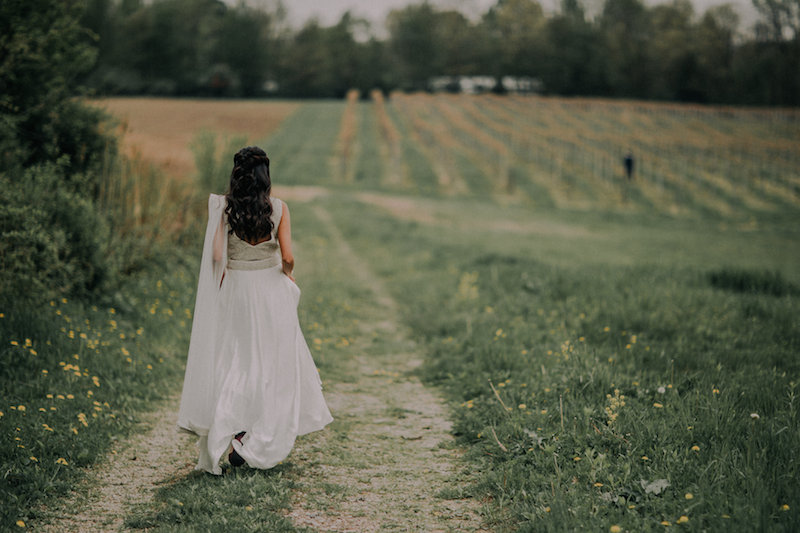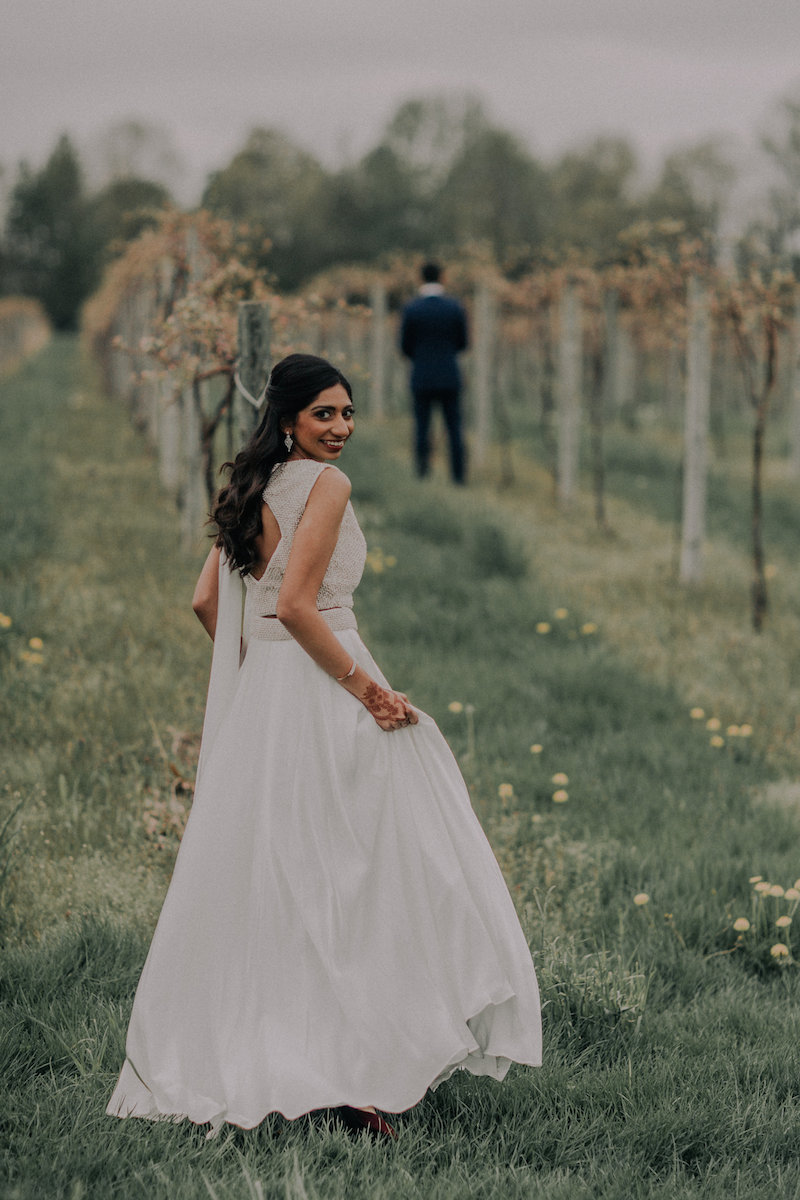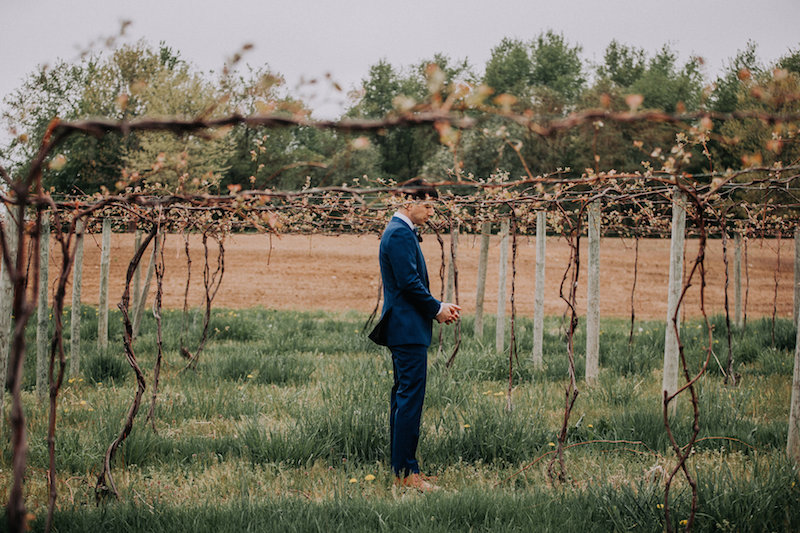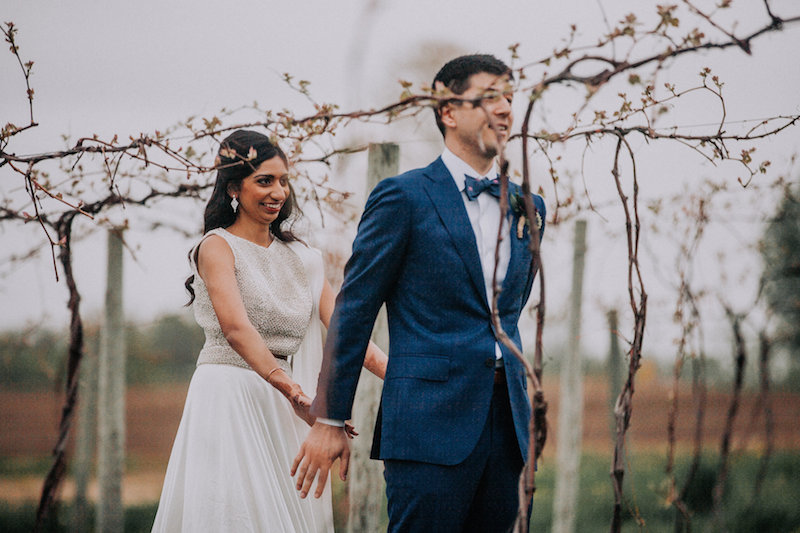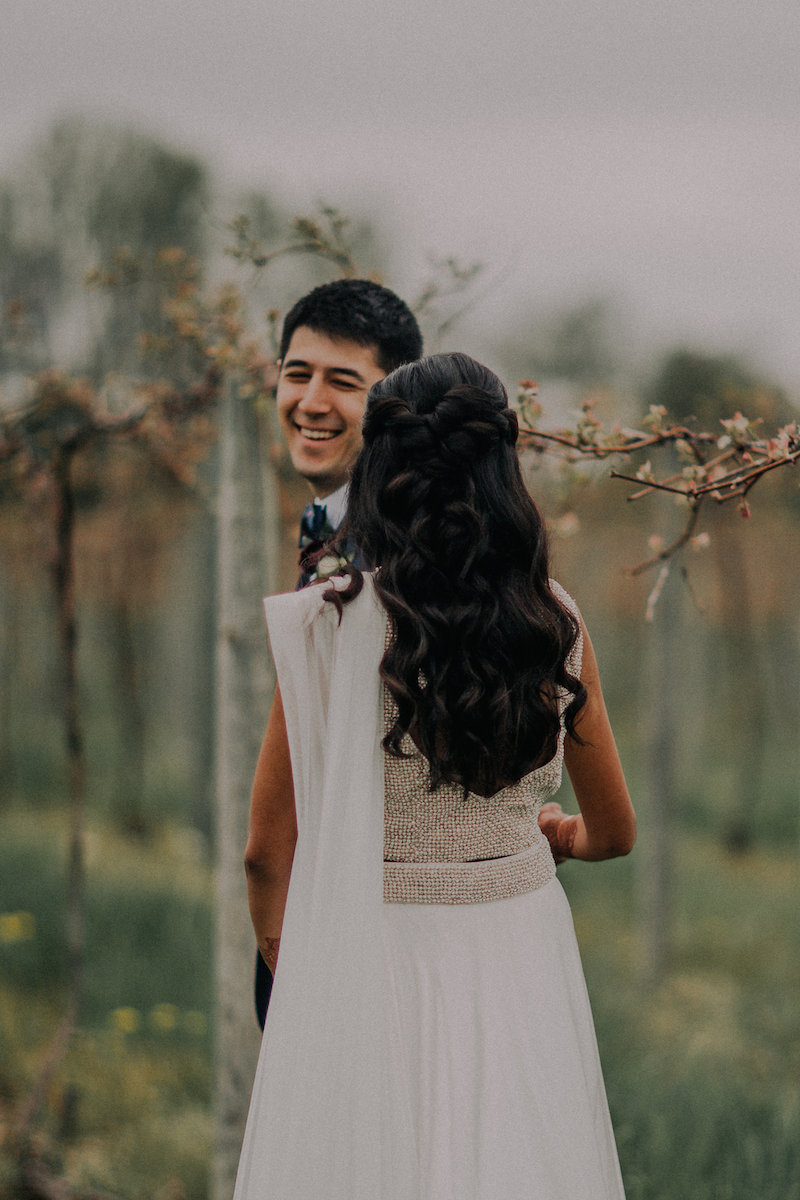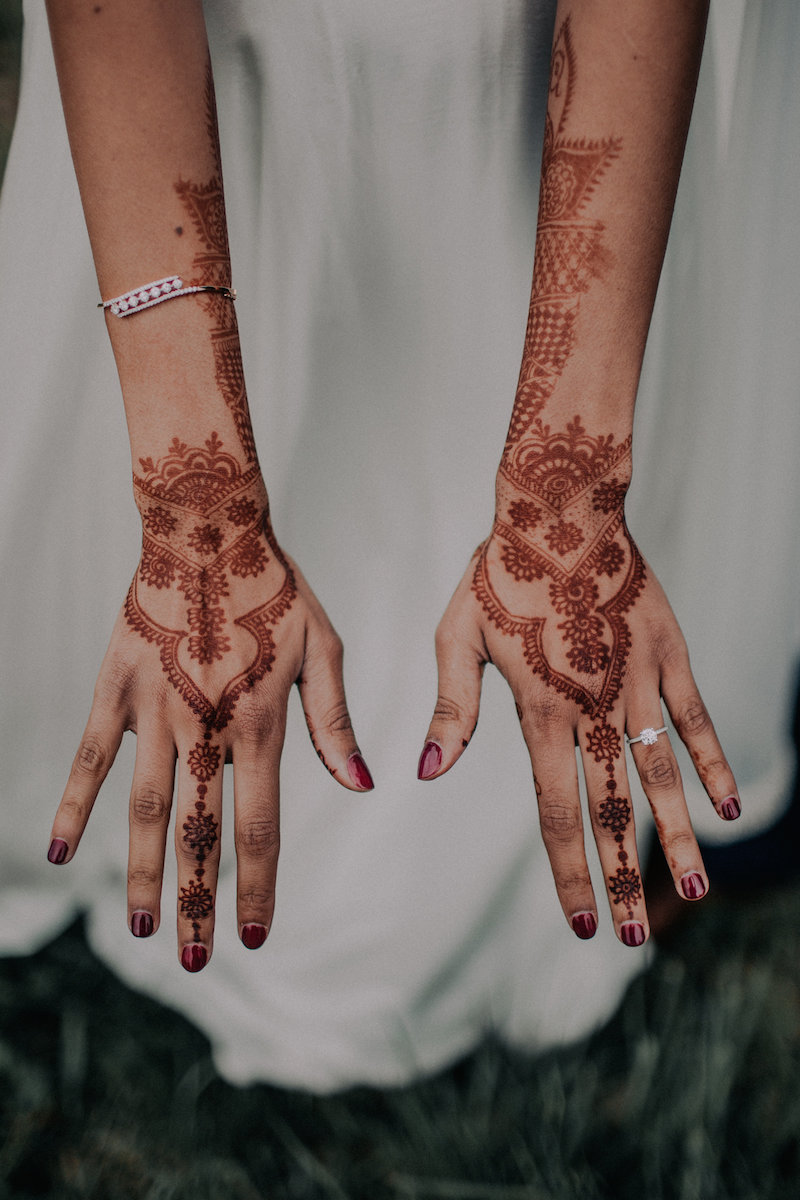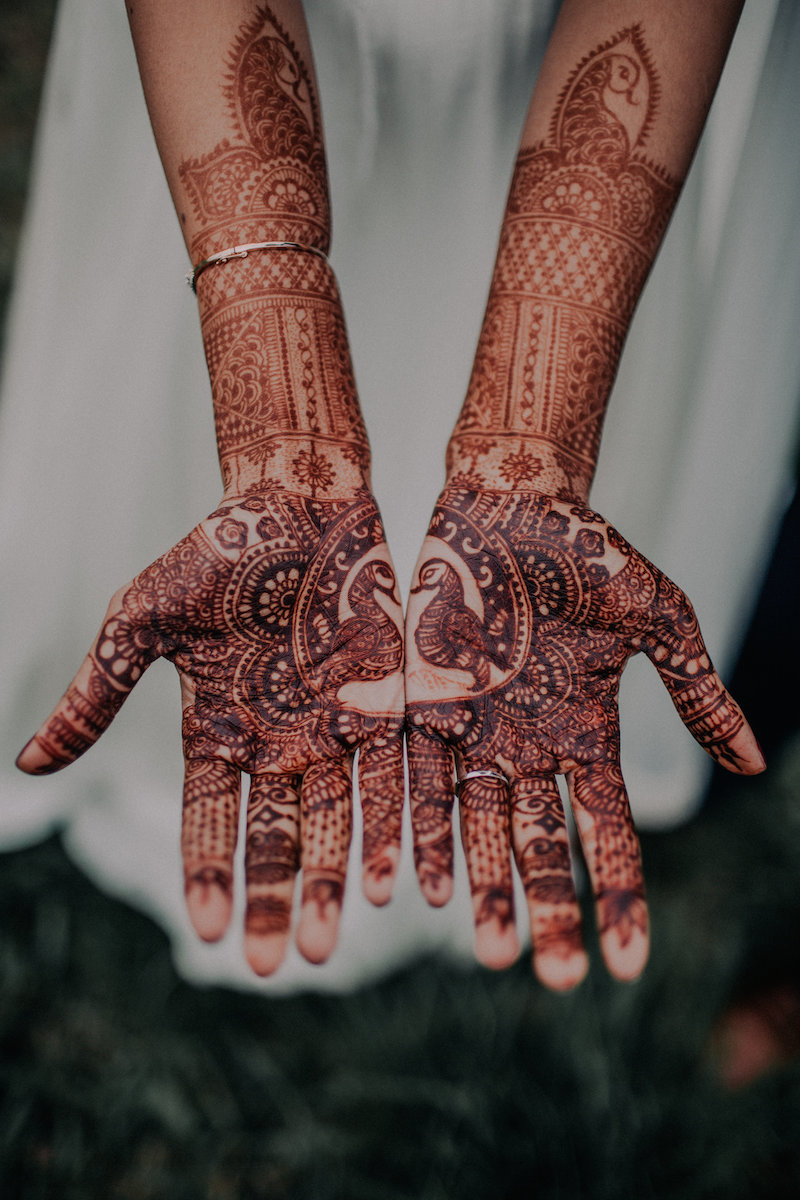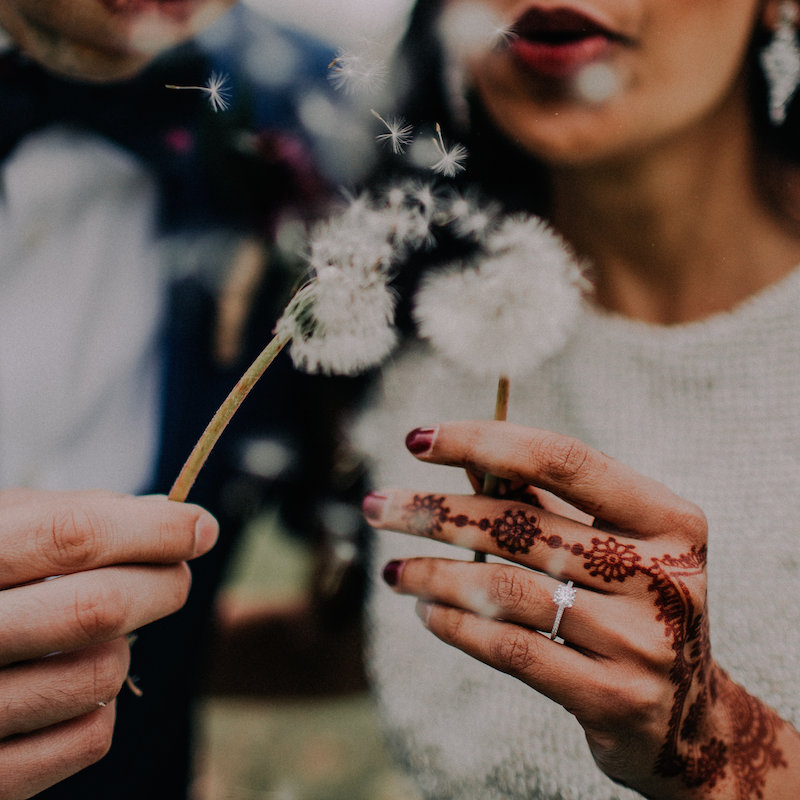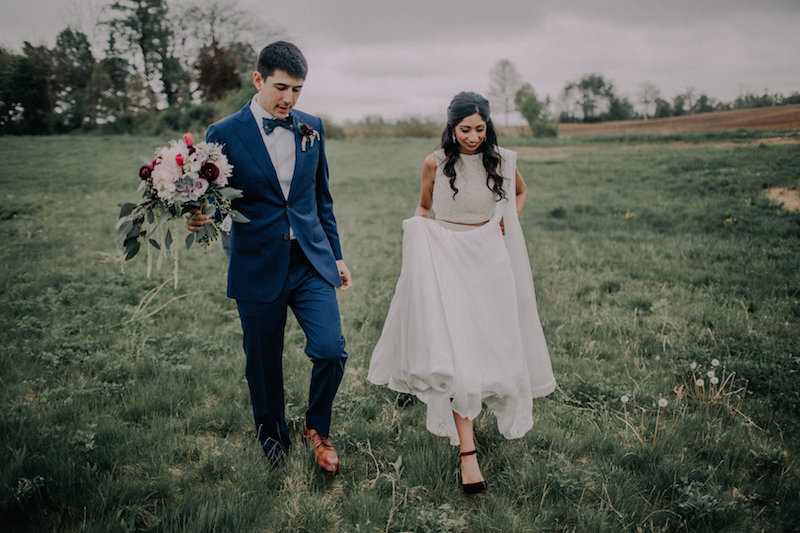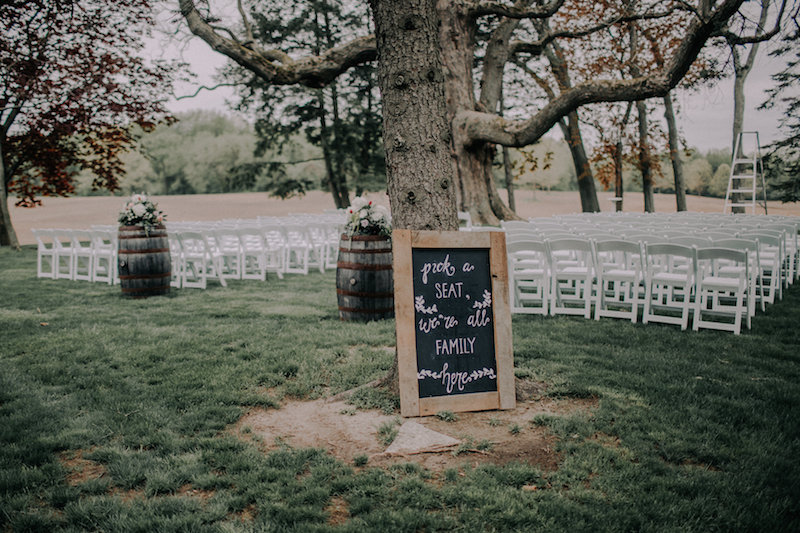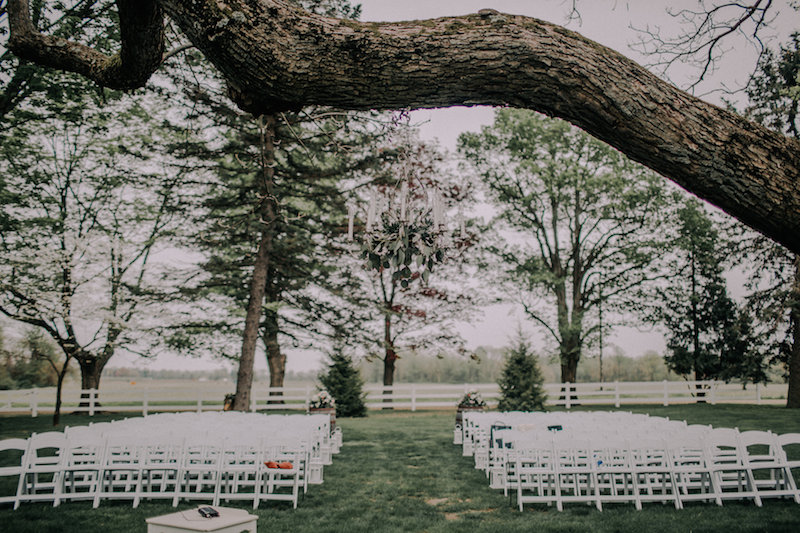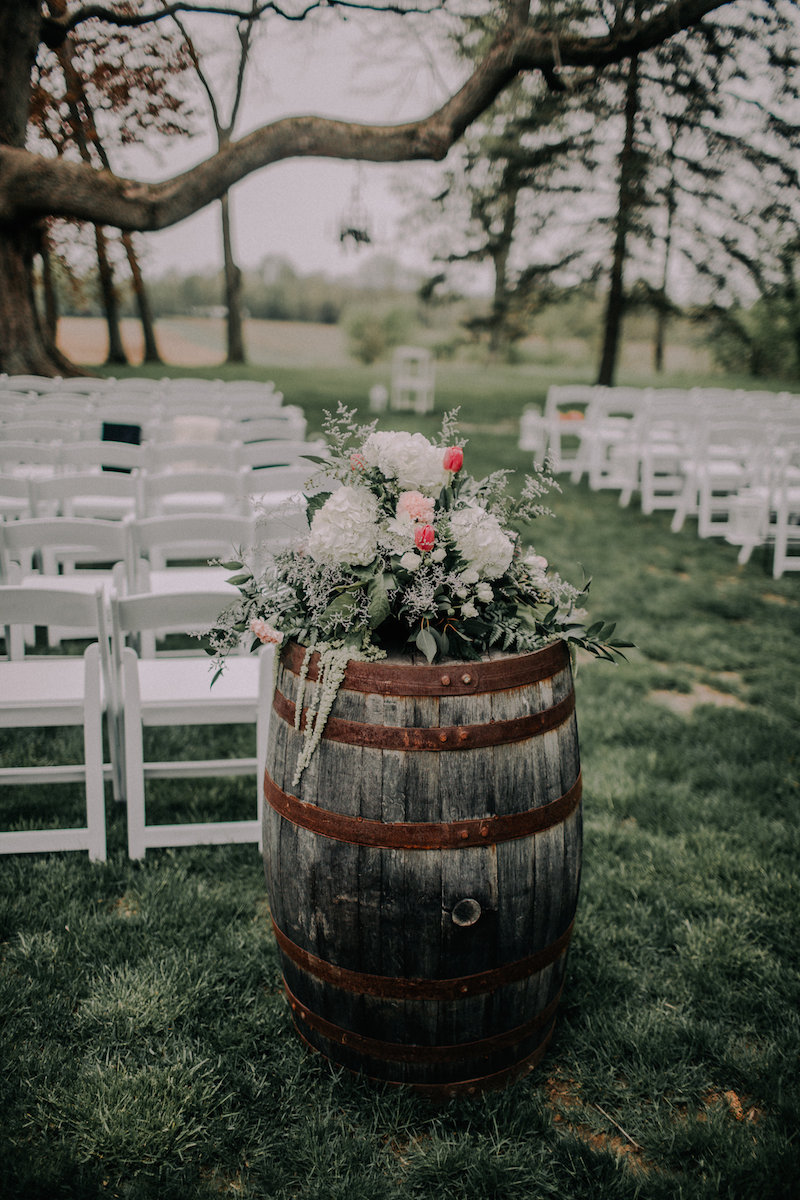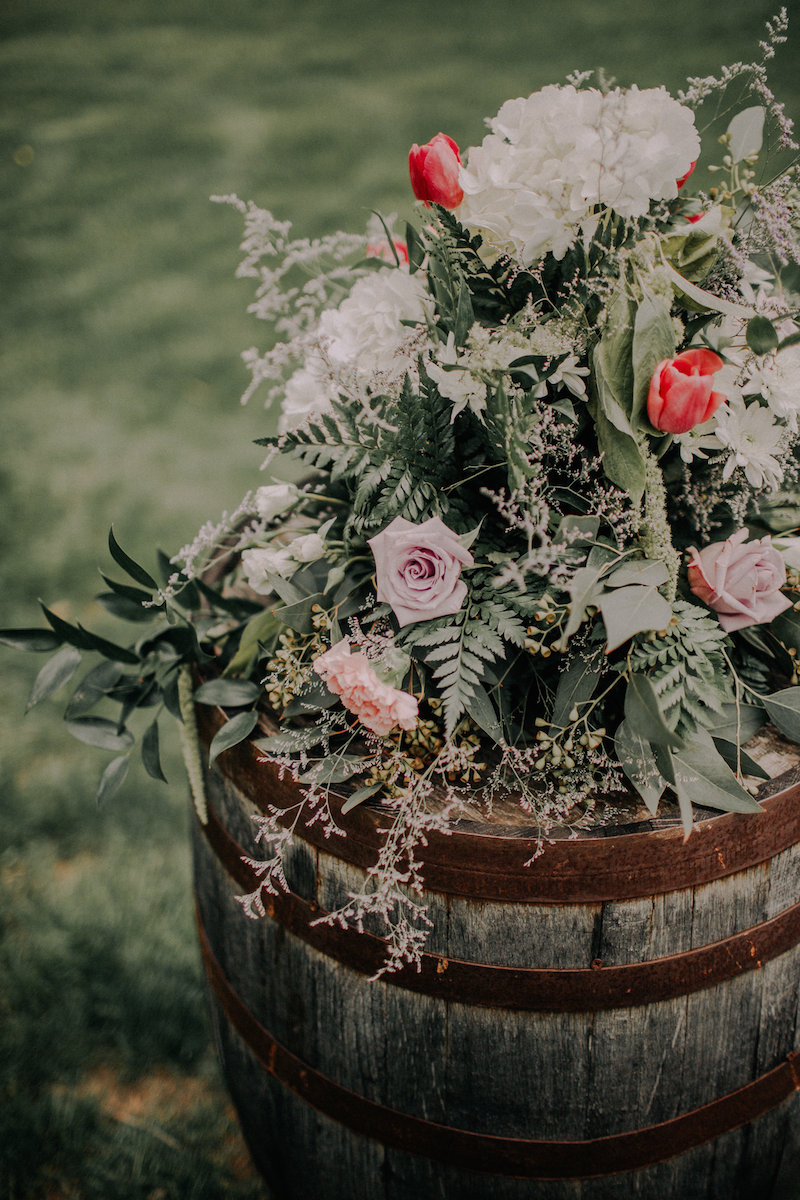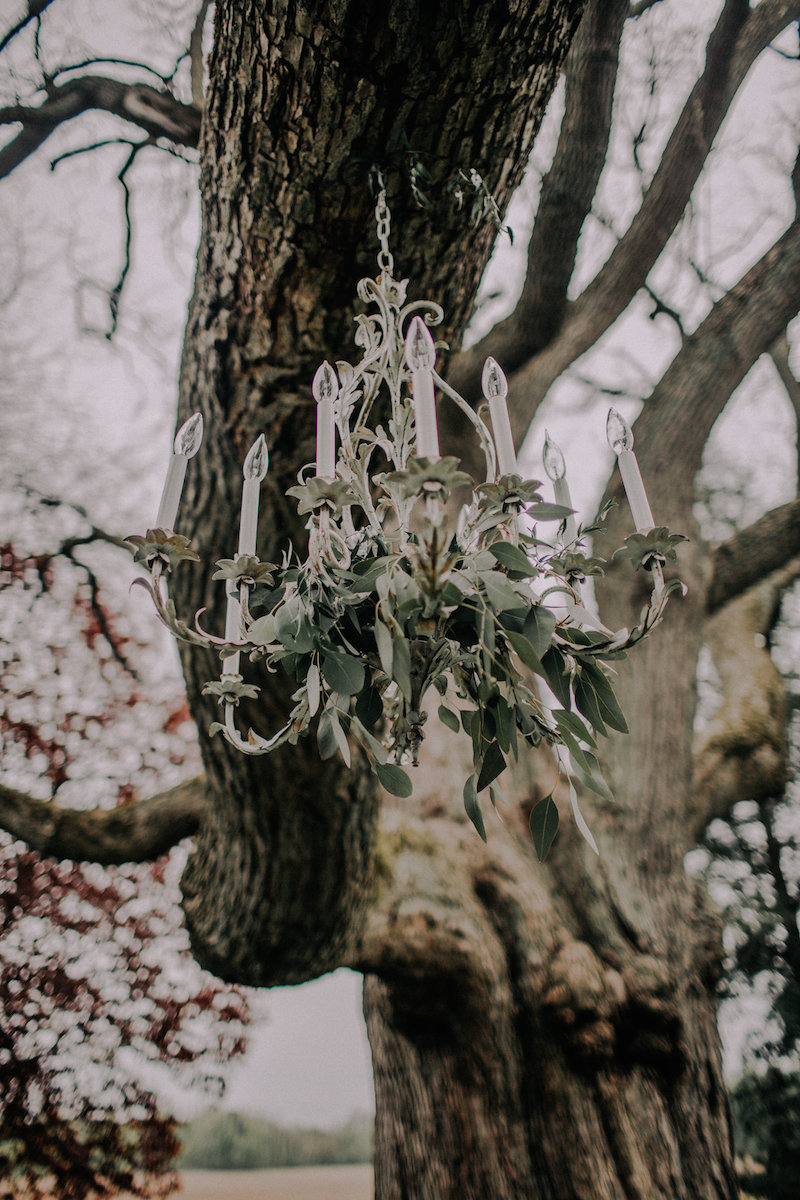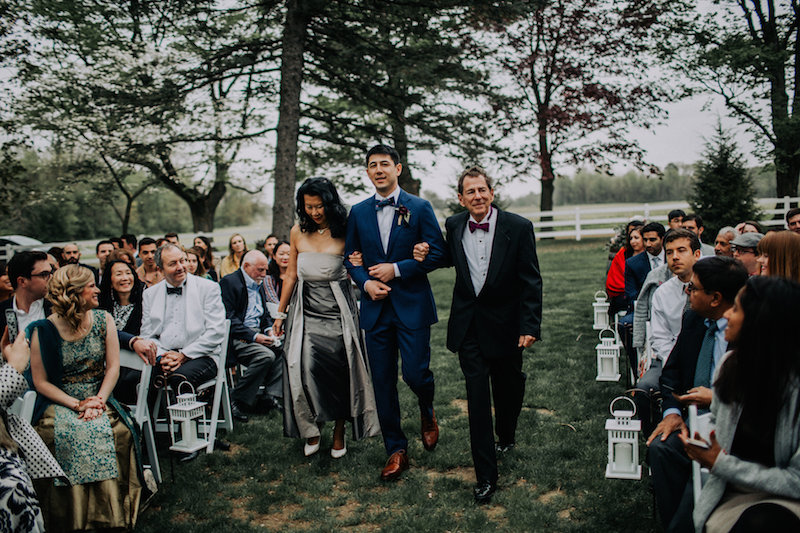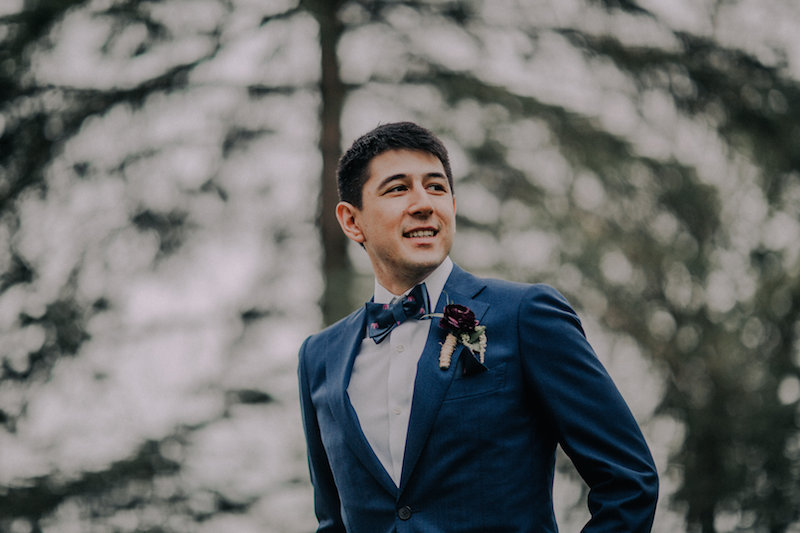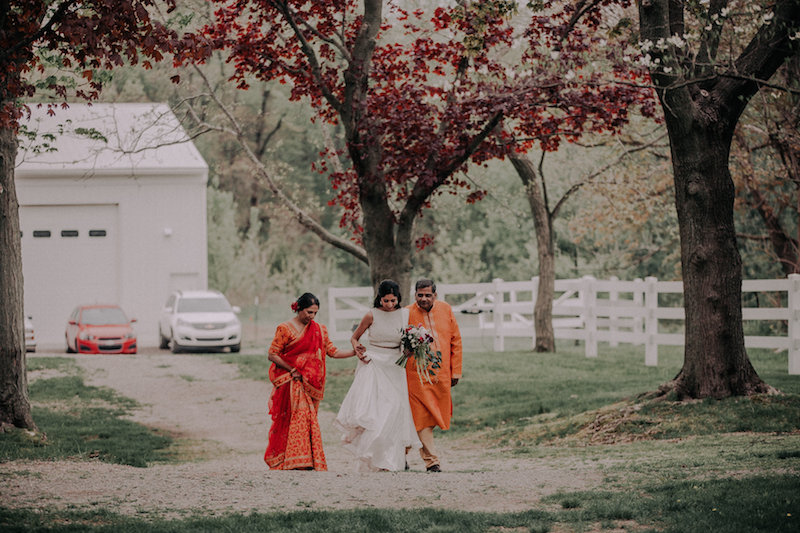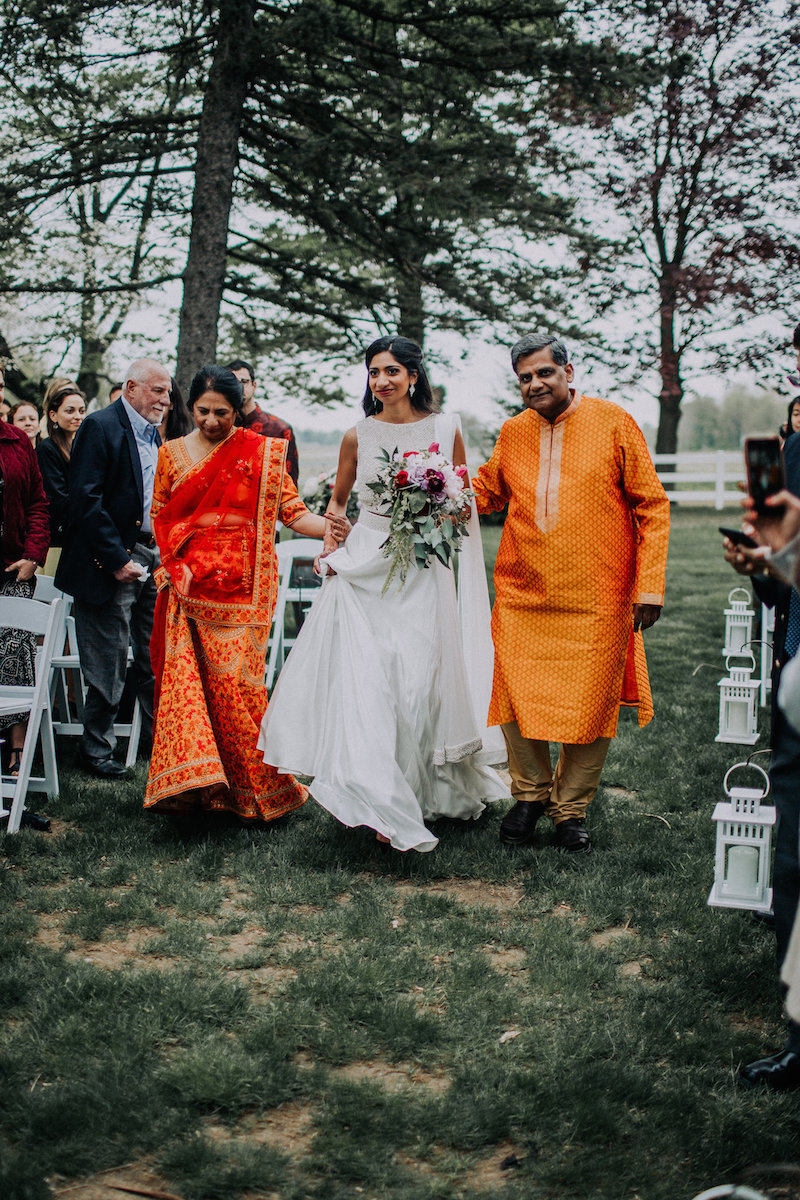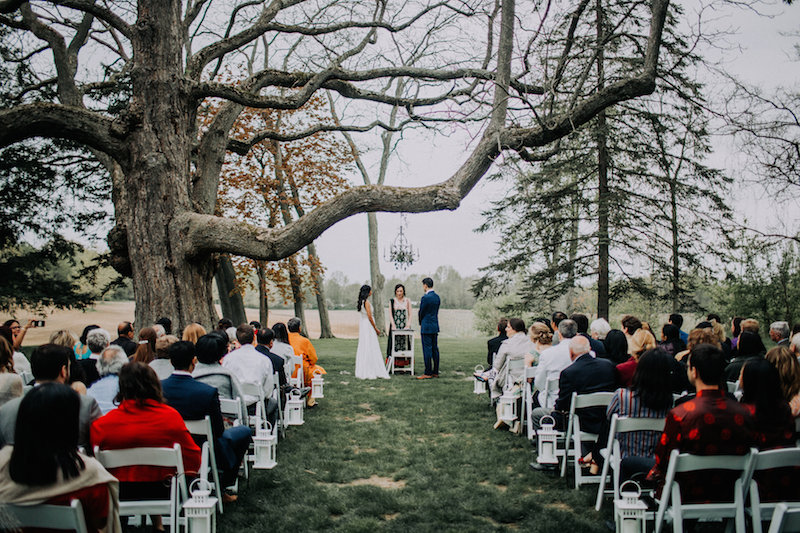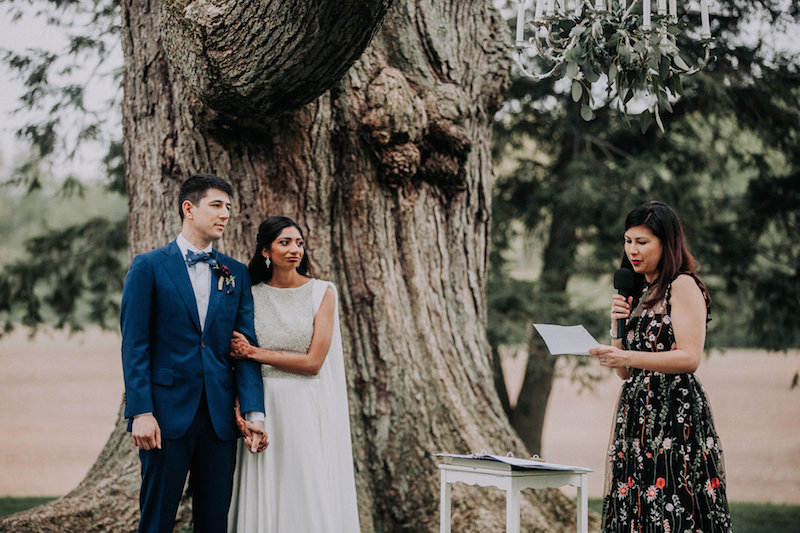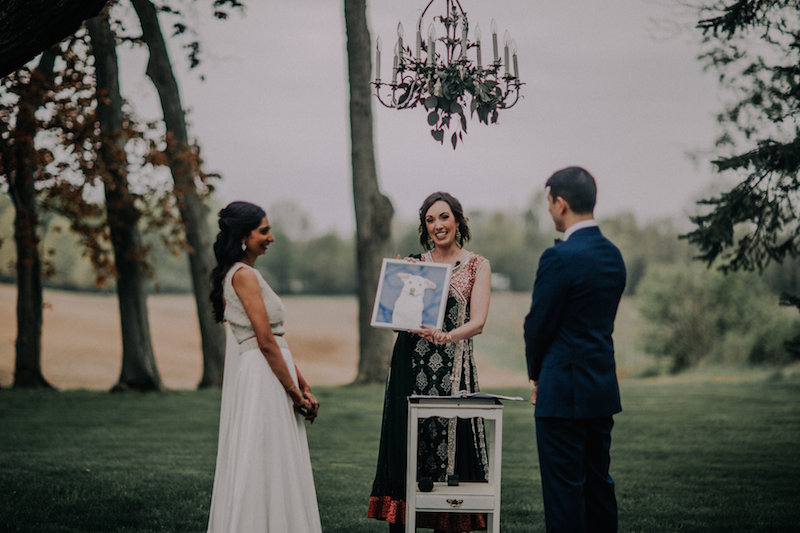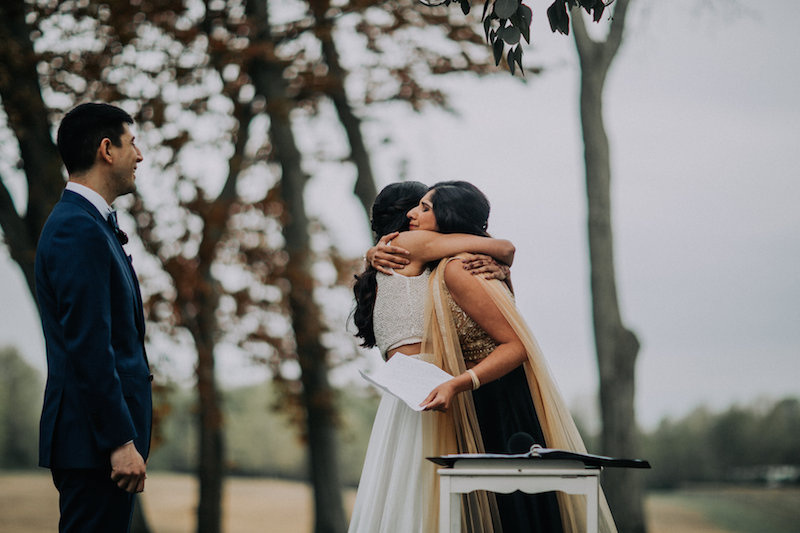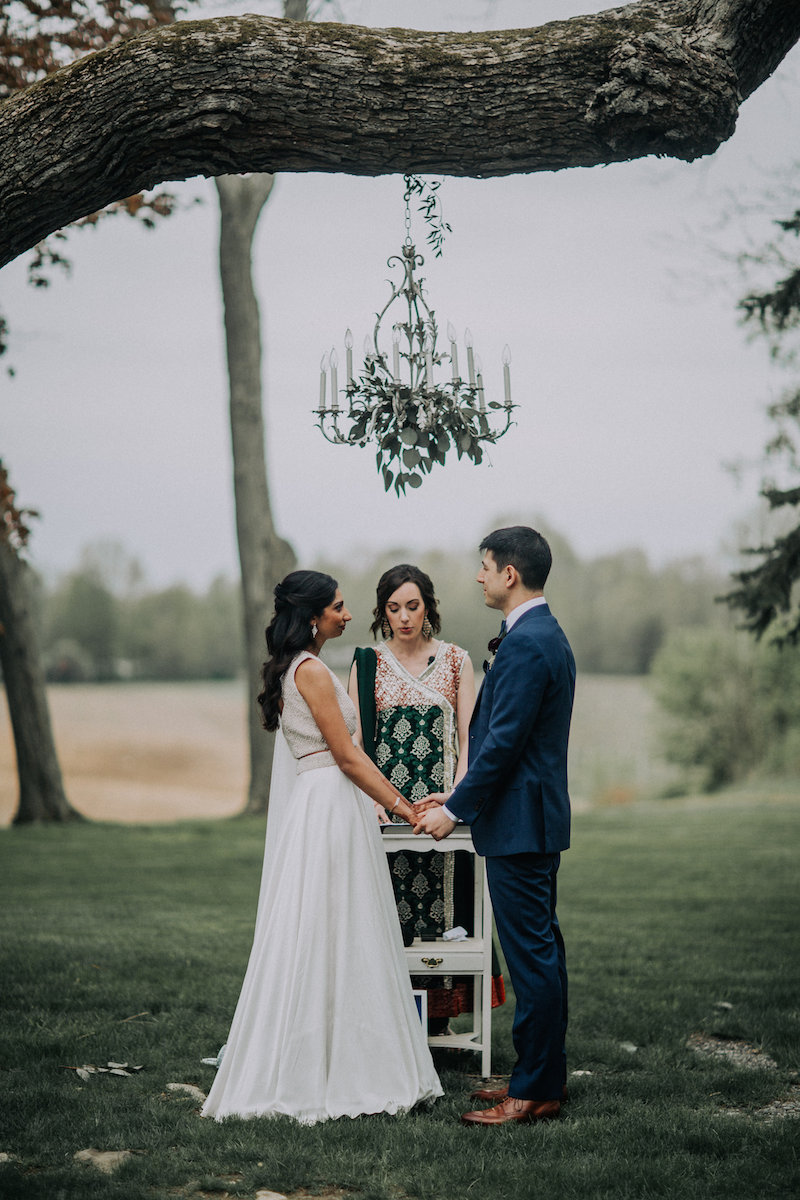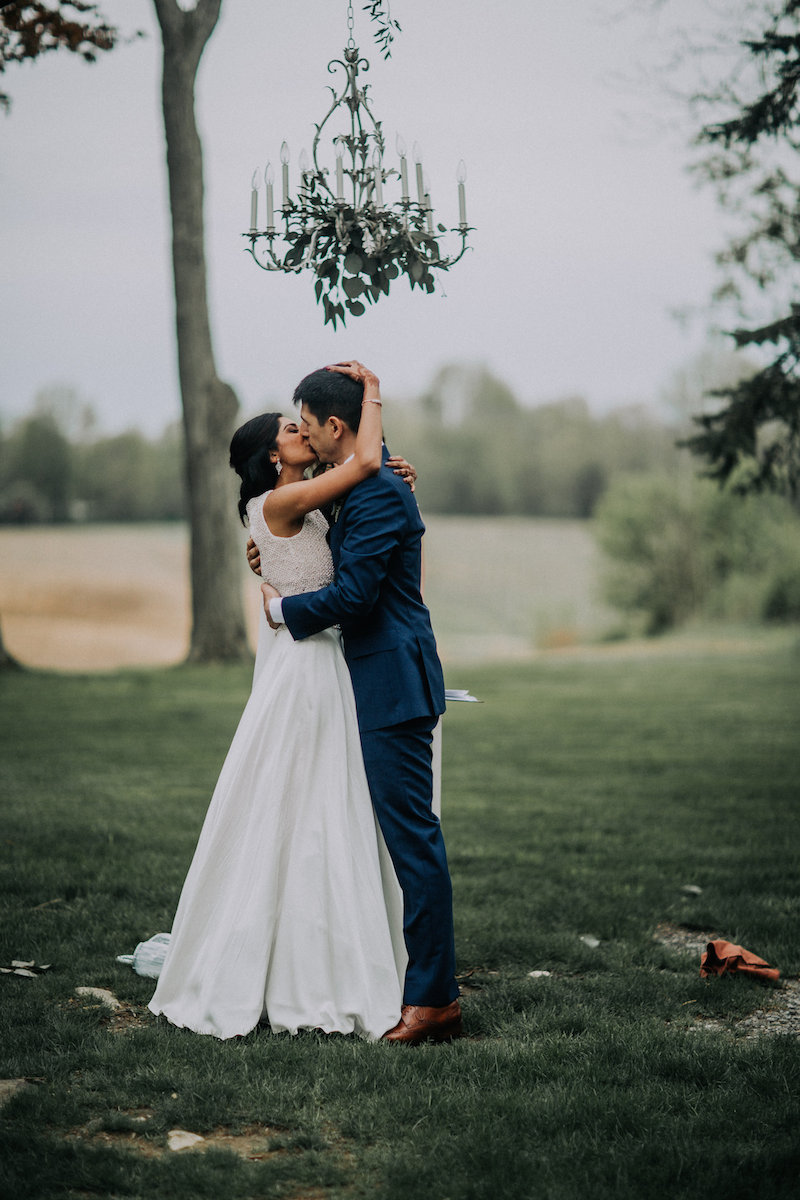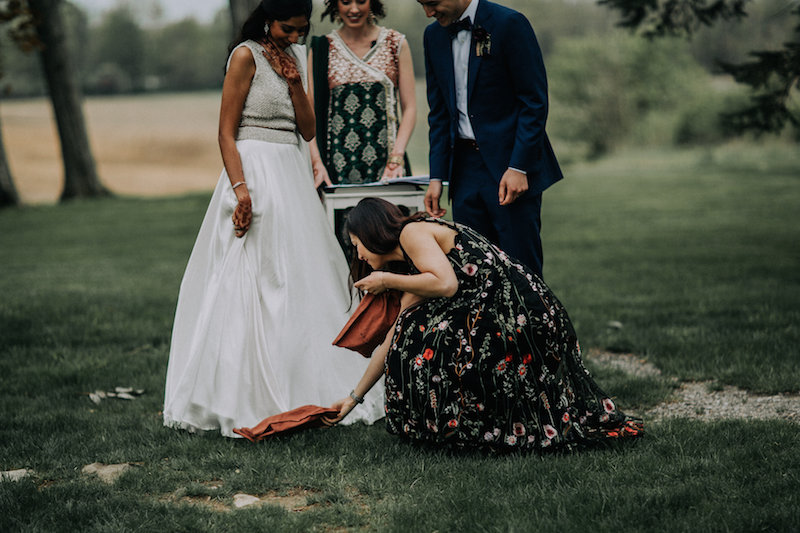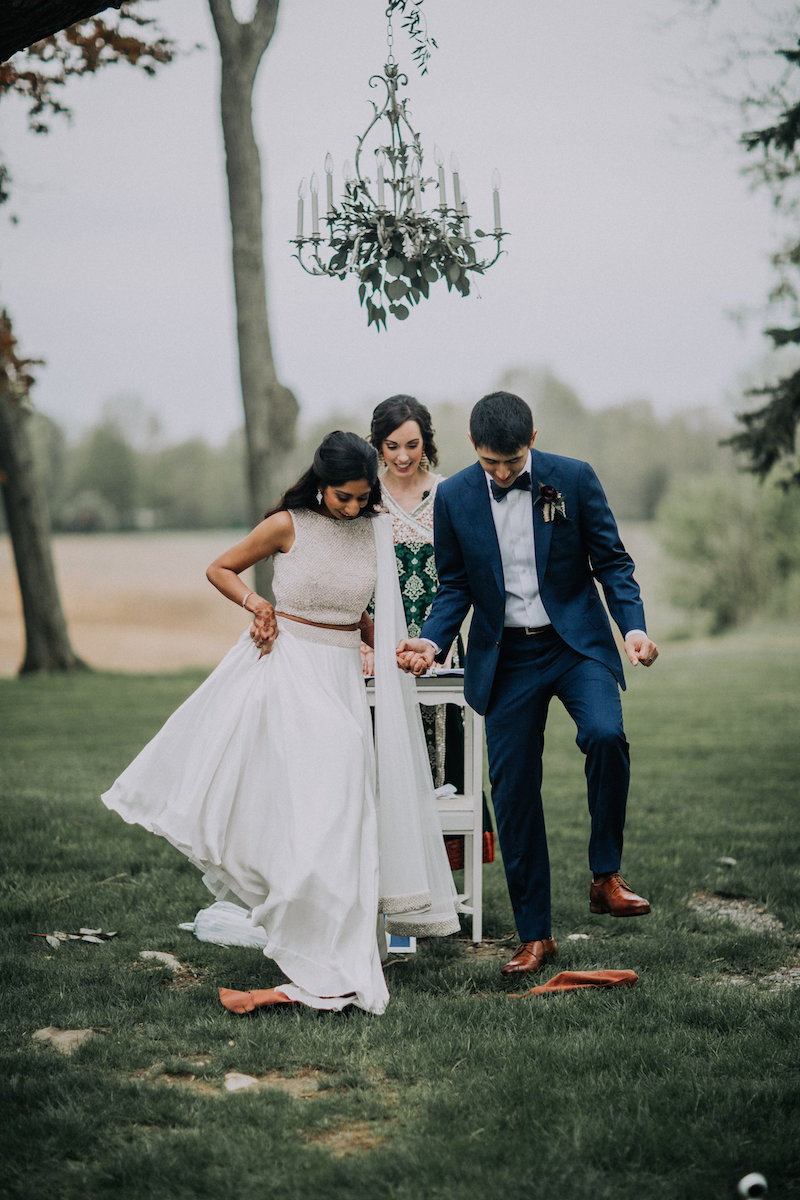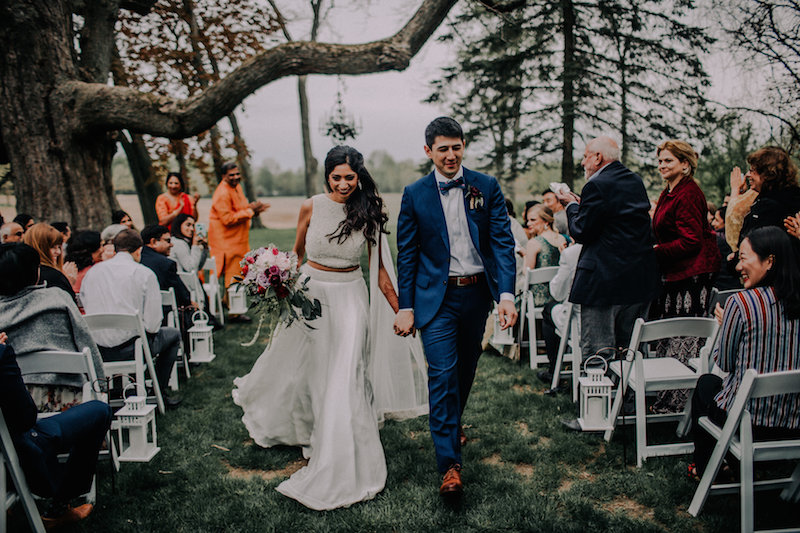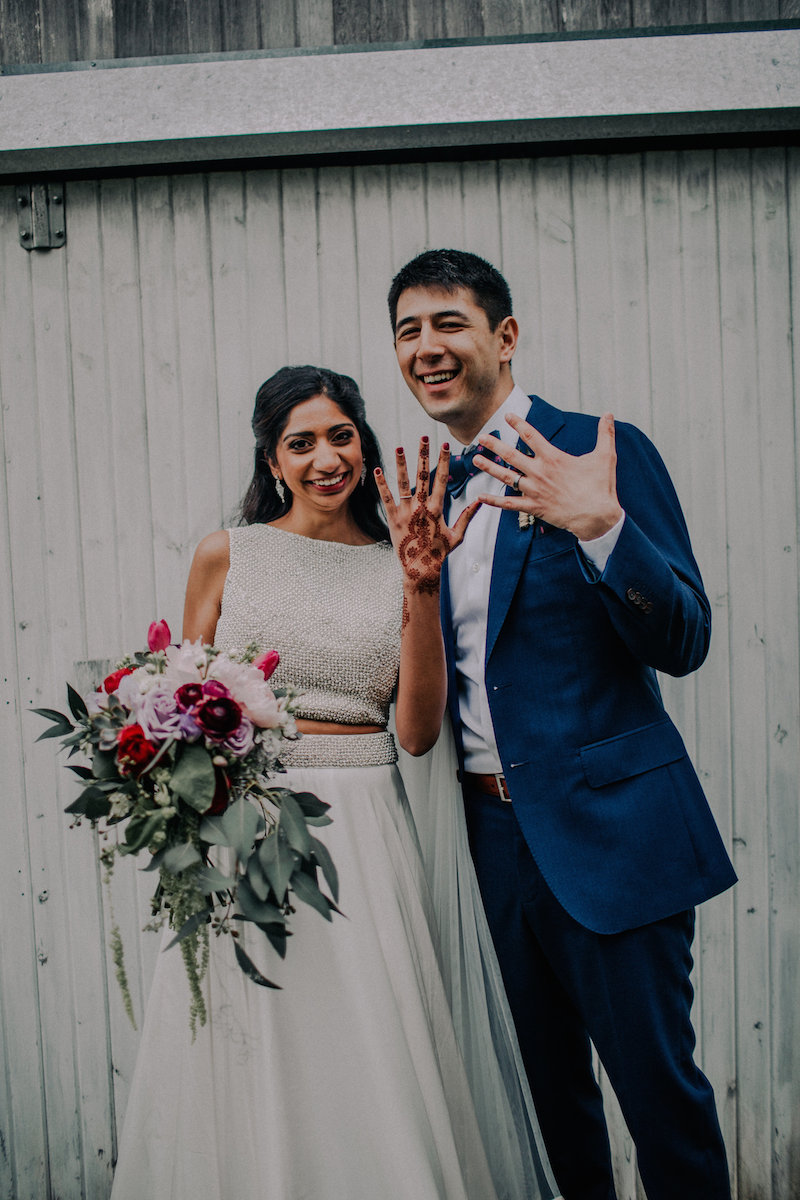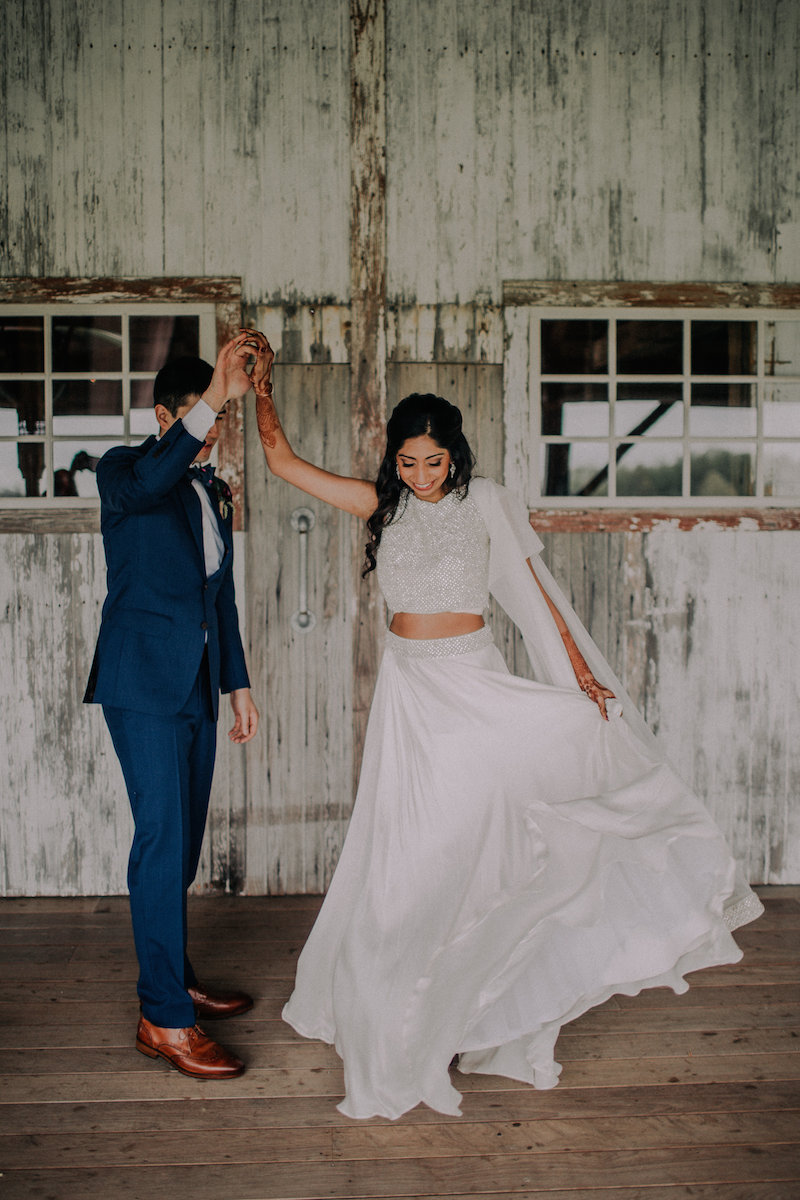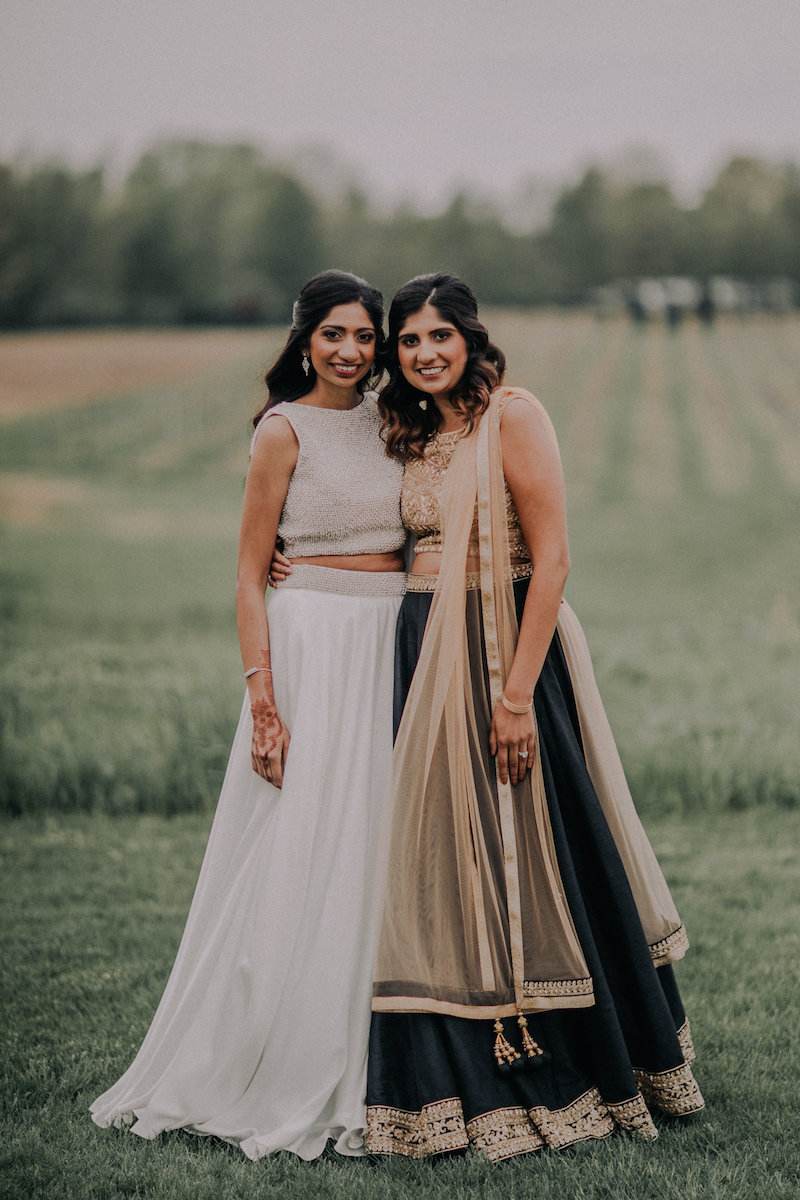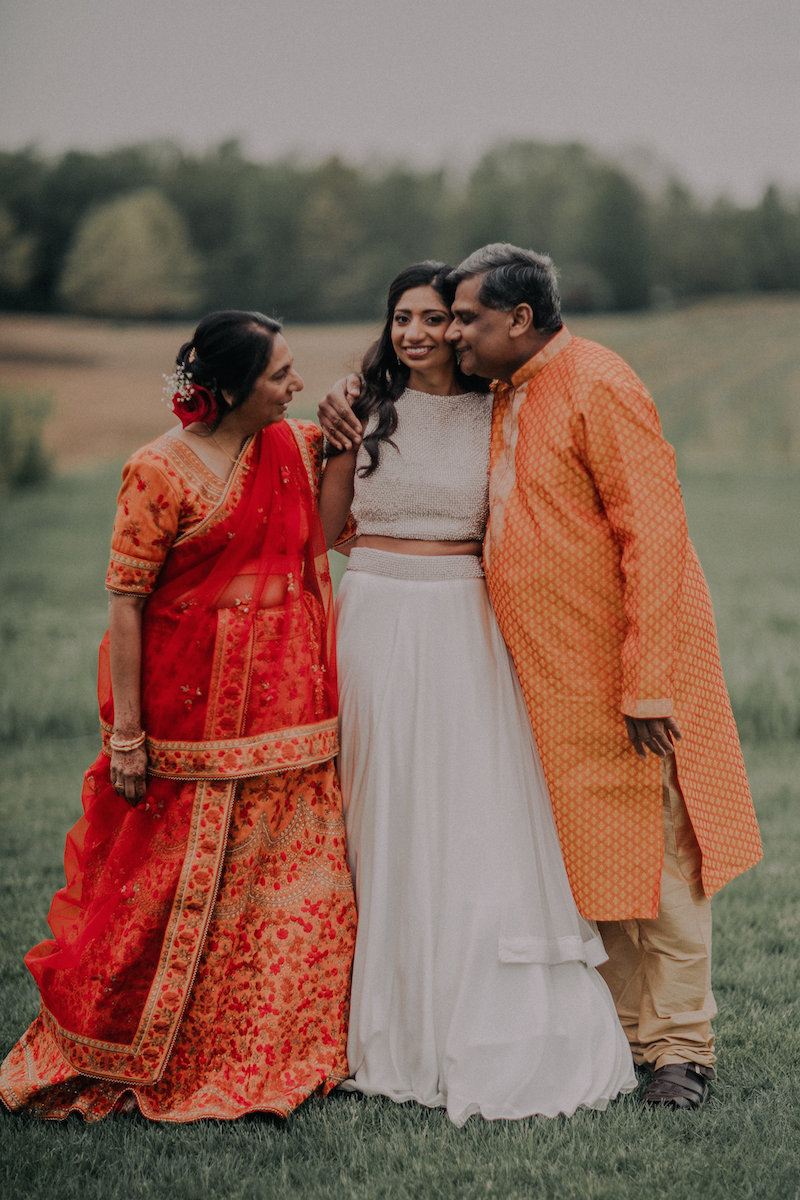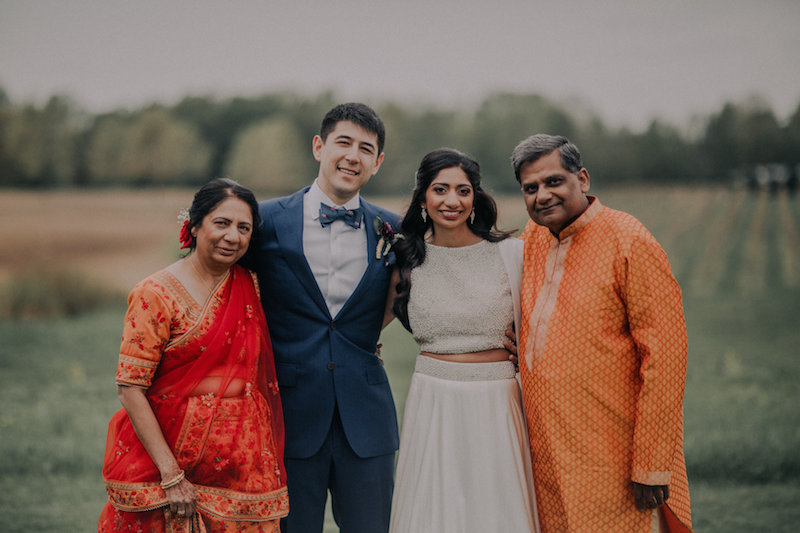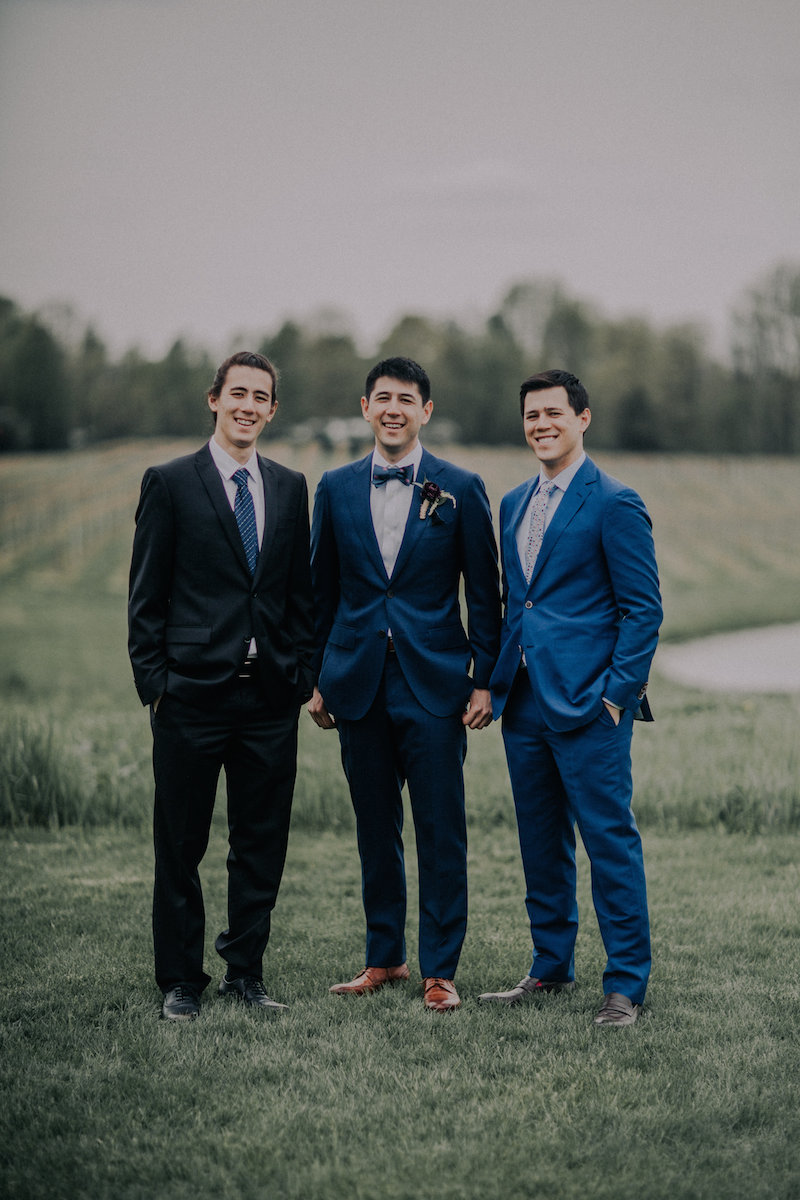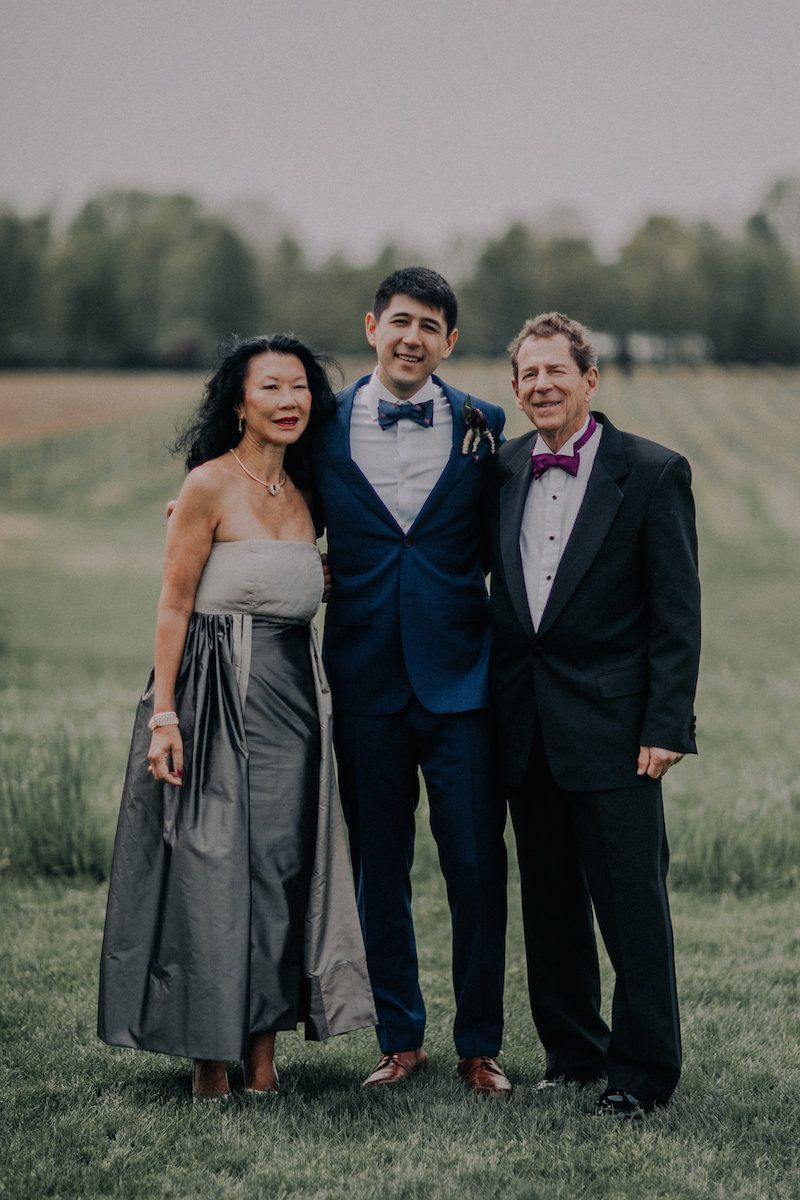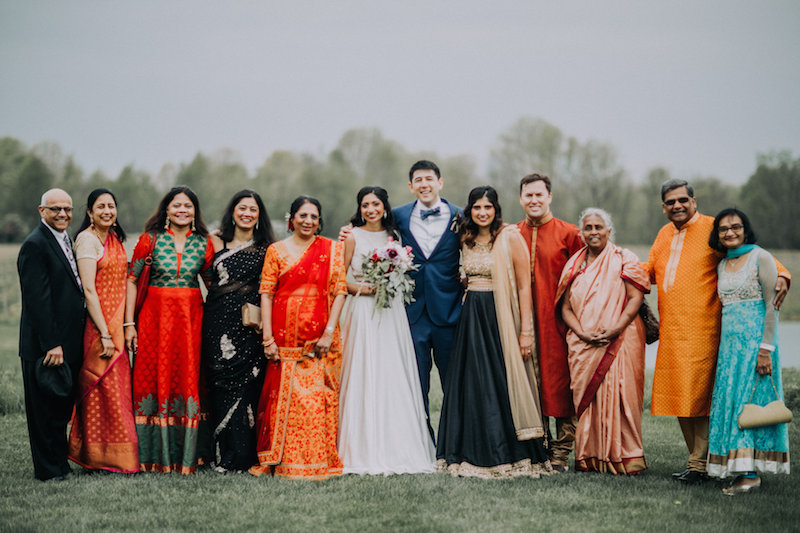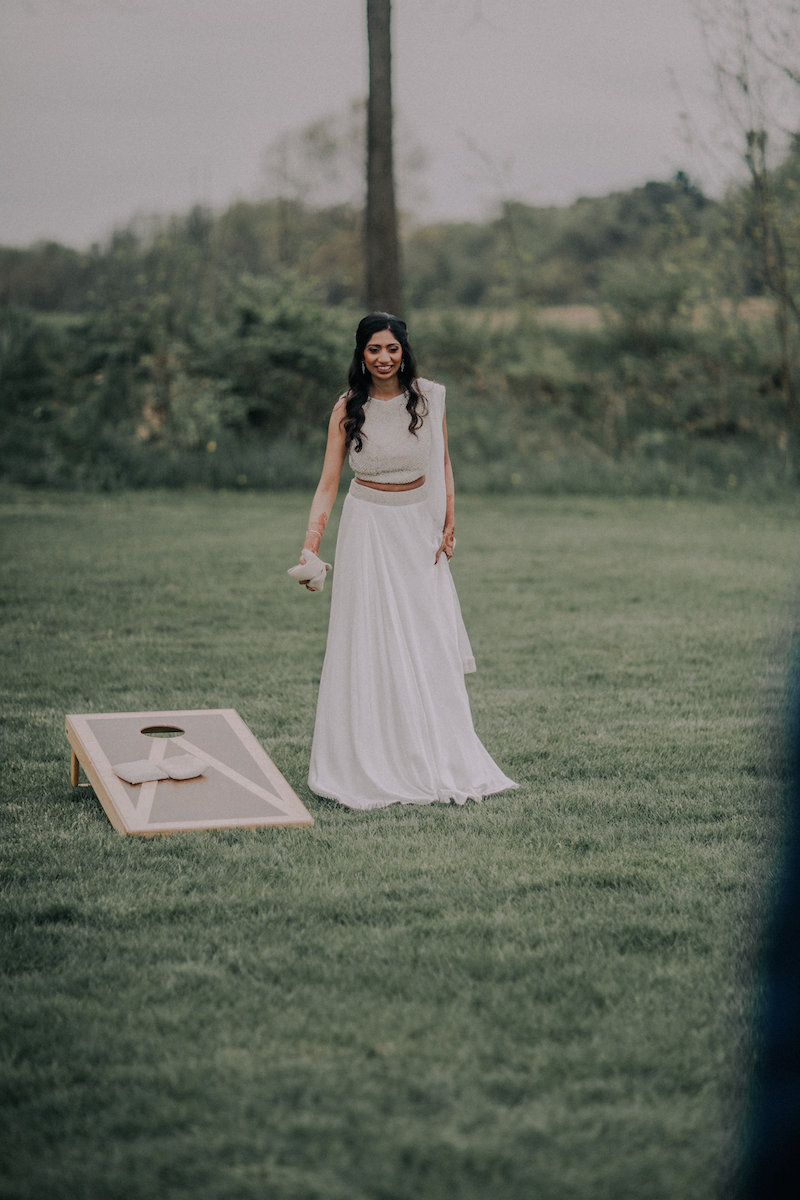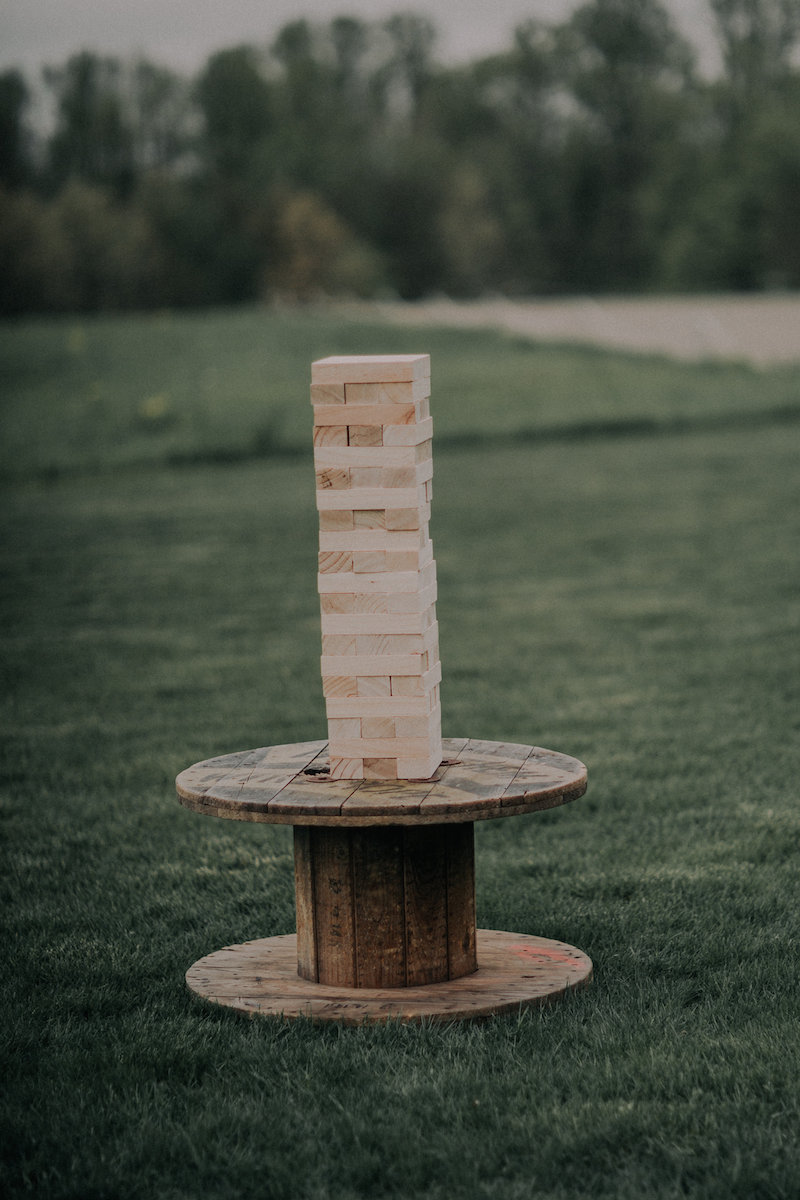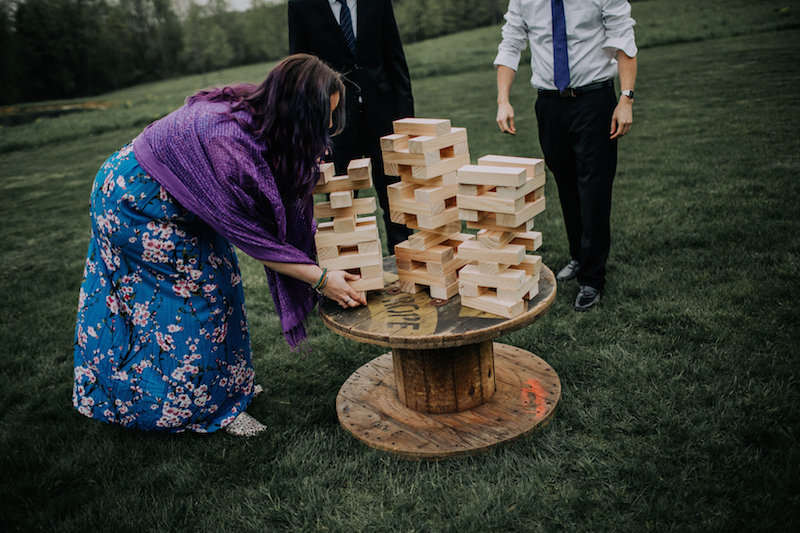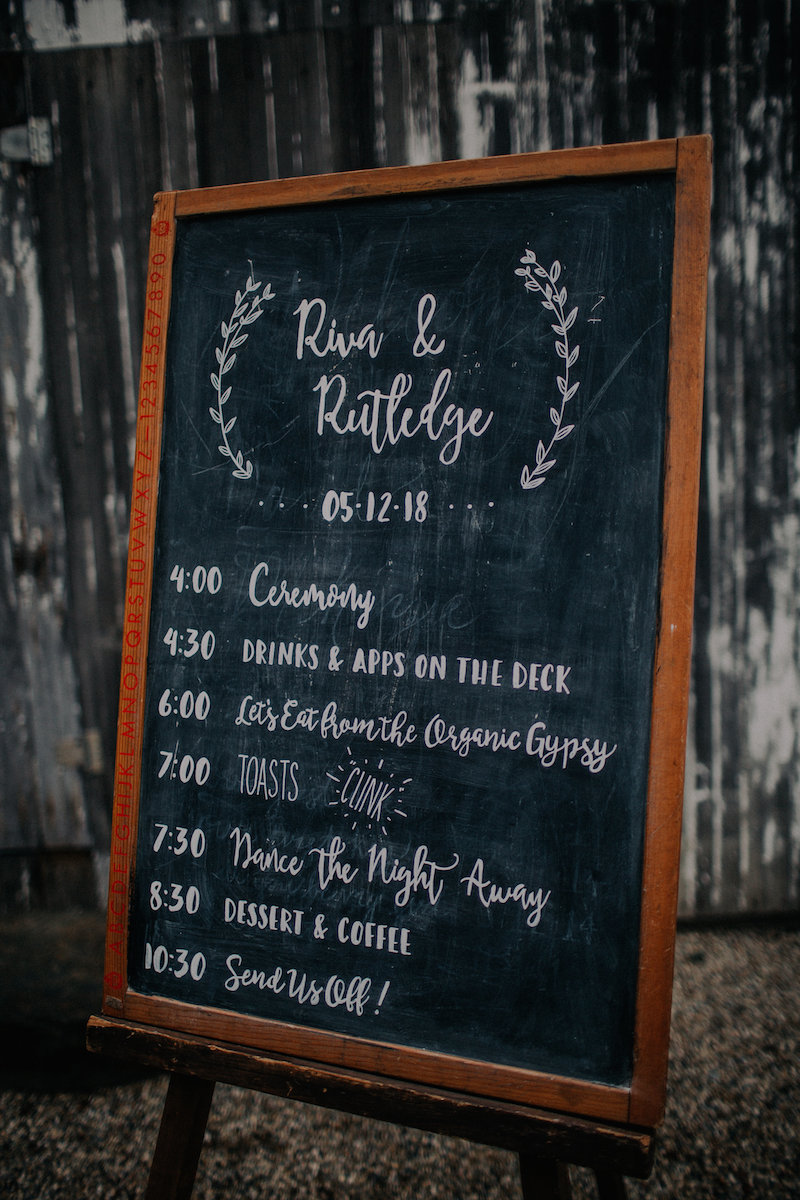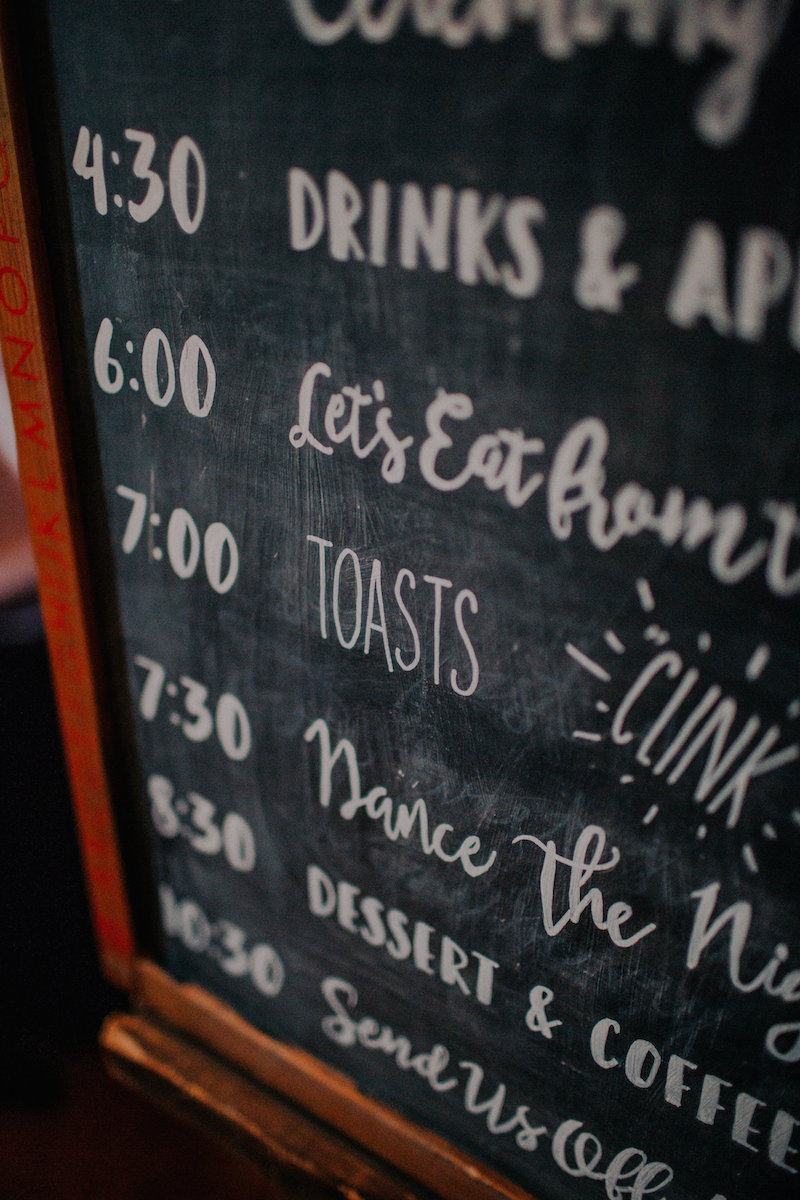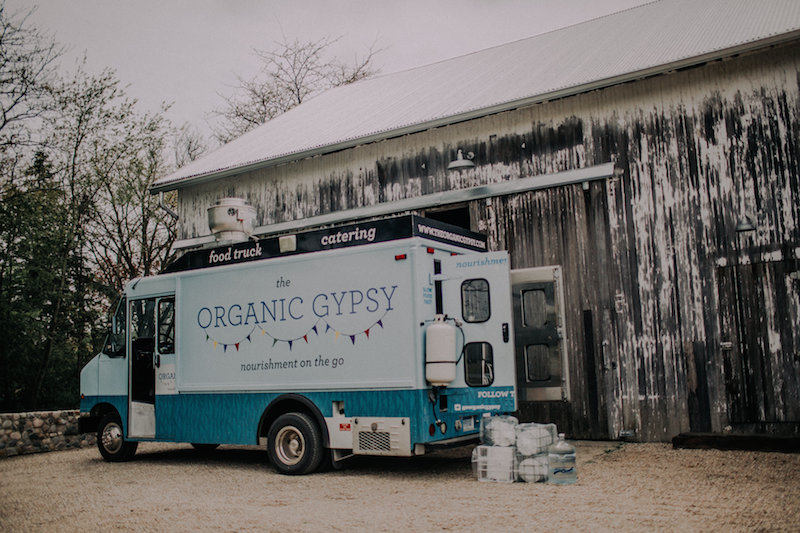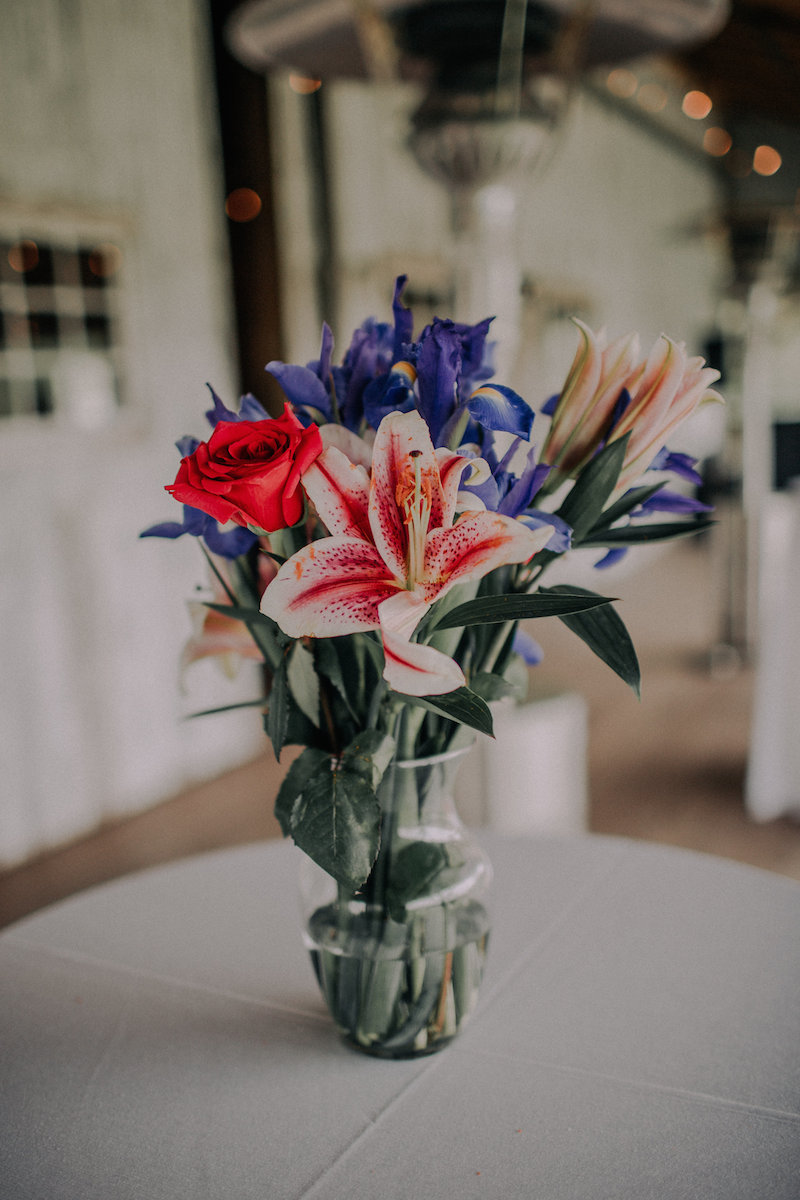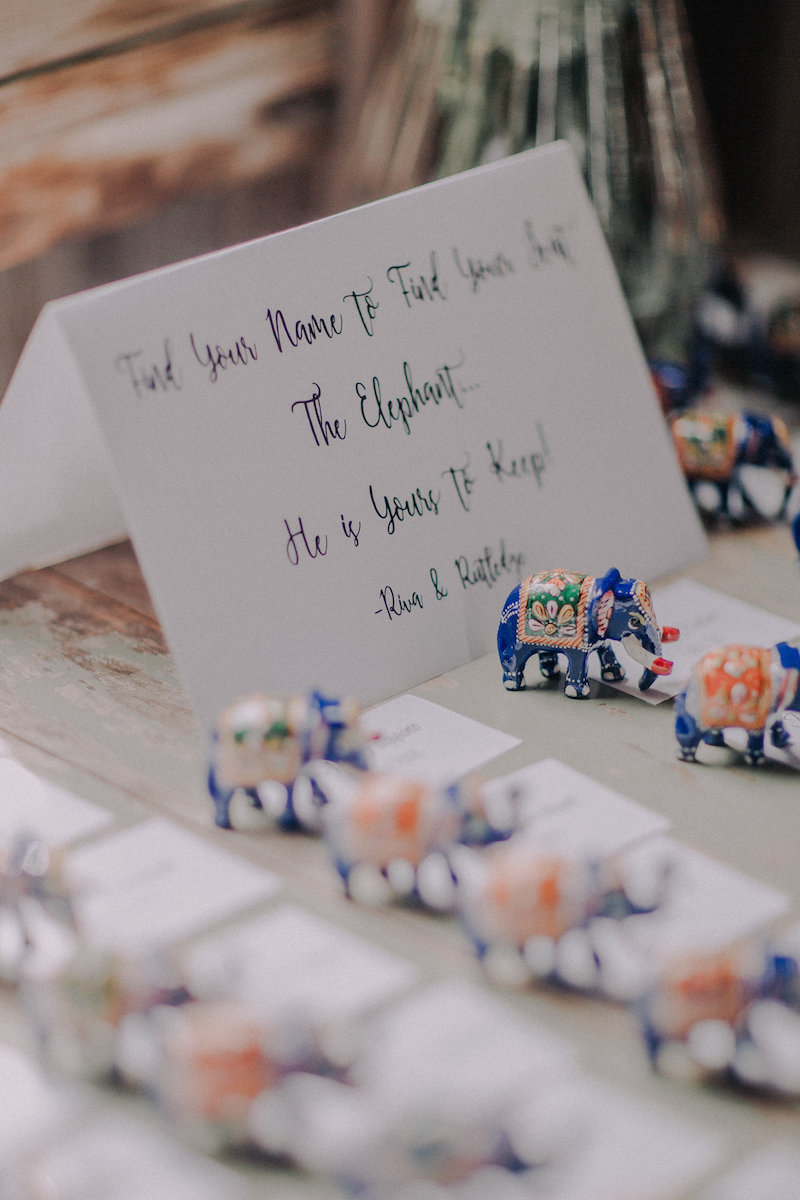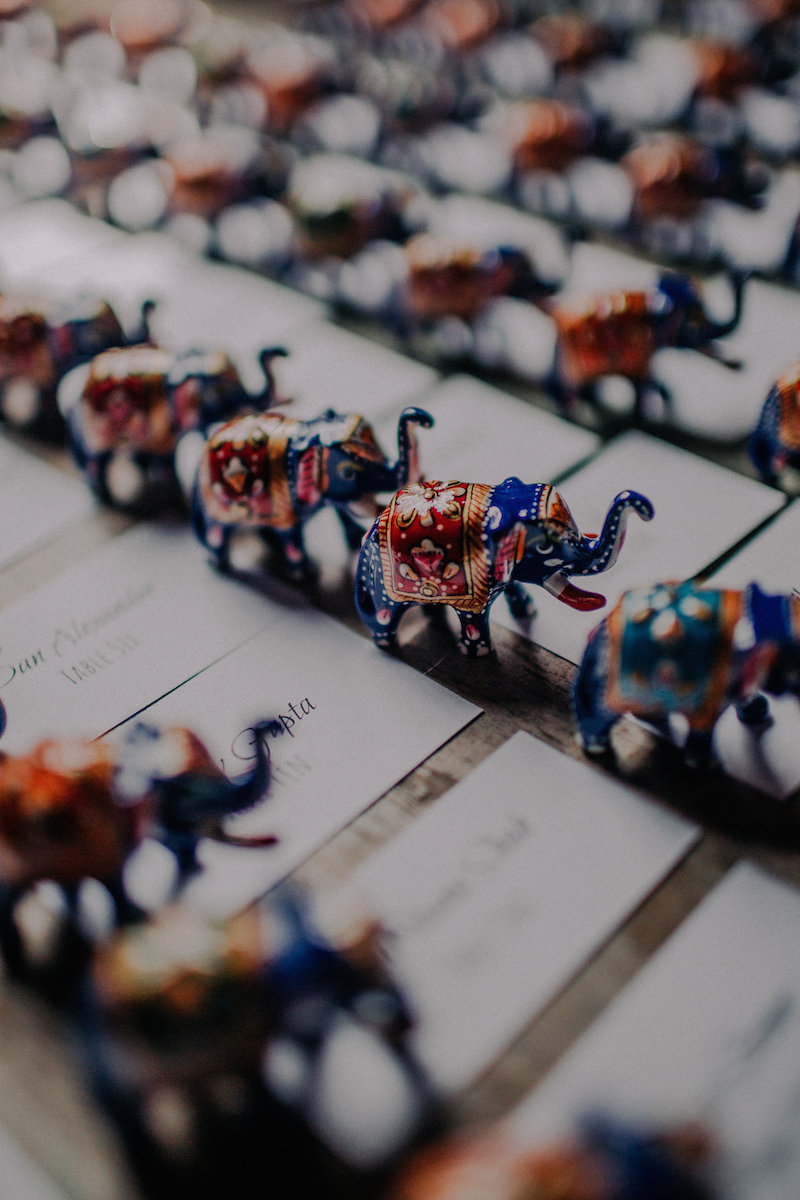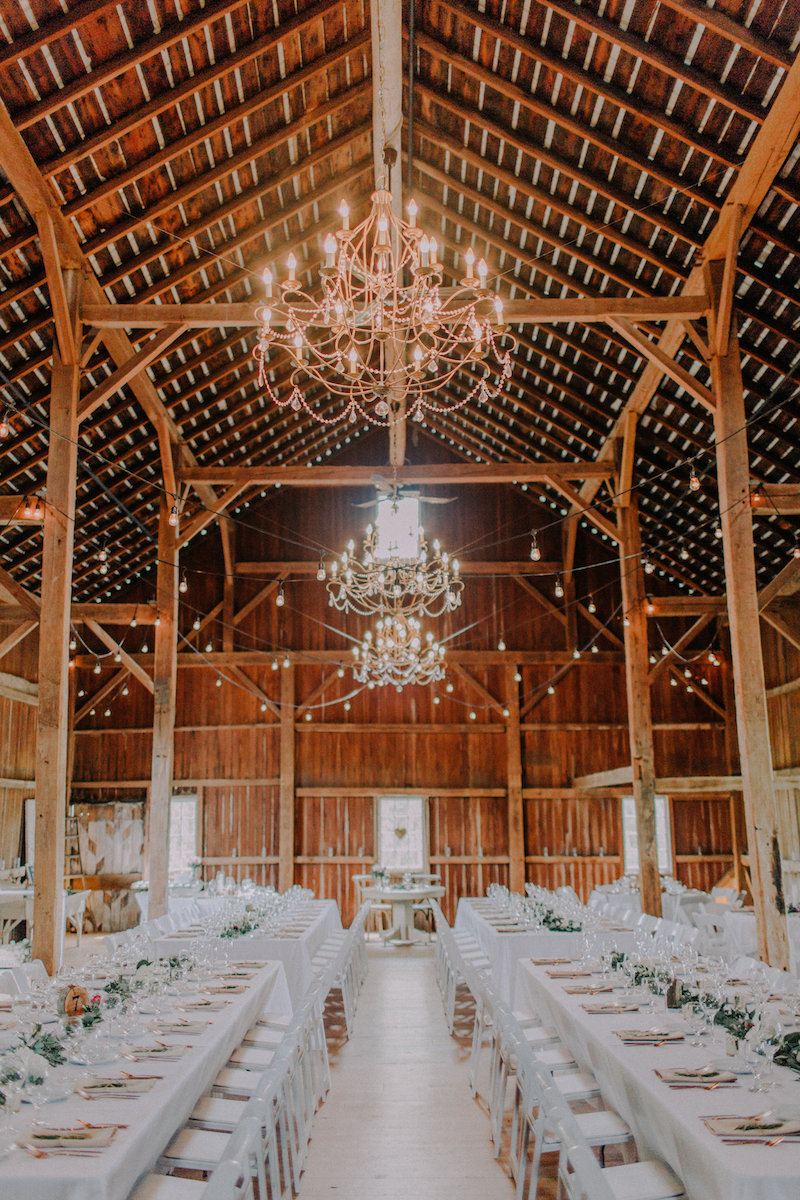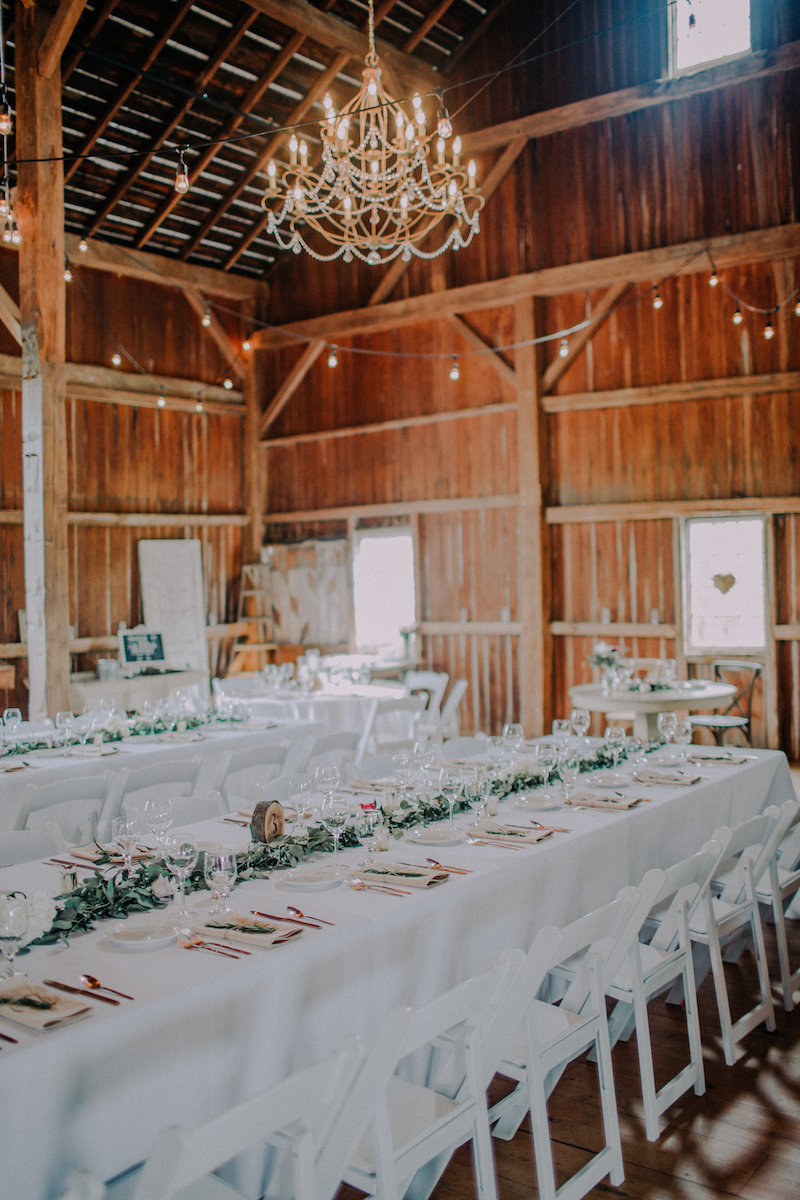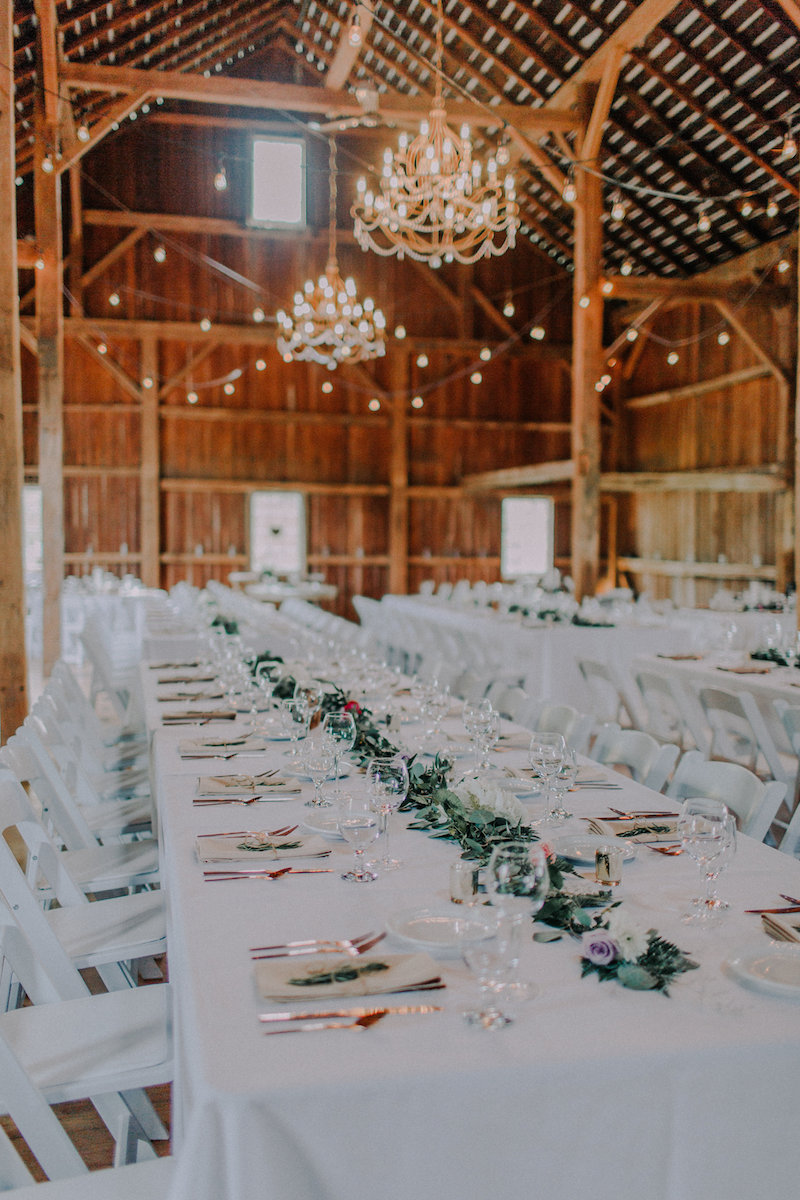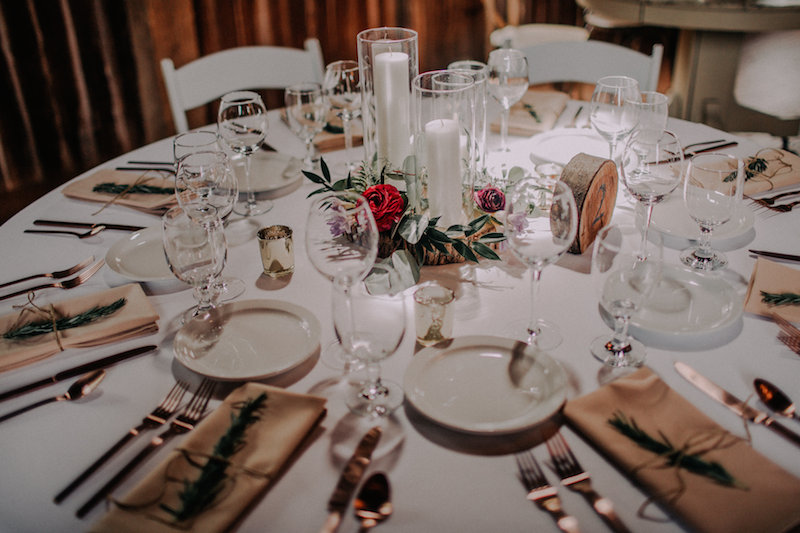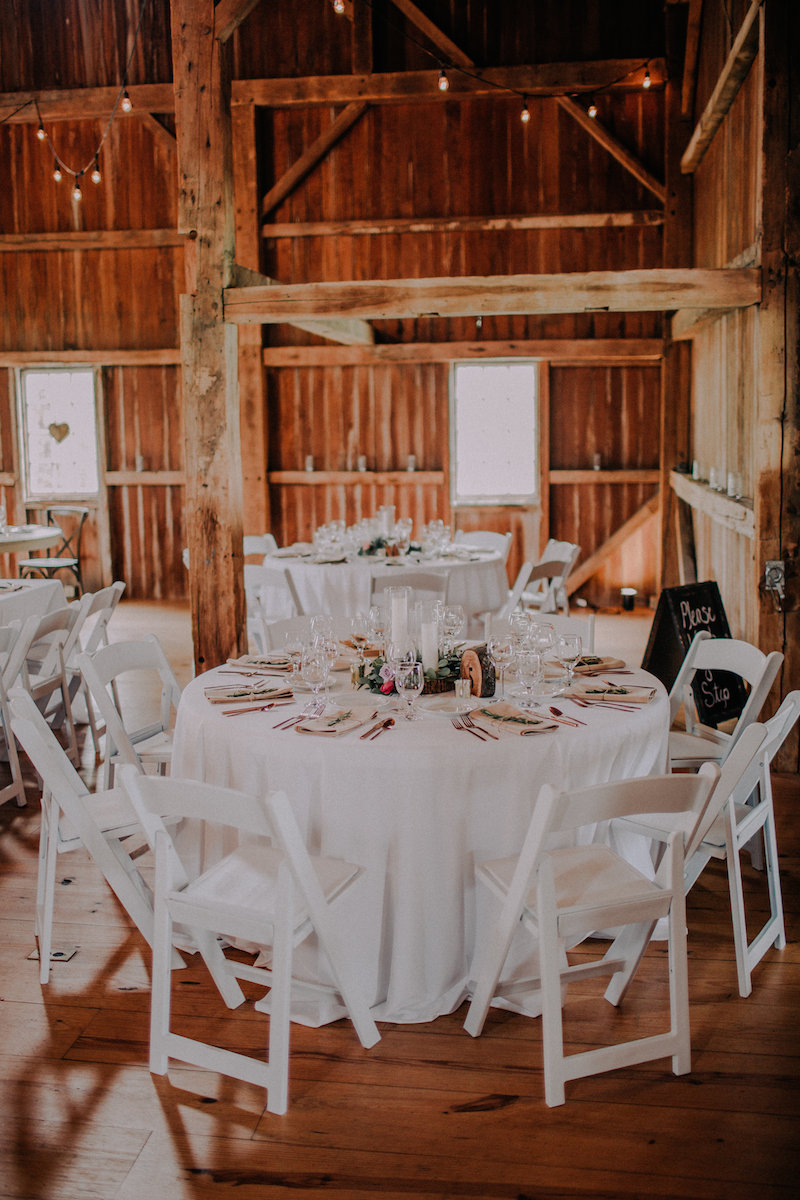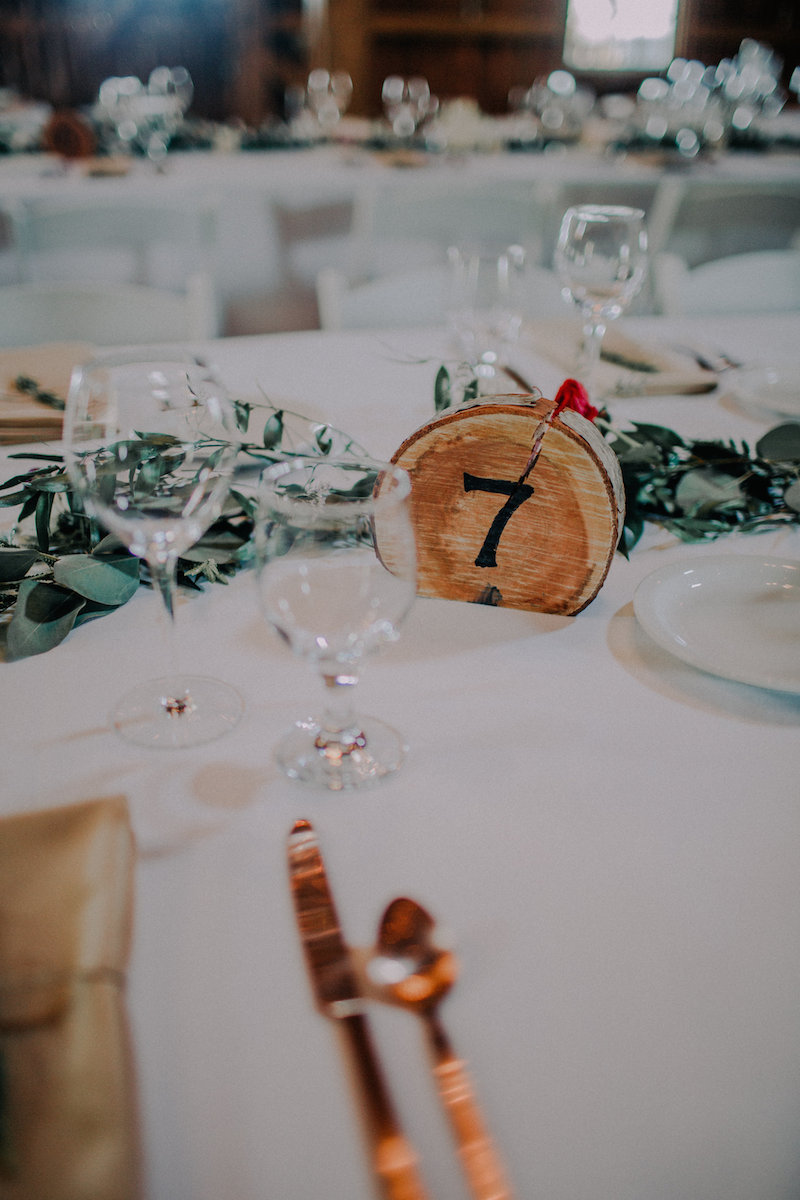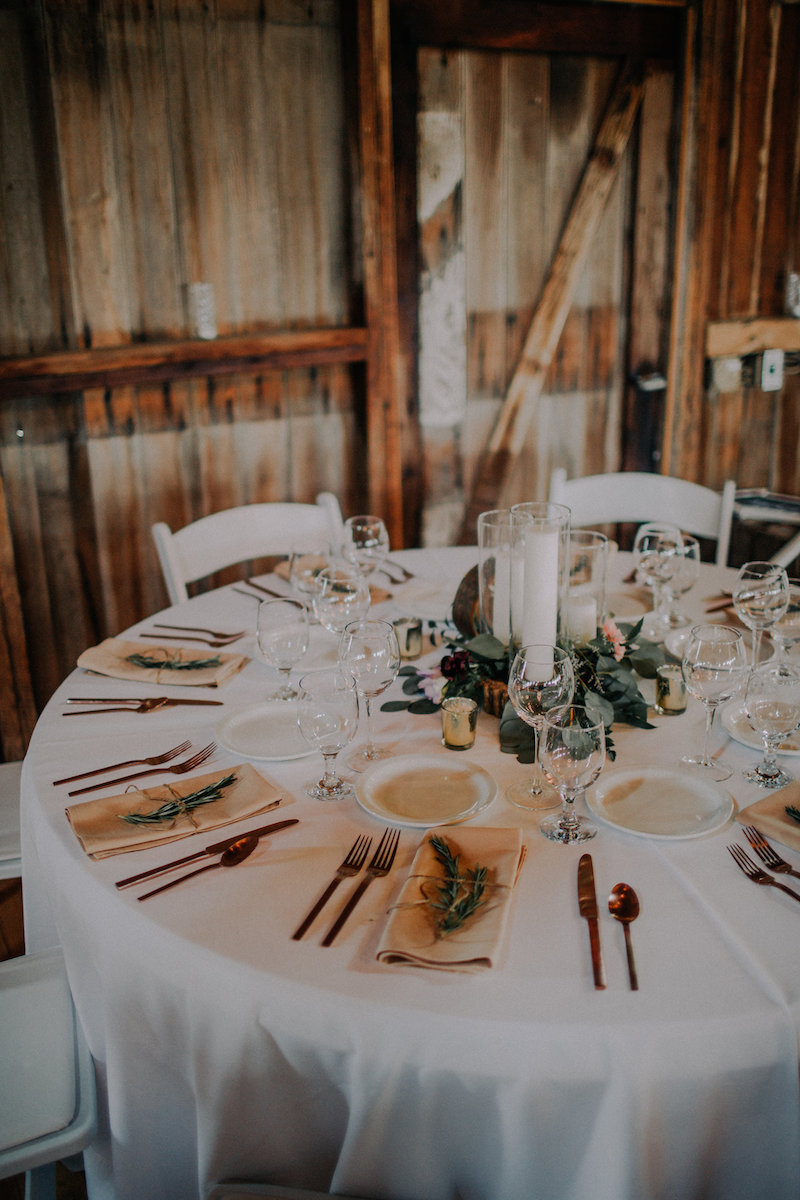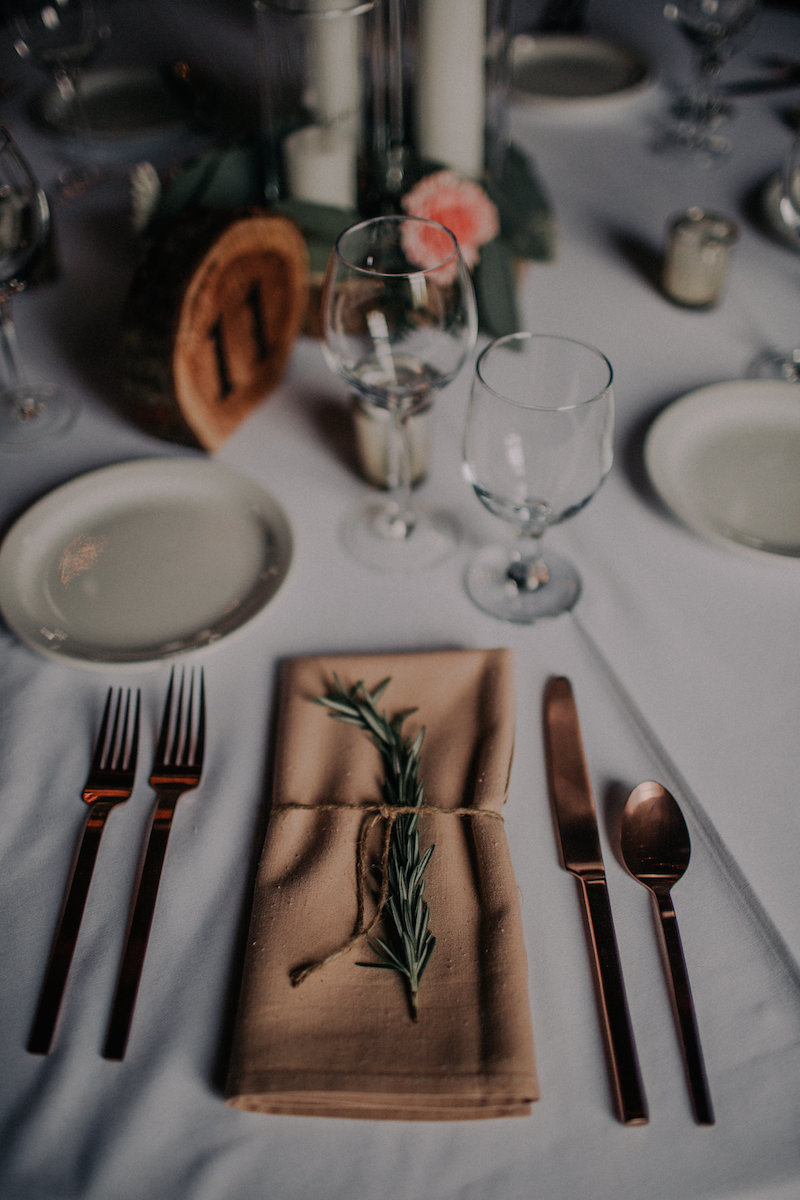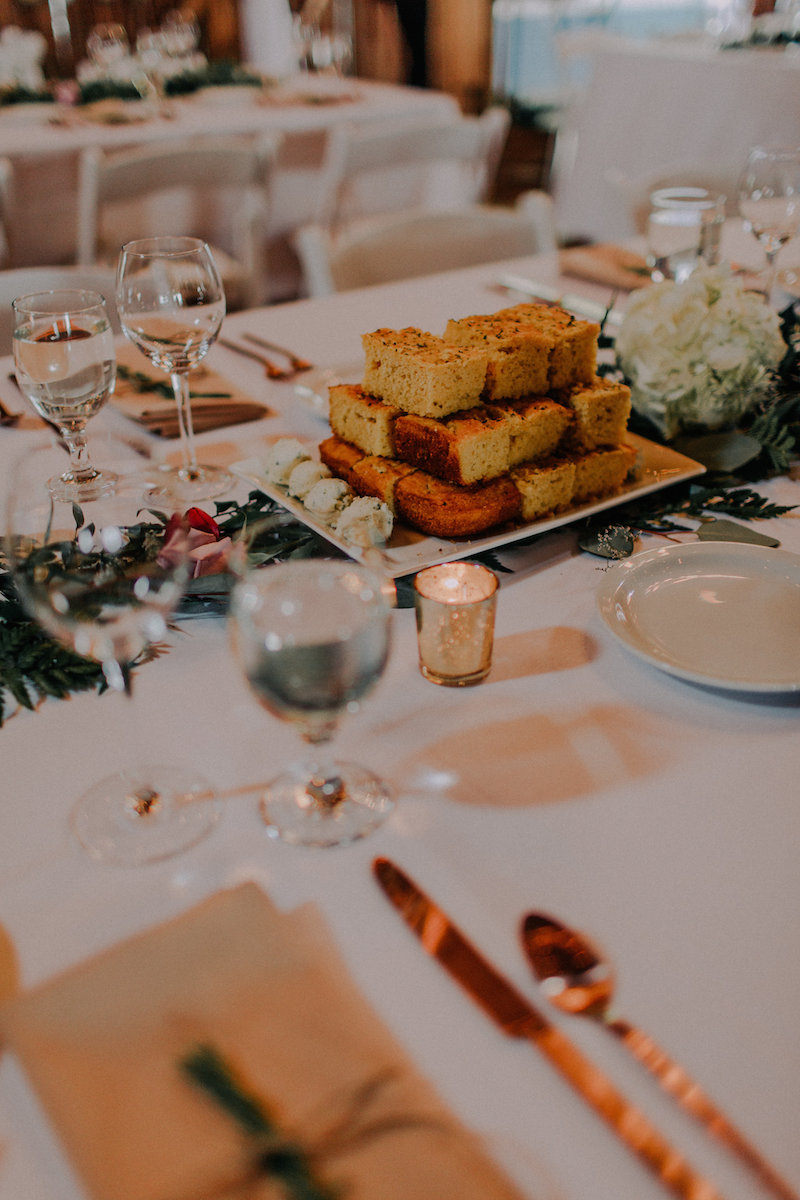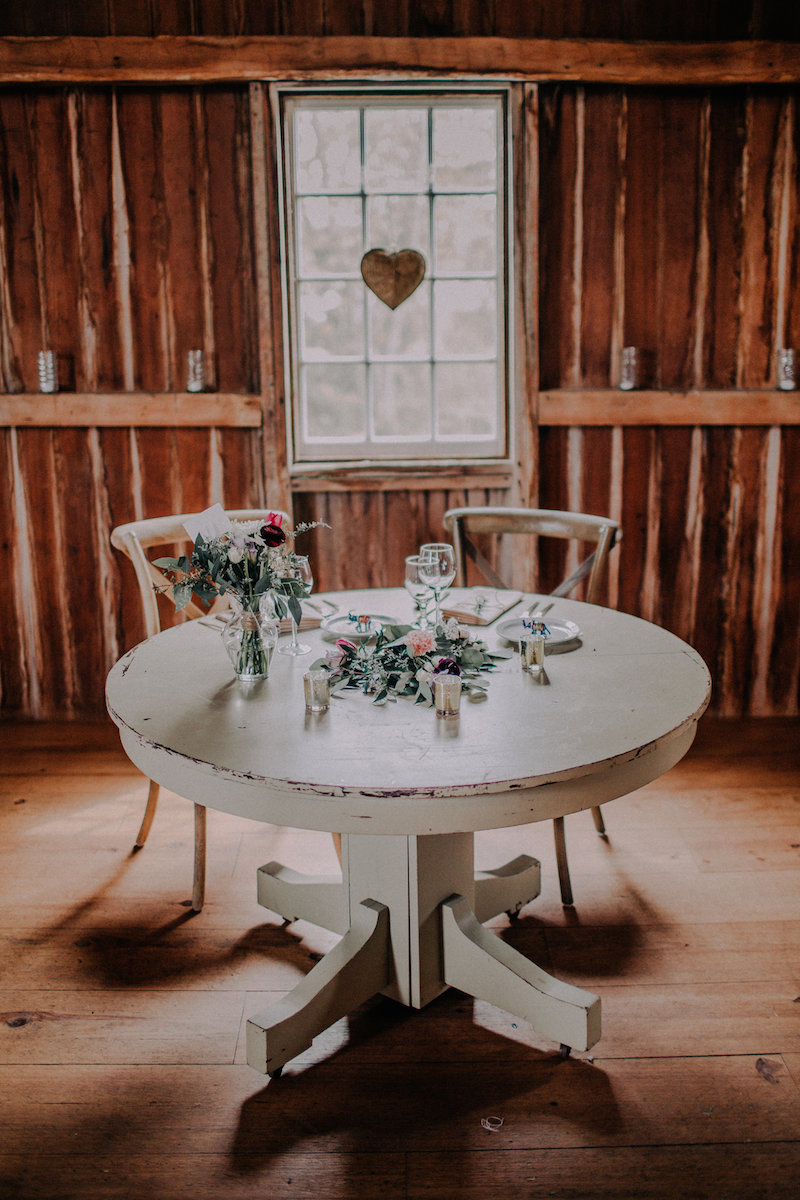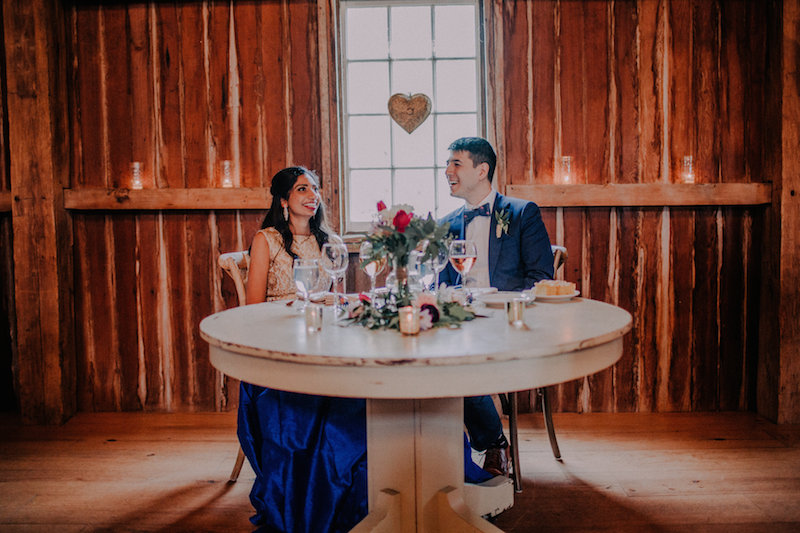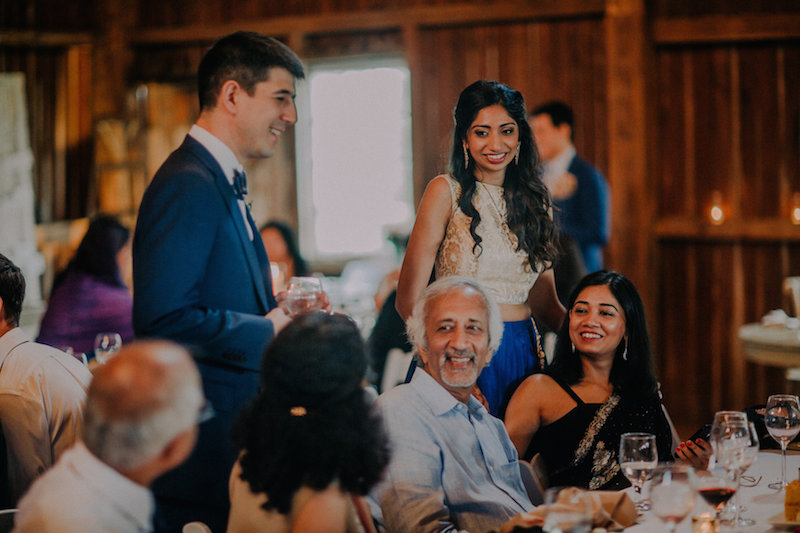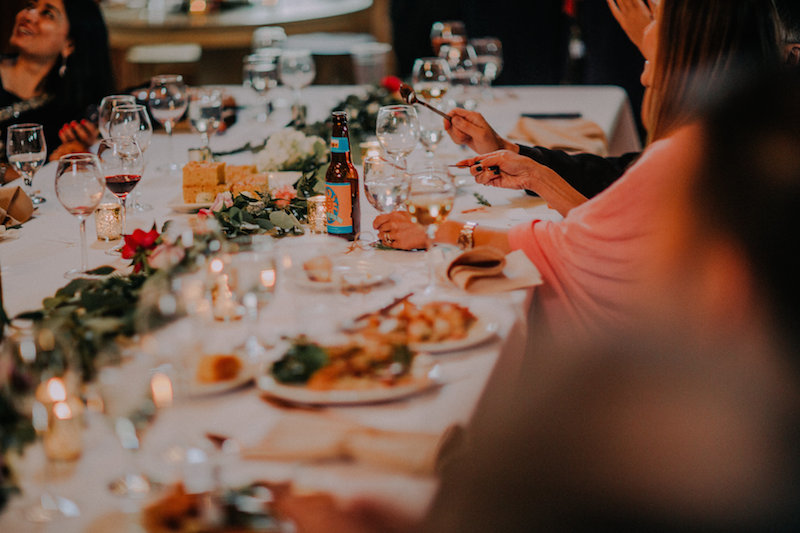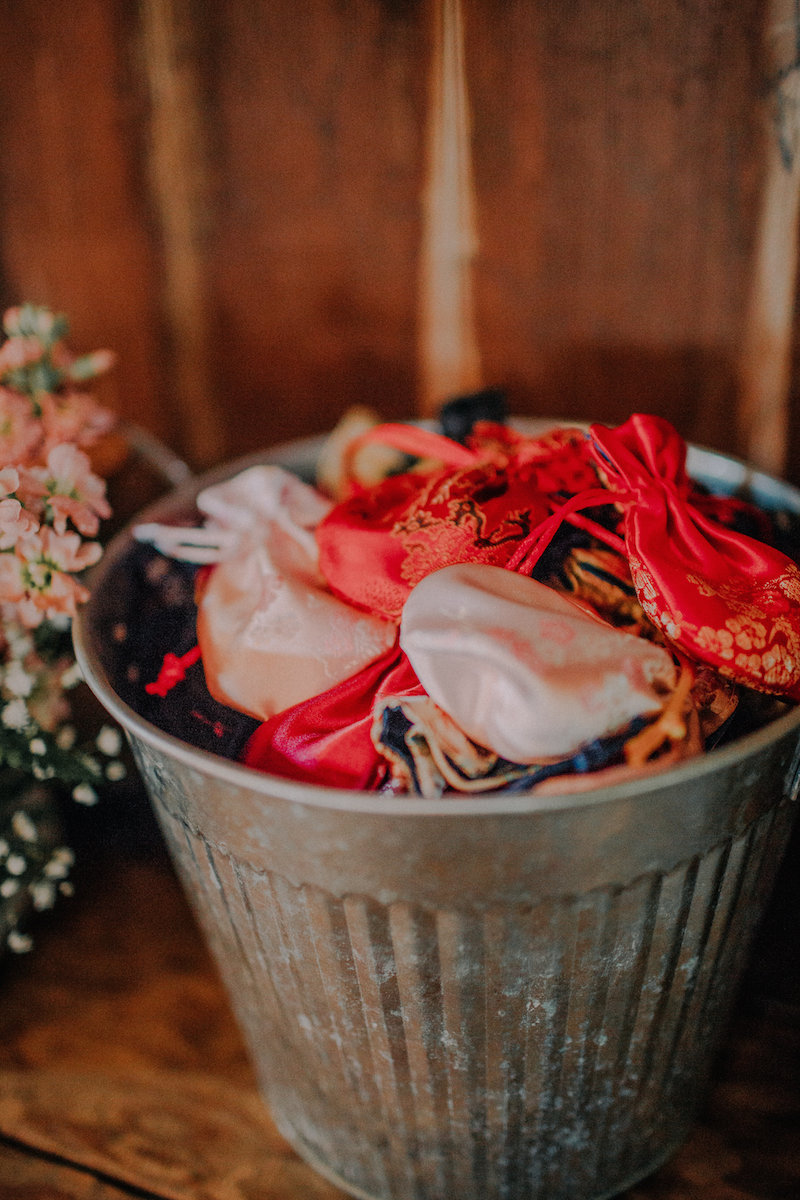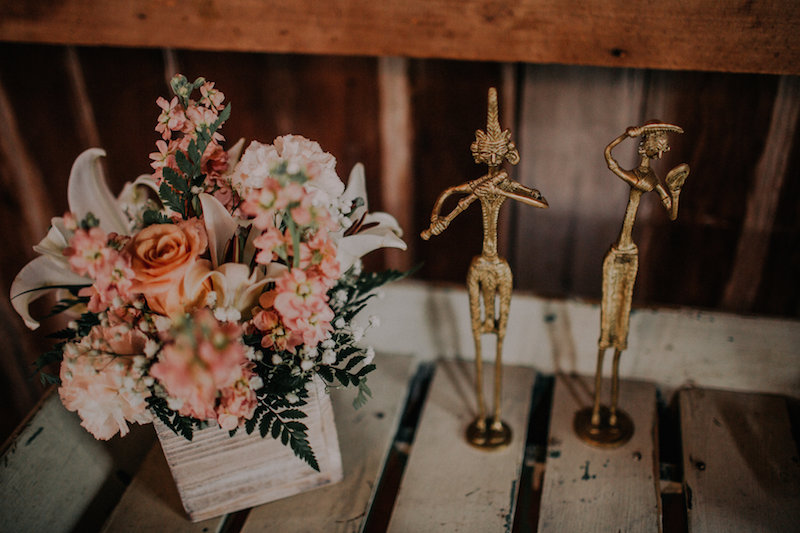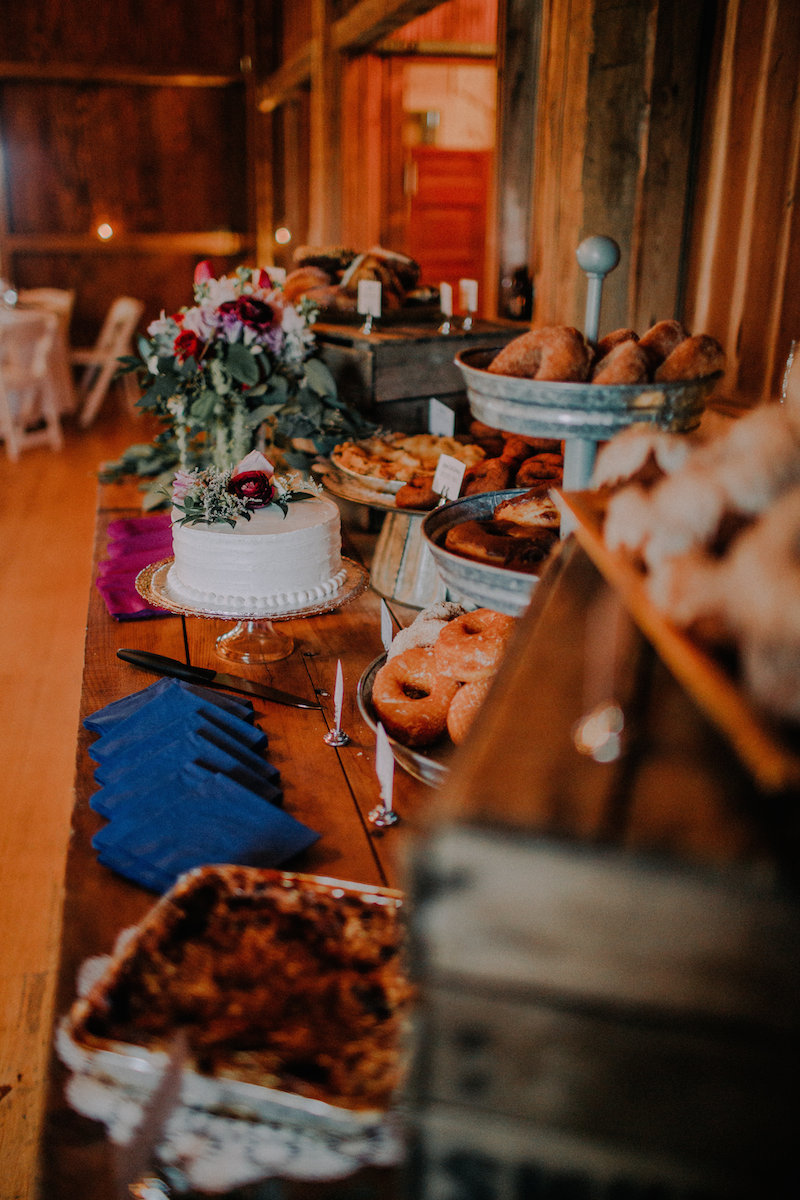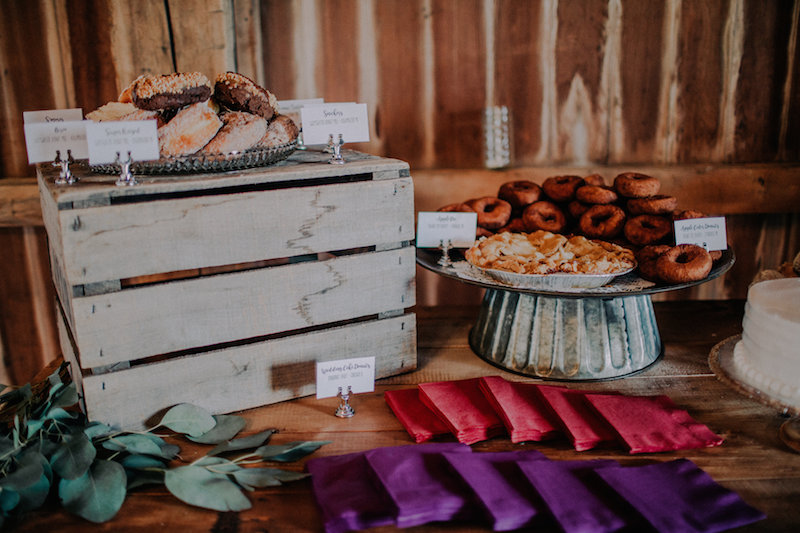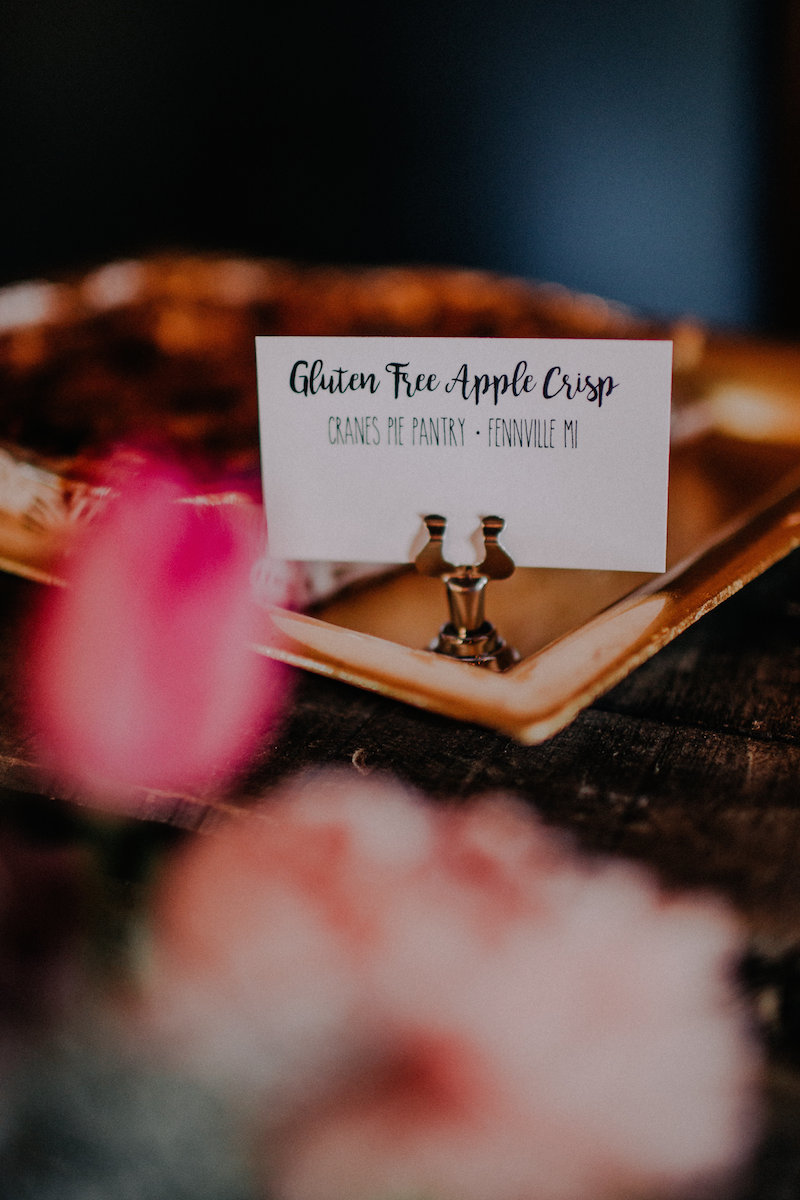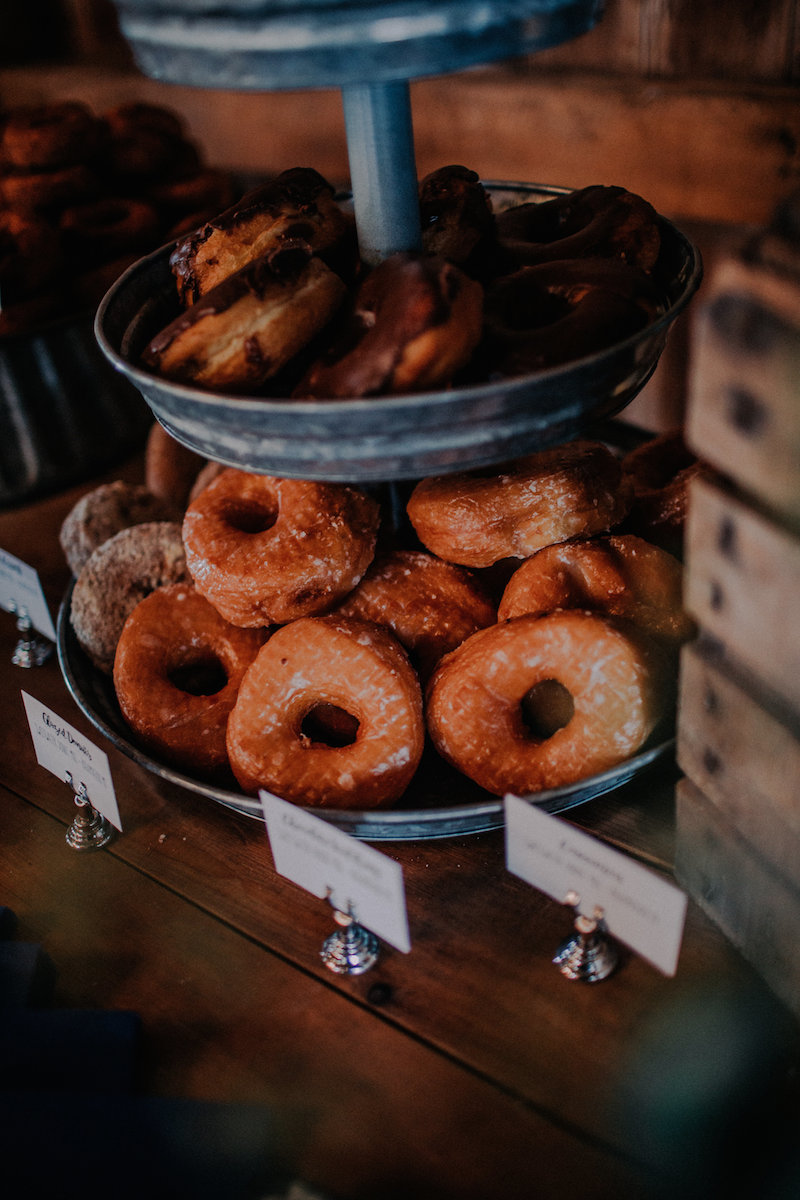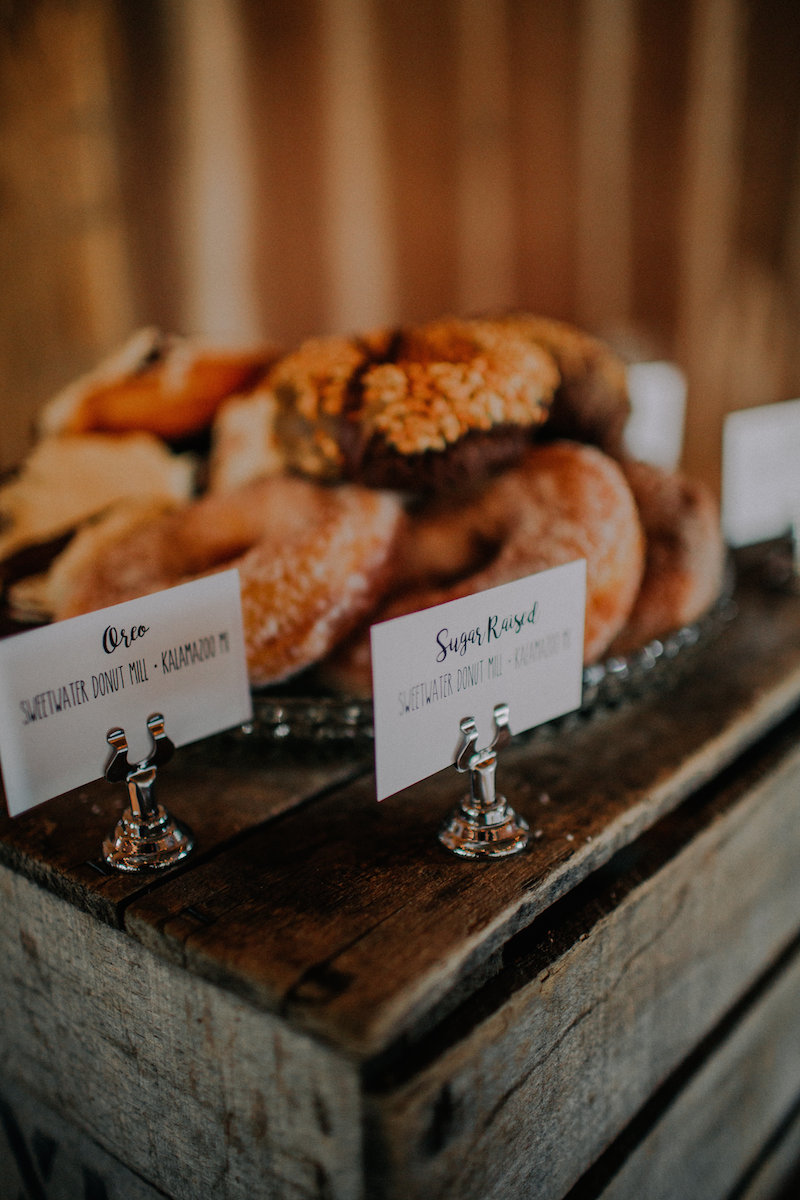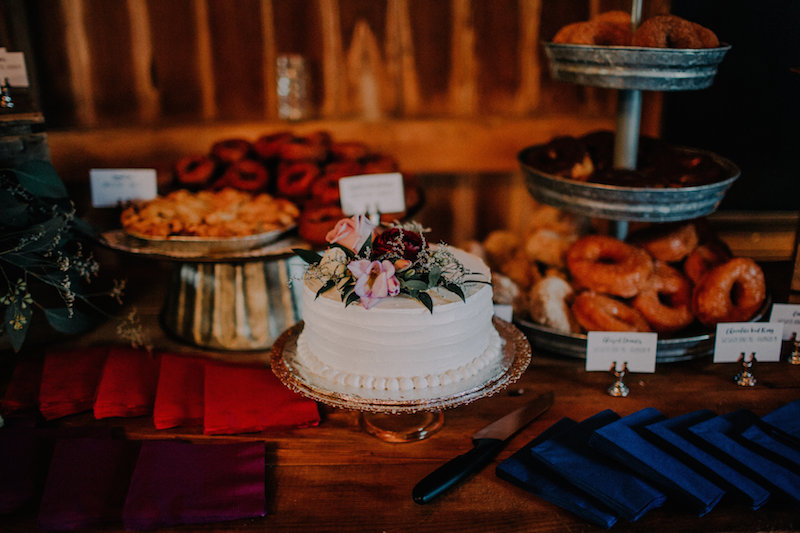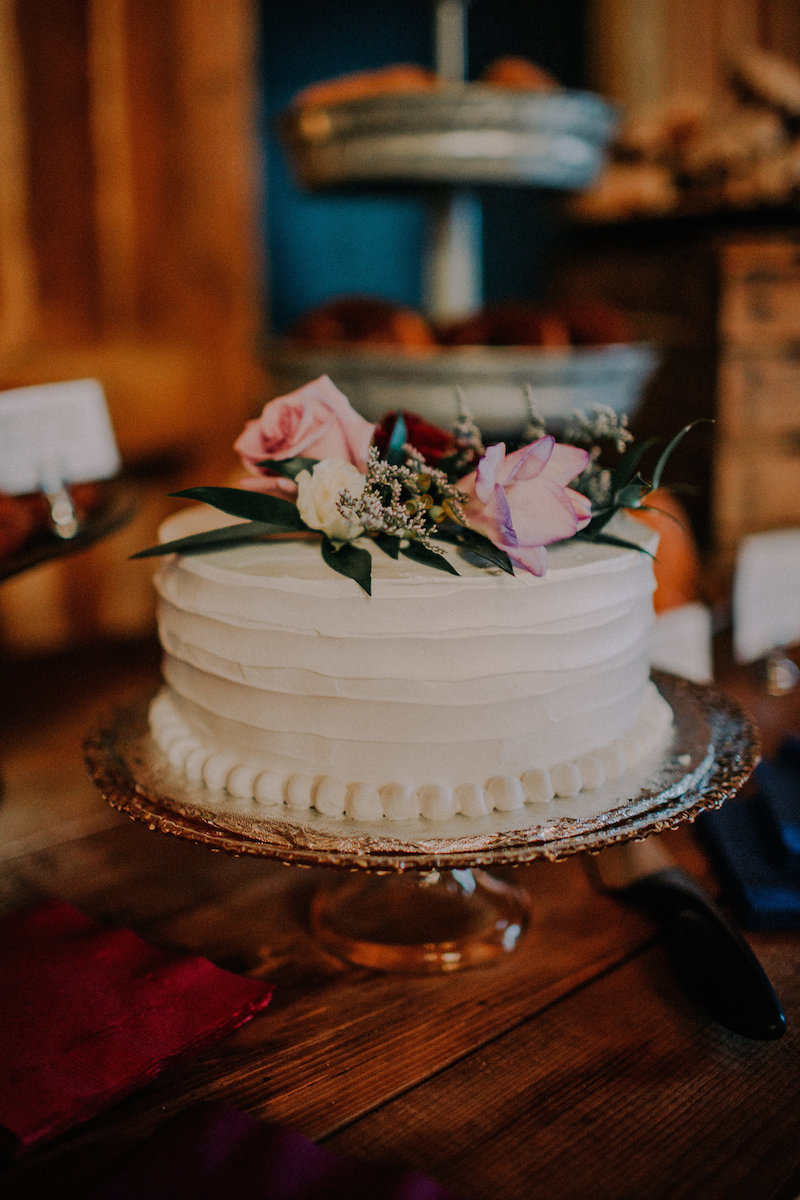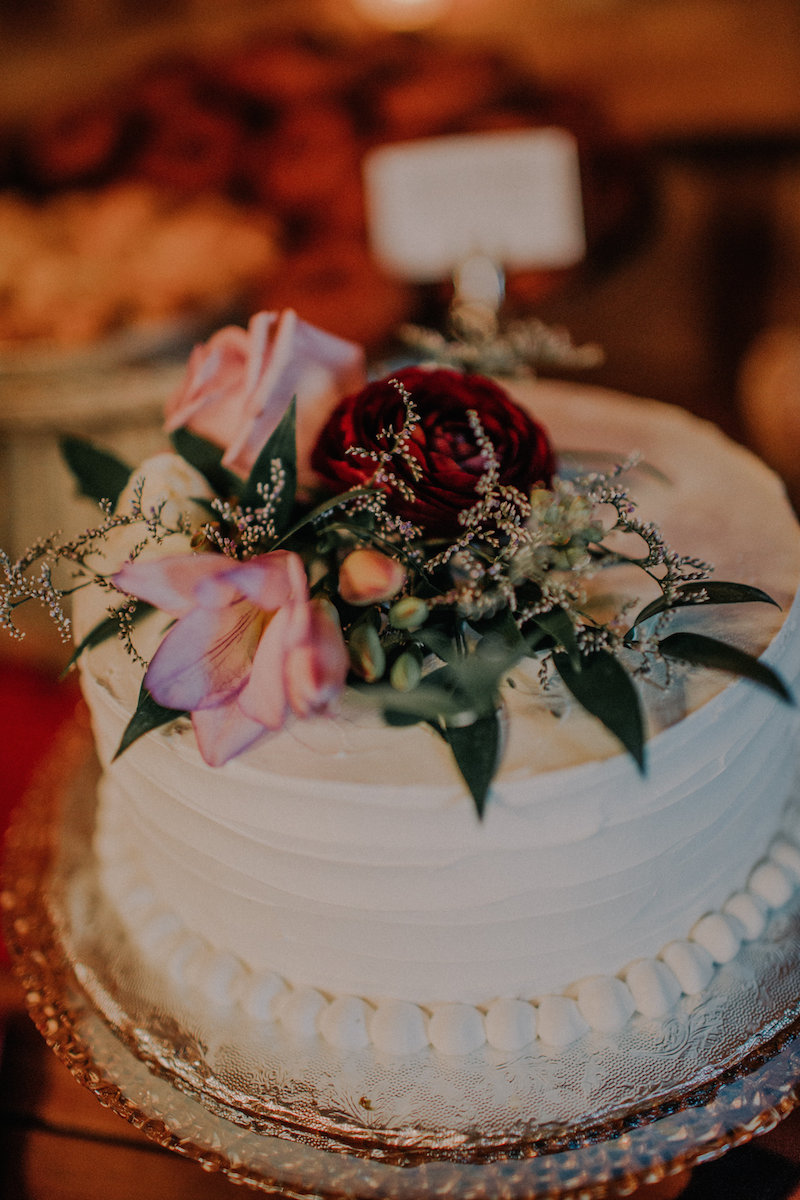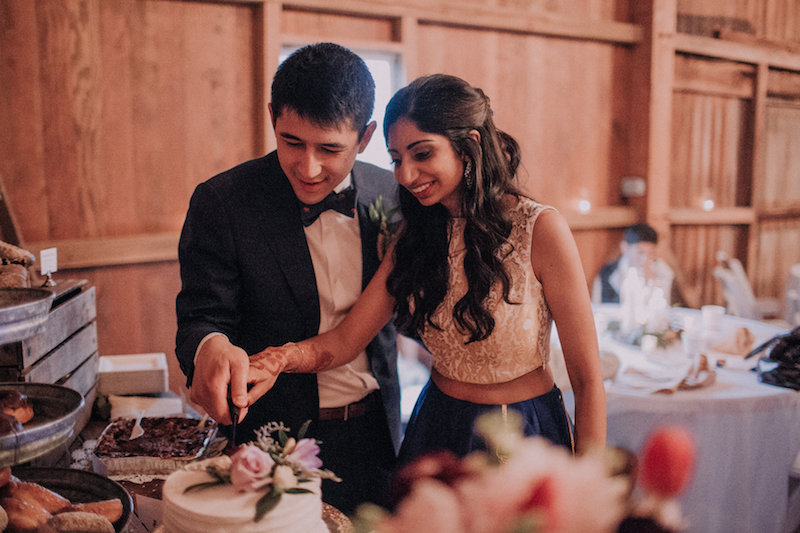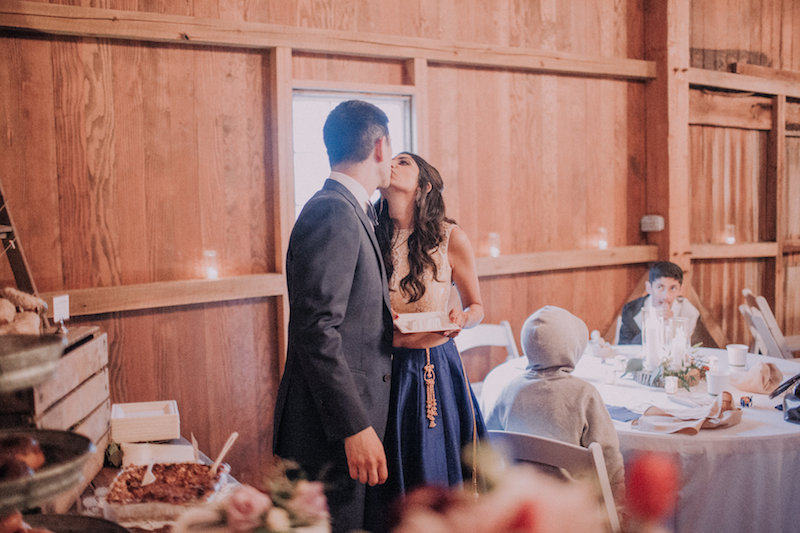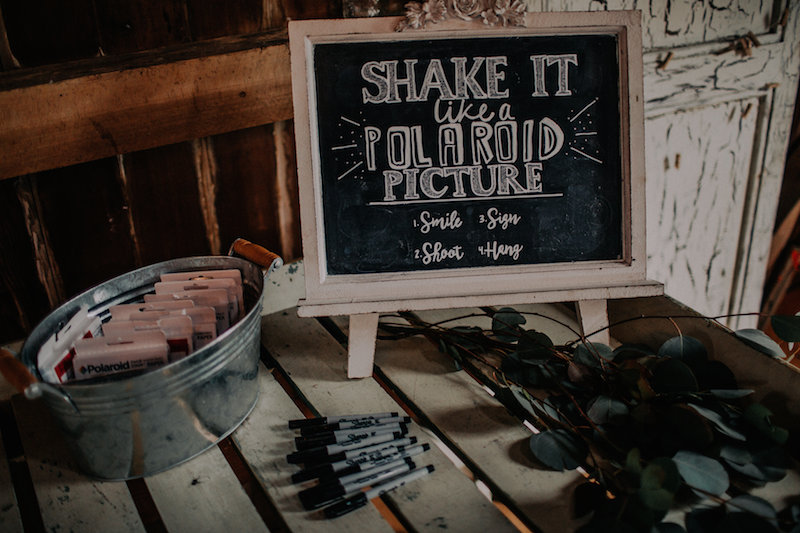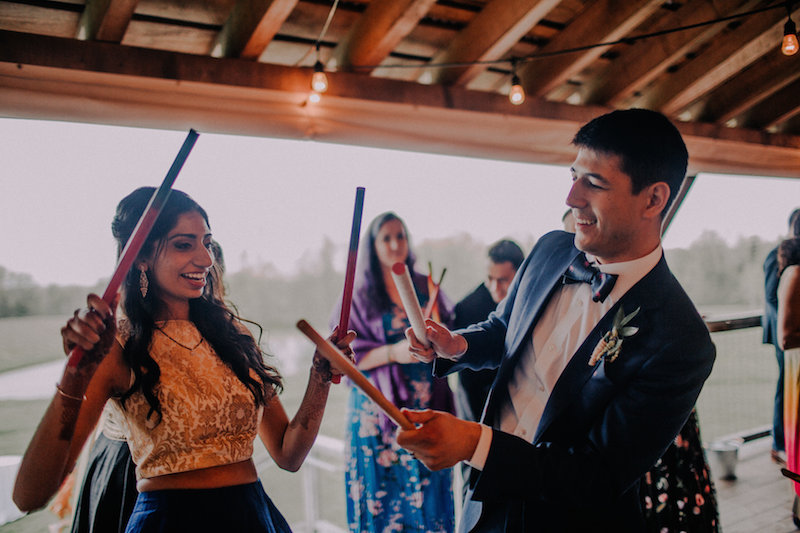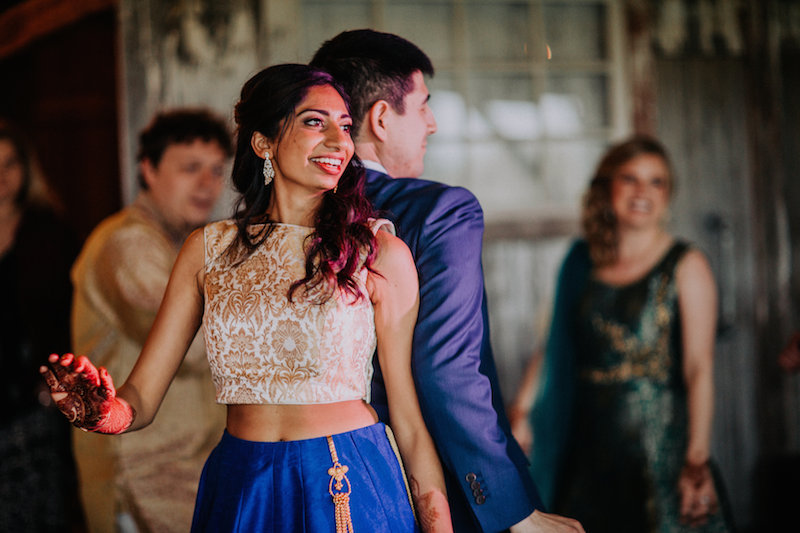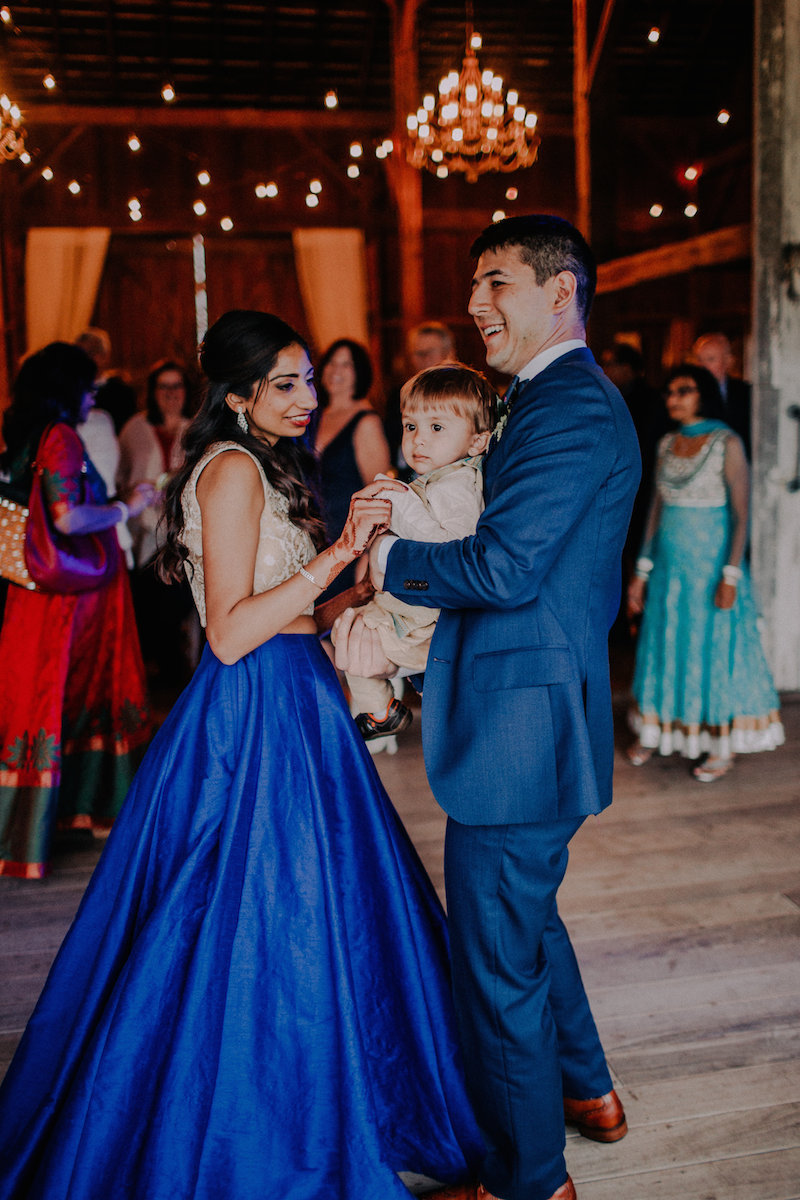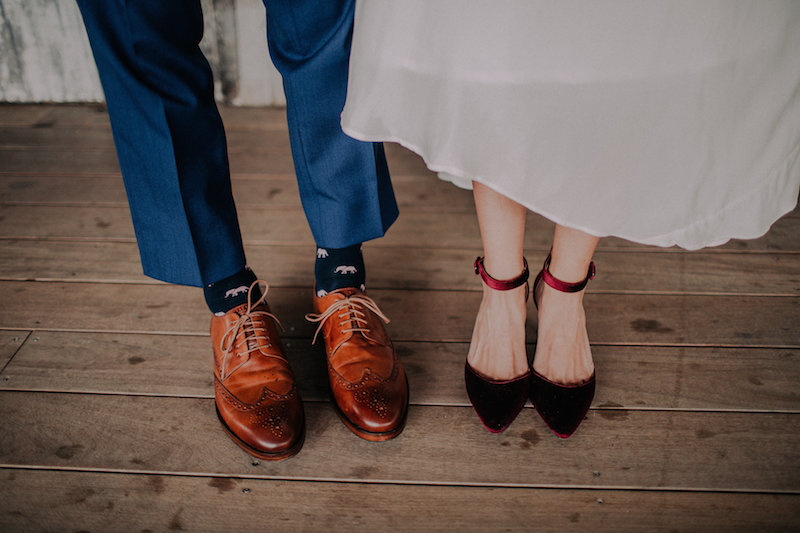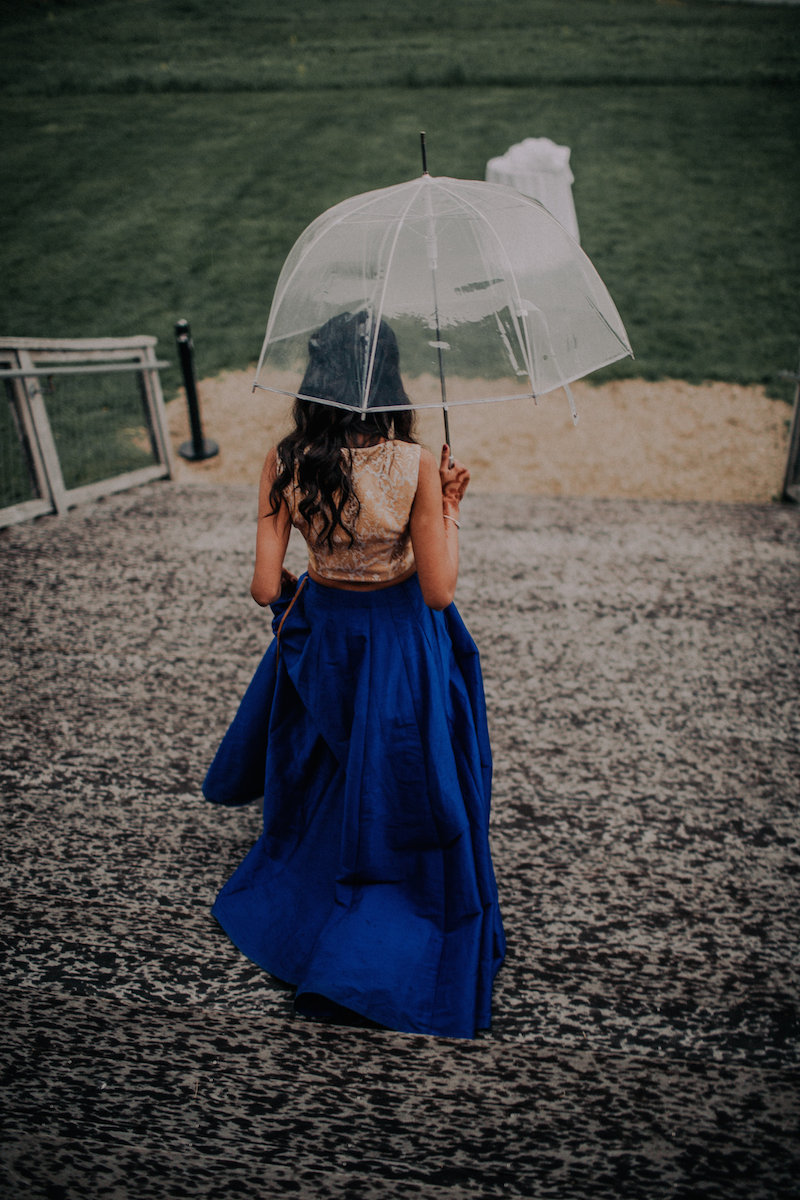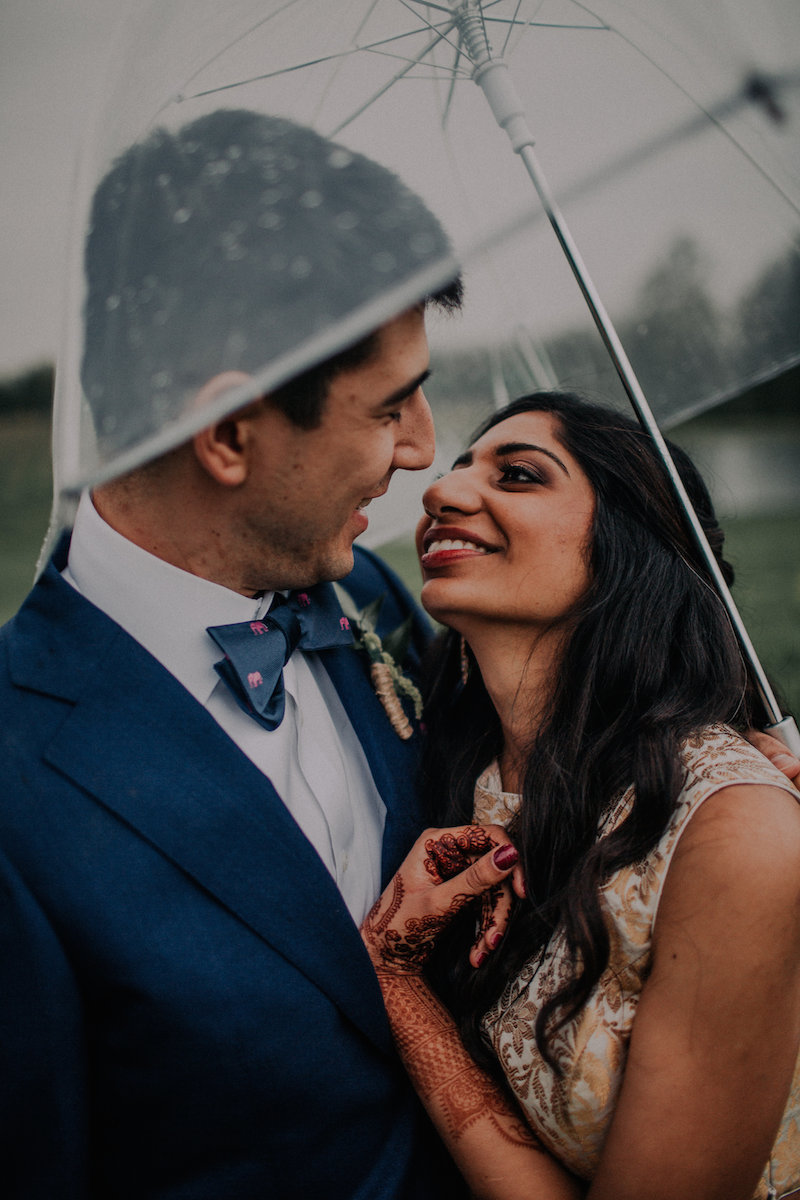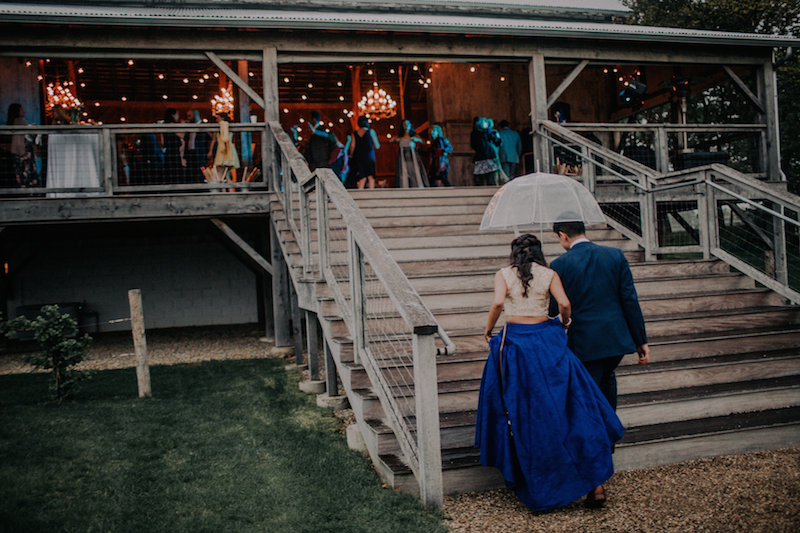 Vendor Credits
Venue: Hidden Vineyard Wedding Barn
Photography: Kelsey Maiko
Wedding Coordination, Design, and Chalk Art: Kelsey Hahn of Simply Elegant Events
Flowers: Flowers by Anna
Rentals: The Rental Company
DJ: John Correll Professional DJ Services
Catering: The Organic Gypsy
Dessert: Amanda Marie's, Sweetwater's Donut Mill, and Crane's Pie Pantry
Bar Service: Beverage Specialists
Henna: Magic of Mehendi — Henna Tattoo Chicago
Hair: Beth Phillips
Makeup: True Beauty by Dana
Start planning your own rustic wedding with Rustic Bride's venue and vendor guide.