A wedding without flowers? Let bride and groom Rachel and Dillon show you how it's done.
The couple's simple and elegant wedding, held at The Barn at Raccoon Creek in Littleton, Colorado, and photographed by Bokeh Company, had no flowers, but was packed with a variety of beautiful greenery, including eucalyptus, myrtle and ferns—and all of which was handmade by a family friend of the bride's. The ceremony arbor featured a floor-to-ceiling macrame backdrop with greenery woven in, while the reception decor included modern hints with geometric prisms, mixed with more macrame and greenery.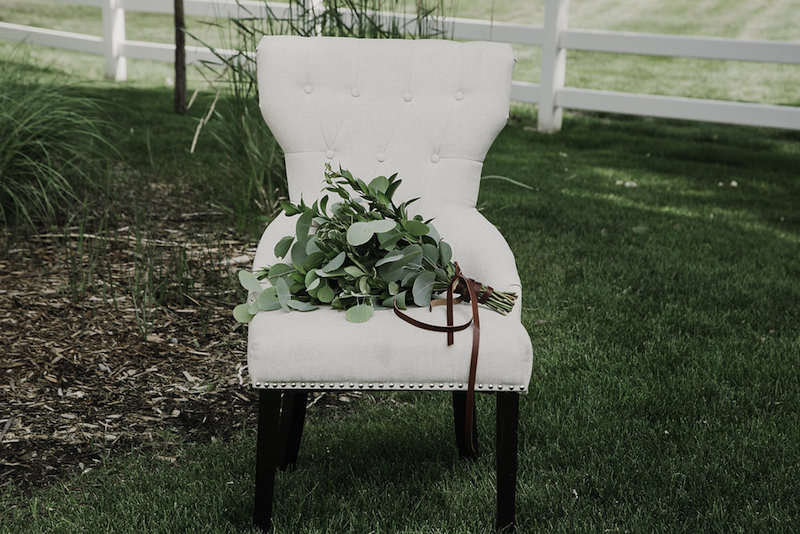 A number of thoughtful details incorporated throughout the wedding made the day even more special, beginning with Rachel's engagement ring, which was custom made with diamonds from her grandmother's wedding ring. For the wedding day, Rachel's mother sewed, in the shape of a heart, a piece of the father of the bride's Army uniform into the dress. Alongside this beautiful tribute was an embroidered deer and bird—the favorite animals of Rachel and her mother. The bird was colored blue, making it a perfect "something blue." Rachel's veil included lace from England, again hand-sewn by her mother. (This is one talented mama, that's for sure!)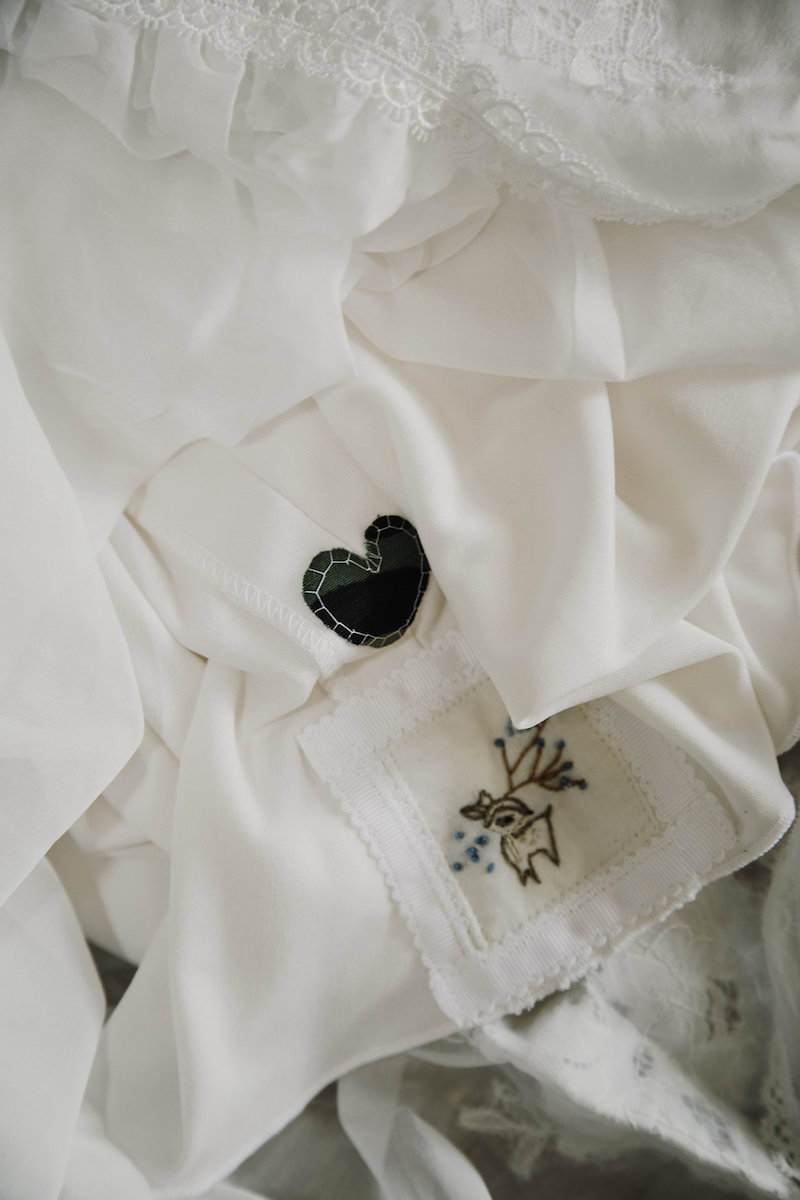 One of the most touching moments of the day came with a special visitor on the morning of the wedding, while the bride was getting ready. Sue, a longtime friend of Rachel's family—and a "second grandmother" to the bride—paid a visit to the bride with a gift, and a story. Sixteen years earlier (almost exactly to the day), a 12-year-old Rachel told Sue, "On my wedding day, I want someone to bring me rhubarb cookies!" Sure enough, Sue remembered (though she suspected Rachel herself might not remember the request!), and traveled from two states away to hand-deliver a special box of rhubarb cookies. It was an incredible and emotional moment, to say the least.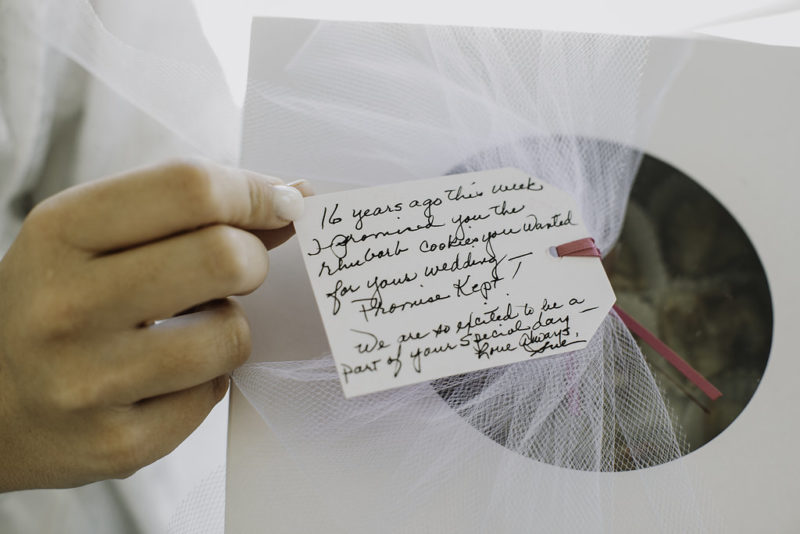 Rachel and Dillon, thanks so much for giving us this glimpse into your special day—it was a beautiful one!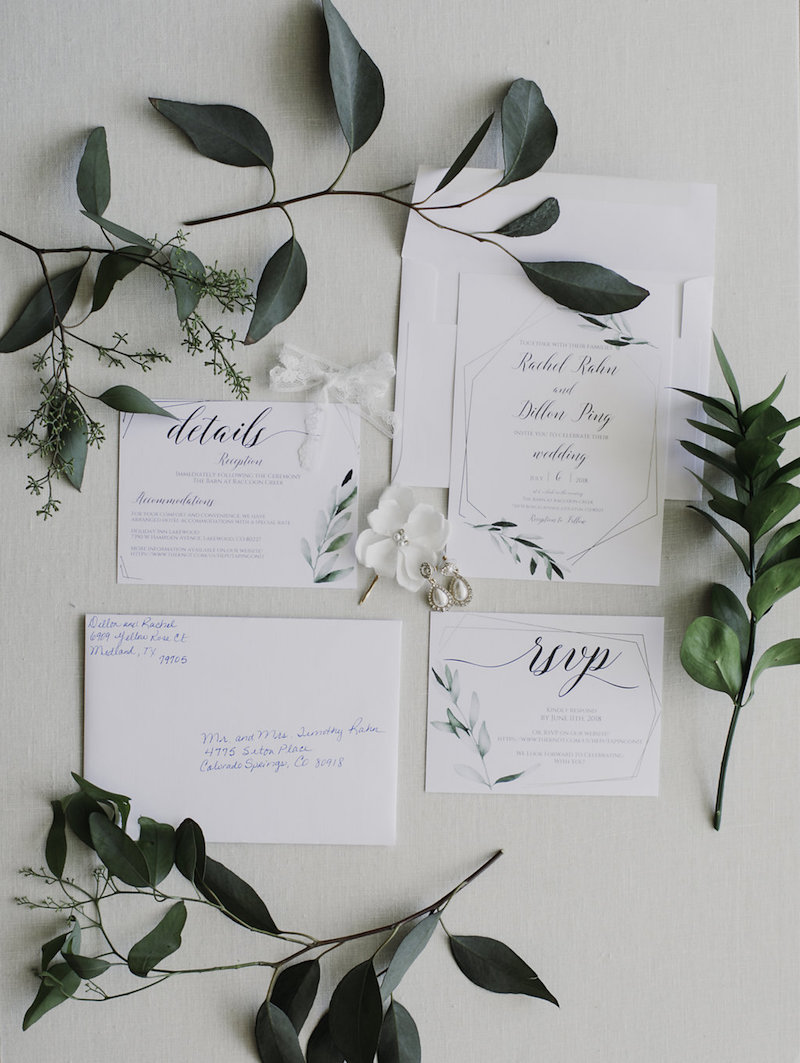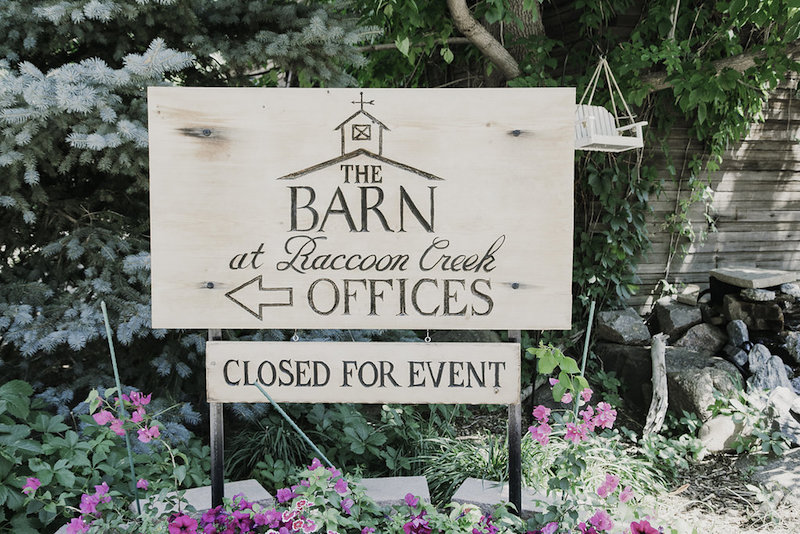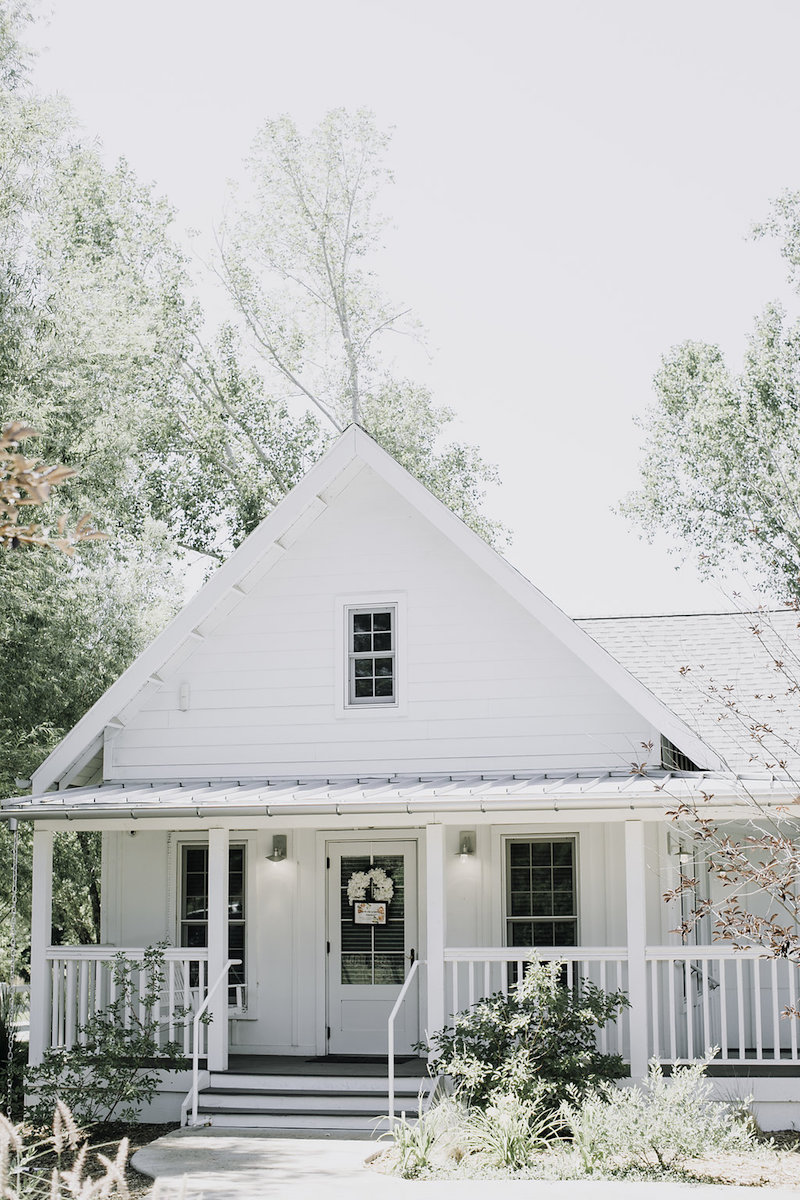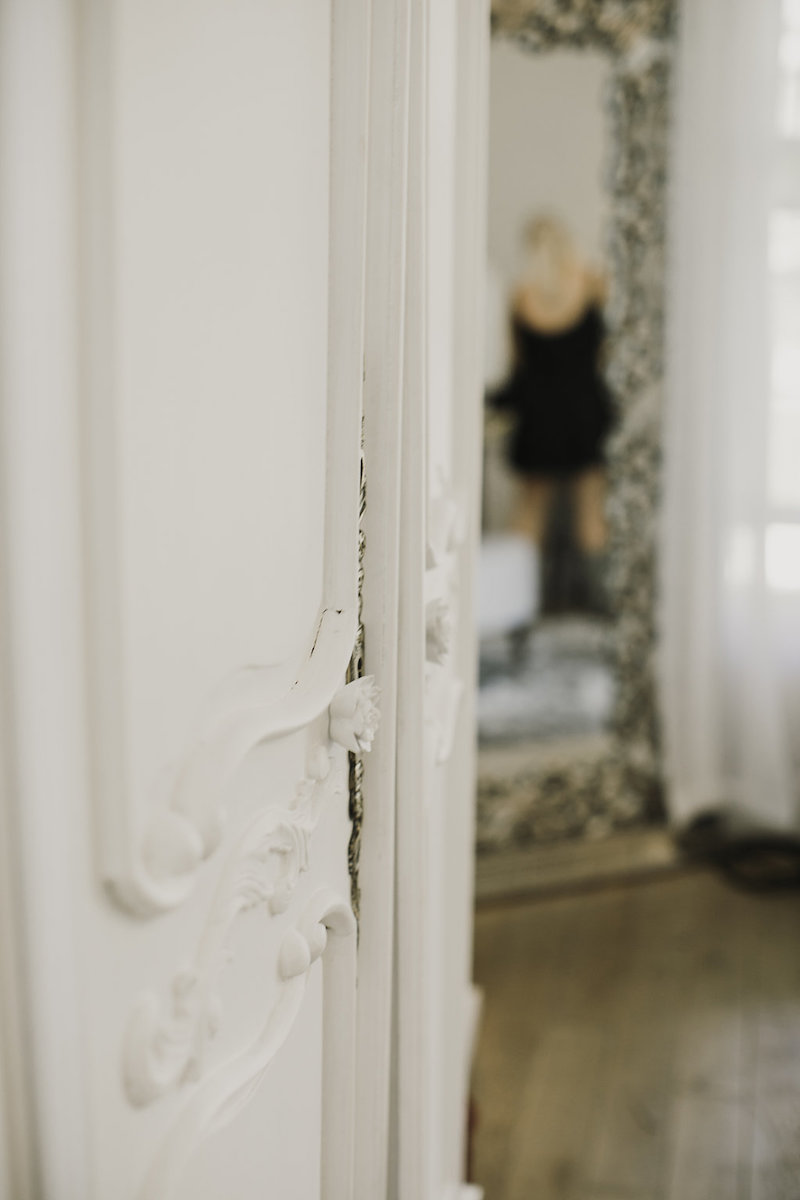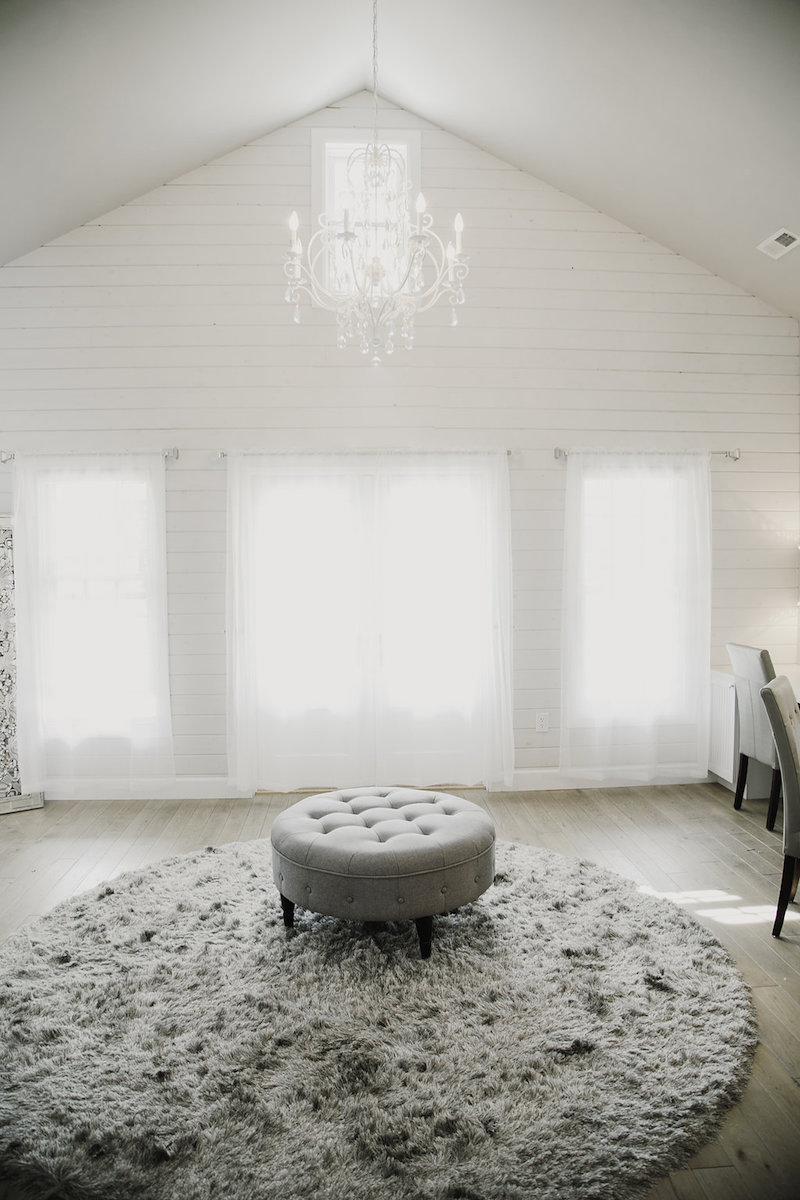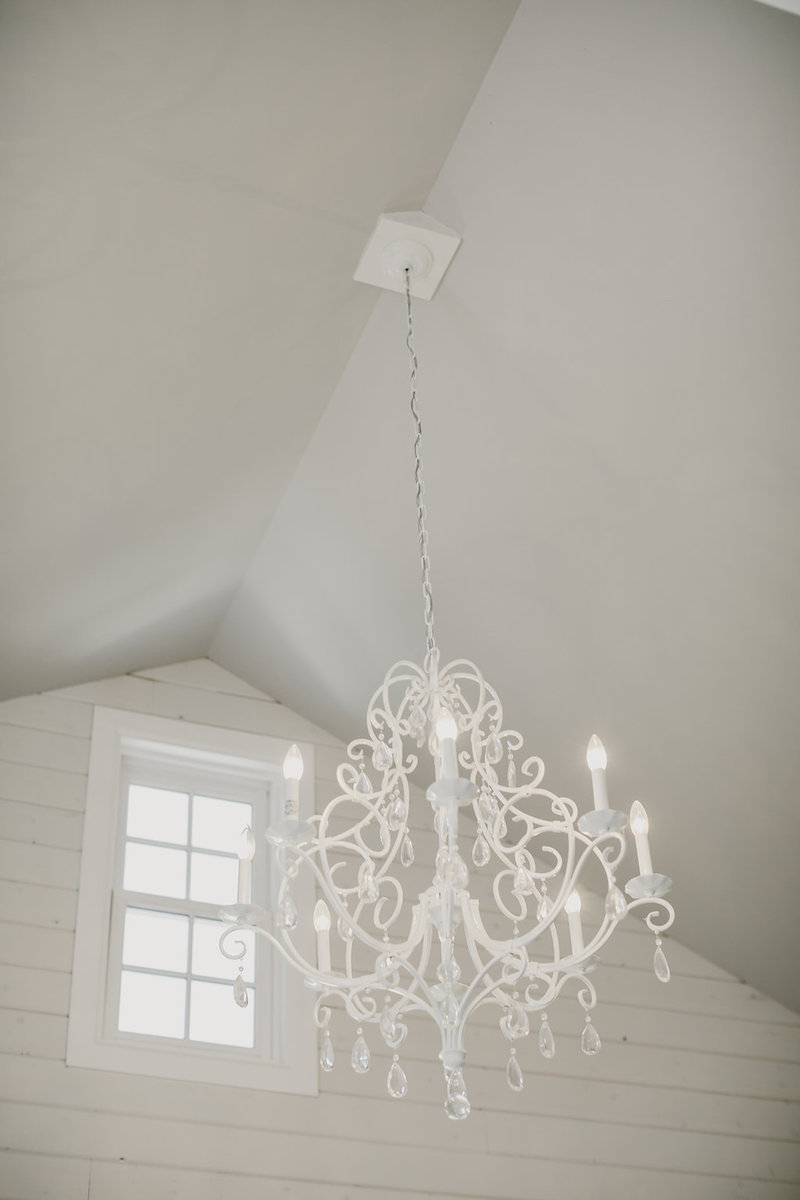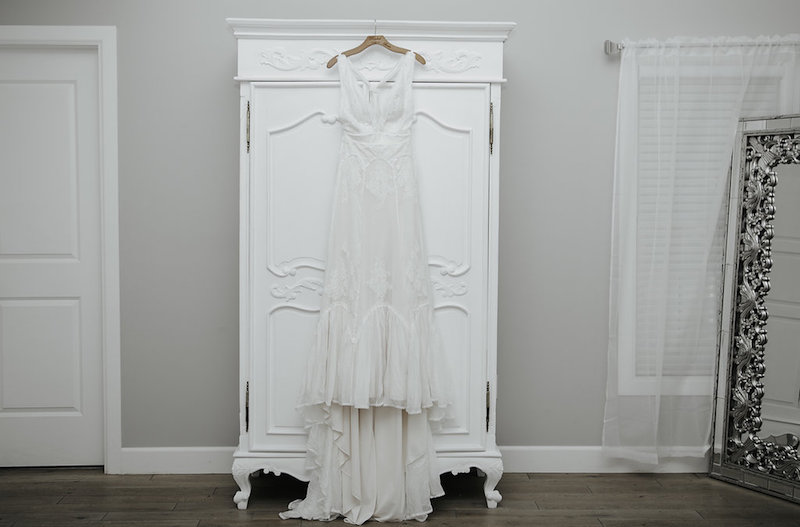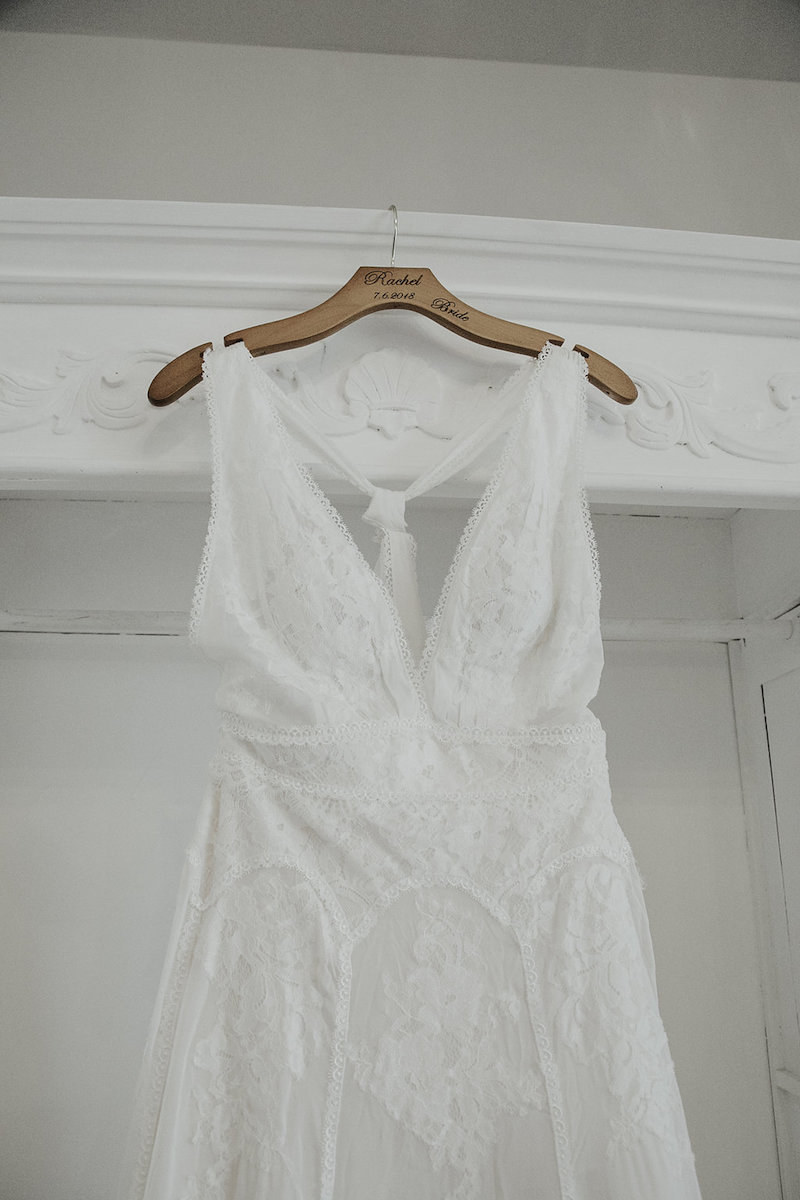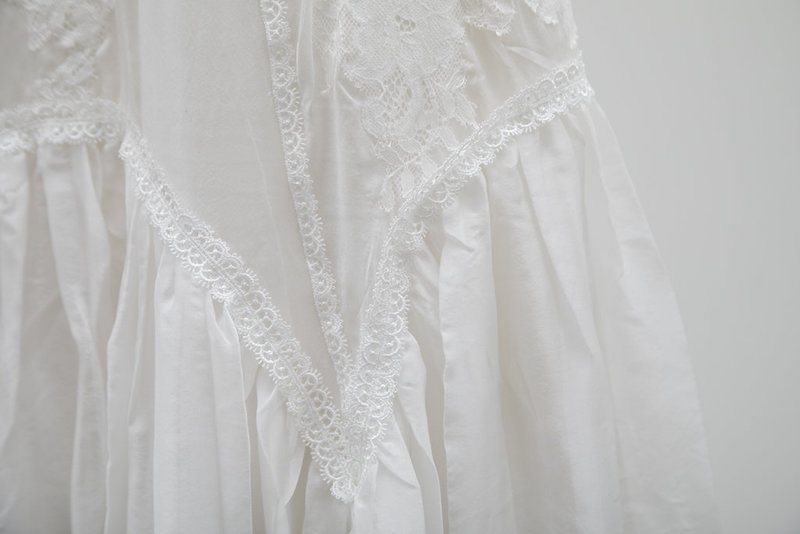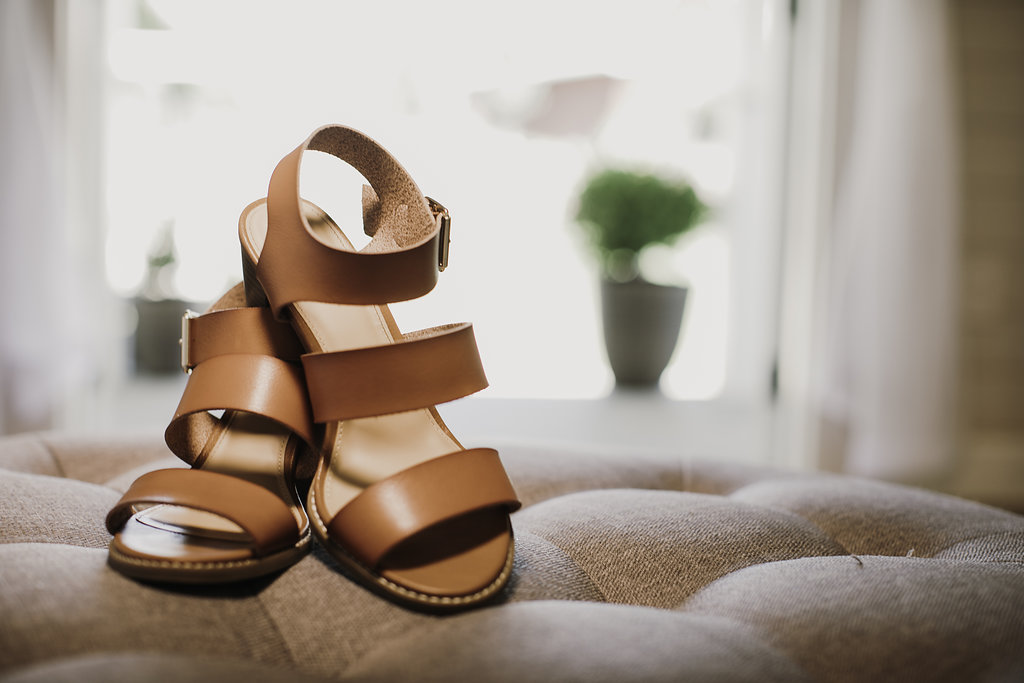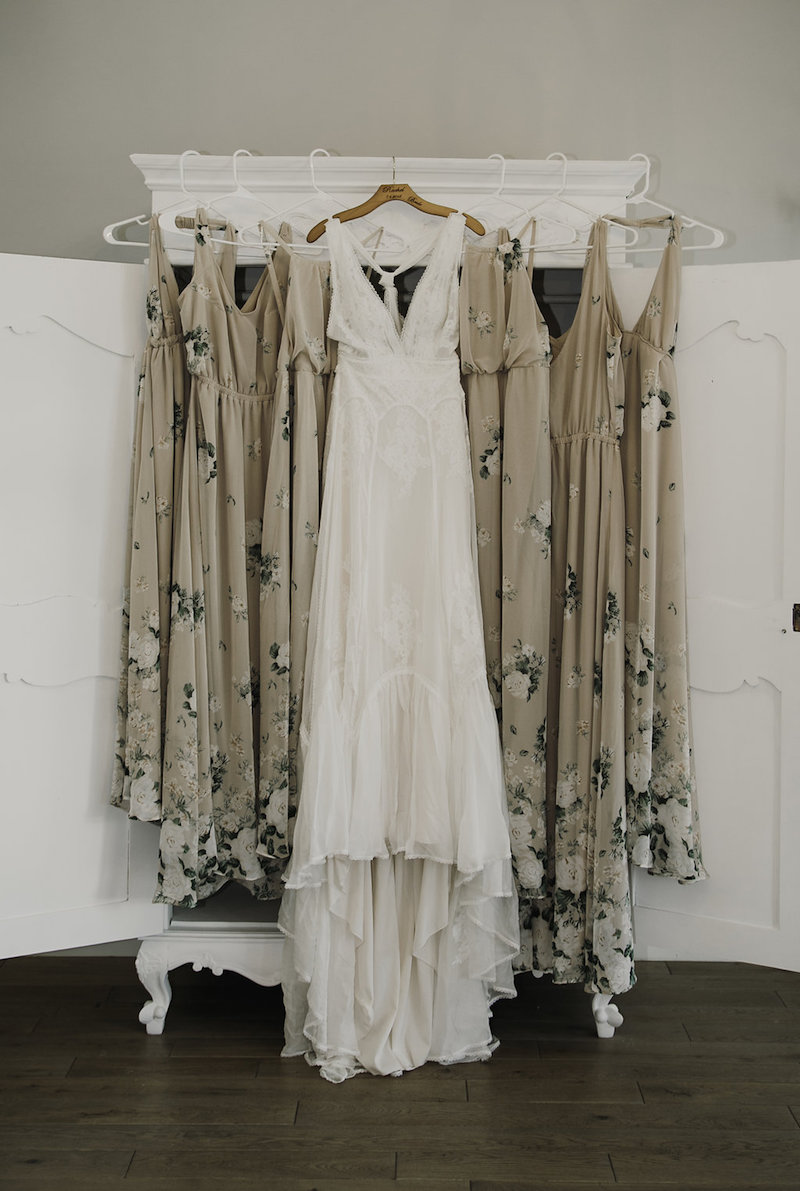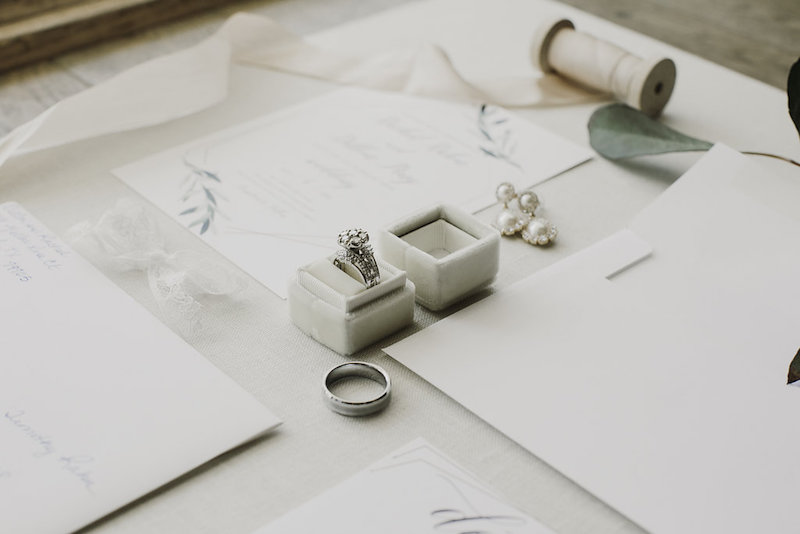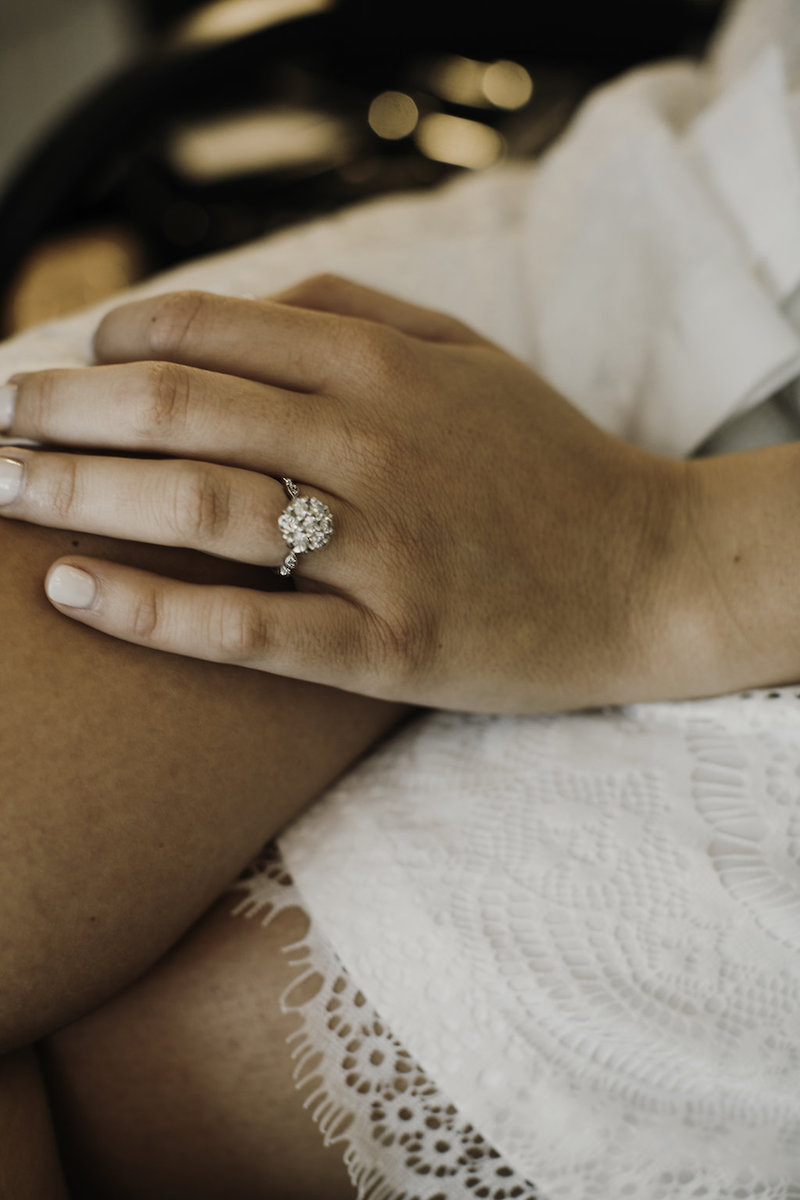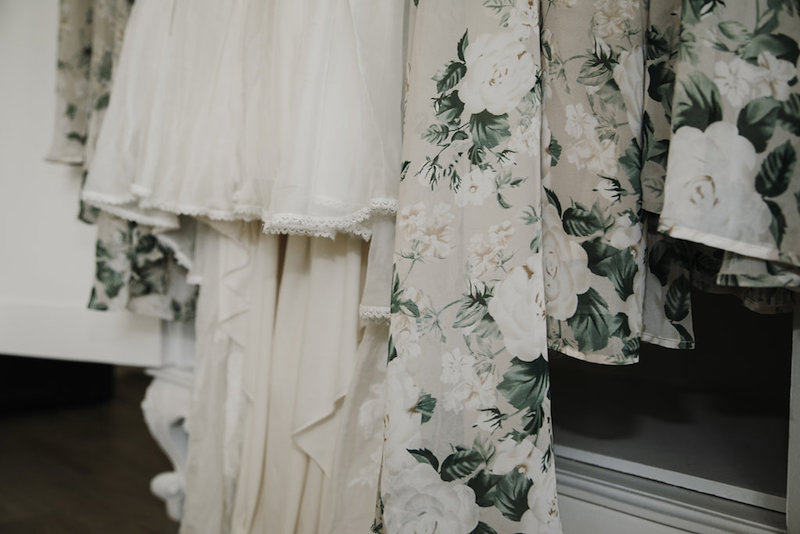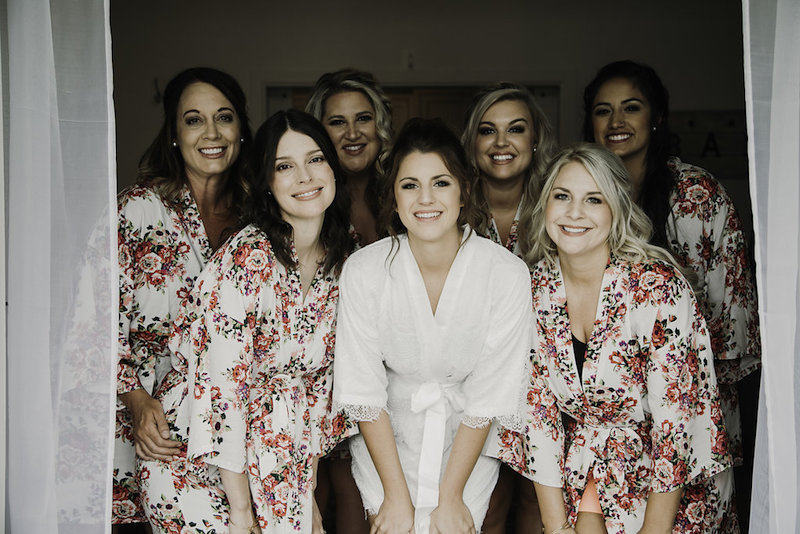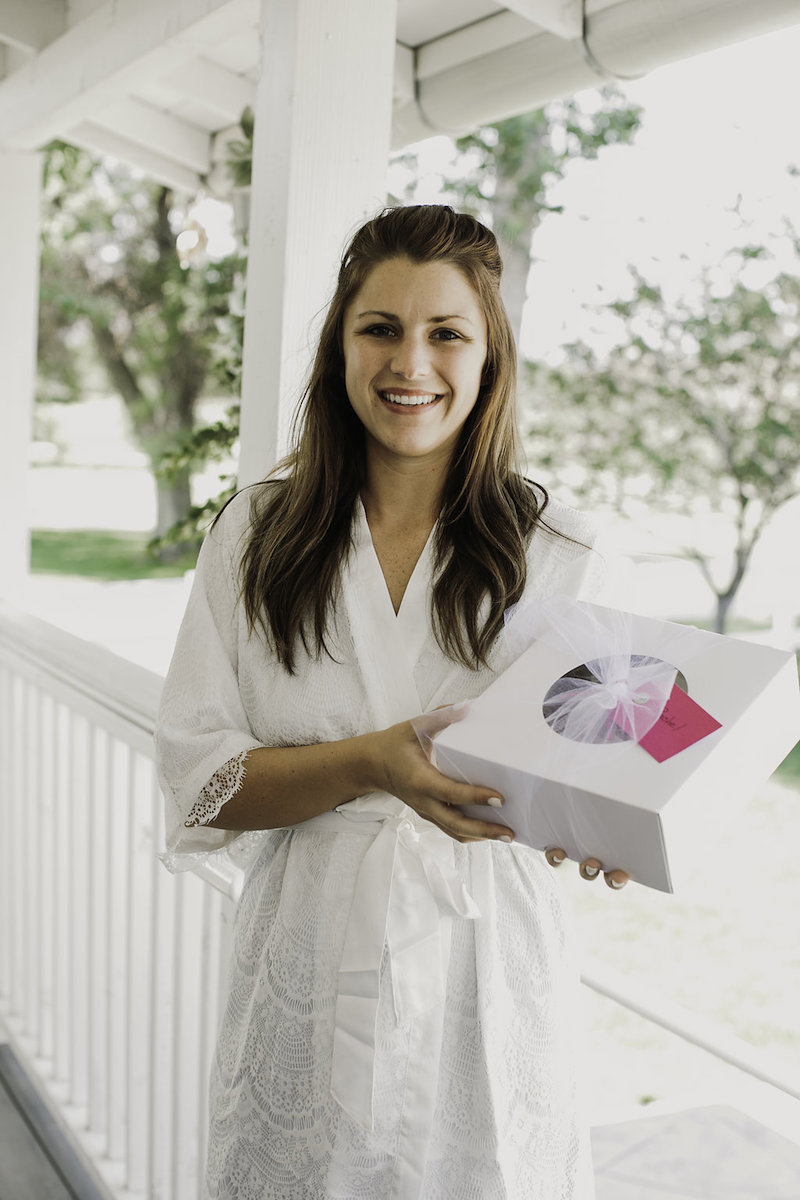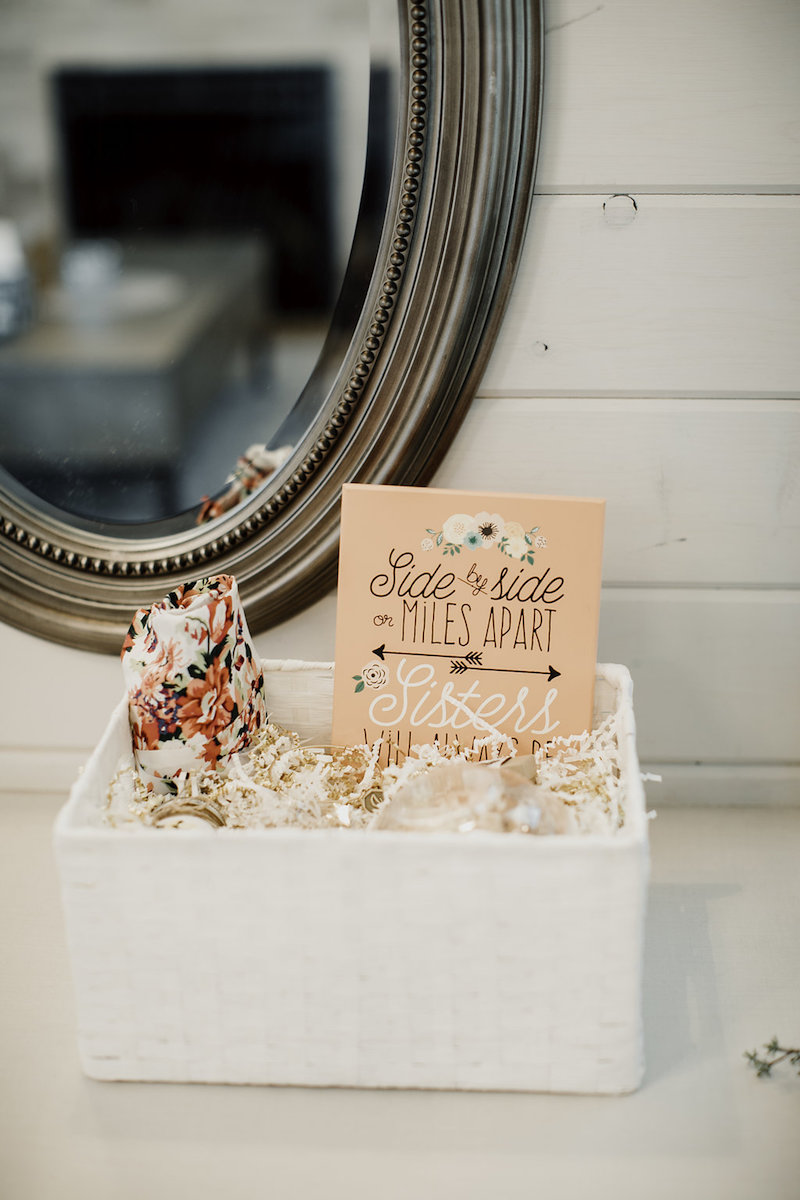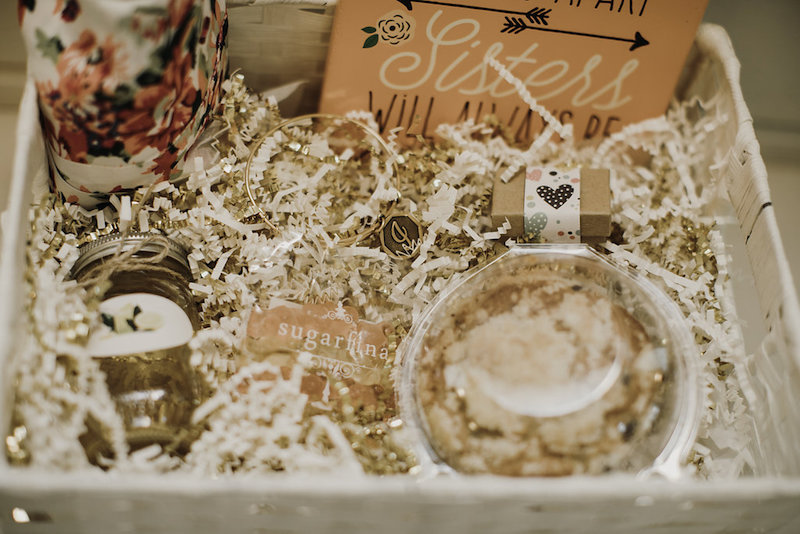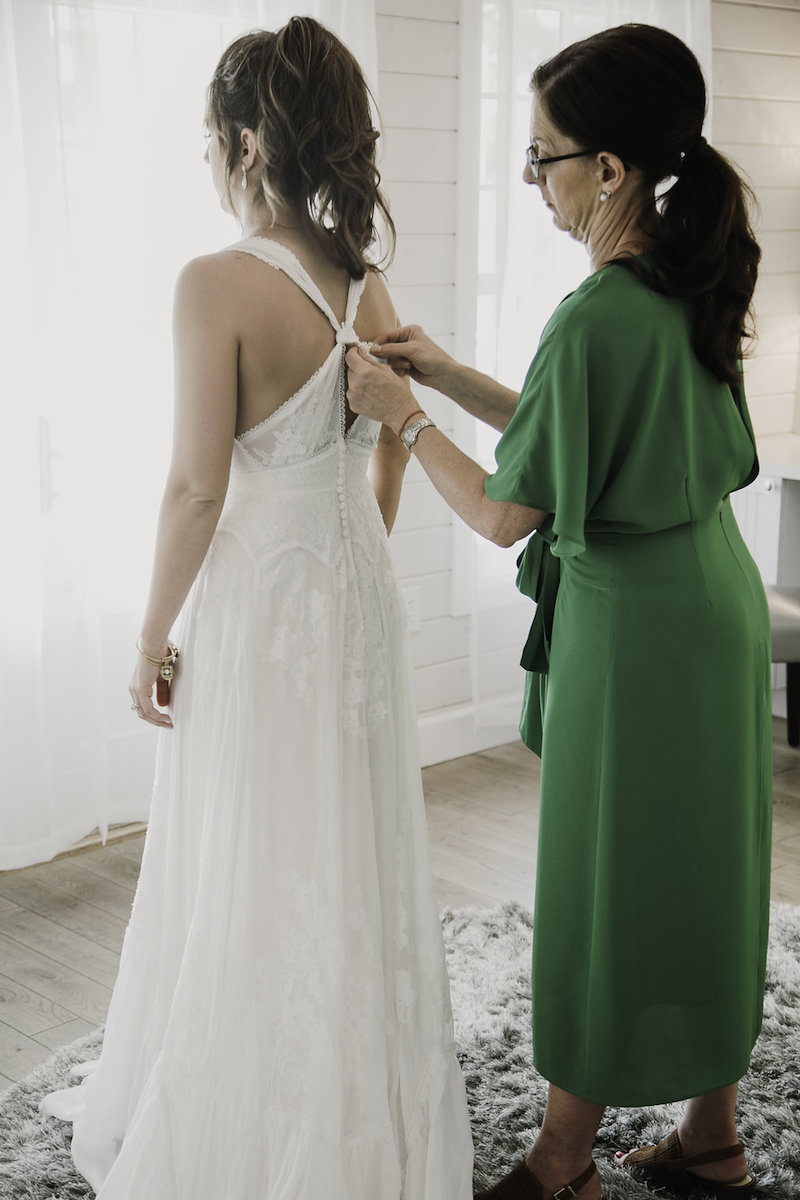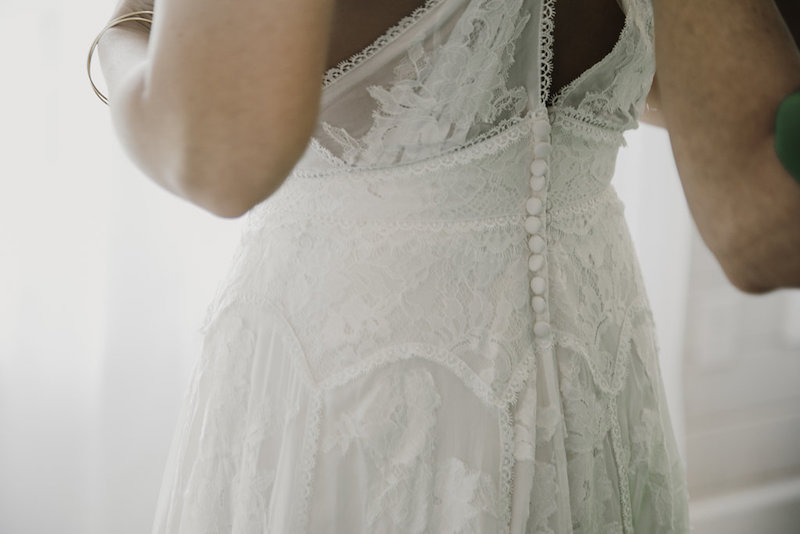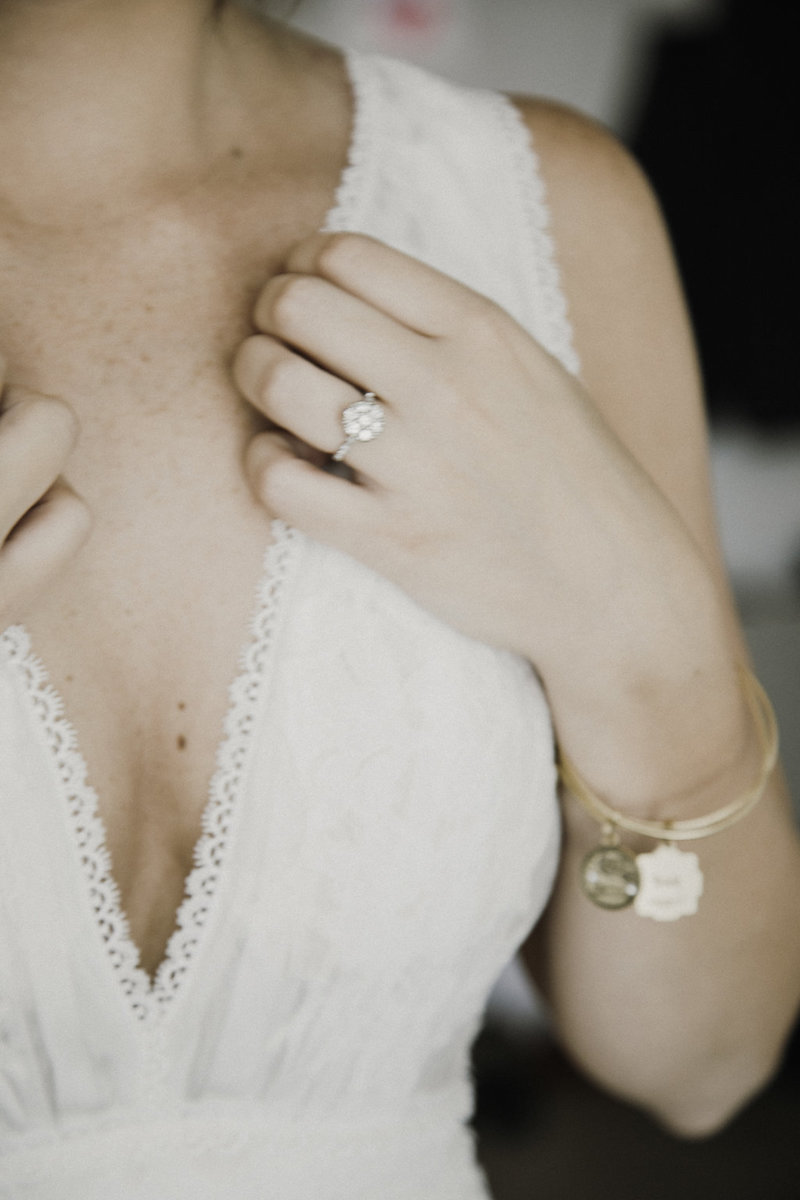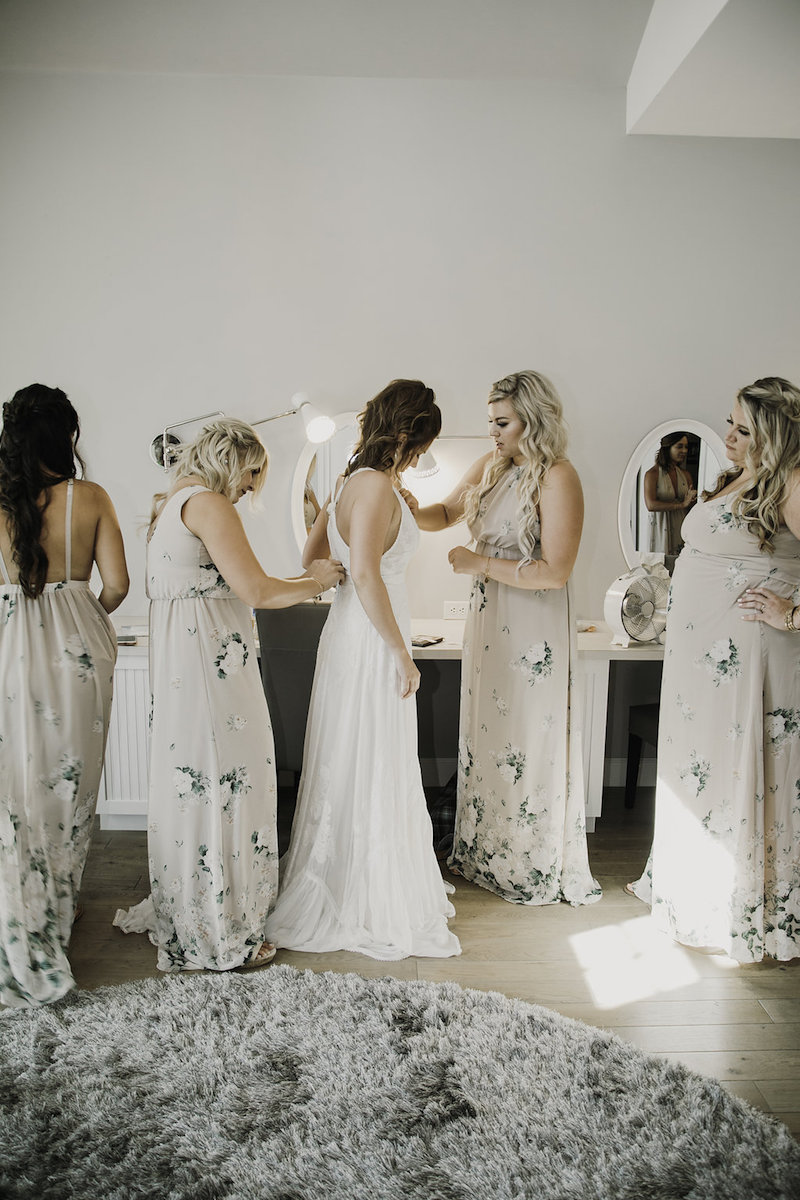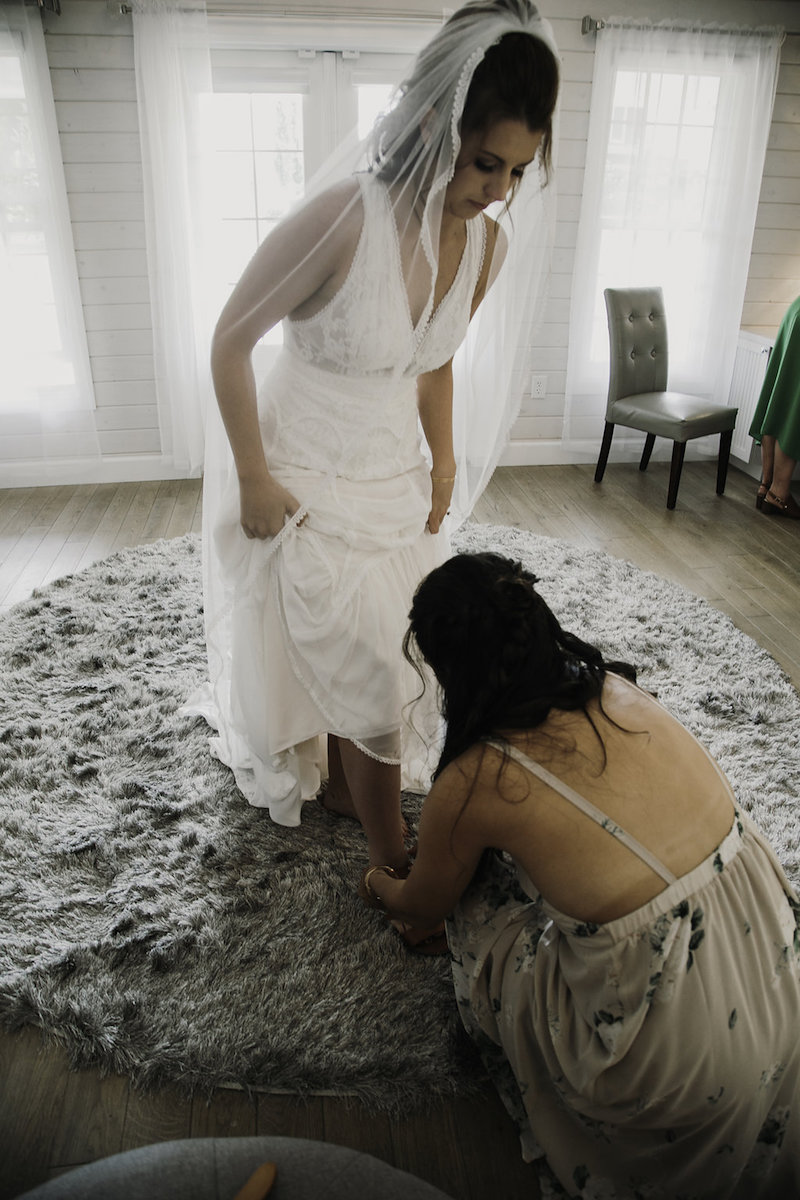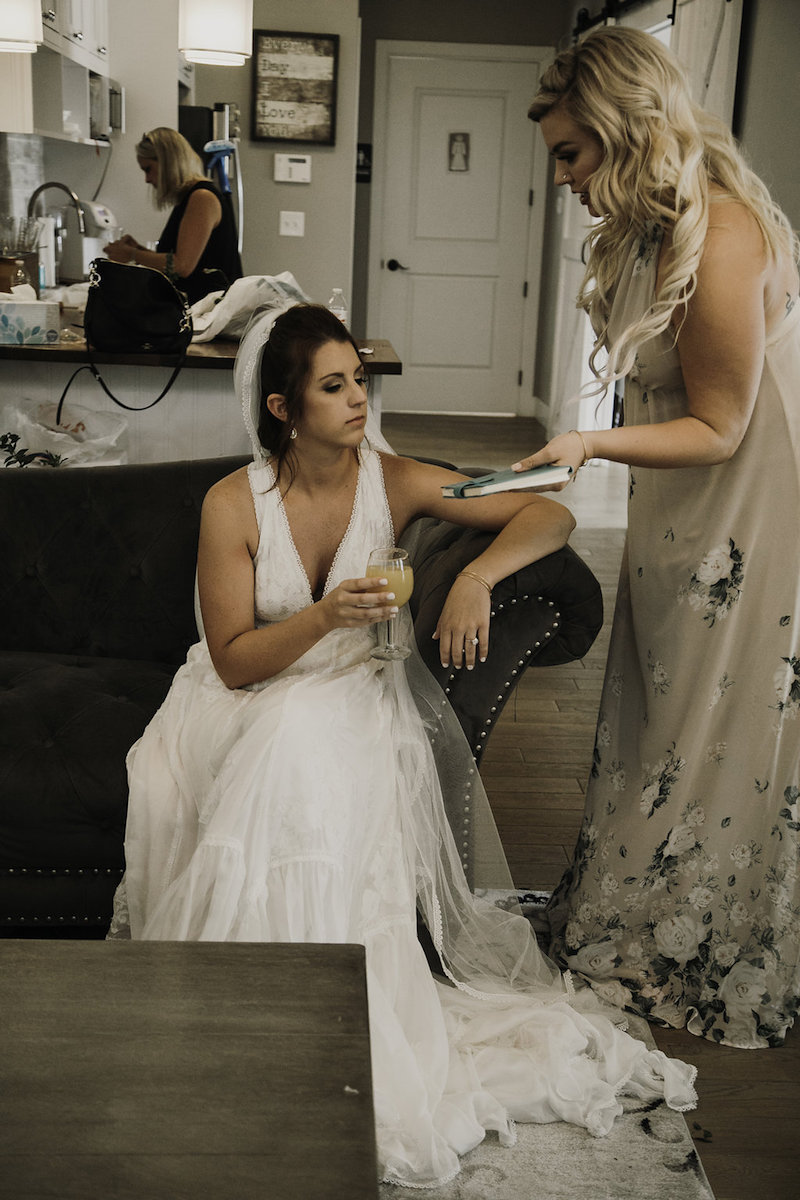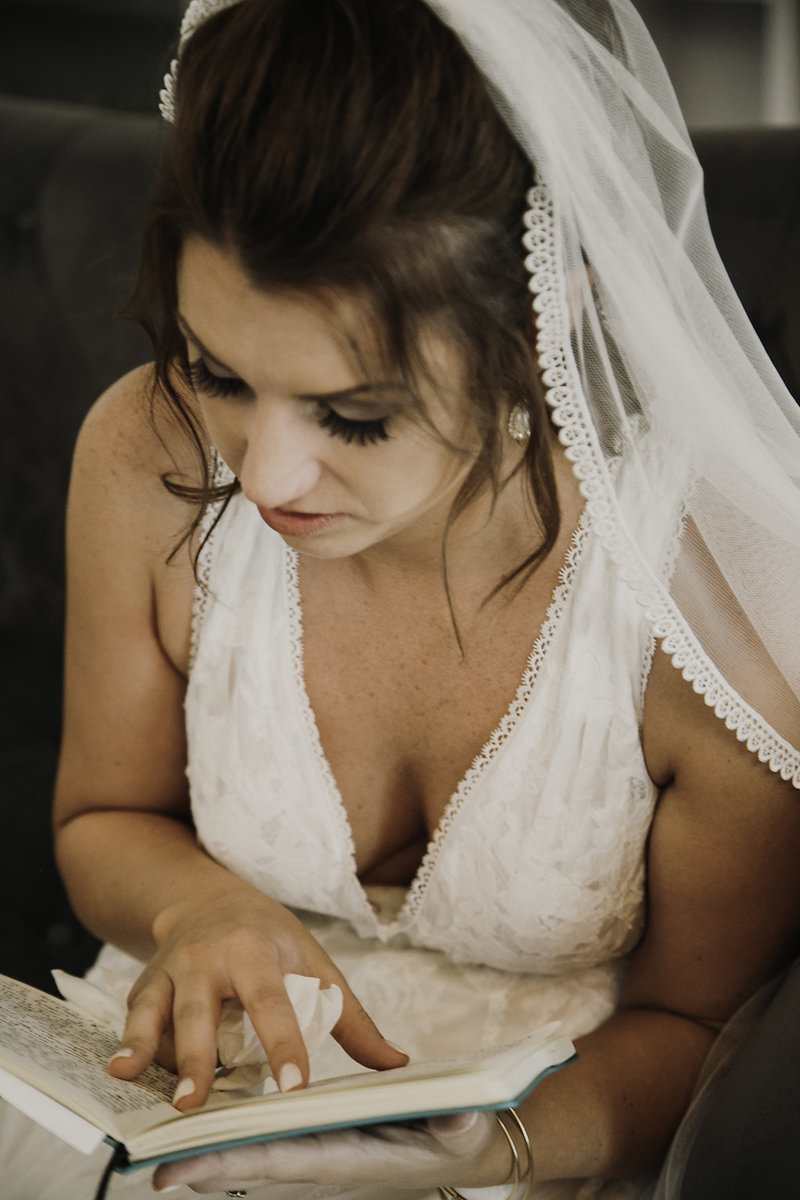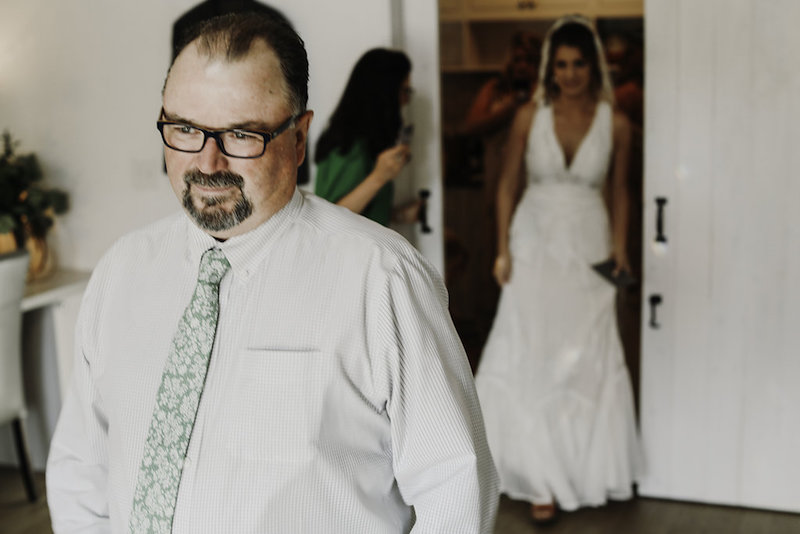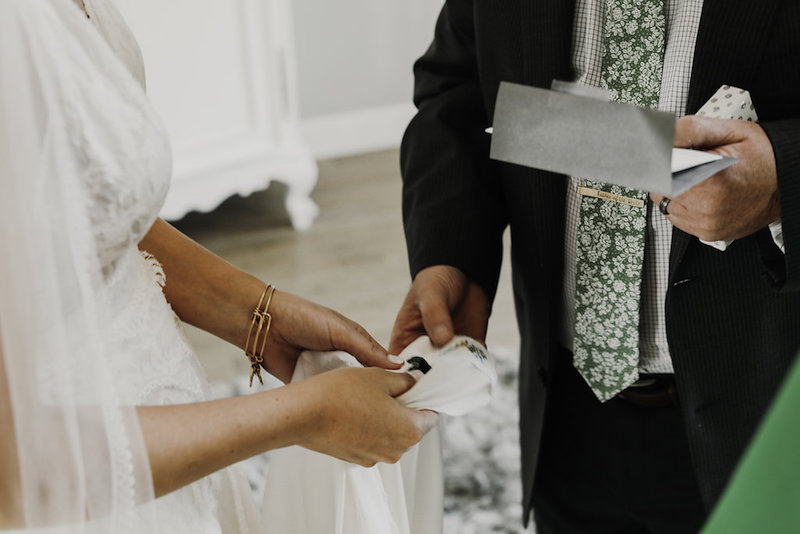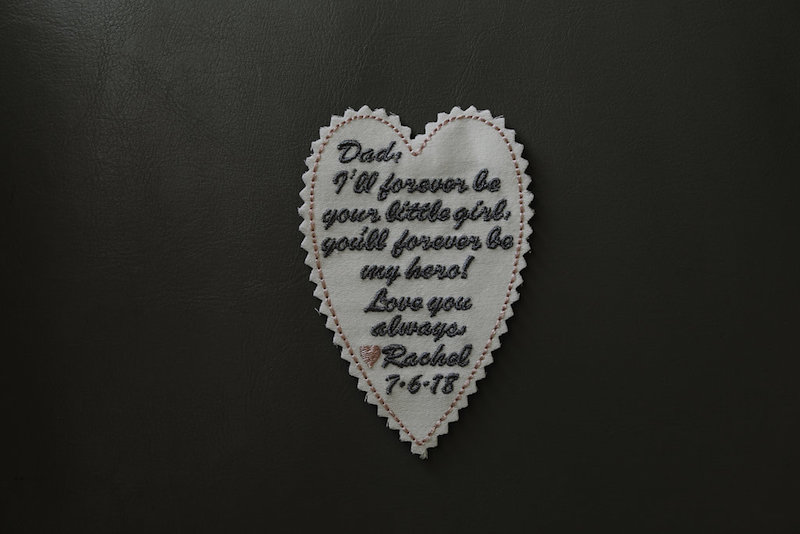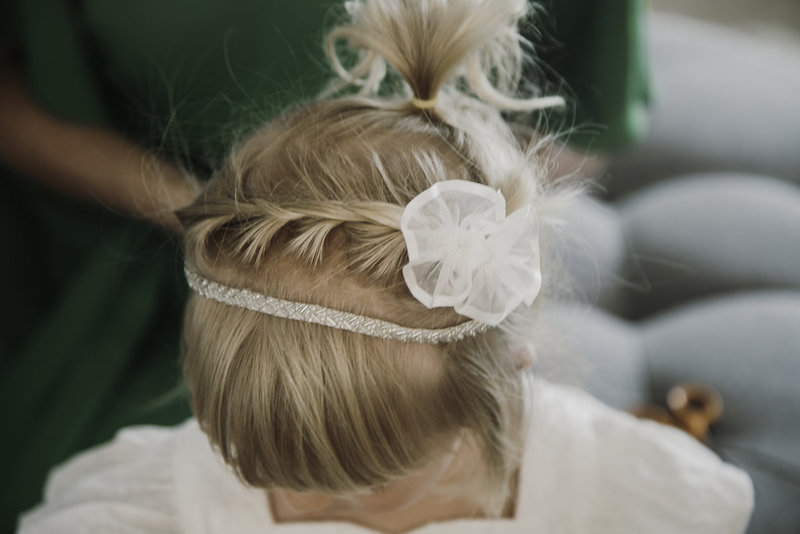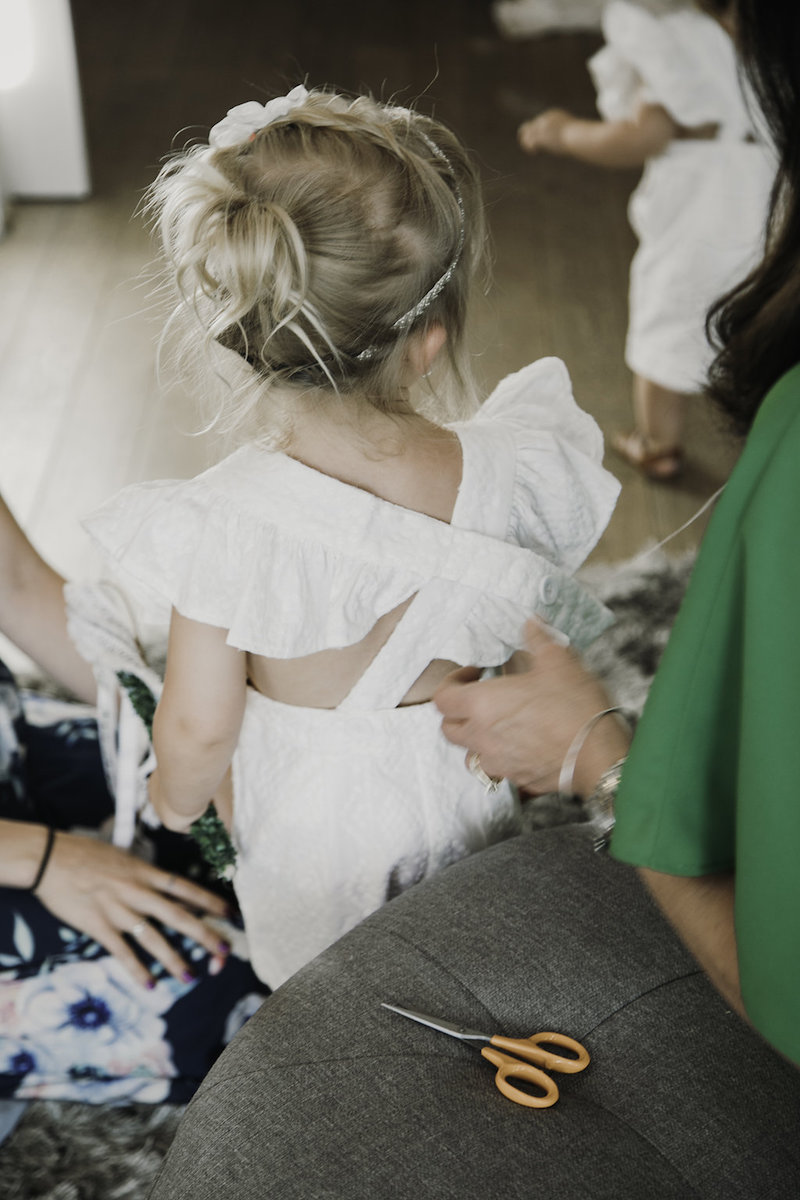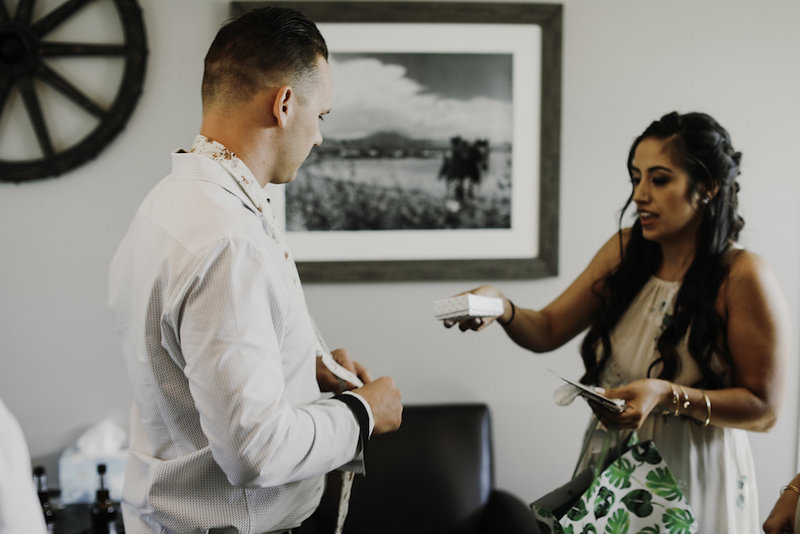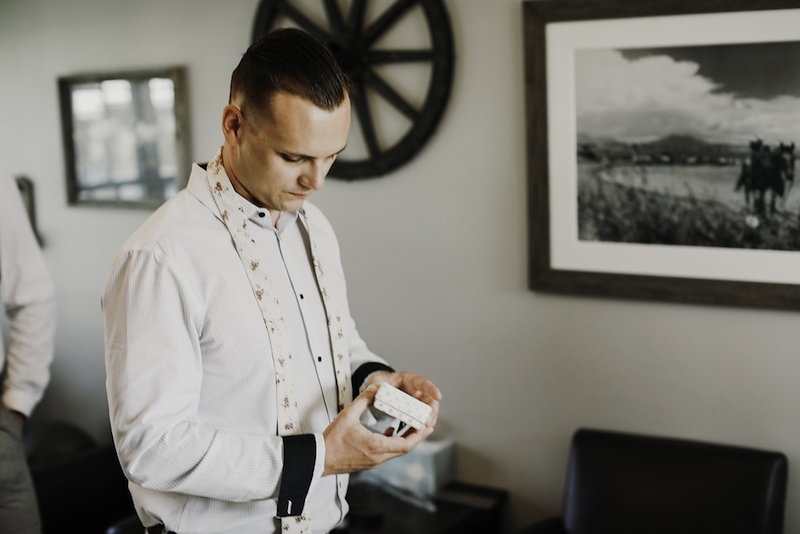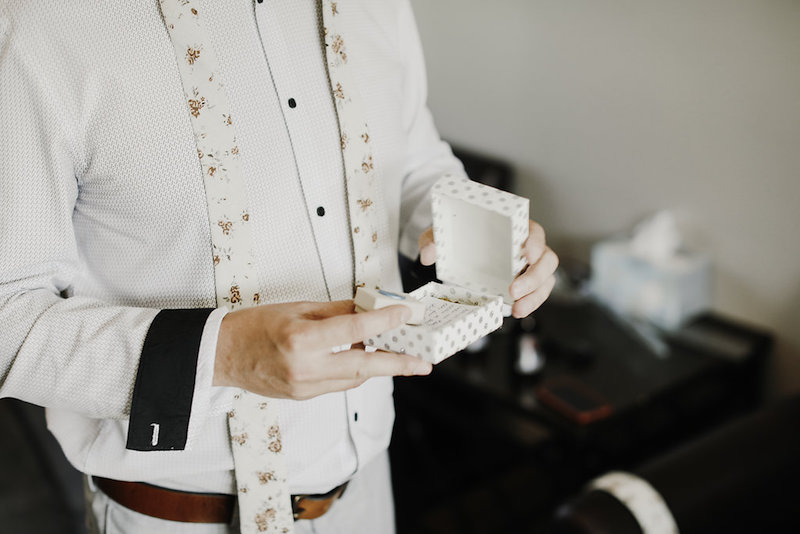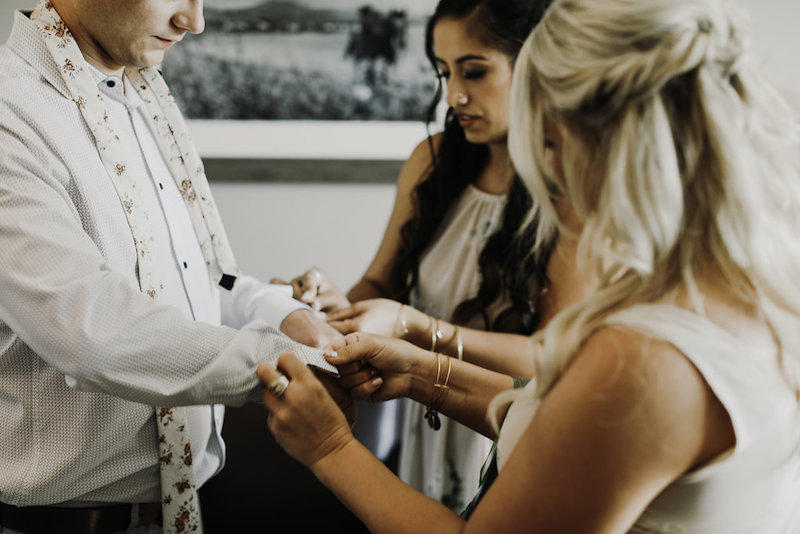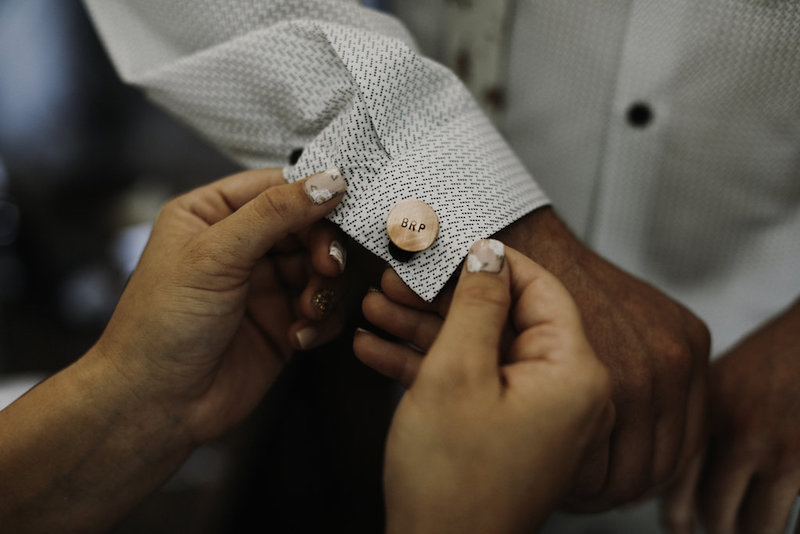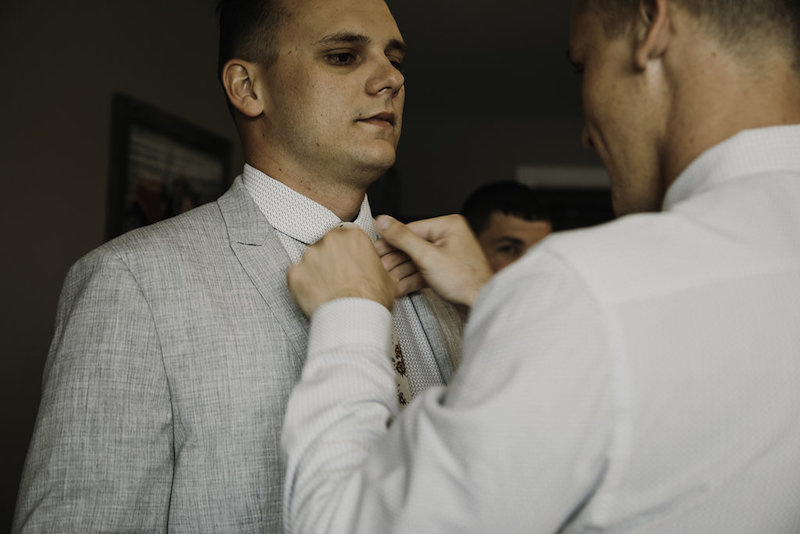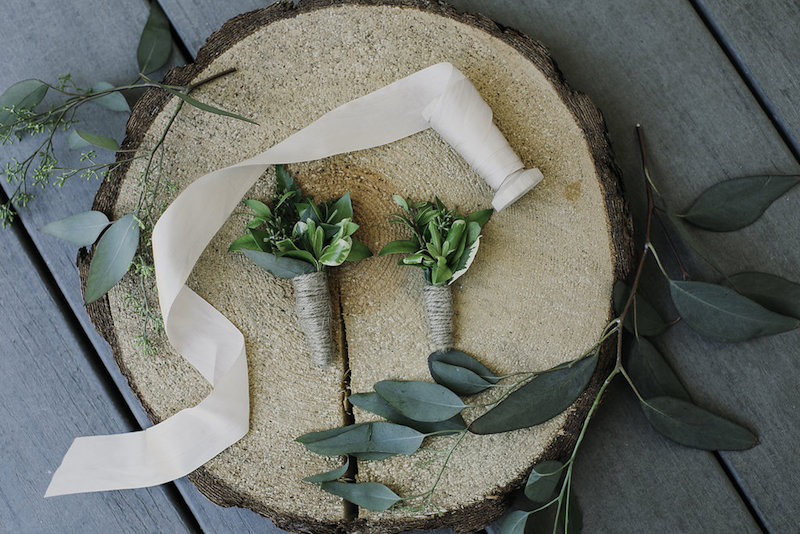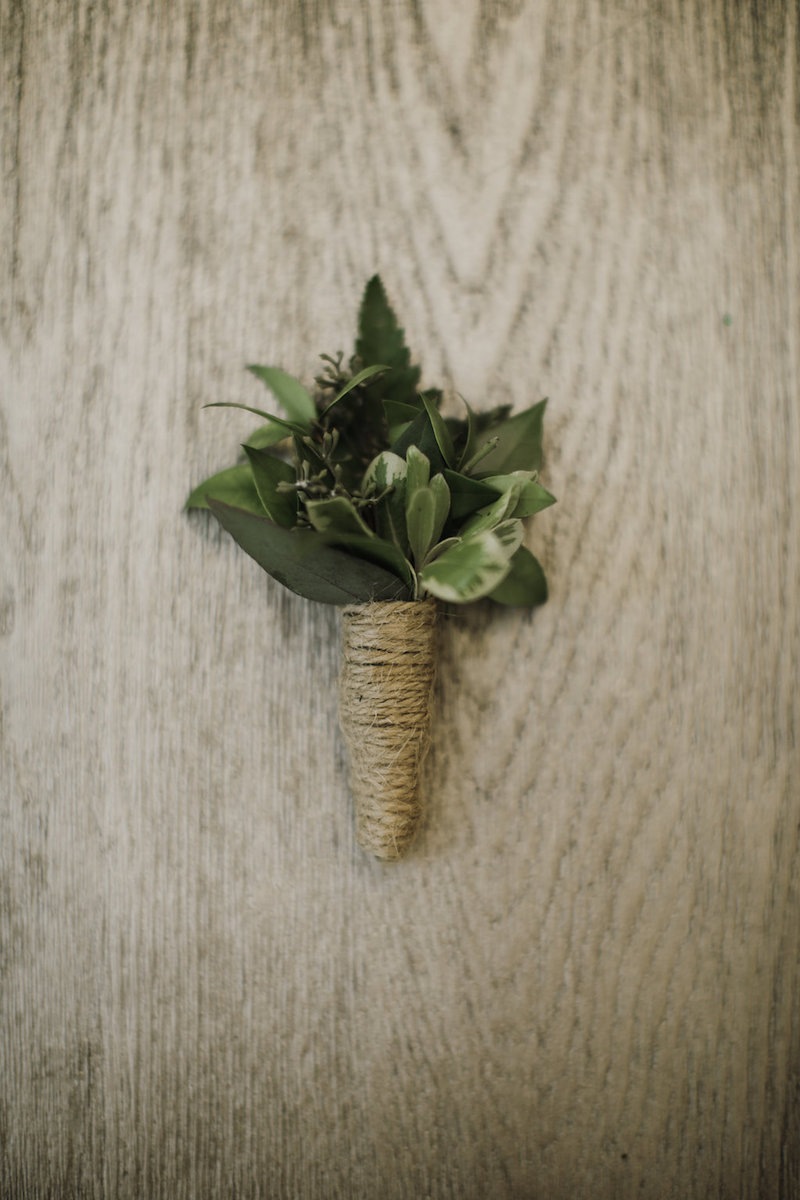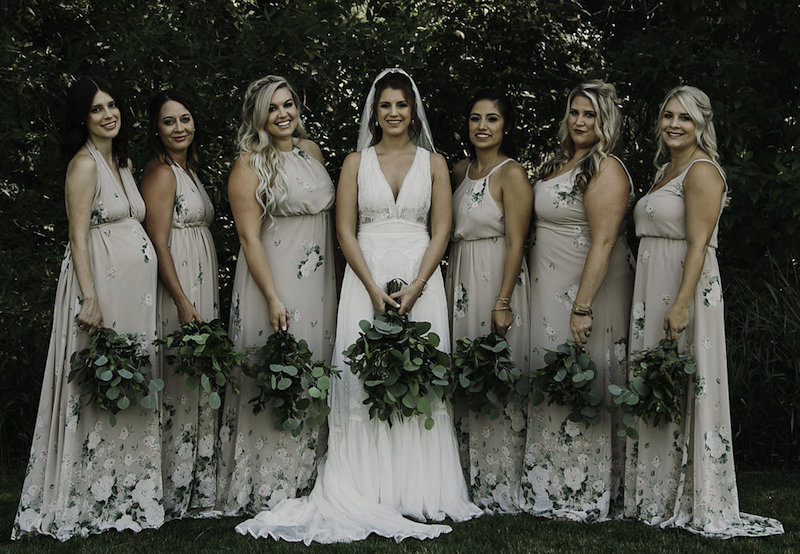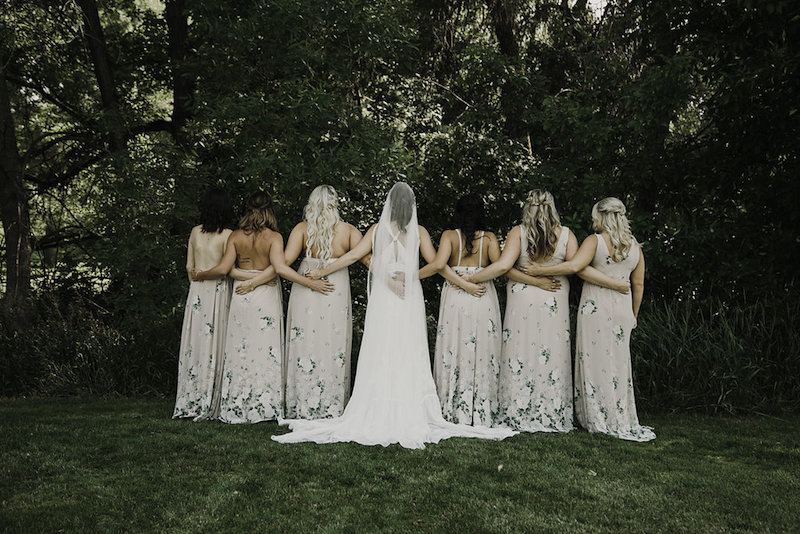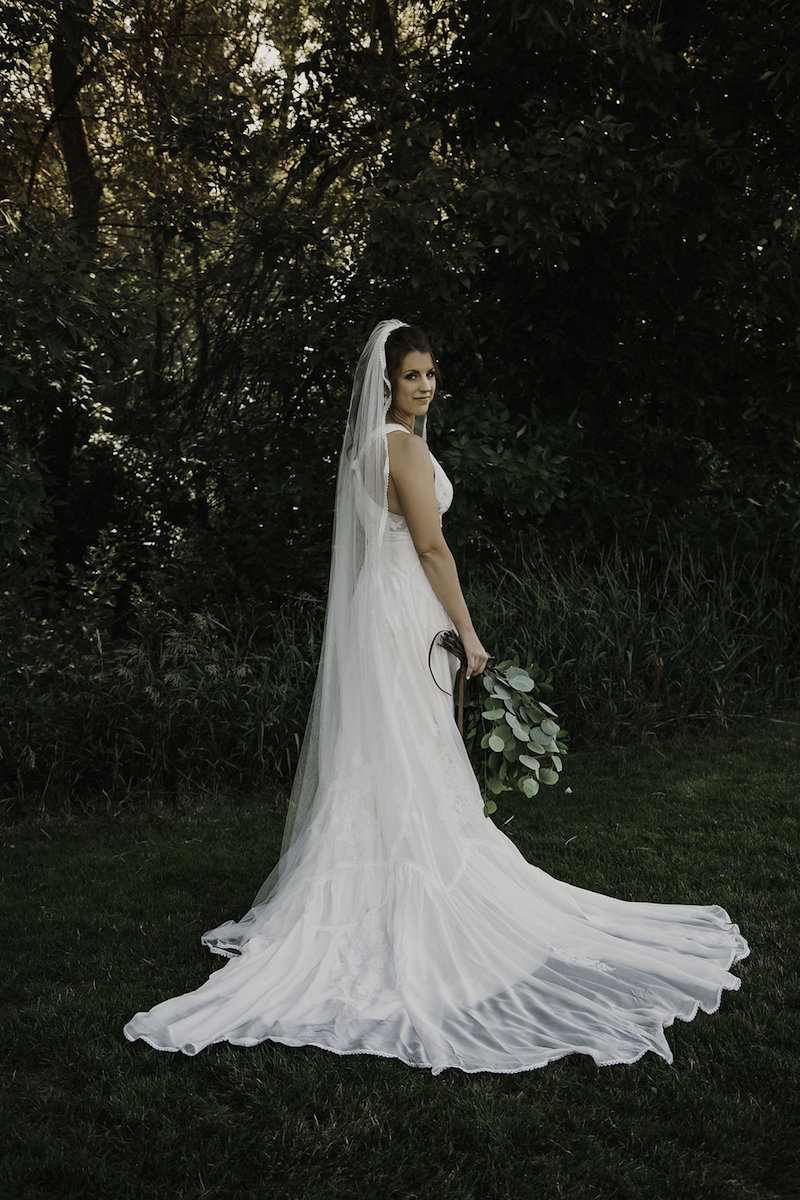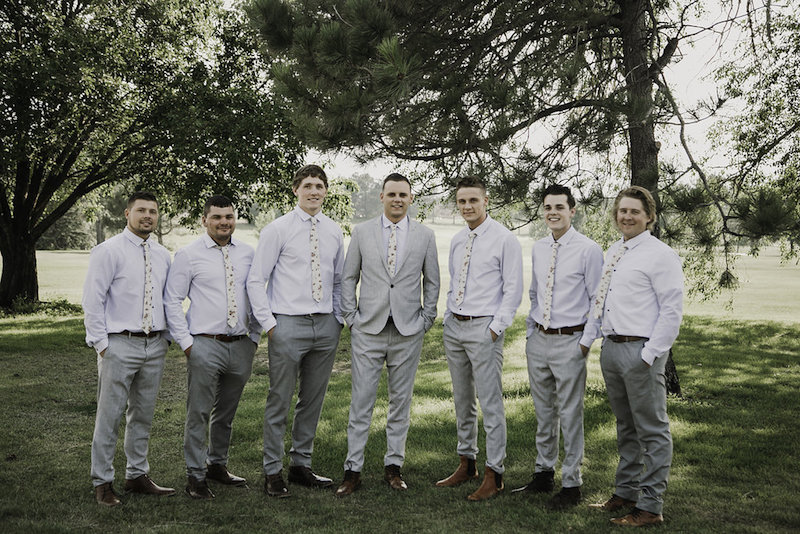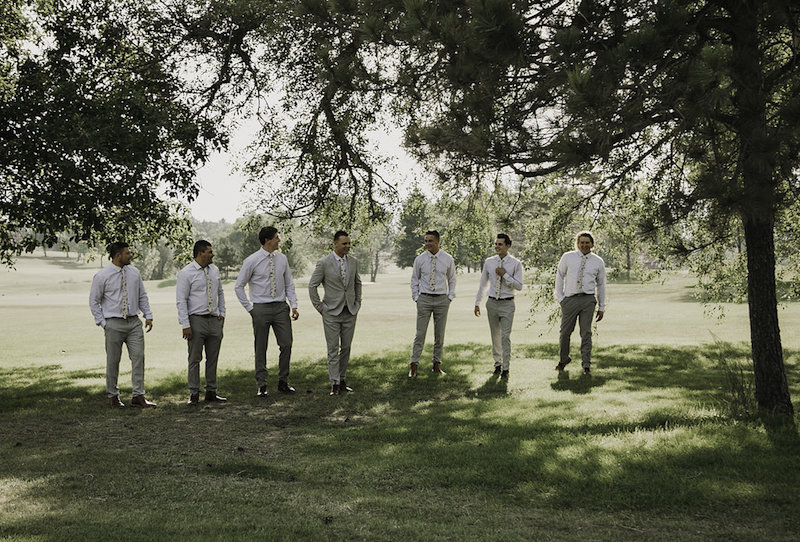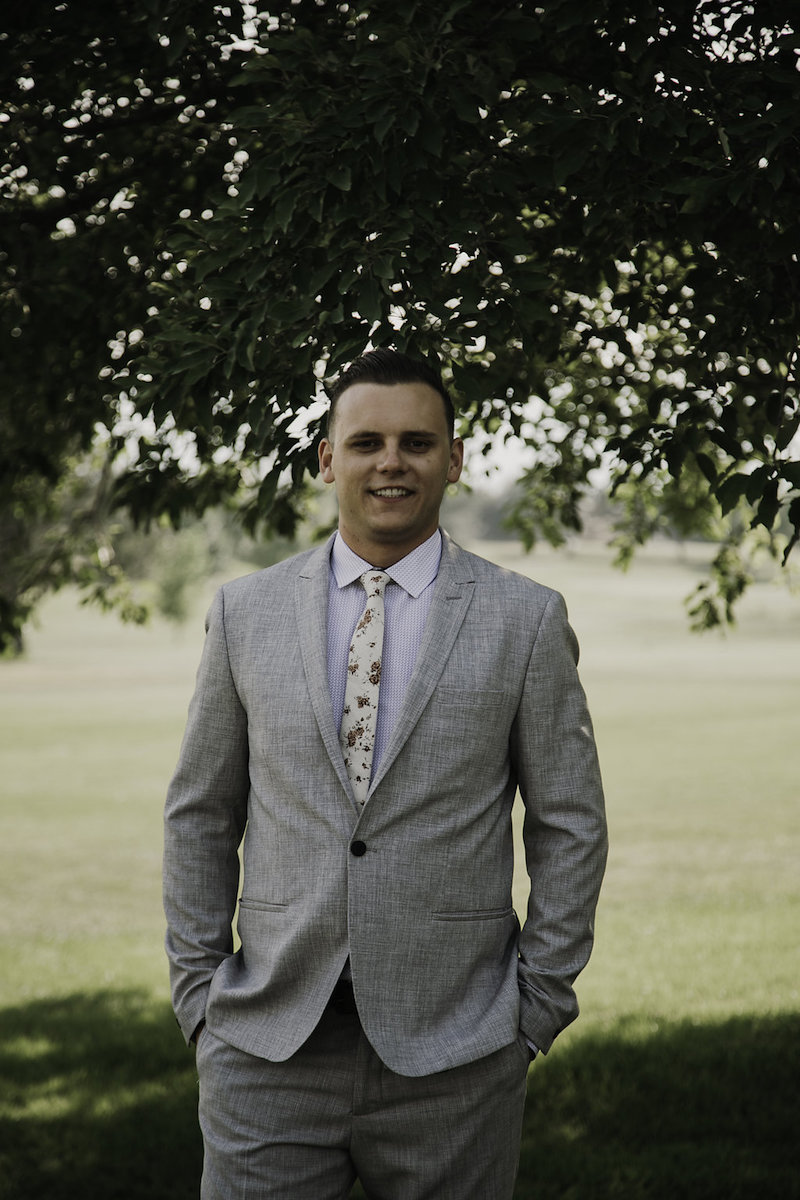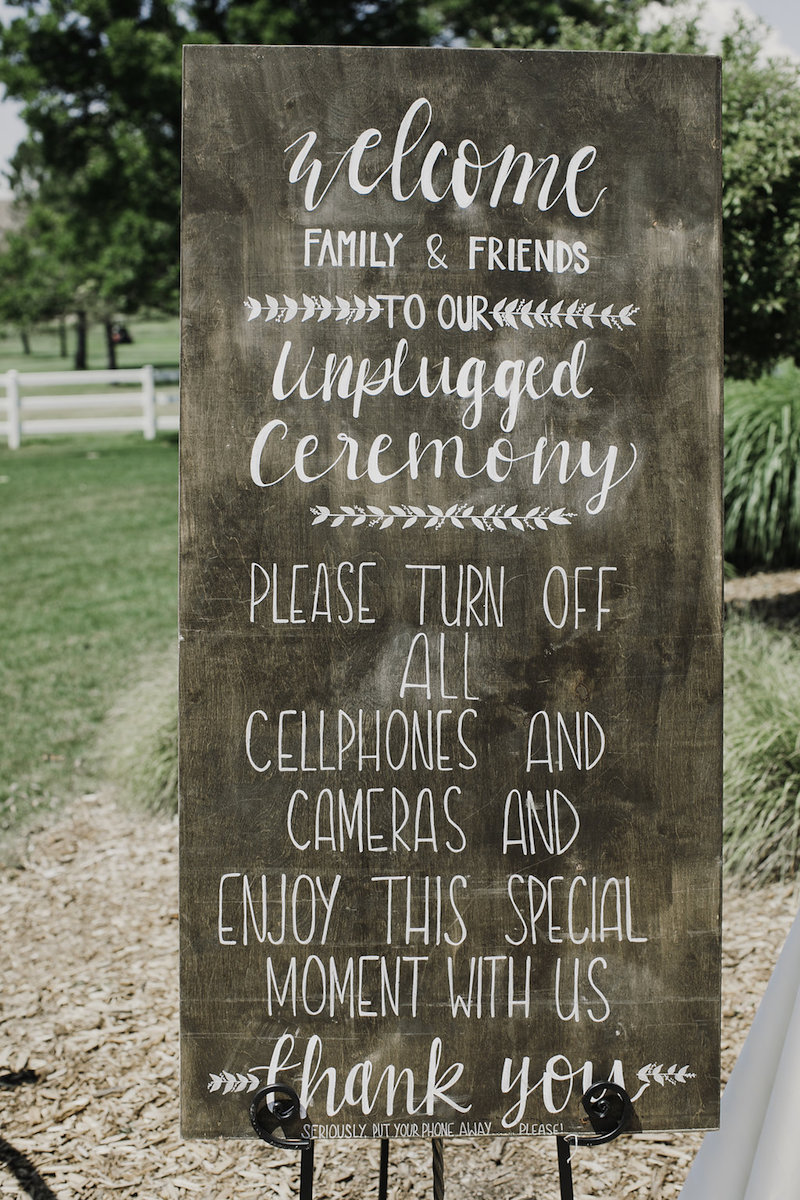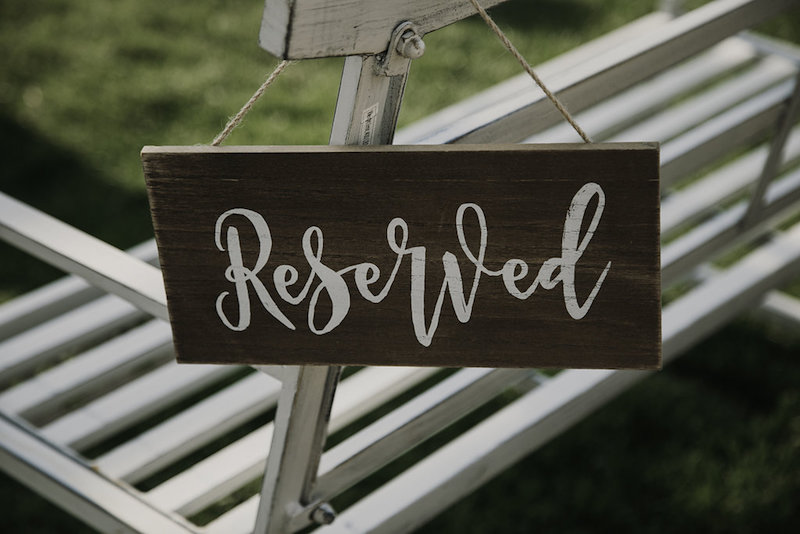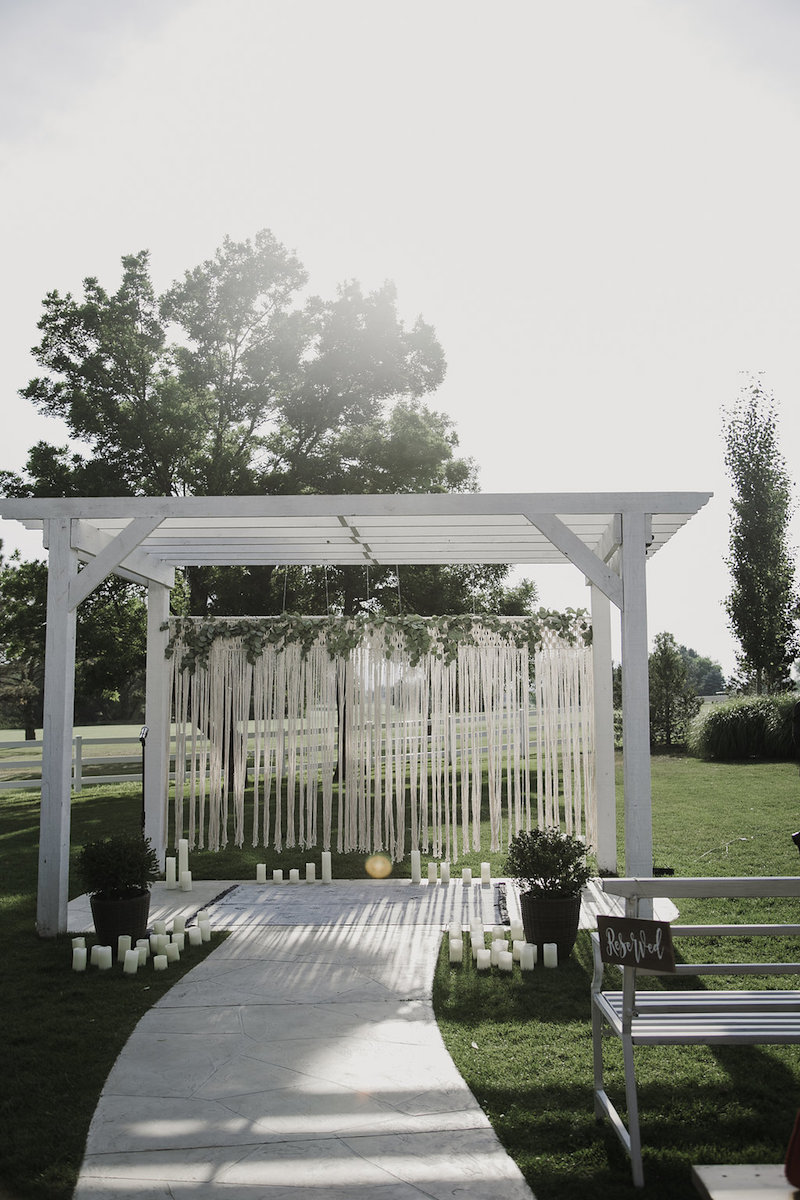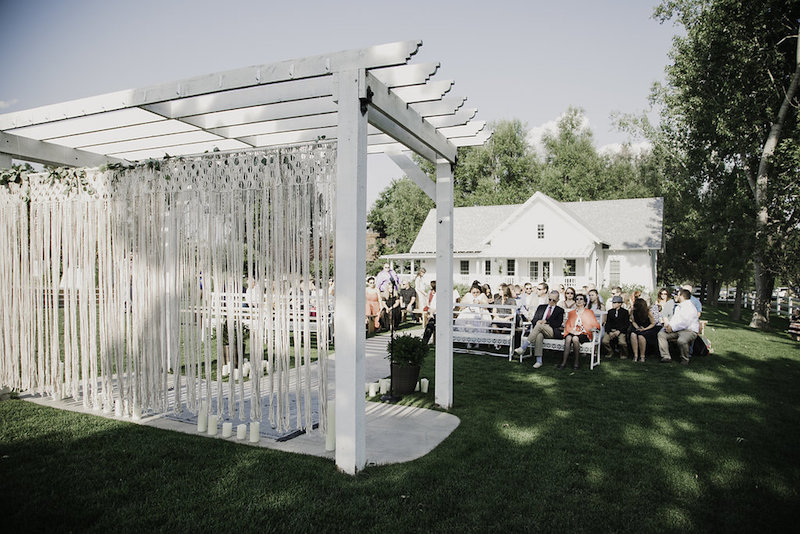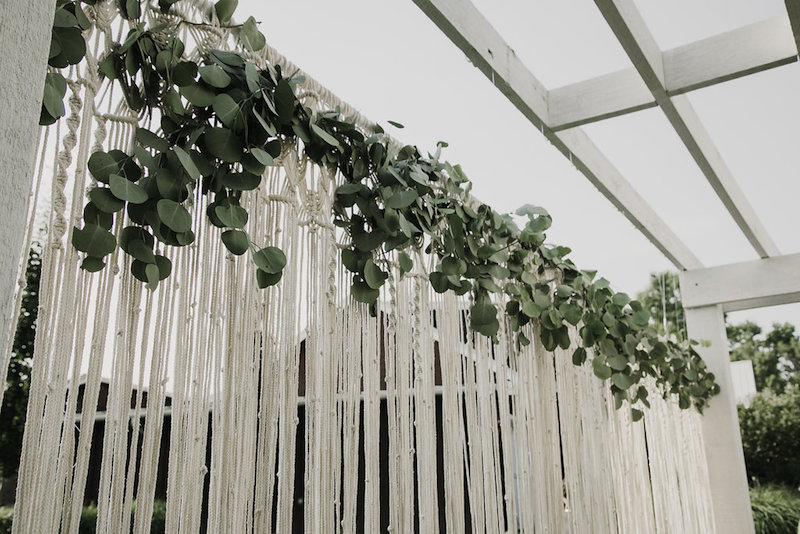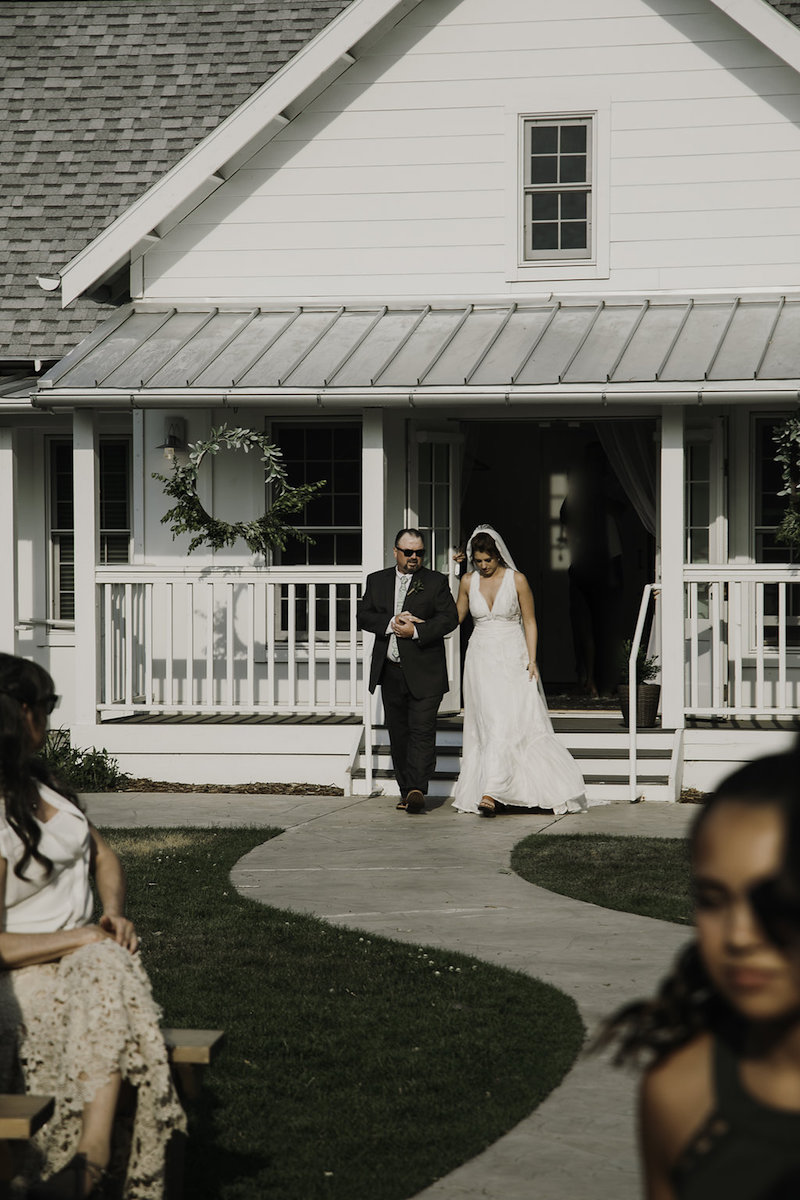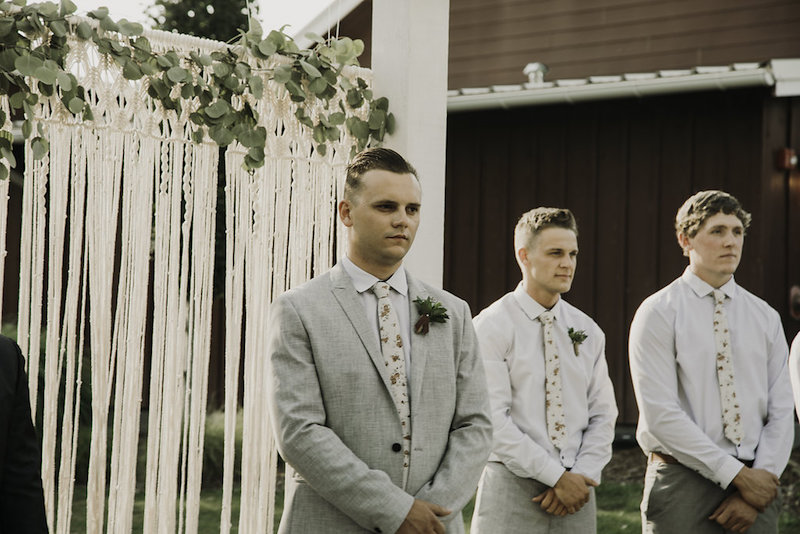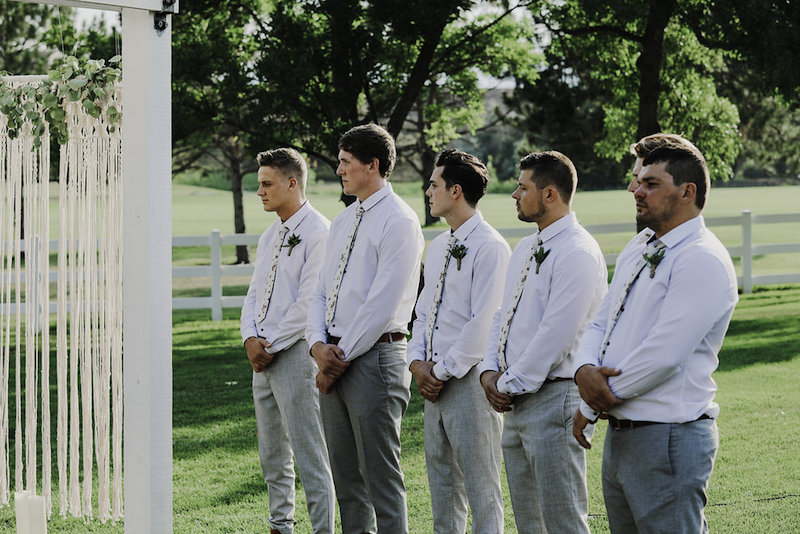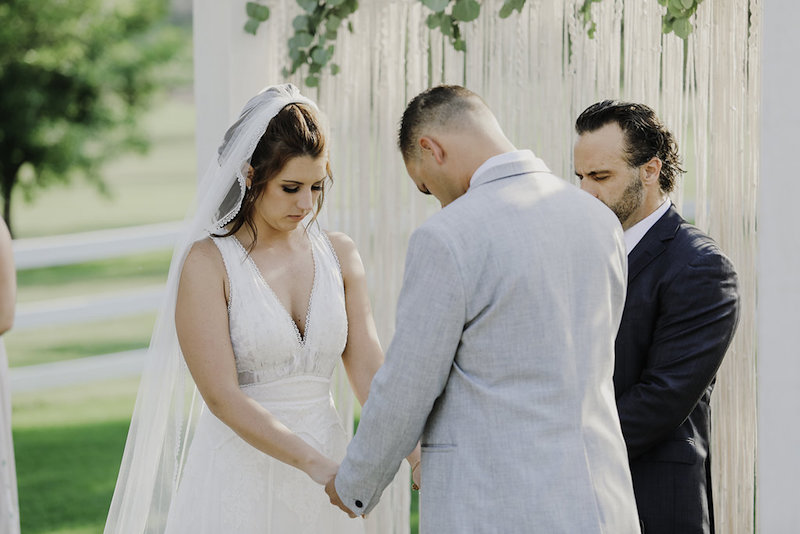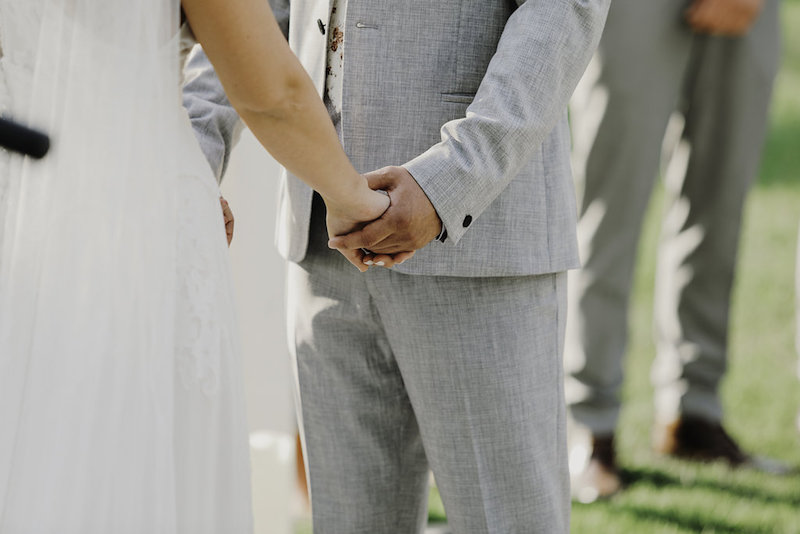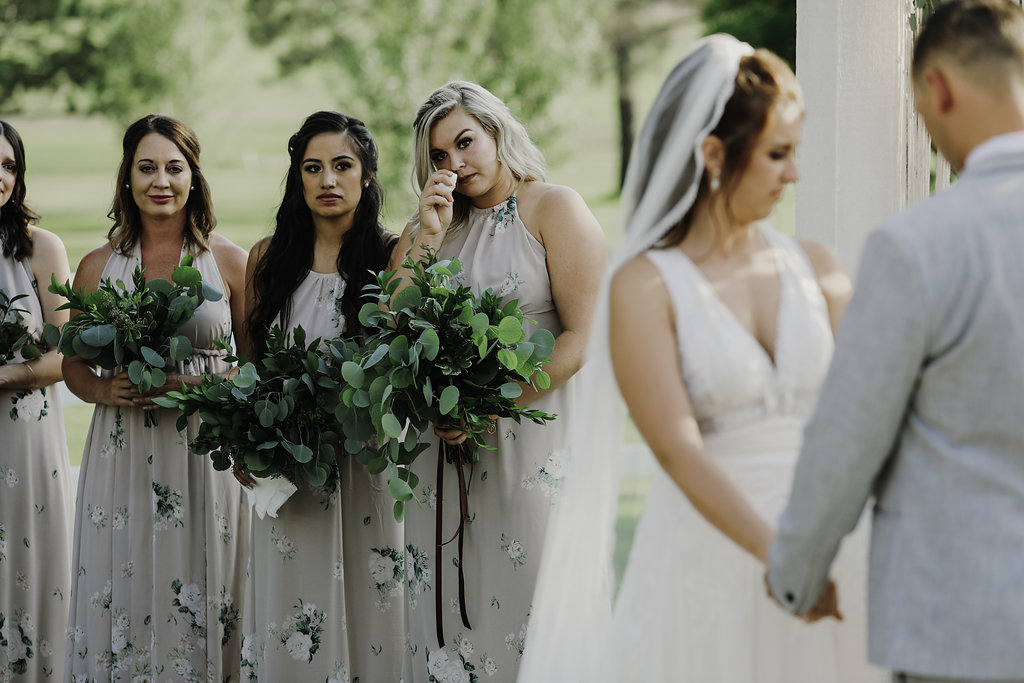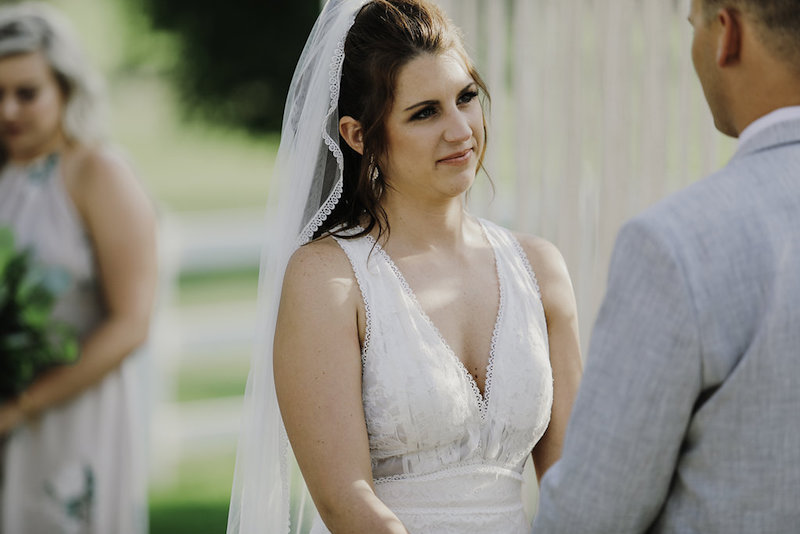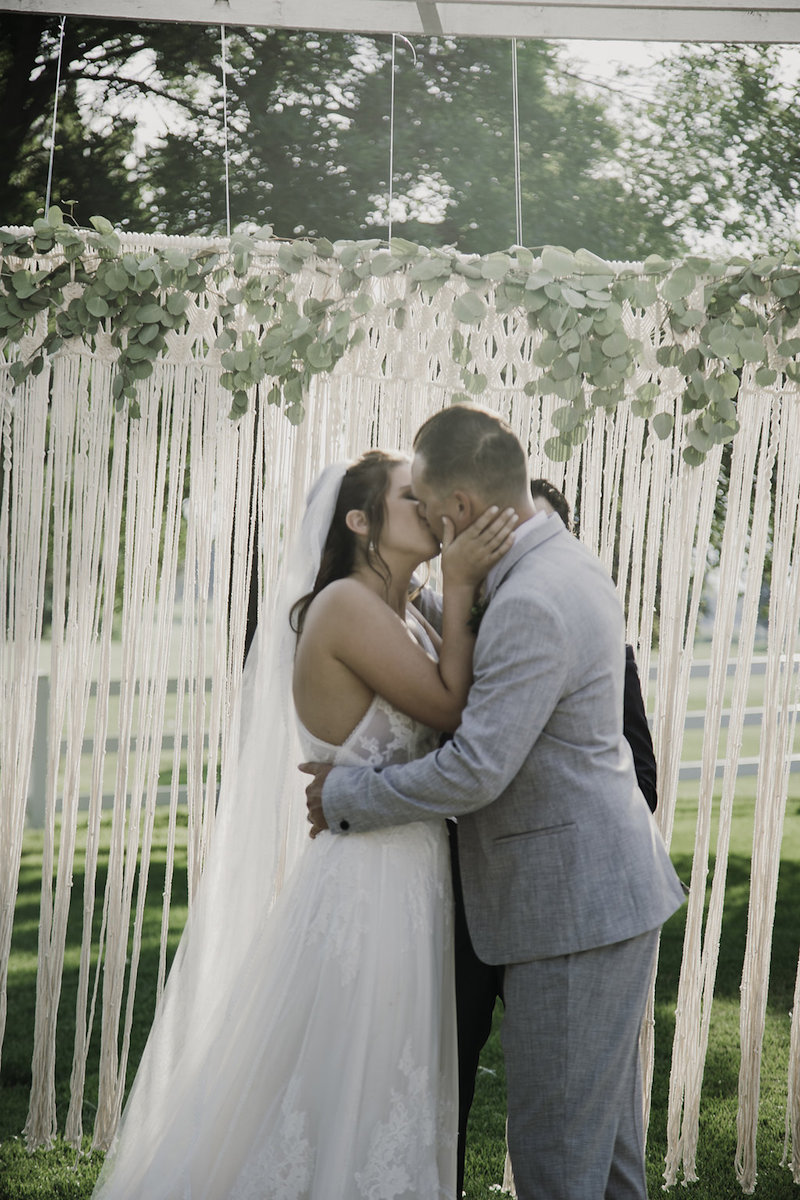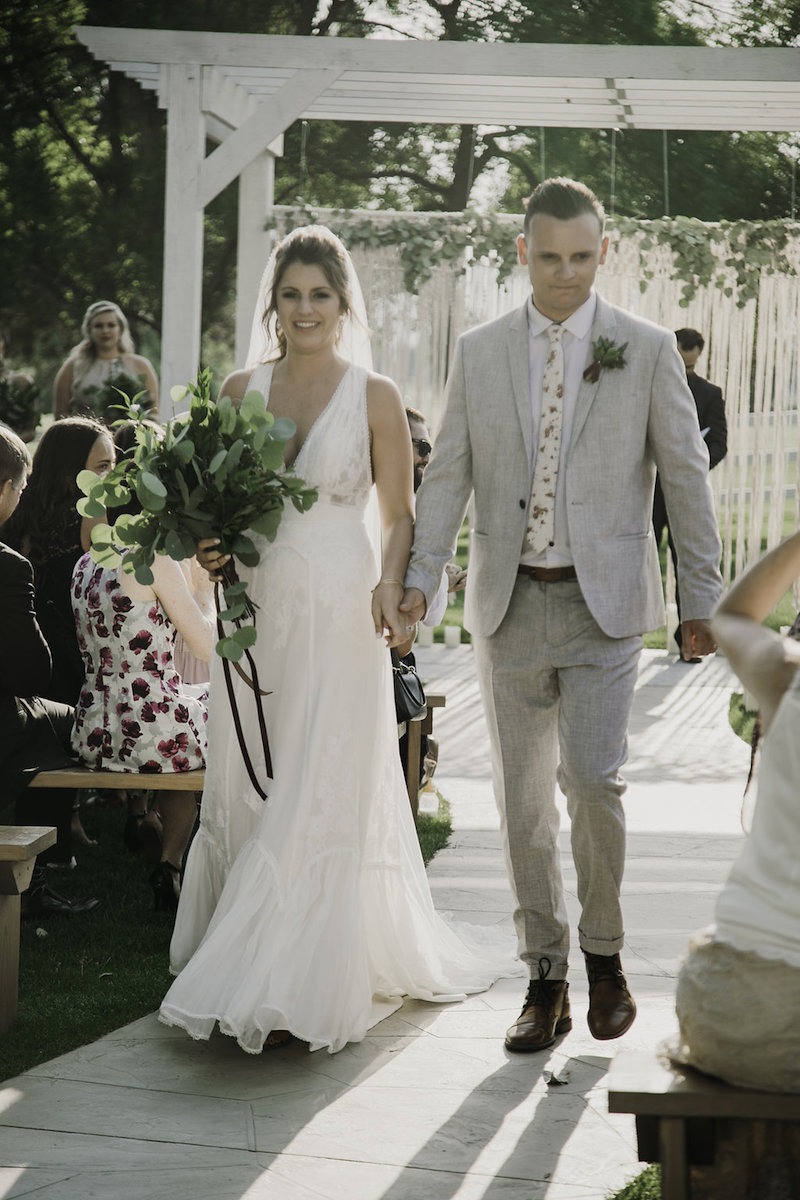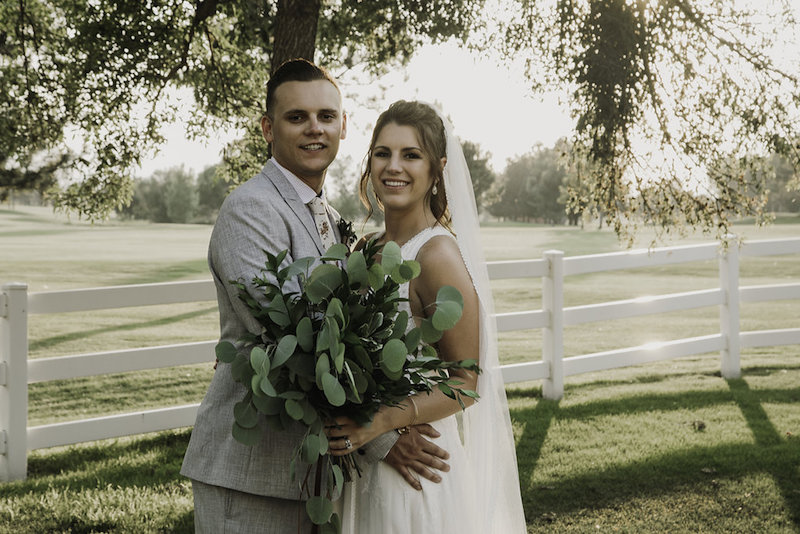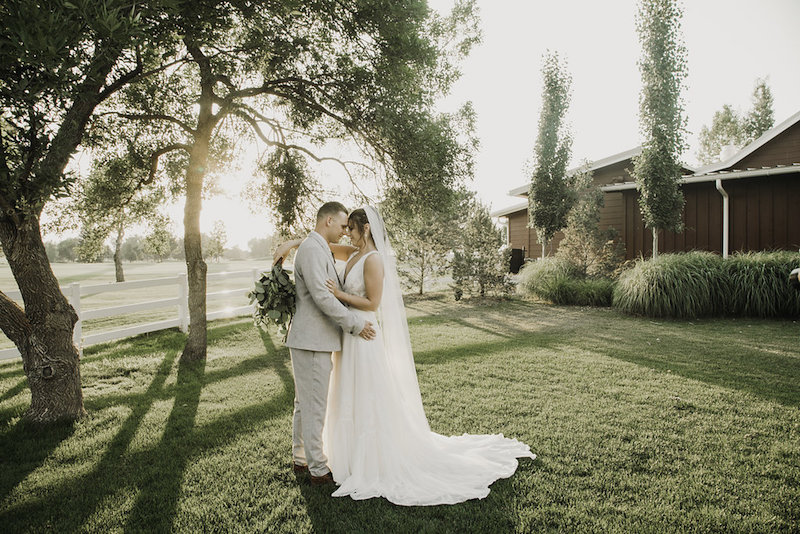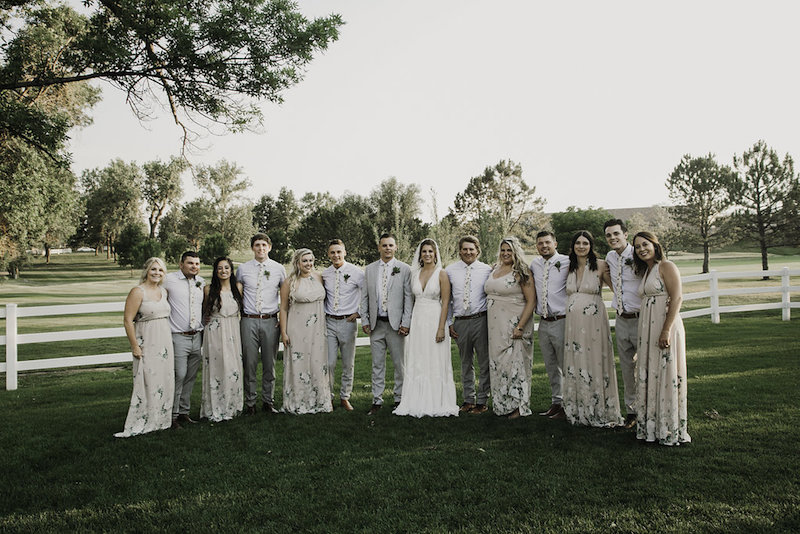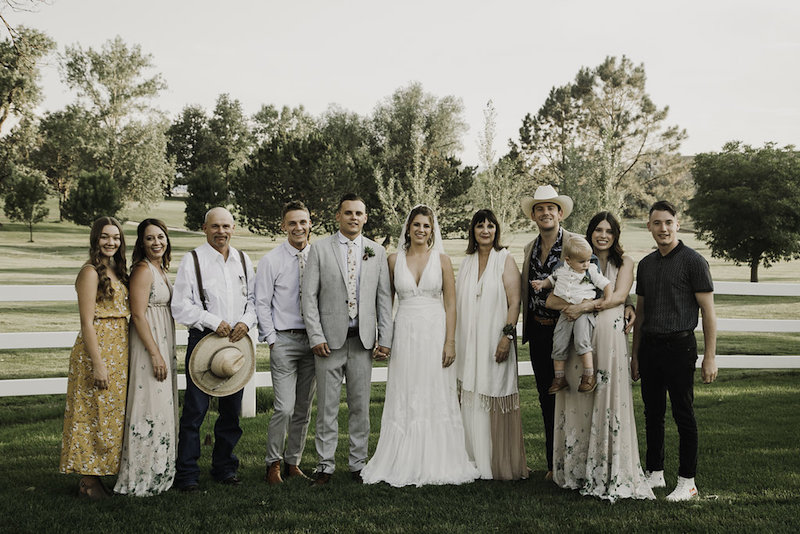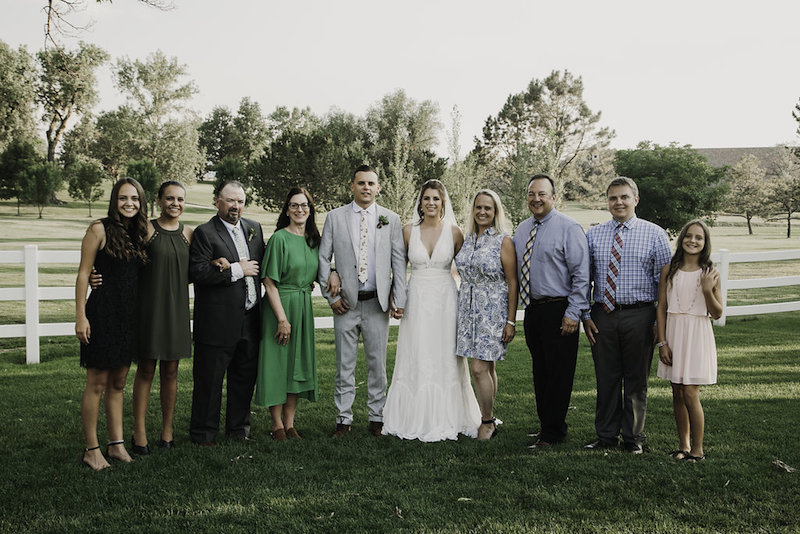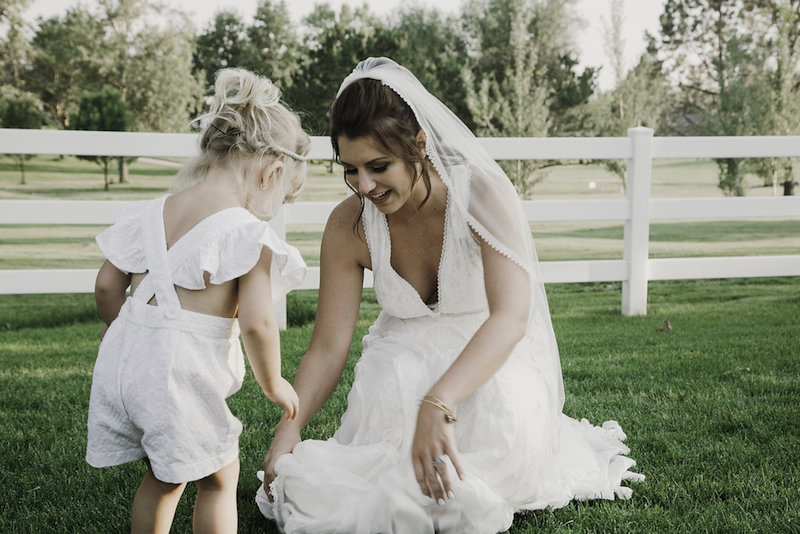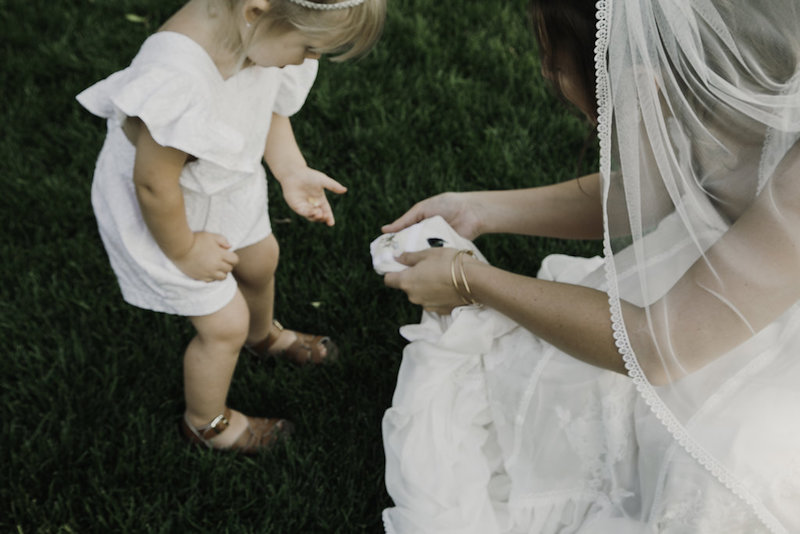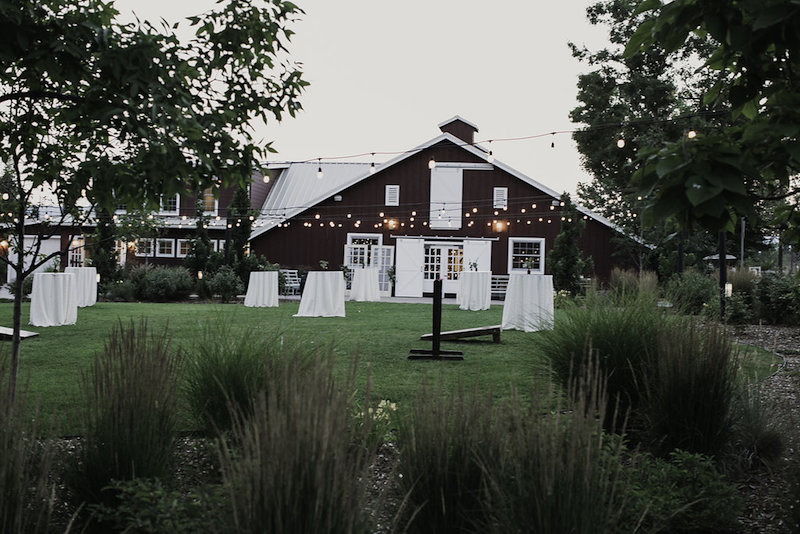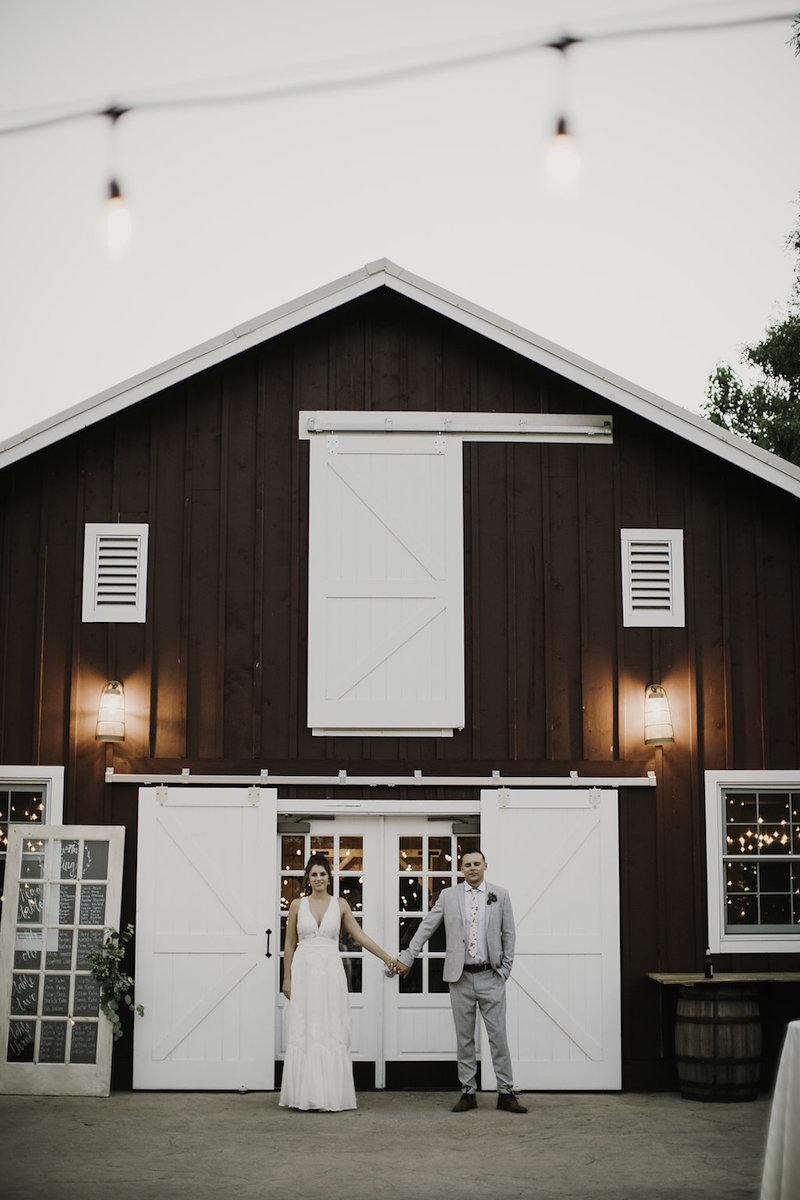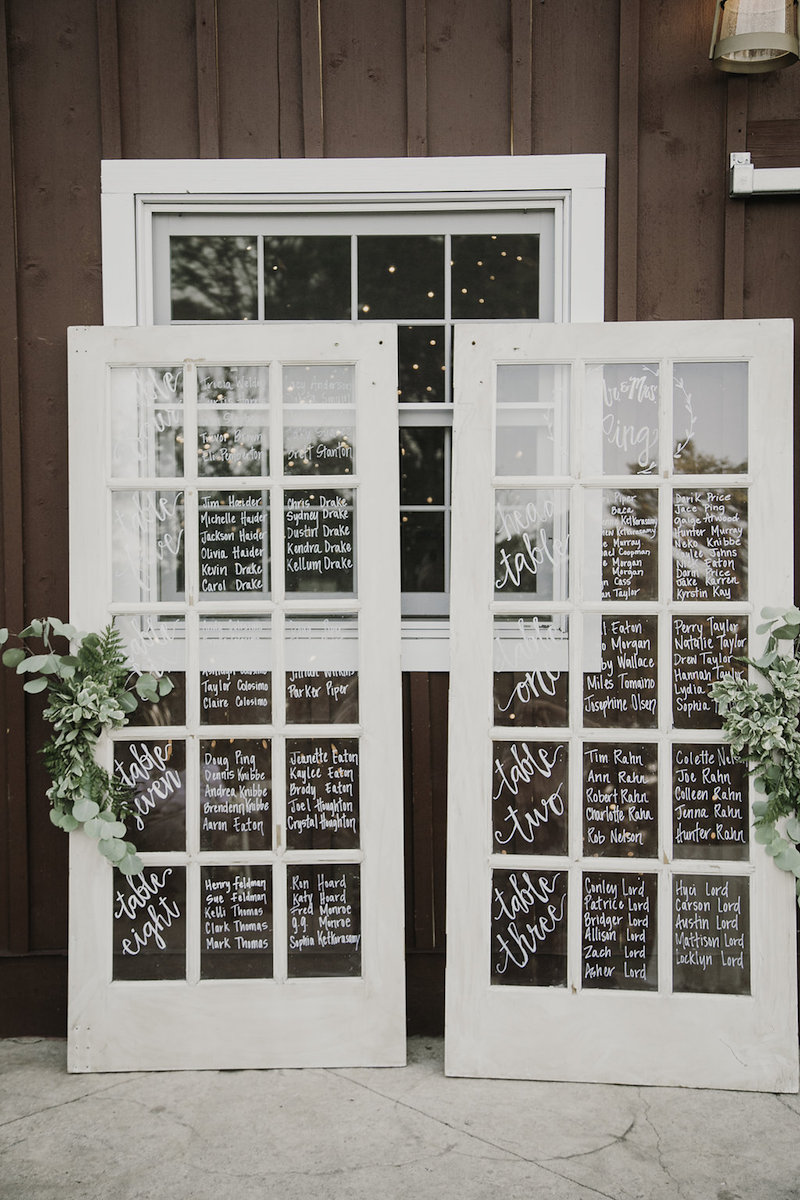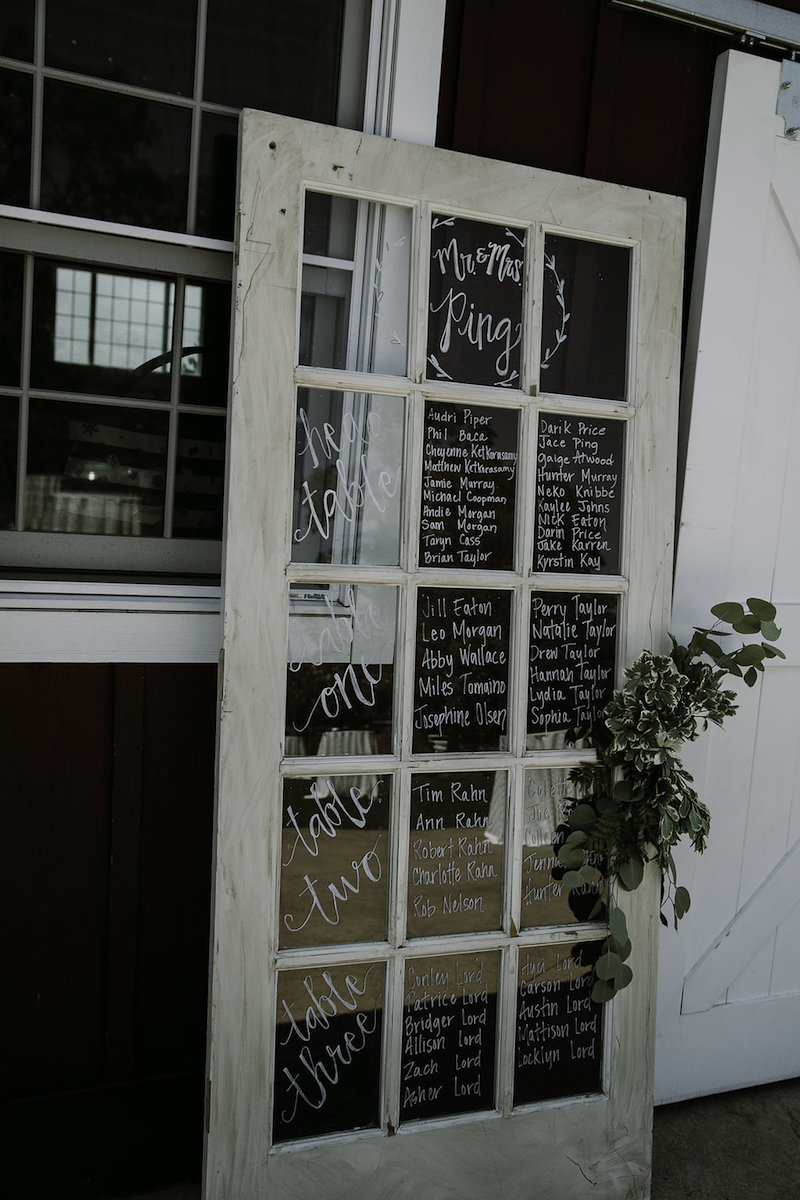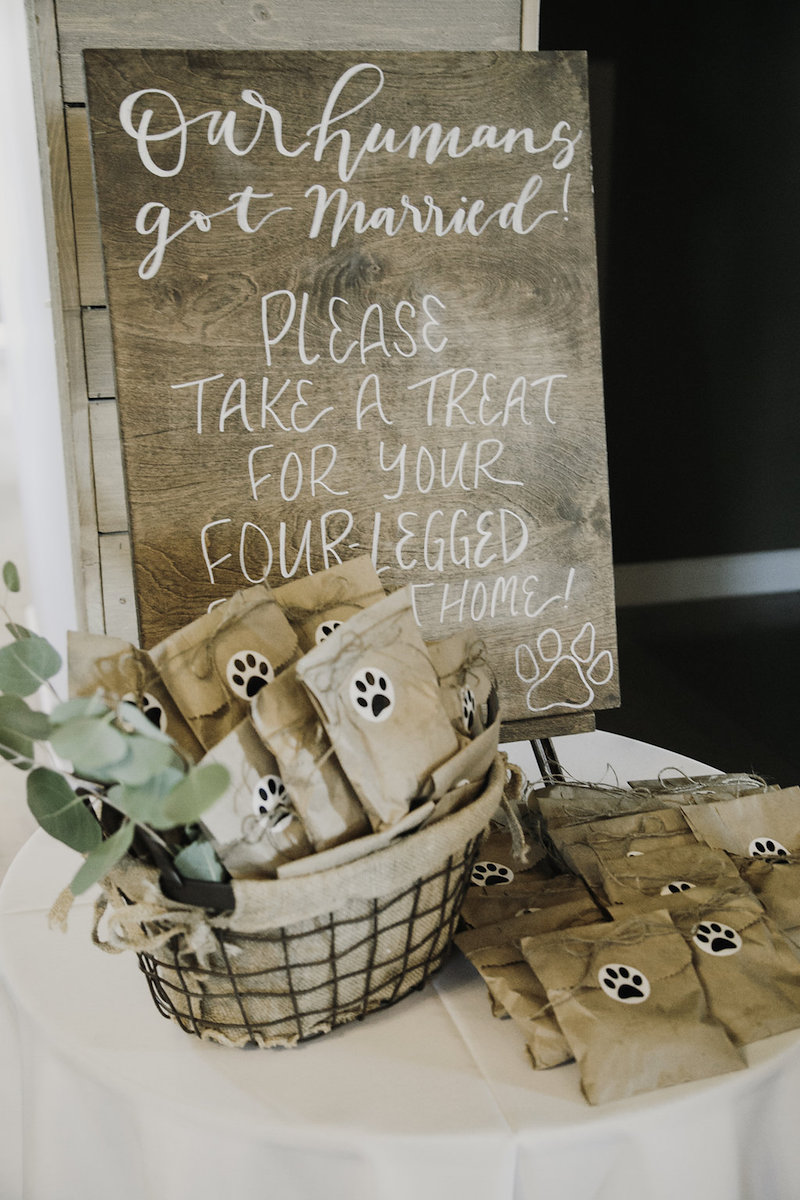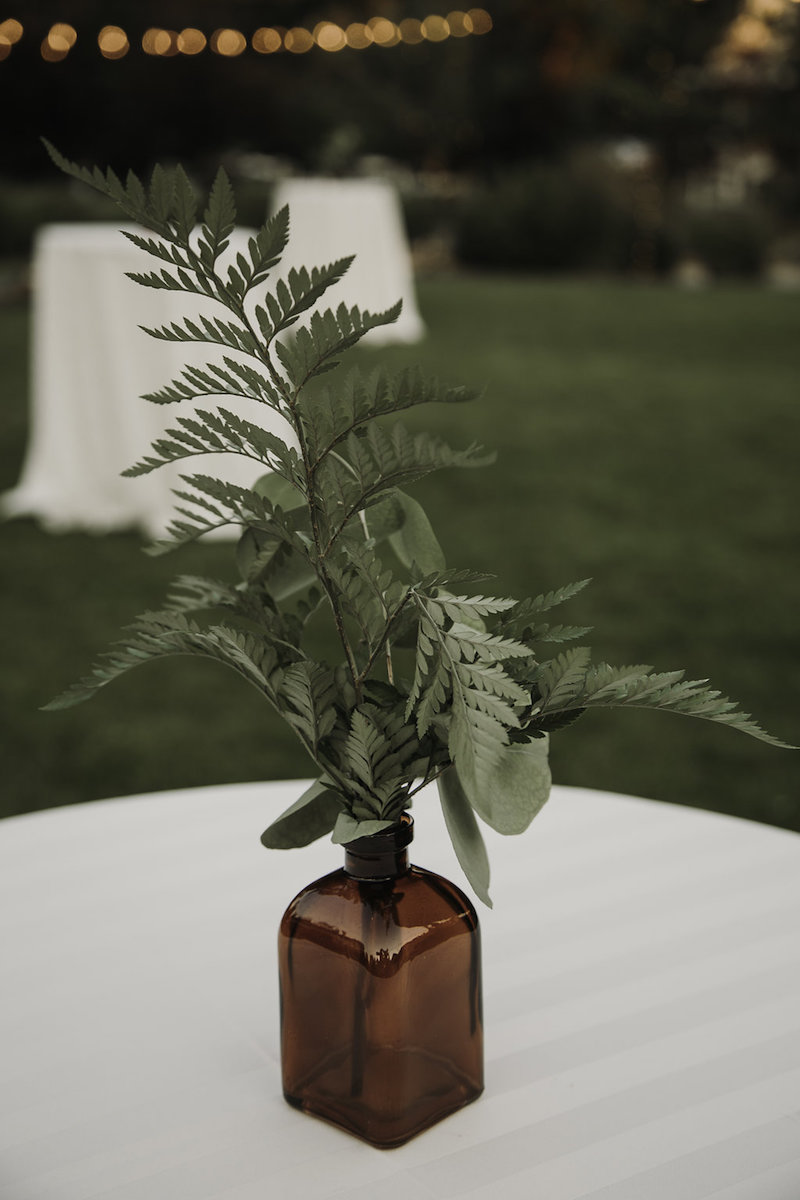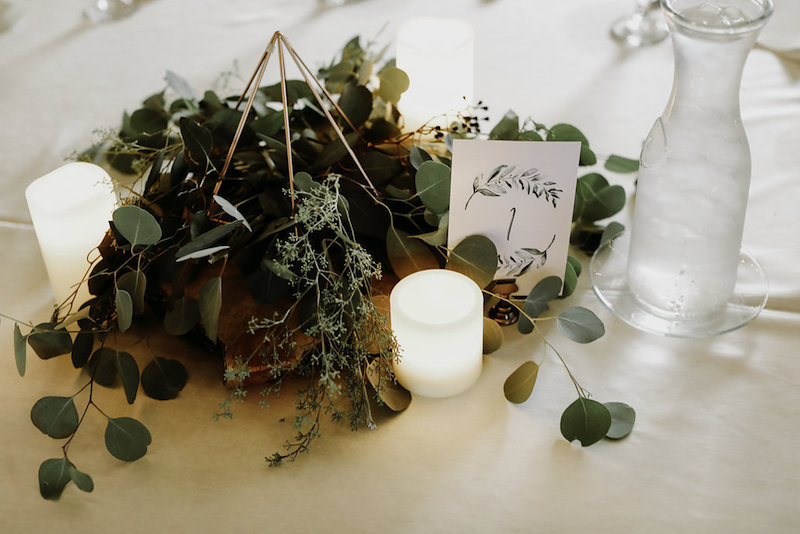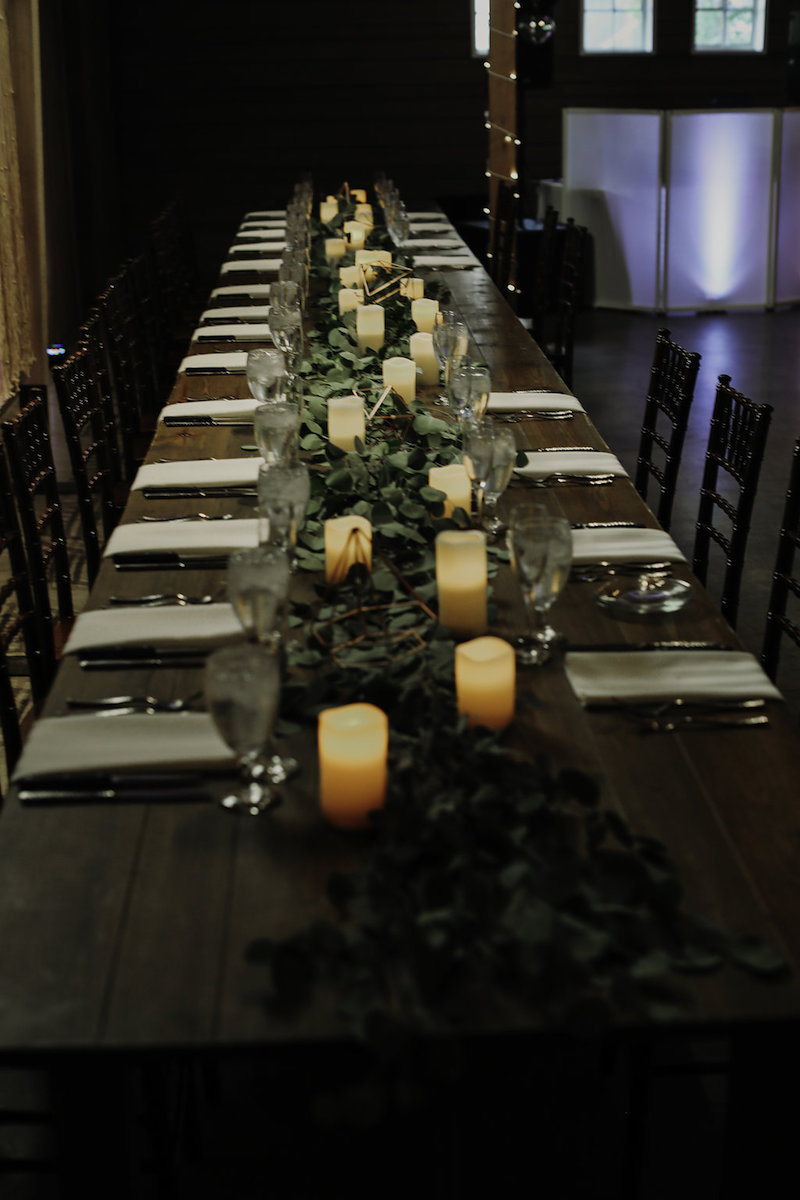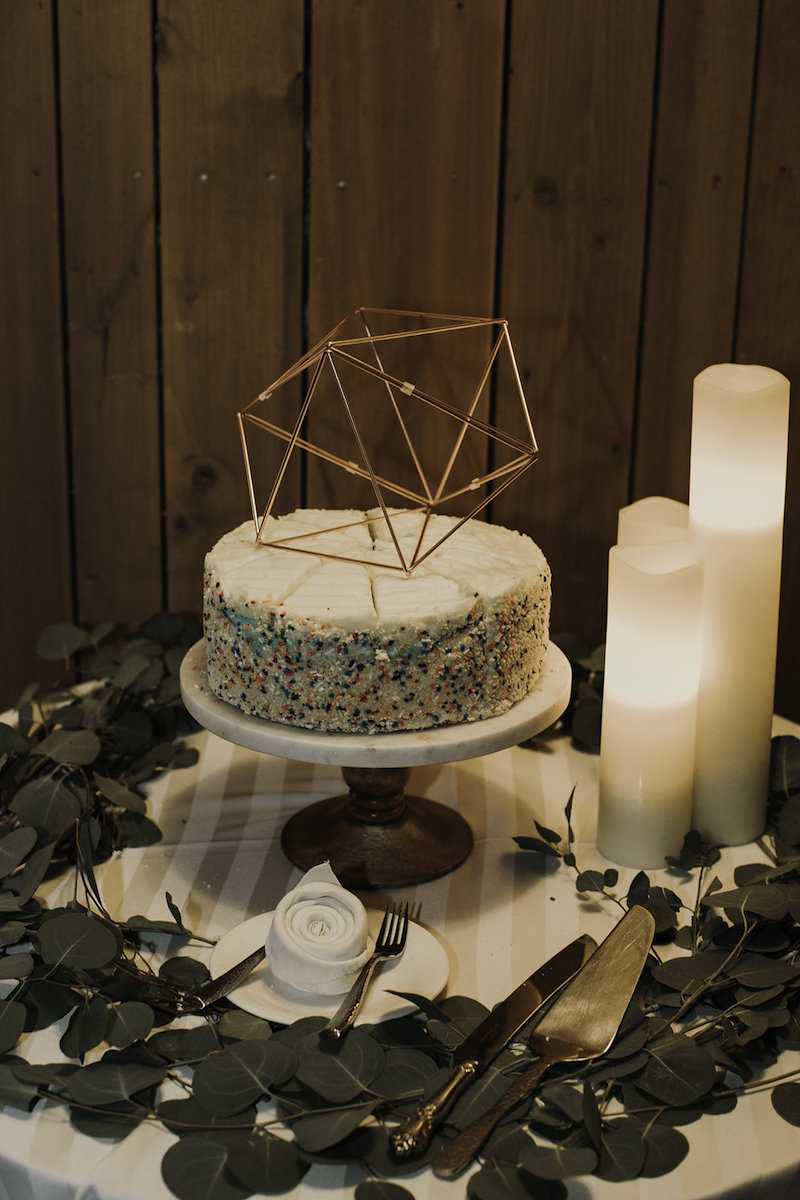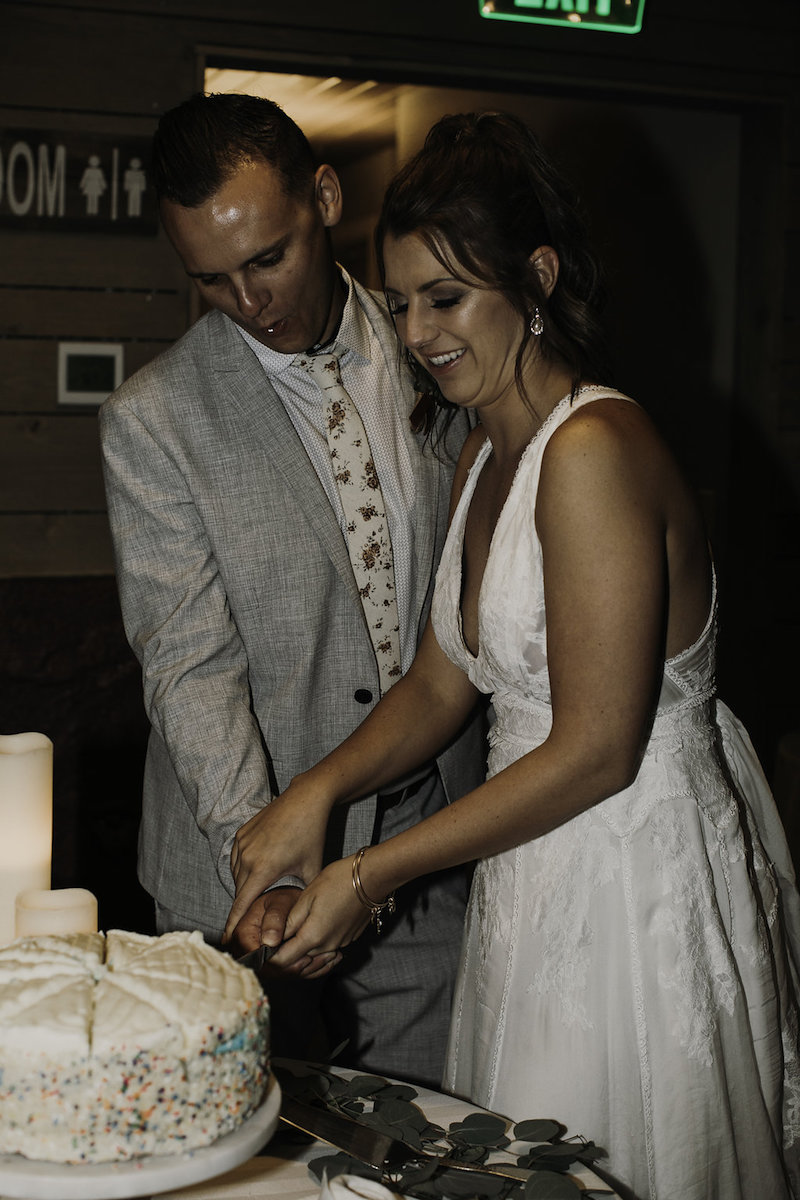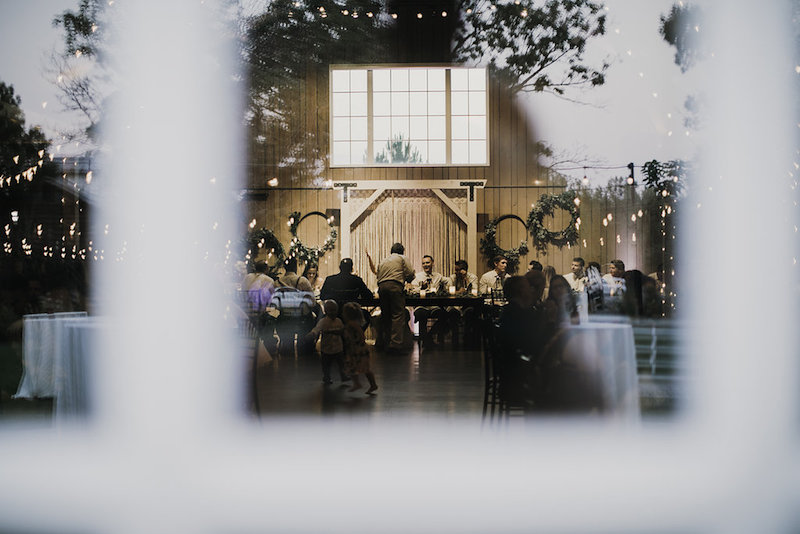 Vendor Credits
Venue: The Barn at Raccoon Creek
Photography: Bokeh Company
DJ: DJ Guy
Dessert: Little Man Ice Cream
Dress: Little White Dress
Hair and Makeup: Beauty Bee Salon
Start planning your own barn wedding with Rustic Bride's venue and vendor guide.