Patricia and Alex's fall Wisconsin farm wedding was all about friends, family, and DIY.

Held at Serenity Farm in Oconomowoc, Wisconsin, the celebration was carefully planned to include the talents of the people that the couple, who met at a metal concert while students at the University of Wisconsin-Oshkosh, loves most.
"It was important to us to include as many people who shaped us into who we are today," says Patricia. "We are a strong and loving couple due to their influences."
And boy, Alex and Patricia sure do have one talented group of loved ones. One of Patricia's best friends, who the bride has known since she was four years old, made the cake, while photography was provided by college friend D. Fritz of River + Root Photography. Friends of the bride's father served as bartenders, and the couple's officiant baptized and confirmed Patricia—and even married her own parents.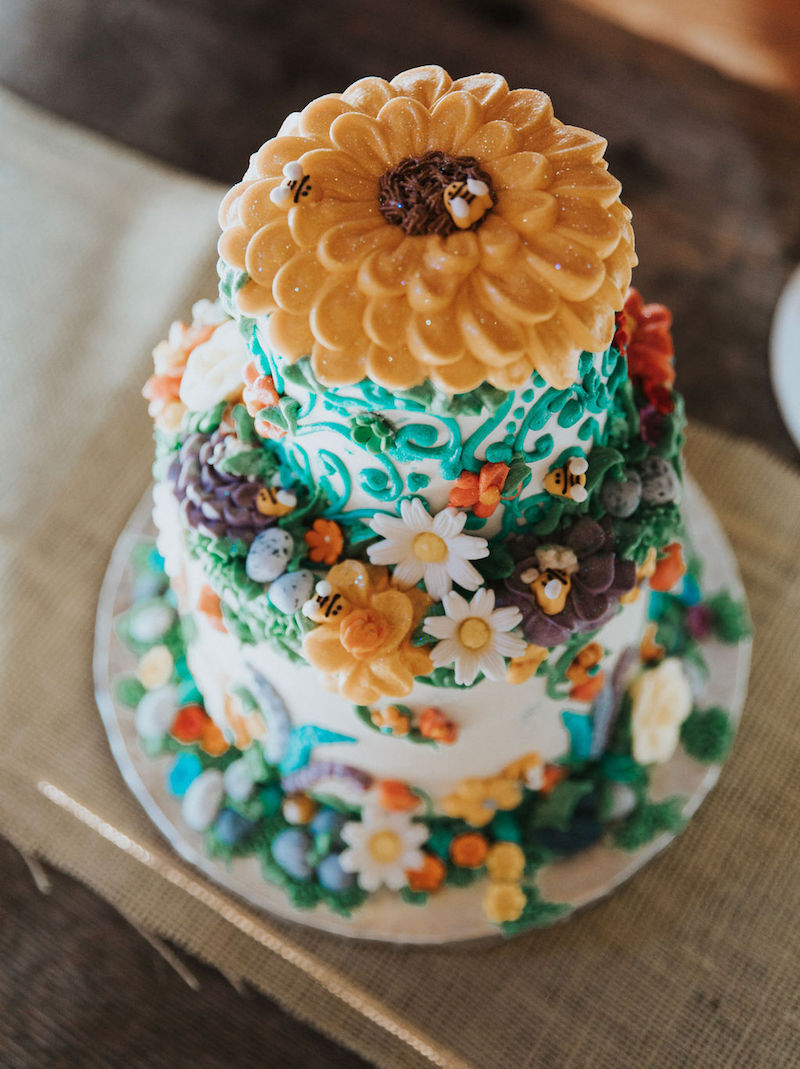 And speaking of the bride's parents' wedding, there's another special detail that made it into Alex and Patricia's big day: Patricia wore her mother's own wedding dress, accompanied by her great-great grandmother's pearl necklace, which has been passed down through their family for generations.
Mother and daughter even had their own first look, followed by a moment where the two posed with a photo of Patricia's mother on her wedding day wearing the same dress (how sweet is that!).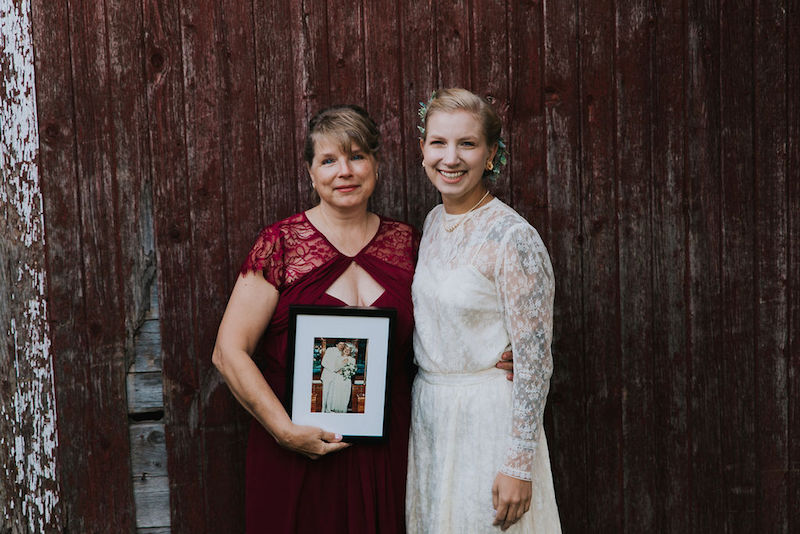 But the meaningful touches didn't stop there. The centerpieces, made by the bride's aunt, were potted plants with native grass, kale flower, and ground cover; these arrangements were placed over burlap table runners adorned with willow branches from a local park. Slices of pine from Patricia's parents' cabin were turned into coasters and used as seating cards.
For favors, the couple gave their guests homemade soap (made by the bride and her mom), essential oil sprays (made by the bride), chapstick with a picture of the venue's barn on it, and blankets for sitting on the hay during the ceremony, which took place underneath an oak tree next to a working greenhouse and field.
Ask the couple, and they'll tell you their favorite moment was their first dance. "We started out doing a slow dance, but then had the DJ switch the music to a do a hip-hop routine," says Patricia. "Everyone loved it, and it was something that had been on Alex's bucket list."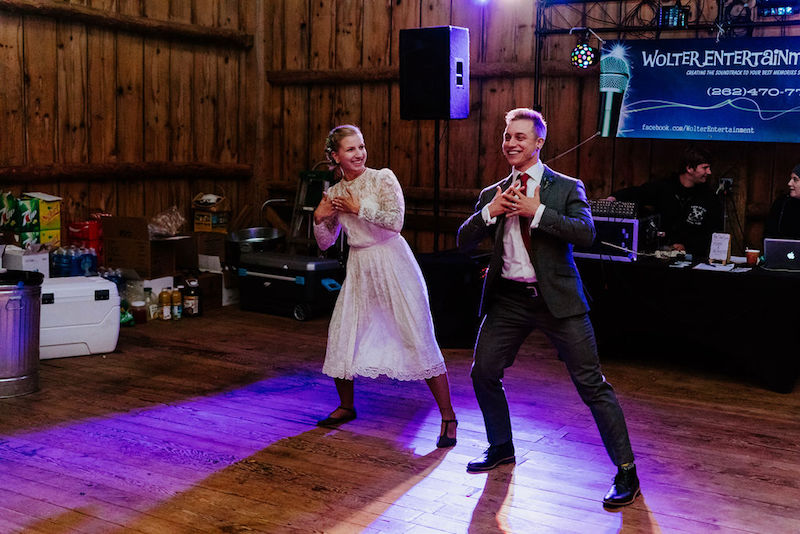 Looking at these pictures, you can just tell these two have something special.
"There wasn't a set moment when I knew Alex was the one," says Patricia. "It is more a constant feeling. When I am around him, he makes me feel so at peace. He supports me no matter what and is always there when I need him. He compliments me perfectly and helps me to be the best me I can be."
Adds Alex: "Patricia is my best friend; she is the first person I want to tell things and do things with. We have a lot of shared interests and future goals. There is no one I would rather spend the rest of my life, laughing with."
Patricia and Alex, thanks so much for sharing your beautiful day with us!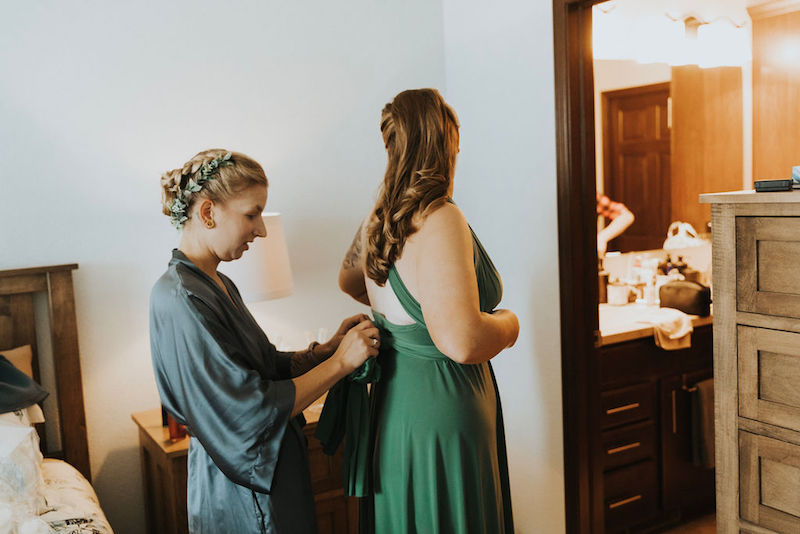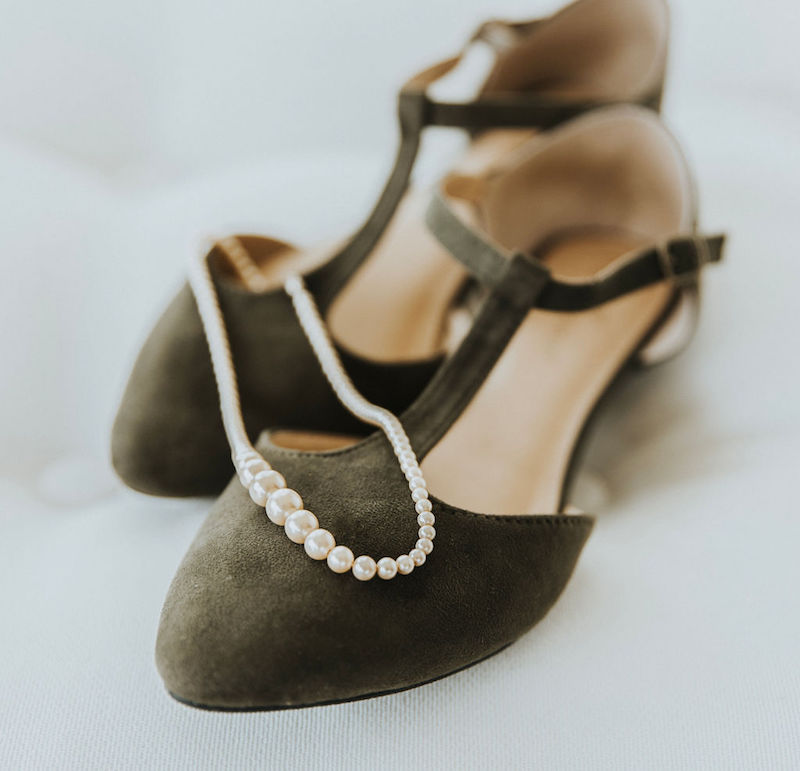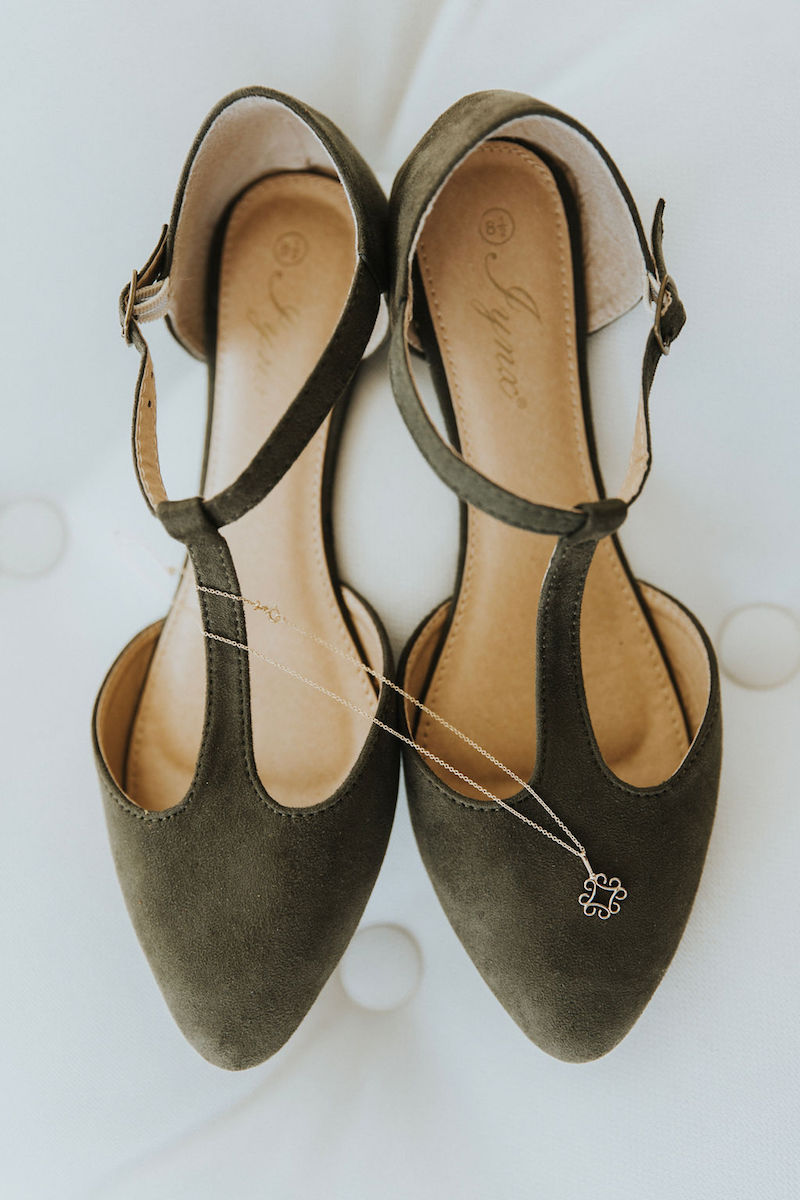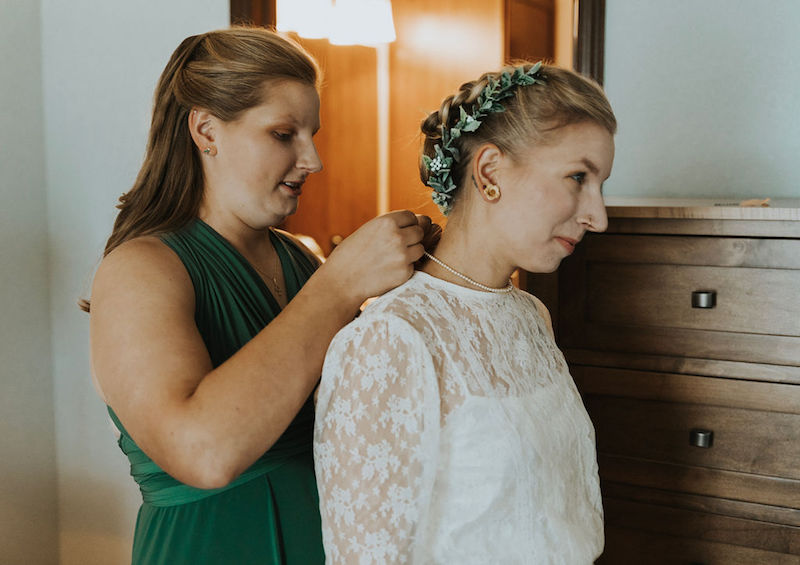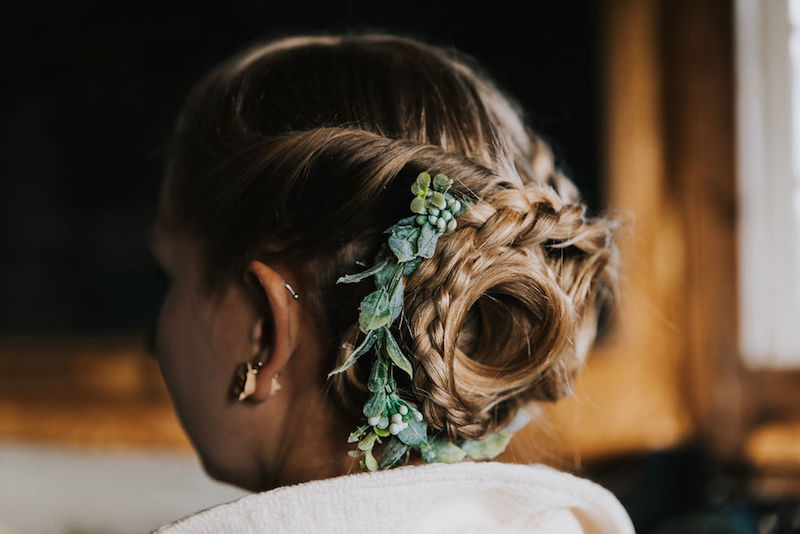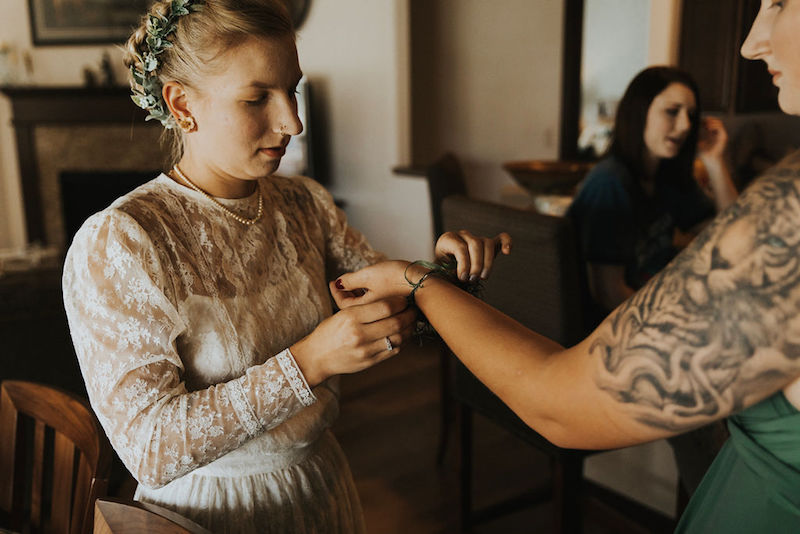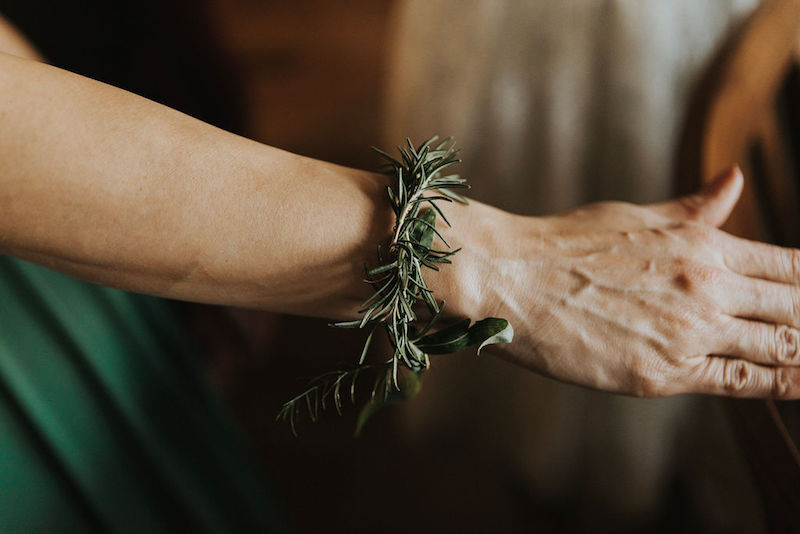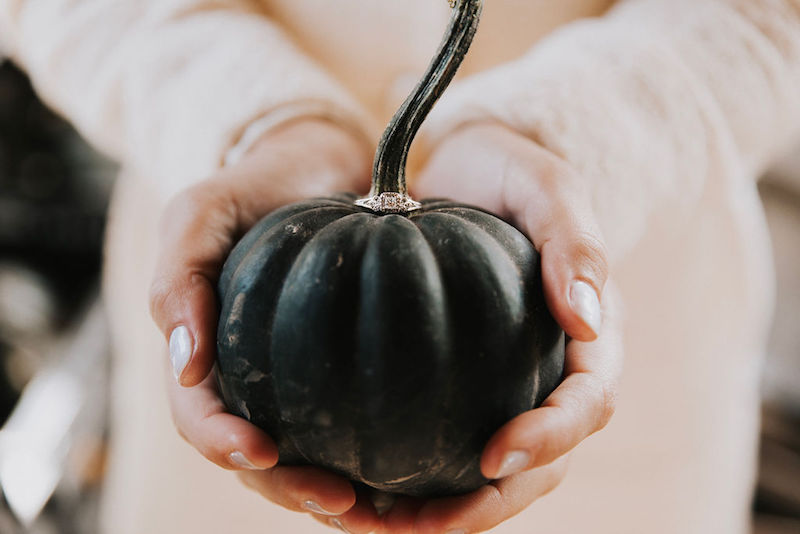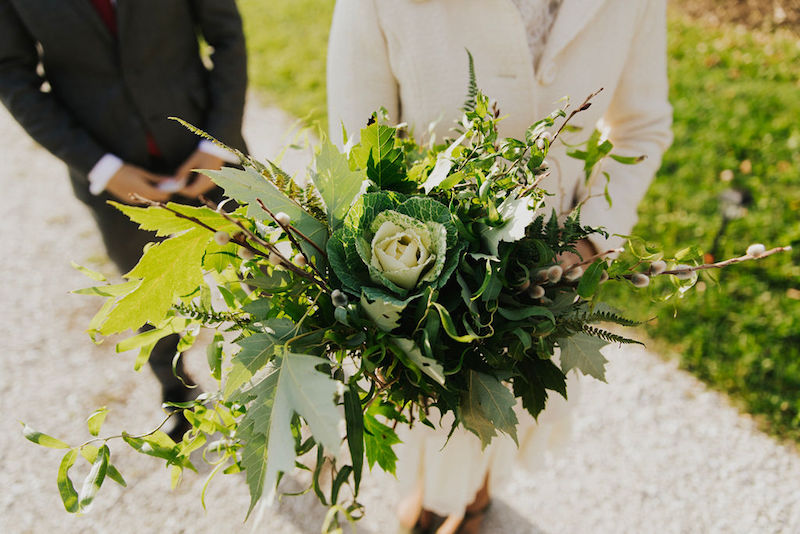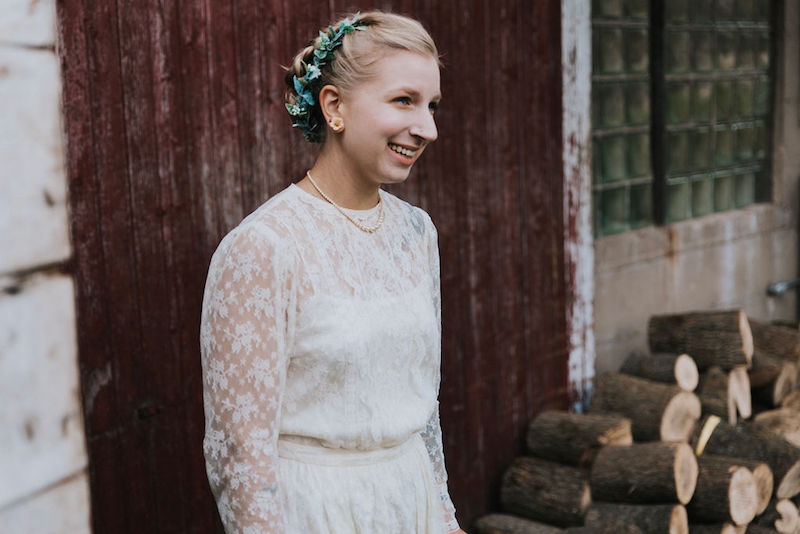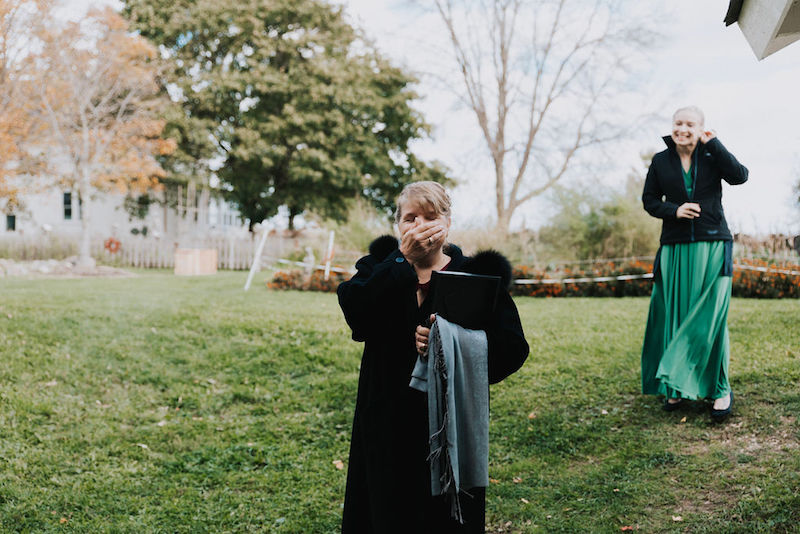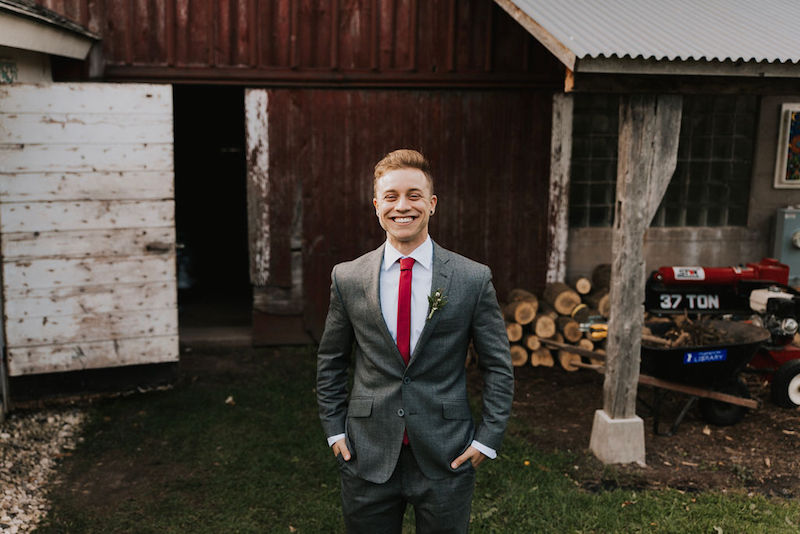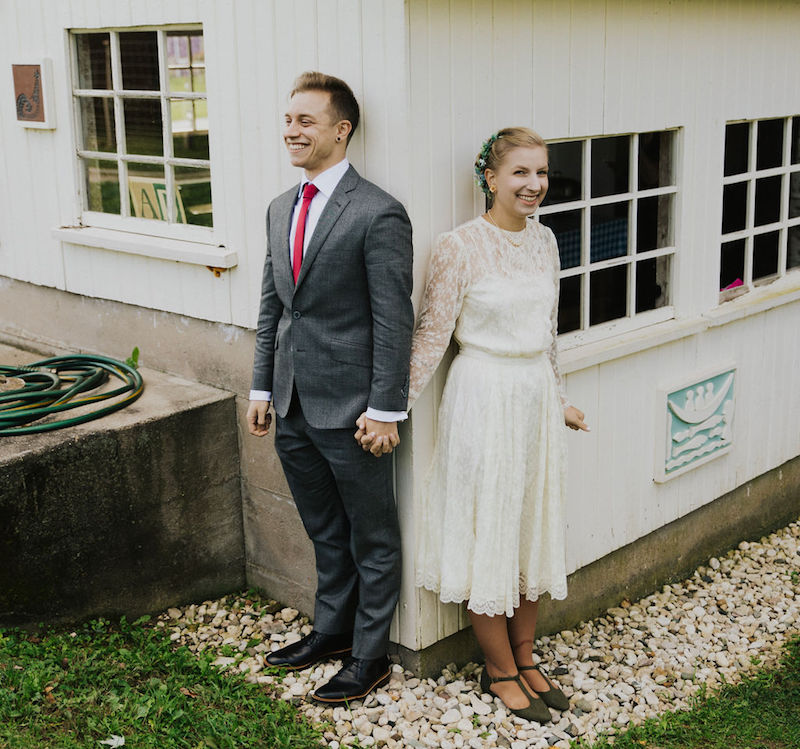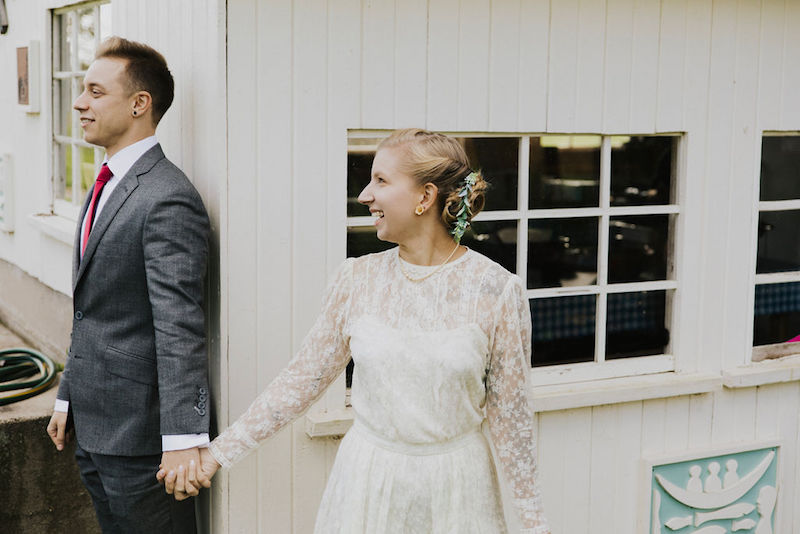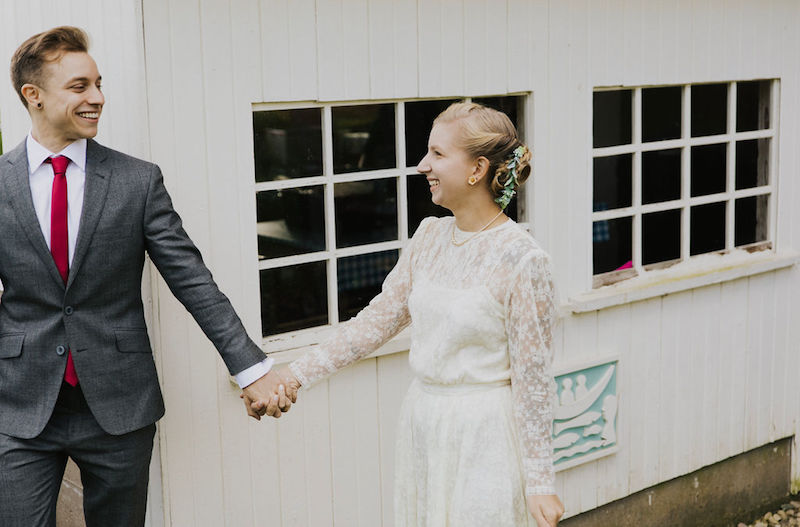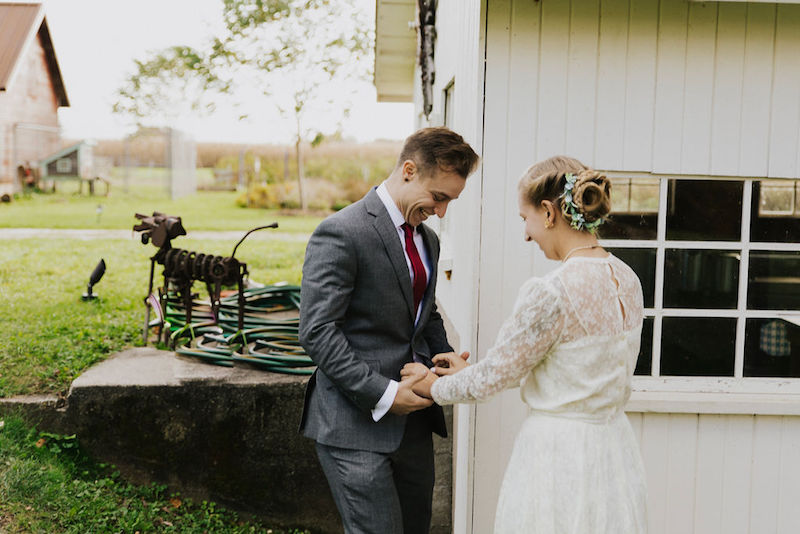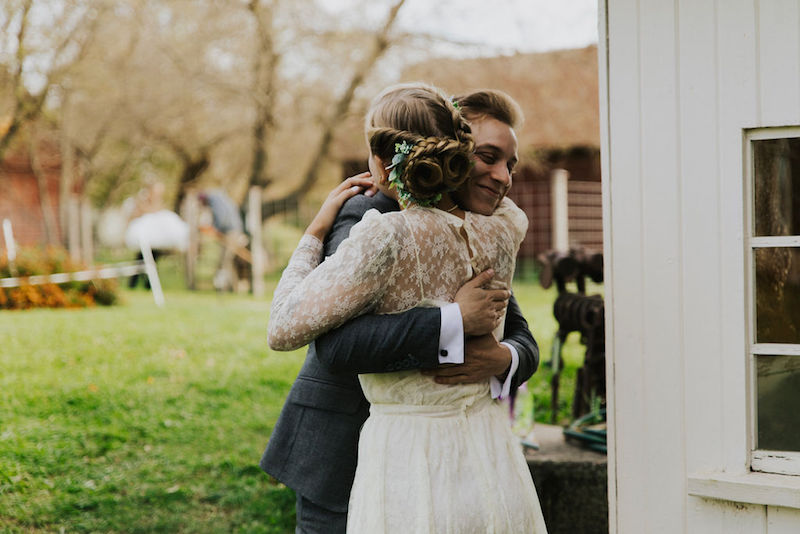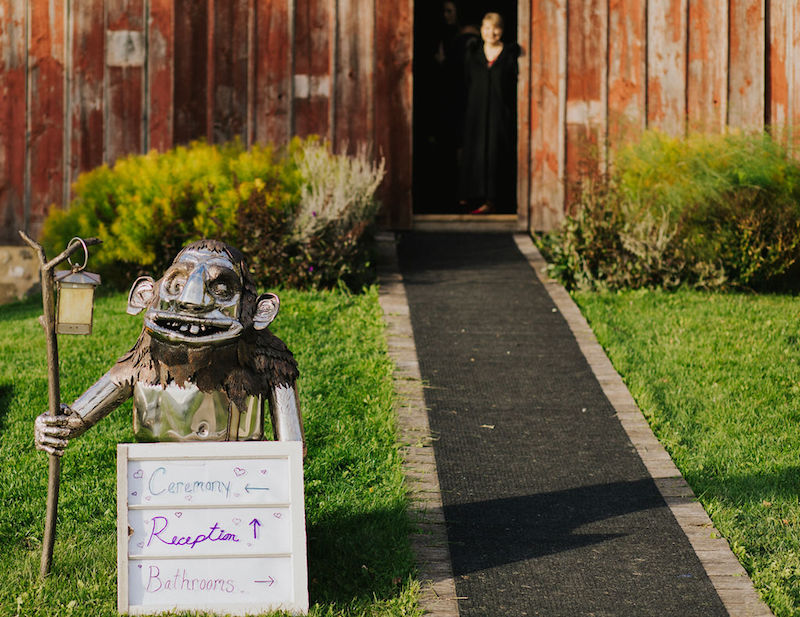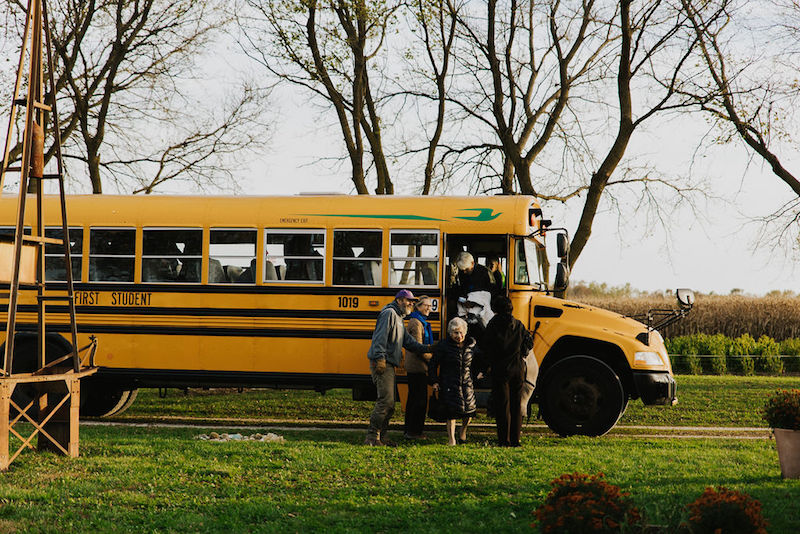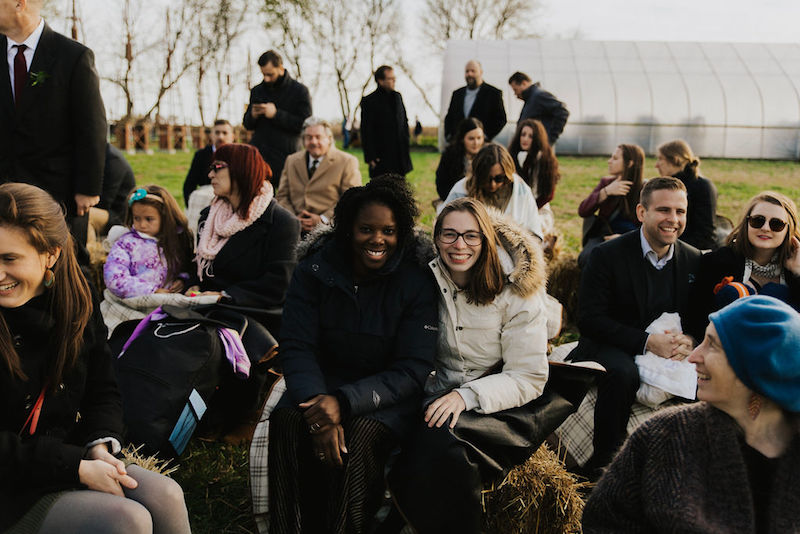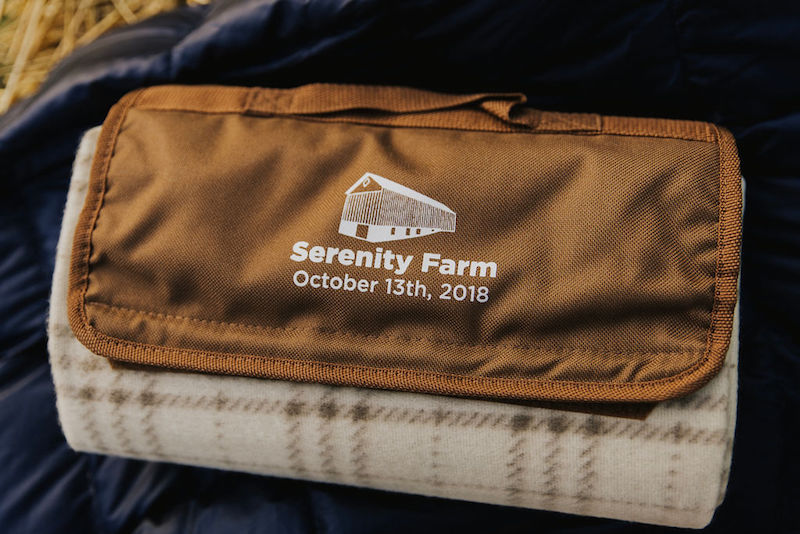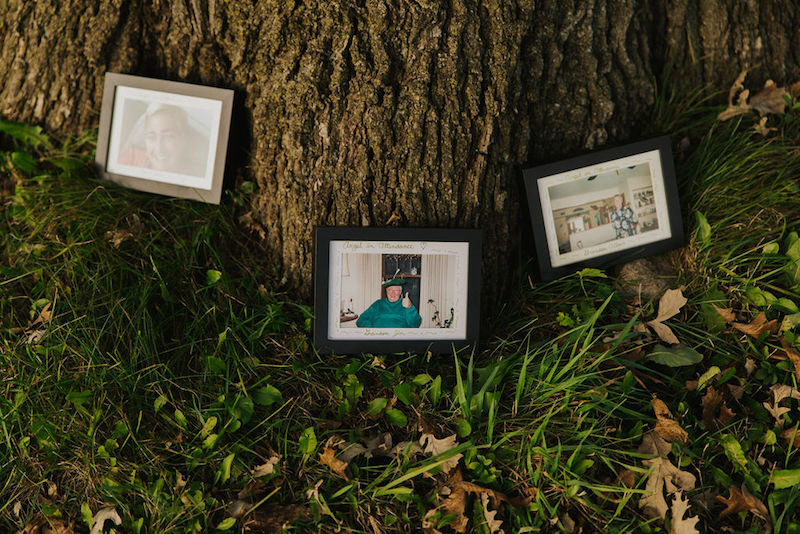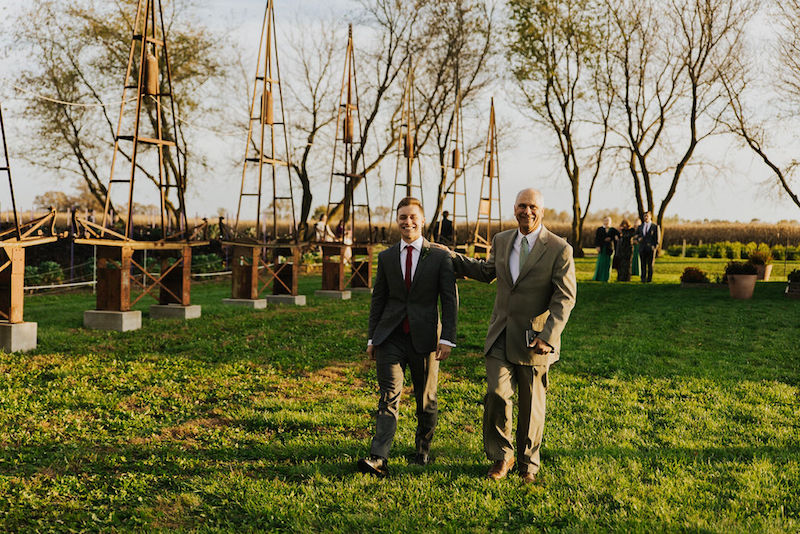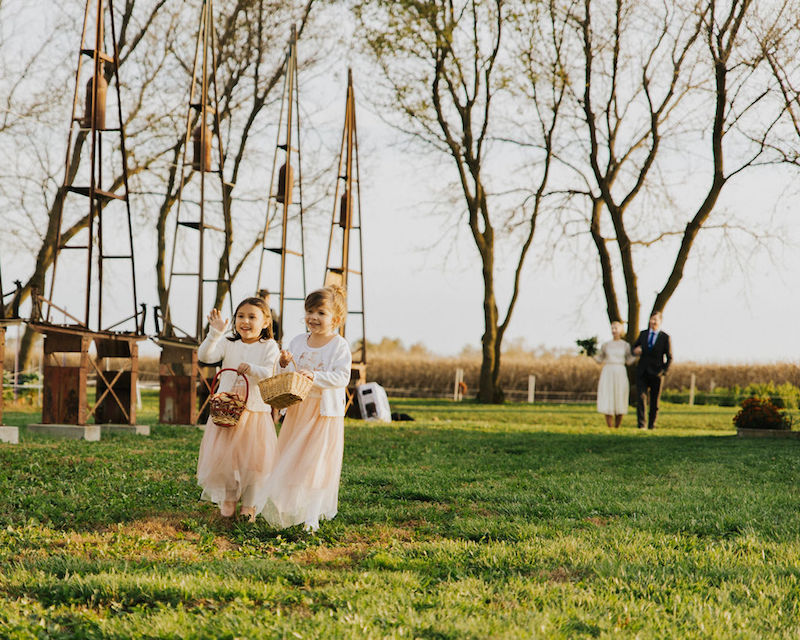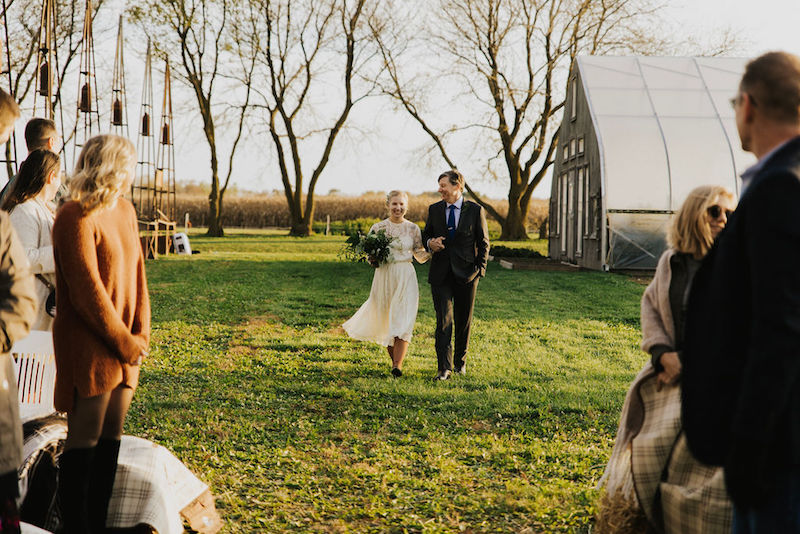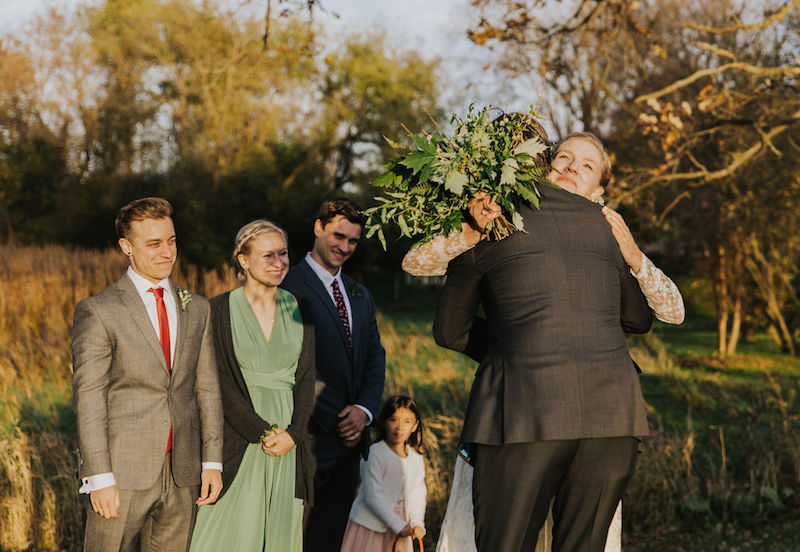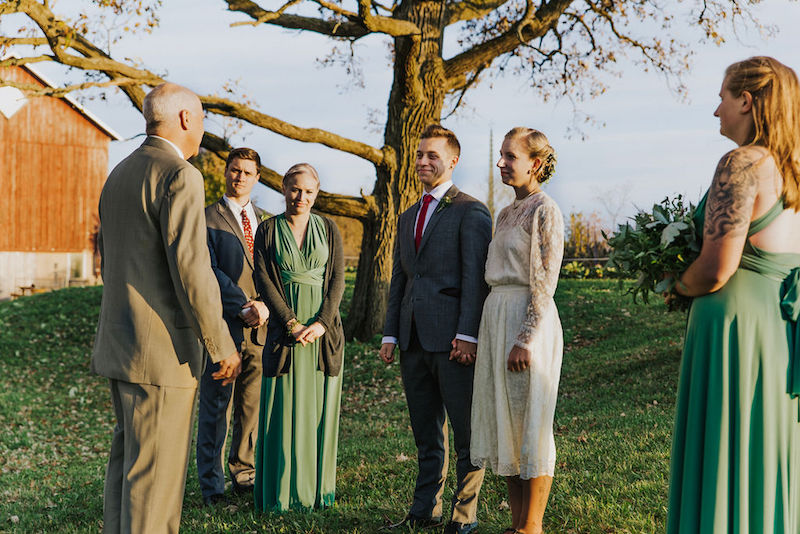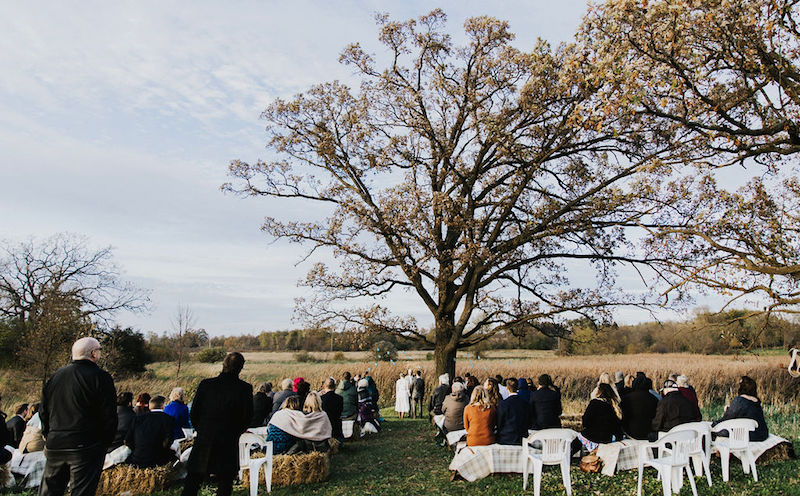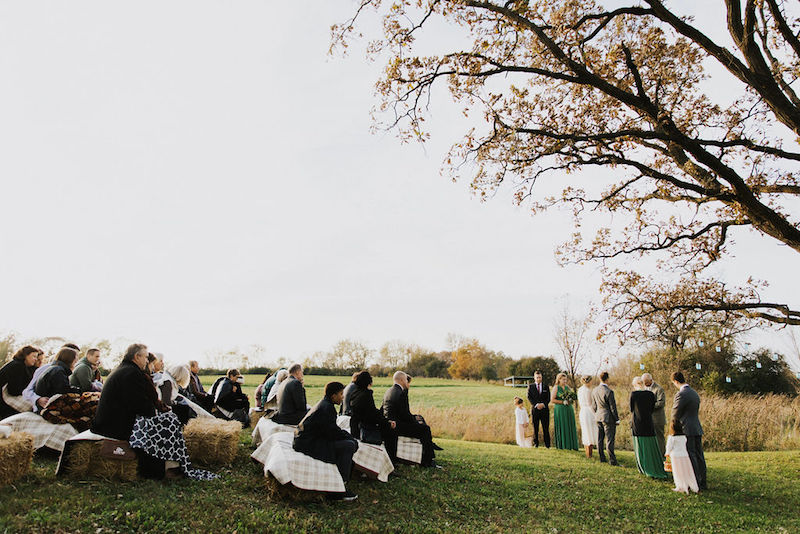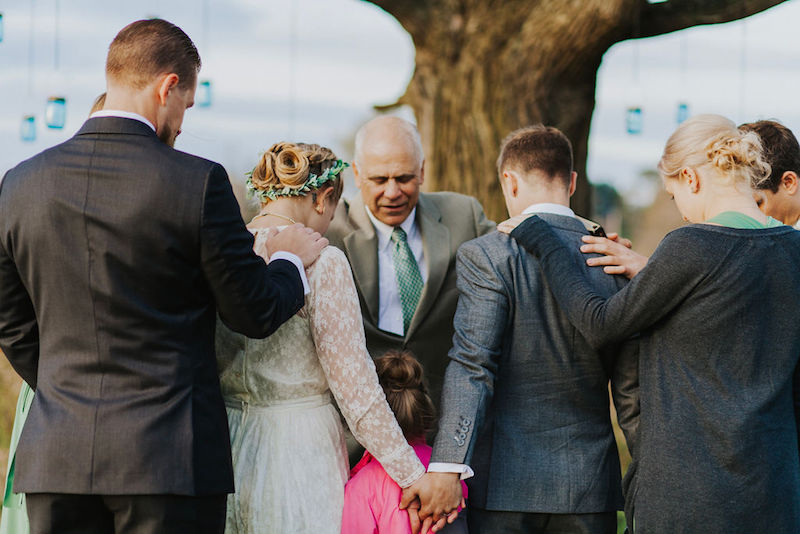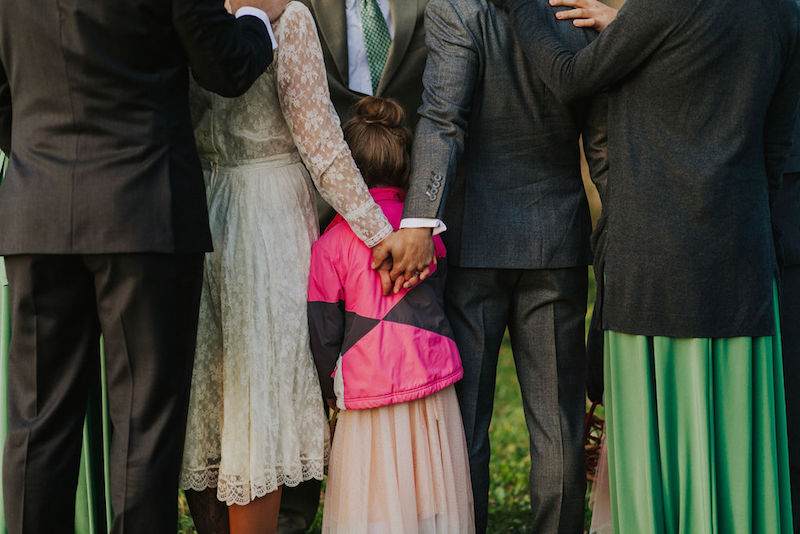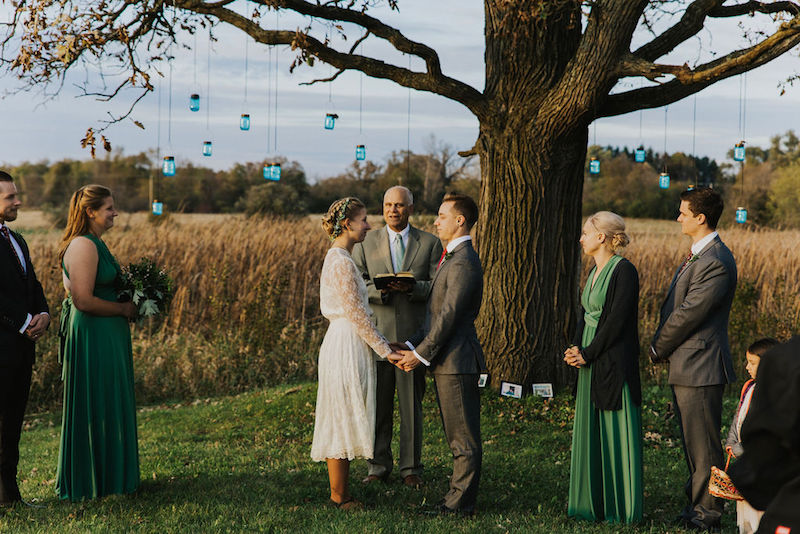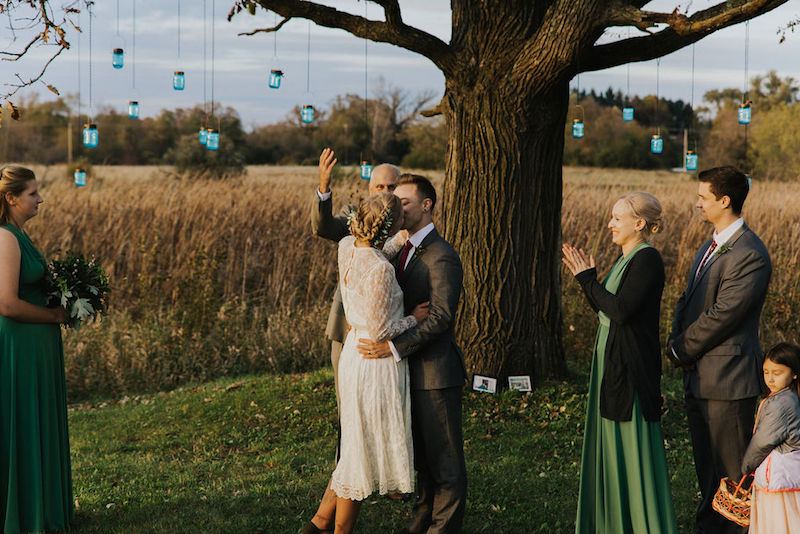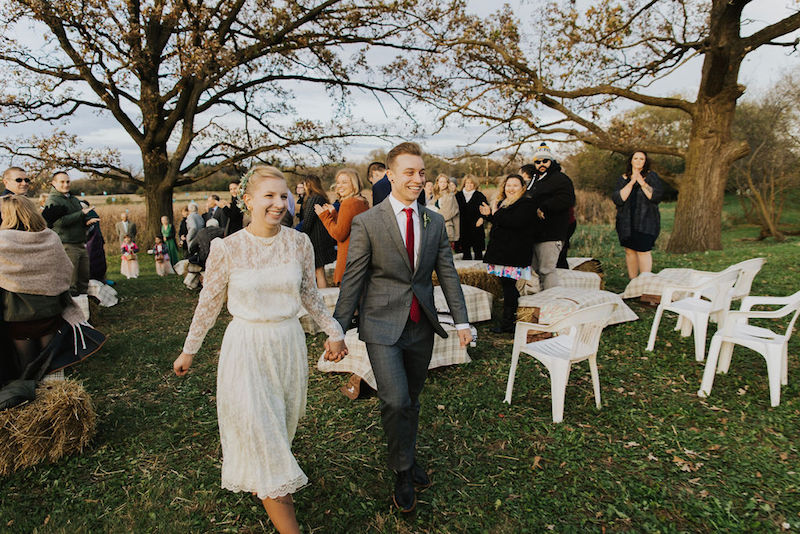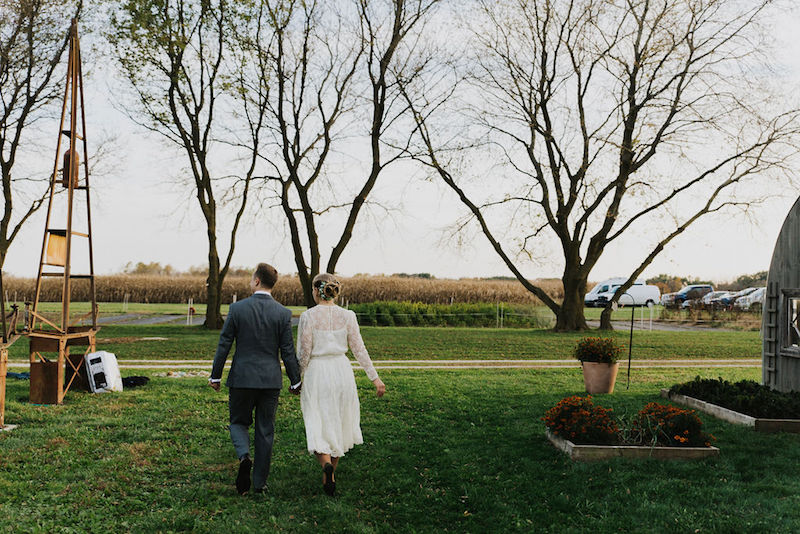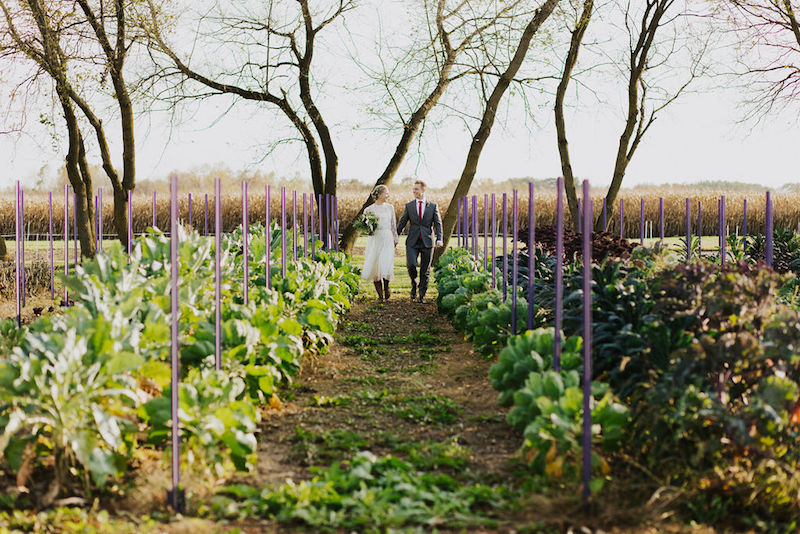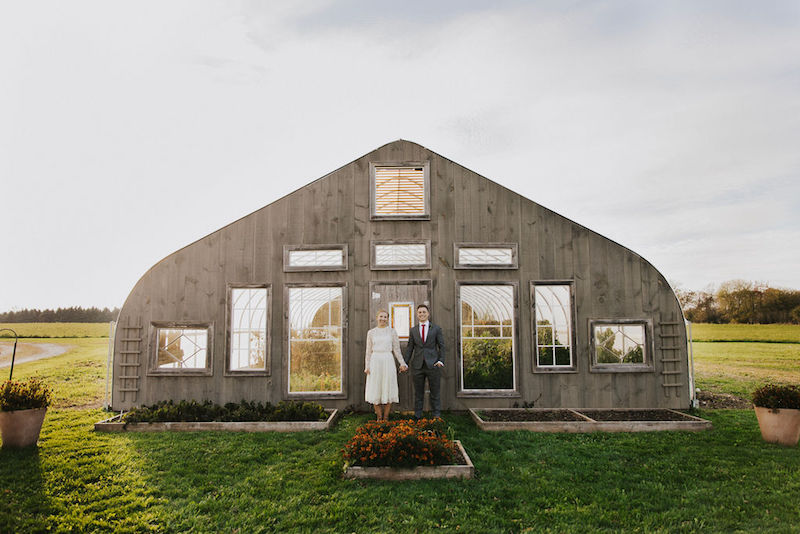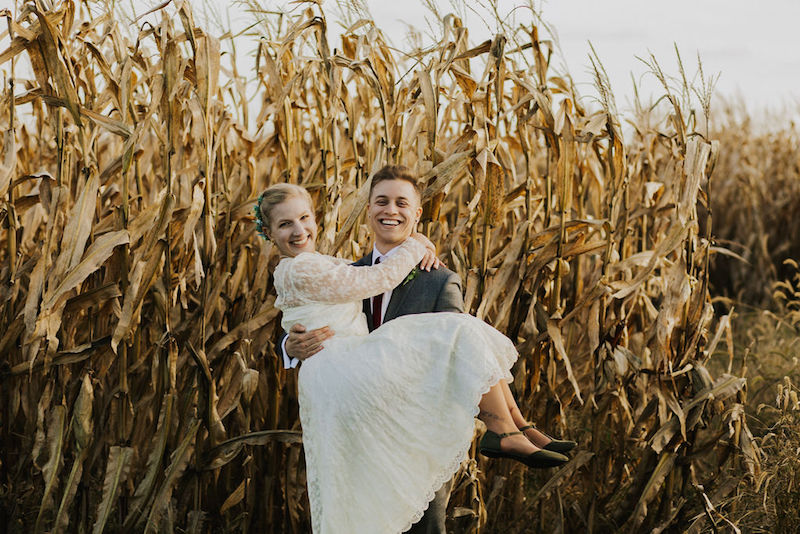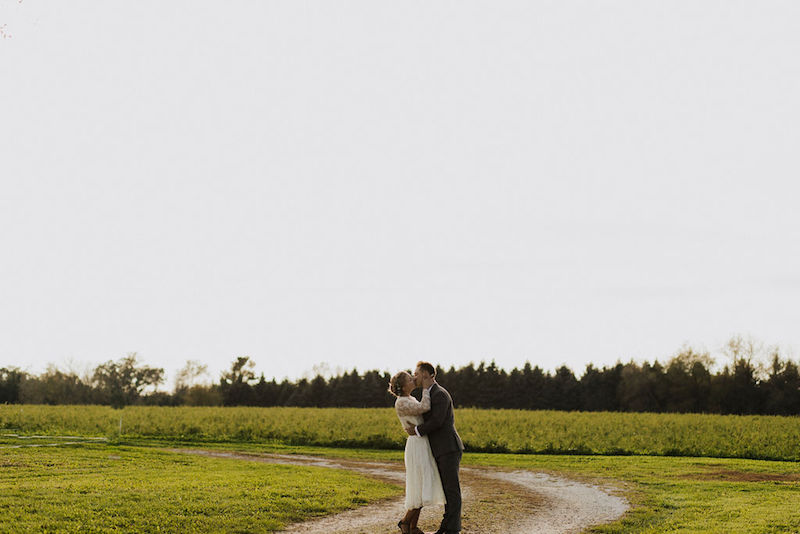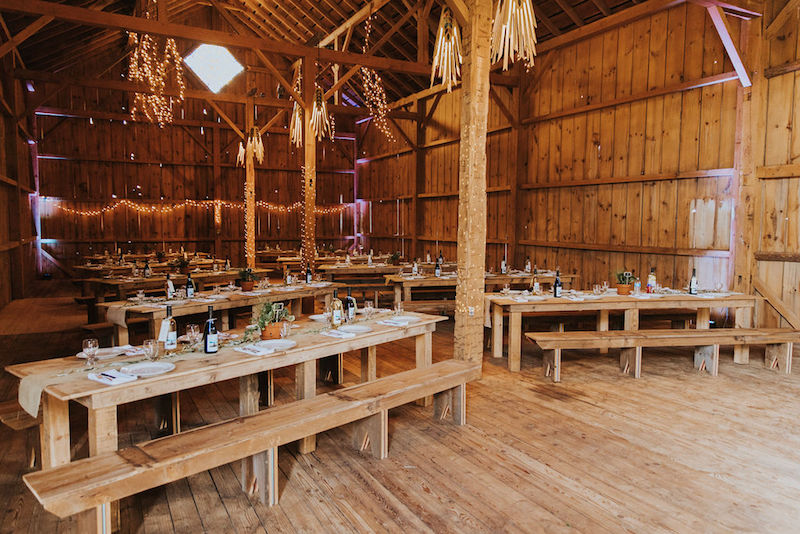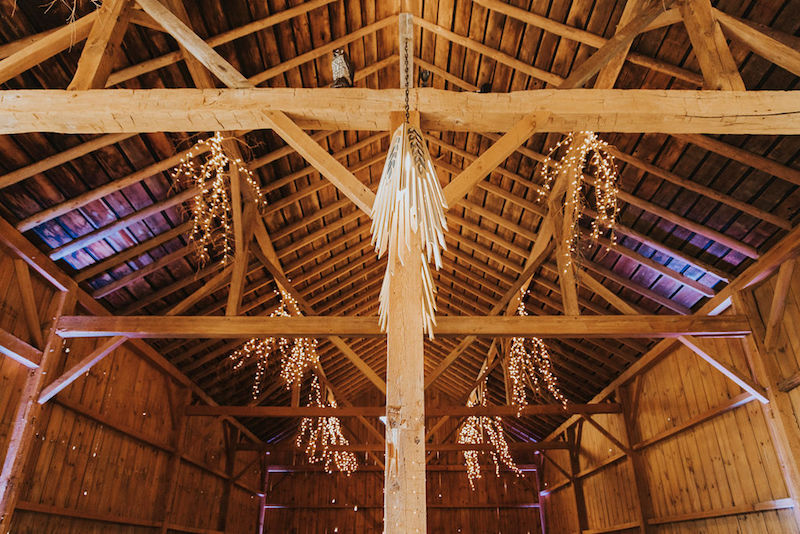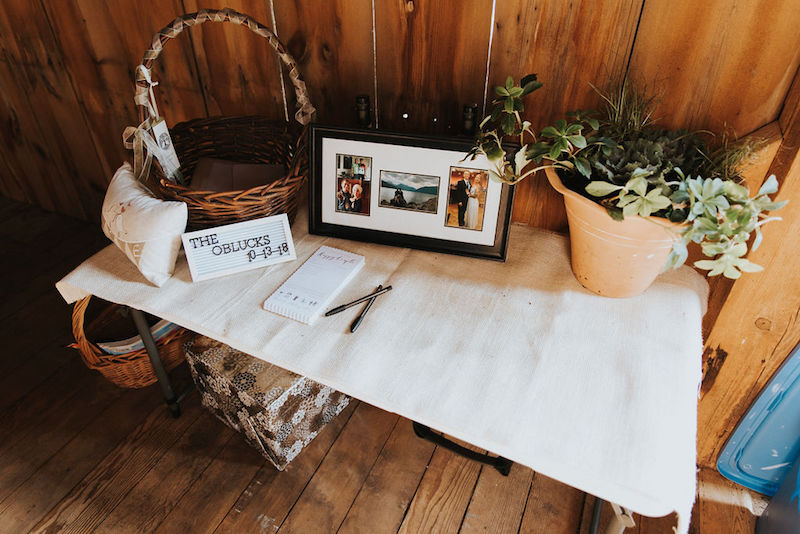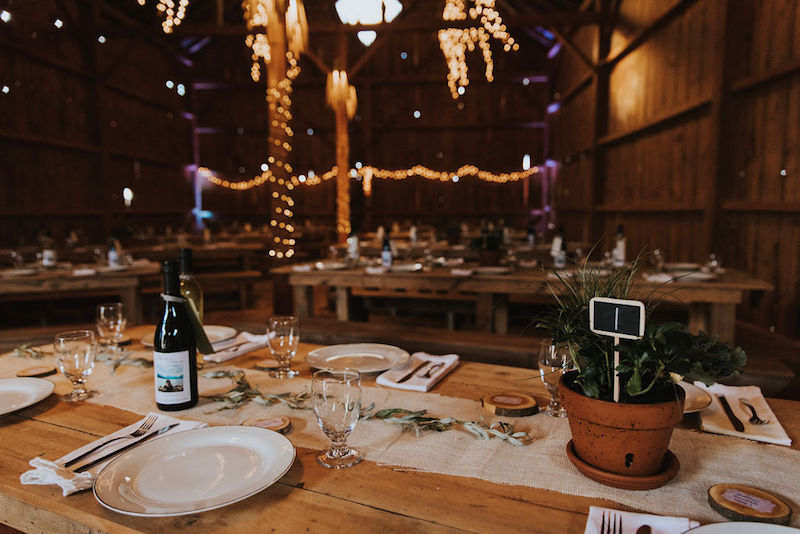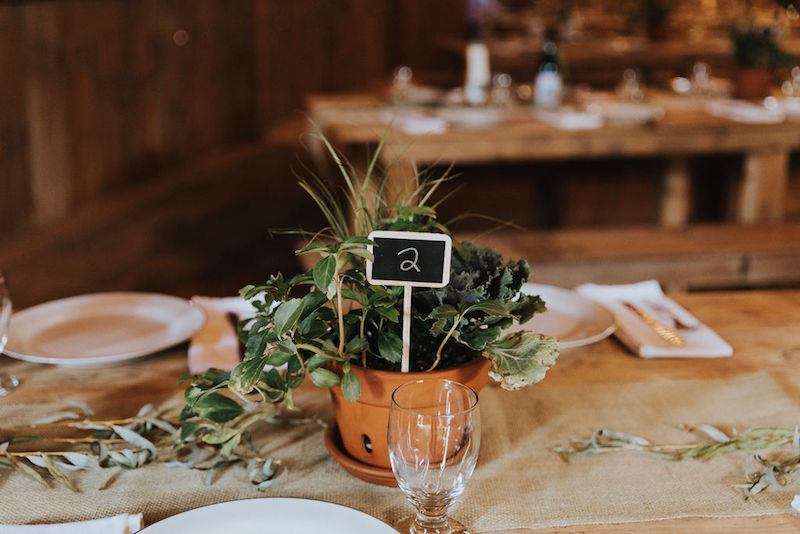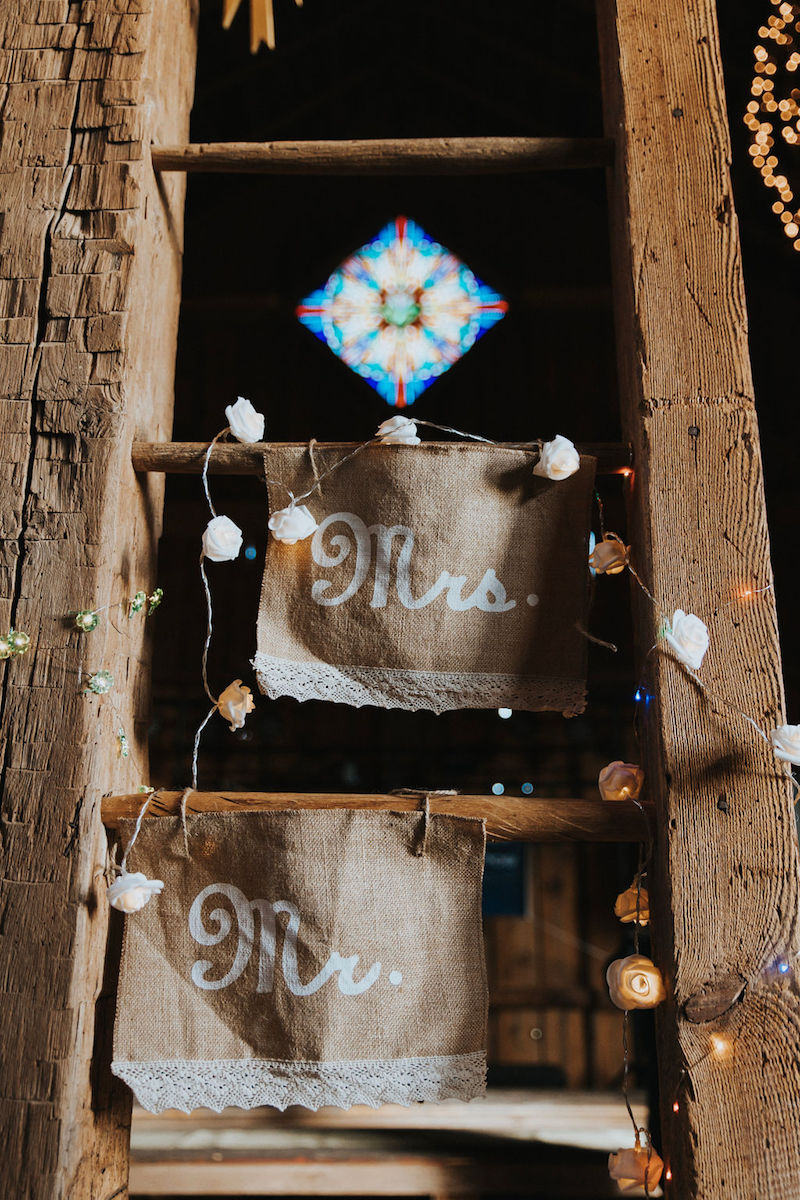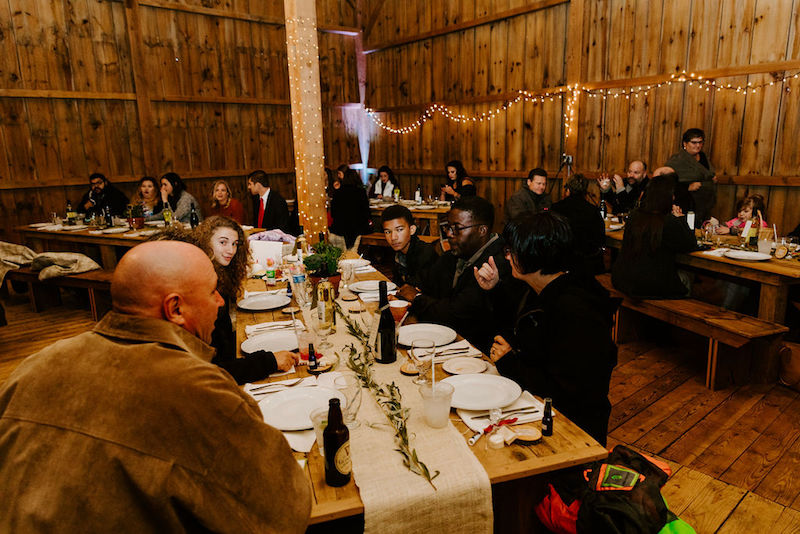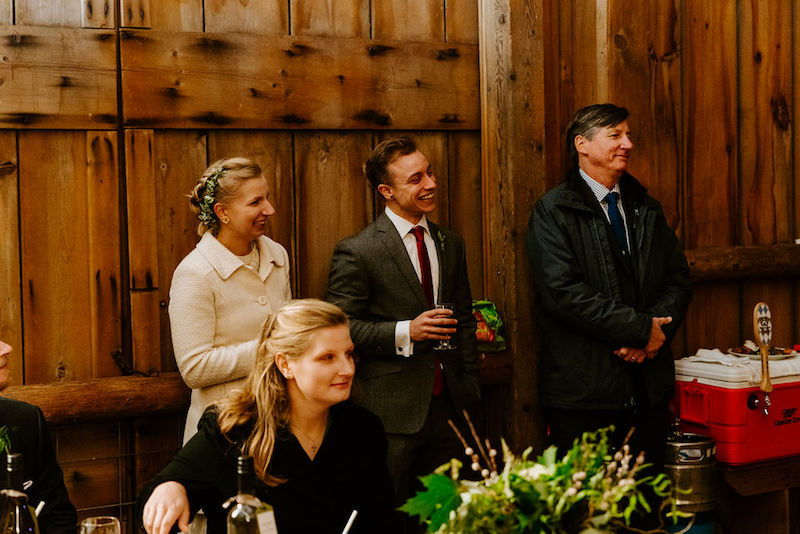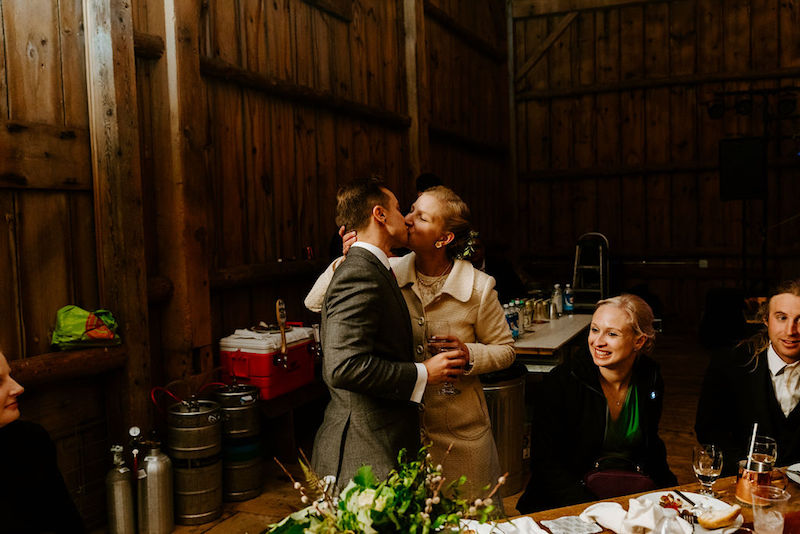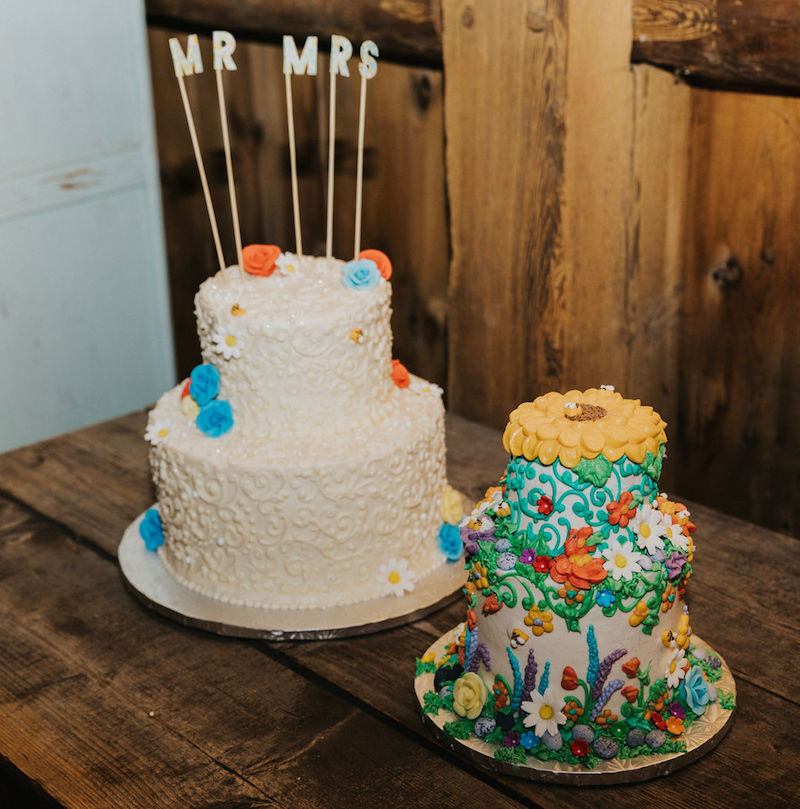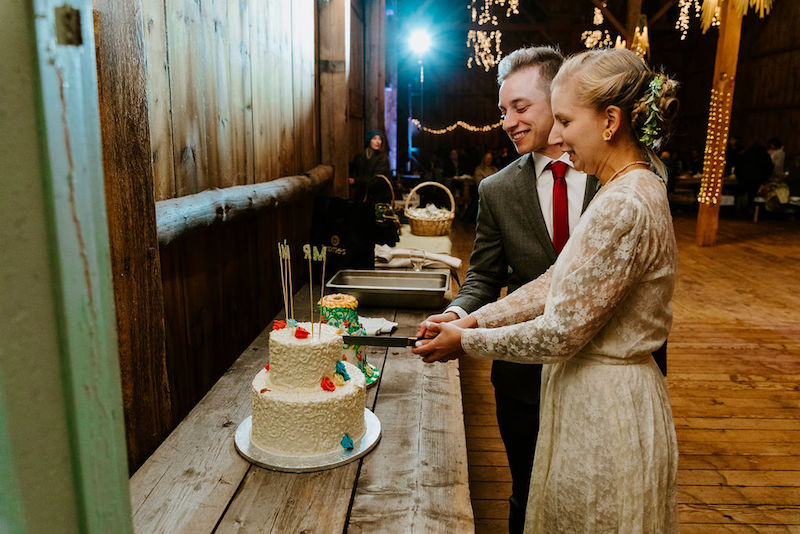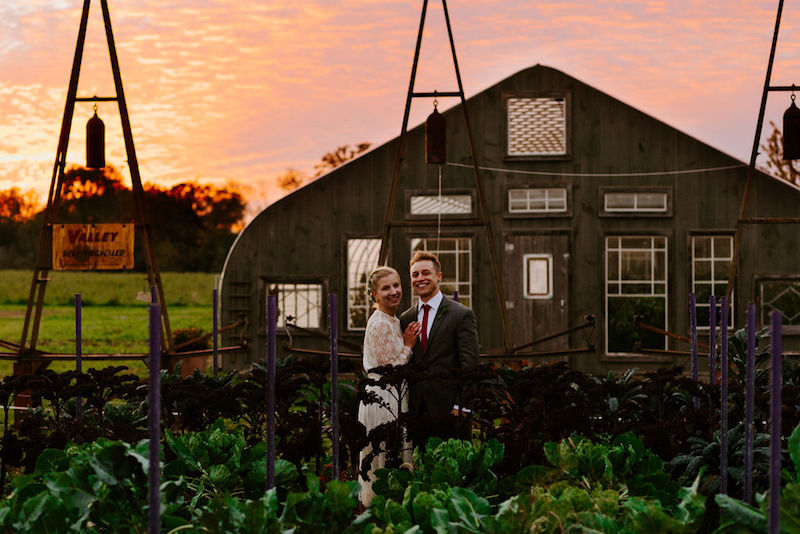 Vendor Credits
Venue: Serenity Farm
Photography: River + Root Photography
Catering: Ball 'n Biscuit Catering
DJ: Wolter Entertainment
Find your own rustic wedding venues and vendors with Rustic Bride's venue and vendor guide.