[social_warfare]
If you're a Massachusetts bride looking for a quintessential rustic barn for your wedding, your search is done. Look no further. Stop, seriously. You're not going to beat the Salem Cross Inn in West Brookfield in central Massachusetts.

The homestead and barn, which dates to the early 1700s, passed through eight generations of the same family before being purchased by Henry Salem in the 1950s. By that time, it had fallen into disrepair; Henry and his brothers painstakingly restored the property to its original beauty before opening its doors to the public in 1961. With wide pine floors, handmade moldings, and stone fireplaces (yes, there's more than one), rustic charm and character oozes out of the inn's each and every corner. There's even a 17th-century roasting jack (aka a spit jack); it's the only known operating such jack in America and is often used to roast the venue's specialty prime rib. OMG.
Hear more about this stunning venue from Martha Salem-Leasca, a member of the extended Salem family that still owns the 600-acre property.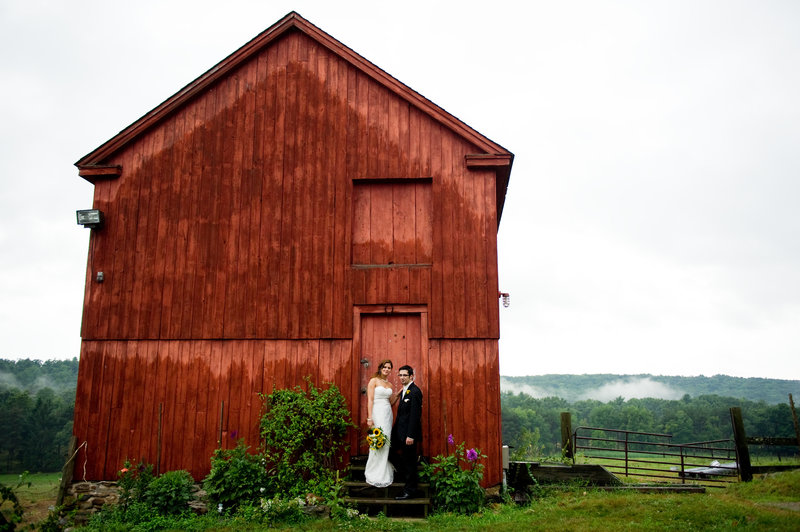 Photo credit: Heidi Finn
What is your capacity?
We can accommodate from 2 to 200.
Do you offer a ceremony location?
Salem Cross Inn sits on 600 acres of magnificent New England countryside with cows grazing in the fields, stone walls dividing pastures and meandering cart roads that all lend themselves to the perfect setting. Our gazebo overlooks our heirloom garden and the fields beyond to create a picture perfect setting for a memorable ceremony. During the cooler months (or just in case of bad weather) we hold ceremonies in our Chestnut Room, where there is a fieldstone fireplace so large that you can actually walk into it, and strong chestnut beams that create rustic character and warmth in the room.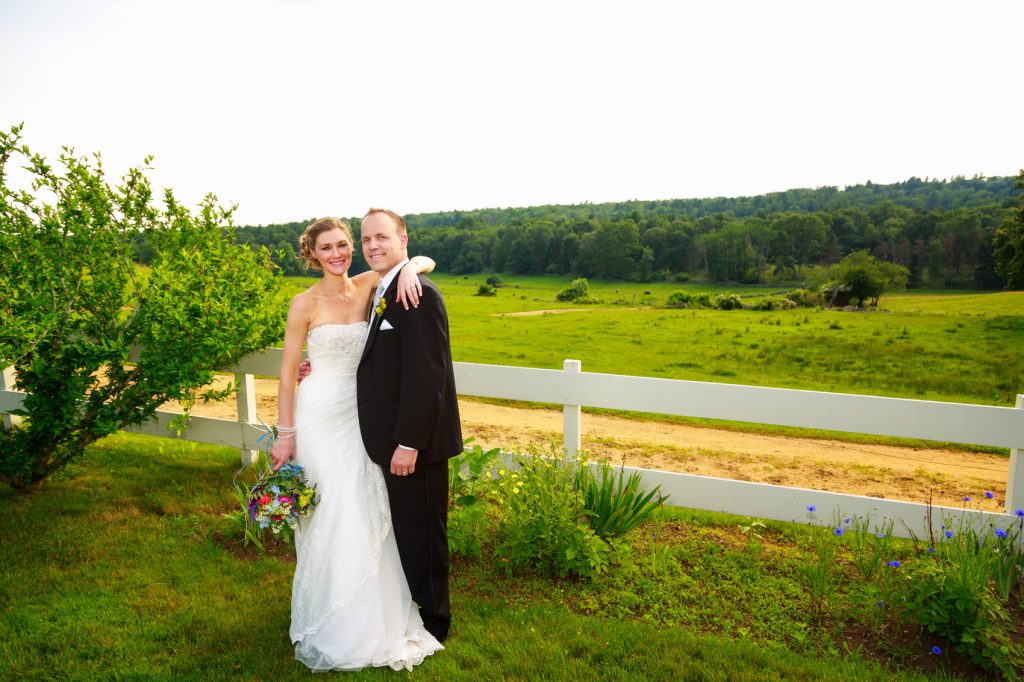 Photo credit: Greg Moss
What is included in your wedding packages?
We like to customize our menus with the wedding couple so they can have exactly what they want, but we do offer a package that includes our Salem Cross Inn cheese spread with crackers, a starter, entree with starch and fresh vegetables, homemade rolls, coffee or tea, and traditional white wedding cake or cupcakes. It also includes the taxes, gratuities, and an administration fee.
What makes your venue special?
The circa-1700 historic home and barn are filled with antiques, wide pine walls and floors, chestnut beams, working fireplaces, twinkle lights strung from the rafters in the barn, character, great smells and truly authentic rustic charm. We have naturally what many others try to recreate. We are a full service venue with air conditioning (and bathrooms of course!) Our food is incredible and all made right here. One of our many specialties is fireplace cooking using an antique device called a roasting jack. It dates back to 1700, is the only known operating one in a public venue and roasts the most incredibly mouthwatering prime rib that you'll ever taste! A horse-drawn carriage ride or wagon ride is a fun option that we offer at our weddings. We love to help you through the process of deciding what is best for you and your guests so that you can have a truly memorable day not only for you, but for everyone who attends your gathering.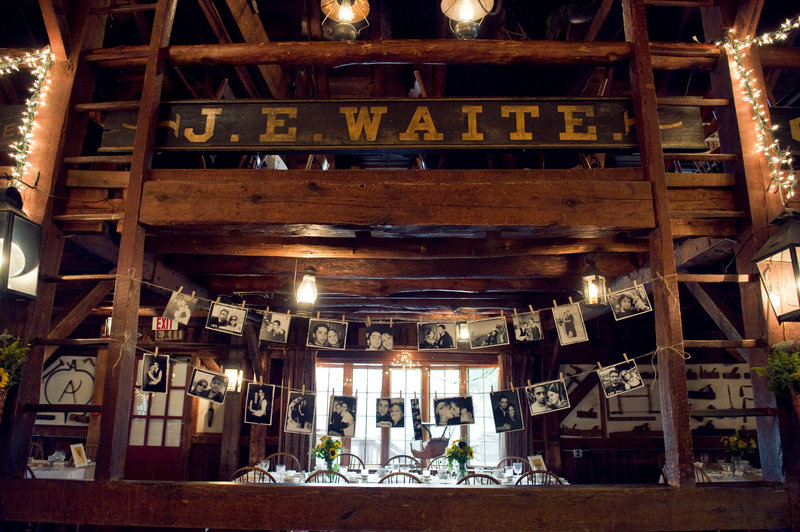 Photo credit: Heidi Finn
What is your favorite moment from one of your weddings?
My most recent favorite memory is of a lovely couple that had their wedding here just a few weeks ago. The bride absolutely LOVED butterflies and used that as a large part of her theme. She had butterflies on her wedding cake, butterflies on her goody bags, butterflies on her guest book—you get the picture. Well, during her ceremony, as if on cue, a beautiful monarch butterfly started to flutter around the bride and groom during the ceremony, and then, lo and behold, landed right on her veil and stayed there for the rest of the vow exchange!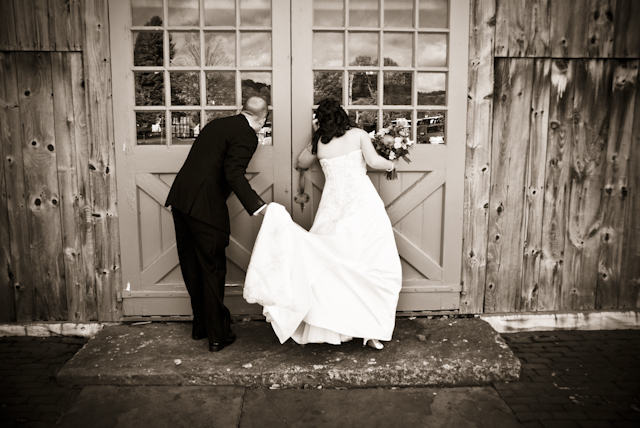 Photo credit: Joe Dolan
What is your best advice for couples planning their weddings?
RELAX! Try not to get too caught up in trying to recreate everything that you've seen on Pinterest. We all love the ideas that we see there, but try to remember what the day is truly about: you and your significant other committing to each other for a lifetime ahead. Take the time to enjoy your family and guests. Choose a reputable venue and vendors that you can trust to do their job and then let them do it. Accept their guidance; they've done this a few times before! Try to slow down and enjoy the little moments of your incredibly special day, because it will pass more quickly than you could have ever imagined.
Are there any vendors you recommend to couples planning a wedding at your venue?
We offer a list of preferred vendors to our couples once they have booked their wedding with us. Included are suggestions for everything that you may need, from photographers to florists, to hair and make-up, to DJs, bands, instrumentalists, and justices of the peace. We have compiled a great list of tried and true people to work with.
Top photo credit: Seth Kaye